In the heart of Seoul there is a place that not all tourists know but which I think is worth seeing.
In the Insadong district you can find the Ssamziegil building, a five-story building with shops, cafes, restaurants and workshops.
In these stores you can find anything from hand-crafted design objects by young artists and students to traditional Korean-style products.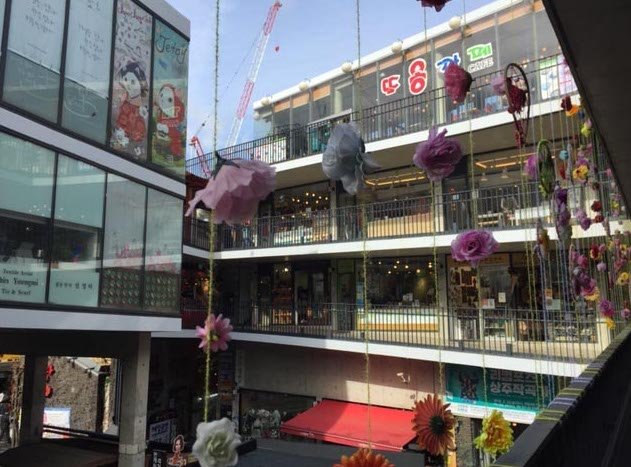 What is special about this building? To climb on it there are no stairs but, to get to the top of the building, you simply have to follow the slightly sloping galleries that gently take visitors higher and higher.
And once you get to the top you will find a very dazzling terrace with thousands of heart-shaped cards with impressed love phrases left by sweethearts in love. In my opinion something really nice.