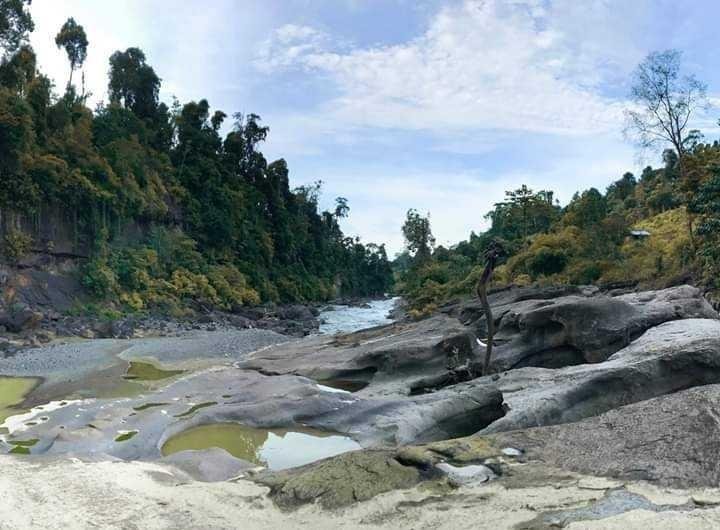 Dear Steemians
Lately, the name Kuala Paret is indeed widely discussed in cyberspace. His photos are scattered on social media. Judging from the name it feels like this location is less attractive. But Kuala Paret actually presents a charming natural charm. Kuala Paret is a river basin that is drained with still, clear water.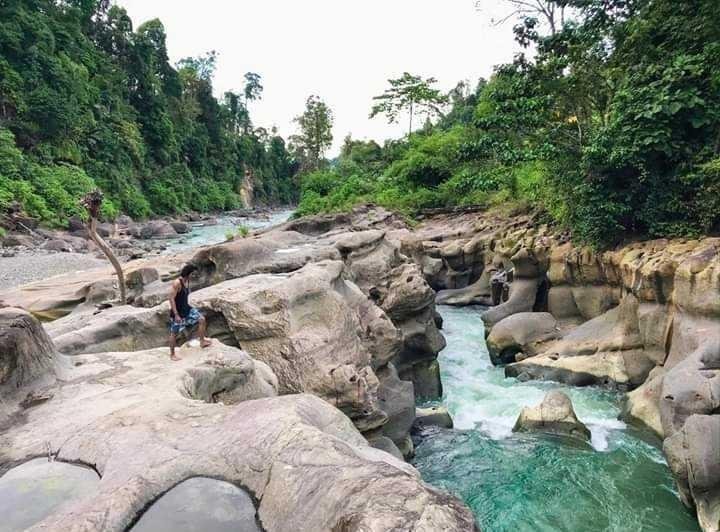 The term "Kuala" refers to a stretch of sand and small rocks that are there. It's like Kuala or the beach. While it is called "Paret" (Tamiang dialect for Trench). Because in truth it is a big moat or a small river. The river flow is very beautiful. Flowing between the cliff sides. It's like a big, wide and steep ditch.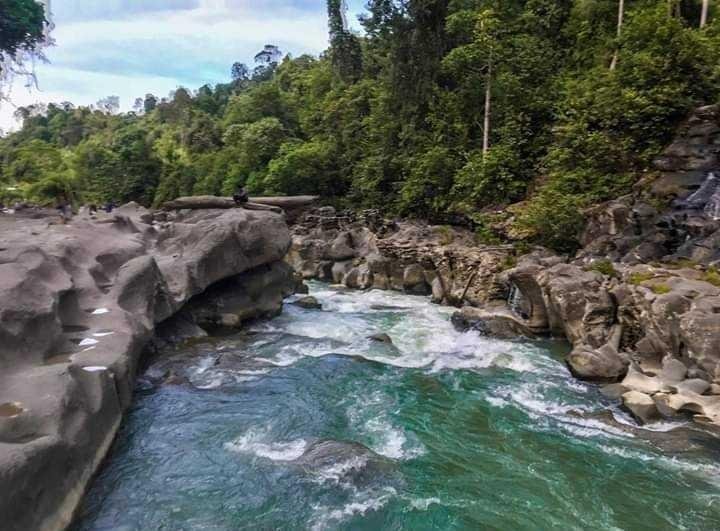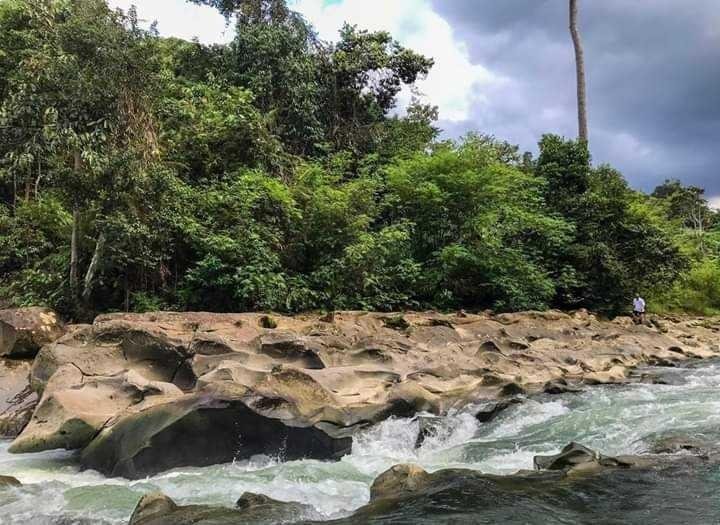 Across the moat there is also a mini waterfall that adds to the beauty. The water flows from above through the rocks in such a way arranged neatly. Clear water that megalir in the middle of a large stone invites a taste to enjoy while playing water. You can enjoy the water while swimming on the edge of a safe river, because the flowing water is not too fast.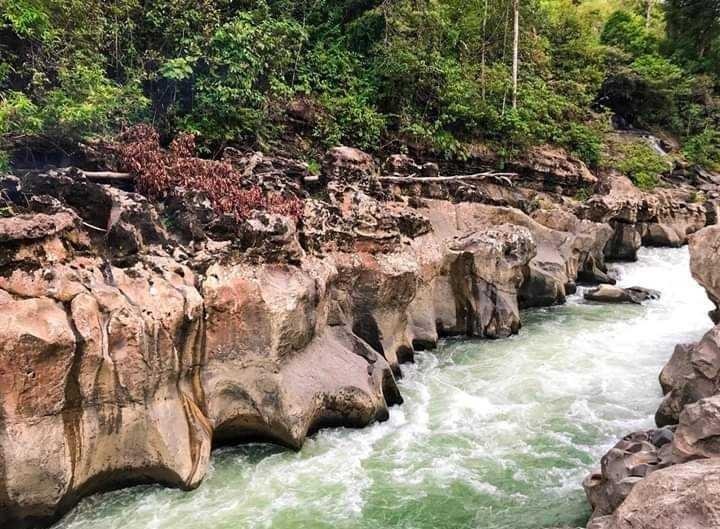 To get to Kuala Paret, you can enter via Simpang Smadam to Pulau Tiga, when you get to Pulau Tiga, you can ask the road to Kuala Paret, because there are many roads to Kuala Paret, you don't need to hesitate to ask, because the people around are friendly enough . From the village travel to Kaloy Village (location of Kuala Paret). The distance is approximately 20 km.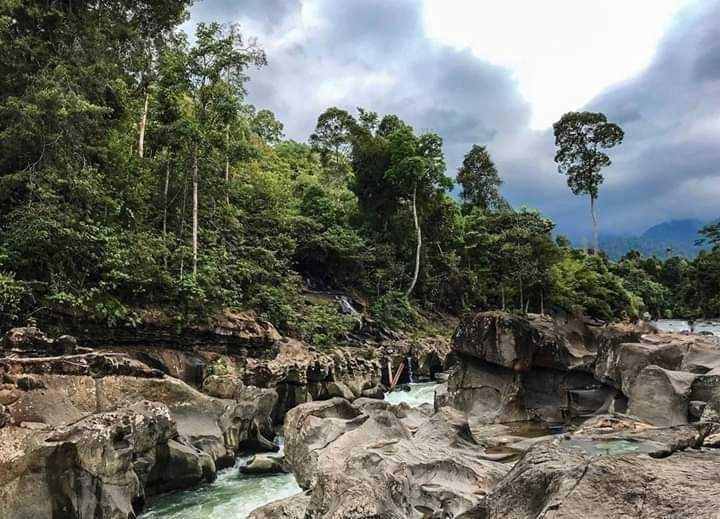 Along the way you will be greeted with views of the green hills and oil palm plantations that lie on the left and right. Soothing eyes. When you arrive at the vehicle parking lot, you have to go along a slightly steep dirt road. It takes approximately 10 minutes to go down a steep road to reach the tourist site.
Thank You For Reading