So as I mentioned in my intro, once upon a time I spent a while working with sled dogs and guiding dogsled tours.
I have recently been going through some of my old photos, and it's very rainy in PDX right now so I'm missing the snow! so I thought I'd post a few of my photos from a dogsled race that my old mushing crew put on. This was in the San Juan mountains in southeast Colorado, near Mesa Verde National Monument. (Wait... Mesa Verde is in the desert, right? sandstone cliffs and cactuses? yup. same place! This race is held only 30 miles from the monument) the race is was called the San Juan Stage Race. These photos are from one of the stages, held in the La Plata range, which is just south of where the recent movie Hateful Eight was filmed.
I spent the duration of the race helping out at the start and finish, and then took a loaner snowmobile out to trail the teams and photograph them. The race was a 20 mile loop up over an 11,000 ft pass and back. The pass is basically wilderness, there were virtually no spectators (except me) anywhere along the trail of the race.
For those who are not familiar with dogsledding, I've included a few photos to illustrate how amped up the dogs get. It's important to know that although they look stressed, it's sheer excitement. They LOVE running and they are so eager to get to it that a full team of 12 dogs all tugging to go could almost rip the bumper off a truck! The dogs are incredible athletes, and once they get going some of these teams kept up a 15-20 miles an hour for the duration of the race, during which time they will make a 4,000 ft elevation gain in less than ten miles.
I miss those days, most especially that magic feeling you get when you're breezing along at 20 miles an hour with no sound but the quiet puffs of the dogs panting, 48 feet padding along quietly, and the sssssssssss of the sled runners on the snow...
*All of these images are my own.
On to the photos!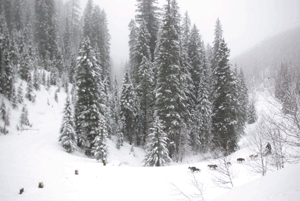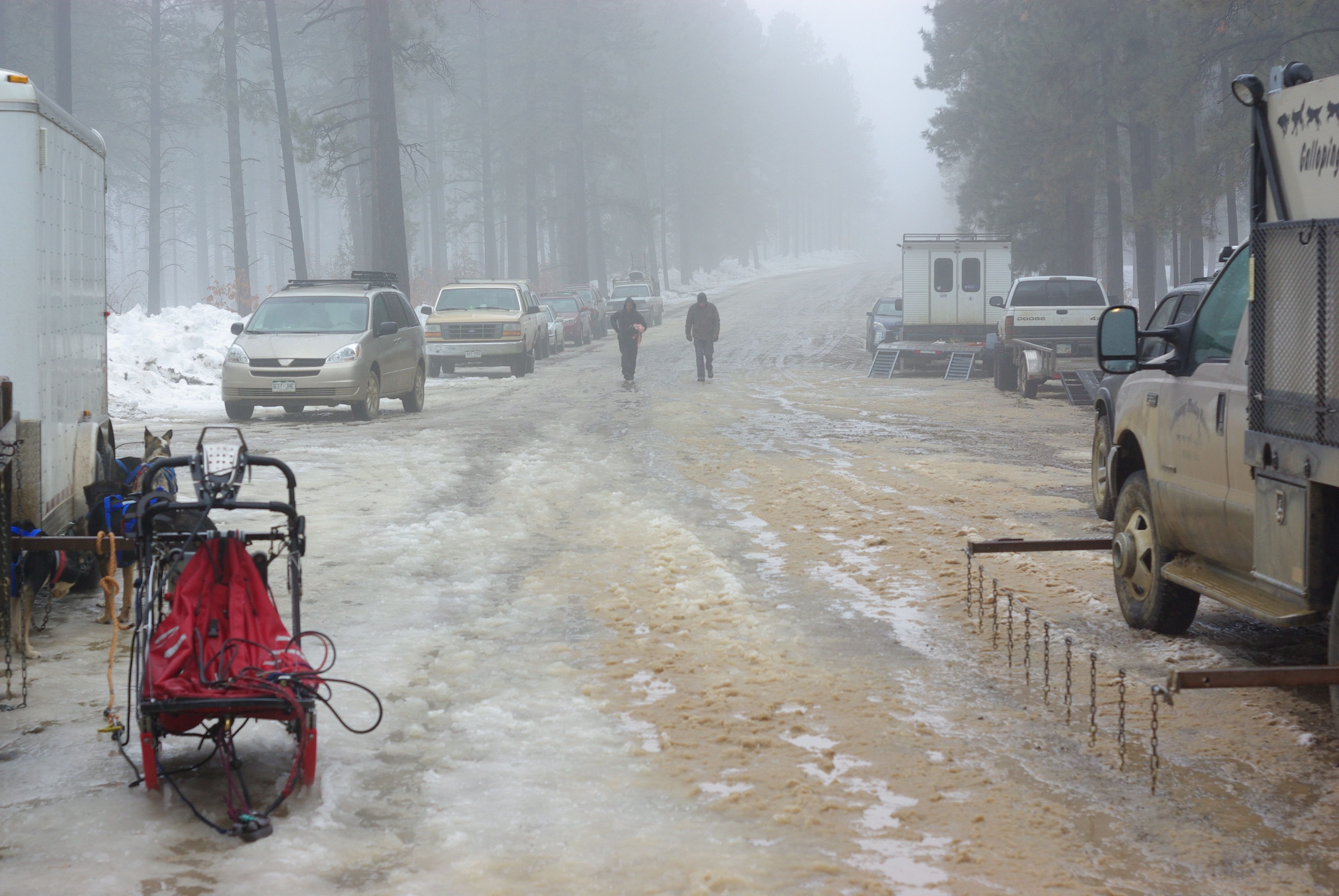 Before we get to the beautiful snowscapes, I thought I'd let you see that mushing isn't all beautiful and glorious! The staging area behind the starting line is a mess of muddy ice.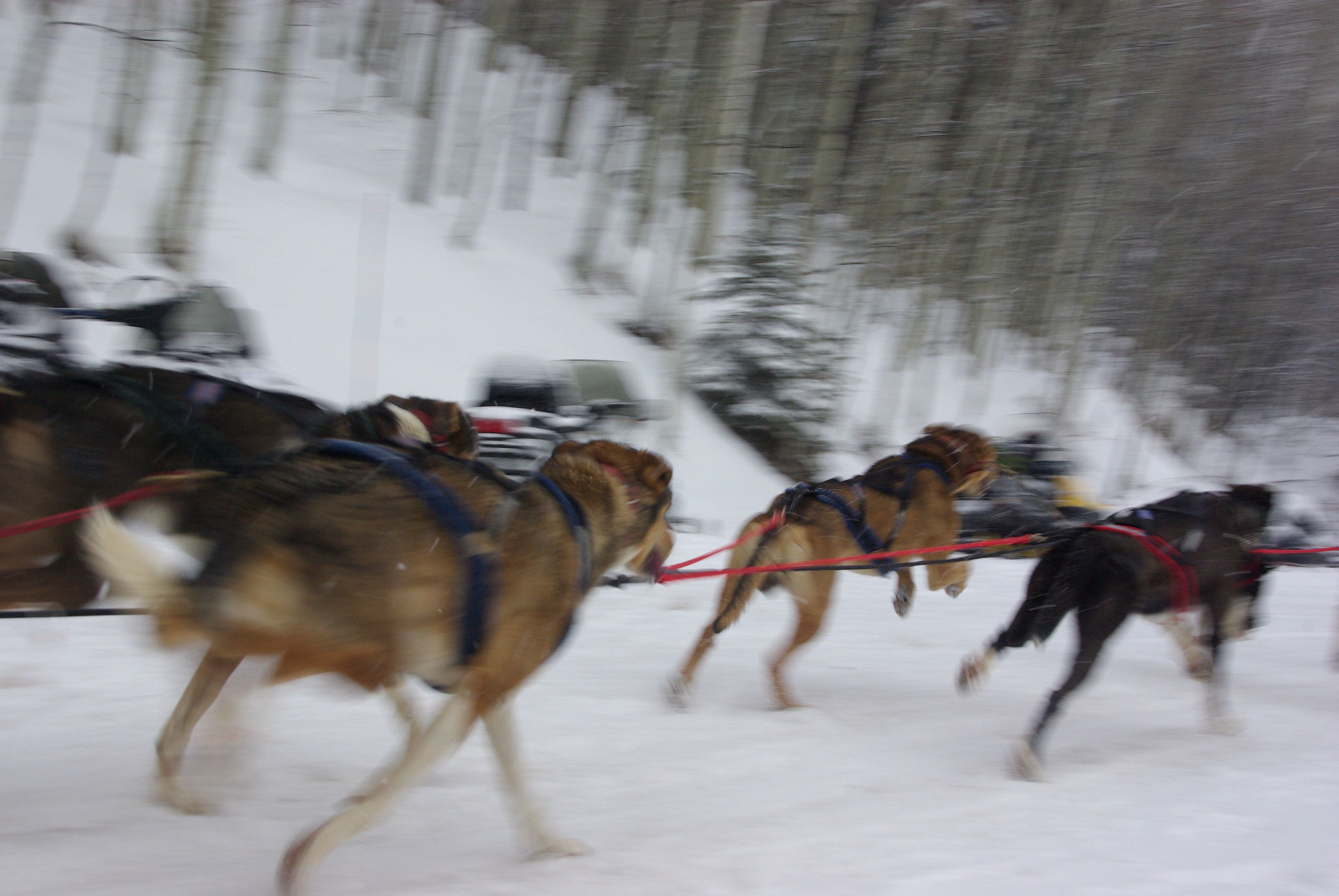 High-energy takeoff from the gate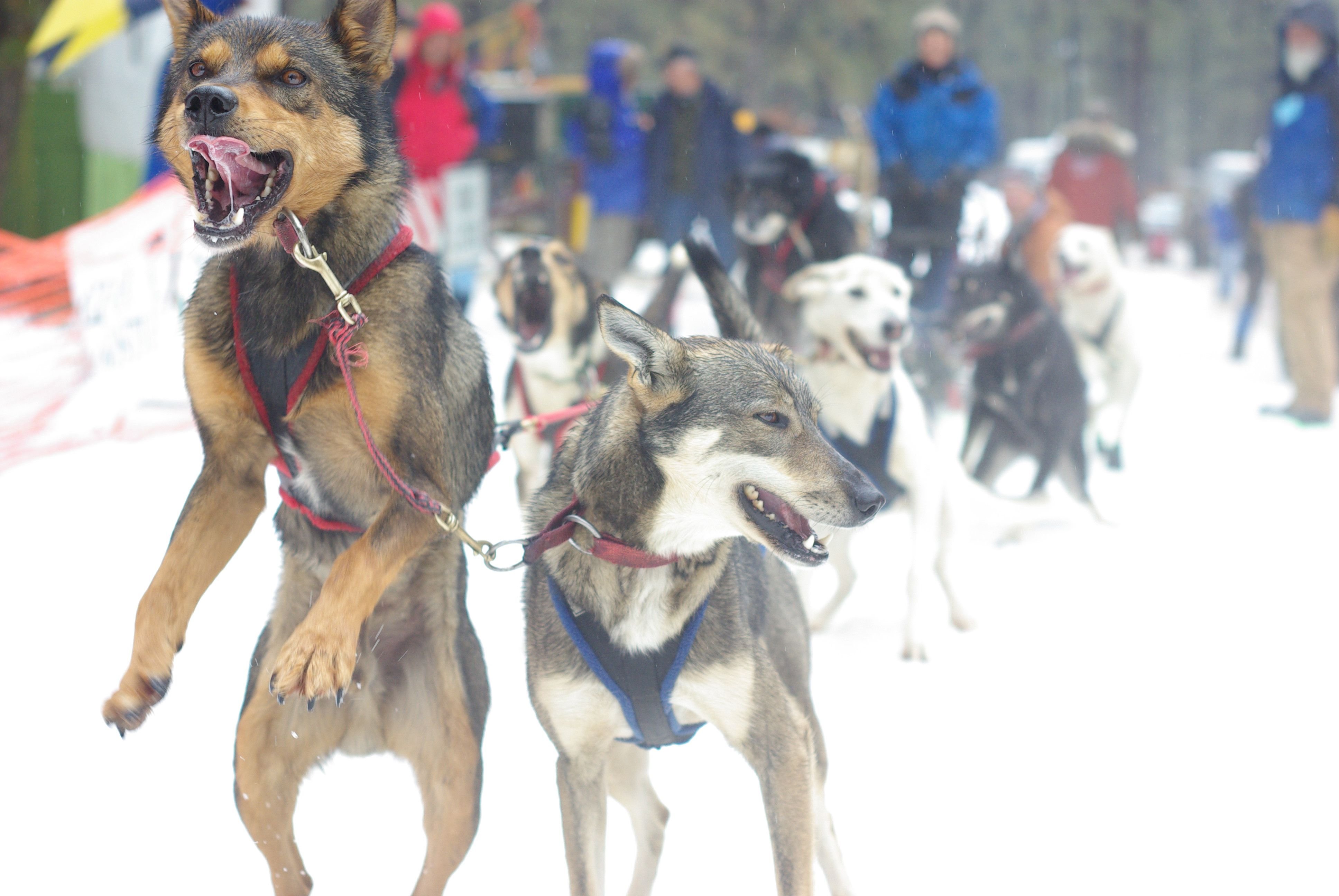 Look how excited they get.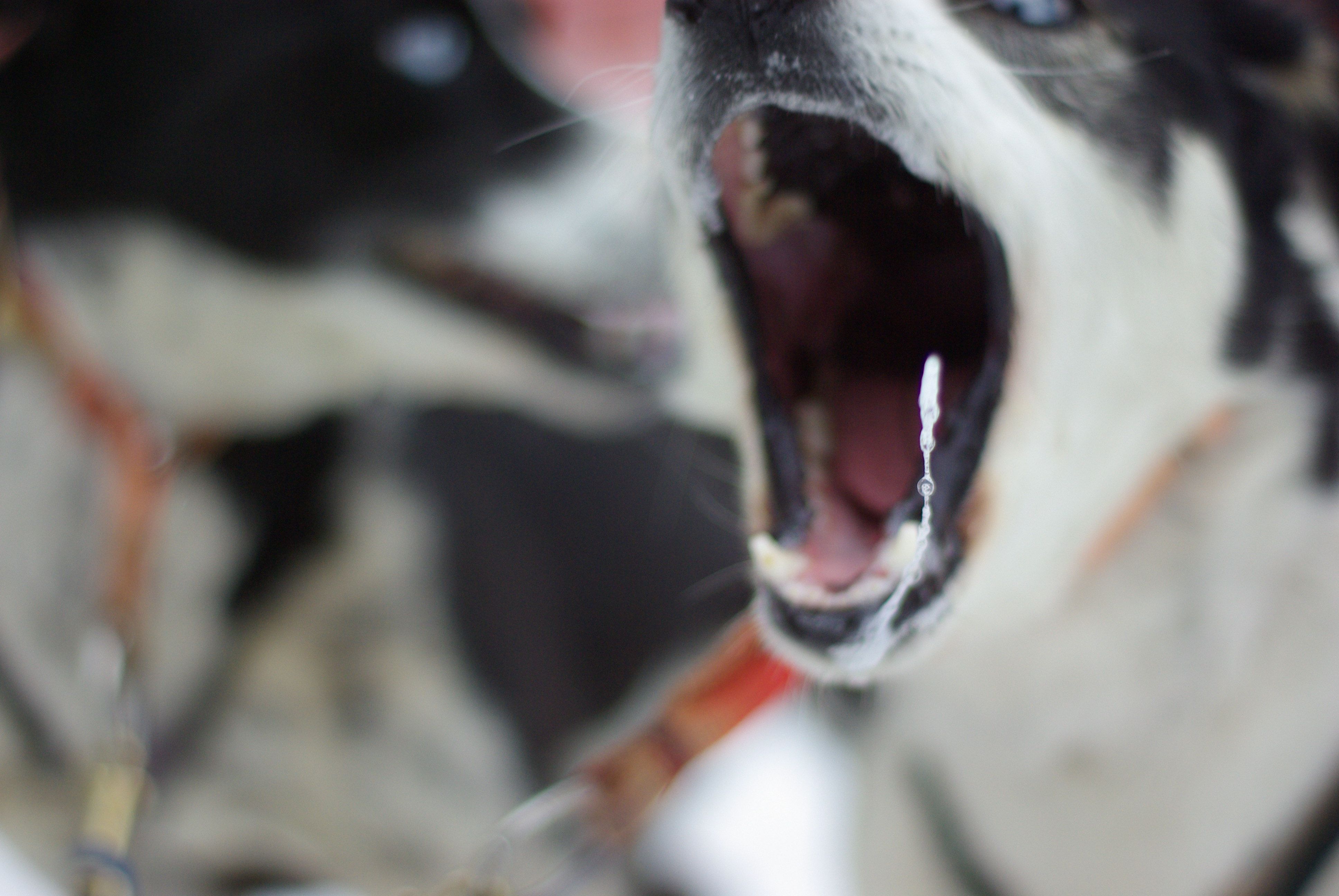 This is Header, one of the dogs on my kennel's team, going berzerk. her sister Perlin in the background.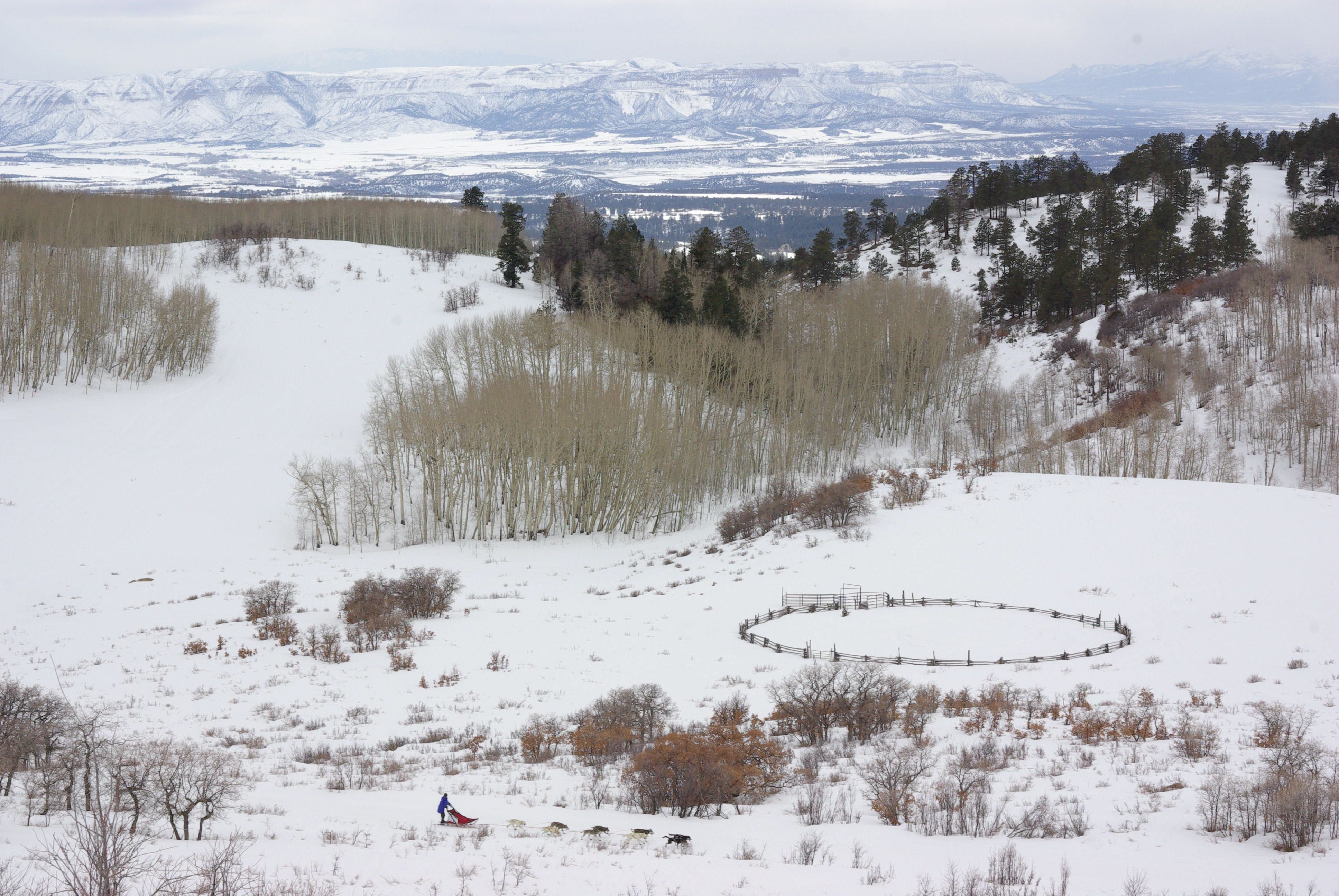 There's Mesa Verde in the background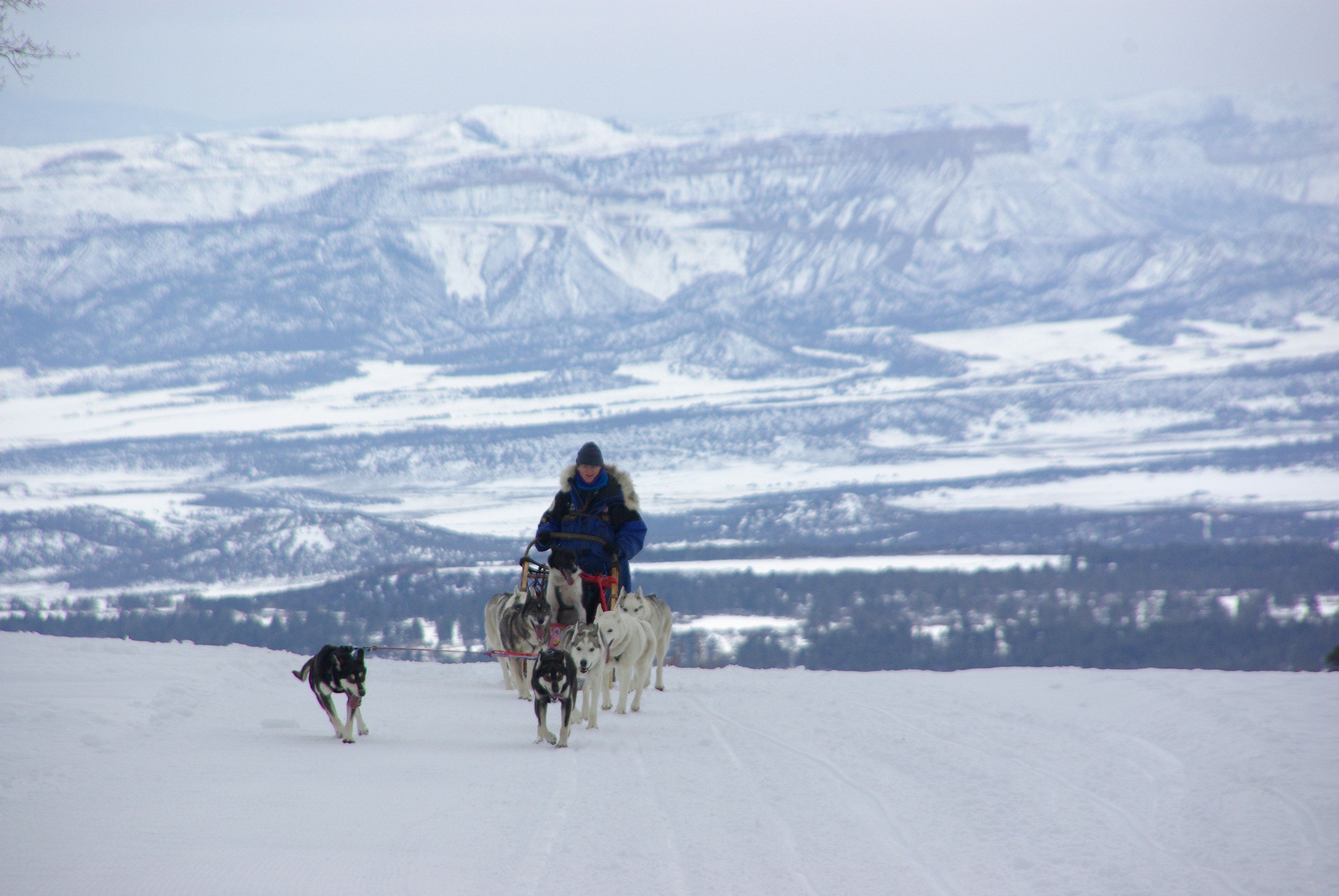 Still Mesa Verde in the background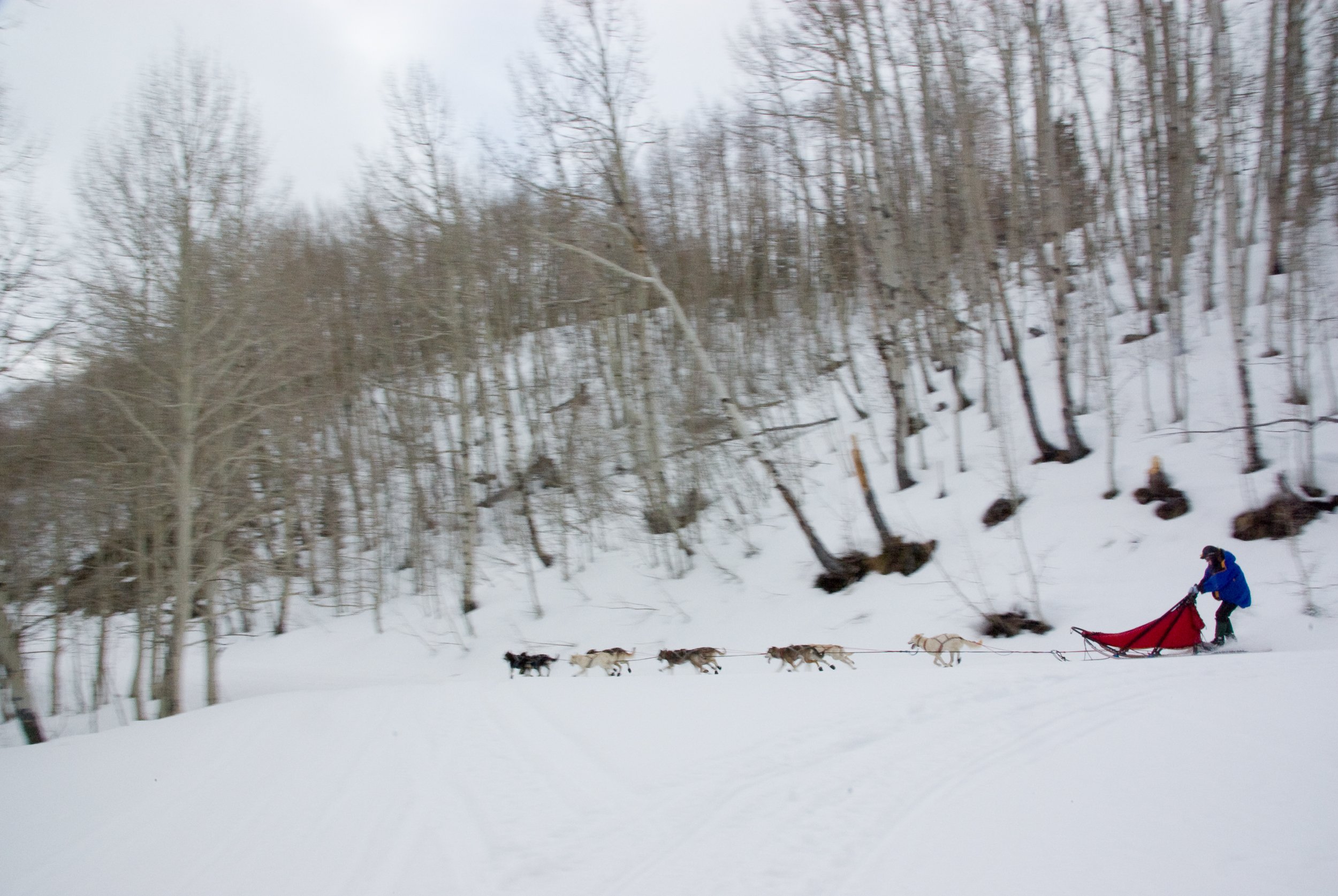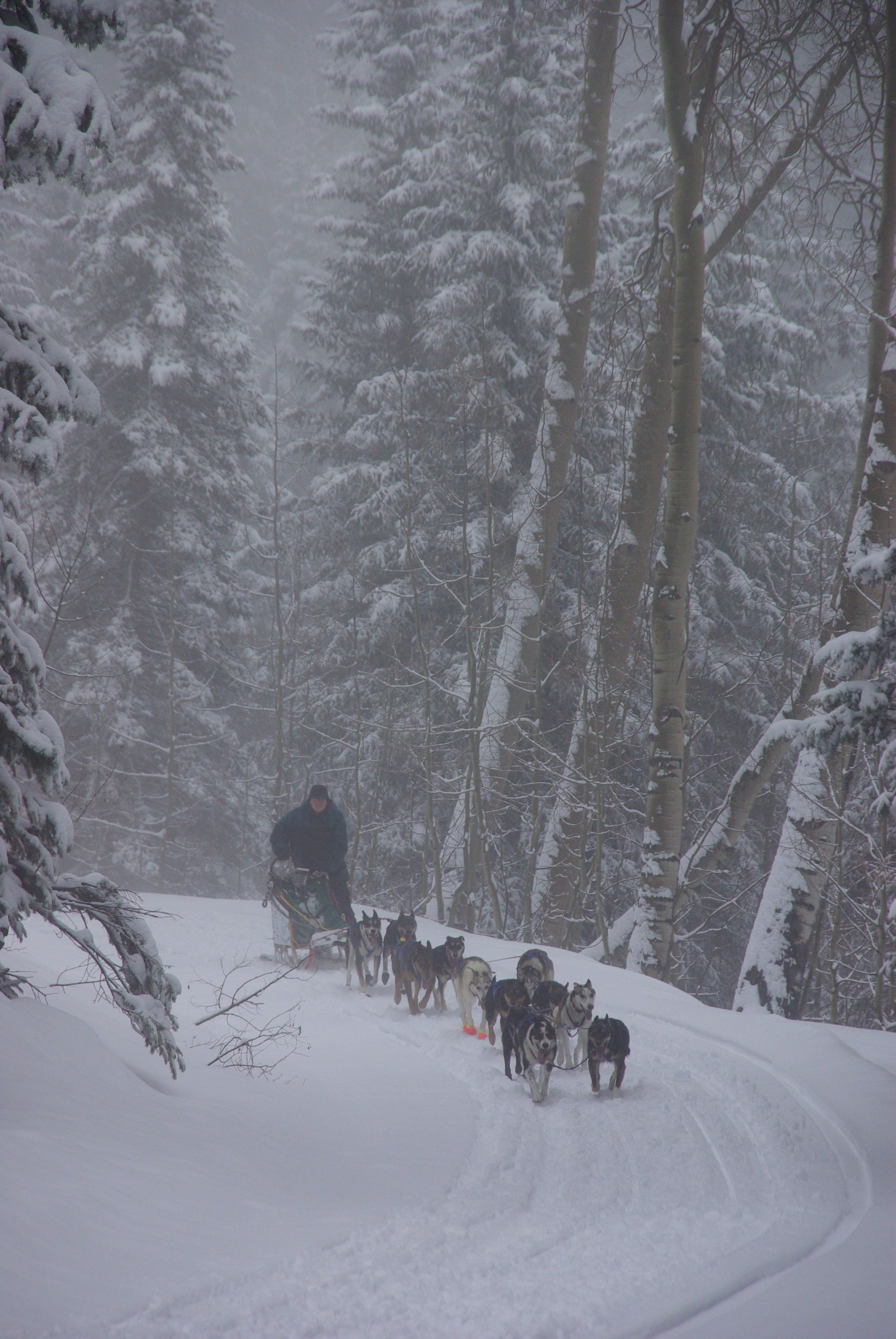 Getting up in elevation where the snow is deeper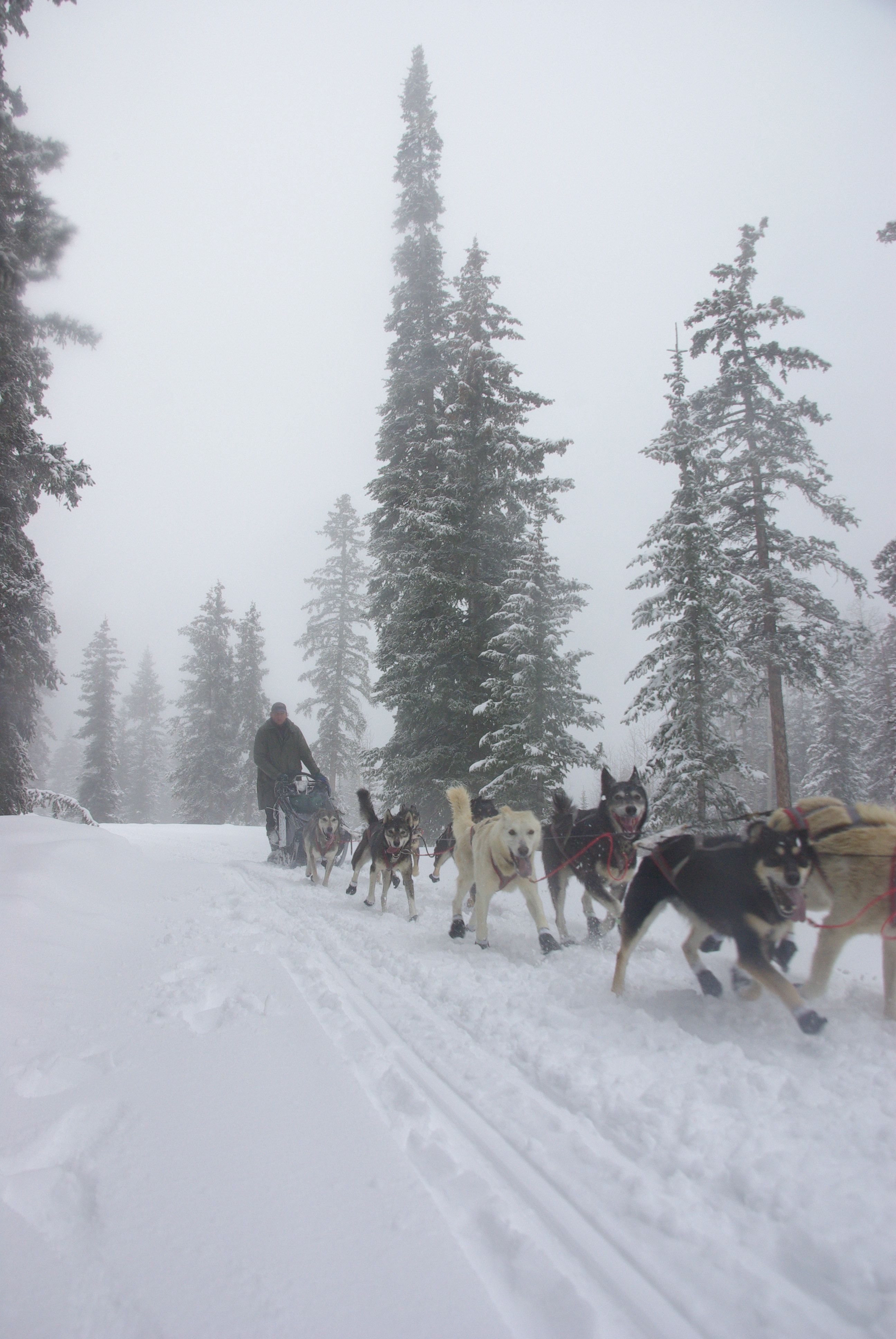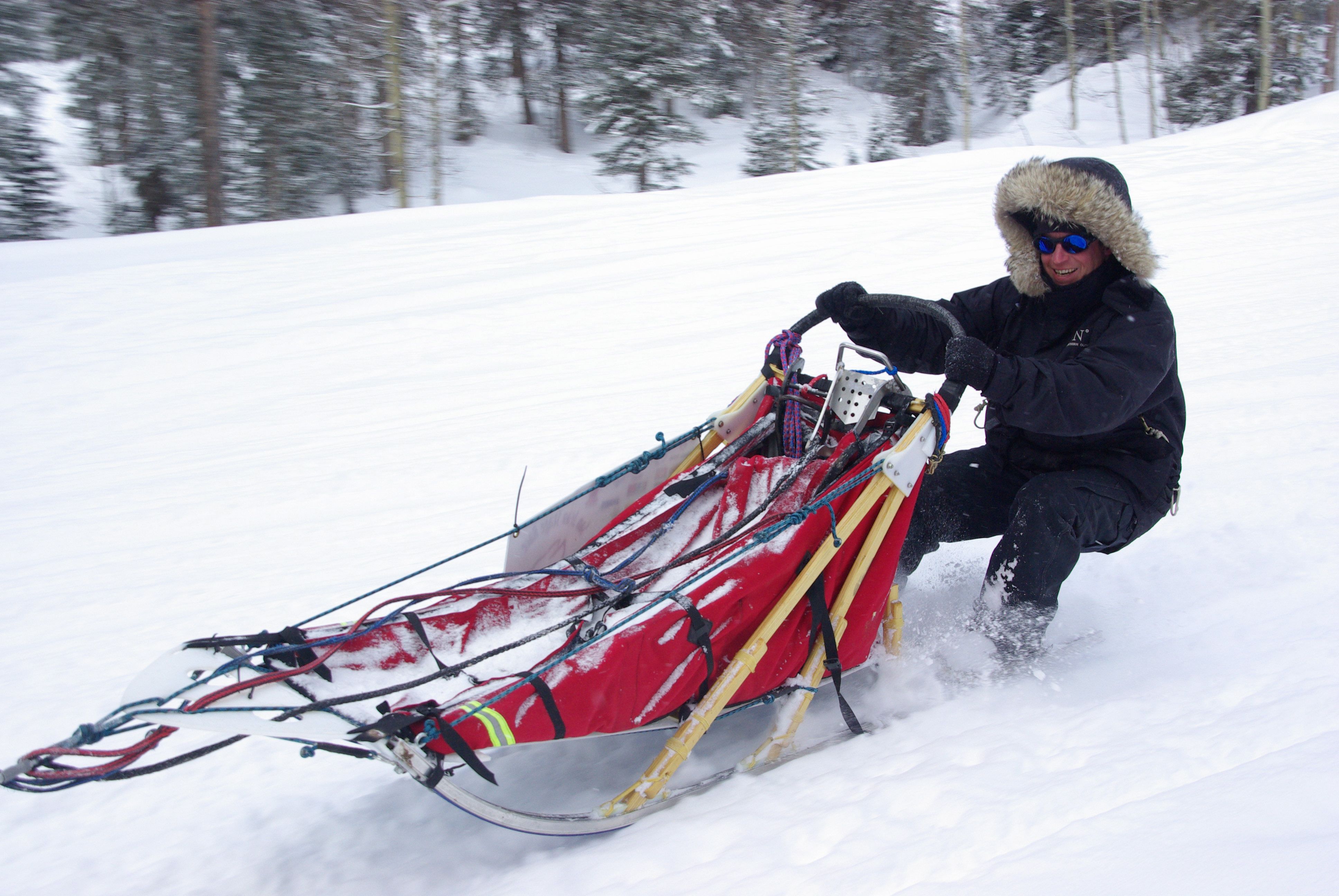 Taking a tight turn with some speed!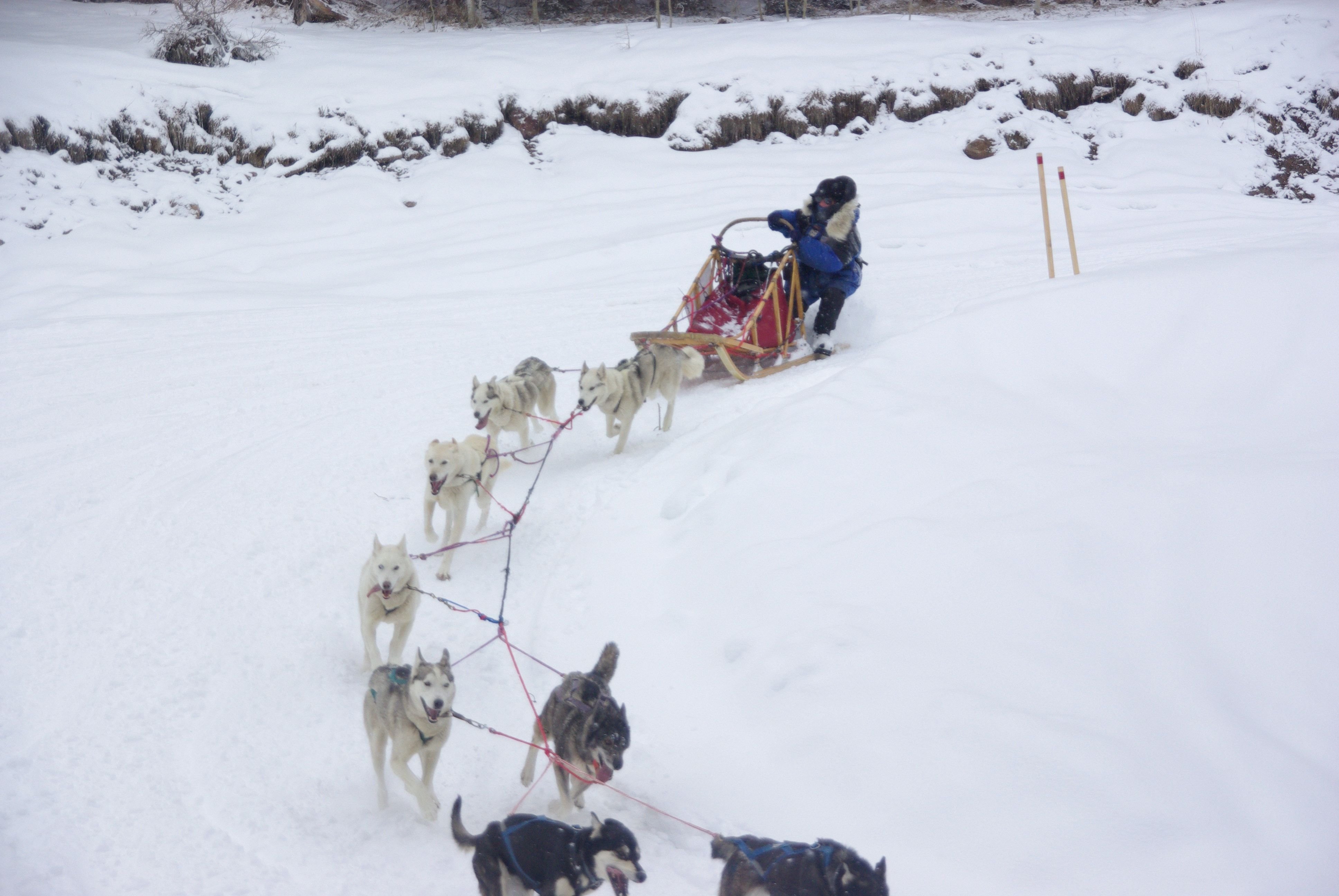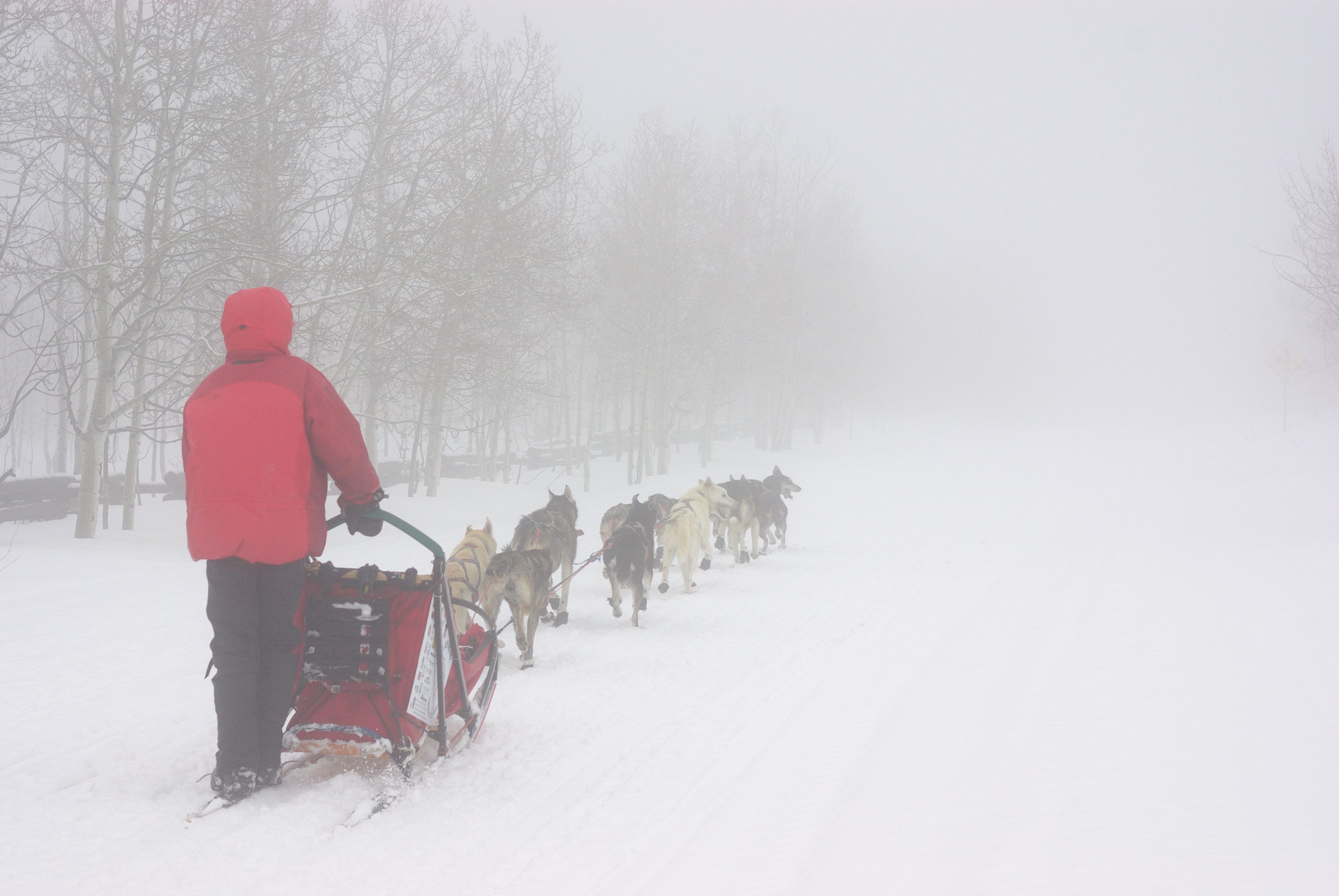 See you next time