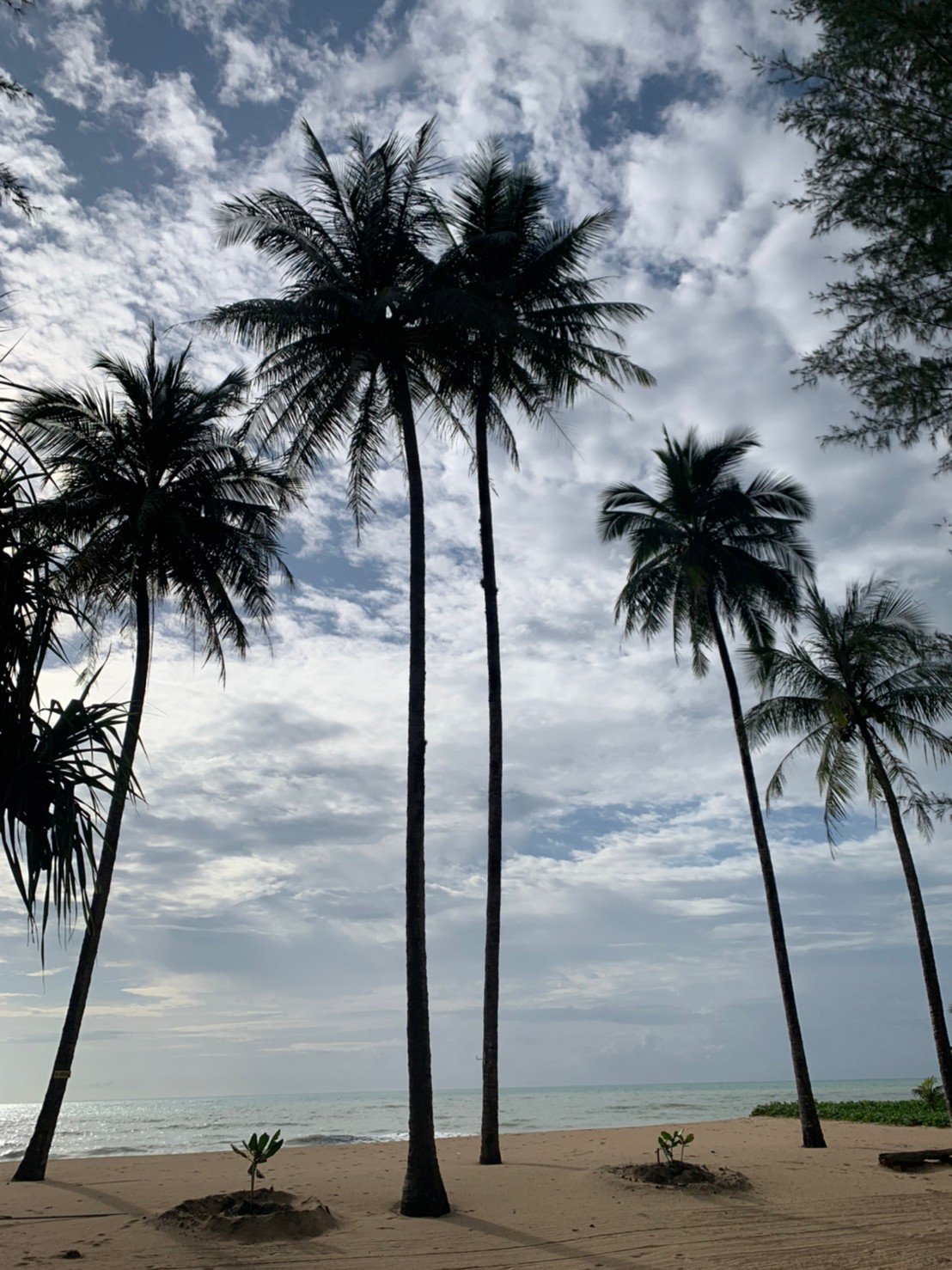 I think coconut trees/palm trees are the most popular plants on every beach. They act as one of the main signatures of the beaches.
Yeah! At Khao Lak Beach, you will see a lot of coconut trees/palm trees first before you reach the beach. As I said before, these plants can make the beaches look more fascinating. (as I already showed you in my post; https://steemit.com/travel/@tangmo/khao-lak-beach-one-of-the-famous-tourist-attractions-in-thailand-part-i)
Today, I will show you that the sea view with the coconut trees/palm trees is so wonderful. For me, I love to see when the sea breeze touches their leaves.
The coconut trees/palm trees with the white clouds above are also my favorites. It looks like the amazing arts from nature.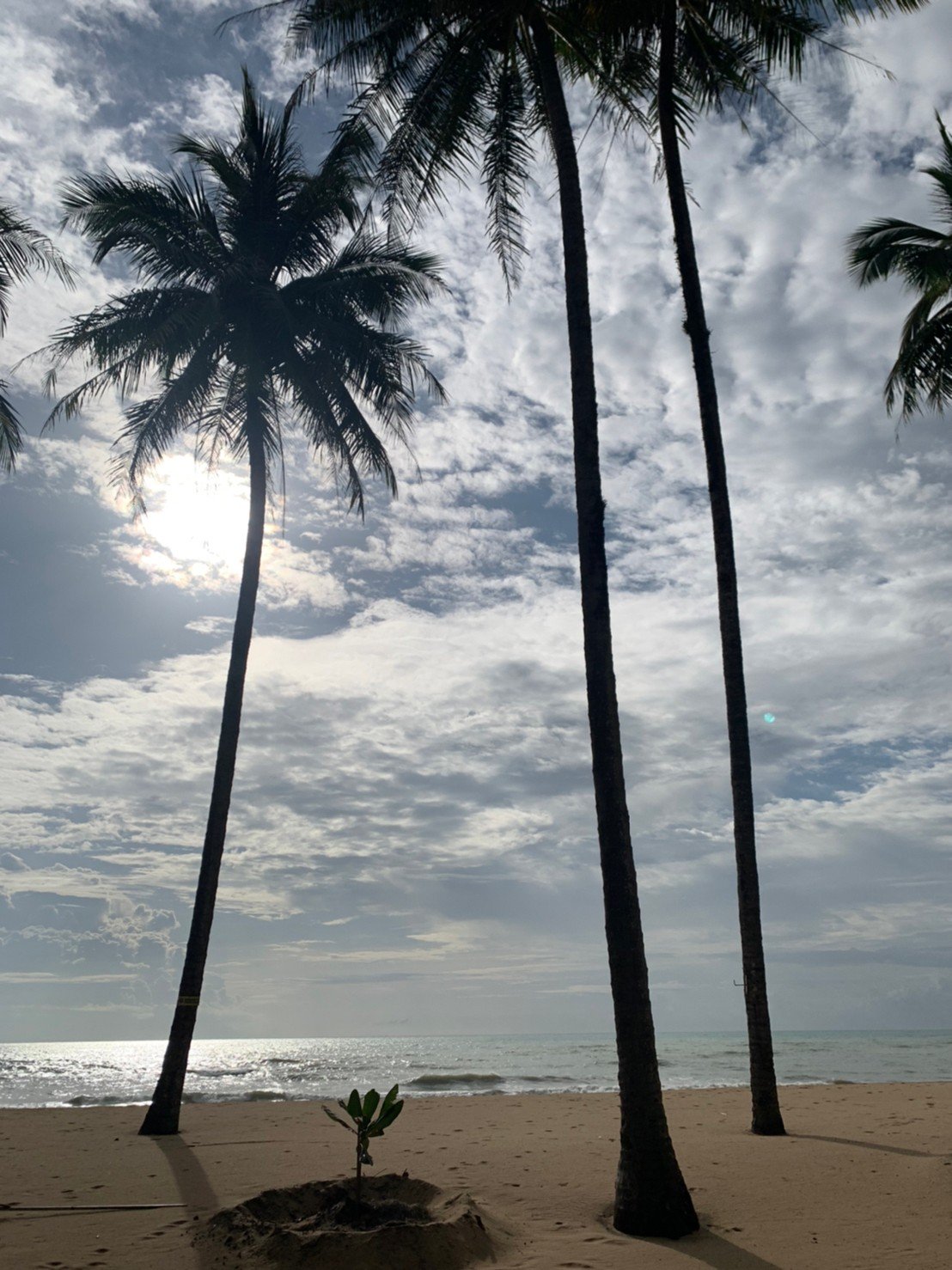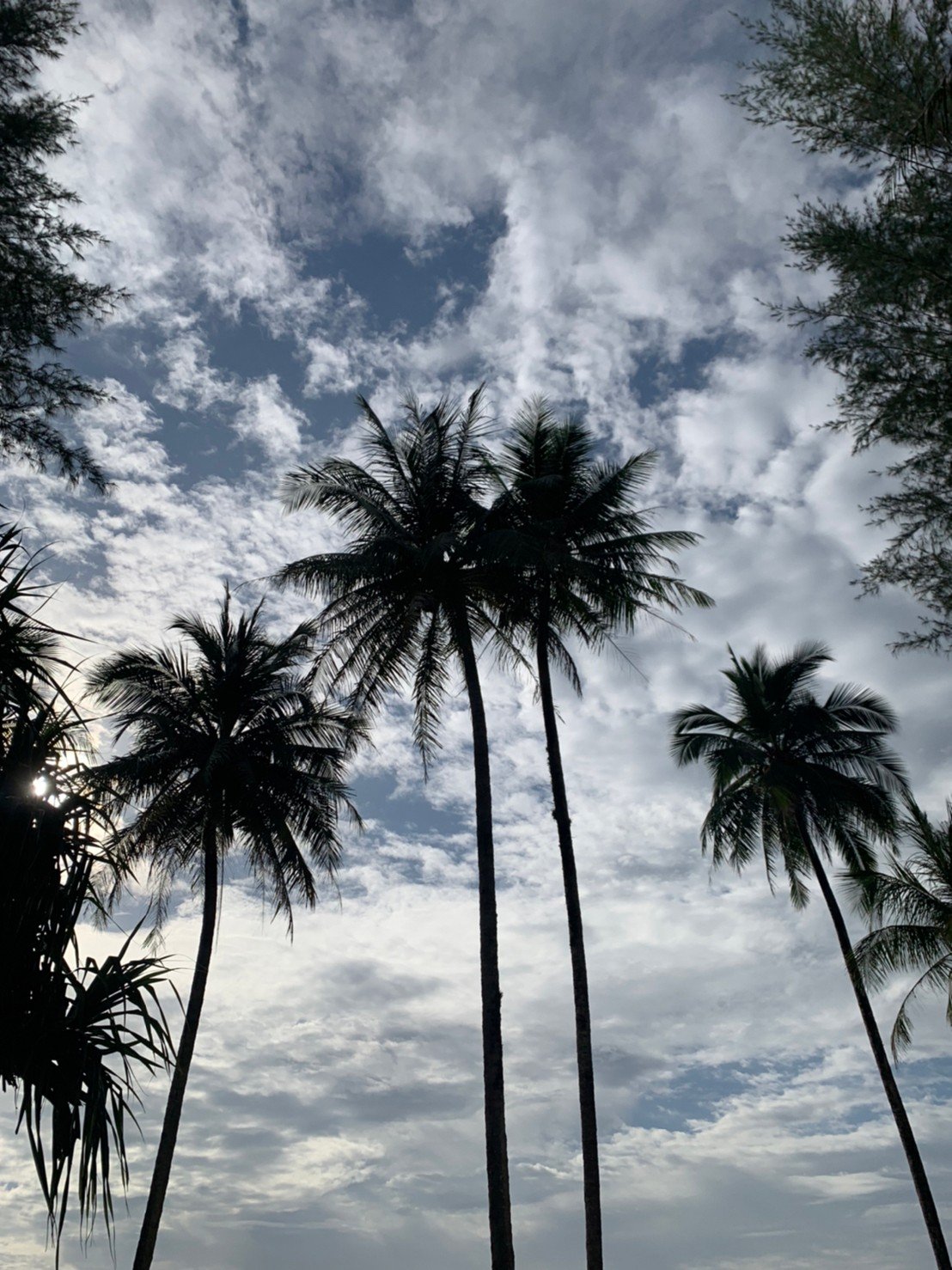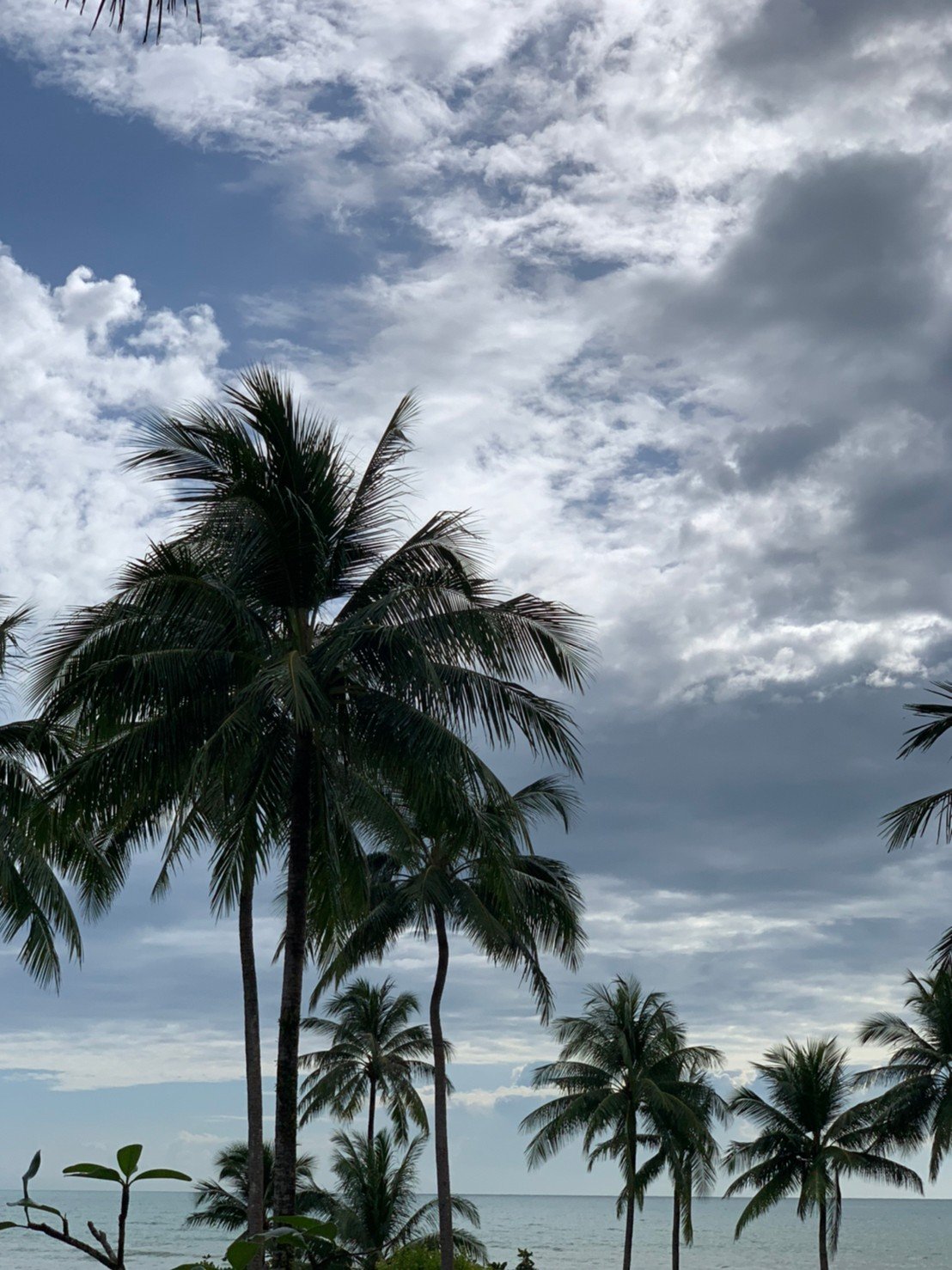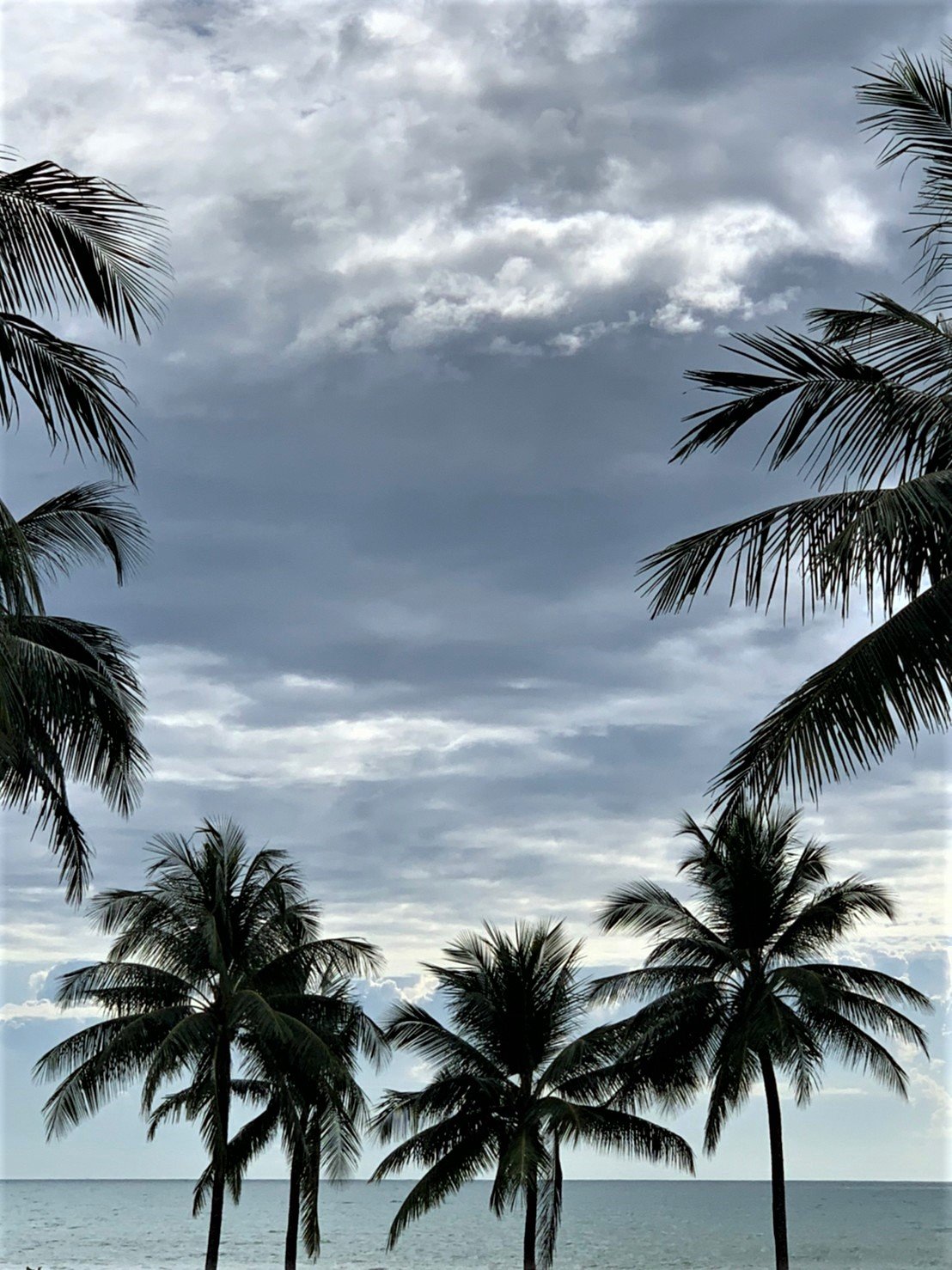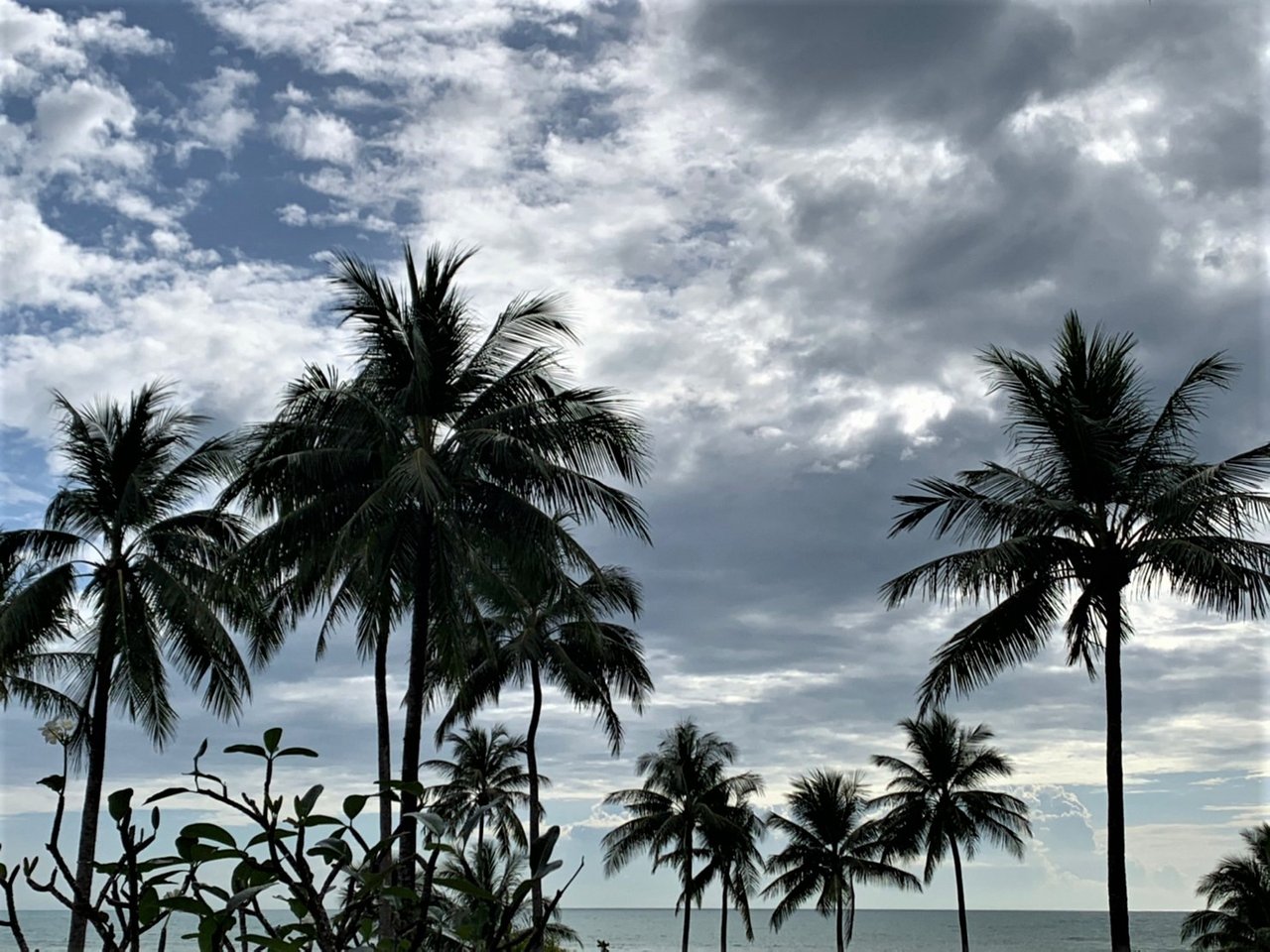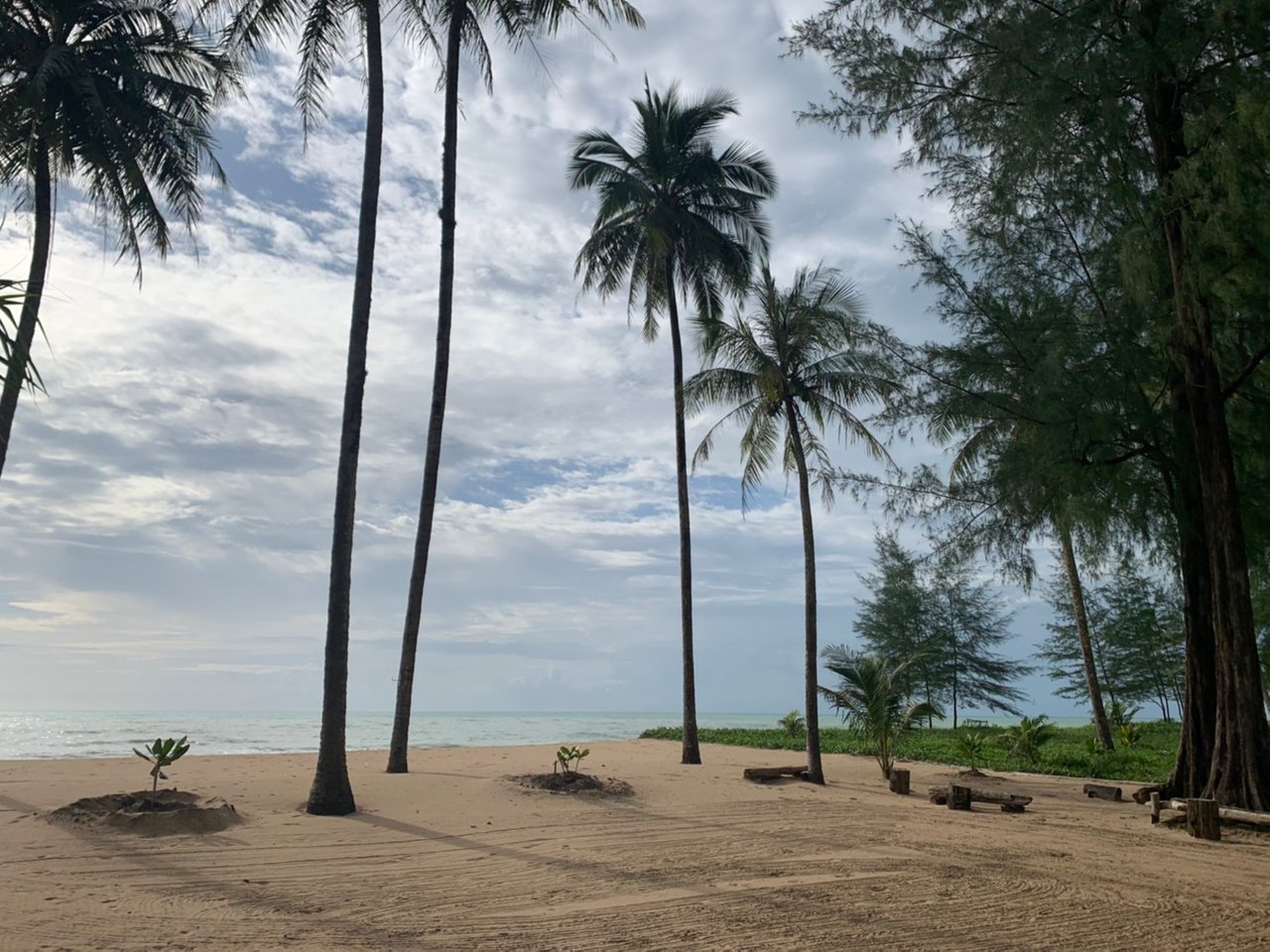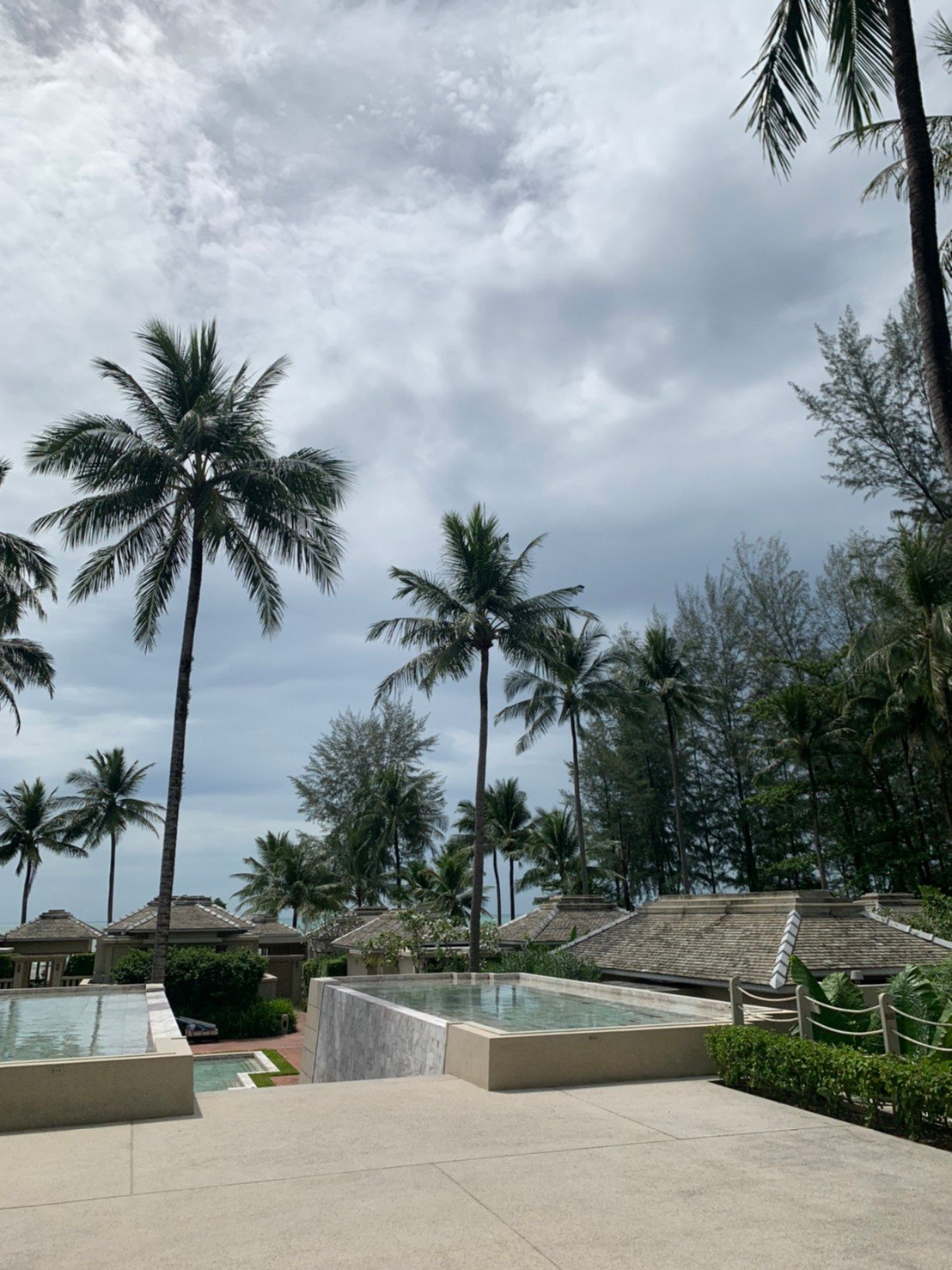 Apart from the beauty, the coconut trees/palm trees are also well shady. We can feel relaxed and refreshed while standing on the beach.
Sitting on the swing surrounded by coconut trees/palm trees and admiring the sea in the meantime would be a happy moment for many of us.
I also love the shadows. Very amazing....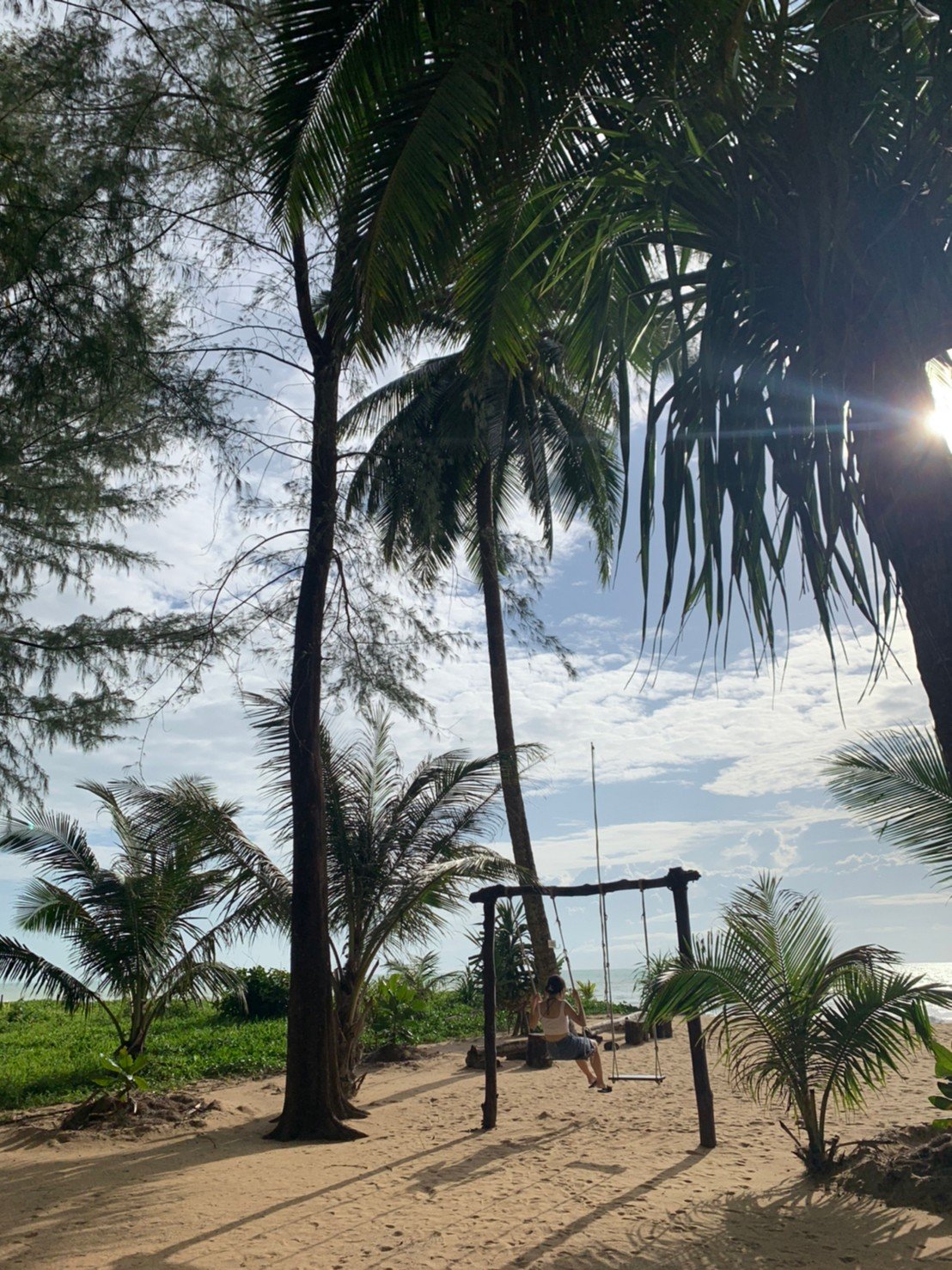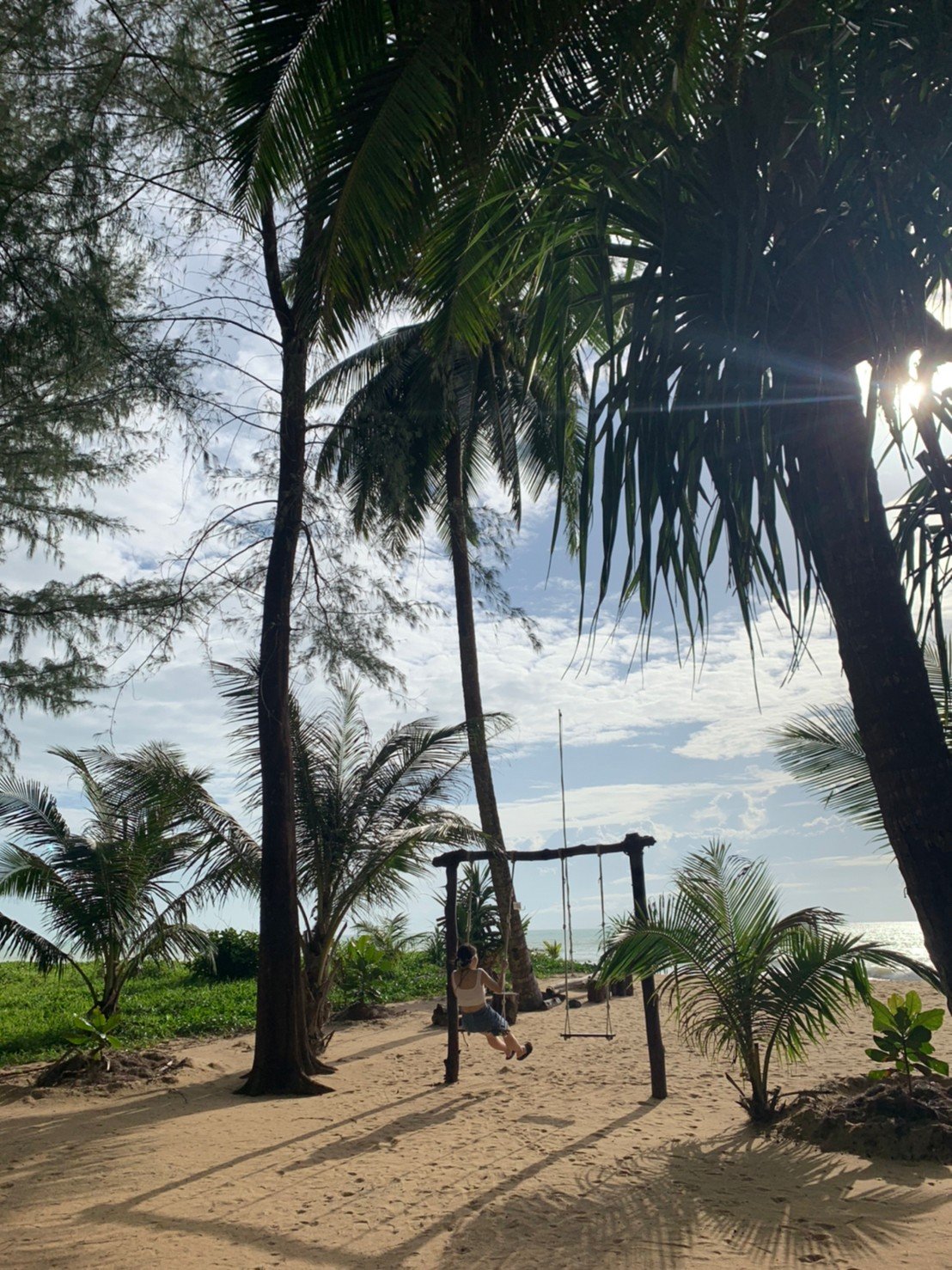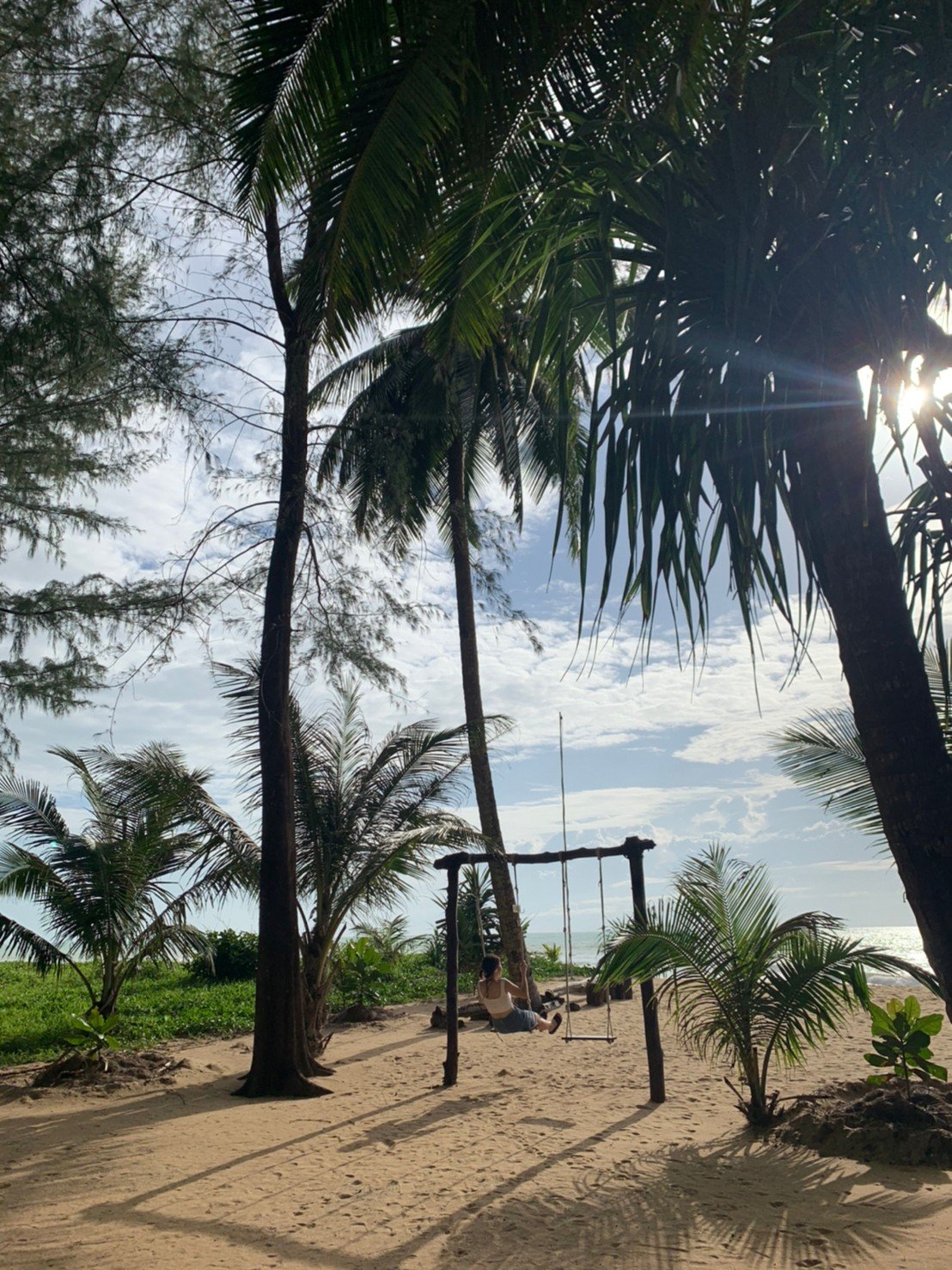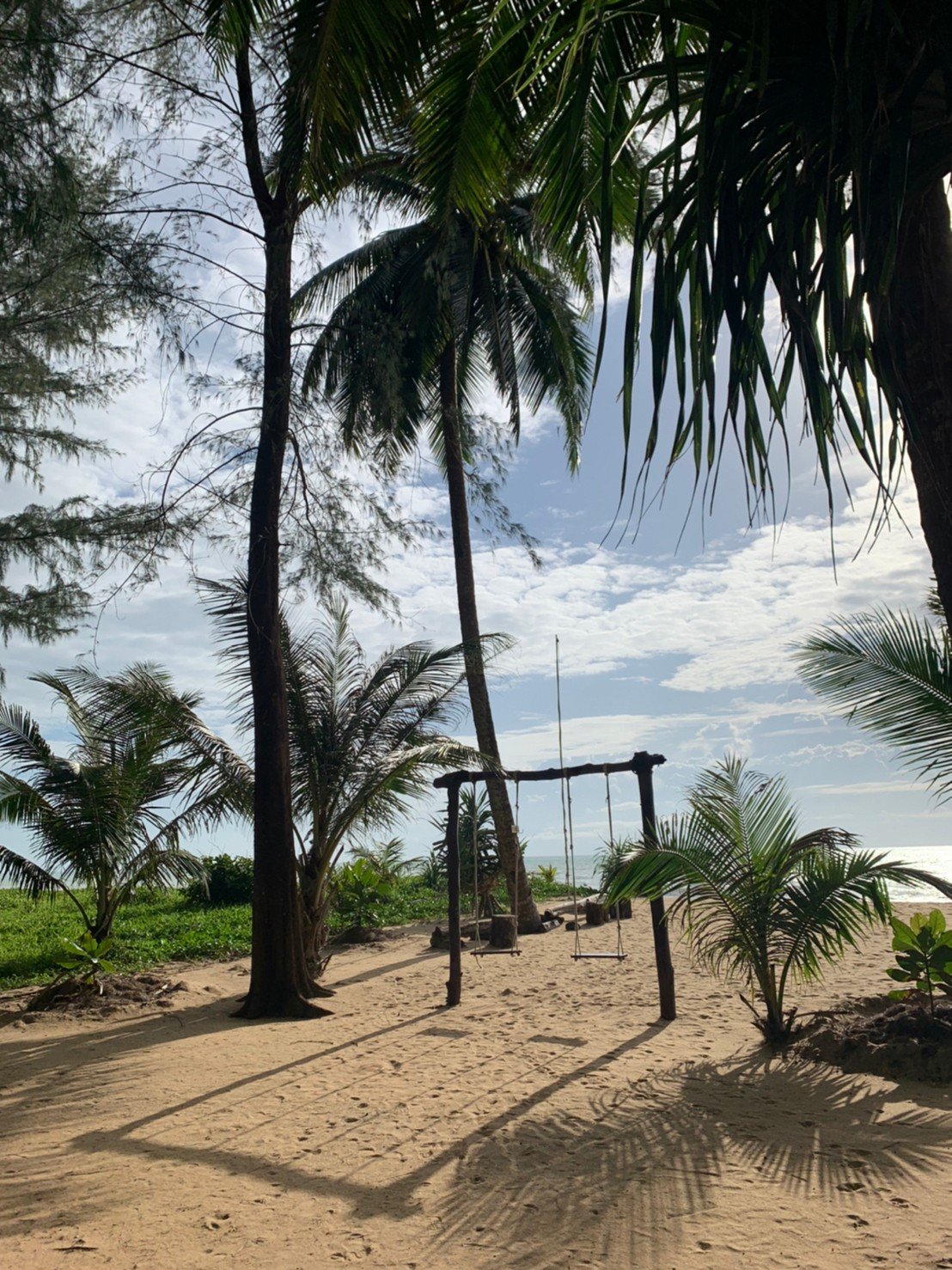 You may admire the sea view while sitting in the restaurant and enjoy drinking beer with your friends.... Really great moment, right?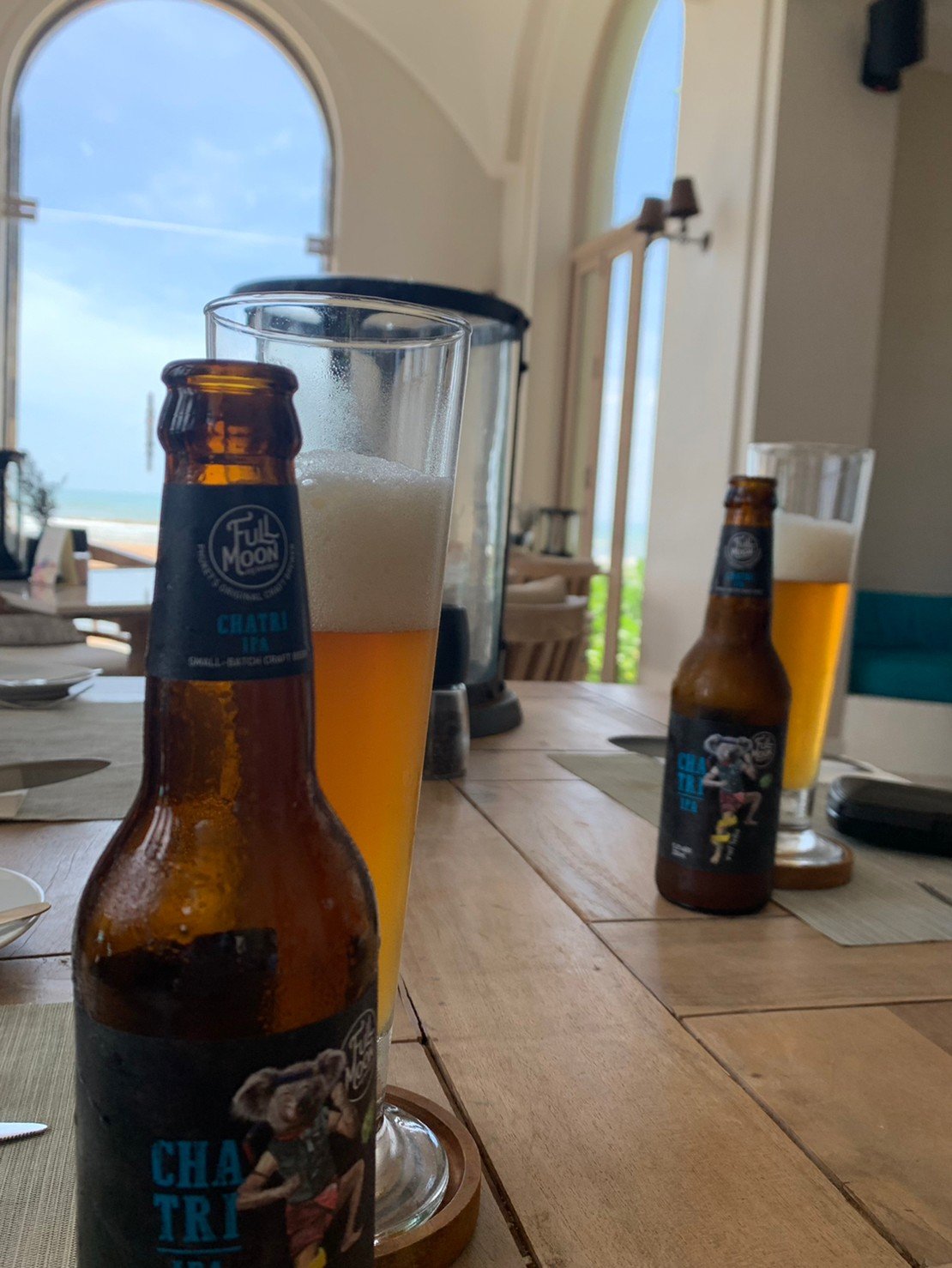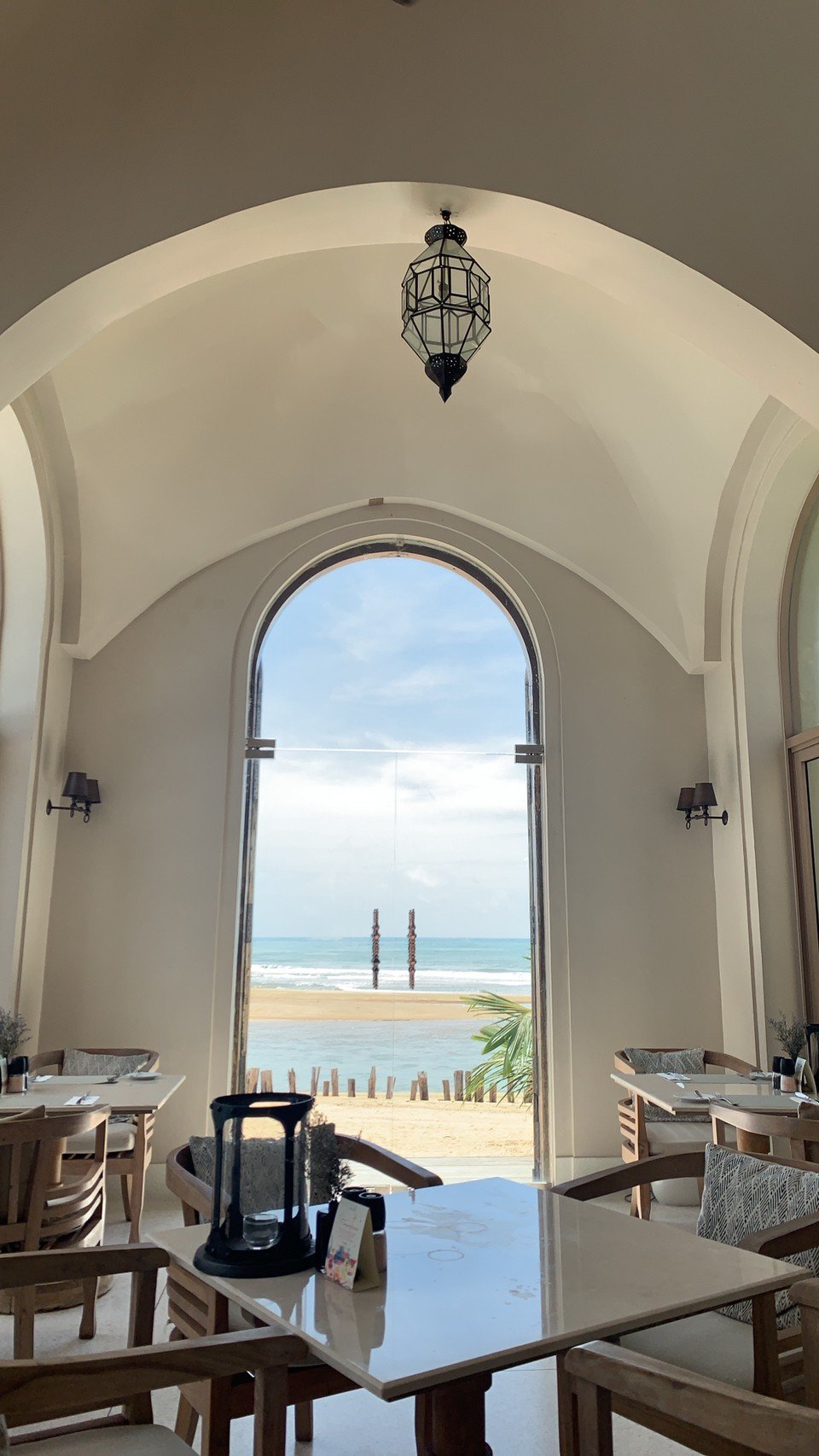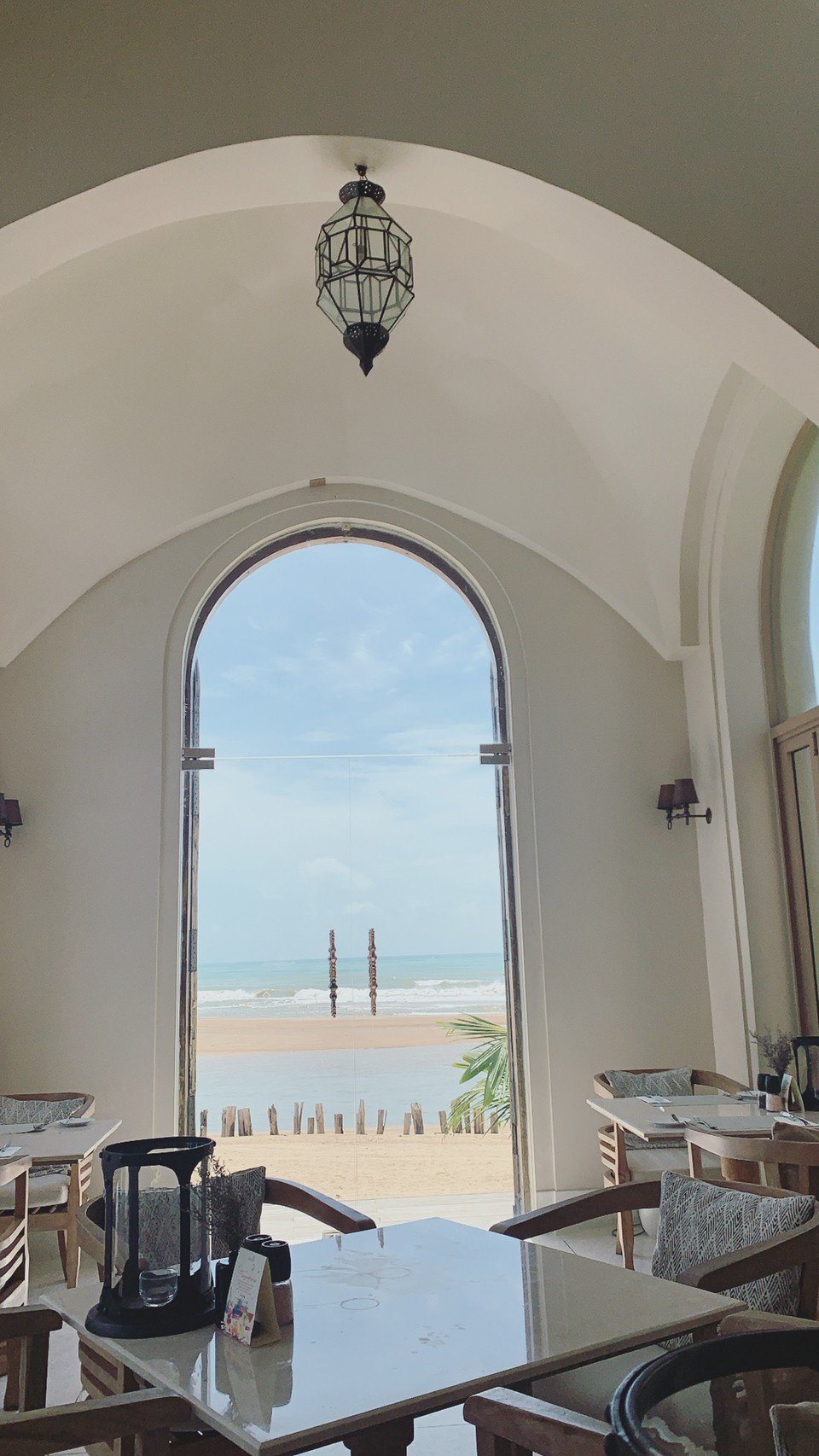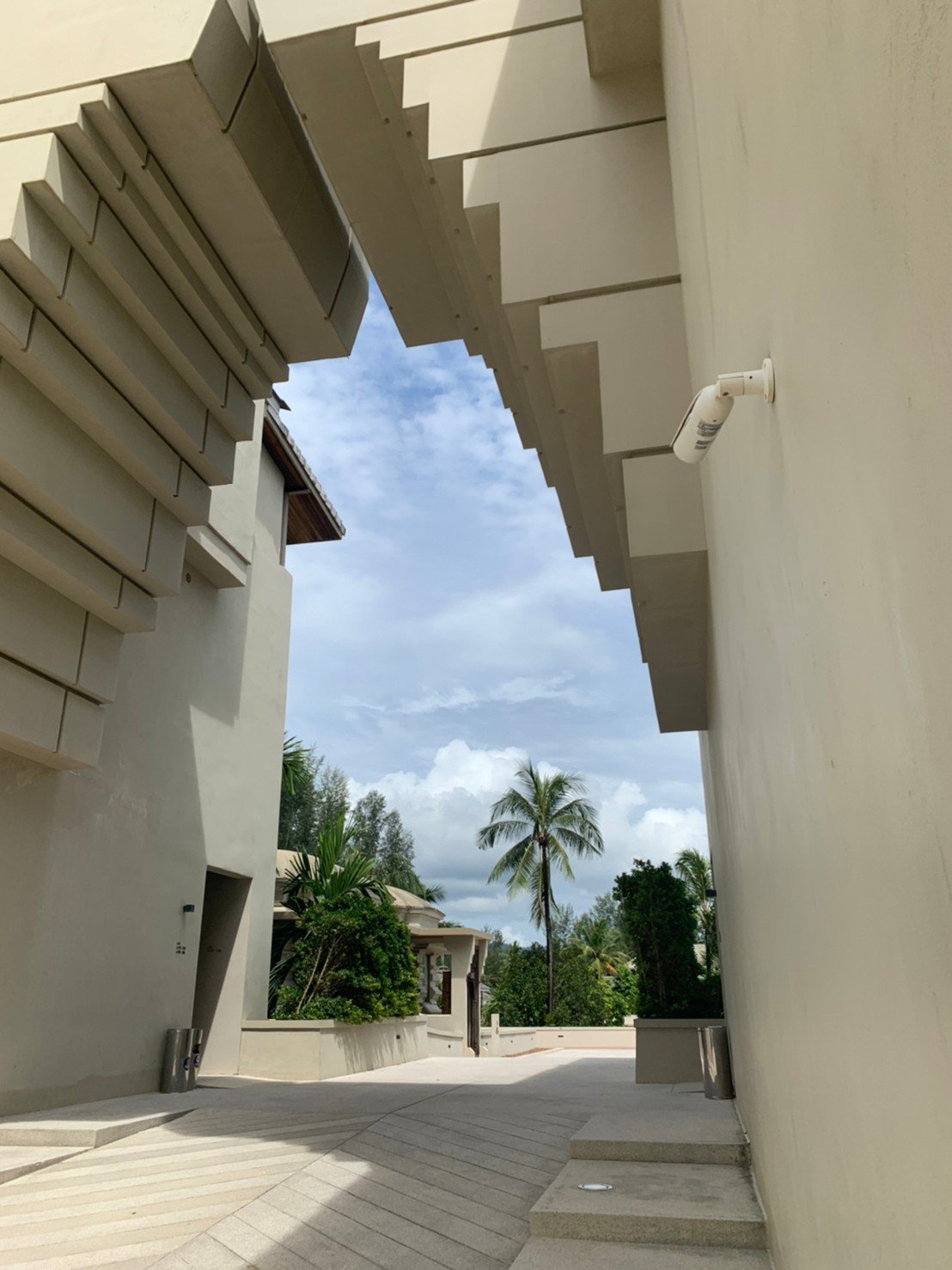 That's all for today….
For my next post, you will see a magnificent sunset at Khao Lak Beach.
Please stay tuned!