From its sparkling waters, incredible greens, exotic wild, marine life and enchanting view to a unique history, the Tayrona National Park is one of the most common tourist attractions in Colombia.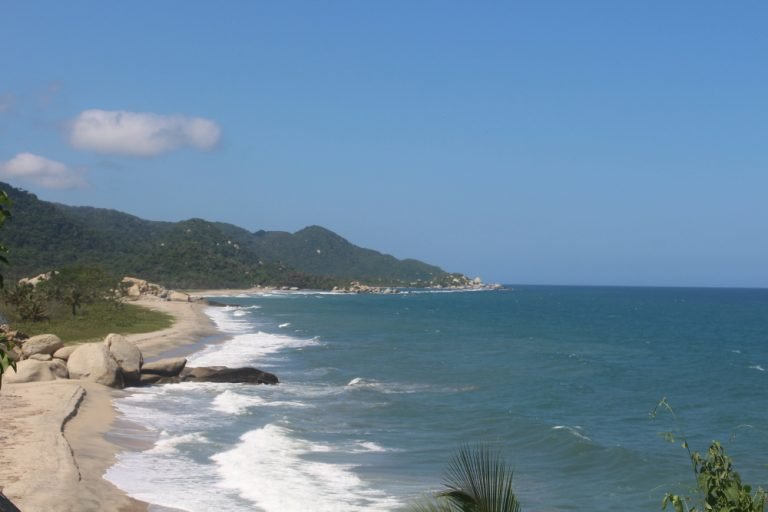 Officially established as a National Park in 1969, the Tayrona Park is home to the most exotic wildlife and marine creatures and is the perfect spot if you are looking for a tranquil atmosphere.
Here are some quick facts you should know about Tayrona;
Quick Facts about the Tayrona National Park
The name Tayrona stems from the word "Tairona," which is the name of one of the ancient tribes who inhabited present-day Colombia.
The Tayrona national park consists of 150 square kilometers of land and 30 square kilometers of sea.
It is located approximately 34km from Santa Marta.
It is one of the most visited places in Colombia right after the Rosario and San Bernando Corals Natural National Parks.
The park closes once every year to allow Tayrona rest from all the activities.
Alcohol and plastic bags are not permitted in the park
You can't enjoy the magic of Tayrona in one day
Essentials You Will Need
Your passport to gain access to the park
Repellant
Light clothing
Sunblock
Yellow fever certificate vaccination; there's a good chance local authorities may ask you for it.
A tent, if you don't plan to rent a tent or hammock.
Lots of water
Sandals or flip flops
Snacks and some tinned food
Hiking shoes or trainers (if you plan to hike)
Cash; there is no ATM in the park.
A trash bag for your garbage (littering is not allowed)
A torch
Toilet paper (bring a spare If you can)
A lock
Getting to Tayrona
Getting to Tayrona from any part of Columbia can be challenging, but with the right information, you will find it a cake walk. So here are a few options;
From Santa Marta: Take a public bus from behind Santa Marta's central market or the terminal –Calle 11 con Carerra 11.
Estimated travel time; 1 hour

From Palomino/ Riohacha: Hail a bus in the direction of Santa Marta. Estimated travel time; 2 hours
Riochacha to Palomino; 1 hour and 20 minutes
Palomino to Tayrona; 40 minutes

From Cartagena: Take a public bus to Santa Marta before getting to Tayrona. Then from Santa Marta, take a bus to Tayrona in the direction of Rioacha.
Total estimated travel time; 6hours
Cartagena to Santa Marta; 5 hours
Santa Marta to Tayrona; 1 hour

OR Travel directly from Cartagena to Tayrona through Marsol; a transport company that offers direct travel options from Cartagena to Tayrona.
Estimated travel time; 5 hours

From Taganga: Take a boat from the beach which will take you directly to the park. The boat will likely drop you at El Cabo.
Estimated travel time; 1hour and 30minutes.

If you are in haste, you can consider other options such as taking a taxi directly to the park or traveling to the park via a hotel/hostel transfer.
TAYRONA'S BEACHES
No doubt, one of the most popular attractions of Tayrona is its beautiful beaches. But not all of the beaches in Tayrona are safe for swimming; they are probably perfect for a little quiet time with nature. Most of these beaches such as El Cabo, Canaveral, Castilletes, La Piscinita, and many others are located in the Zaino zone of the park, while other beaches like the Crystal Beach, Playa del Amor (also known as the Love Beach) and many more dot different zones of the park. Here are some of the famous beaches located in the Zaino zone of the park;
Castilletes
This is the first beach from Zaino's entry point. It is located at the east of the park and is one of the peaceful beaches you will find in Tayrona. While this beach does offer a breathtaking view, it is unsafe for swimming. It is an excellent spot for enjoying some tranquility.
Cañaveral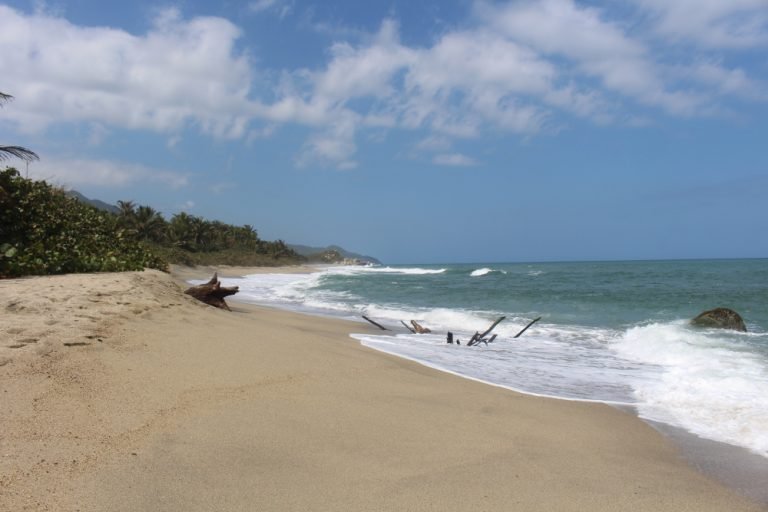 The Cañaveral beach is the next beach after the Castilletes, it is also located towards the east of the park (at the entrance), and is a lot more peaceful than the El Cabo, so if you are looking for some quiet time, this beach is a great option. An interesting thing about this beach is that it can be accessed by following the 9 Piedras trail, which is one of Tayrona's most exciting trails. The Cañaveral, just like the Castilletes, is not ideal for swimming.
La Piscinita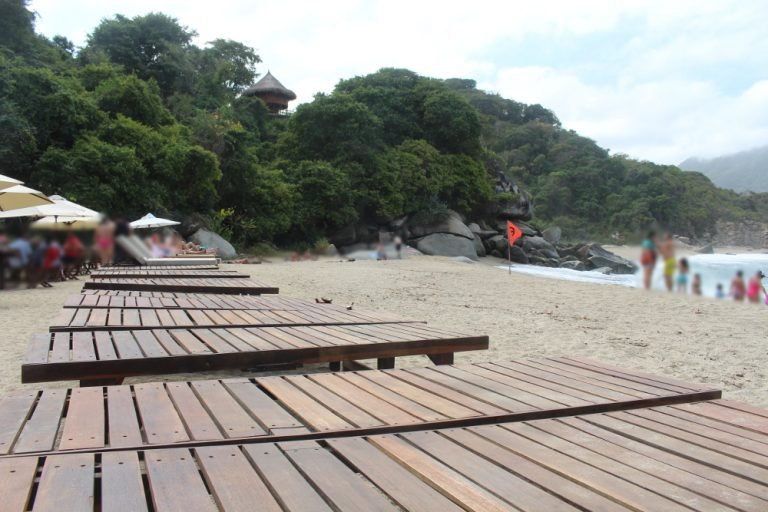 La Piscinita beach is a small, almost hidden beach that is quite unknown to many people. One great thing about this beach is its proximity to Ecohabs. La Piscinita is a great spot if you are keen on privacy. It is also great for swimming but could be unsafe during certain weather conditions.
Arrecifes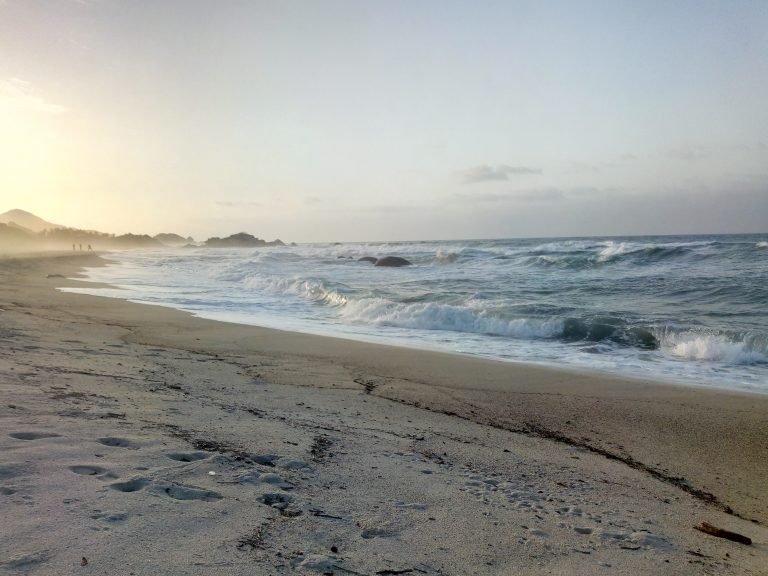 This beach is one of Tayrona's longest beaches and is completely off the limit if you are looking for a good swim.
Arenillas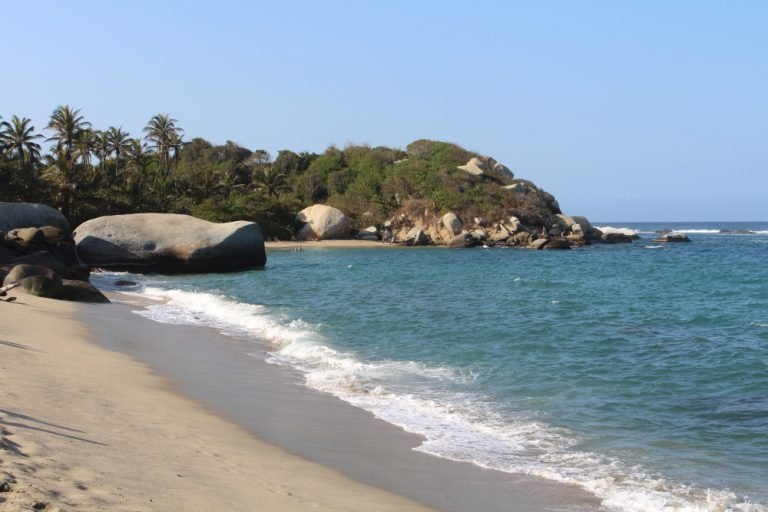 The Arenillas beach is another beach located along the Arrecifes trail. If you are looking for an excellent spot to sunbathe or rest while hiking, then, Arenillas is the best option. This beach is safe for swimming but could get dangerous during high riptides. Another cool thing about Arenillas is that you can get natural juices and bottled water from local sellers there.
La Piscina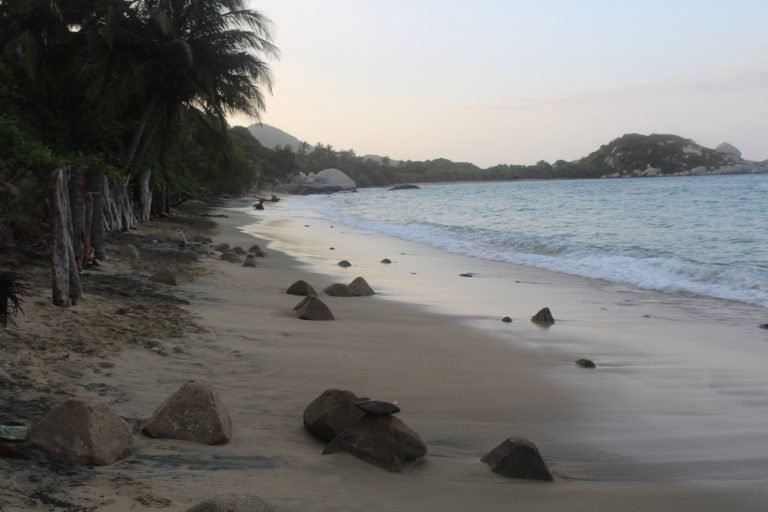 La Piscina is the second busiest beach in Tayrona, and this is because it is the only beach that is great for snorkeling and safe for children to swim in.
Cabo San Juan de Guia or El Cabo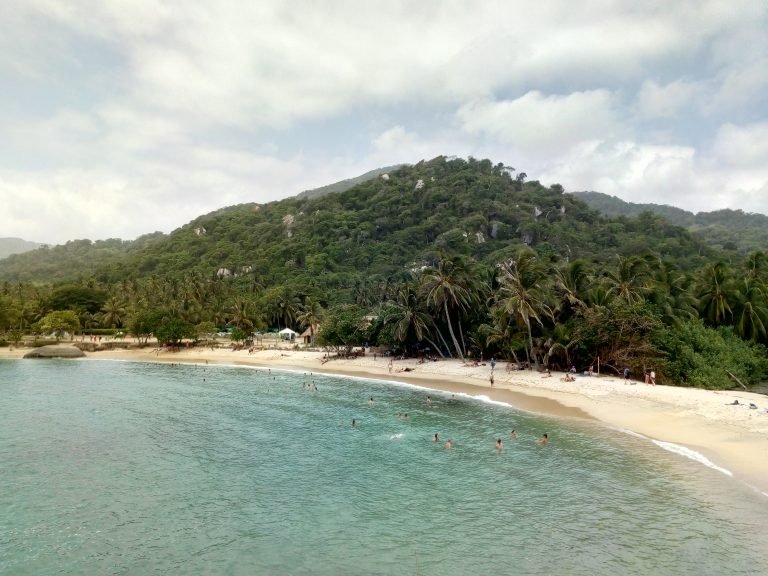 This is the busiest beach in Tayrona and is often crowded at any time of the day. The beach is divided into two, with the smaller beach being relatively quieter and less crowdy. You can swim here but don't go past the headlands; the currents are dangerous there.
Boca del Saco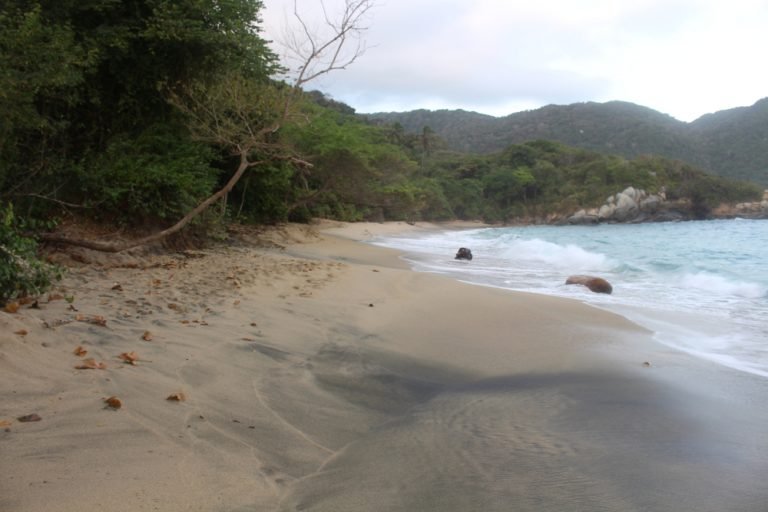 If you love to skinny-dip, then your spot is Boca del Saco! This beach is just a short distance west of the famous Cabo San Juan's second beach. With a refreshingly stunning view and almost no soul on it, Boca del Saco is the perfect place for people who like to stay naked most of the time. The beach is also great for a refreshing swim in some parts, you have to cautious! During the high seasons, this beach could get crowdy, a great alternative is Boca del Saco II which is a lot quieter.
FUN THINGS TO DO IN TAYRONA
Hiking
You can enjoy a hike to the Pueblito ruins or the infamous '9 Piedras'. These are mind-blowing hiking destinations in the park.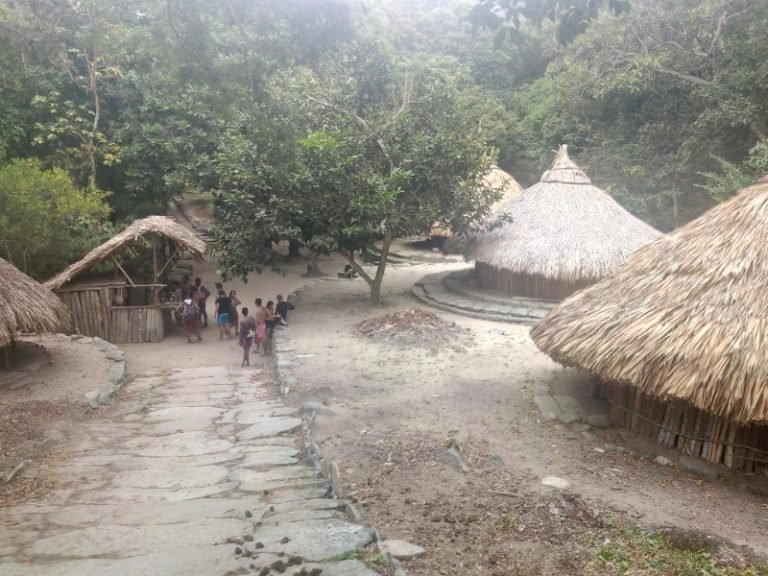 Wildlife Exploration
If you love wildlife, then you are sure to have a great time at Tayrona. The park is home to several incredible wild animals that have continued to attract tourists for many years, from monkeys, snakes (especially Boas), Iguanas, the amazing Yellow-striped Poison Frog, small crocodiles known as Caimans, the Basilisk lizard to the Agouti which is often confused for a Capybaras.
Bird-watching
If you love bird-watching, then you will have an excellent time at Tayrona, which houses several species of birds, from Crested Caracaras, the Brown Pelicans, to the more tropical Keel-billed Toucan, the White-bibbed Manakin (a.k.a the firecracker birds), and many others.
So, what are you waiting for? Plan your next big trip to Tayrona!
Images and content Source:
Get a more detailed read on the beauties of Tayrona National Park.