Welcome back my dear Steemian friends to another episode of TimTravels!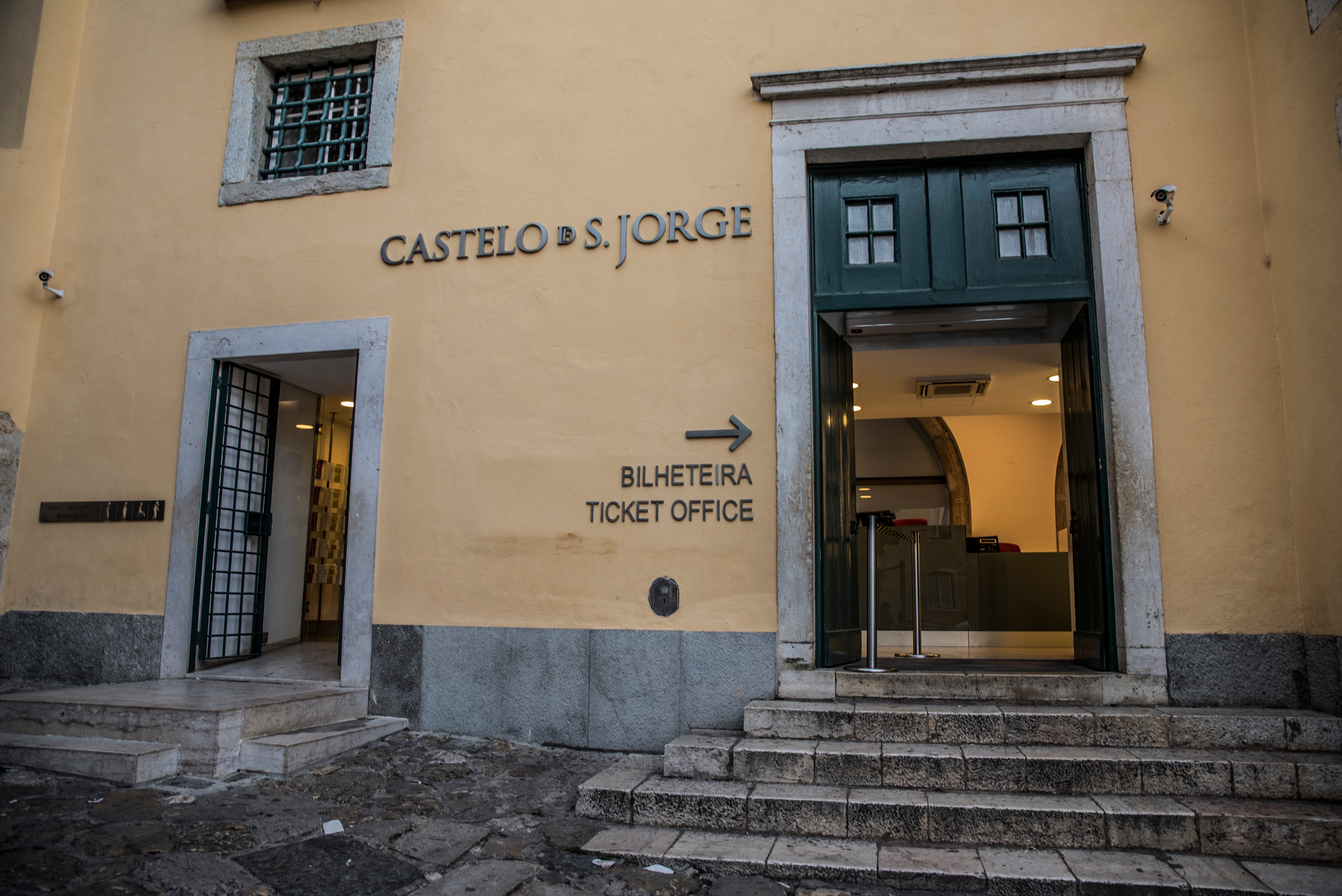 The past weeks were pretty crazy and I was finally back to my biggest passion, traveling. I went to Portugal for two weeks and had an amazing time. I can't wait to share all of my moments with you and take you on an adventure through the beauty of Portugal.
Since the demo of Explorio is imminent I start to change the way I present you certain locations or attractions. Rather than simply just showing you photographs I decided to put more work into writing reviews and this way practice to write professional reviews in the future.
In today's post, we will see the iconic castle of Lisbon, Castelo de Sao Jorge.

Where to find the castle
The castle is located right in the heart of Lisbon. You can either take a cab or walk all the way up to the highest point in Lisbon. I highly do recommend you to walk because you will see many cosy cafes which are hidden in all the narrow streets on your way to the top. You will see artists drawing live, stunning street art and see the unique architecture of Lisbon city.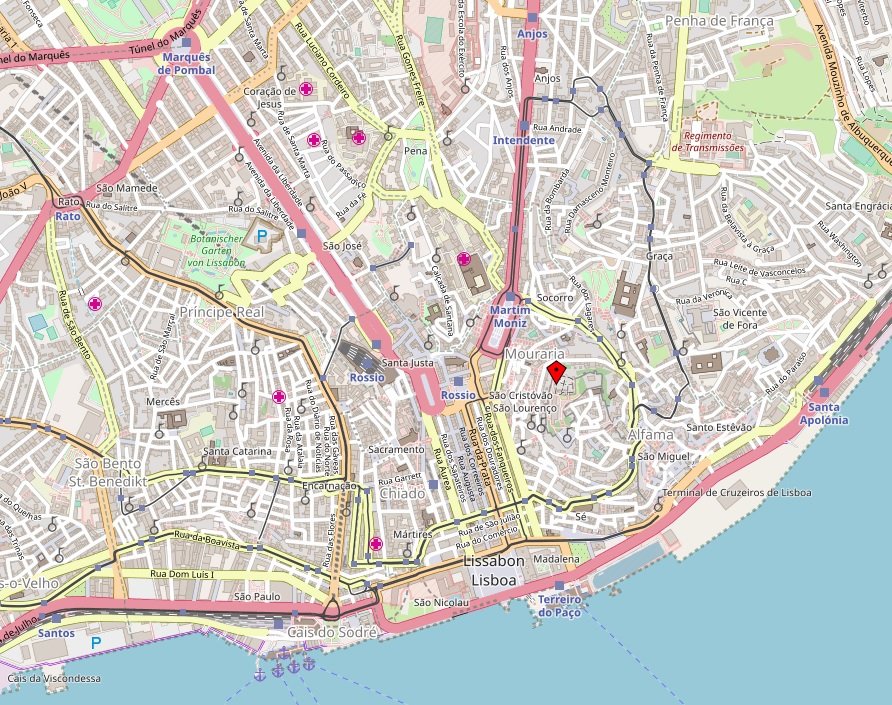 © OpenStreetMap-Mitwirkende
R. de Santa Cruz do Castelo
1100-129 Lisboa
Portugal
Coordinates: 38° 42′ 50″ N, 9° 8′ 1″ W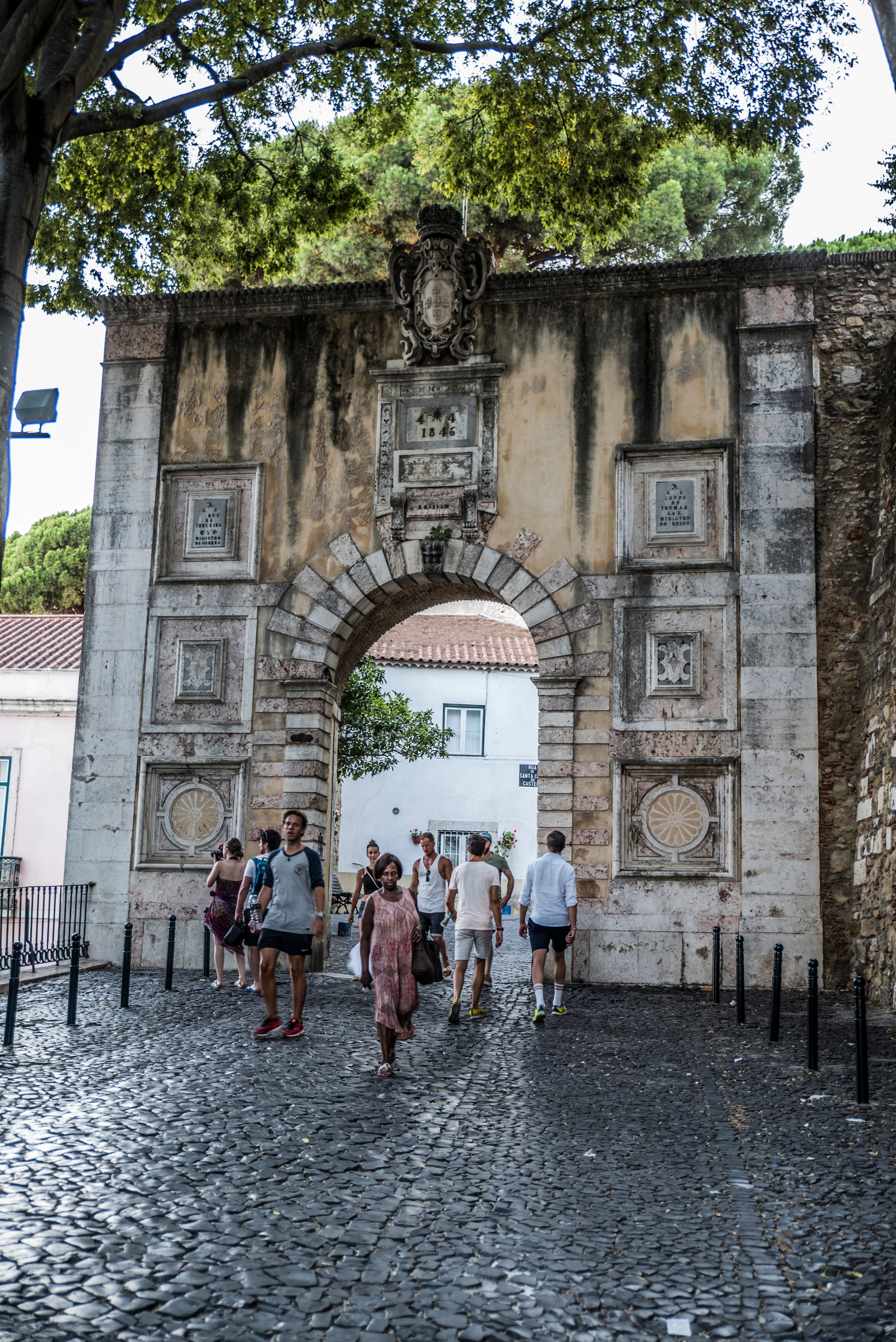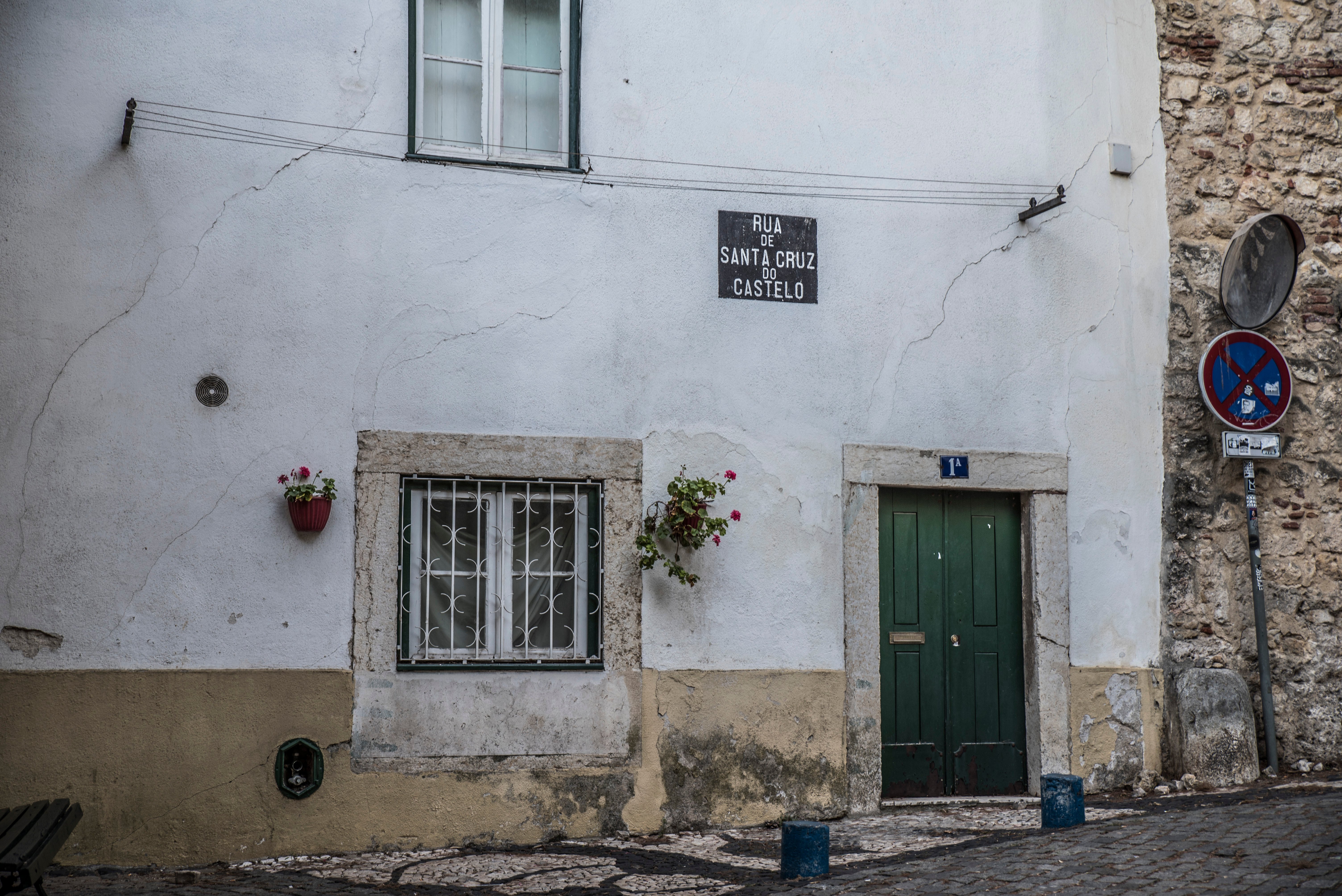 Students get a nice discount!
To enter the castle you first have to get your ticket at the Bilheteira, the ticket office. A normal ticket will cost you
8,50€
. Students under 25 pay only
5€
! So don't forget to take your student ID card with you to save some money. Elderly and handicaped people also do pay
5€
. If you come with your family you should take the family ticket for
20€
which includes 2 adults and 2 children under 18 years. However, children under 10 can visit the castle for free.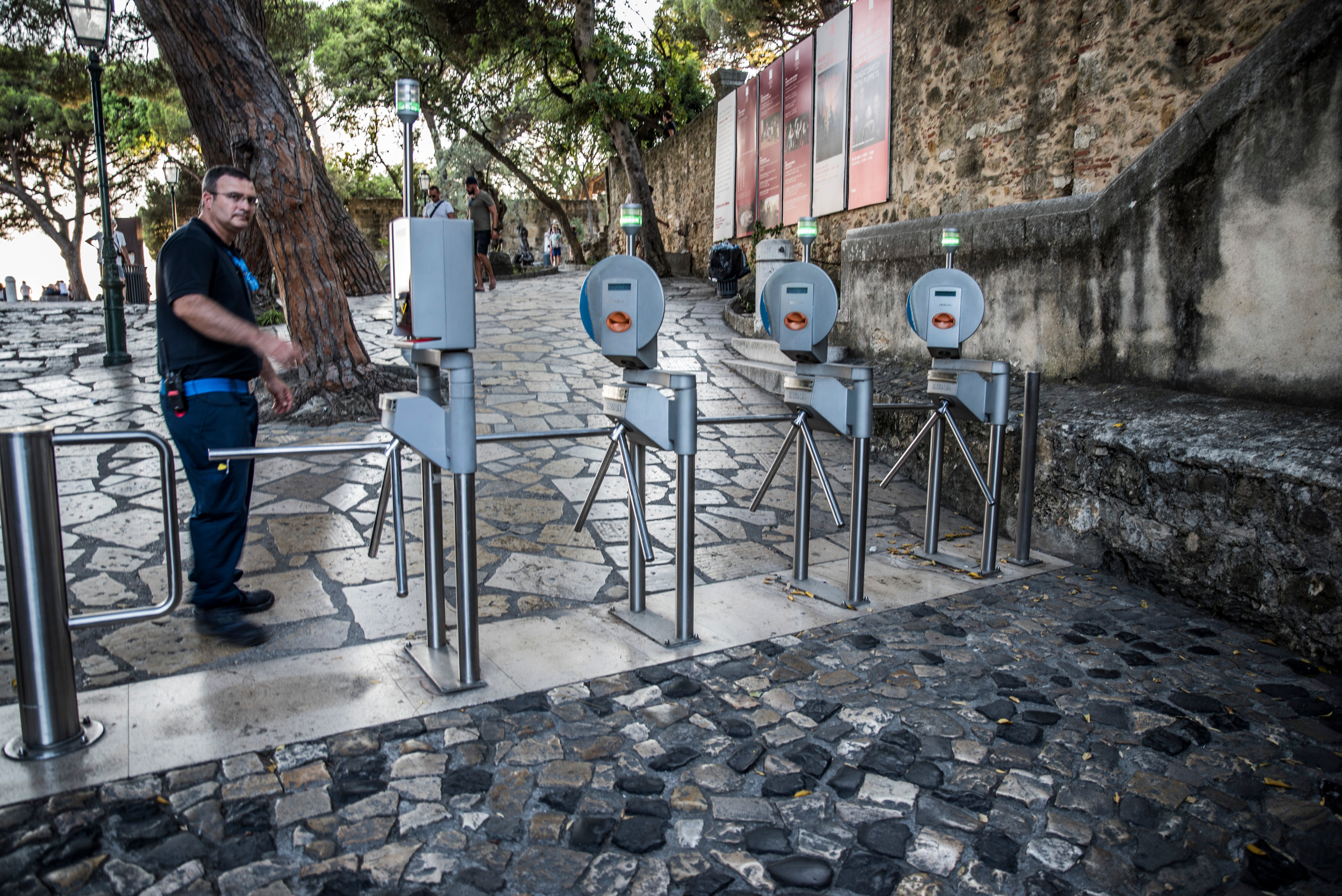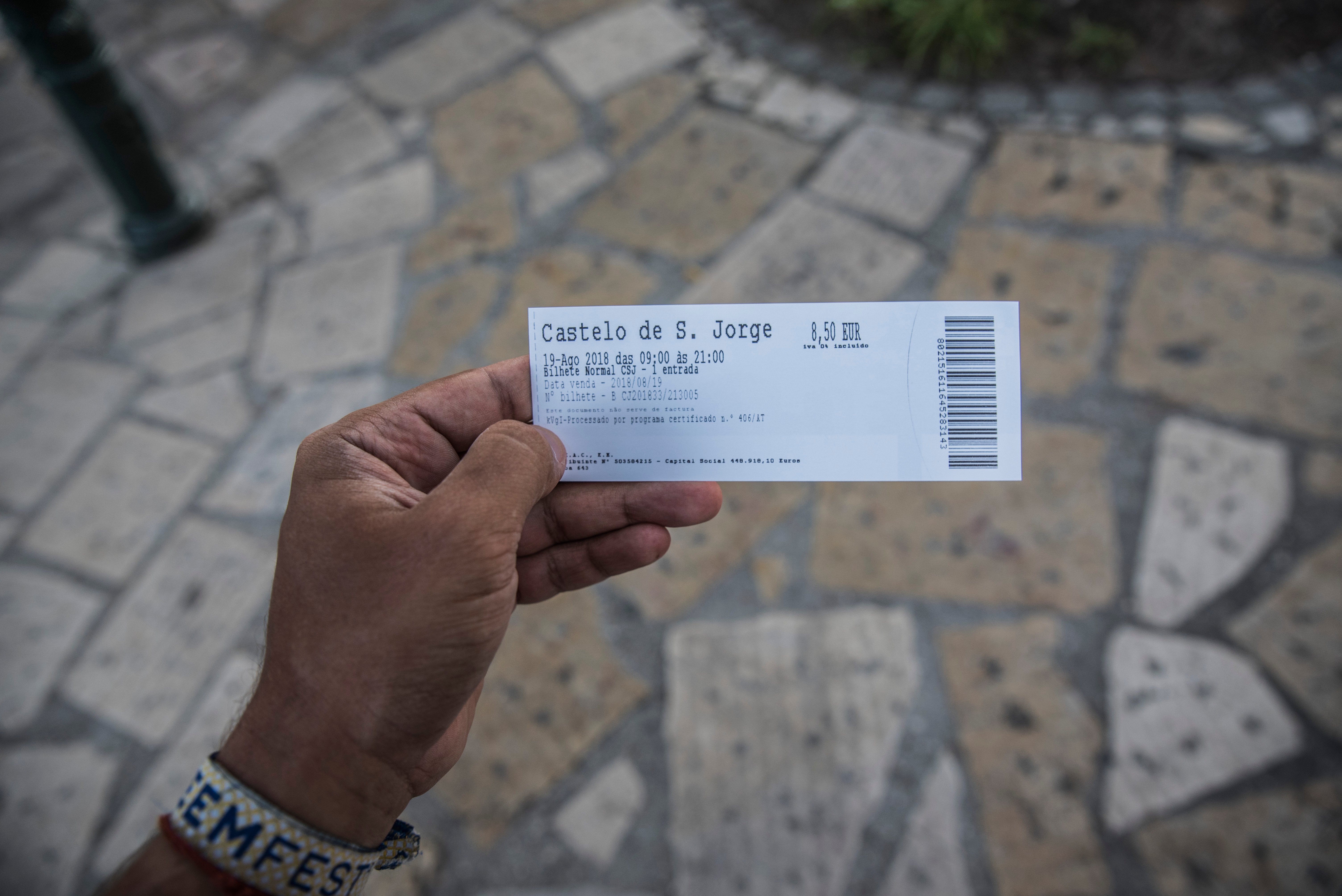 Why you should visit the Castelo de Sao Jorge!
The best time to visit the castle is right before the sunset. From the peak of Lisabon you will have a wonderful view all over the city. The sunset leaves a golden glance on the city and turnes the whole scenery into a breathtaking and unforgetable memory. Not only will you see the famous Ponte 25 de Abril bridge but also the Cristo Rei statue which will remind you of the one in Rio. However it is not only the view that is stunning. The castle itself is worth a look at. The antique looking constructions and statues left a great impression on me. You will see many people having a chat, enjoying the view or drinking a wine there. You will also find many historical information there and also see canons which were used to defend the castle from intruders.
Enjoy the pictures of Castelo de Sao Jorge!