The hanging monasteries of Meteora are really something to see, especially at dawn as the sun catches with cliff-tops and paints them all sorts of vivid colours.
We arrived before the other tourists were even out of bed, and had prime position to watch the sunrise.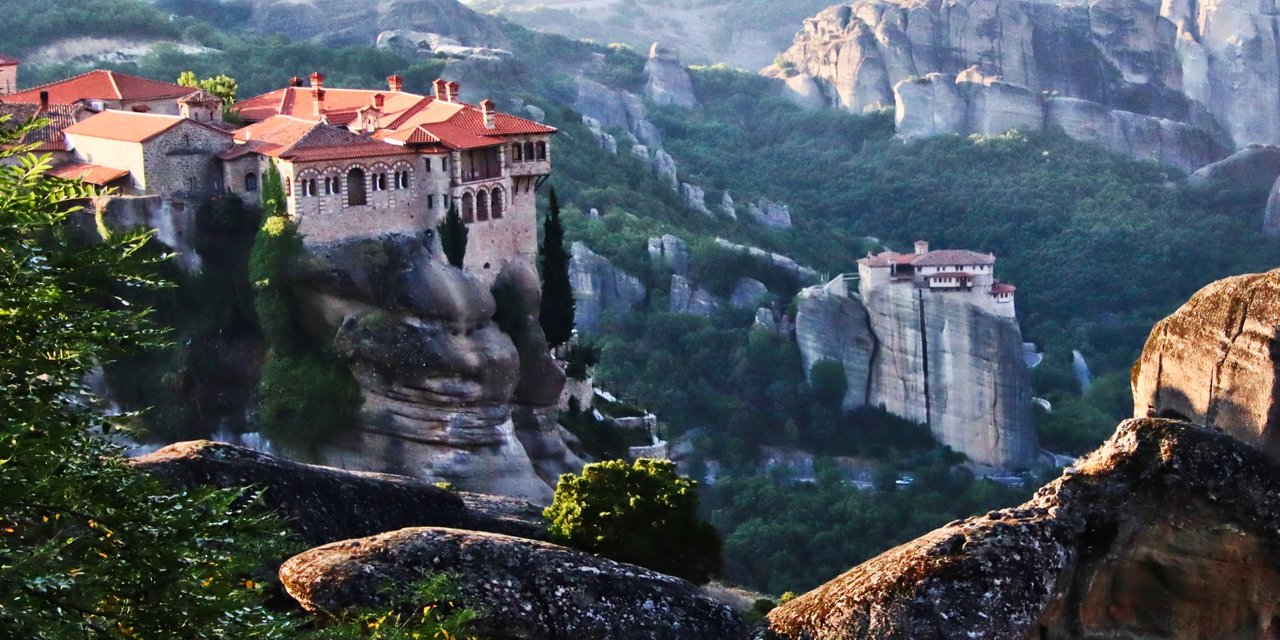 This is something you must go and see if you ever visit Greece. You can even go inside the monasteries and have a look around, once the monks are out of bed and had their breakfast.
Make sure you get there very early, as the tourists arrive in never ending lines of buses once the sun is up.
One good thing about that, is the town below the monasteries is then quite empty, making it easy to find a seat in a cafe for breakfast.