A special place on Crete is Elefonisi Beach. This is a very popular place with tourists and locals. It's a safe beach for kids and there is lots to do.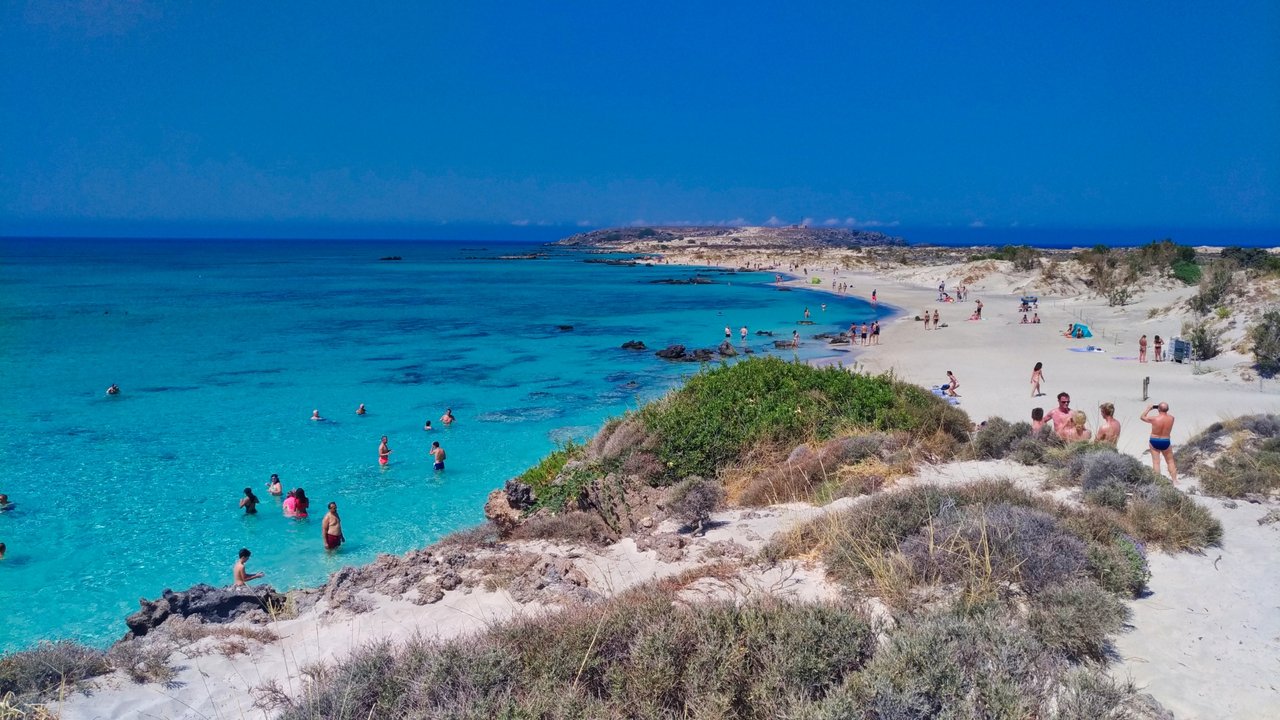 But the main attraction is the pink sand. Or at least it used to be. There is not a lot of pink sand left to see these days. The signs on the beach blame tourists pocketing sand as souvenirs. But that seems a bit dubious to me.
More likely natural erosion and tides has taken the pink sand away.
But still, it was a nice morning spent paddling around.