There are not many places that the unvaccinated to travel to in the world right now but there are a few and one of them just happens to be one of my favorite. The government website claims that nearly 80% of the Costa Rican population has been vaccinated but if you are not you can still travel there with some conditions.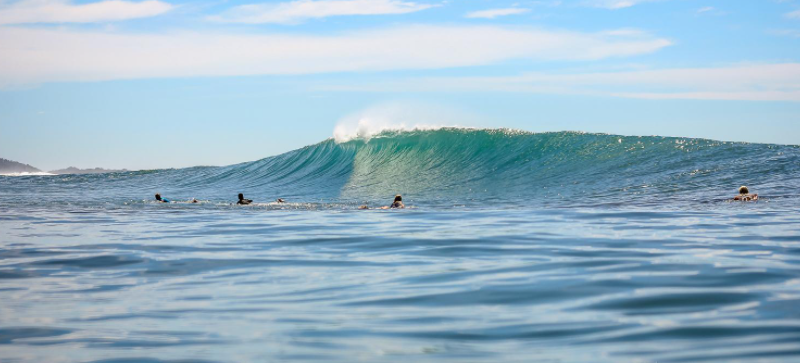 src
One of the main things I enjoy about Costa Rica is the plethora of surfing locations. They have spots for beginners as well as areas with waves that can kill you if you don't know what you are doing. I recommend the former but it is fun to visit the latter in order to see the real pros do their thing.
While this is in no way official, it is my opinion that Costa Rica, and especially the touristy beach areas where all the surf is, is considerably more expensive than neighboring countries but still a lot less expensive than staying somewhere at some USA beach getaway. Flights at the moment are still relatively cheap with flights from most major US airports at around $300. Some flights, if you are willing to play around with the departure dates, are less than $200. Depending on where you are flying from, there is a really good opportunity that these flights will be direct as well, which is always a plus.
The usual doom and gloom stories are out there on the internet and of course, the US State department advises that you do NOT travel to Costa Rica because of Covid. The State Department is a really silly place to take advice from because before Covid was a thing they already advised that people not travel to Costa Rica because of the high crime risk - which is also a bunch of crap.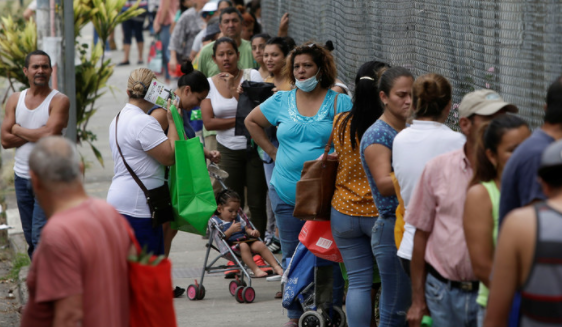 src
My experience with Costa Rica has been one of friendliness and safety. I would say far more friendly and safe than the United States is and it annoys me that the US government judges other countries' safety when honestly, the United States is the most dangerous place that I have ever lived. I've been to dozens of countries that the State Department advises you not go to and I have never been a victim of a crime. Well ok, that isn't true. I was conned once, but that con took so long and was for so little money that I actually admired the perpetrator afterwards.
Now onto the Covid stuff that causes some controversy with people out there so I want to make this disclaimer: I am not offering advice on vaccines or trying to tell anyone how to live their lives. I am not encouraging people to endanger the lives of anyone else nor am I trying to tell people to not wear masks when they are required. Got it?
Ok, now that I got that out of the way Costa Rica can be visited without proof of vaccination or even people who voluntarily admit they are not vaccinated and / or have no intention of getting vaccinated. The rules changed a bit on January 8th in that non vaccinated people were not allowed in commercial areas such as shopping malls, bars, and restaurants but according to friends I have that live there, this is rarely enforced outside of major municipal areas. This could of course change but for now most areas, and especially the smaller ones that I think most people would like to travel to the country for in the first place, do not even check despite the fact that they are technically required to.
Travelers who are not vaccinated are required to have Covid insurance for the duration of their stay. The cost of this is very low, much lower than you might think, and can easily be accomplished online in minutes.
Obviously, if you are vaccinated, travel and getting granted entry into everything is a great deal easier. They have a QR code system in place that will be assigned to you at the airport but again, the actual use of this system varies from place to place.
The official stance of the country and full details can be found in great detail here but basically, non-vaccinated people have relative freedom in Costa Rica.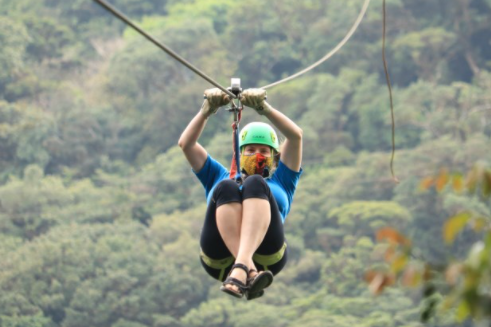 src
Masks are required in most public areas and even in some rather absurd situations also but again, this seems to vary depending on where you are and basically I had a simple rule. If the locals were wearing masks, I wore a mask. I do not believe that masks actually accomplish anything but I think it is a good idea to just go with the flow and not unnecessarily piss people off, no matter where you are in the world.
Like most places, Costa Rica has seen a dramatic downturn in international tourism because of Covid. While I do feel very bad for them because of this it also means that accommodation is much cheaper now than it was 2 years ago. So if you are a cheap-Charlie budget traveler like me, this might be a wonderful time to head that direction. When I was a seriously stingy backpacker 15 years ago, Costa Rica was a little too expensive for me but now it is probably even less expensive than it was back then.