According to various news sources, Mexico has become the world's number 1 travel destination in the past year. The reason for this should be obvious in that they are basically the only country in the world that isn't participating in travel restrictions, no "health pass" or whatever you want to call it, very limited enforcement of mask usage, and it is one of the few places in the world that you don't need to be vaccinated in order to enter.
Recently and reportedly under pressure of the W.H.O. certain parts of Mexico have started to have Covid restrictions of sorts.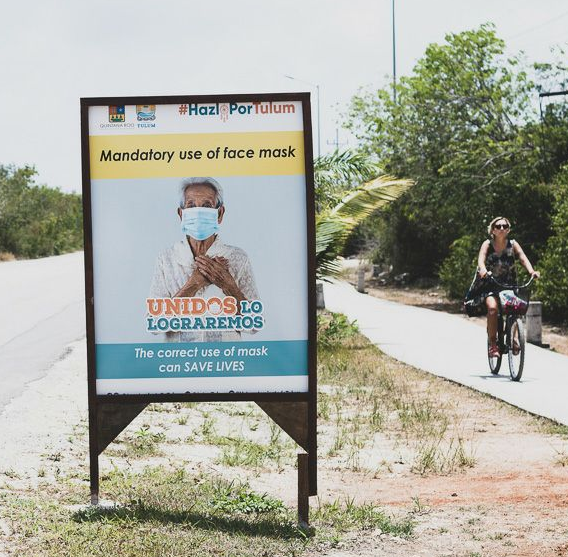 src
I find the above image amusing because right next to the sign about mandatory masks, which is only in English even though the sign is in Mexico, there is a woman riding a bicycle, without a mask on.
The following restrictions have been implemented in addition to mandatory mask wearing.
Bars, nightclubs, discos and cantinas will close
1am night time curfew
Any event over 150 people will require a PCR test
Outdoor events and conferences limited to 70% capacity and indoor limited to 50%
Hotels, restaurants, historical sites and theme parks limited to 60% capacity
Casinos limited to 50% capacity
Now this doesn't really seem that bad considering the state of a lot of other places in the world but there's more to this story than meets the eye. According to one of my friends that lives and works in Playa del Carmen, which is one of the areas that is affected by the above rules, virtually no one is complying with it and he says that it is kind of humorous because the police and various officials aren't actually enforcing it and this says to me that this story was just to placate the W.H.O. into leaving Mexico alone about the fact that they are one of the only nations in the world that has handled the pandemic differently. They have, for the most part, refused to be part of this global club and if the W.H.O. is correct, shouldn't they be suffering badly by now?
I haven't been to Mexico in a couple of months but when I was there it certainly didn't seem like a disease-riddled hell-hole that shot themselves in the foot by not playing by the rules.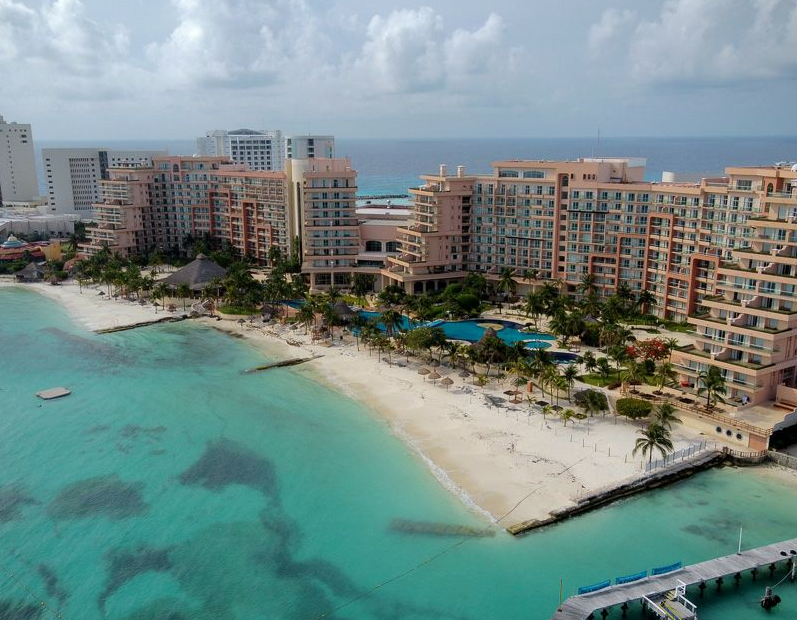 src
While basically the rest of the world has seen their tourism industry as well as many other industries suffer greatly, Mexico has seen an overall increase in tourism and it was quite a lot busier than I recall it being in the past although I did not spend any time in the major tourism areas like Cancun. I'll take my buddy's word for it over what is reported in the corrupt press any day though.
Almost as though it was a response to the W.H.O., Mexico has gone a step further in making their country even more accessible and they have removed the last barrier to entry which was just ceremonial in the first place. Not only do you not have to be vaccinated or have a PCR test to enter, you now no longer even have to fill out a health declaration. It's just a piece of paper anyway and I have always found them to be a completely stupid form that nobody probably ever reads anyway.
So while the news is celebrating the Cancun area having what they call "some sensibility" by having restrictions, the reality is very far from what they are reporting. Mexico is wide open and travel there is easier than ever. There might be a busy place or two where masks are required but that is basically it. When I was there I wore a mask in areas where it was required, but it was pretty amazing to me how few areas that this was actually required and enforced.
Take it as you will. I am not encouraging anyone to do anything unsafe or to violate laws. I'm merely pointing out that Mexico isn't really doing what is reported in the media. It truly is a lovely place so if you are looking for a hassle-free vacation at discounted prices it could be a great place to investigate for an upcoming vacation.