40 Days Ceremony - Mrs Fatu Davies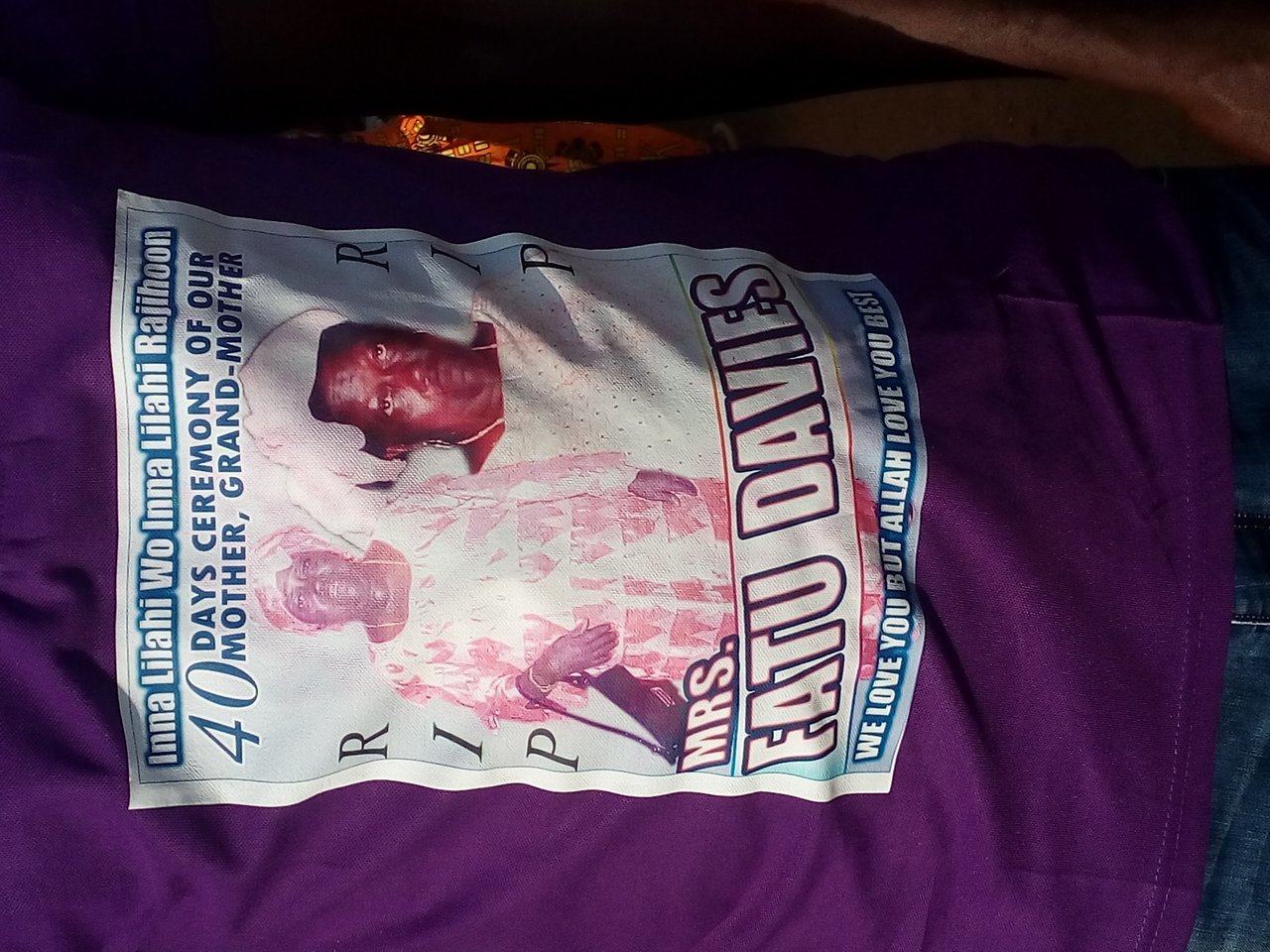 Brother Usman invited me to attend 40th Day ceremony for the remembrance of his Mother.
Interesting Fact: It's a tradition that close family members will wear the same shirt – written on it prayer and picture (Mrs Fatu Davies) of the departed person.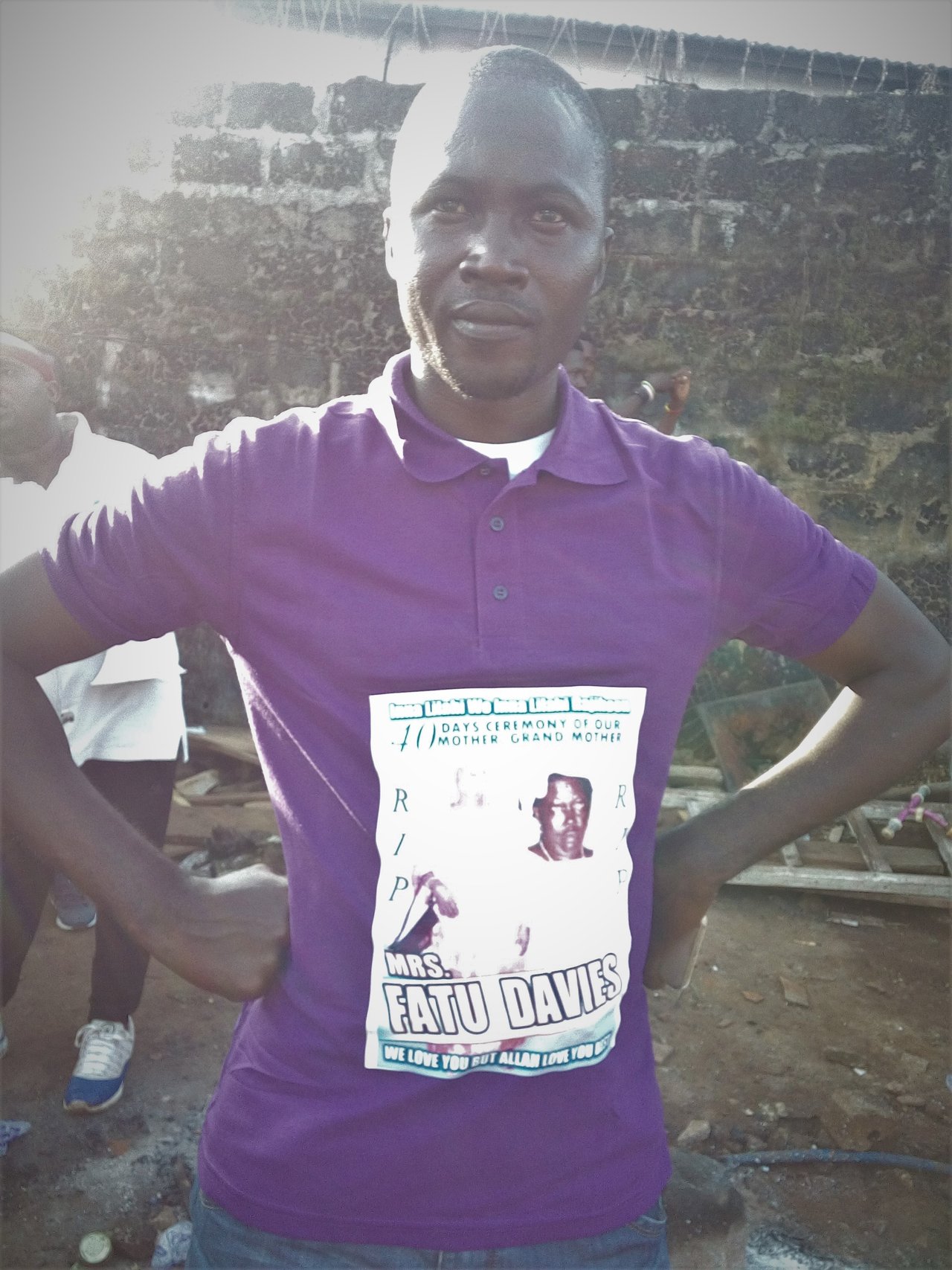 The 40th Day after death is a traditional memorial service, family gathering, ceremonies and rituals in memory of the departed on the 40th day after his/her death.
It's an old tradition for Sunni Muslims to do prayer/"Fatiha" for the departed person; occasionally on 3rd day, 10th day, 20th day, 30th day and lastly 40th day of the mourning.
The family gathers on the 40th Day inviting those who wish to remember the departed, visiting the grave and having a memorial meal at the house.
Watch the Wonderful Video;