Kola Nut – Amazing Info & Health Benefits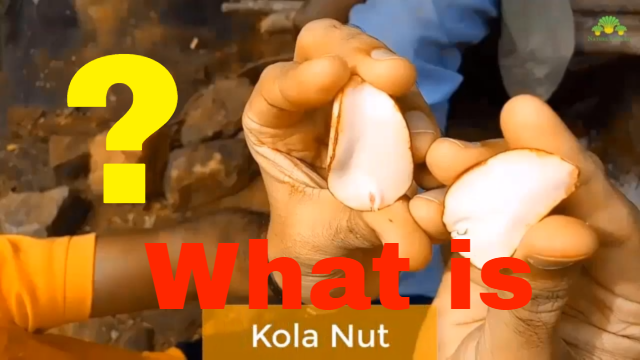 The kola nut is the fruit of Kola, a kind of tree that grows in the African rainforests. The fruit containing caffeine is used as a flavoring agent in beverages and is the origin of the term "cola".
The little - known but that gave Coca Cola its name
Kola nut has always been popular in West Africa - but more than a hundred years ago it spread throughout Europe and the USA. Currently, the Coca-Cola recipe is a well-preserved secret, but it should no longer contain cola nut extract. Did you know? Kola nuts rank 10th among culinary nuts in terms of world production (190,431 tons).
In Nigeria, it is an important cultural symbol for many ethnic groups. It is provided to guests at weddings, funerals, and appointments and is also used in medicine. The kola nut ceremonial break is important for people to feel welcome in the village or at a meeting.
Health Benefits of Kola Nut
Promote loss weight
Boost energy level
Improve your metabolism
Improving Immune system
Helpful to balance your body PH
Another amazing benefit of Kola Nut is; it will help you to heal your wounds (crush it and put it on the wound)
Taste is bitter but has very good benefits for mankind
Caution!
High PB patient should stay away from Kola Nut as its increase in blood pressure
There are other side effects as well, like; Sleeping problem, Shakiness & Nausea
Watch the full video, click here:

Tags:
#Garcinia Kola, #Bitter Kola, #Kola Nut, #kola nut extract, #kola nut tree, #kola nut taste, #kola nut caffeine, #kola nut amazon, #kola nut Africa, #kola nut and diabetes, #a kola nut definition, #the kola nut meaning, #the kola nut plant, #the kola nut market, #kola nut benefit, #kola nut buy, #kola nut butter, #kola nut benefits for skin, #kola nut botanical name, #kola nut cola, #kola nut coke, #kola nut coca cola, #kola nut export, #kola nut for weight loss, #kola nut for hair, #kola nut farming in Nigeria, #african food, #african fruit, #culinary tourism, #exotic fruit, #jared fruit, #madagascar food, #madagascar fruit, #malagasy food, #malagasy fruit, #markets, #rare fruit, #strange fruit, #travel, #weird fruit explorer, #coca, #coca-cola, #khat, #drugs, #documentary, #culture, #chat, #bissy, #bissy tea, #bissy tea benefits, #kola nut, #cola acuminata, #cola nut, #bitter kola, #garcinia kola, #bitter kola benefits, #how to eat kola nut, #jamaica fruit, #stimulant, #natural stimulant, #coffee substitute, #coca leaves, #kola nut from Nigeria, #kola nut health benefits, #kola nut homeopathic remedy, #kola nut herb, #kola nut in coke, #kola nut juice, #natureloverss, #shahzadwarsi,