Introduction
Hi everyone, it's @lizanomadsoul here with the sunday edition of the #traveldigest. Another day of great places and stories around the globe to read about!
All featured posts are visible on the
Editors Choice Map
and upvoted by the
@pinmapple
team. For more travel digests check out
#traveldigest
.
---
Our winners today 🍍
🥇 BEST ALPACA STEAK! 360° Panoramic Peru Rail to MACHU PICCHU & Hot Spring at Aguas Calientes Peru ???????? by @waybeyondpadthai
Machu Picchu is an Incan citadel set high in the Andes Mountains in Cusco, Peru built in the 15th century. It's renowned for the sophisticated dry-stone walls that fuse huge blocks without the use of mortar. For some reason, we chose Peru Rail to get from Ollantaytambo to Aguas Calientes. Then we gotta take a bus from there to Machu Picchu. The Expedition is the most inexpensive service Peru Rail offers. No food, no drink, nothing but the panoramic view. The Vistadome, the second least expensive Peru Rail offers. For about $30 more expensive, we got a small piece of cake and one drink. Lovely ride, we loved it!
This post on Pinmapple - This user on Pinmapple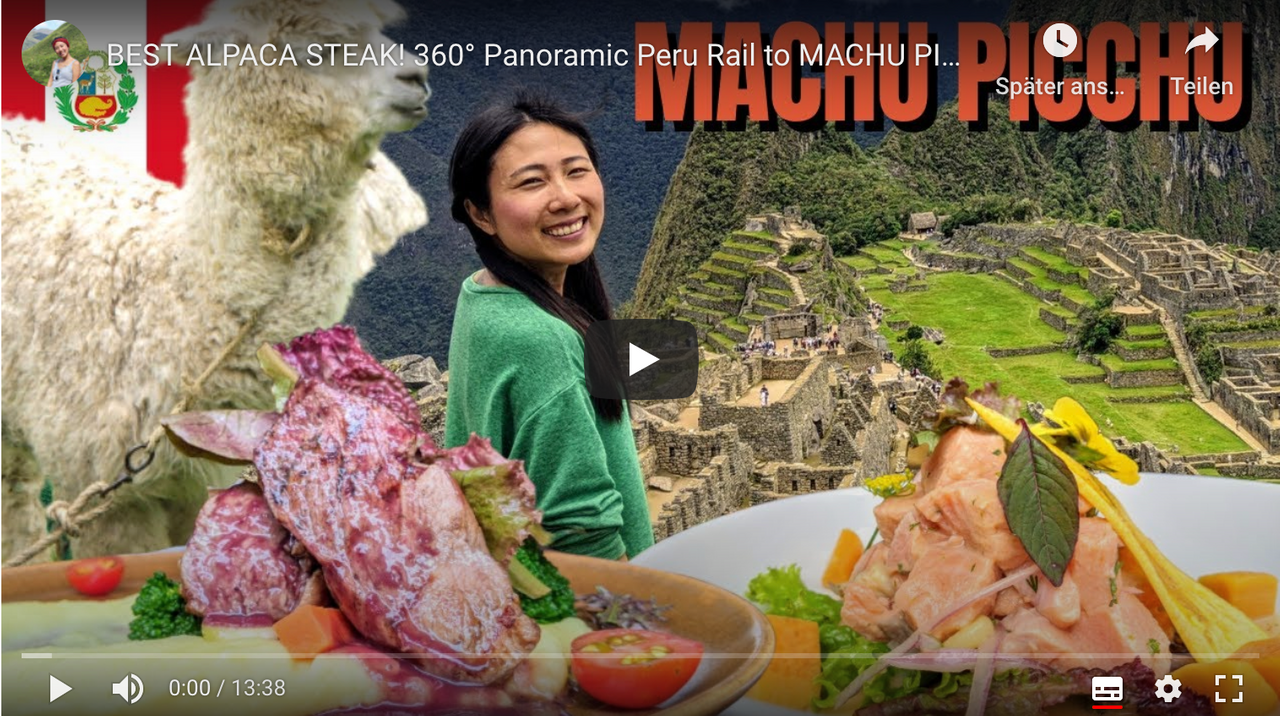 ---
🥈 Trip to Gerês - Miradouro Velho - Pedra Bela | Portugal by @aleister
In yesterday's post, i shared a brief trip to Gerês accompanied with some photographic records of the place in question and at the end of the post i said that today i intended to leave home to take a short walk around Santa Justa sierra, here near home, with my wife and daughter, to get some air and get some exercise, and the need to do so is huge, due to the same circumstances all over the planet.
This post on Pinmapple - This user on Pinmapple
---
🥉 New Zealand Adventure - Queenstown-Part 1 by @tomatom
Queenstown was the first place I visited where the "real new zealand" began to show itself. It's a small town located in a stunning area, right on lake Wakatipu. Perhaps I was lucky when I was there, like many scenic locations it's all about the weather and the only day I had really bad weather was the first morning I woke up, but that soon changed, quiete dramatically may I add. Most of the time however the weather was sunny; and when the weather is good, the vibe is good.
This post on Pinmapple - This user on Pinmapple
---
Honorable Mentions
---
Support pinmapple and Haveyoubeenhere
The more support we get, the more we can give back! Want to help?
Vote for our proposal!
Delegate to Pinmapple!
Follow our curation trail
Upvote the Traveldigest
Did you know we made an awesome mobile application for the travel community?
Join over 200 travelers there!
You can use it to post directly to Hive and Pinmapple!
Want to know more about what we're up to next?
Join our Discord
Follow us on Twitter
Join us on Facebook
Want to learn a bit more about our projects?
Learn more about Pinmapple
Learn more about Haveyoubeenhere