Introduction
Hello everyone @LivingUKTaiwan here with today's edition of the #traveldigest. With the coronavirus still lingering around us, it's probably best that we stay away from the crowds. With that in mind, our Top 3 posts today takes you to the mountains at Cebu in the Philippines and South Carolina in USA, and the wilderness in Utah, also in USA. Enjoy.
All featured posts are visible on the
Editors Choice Map
and upvoted by the
@pinmapple
team. For more travel digests check out
#traveldigest
.
---
Our winners today 🍍
🥇 Definitely Cebu #11: Climbing Mt. Mauyog by @ybanezkim26
As we were nearing the summit, I noticed that the ground seems to be a little shaky and bouncy. More sharp rock protrusions can also be observed so we had to be very careful in our ascent and we had to use all of our four limbs in the process. I think the name of Mt. Mauyog was derived from the Bisaya term "mauyog" which means shaky. I swear the ground was really bouncy at some parts. It might be due to the rock formations that were overladen and held together by tree roots and then covered with moss. Some parts might be hollow, hence the bouncy or shaky feeling.
This post on Pinmapple - This user on Pinmapple
---
🥈 Three Sisters, Two Seasons by @thekittygirl
There are three cute little mountains near where I am currently living. I've always heard them called the "Three Sisters" because they are so close together and similar in size. They're not very big, as they are situated in the piedmont (the foot of the mountains) where the larger mountains give way to smaller mountains and rolling foothills. But, these three are definitely steeper and larger than mere hills and the surrounding countryside.
This post on Pinmapple - This user on Pinmapple
---
🥉 Share My World: Between Big Water and Alstrom Point, Utah by @sjarvie5
Yes! I have been to Utah a lot and have never seen anything like this very southern Utah landscape. Like this dark rock mound, facinating! Or this barren landscape. Here we have some plateaus in the distance. Here is map to give you an idea of where in Utah we were.The body of water that you see at Alstrom Point is Lake Powell.Right across the Arizona border is Page (which is where I spent the first three years of my life).At the bottom of the map is the Grand Cayon National Park.On the upper left side is Zion National Park.
This post on Pinmapple - This user on Pinmapple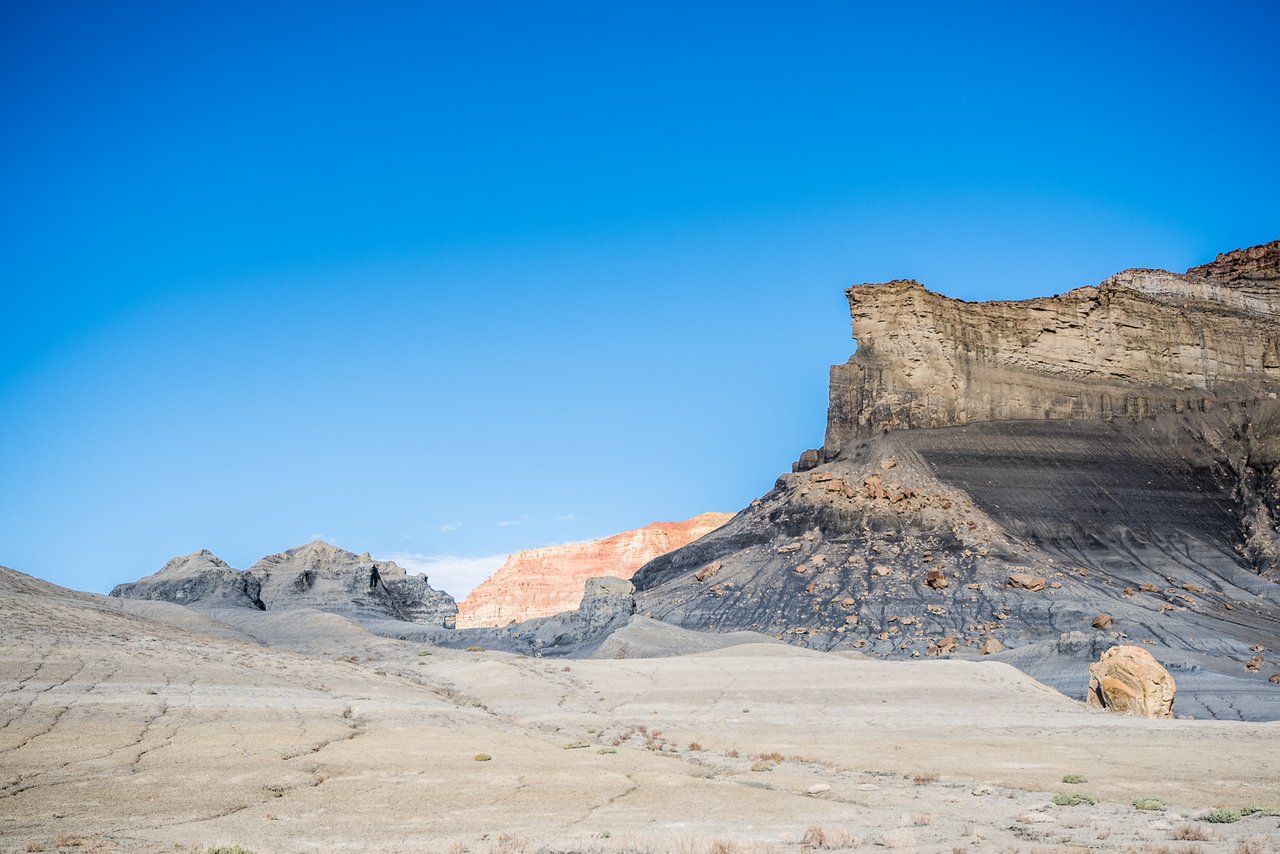 ---
Honorable Mentions
---
Support pinmapple and Haveyoubeenhere
The more support we get, the more we can give back! Want to help?
Vote for our proposal!
Delegate to Pinmapple!
Follow our curation trail
Upvote the Traveldigest
Did you know we made an awesome mobile application for the travel community?
Join over 200 travelers there!
You can use it to post directly to Hive and Pinmapple!
Want to know more about what we're up to next?
Join our Discord
Follow us on Twitter
Join us on Facebook
Want to learn a bit more about our projects?
Learn more about Pinmapple
Learn more about Haveyoubeenhere