The result for the Haveyoubeenhere 2019 Steemitworldmap Travel Contest is out!!! Before we make the announcement, we want to thank every one who entered, and to everyone else that has supported the map.

After a lot of deliberation and pulling our hair out in the past few days, we have the list of winners now. We found our winner and first runner up, and were left with a dilemma on the second runner up as we had three strong entries.
In the end, we decided they were all worthy to win, so we have three joint second runner ups. In addition, our original plan was to award 3 honourable mentions, but since we received so many great entries, we've increased that to 10!! We've also increased the prize pool from 150 Steem to 200 Steem! How awesome is that!!
So without further ado, let me announce the winners......
---
We loved how @gabrielatravels shared so many gems in Romania with us. From hidden beauty spots in the mountains, lakes and volcanoes, and an oasis in the busy capital. For every selection, she told us why they deserved to be included and why that particular journey was special to her. I think we've learnt a lot more about this gal from her post. She is truly the best ambassador to showcase everyone what Romania has to offer the world and a worthy winner of the contest. Congratulations, you have won our first prize of 70 Steem and an upvote from @Steemitworldmap and @blocktrades.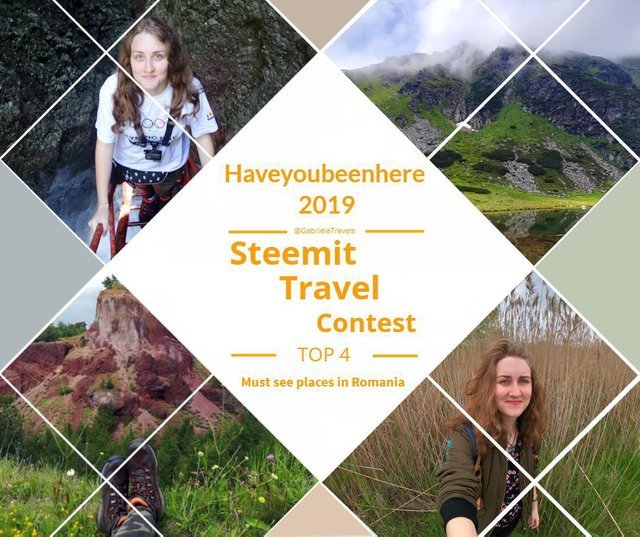 ---
The first runner up of the Haveyoubeenhere 2019 Steemitworldmap Travel Contest is @delishtreats with my best memories
@delishtreats 4 posts are from 4 countries that are very dear to her. Slovakia, her home country, Czech where she first met her husband, Netherlands, where her husband is from, and Switzerland her current home. It is no wonder she writes with her heart for these posts. Congratulations!! The 40 Steem prize will be on its way, as will the upvotes when you post you next quality travel post.

---
The three joint second runner up of the Haveyoubeenhere 2019 Steemitworldmap Travel Contest are ...


@dandays with Rekindling An Old Flame




@roleerob with "Road to Recovery" Trip of a Lifetime!



And @sjarvie5 with places that suprise and comfort you?




A big congratulations to all three of you! Each winner will win 20 Steem and an upvote to your next quality travel post.
---
And finally, the 10 honourable mention winners will each win 3 Steem and an upvote to your entry post or your next quality travel post if that's past payout already. The HM winners are.....
---
Once again, congratulations to all the winners and thank you to all those who entered. We will be hosting more contests in future so don't forget to pin your travel posts to the Steemitworldmap.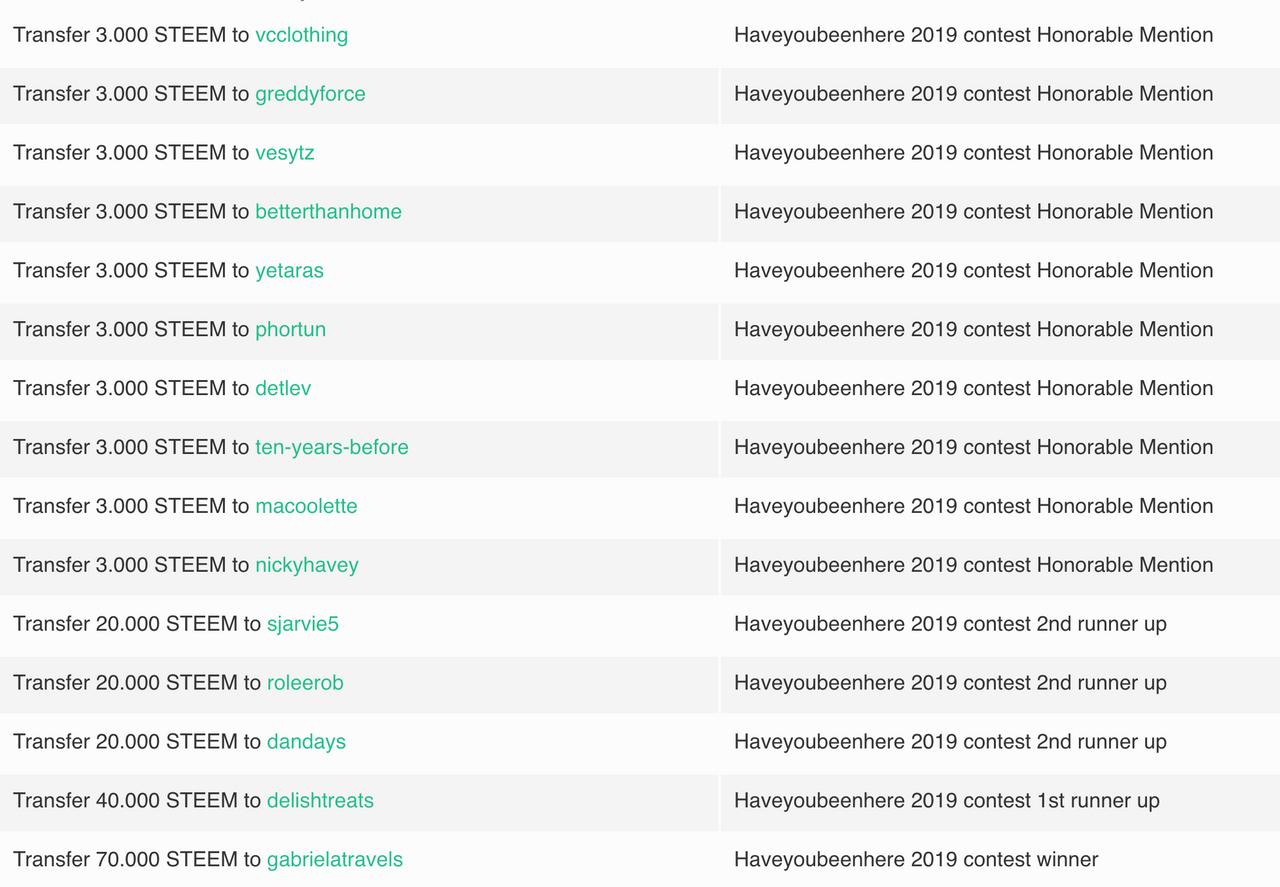 ---
Support Steemitworldmap and Haveyoubeenhere
The more support we get, the more we can give back!

Vote for the Daily Traveldigest
Follow our curation trail
Delegate Steempower
Vote our Steem proposal
Support us on Fundition
Download the Haveyoubeenhere travel app
Join our Discord
Learn more about Steemitworldmap
Learn more about Haveyoubeenhere