Everyone who knows us a little knows that we´ve spent quite some time in Australia in the past years. Every time we come here, since the very first time, we buy a car. We do this simply because it´s too easy here in Australia and cars are cheap.
Now here is the fun fact...
...we never ever owned a car in Germany but we´ve already owned 7 cars here in Australia. I tell you a bit more about that.
Jeder, der uns ein wenig kennt, weiß, dass wir in den letzten Jahren einige Zeit in Australien verbracht haben. Jedes Mal, wenn wir hierher kommen, kaufen wir seit dem ersten Mal ein Auto. Wir machen das aus dem Grund, weil es hier in Australien so einfach ist und Autos billig sind.
Jetzt kommt die lustige Tatsache ...
... wir haben noch nie ein Auto in Deutschland besessen, aber wir haben bereits 7 Autos hier in Australien besessen. Ich erzähle euch ein bisschen mehr darüber.
---
1998 Ford Econovan
On our first 3 month trip to australia our intention was to travel the east coast with the Greyhound Bus. In fact we only used this bus for one ride from Sydney to Port Macquarie and knew that this is not working for us.
We had no clue about cars, especially used cars in another country where you´ve to drive on the other side of the road. We simply bought the first car we inspected and until today we do not regret it since we had a awesome time in it.
This car, despite it´s age, lack of power and no power steering brought us everywhere. This little van never broke down or made any trouble. Probably still touring Australia 😂
Bei unserer ersten dreimonatigen Reise nach Australien wollten wir mit dem Greyhound Bus die Ostküste bereisen. Tatsächlich nutzten wir diesen Bus nur für eine Fahrt von Sydney nach Port Macquarie und wussten, dass dies bei uns nicht funktioniert.
Wir hatten keine Ahnung von Autos, besonders von Gebrauchtwagen in einem anderen Land, in dem Sie auf der anderen Straßenseite fahren müssen. Wir haben einfach das erste Auto gekauft, das wir inspiziert haben und bis heute bereuen wir es nicht, da wir eine großartige Zeit darin hatten.
Dieses Auto brachte uns trotz seines Alters, mangelnder Kraft und fehlender Servolenkung überall hin. Dieser kleine Van ist nie kaputt gegangen oder hat Ärger gemacht. Wahrscheinlich tourt er heute noch durch Australien.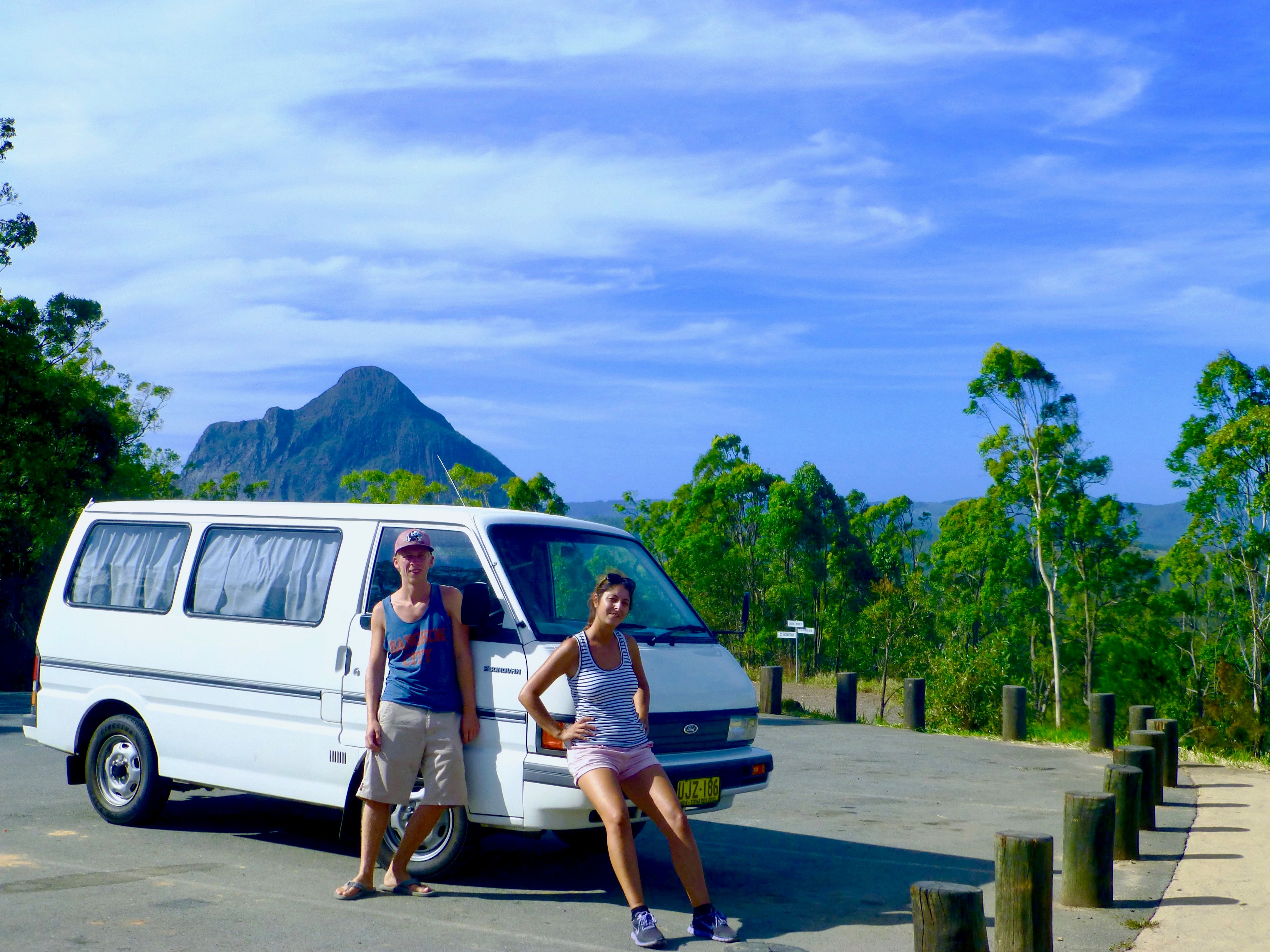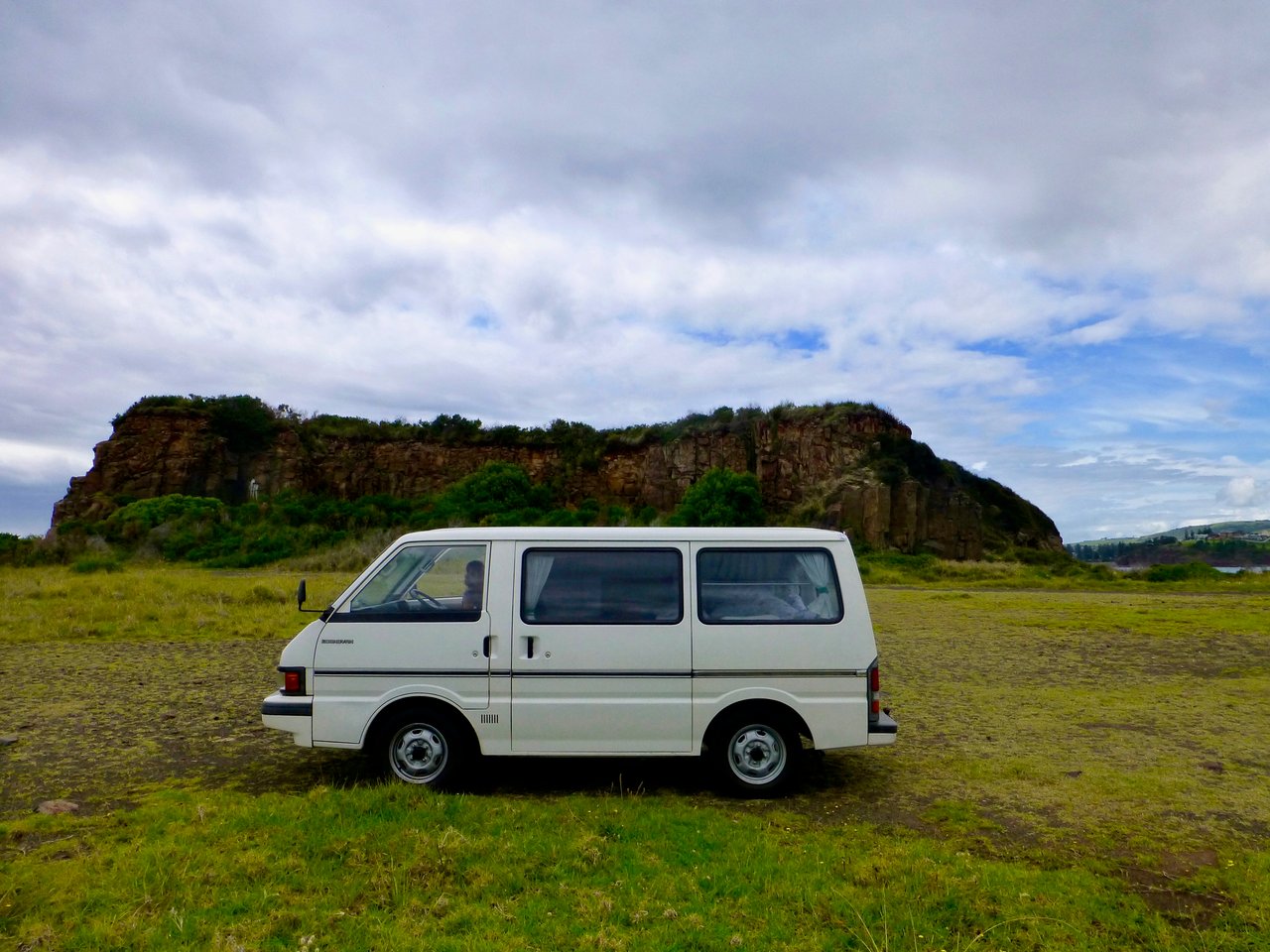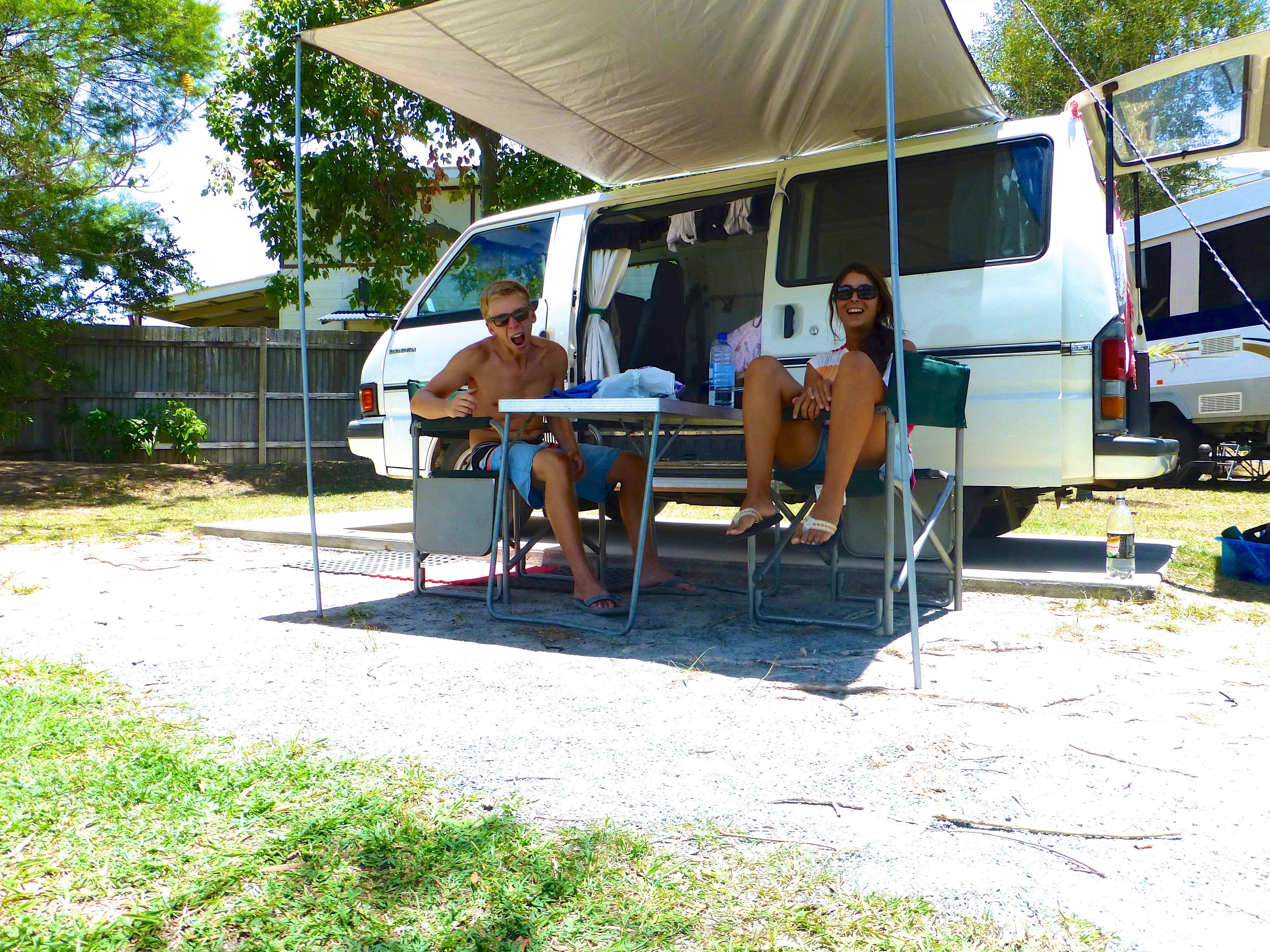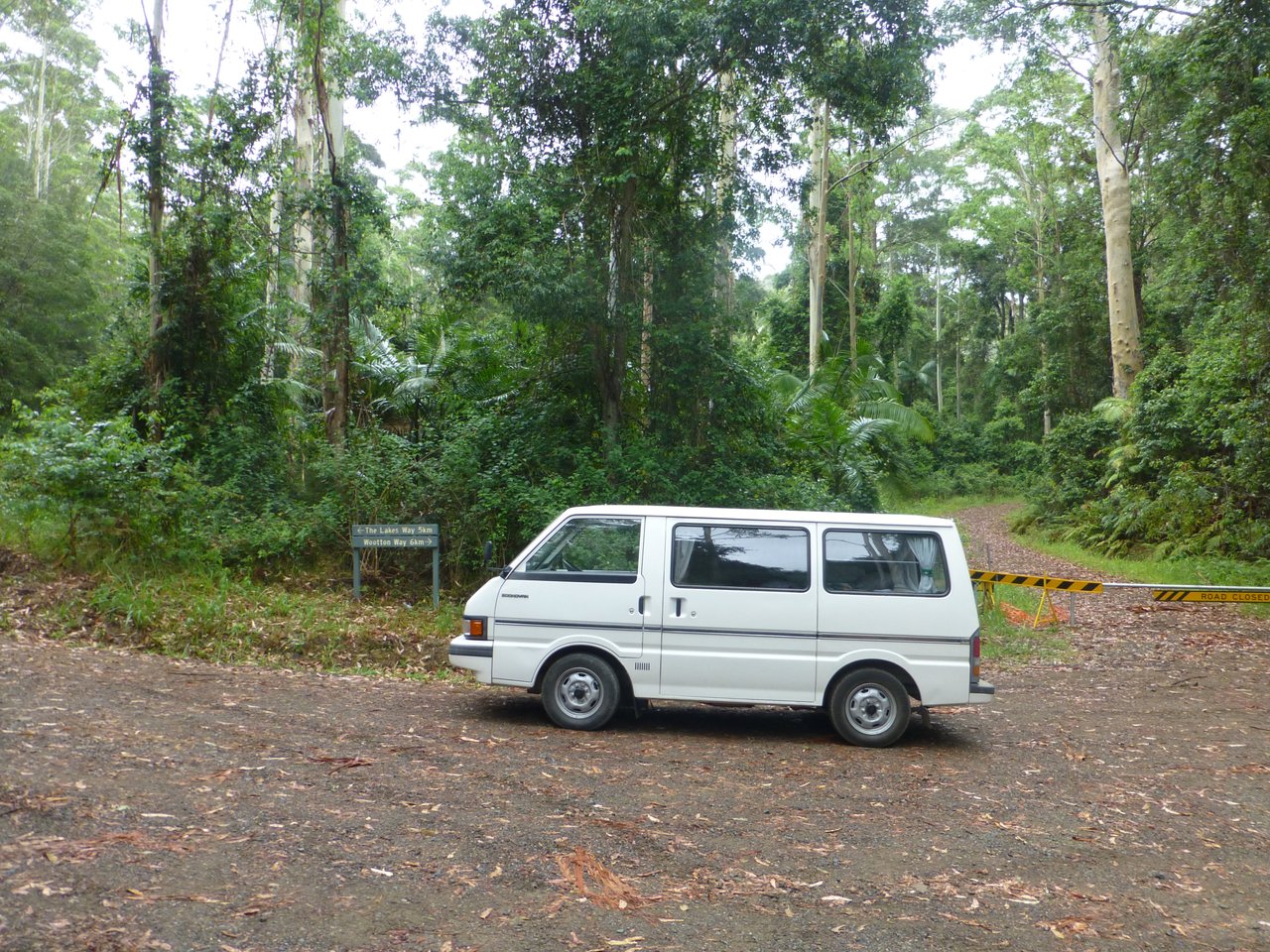 ---
2001 Mitsubishi Express
This Van we bought on our second trip to Australia which was until today our longest trip ever. We lived in this van for about 15 month and drove it around 36.000km. We purchased it in Perth, converted it to a campervan, drove all the way to Melbourne, crossed the Nullarbor Desert in it, toured over whole Tasmania and up to the Daintree Rainforest in far north Queensland.
During these 15 month this van suffered hard...very hard. I´ve absolutely no clue how much money we´ve spent on repairs, but it was a lot. BUT, it has never let us down and was always starting first time. I don´t know if there is a pole left in Australia we haven´t hit with it 😂
There is so much stories about this car that I´m actually thinking to make a separate post about it.
Diesen Van haben wir auf unserer zweiten Reise nach Australien gekauft, die bis heute unsere längste Reise aller Zeiten war. Wir haben ungefähr 15 Monate in diesem Van gelebt und sind ca. 36.000 km damit gefahren. Wir kauften ihn in Perth, bauten ihn zu einem Campervan um, fuhren bis nach Melbourne, durchquerten die Nullarbor-Wüste, bereisten ganz Tasmanien und fuhren hoch bis in den Daintree Rainforest im hohen Norden von Queensland.
Während dieser 15 Monate litt dieser Van schwer ... sehr schwer. Ich habe absolut keine Ahnung, wie viel Geld wir für Reparaturen ausgegeben haben, aber es war viel. ABER, er hat uns nie im Stich gelassen und ist immer beim ersten Mal angesprungen. Ich weiß nicht, ob es in Australien noch einen Pfosten gibt, den wir nicht damit getroffen haben 😂
Es gibt so viele Geschichten über dieses Auto, dass ich mir überlege, einen eigenen Beitrag darüber zu verfassen.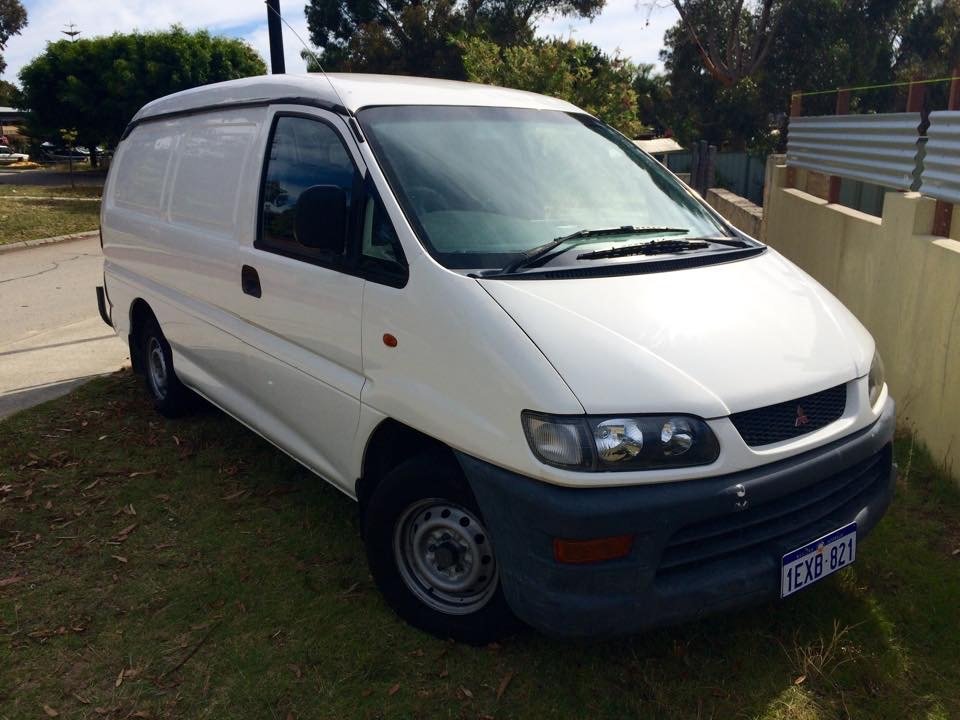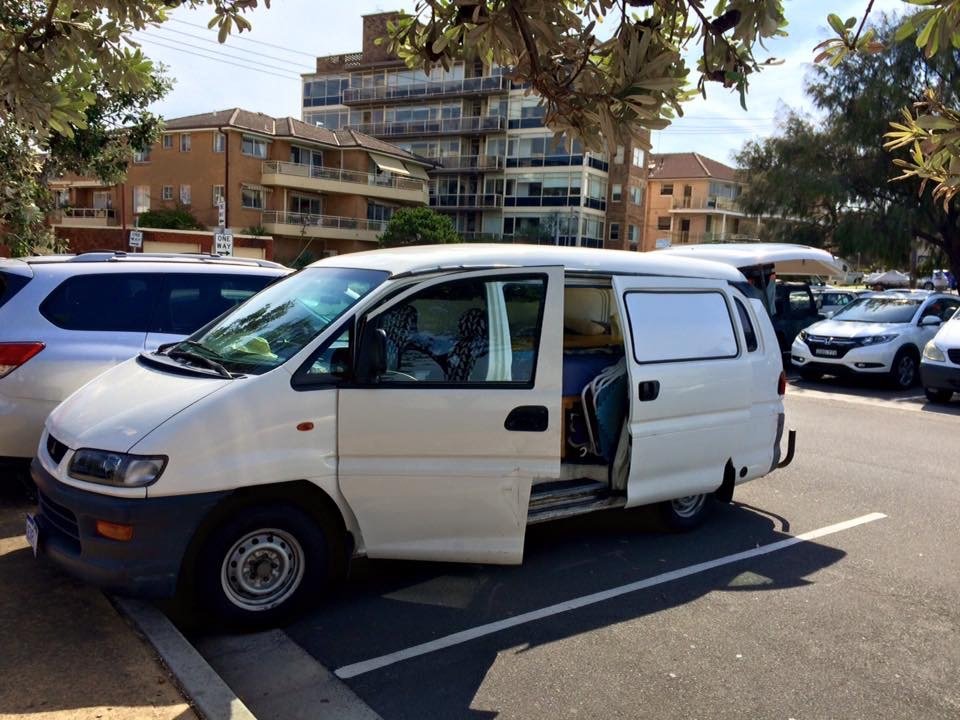 | | |
| --- | --- |
| | |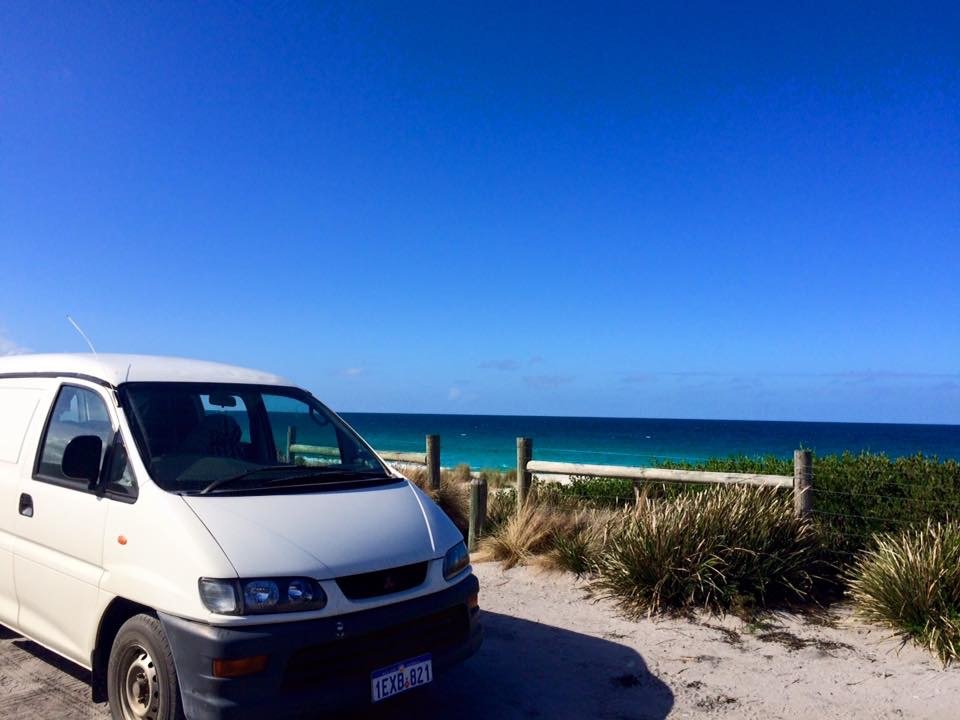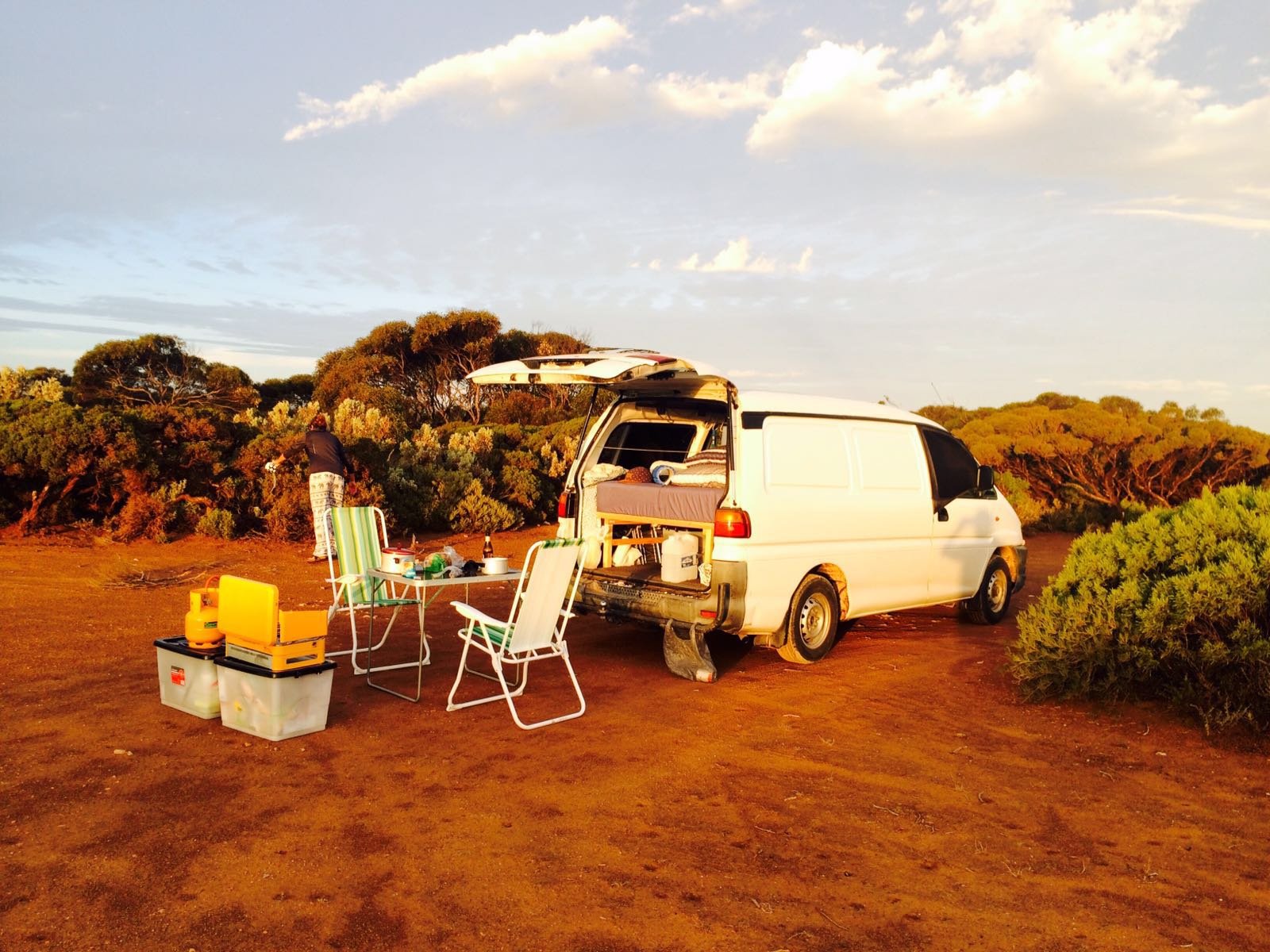 ---
Mitsubishi Magna
Not really much to say about this one. Broke down after around 2.000km. But hey, what do you expect from a car with more than 300.000km on the clock, automatic transmission and a price of 1.600 australian dollar.
Lesson learned
Dazu gibt es nicht viel zu sagen. Panne nach ca. 2.000km. Aber hey, was kann man erwarten von einem Auto mit mehr als 300.000 km auf der Uhr, Automatikgetriebe und einem Preis von 1.600 australischen Dollar.
Lektion gelernt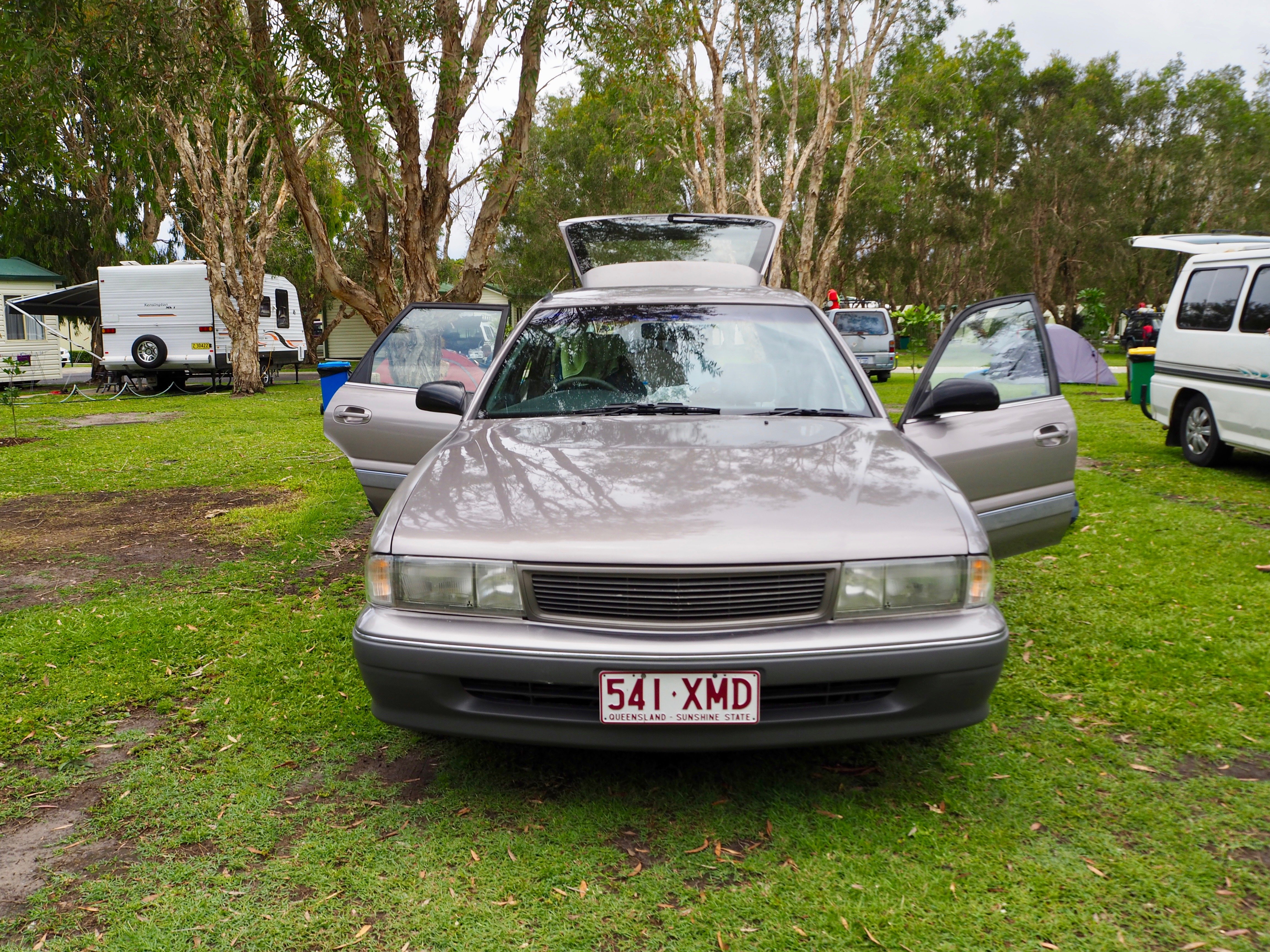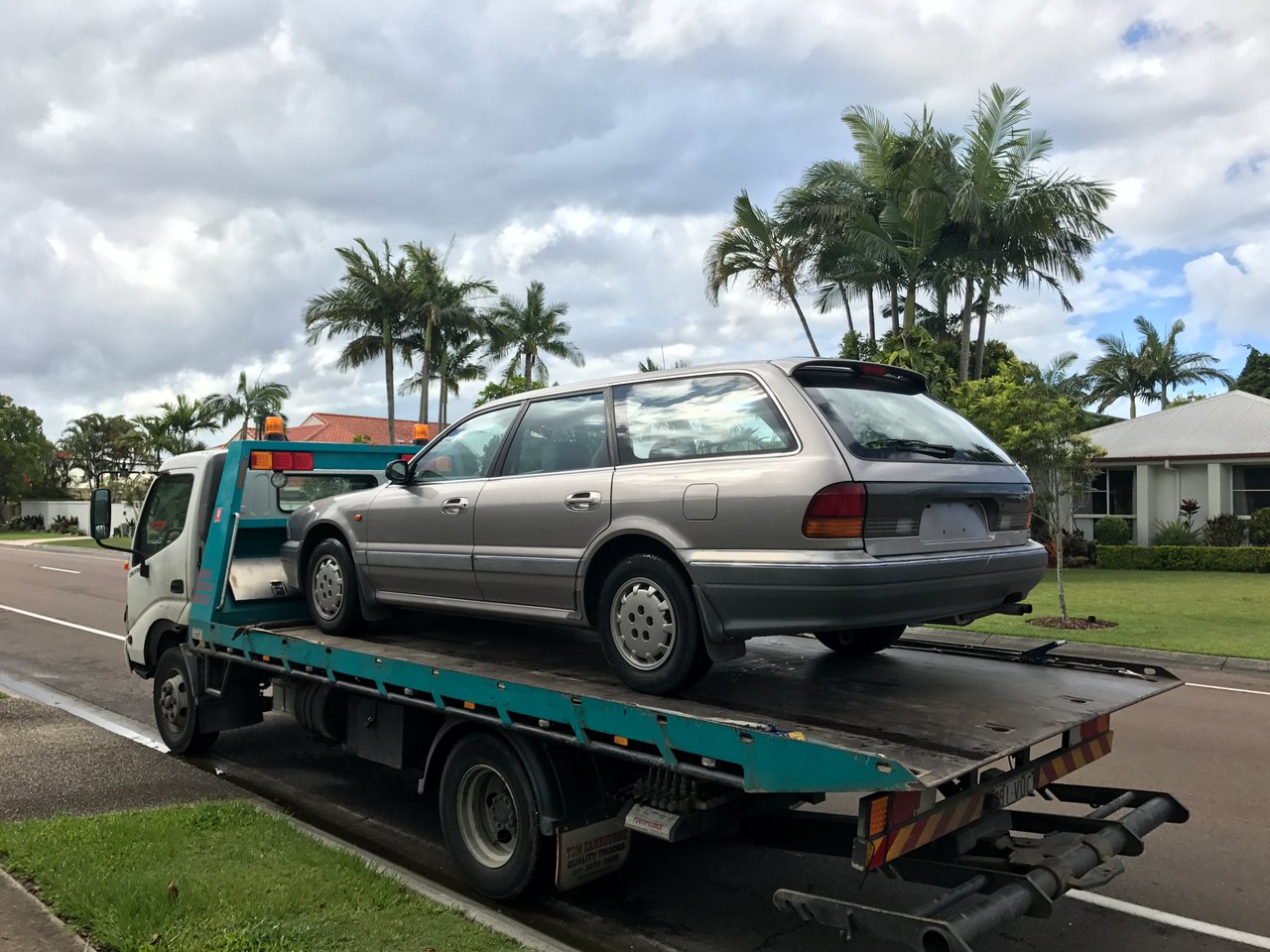 ---
1998 Nissan Pulsar
After the Magna was gone, we were in need of a new car for the rest of our stay. Again, we´ve only spend around 1.800 Dollar, but this time for a very reliable Nissan Pulsar. This cars and their engines are known for their reliability, they run forever.
We never had trouble with it and could easily sell it at the end. The only downside was, that if it was fully packed with all our stuff I couldn´t look out of any window anymore.
Nachdem die Magna weg war, brauchten wir für den Rest unseres Aufenthalts ein neues Auto. Auch hier haben wir nur rund 1.800 Dollar ausgegeben, diesmal aber für einen sehr zuverlässigen Nissan Pulsar. Diese Autos und ihre Motoren sind bekannt für ihre Zuverlässigkeit, sie laufen für immer.
Wir hatten nie Probleme damit und konnten es am Ende leicht verkaufen. Der einzige Nachteil war, dass ich nicht mehr aus den Fenster schauen konnte, wenn es voll bepackt war.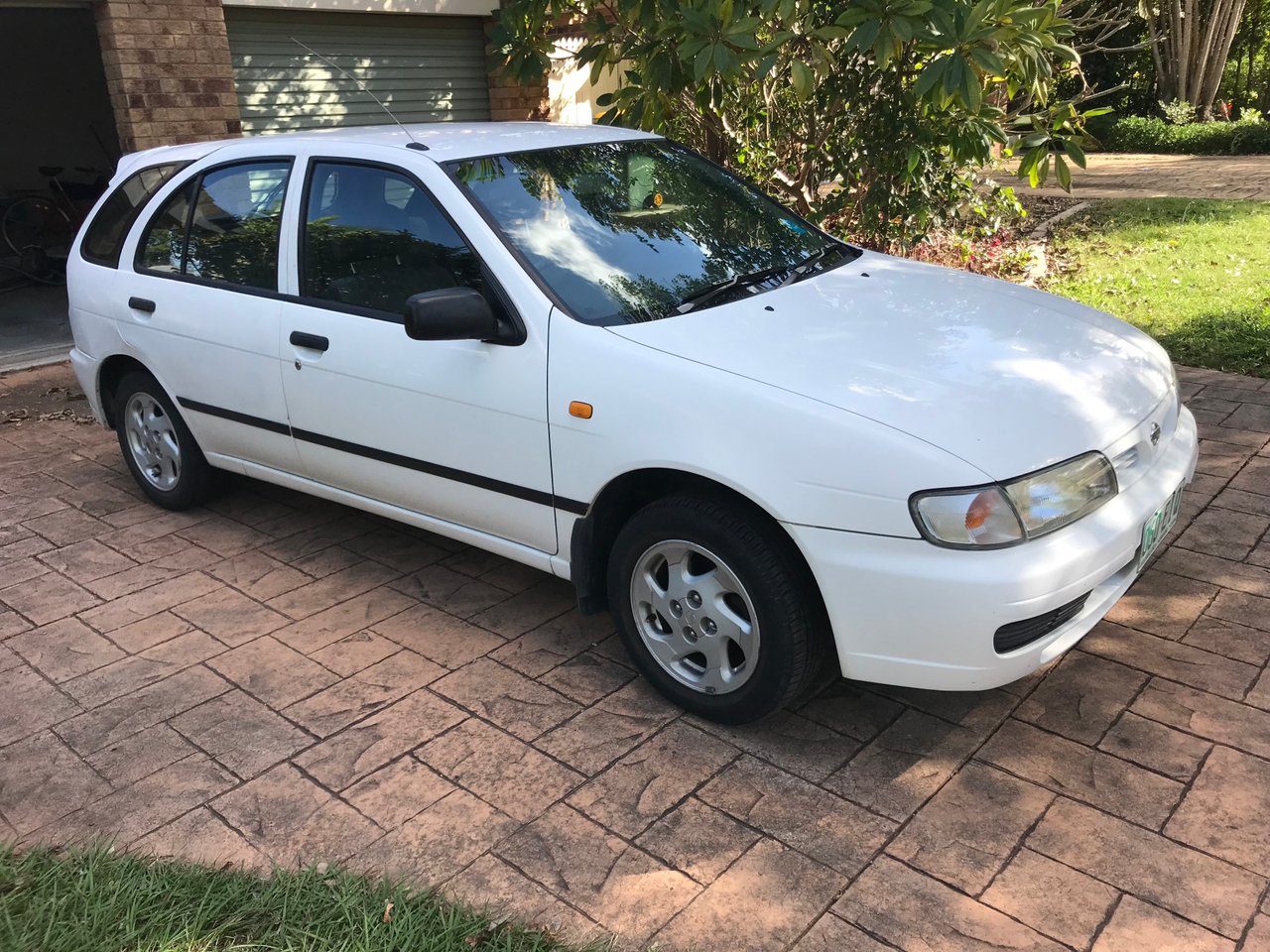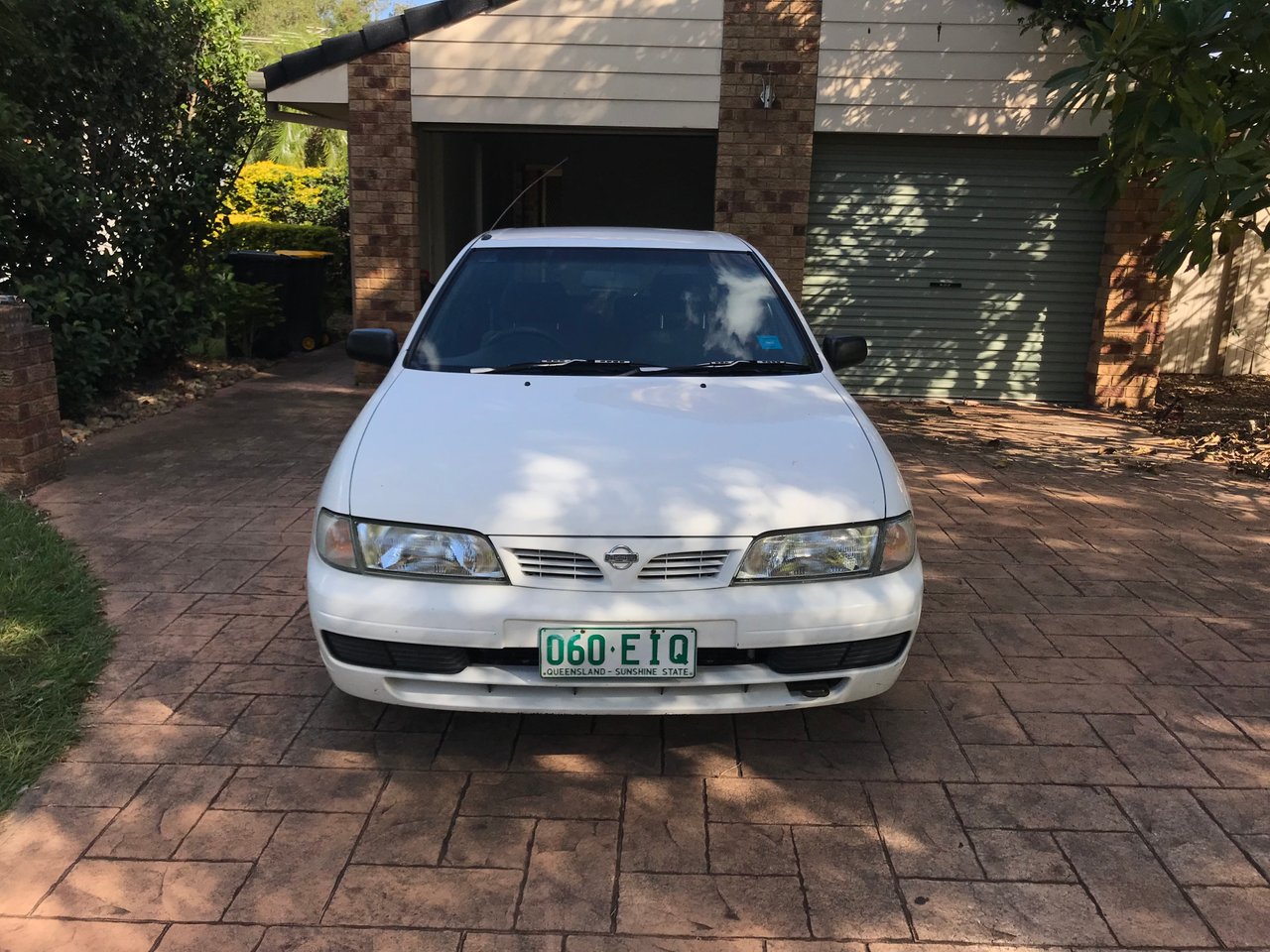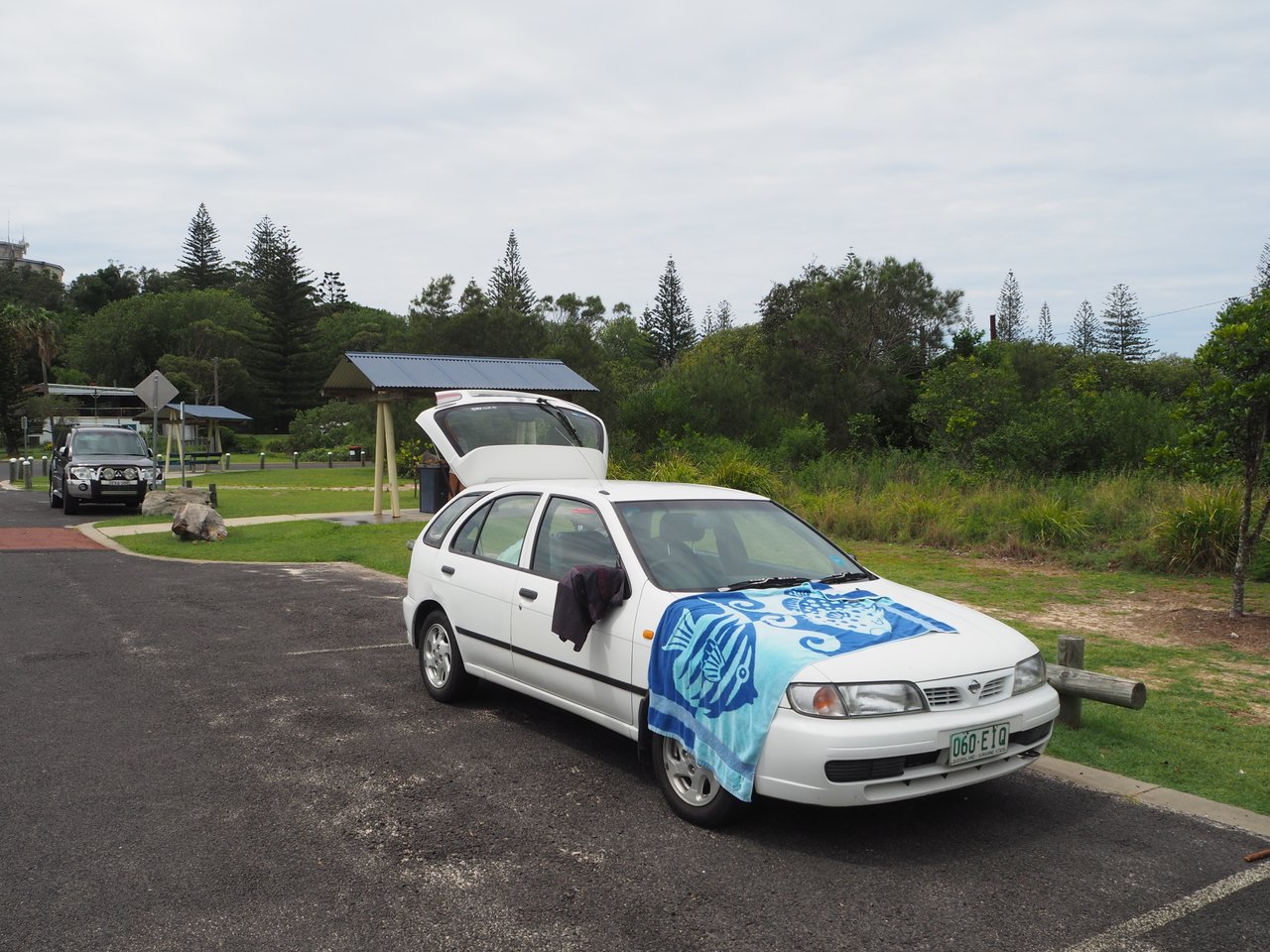 ---
Ford Econovan
After owning two cars in a row, we thought it´s time for a van again. We bought this nice looking van from an old men who appeared to be very nice. In fact he is a scammer and we were getting rid of this van as fast as we could.
Again, this story deserves a separate post.
Nachdem wir zwei Autos hintereinander besessen hatten, dachten wir, es ist wieder Zeit für einen Van. Wir haben diesen gut aussehenden Lieferwagen von einem alten Mann gekauft, der sehr nett zu sein schien. Tatsächlich ist er ein Betrüger und wir haben diesen Van so schnell wir konnten wieder verkauft.
Auch diese Geschichte verdient einen eigenen Beitrag.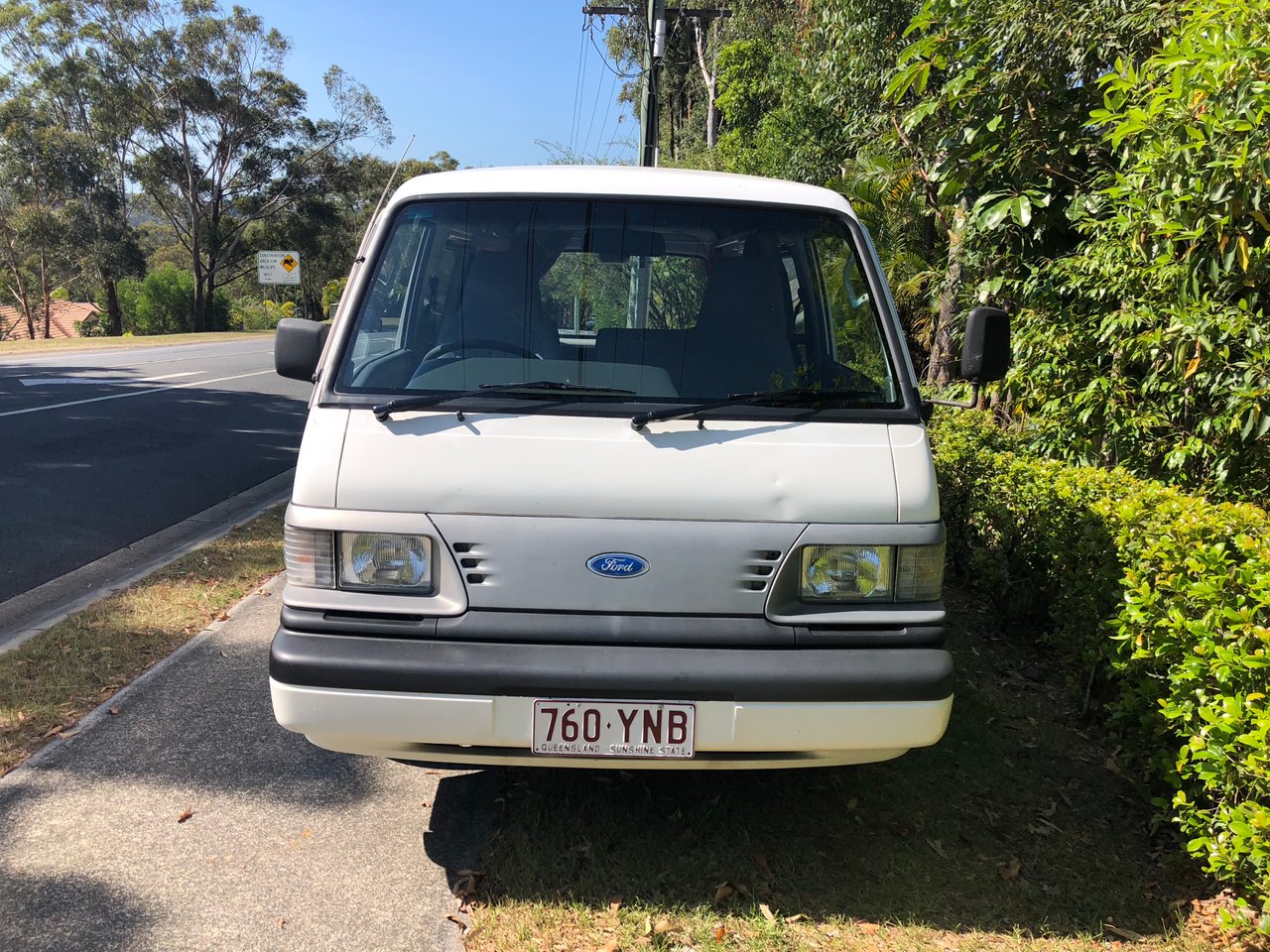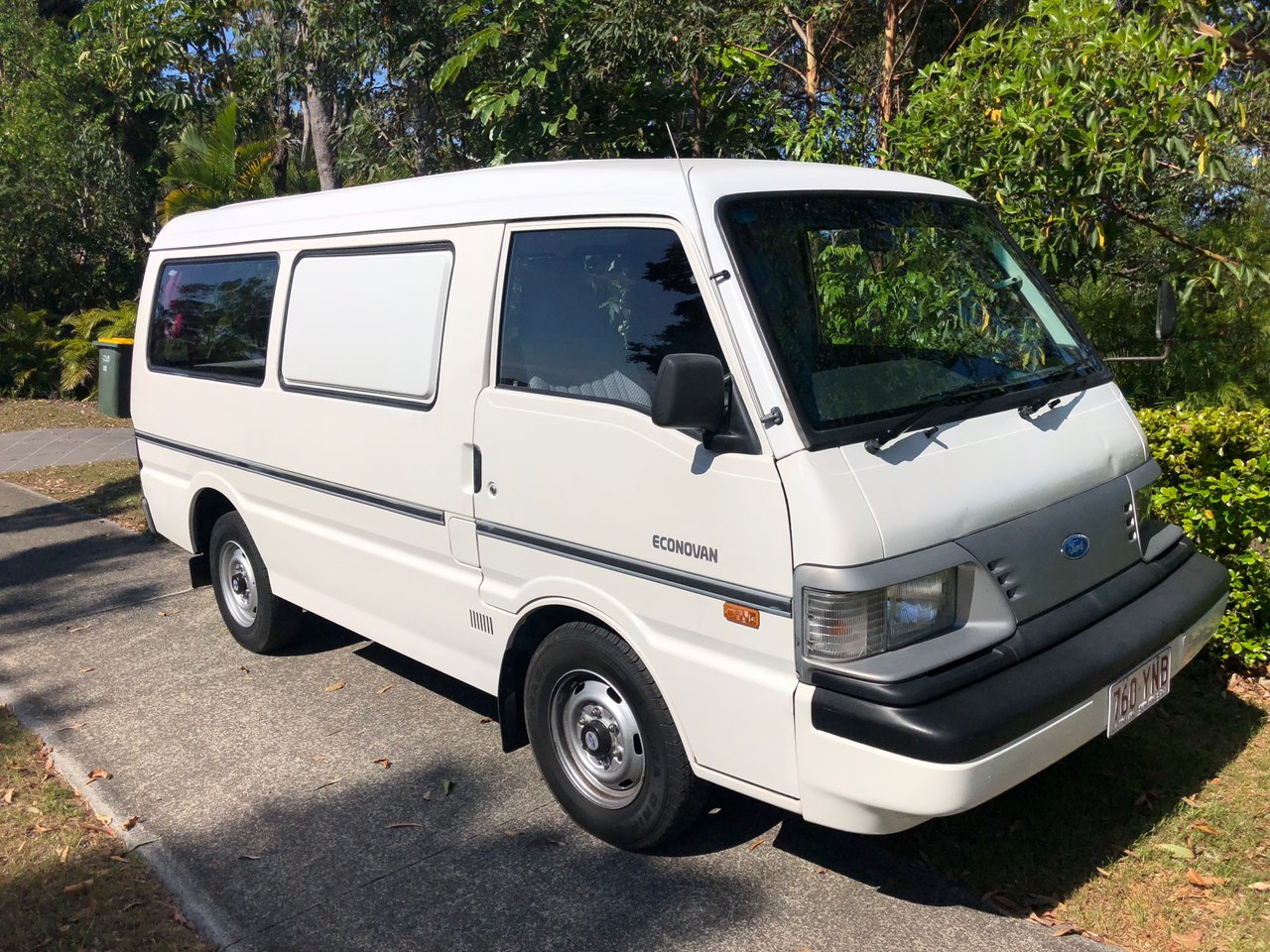 ---
Toyota Camry Wagon
I think the Toyota Camry is the car every australian citizen owns at least once in his live. Especially the wagon is still very much in demand. I was told that this was the ultimate surfers car in former years, before everyone owned a van.
Never had problems with this car and it was so easy to sell it at the end. A guy came from 900km further north to buy this car because they only have 4x4 cars up there.
Ich denke, der Toyota Camry ist das Auto, das jeder australische Staatsbürger mindestens einmal in seinem Leben besitzt. Besonders der Wagen ist nach wie vor sehr gefragt. Mir wurde gesagt, dass dies in früheren Jahren das ultimative Auto für Surfer war, bevor jeder einen Van besaß.
Wir hatten nie Probleme mit diesem Auto und es war so einfach es am Ende zu verkaufen. Ein Typ kam von 900 km weiter nördlich um dieses Auto zu kaufen, weil es dort oben nur 4x4 Autos zu kaufen gibt.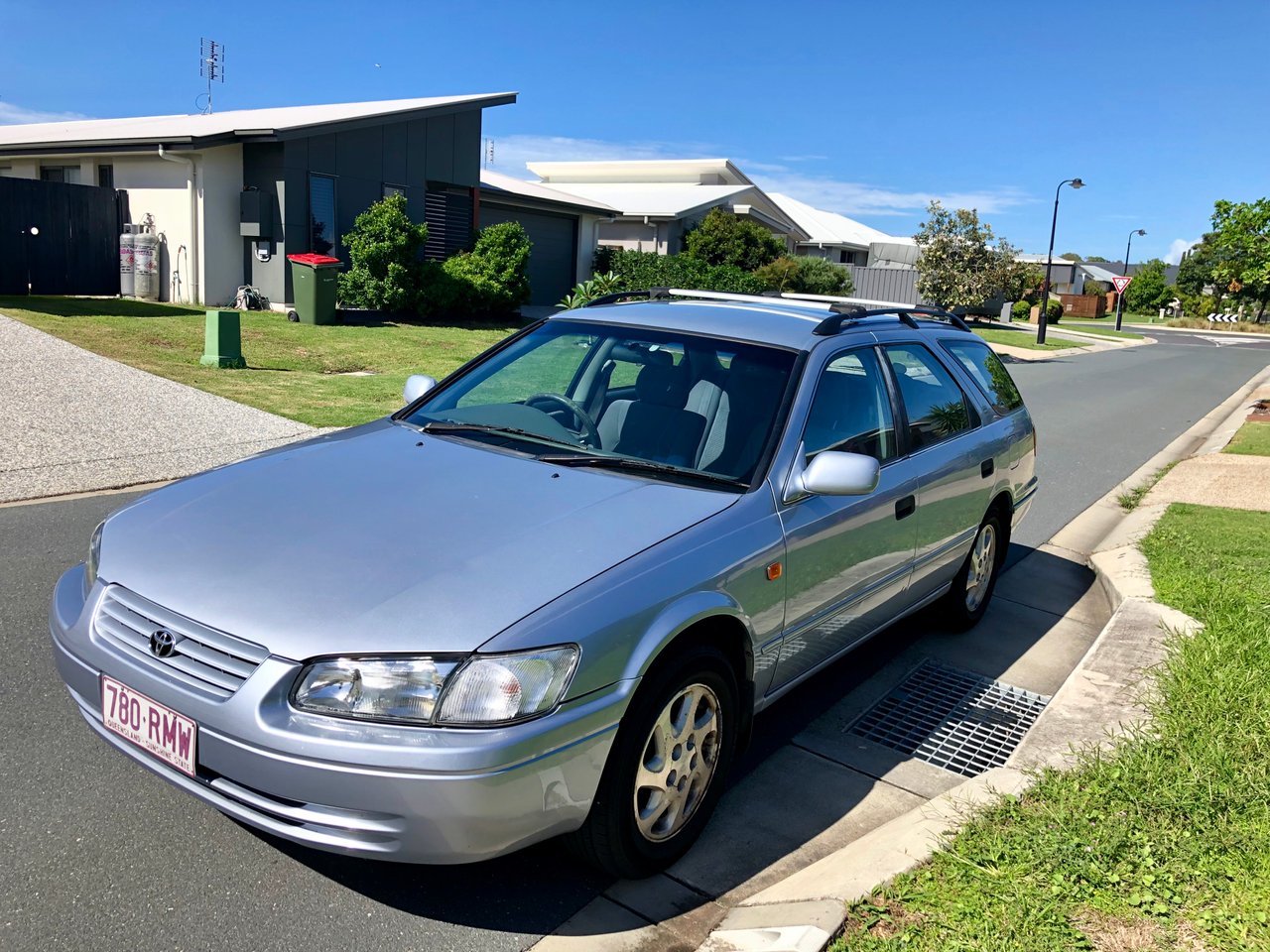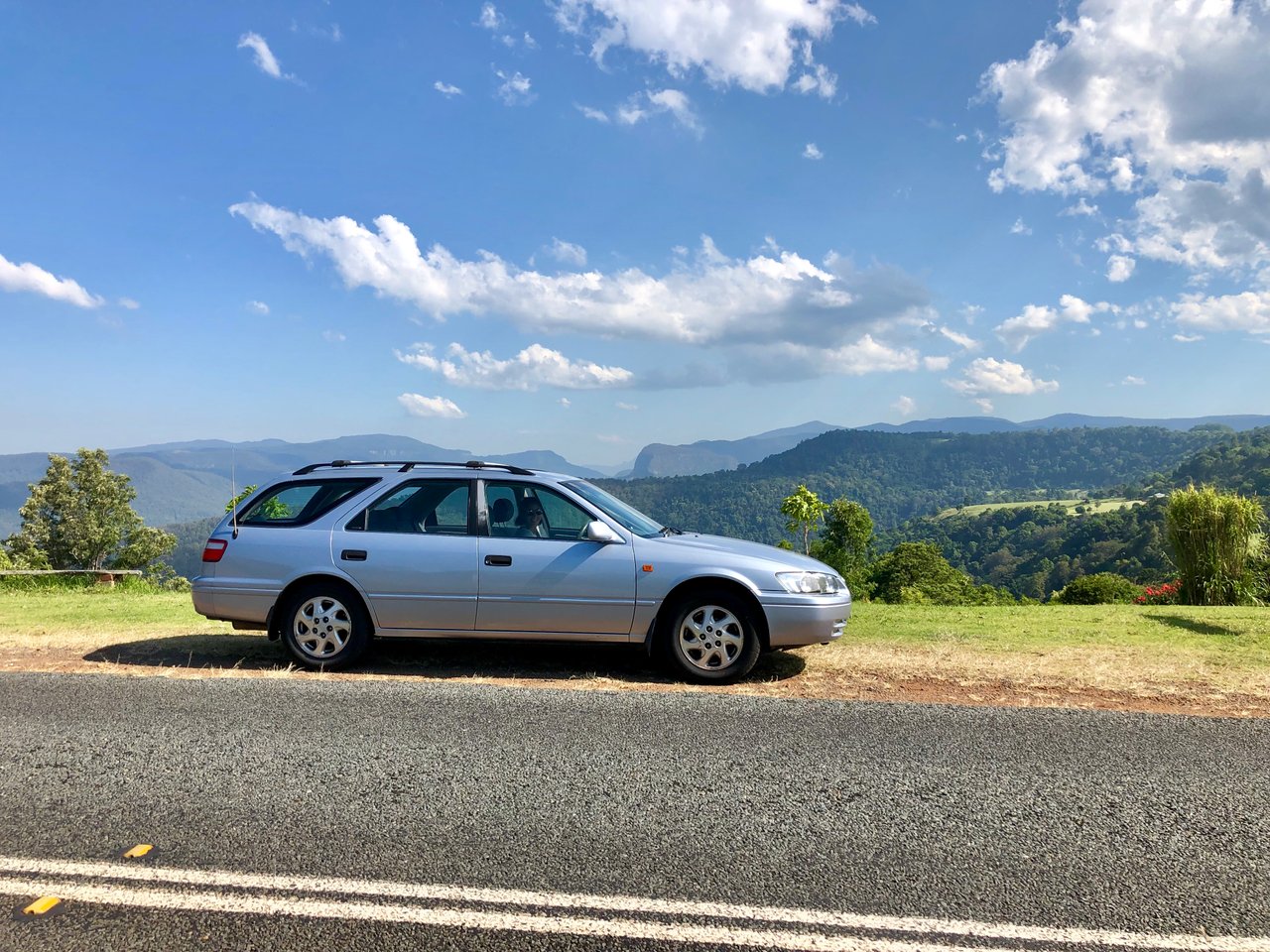 ---
2004 Honda CRV
Last but not least, only a few days ago, we bought our seventh car here in Australia. A Honda CRV, which so far, makes the best impression of all the cars we ever owned here. At least in safety! 😂
As I was writing this I had to smile all the time, because in every of this car we made so much memories, good ones and bad ones. I can´t believe that we´ve already owned 7 cars here. Life is crazy!
Last but not least haben wir vor wenigen Tagen unser siebtes Auto hier in Australien gekauft. Ein Honda CRV, der bisher den besten Eindruck von allen Autos hinterlässt, die wir hier jemals besessen haben. Zumindest in Sicherheit! 😂
Während ich das schrieb, musste ich die ganze Zeit lächeln, weil wir in jedem dieser Autos so viele Erinnerungen gemacht haben, gute und schlechte. Ich kann nicht glauben, dass wir hier schon 7 Autos besessen haben. Das Leben ist verrückt!