In the desert outside Scottsdale Arizona lies Frank Lloyd Wright's legacy to the study of architecture, Taliesin West. It was his winter home, his school of architecture, and also houses the Frank Lloyd Wright Foundation. The school takes students from all over the world and uses the desert environment to teach them the connection between the landscape and the structure. Years ago I had the opportunity to visit the campus while vacationing in Phoenix, Arizona. Scottsdale is only a short drive from Phoenix.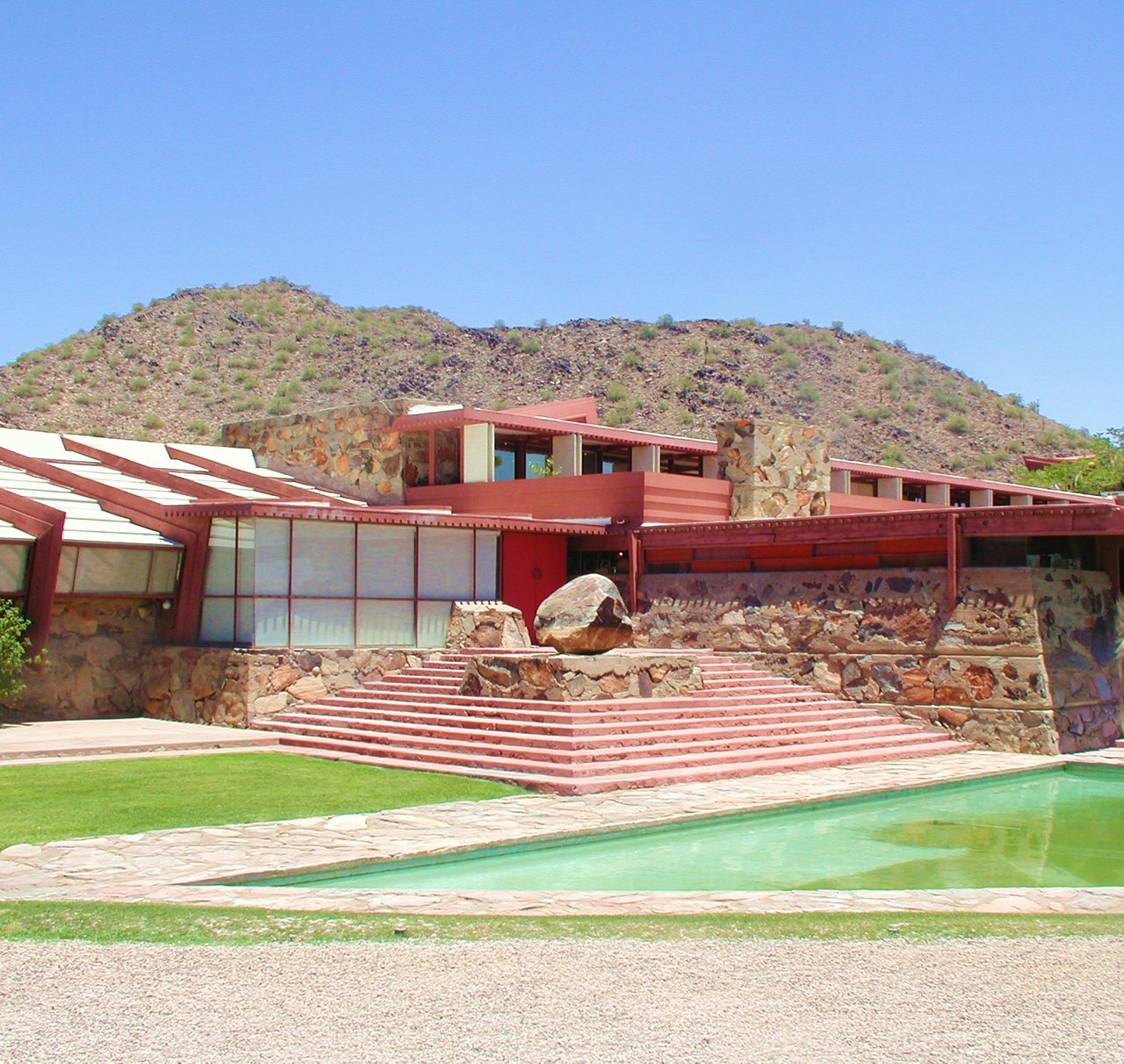 Wright started going to Arizona in 1935 to get away from cold Wisconsin Winters and built Taliesin West in 1937. It served as his winter home until his death in 1959.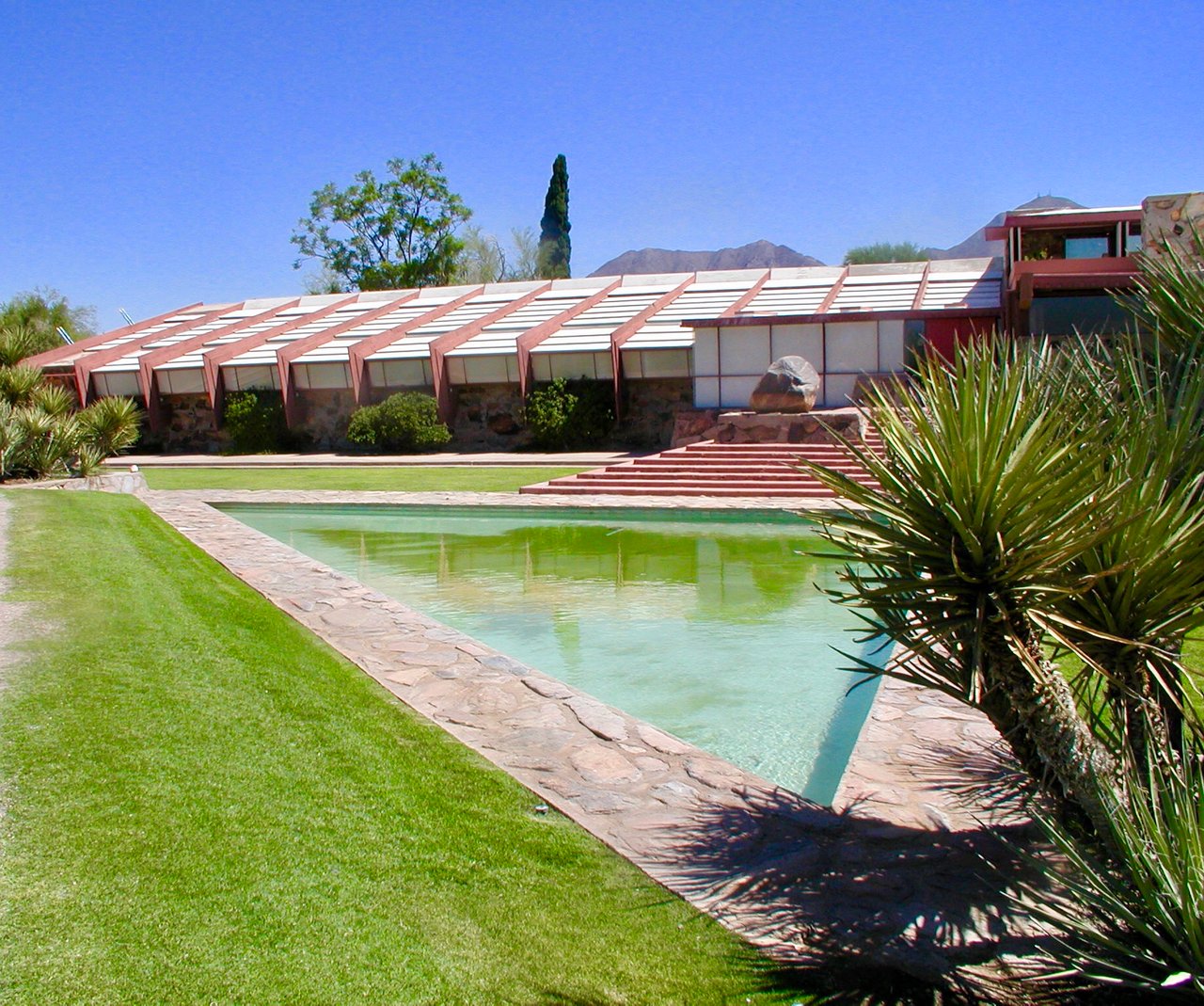 As he designed and built the structures for the campus and his residence, he wanted to use local materials and develop a style of architecture specifically for the landscape and weather of the desert. As with many of Wright's structure, he incorporated beautiful geometric patterned stain glass into the architecture. I loved this set of delicate stained glass doors leading through the massive concrete and desert stone walls.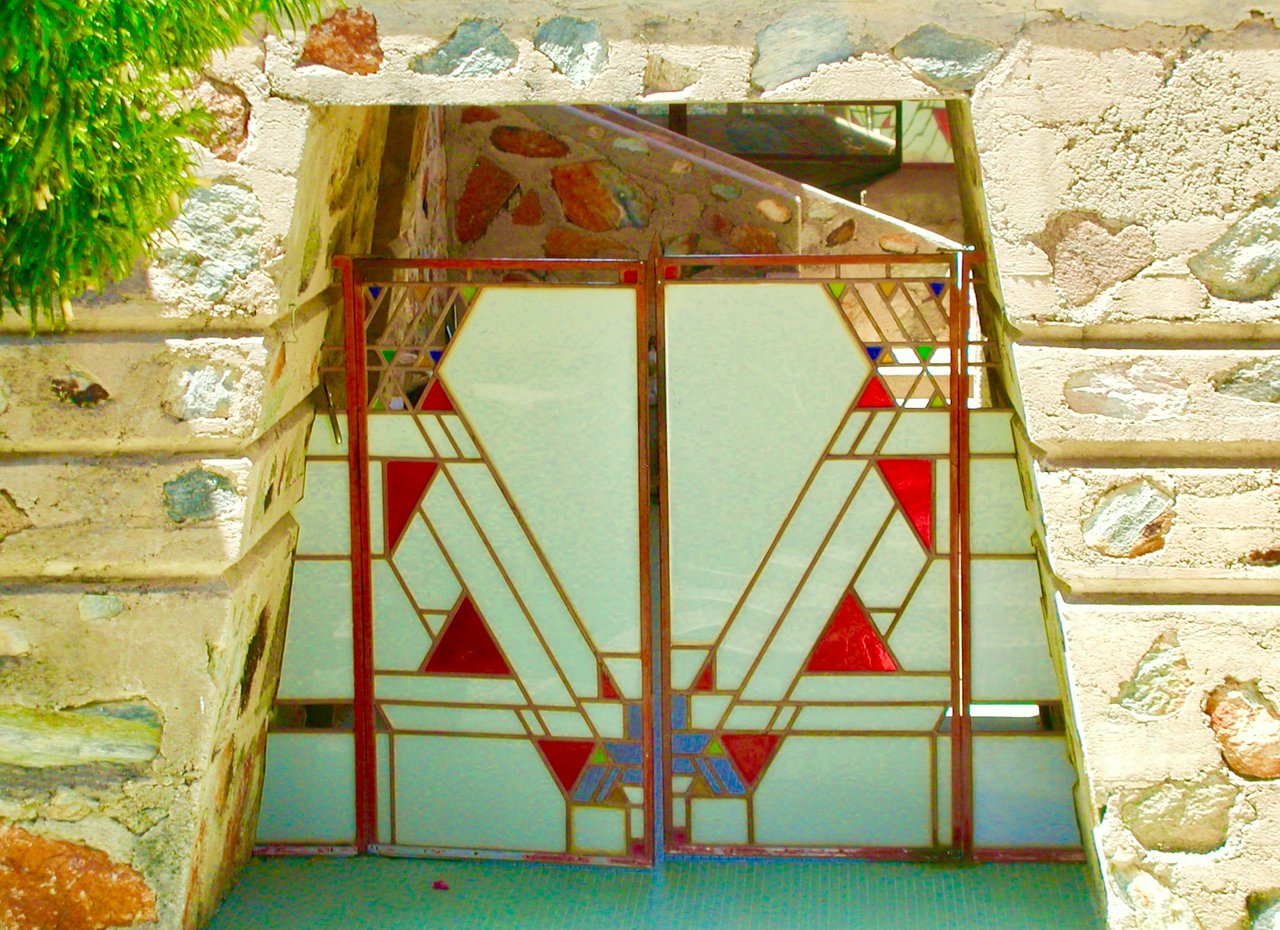 We learned on our tour that many of the buildings were built without glass in the windows and with only sailcloth covering the beams of the roofs. Given Wright's frequent financial difficulties, those decisions were probably based on both esthetic and economic reasons.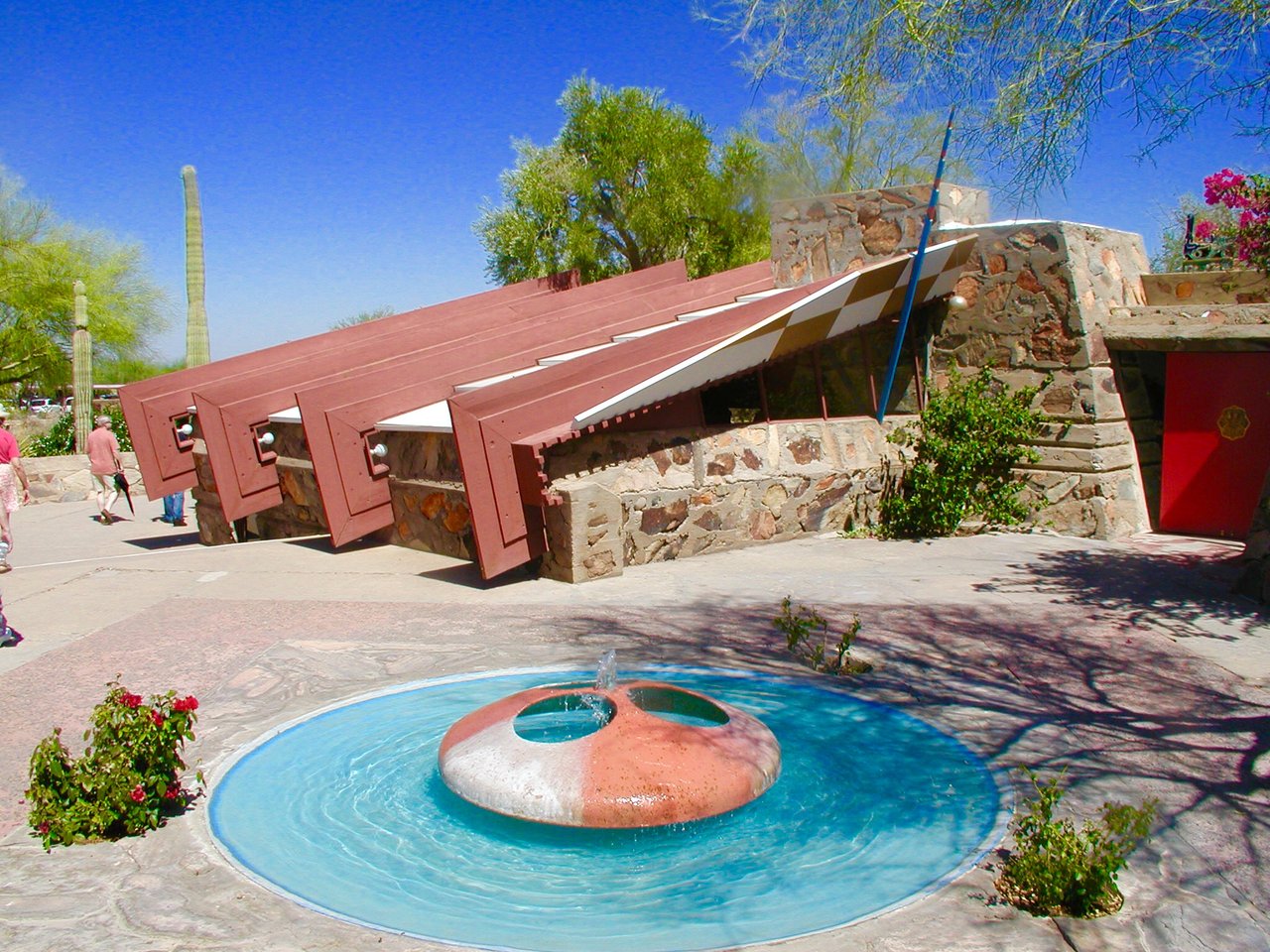 Strangely for the desert climate, Wright incorporated pools and water features into the property.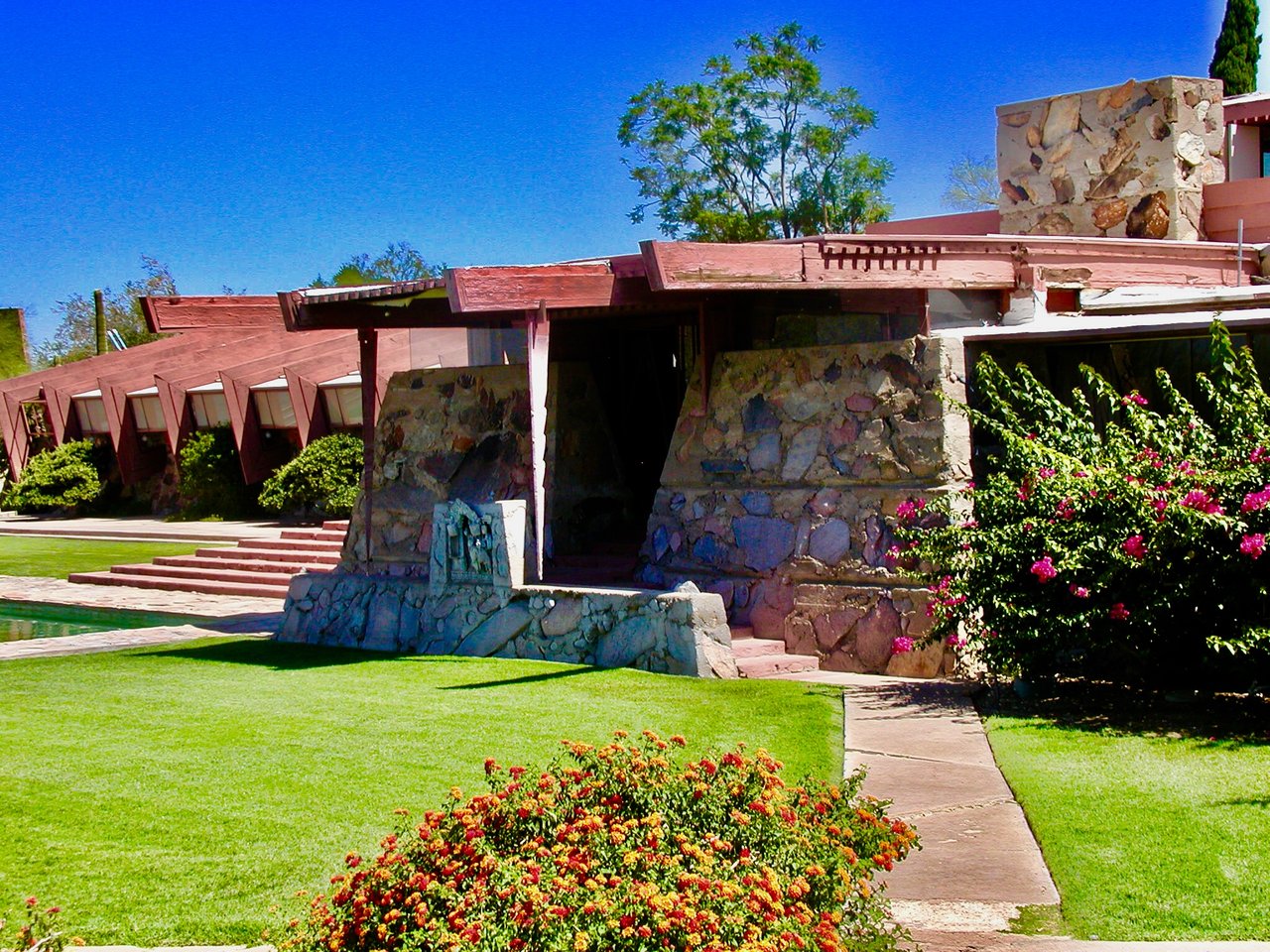 The building below was one that originally did not have windows and Frank Lloyd Wright had a piece of pottery displayed in the opening. Wright was very particular about the furnishings and furniture and when the decision to add glass to the windows was made, an opening in the glass was cut so that the pottery did not have to be moved from its perch in the window opening.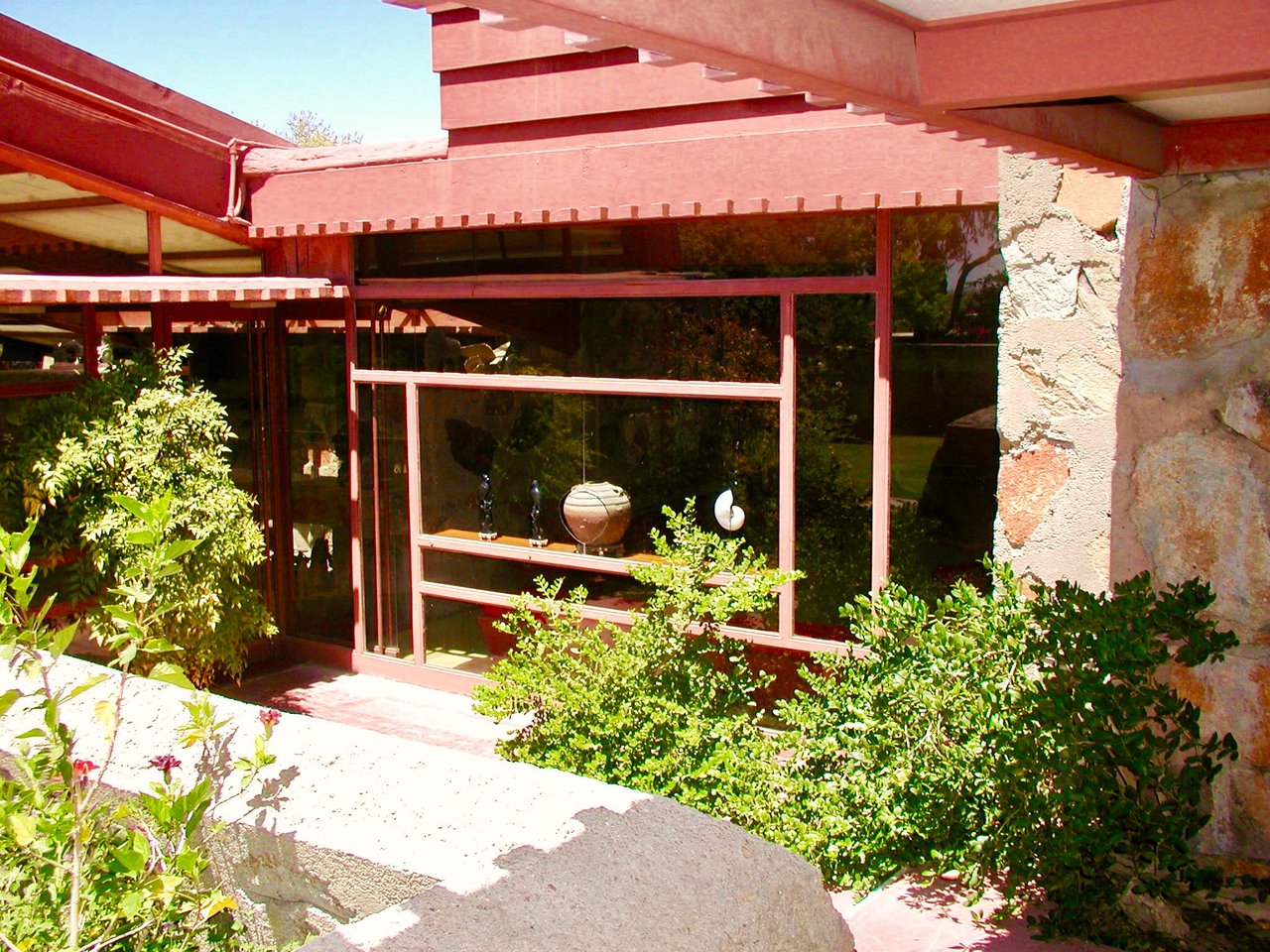 We were lucky enough to have Frank Lloyd Wright's personal physician, Dr. Joe Rorke, join us for our tour and reminisce about his time with Wright at Taliesin West. He was rather funny with his stories and according to our docent, might have exaggerated a bit. We were told that Dr. Joe was given permission to live at Taliesin for the remainder of his life. Dr. Joe passed away in 2015, a few years after our visit.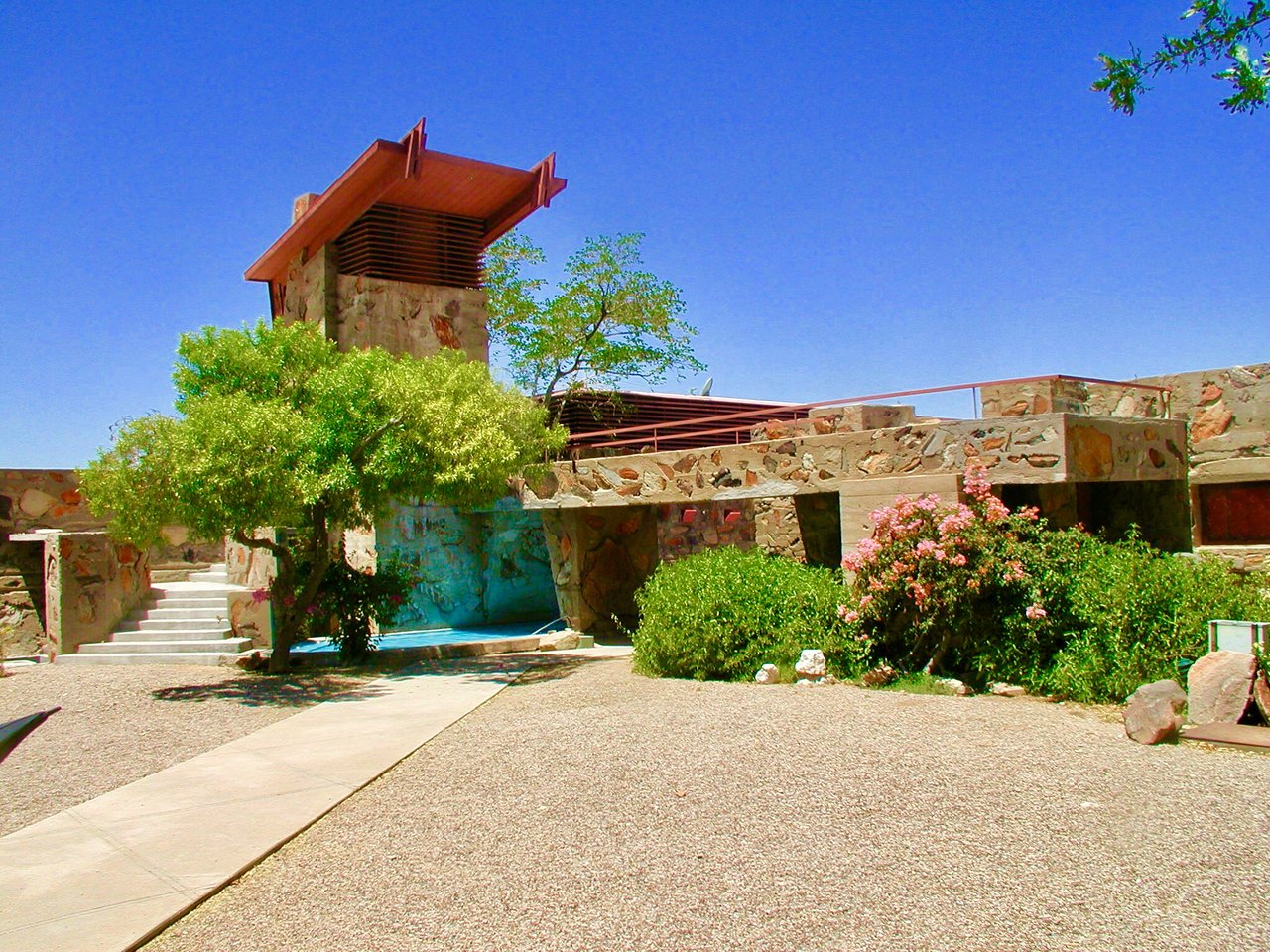 The architecture school on the site is very competitive and gets students from around the world. Students are given the opportunity to live in experimental structures built by previous students in the desert surrounding the campus. There are about 50 of these structures on the 600 acre property. They can add to or modify the structures to meet their personal tastes or needs. The tour I took when I was visited didn't take you out in the desert to see these, but they offer one that does. I hope to take that tour on a future visit.