My wife has always wanted to see Washington DC's famous cherry blossoms and this year we finally got into the city to see the cherry trees in bloom. It's quite a lovely sight with the flowering trees providing a colorful frame for all of the famous monuments and buildings of America's capital.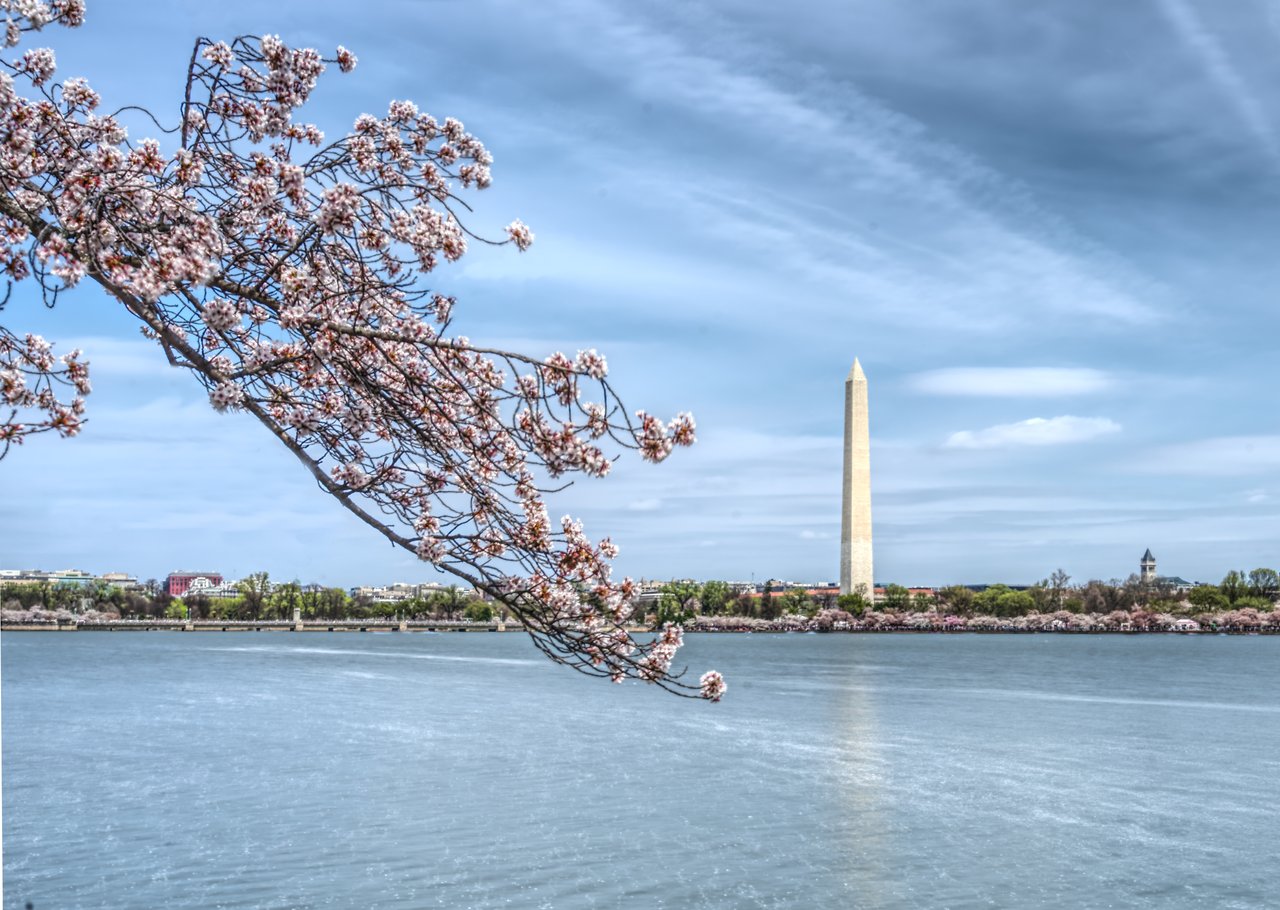 The blossoms draw a big crowd from all over the world so we decided to avoid the DC traffic and walk-in from Virginia. There is a free parking lot in Gravelly Point Park not too far over the 14th Street bridge that connects Virginiato to DC.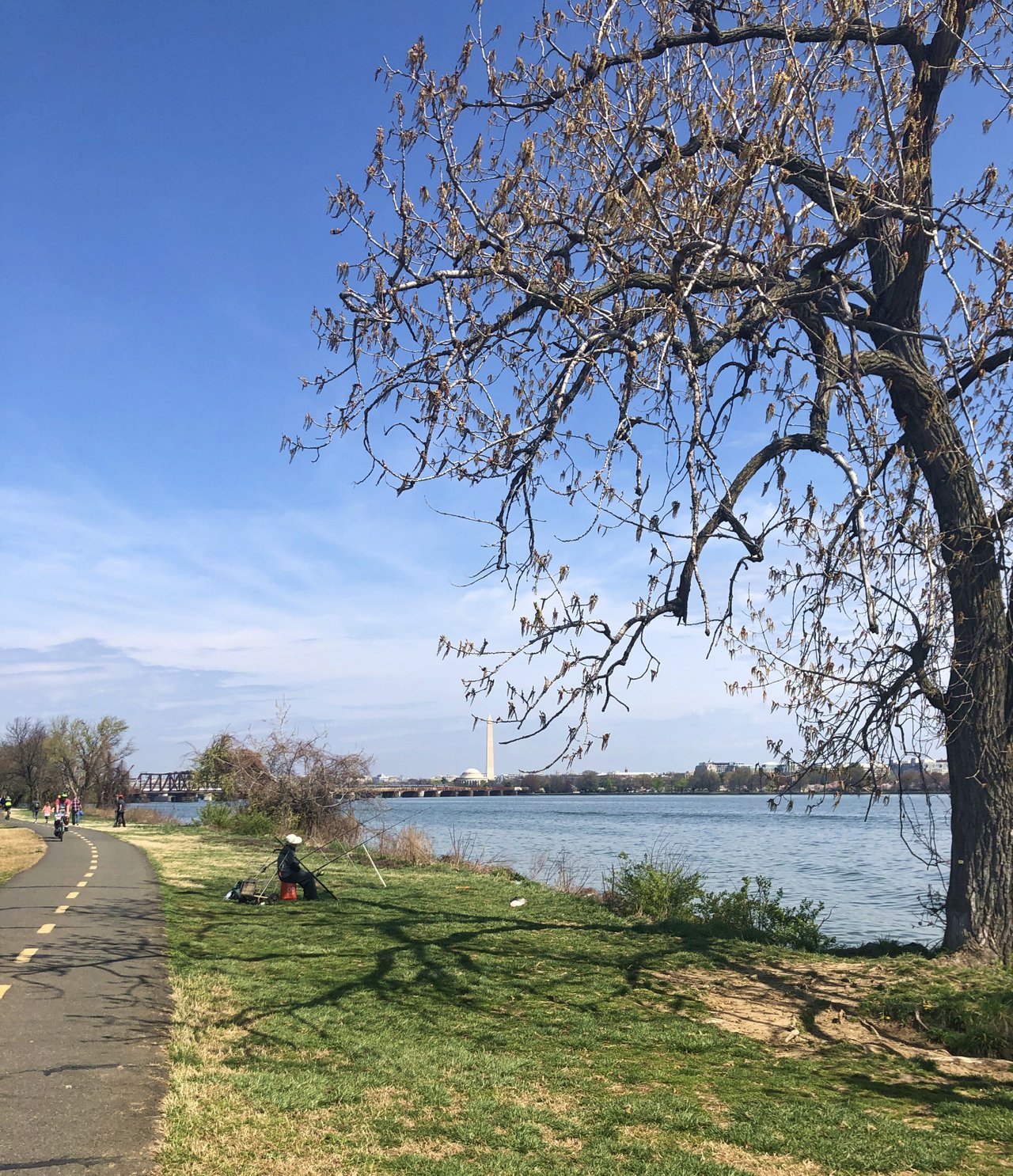 It would be a great place to bike in from if you could find a place in DC to safely park your bikes while you walk around the tidal basin where the cherry blossoms are.
We walked and it was a couple of flat miles to get to the Jefferson Memorial where we started our cherry blossom tour. In the picture below you can see the dome of the Jefferson Memorial on the right and the Washington Monument on the left.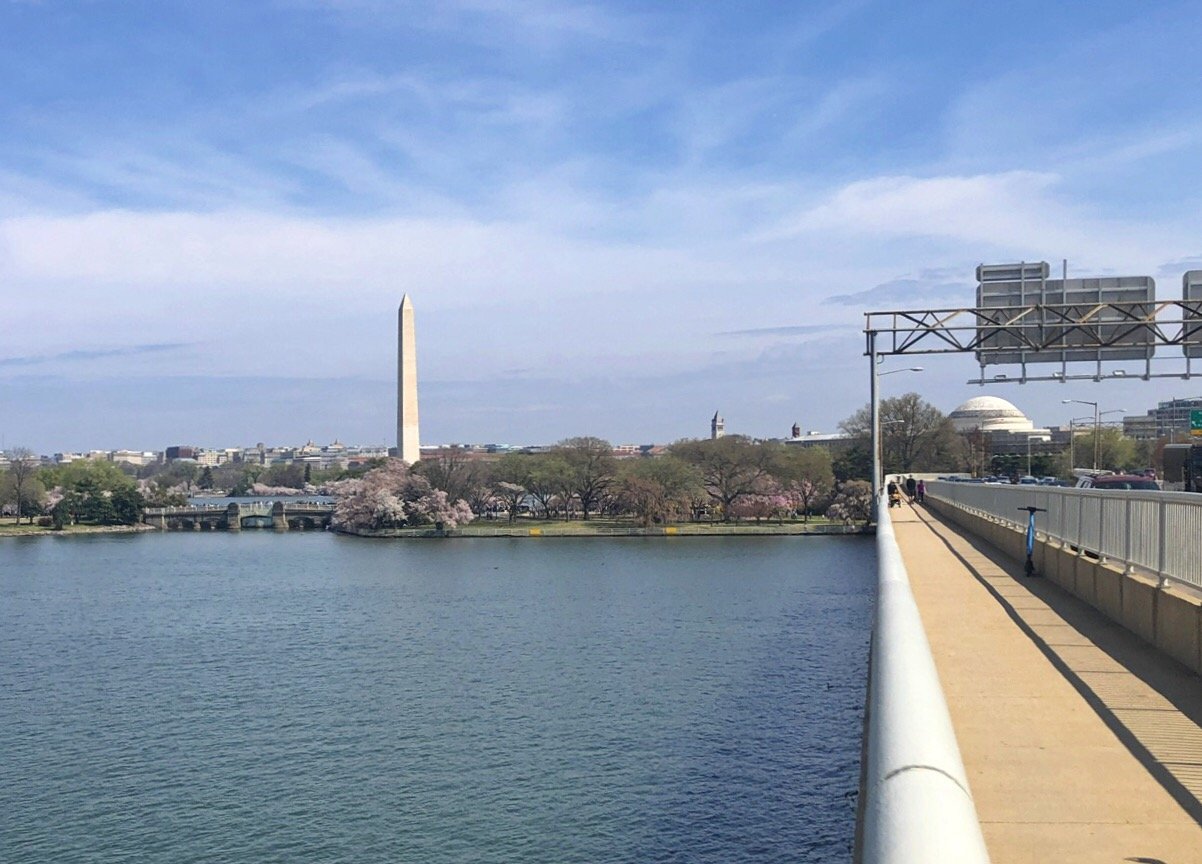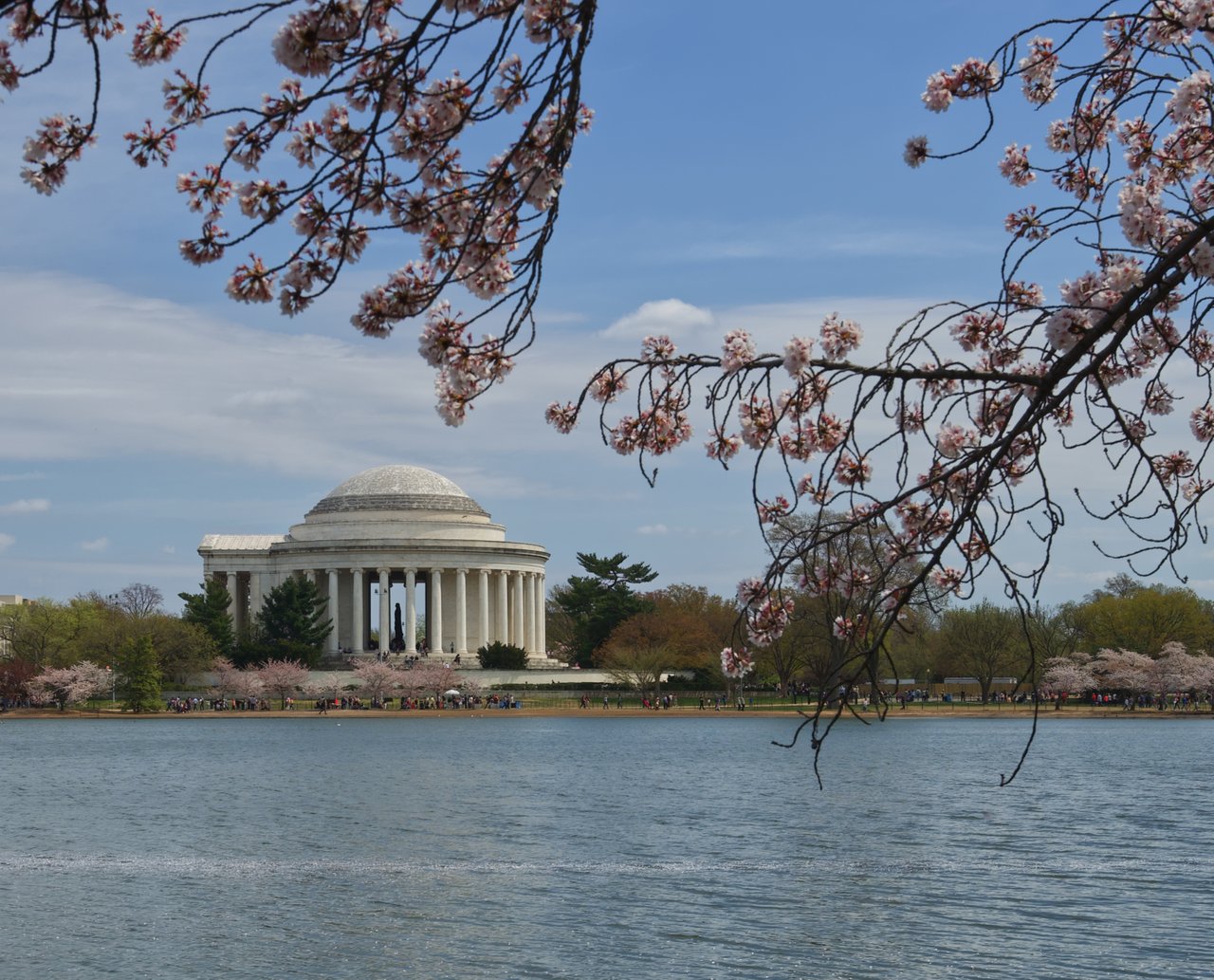 The blossoms circle the entire tidal basin so even though it is crowded, there are plenty of cherry blossoms to photograph and be photographed with. The shot below was taken looking up the walkway to the Franklin Deleanor Roosevelt Memorial. You can see some blurry white spots on the photo because the falling white and pink petals looked like snow as they fell off the trees. They were still lots of trees in full bloom, but our visit was probably a week after the peak bloom and the trees were starting to shed their flowers. You can also see the Martin Luther King Memorial on the walk. It is a massive granite statue of the civil rights leader. Unfortunately I blew the focus on that shot and it was too blurry to share.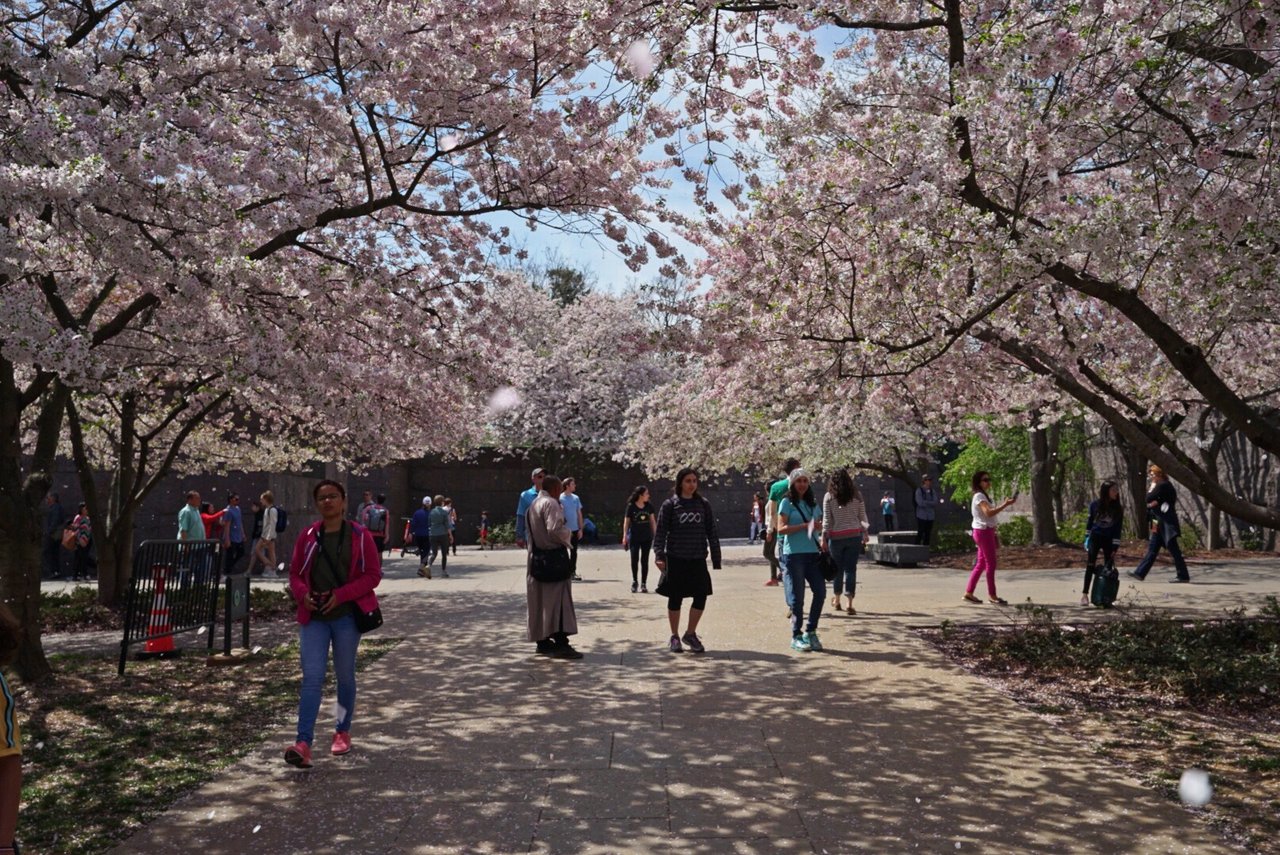 The 3000 cherry trees were a gift from the mayor of Tokyo in 1912 as a symbol of friendship between our two countries. The Japanese pagoda in the photo below dates back to the 1600s and was a gift from Japan in 1957. It is one of the smallest monuments in DC, but it fits perfectly with the blooming cherry trees.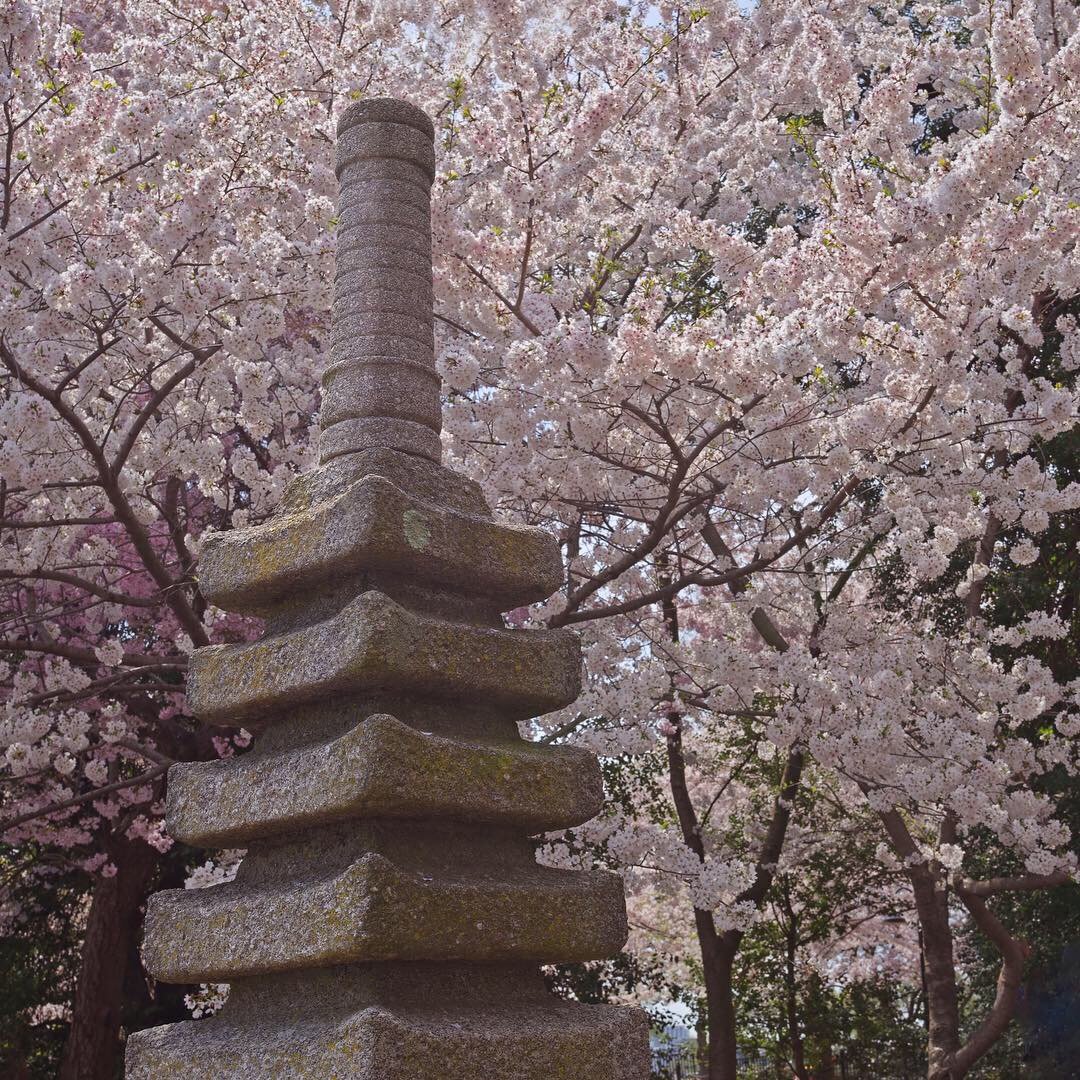 The trees were quite beautiful just by themselves.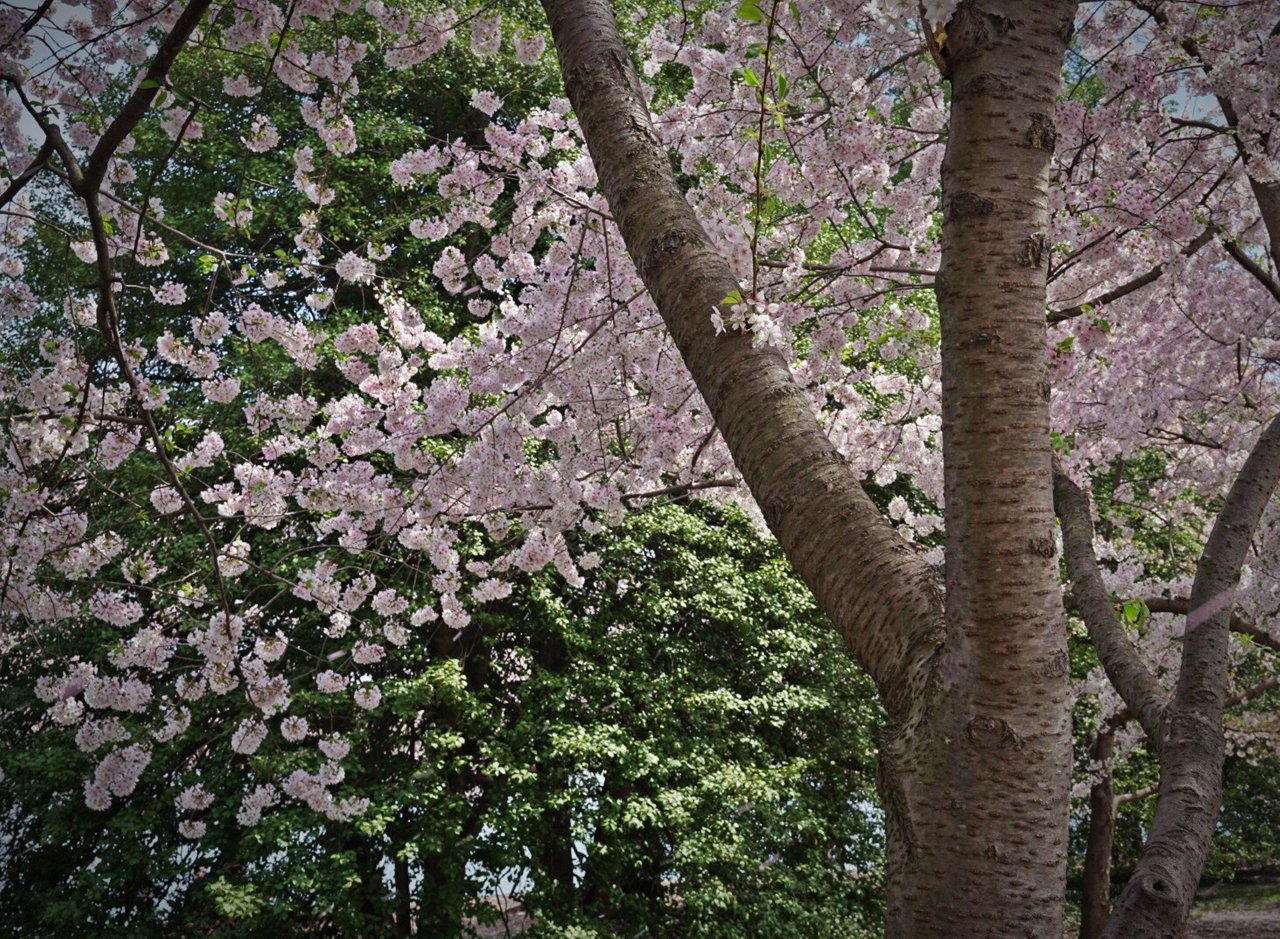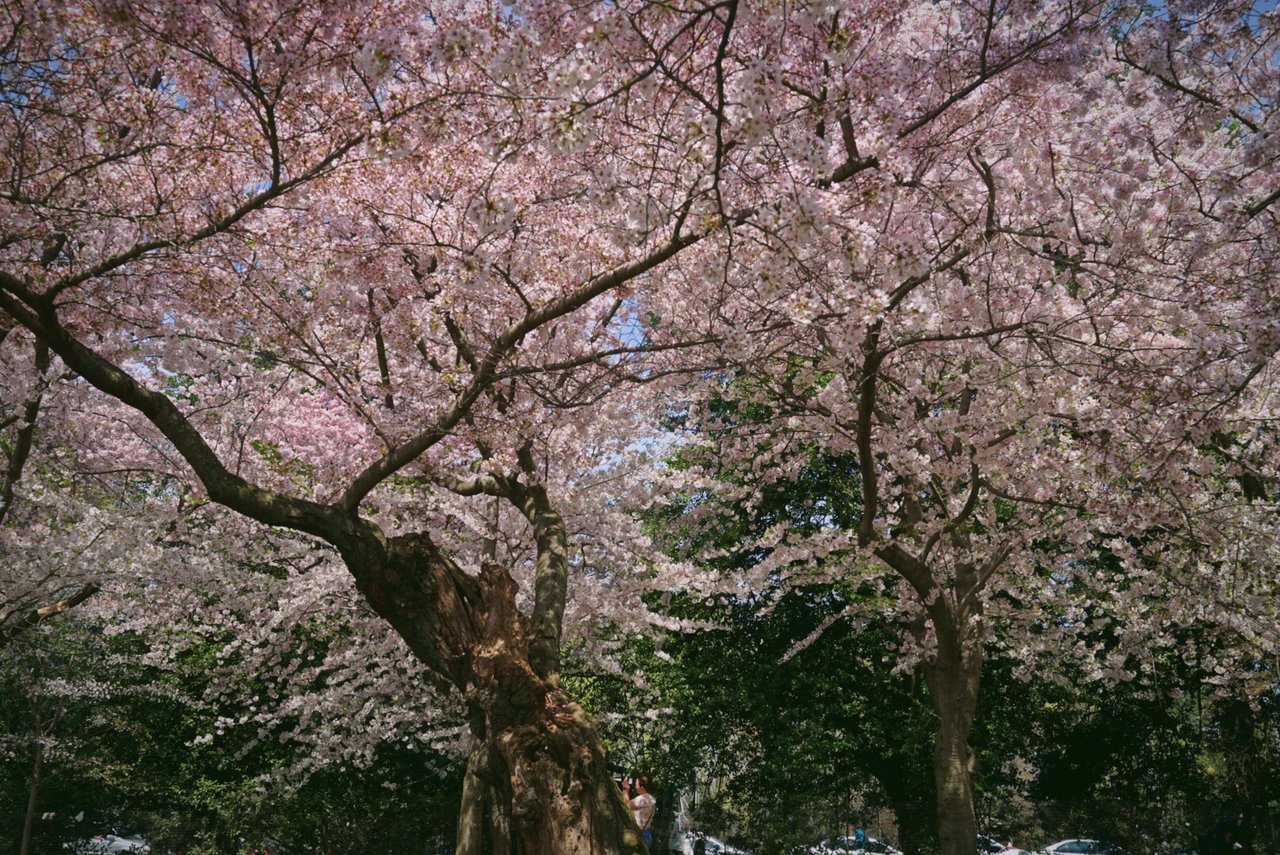 To be honest I was kind of dreading fighting the crowds, but it actually turned out to be a beautiful day and the cherry blossoms exceeded my expectations. If you are ever in the Washington DC area during late March, early April, it is worth a visit. The timing can vary by year because of weather, but it is still a worthwhile trip even if you miss the peak bloom.