Last time we left you we had just climbed Uluru and done the base walk but that isn't the only thing worth seeing in the area luckily. We decided the next day we would visit The Olga's also known traditionally Kata Tjuta and then a camel farm just out of town.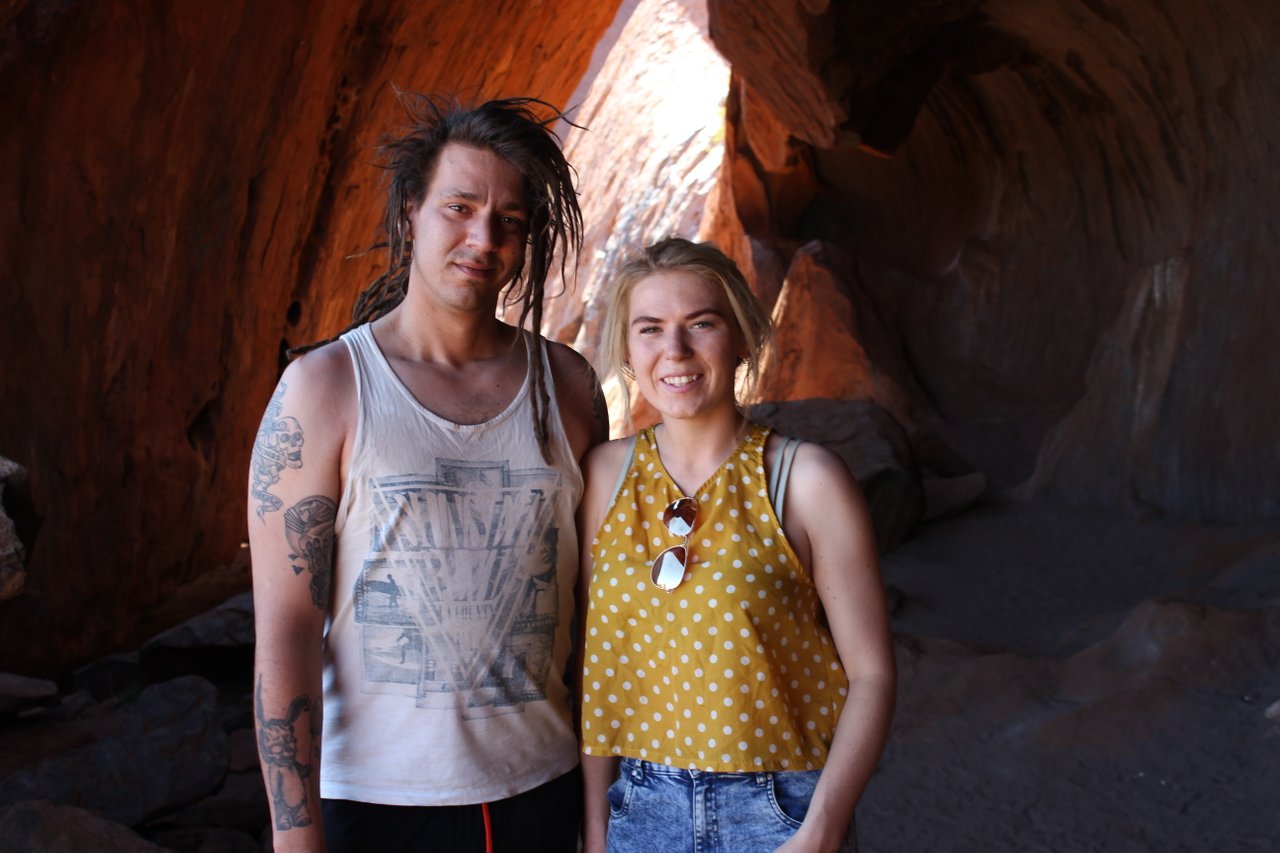 The Olga's
The Olga's which means many heads to the native aboriginals, are another rock formation in the same national park as Uluru though rather than being one giant standalone they are comprised of 36 different sized "boulders" which themselves are a mix of different rocks that have been cemented together over time in the sandstone. The tallest of them all is Mount Olga at just over 540m above the surrounding land.

You can walk around the bases of the formations and explore all throughout, you can see in spots where the weather is wearing away at the sandstone and leaving the harder rock like granite pocking out, other parts that are protected from weather are mostly smooth but you can still see other rocks stuck inside. Unfortunately Lydia's camera hadn't charged so we didn't manage to get many pictures and I'm currently trying to find some on the phone.
It was a nice spot and when the sunsets onto Uluru it sets behind the Olga's which makes for a beautiful sight when the colours are just right. After we were done looking around we decided to head for the camel farm/racetrack and visit the animals.
Camel farm
Uluru camel farm is located just outside of the resort/town and on their website and brochures they seem to pride themselves on how well they treat their animals.
When we arrived there is a reception desk where you can book camel rides, either around Uluru or short 10 minute rides. We decided to try riding them for the 10 minutes as I feel kinda bad for them but they didn't seem unhappy at all.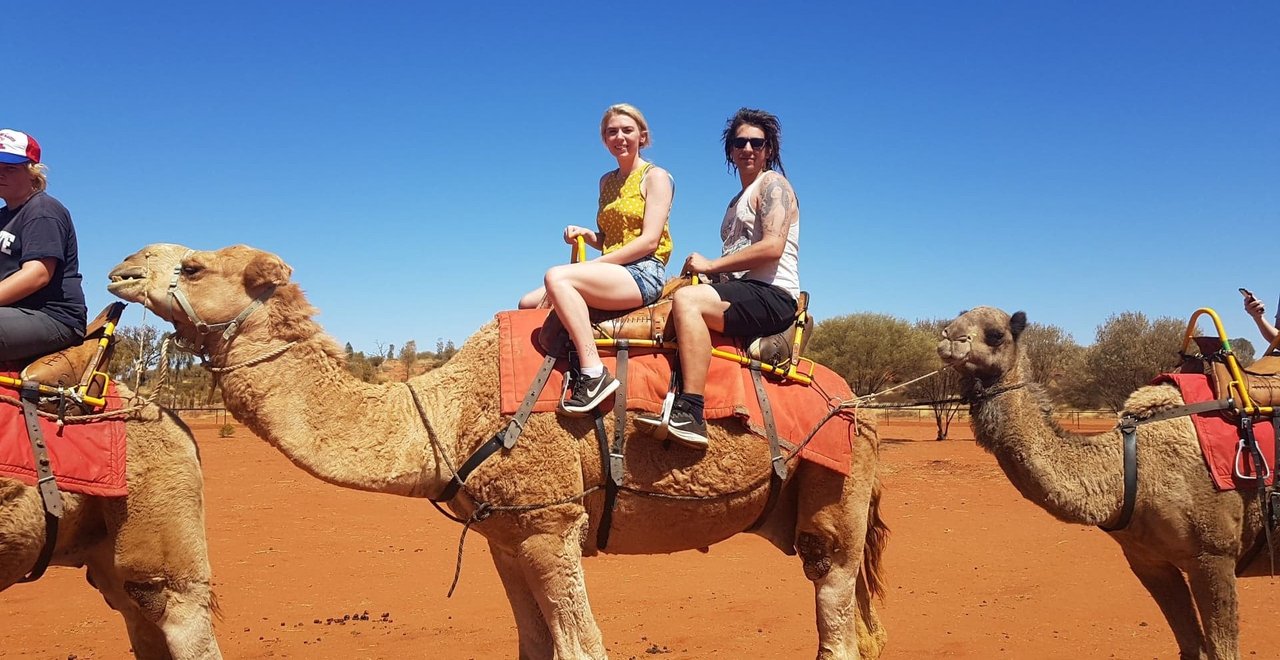 There are 5 camels in a row tied together by rope harnesses. Each camel can take 2 people depending on the weight but sometimes the smaller ones would only carry the one passenger. I did feel a little guilty as they didn't seem too keen on carrying us around in circles and each time they finished they would just line up and do it all again.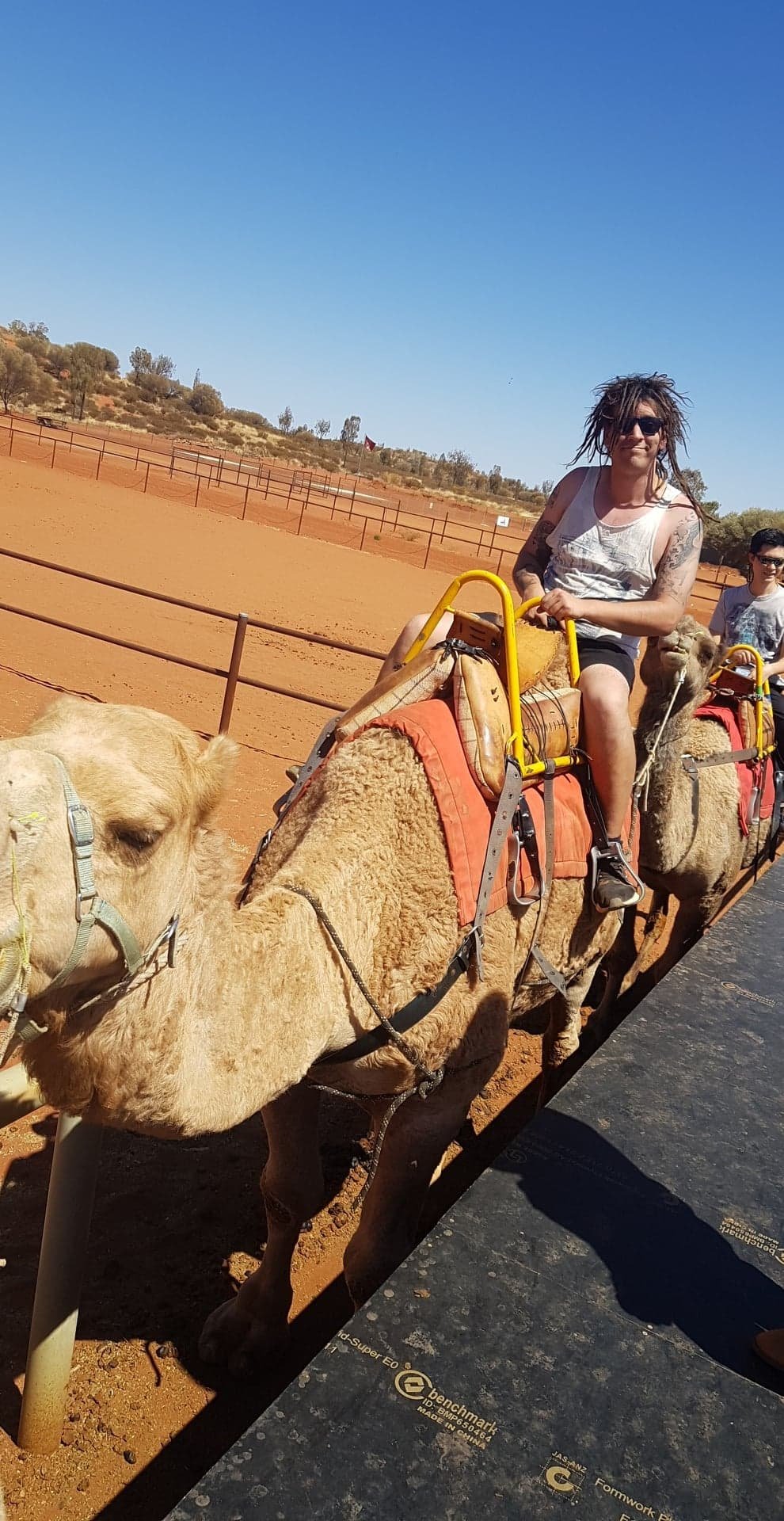 The man directing them seemed nice though and seemed to genuinely care about them, he knew them all by name, their ages and what they like. For example the camel we were on was named Jed, he was 12 and he was a racing camel and had come 2nd in the national races the year before. He was a big boy and he carried us and walked around with ease, if anything seeming bored. The handler explained he likes to run and that he finds this unexciting so they usually have him out in the track or doing long walks but they were giving him a bit of a break or something. He was cute.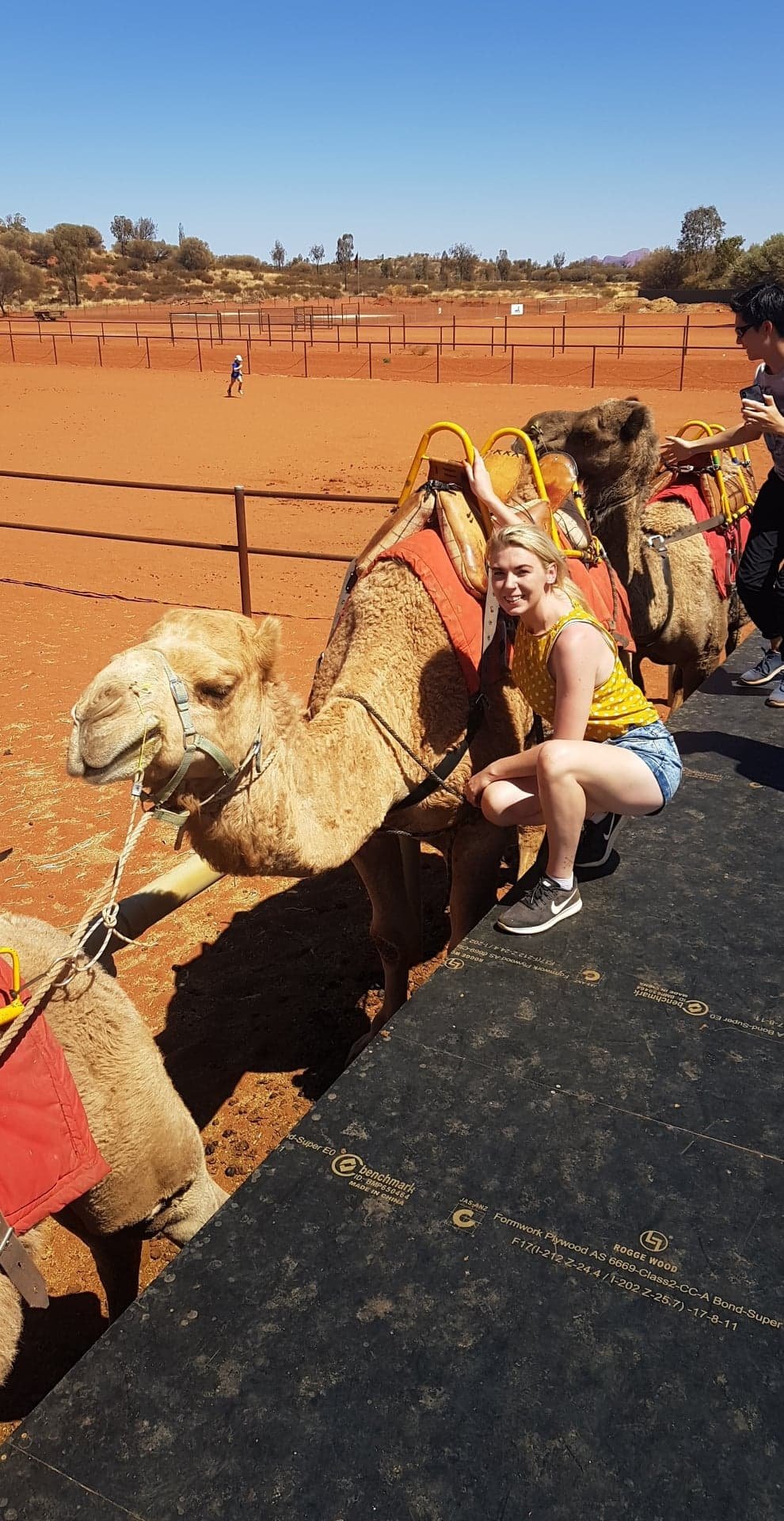 After the camels we went to visit the other animals they had there which included an emu (yay i love emus) a donkey, 2 baby camels, a water buffalo some goats and 2 red kangaroos. The poor baby camel who was 6 ft tall so not really a baby, was trying to nap in the dust and the donkey kept coming over and headbutting him and digging up the dirt where he was laying till he would get up and move, poor fellow.
The emu was cool, we know they like dreadlocks as Chris's emus used to try and eat them all the time so he hung his hair over the fence and sure enough the emu came running over. He chewed on the hair for a minute and then we gave him a pat, he seemed a bit surprised I don't think people usually touch them but he enjoyed his neck rubs so good enough for me :)
Leaving Uluru
We decided we would leave the next day so we went back to camp, had a shower and started packing everything back into the car, we had planned to stay in the Grampians national park in Victoria for a few nights. Having not been there for years we thought it would be nice to visit again.
That night we went to the nicest restaurant in the resort, there was a buffet of entries, a selection of mains and then buffet desert as well which suits us perfectlyyyyyy. It was delicious and after dinner we went back to camp finished packing everything but the bed tent and our clothes for the next day and went to sleep.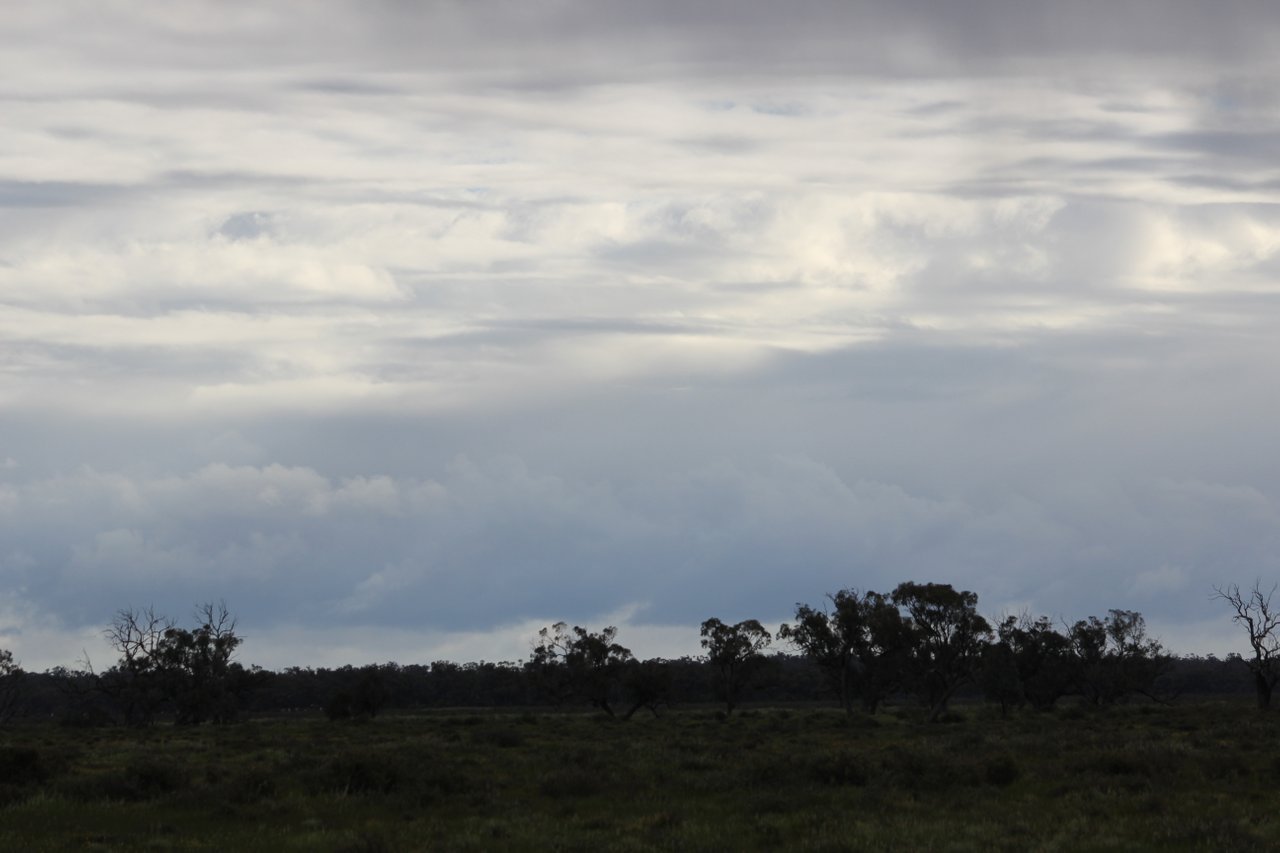 In the morning we threw the tent, air mattress and everything else in the car, went and got a coffee from the cafe and went to say goodbye to Lydia's parents who were staying a few more days. After that we gabbed snacks from the servo, filled up the tank, checked the tyres and we were off. Only 2,000km to our next proper destination!.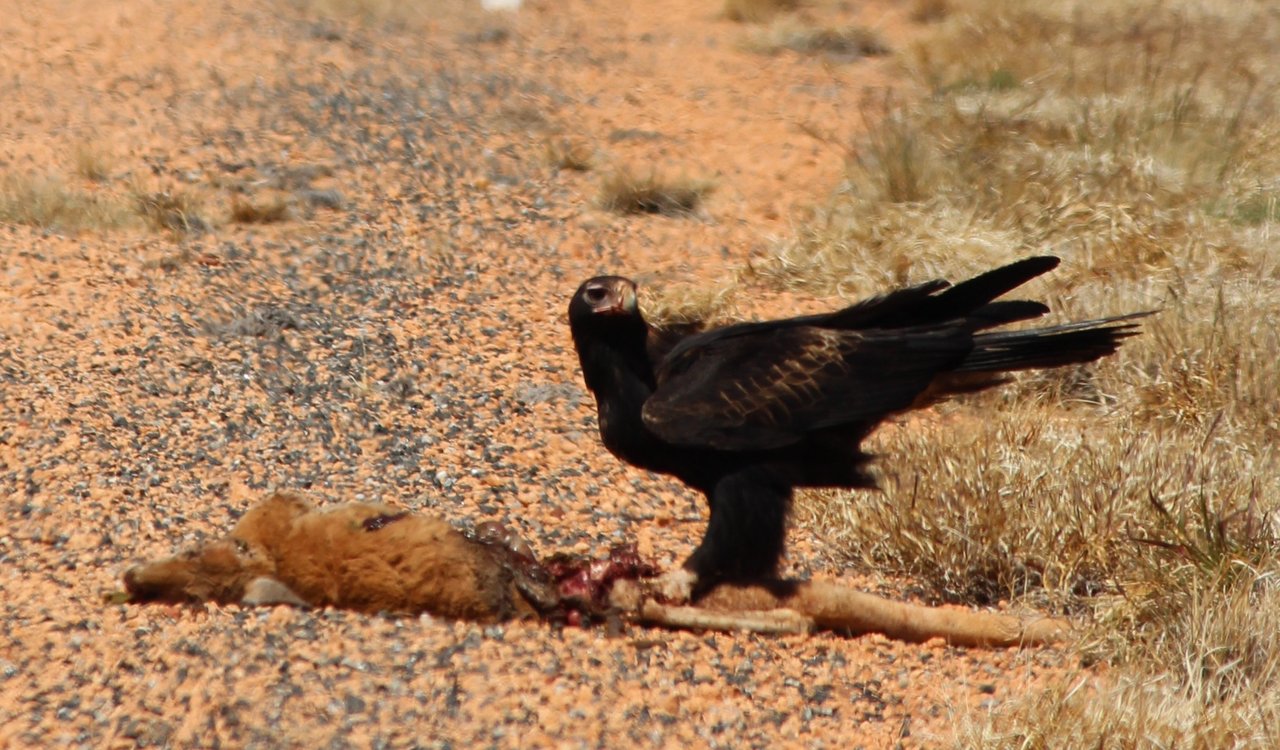 Next post we'll be visiting a waterfall and watering hole in the Grampians, meeting some friendly wildlife and finally getting home to sleep in our own beds. for now thanks for reading, cheers :)