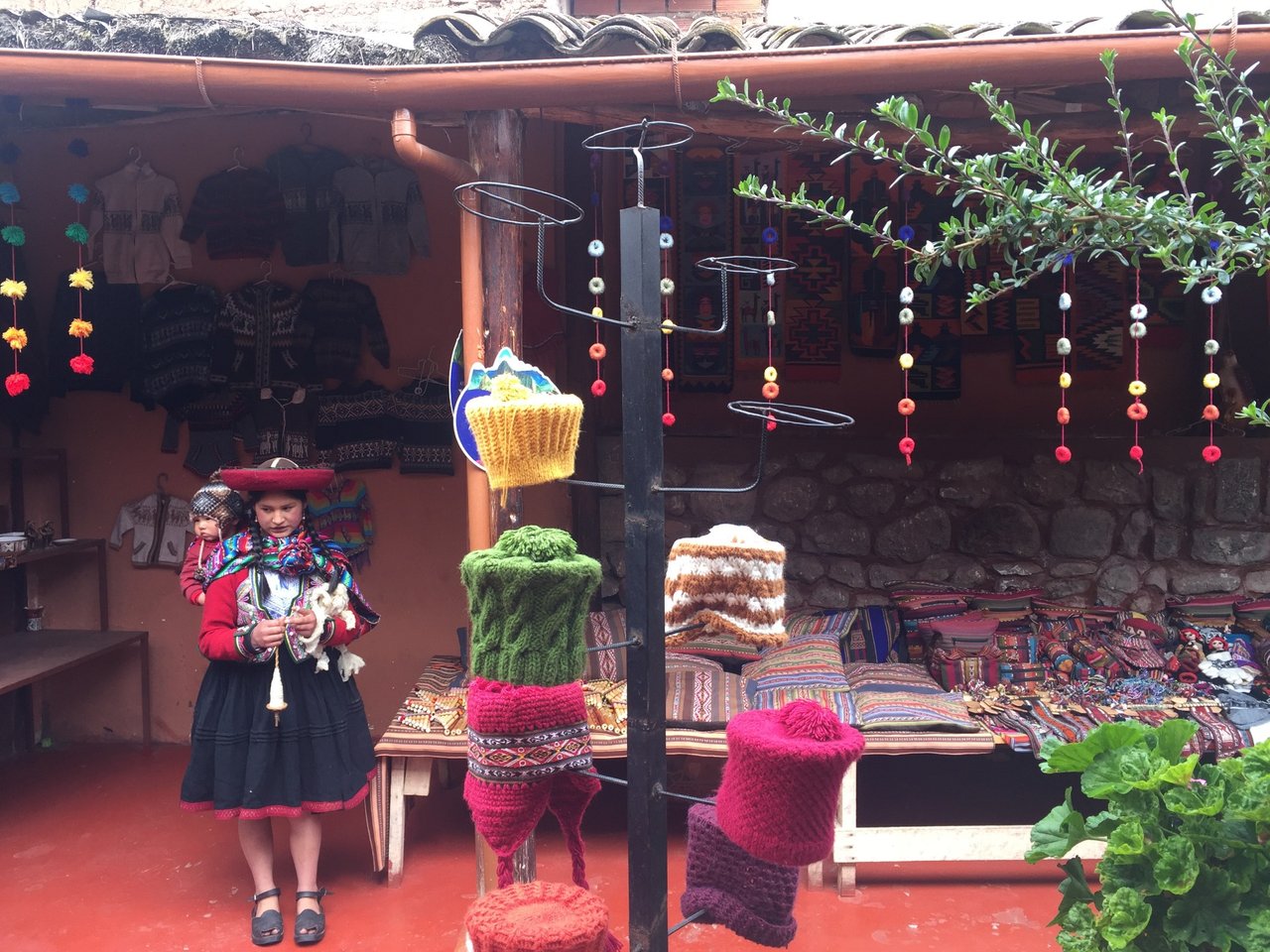 Read "Chinchero, Peru – The first magnificent stop on the way heading to Sacred Valley." on TravelFeed.io for the best experience
---
When it comes to Inca's ruins, most people definitely think of Machu Picchu as it is the most impressive heritage of the largest empire in the Americas, which is still well restored nowadays. However, that is not Inca's legacy all about. There are so many things other than Machu Picchu surrounded in, or nearby Cusco. I can list some of them such as Chinchero, Ollantaytambo, Moray, Pisac, Selinas de Maras, Qorikancha, etc.
All of these places are very enjoyable, but the fact is that the more spectacular and extraordinary Machu Picchu is, the less impressive and appreciated these other sites will be. It becomes somewhat…pale and overshadow for people. So, in order to fully enjoy what it has to offer, it is suggested to visit those side ruins first, before you end up your Cusco trip with Machu Picchu. Trust me, it's all well worth your time, money and effort.
If you book any Sacred Valley day tour, it normally comes up with almost same sequence of stops to have all or most of the abovementioned ruins on your visit list. As there are so much to talk about those places, I will walk you through one by one in details. And the first one (which this post is about) will be Chinchero. It was also the first stop in my Sacred Valley tour which offered concentrated stops at Chinchero, Moray, Maras, Ollantaytambo and Pisac.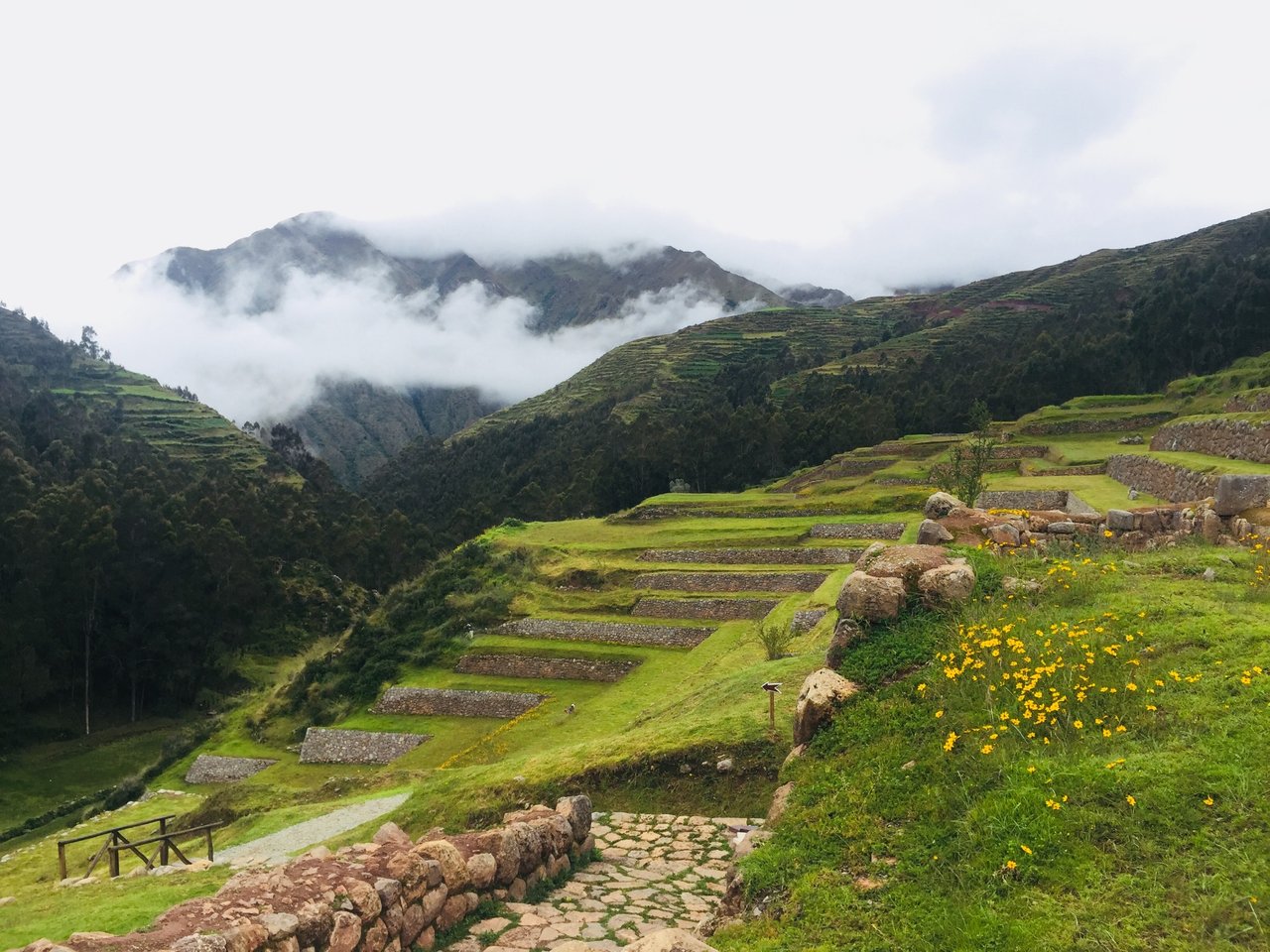 ---
Chinchero – The charm of a small rural town.
The van dropped me at the parking lot, and it required a little walk to get to see the site. It was just a few minutes but in this mountainous area where the altitude always around 3500-4500m from the sea level, walking was probably the last thing I wanted to do.
However, when I got into the site, the pleasant feeling was undeniable. It's actually not much to see, just a church, terraces and local vendors. But I somehow found it really enjoyable and relaxed. Maybe because of the collection of the picturesque vistas and the terraces with history dwelling on.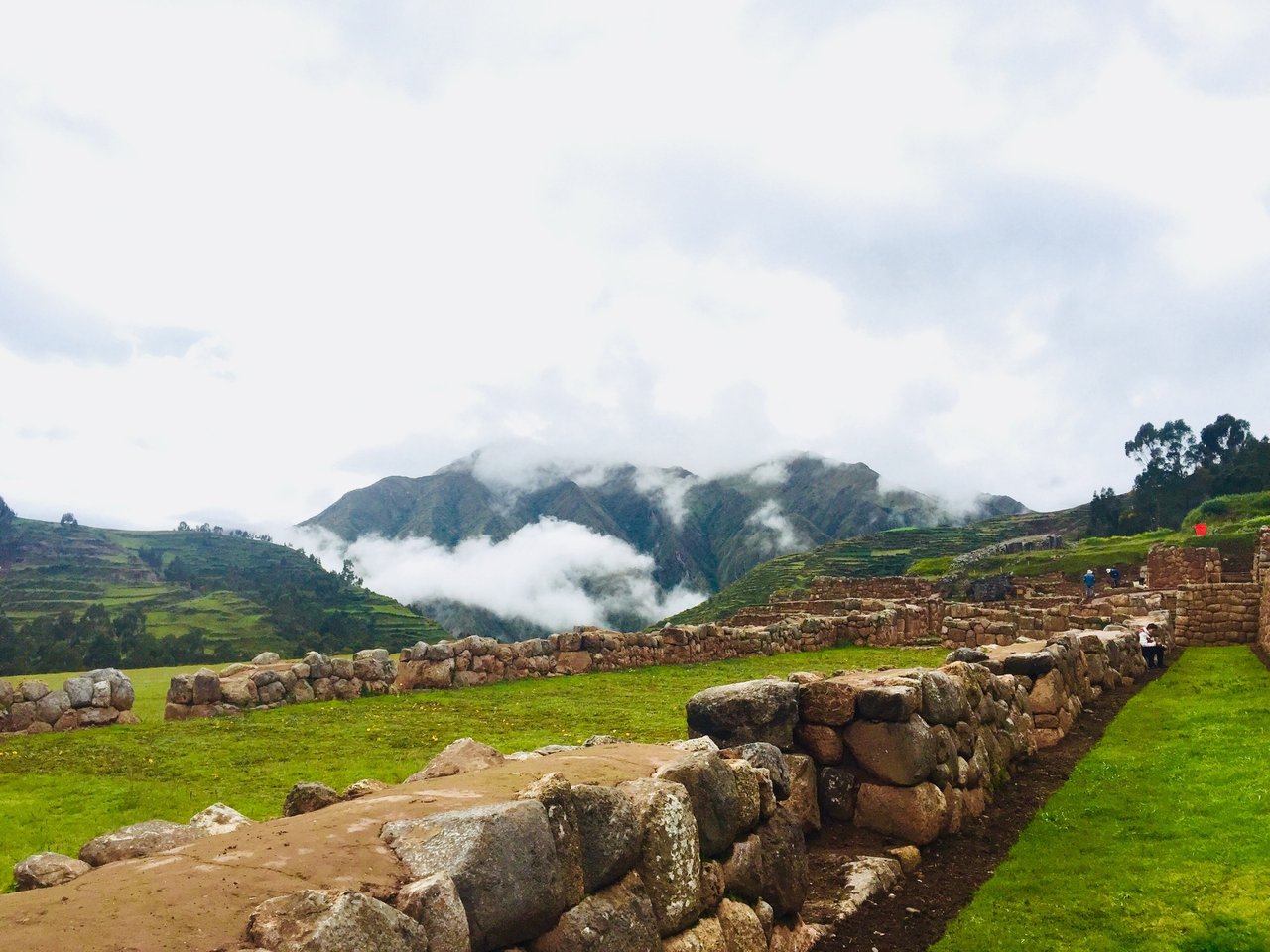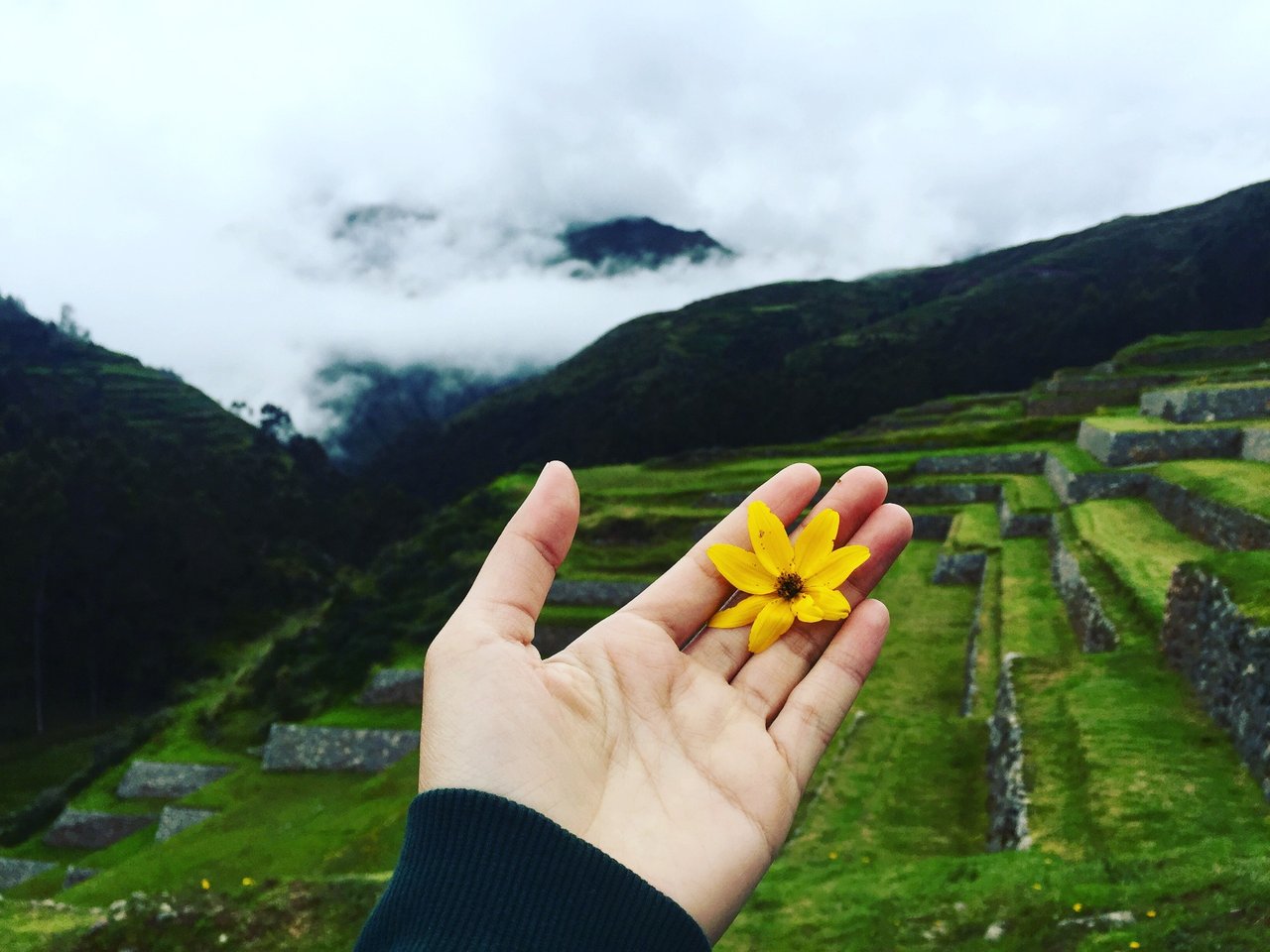 Chinchero was set in a beautiful landscape with the impressive terraces in one side, the ornate church placed in another, and the vast pasture in between. The whole site was not very extensive, but it offered quite a sight for me to contemplate.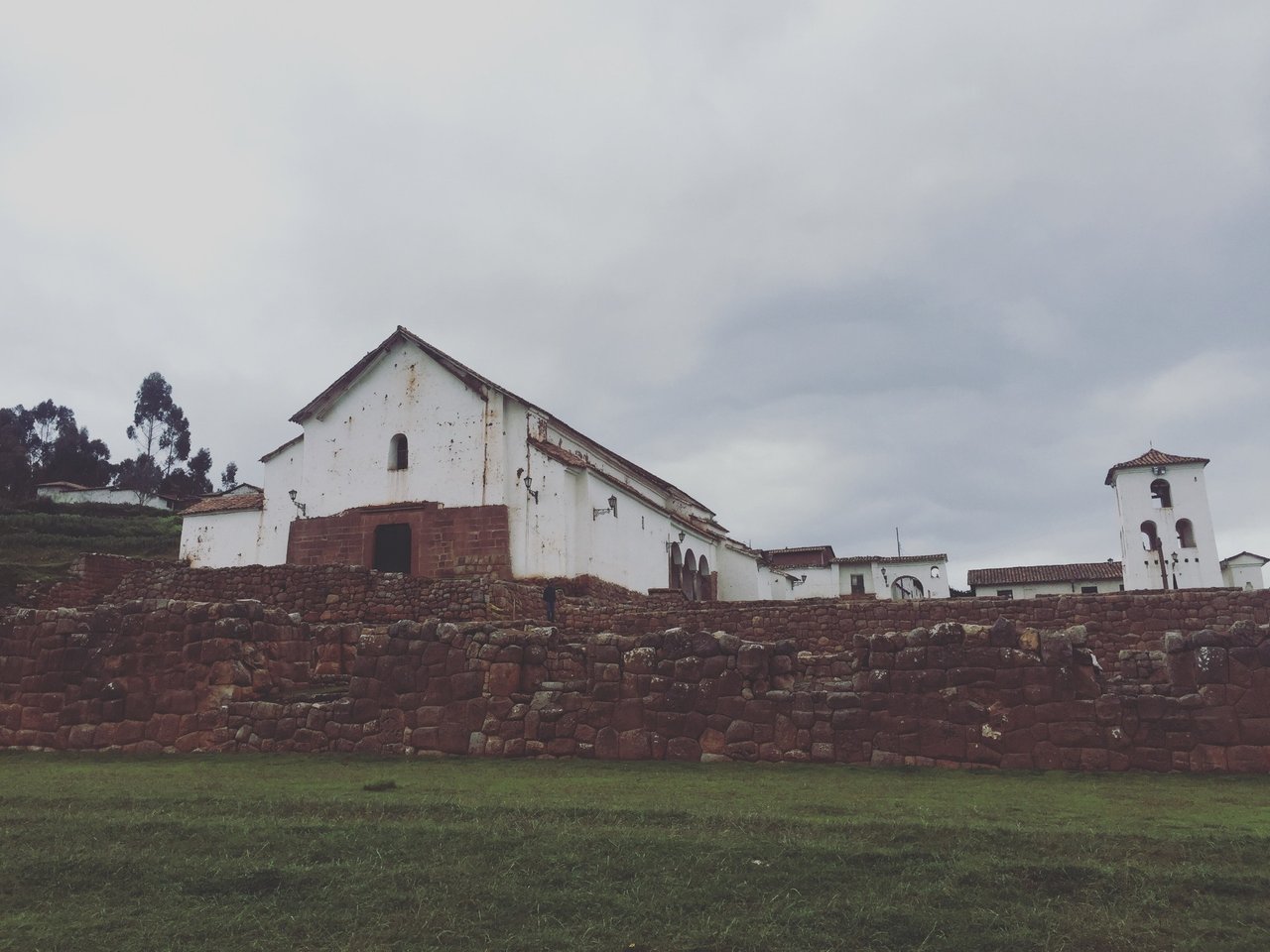 The church, which was built on top of the ruins, blended in quite well in the background of cloud-capped mountain. It was not open to public, so I just passed by and took a look from outside. Just by the exterior of the church, I still could see how fabulous the colonial architecture was.
Strolling around the wet and vast pasture, I found my best spot to have the most amazing view of the ruins. The beautiful stonework was well restored, consisted of a series of nested terraces which were built for farming and agricultural purpose. The site was still in incredibly good condition even though time had been passed for centuries.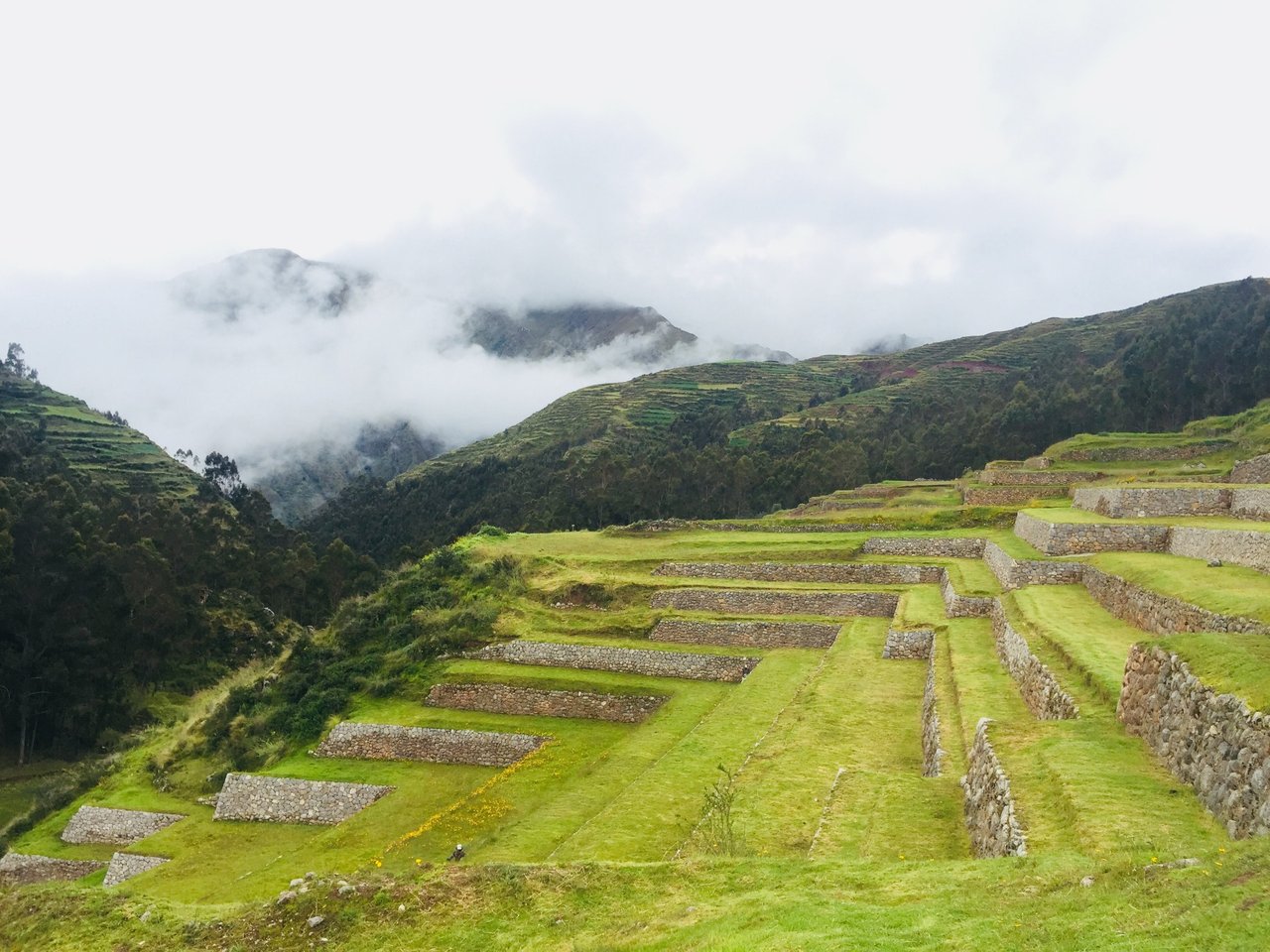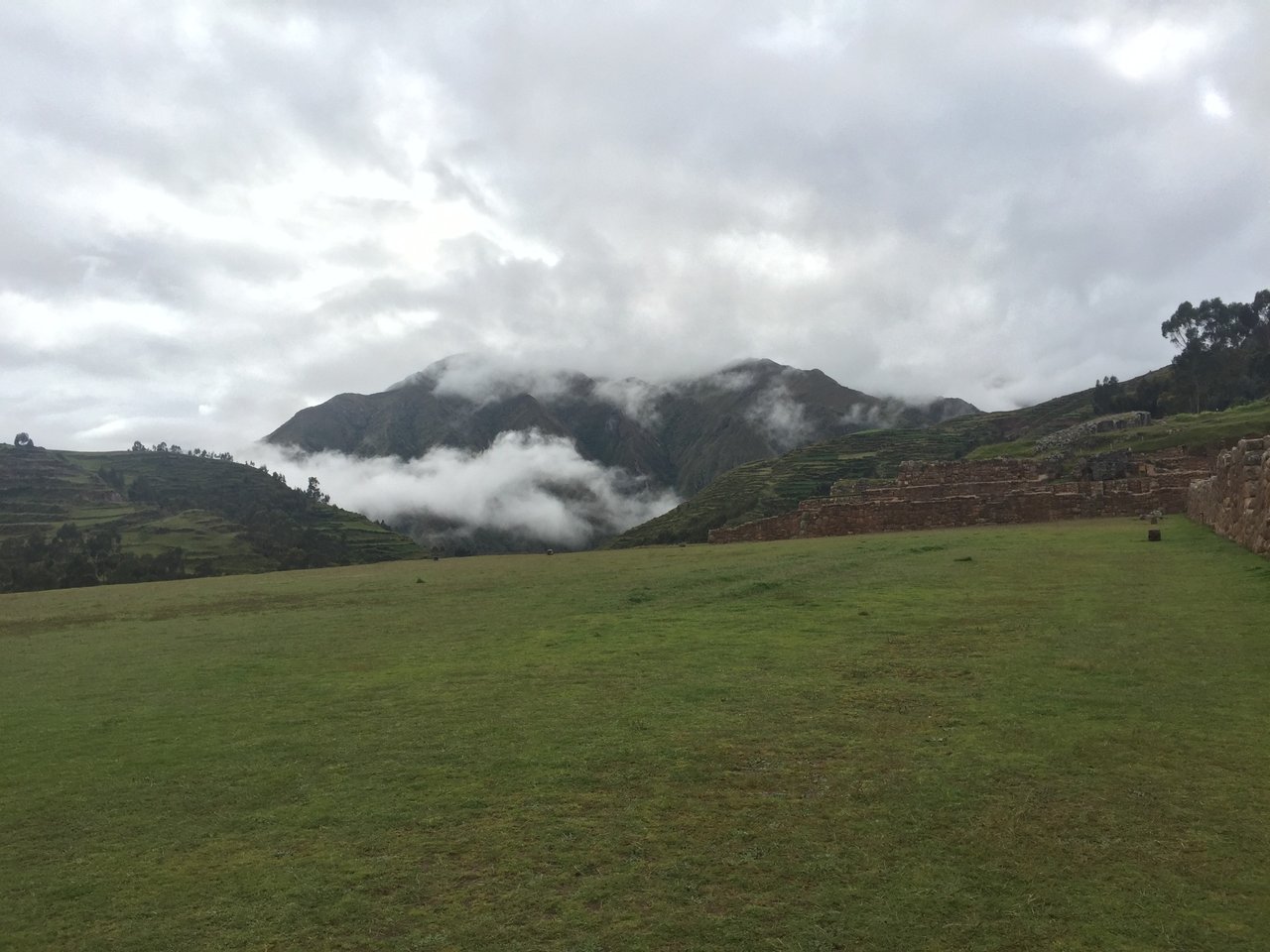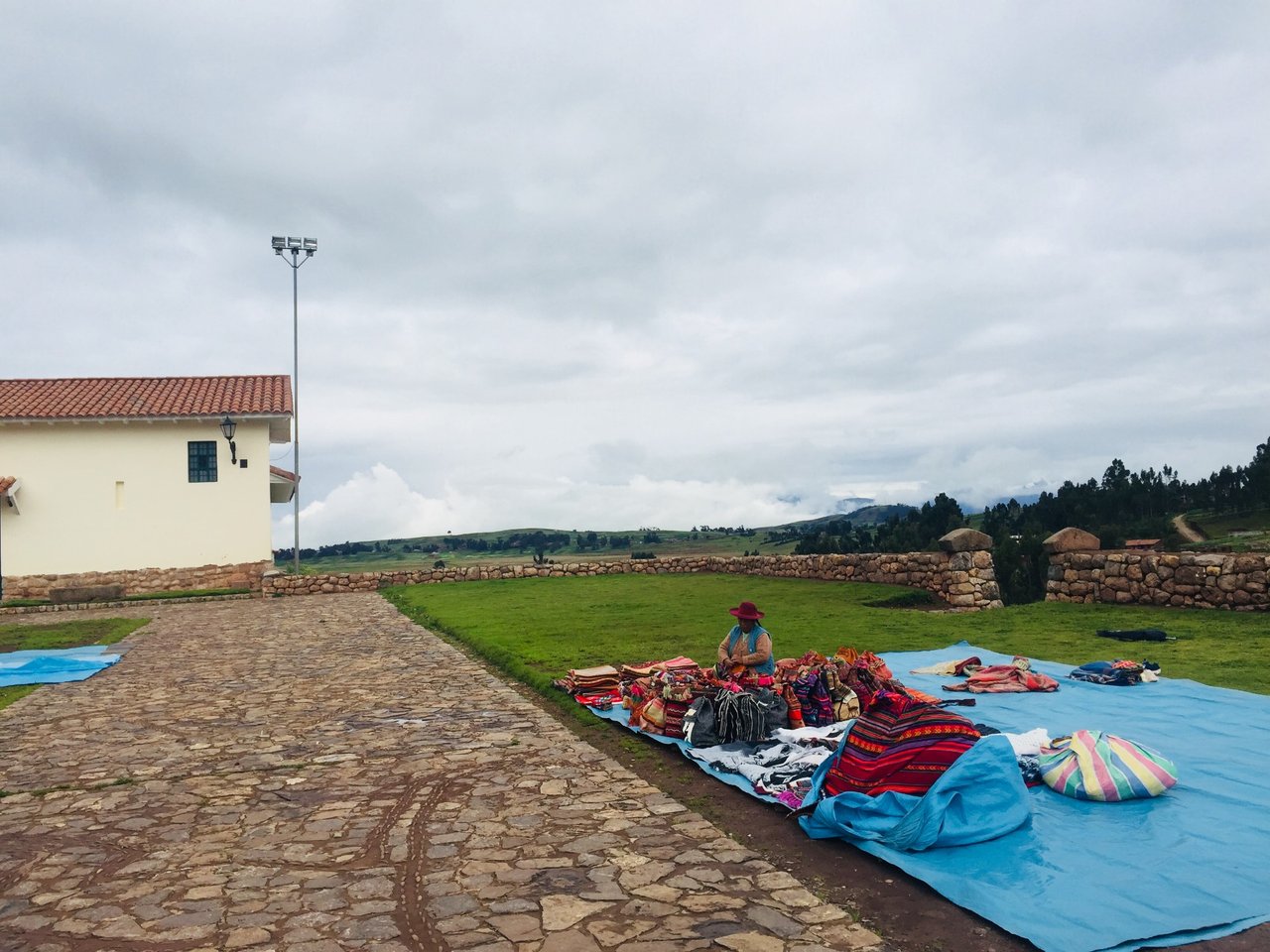 It was early morning and there were just a few visitors, not as crowded as other attractions, so it was quite a good place to wander around pleasantly and admire the nature, history and architecture.
There was a local market also, but it was closed on the day I visited. But if you wanted to buy something, there were some women selling things outside for tourists. For me, those vendors sitting there was kind of an extra scene added to the charm of Chinchero.
---
Centro Textil Acllas – Enjoyable experience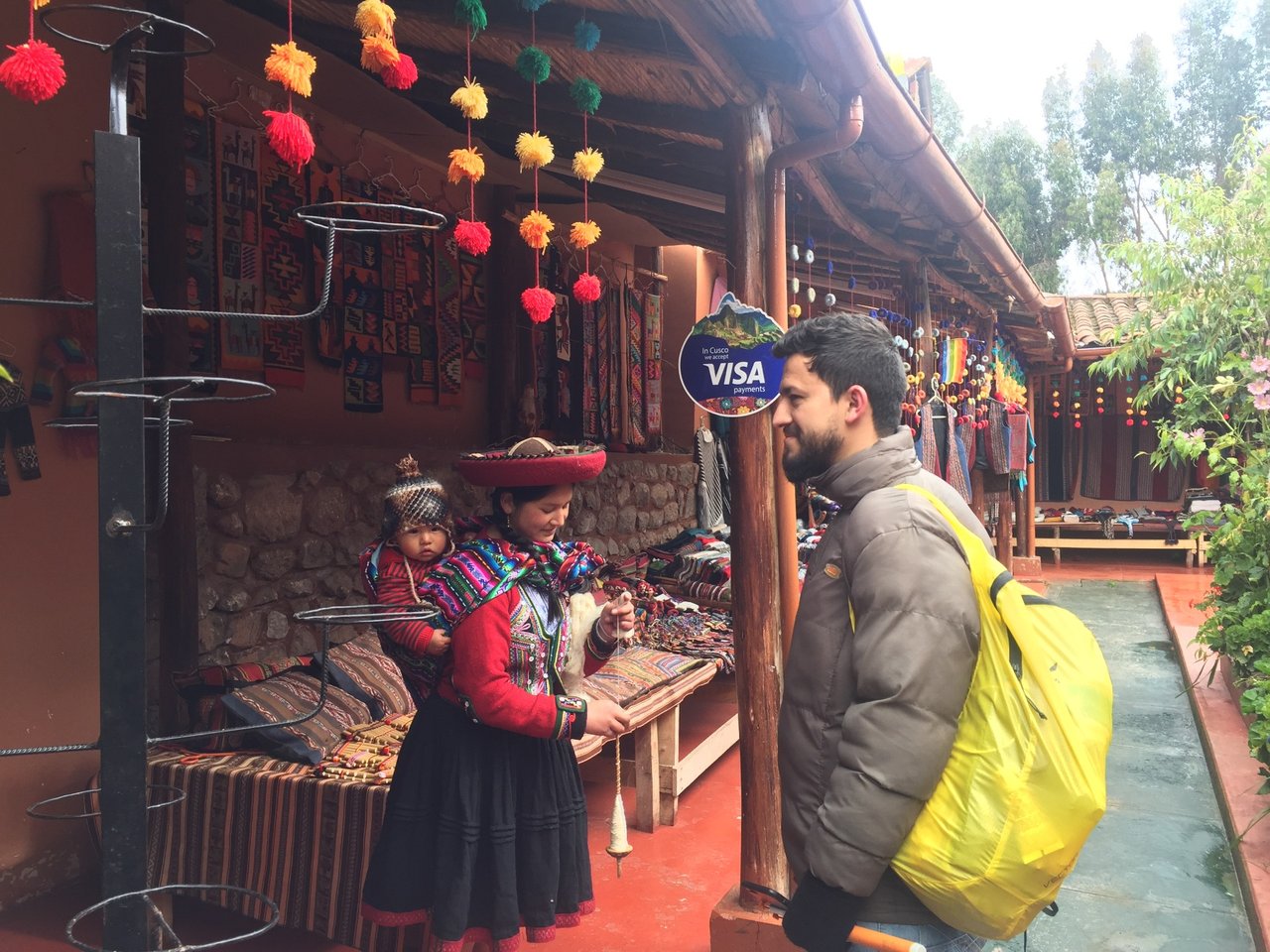 There is one thing you shouldn't miss when happening to be in Chinchero, it is the Centro Textil Acllas –a place of shopping. Yes. Sound boring and touristy already but it will be beyond your expectation. As you may know, Peru is the country that is never short of handcrafted products, especially the mixed blend textiles which this country has been known for.
Beside the spectacular sightseeing, Chinchero also offered a remarkable experience which was the demonstration of the local textile production. If you are interested in how the textiles are made and would like to know the way of traditional spinning, dying, weaving was done, this is absolutely the place you should spend some time.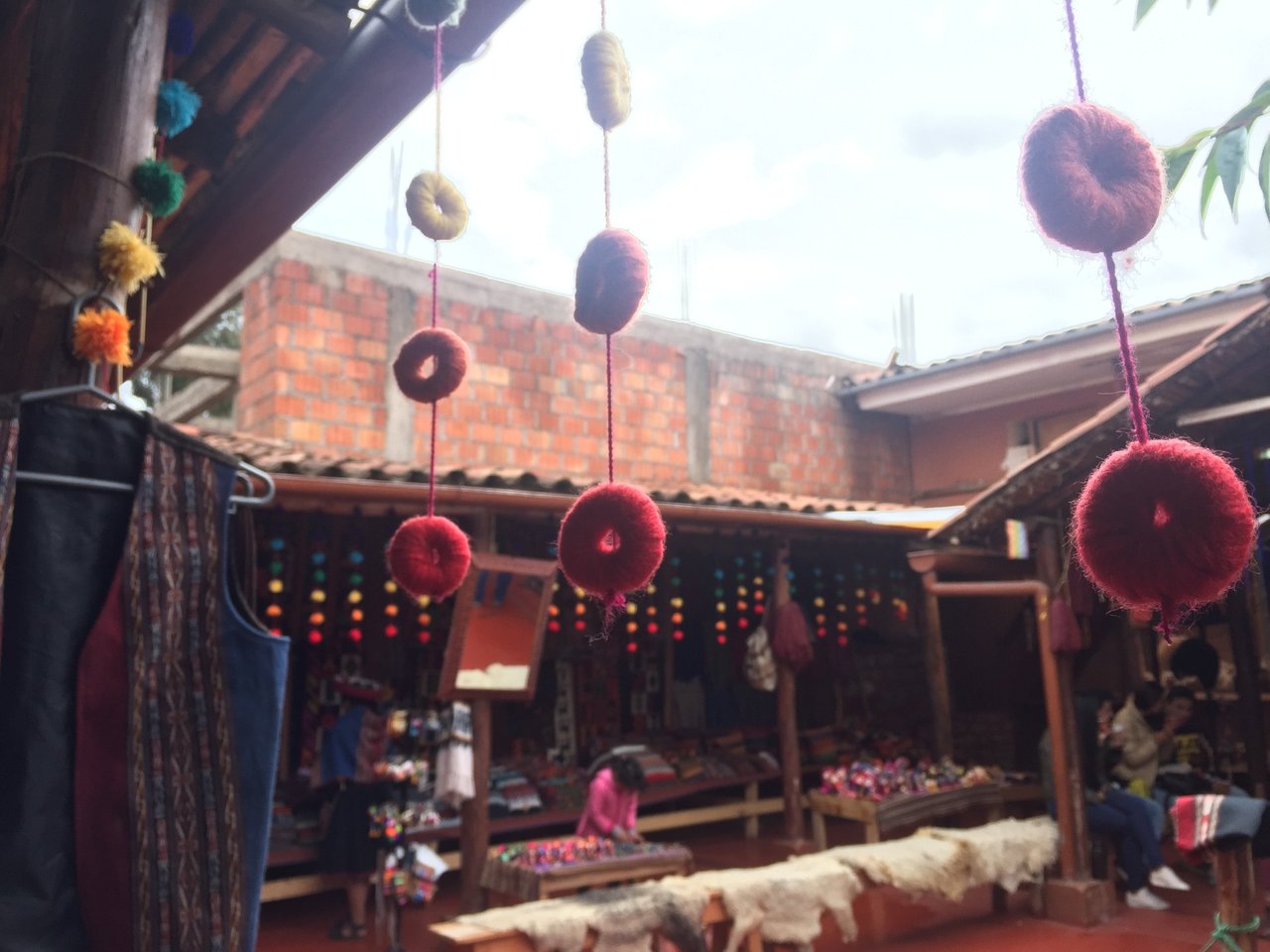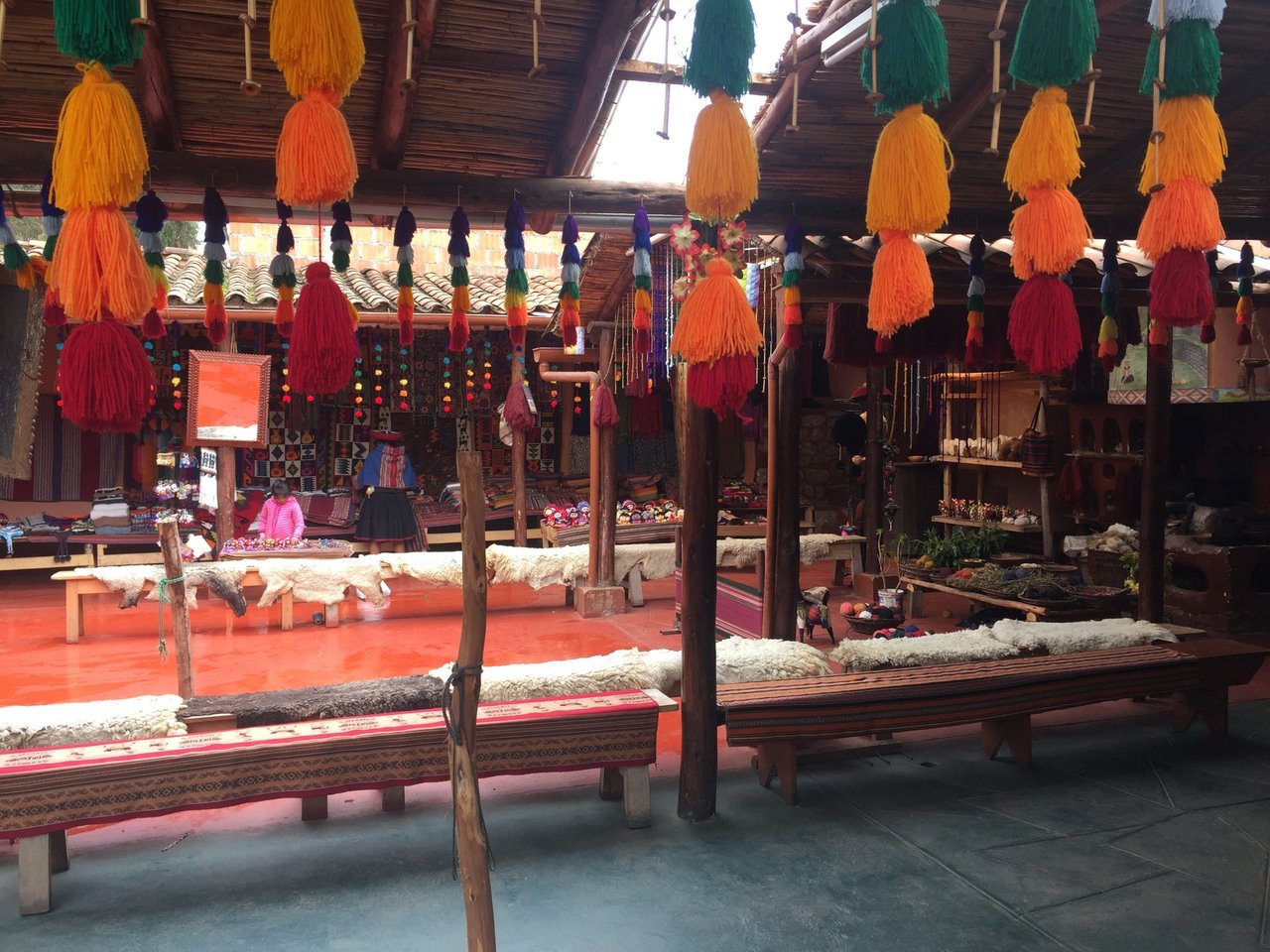 Firstly, as a part of the tour, I was not sure what to expect from this stopover, but it was surprisingly enjoyable experience, very informative and entertaining also.
We were warmly welcome and offered a cup of mint tea. We all sat down in a semicircle to watch the demonstration. And there was a woman who walked us through all the stages of the work in both Spanish and English. She explained in details how it worked and what was the technique to prepare all things.
It was really interesting to see how the local used all the natural materials such as flower, insect, vegetable, etc. to create those beautiful colors for the dyeing process.
I saw her made cleaning soap from some kind of plant then washed up all the wool. She also showed us that different leaves will create different colors and by adding some lemon juice, it would turn to another one. For example, when she made the dark red from the purple corn, then added some drops of lemon juice and it instantly turned to the bright red which could be used as lipstick.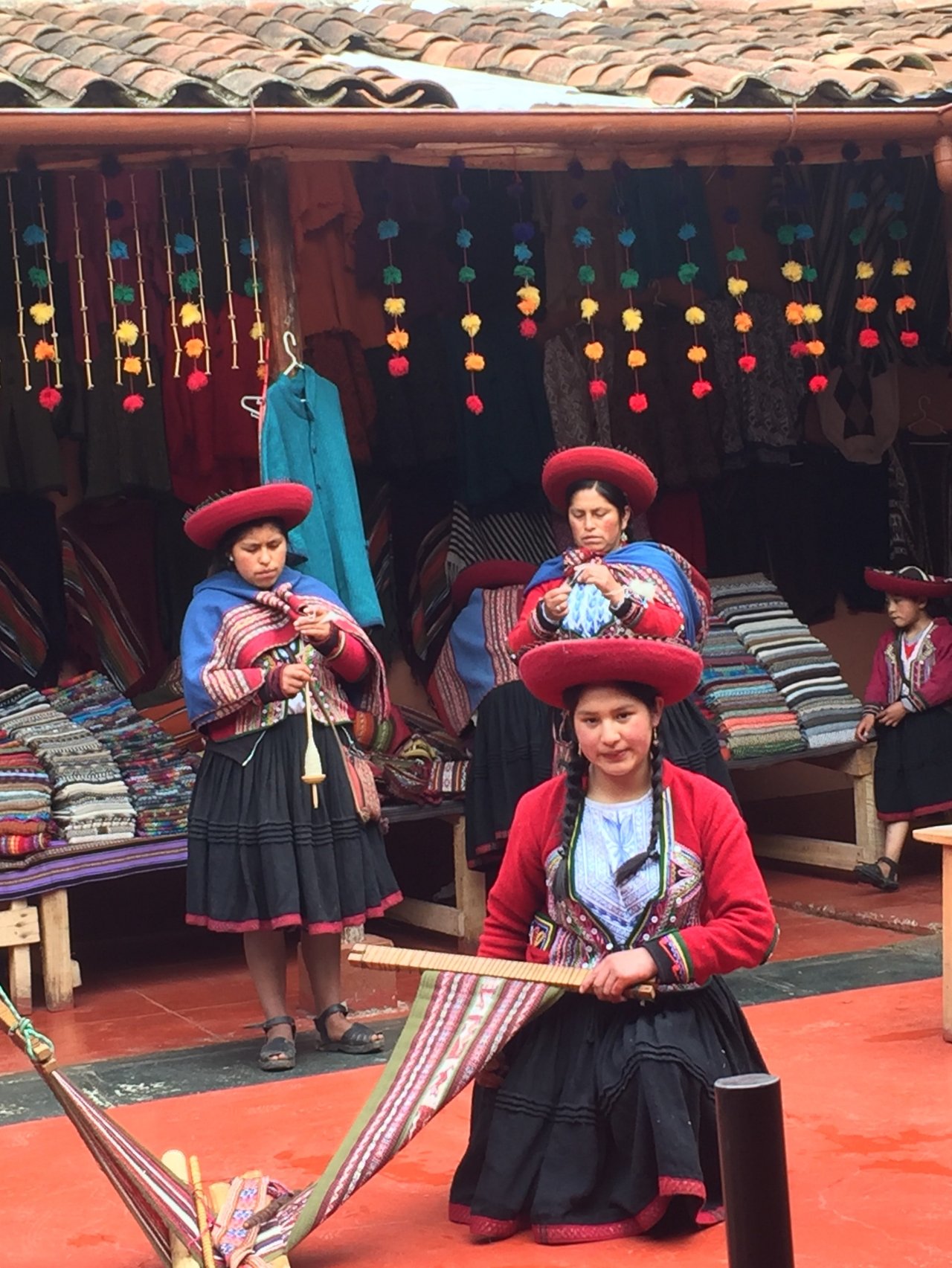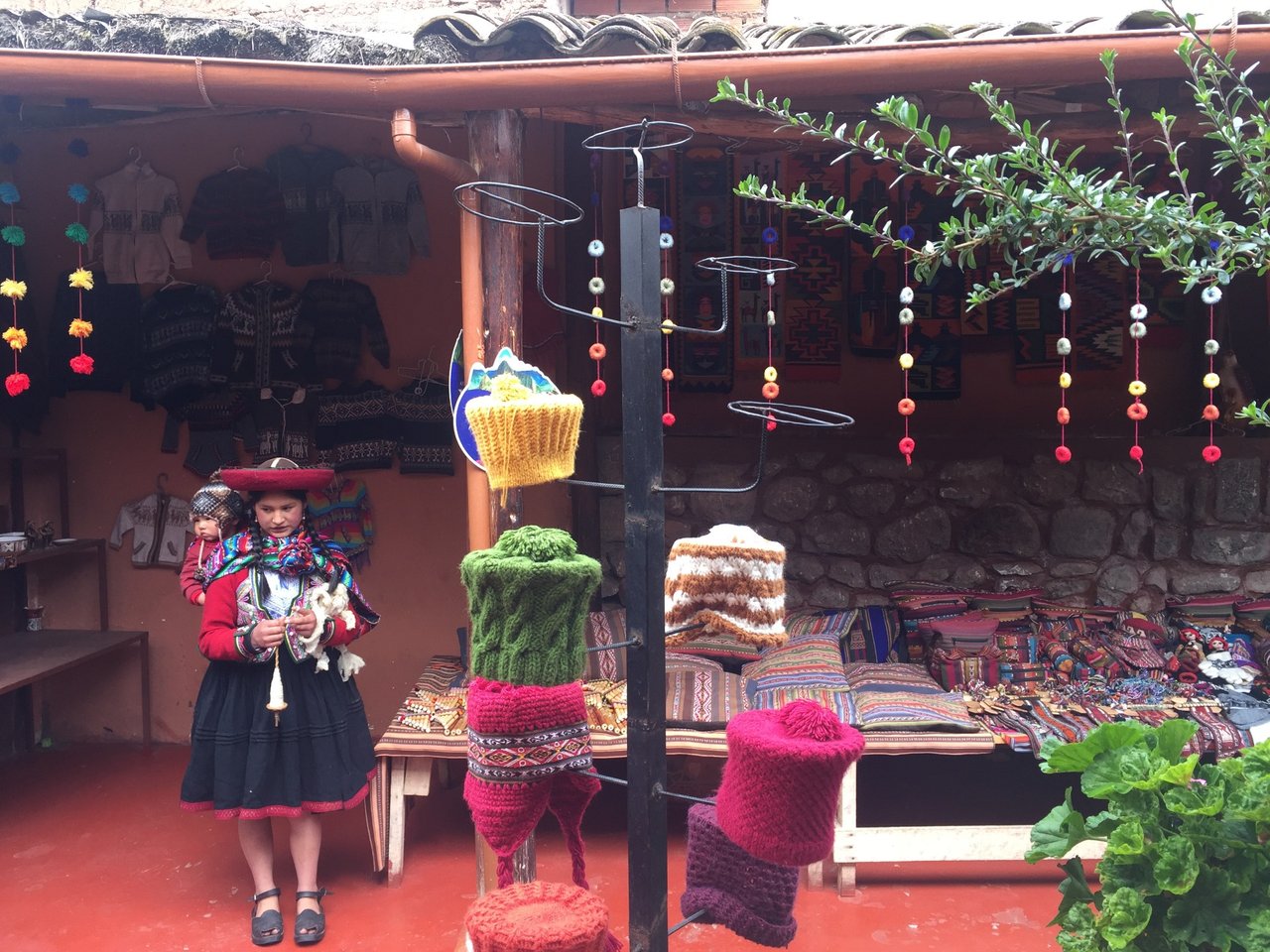 People may think all this demonstration was just for selling things eventually. Yes. They did want to sell their products. But I think that it would also be a good chance for tourists from all over the world to know better their tradition and appreciate the local culture.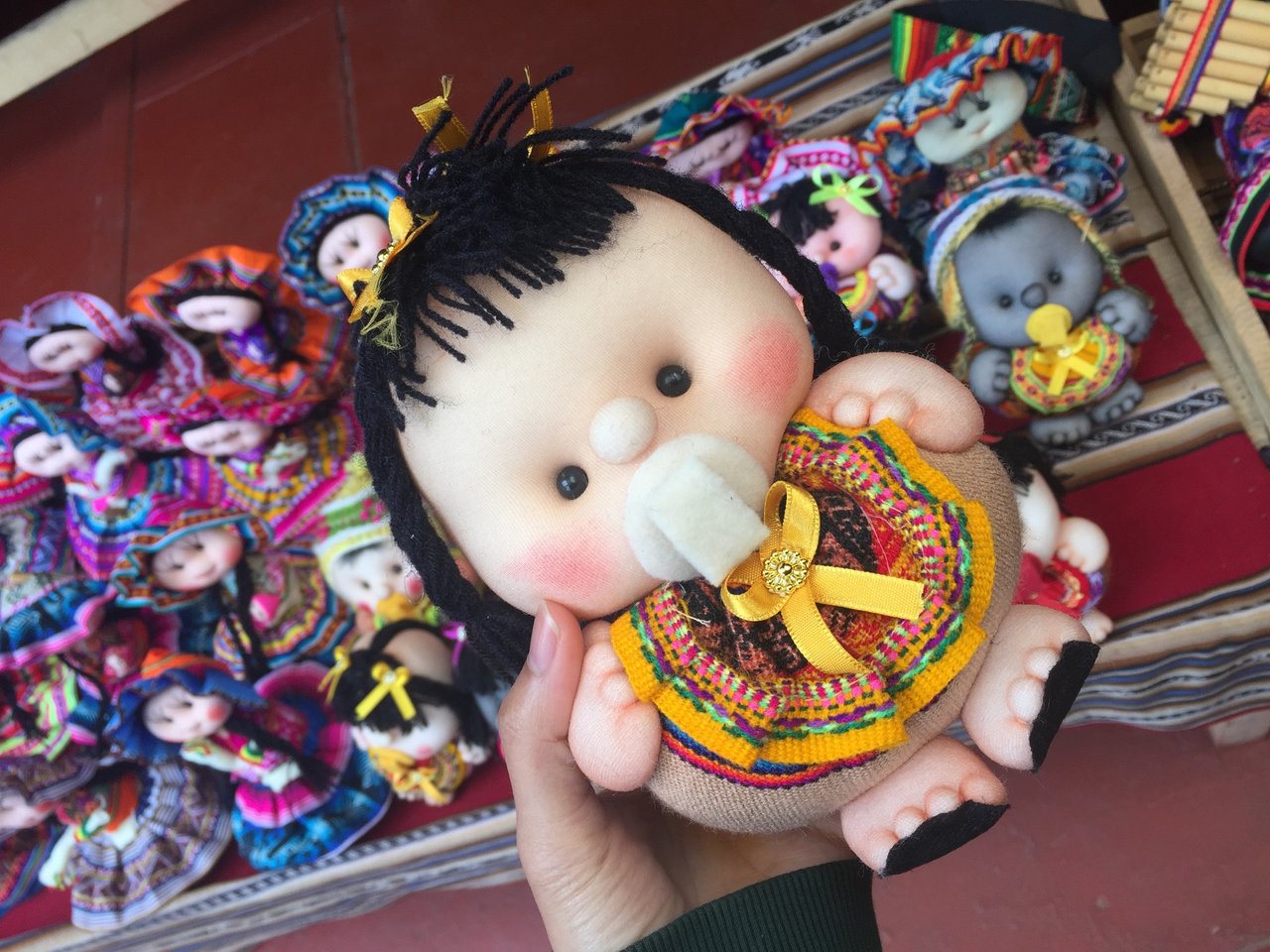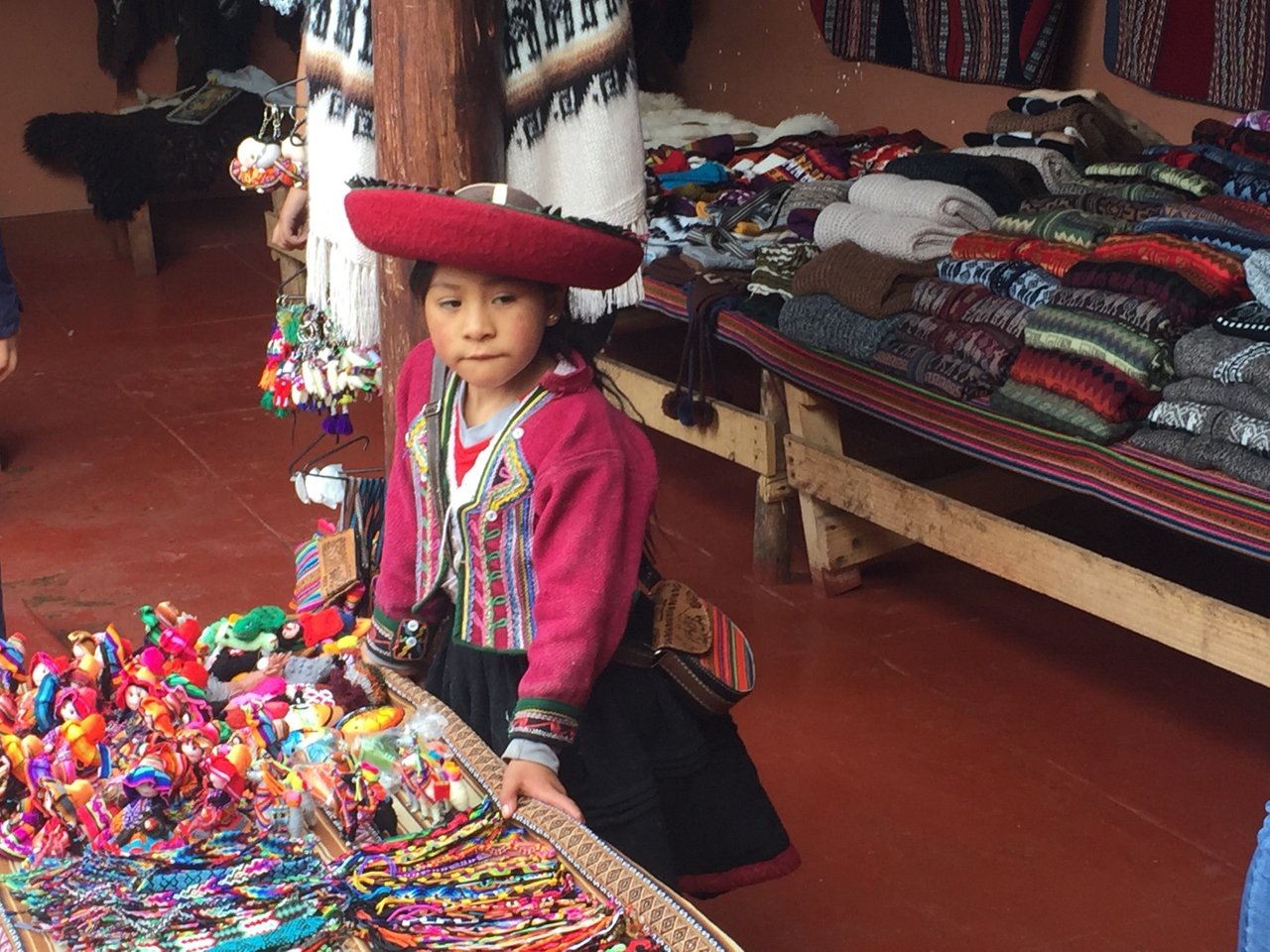 This was not a kind of local market but serving the tourist only. However, the products for sale here seemed high quality and the price was quite reasonable. You can consider buying some as souvenirs here. There is no pressure to purchase items at all, I enjoyed the place very much, but I didn't buy a thing and the ladies were still nice and free for us to take photos around.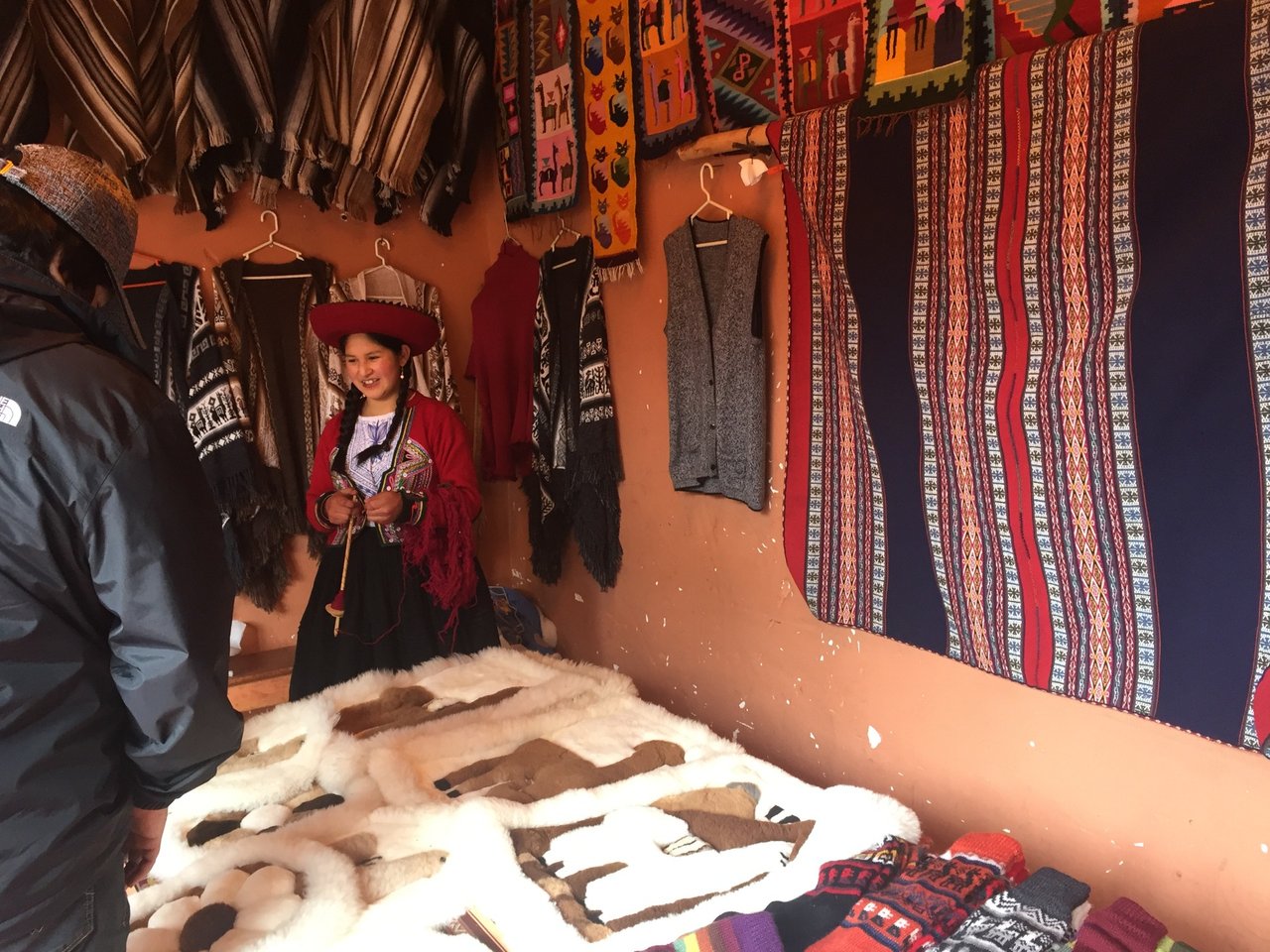 The charm of the place doesn't come from the handcraft merchandise but probably from those shy and lovely ladies in their wonderful dresses.
I think it is worth a quick visit on the way heading to other attractions of the Sacred Valley. The total time I spent there in Chinchero might be around 1 hour and it was enough.
---
Centro Arqueológico de Chinchero - Chinchero District 08651, Peru
[//]:# (!steemitworldmap -13.388952 lat -72.046495 long d3scr)
---
View this post on TravelFeed for the best experience.