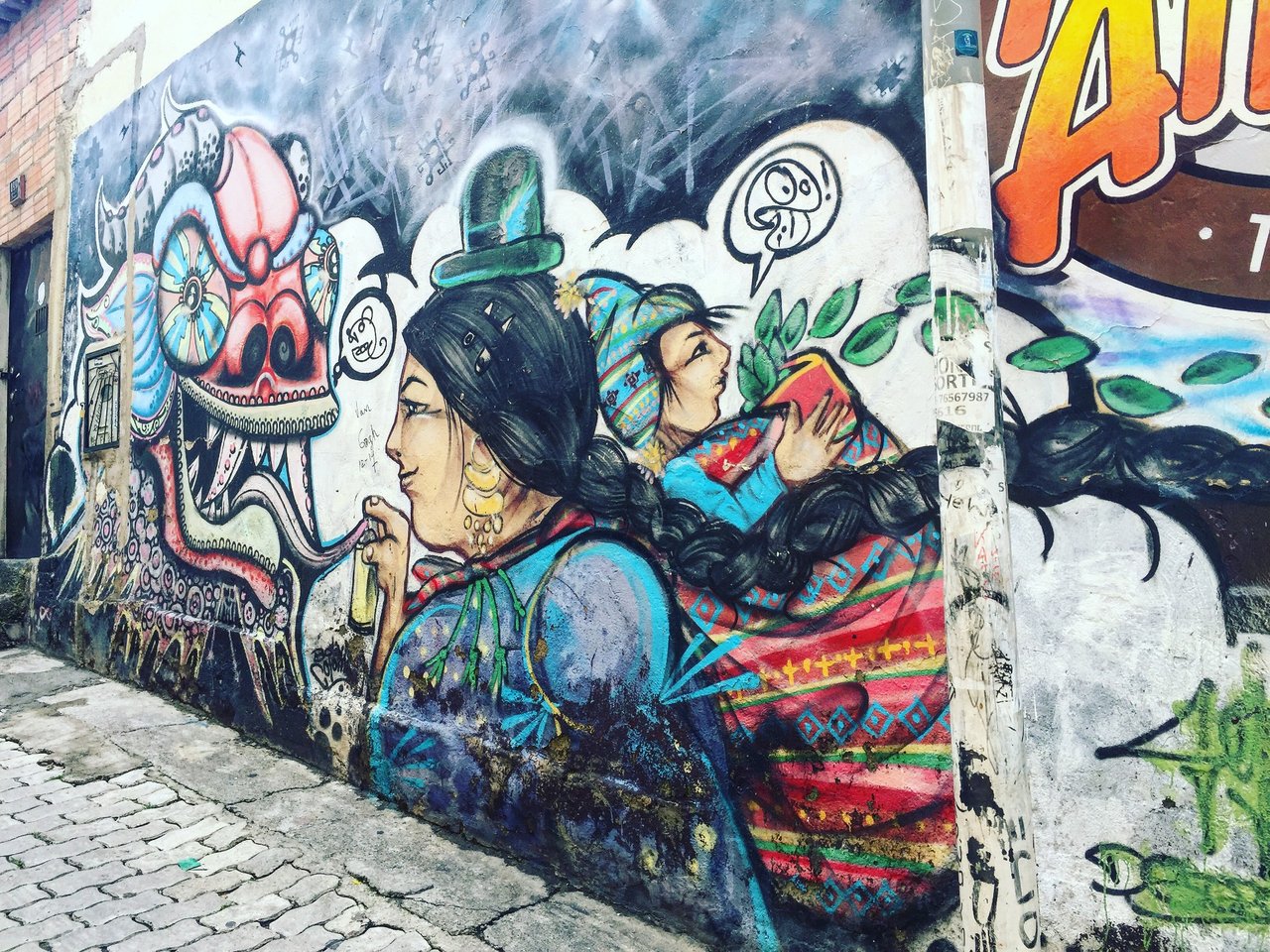 Read "The Witches' Market, La Paz, Bolivia - The place that has everything but magic" on TravelFeed.io for the best experience
---
On the way heading south, La Paz was a stop that I spent much more time than I had planned. Due to the protest which was taking the place in Uyuni - my next destination after La Paz, I had no choice but staying longer in this city and waiting for the protest to end. Unexpectedly, I had more time to get to know the city and found out that this intriguing city has a lot more to offer than I thought it would have.
There are different aspects of La Paz to explore. If Mi Teleferico - the cable car system showed me how modern and smart-designed this city was, the Witches' Market, at some point, helped me to dive into the traditional and ritual part of the indigenous even though it was not quite close to what I expected it to be.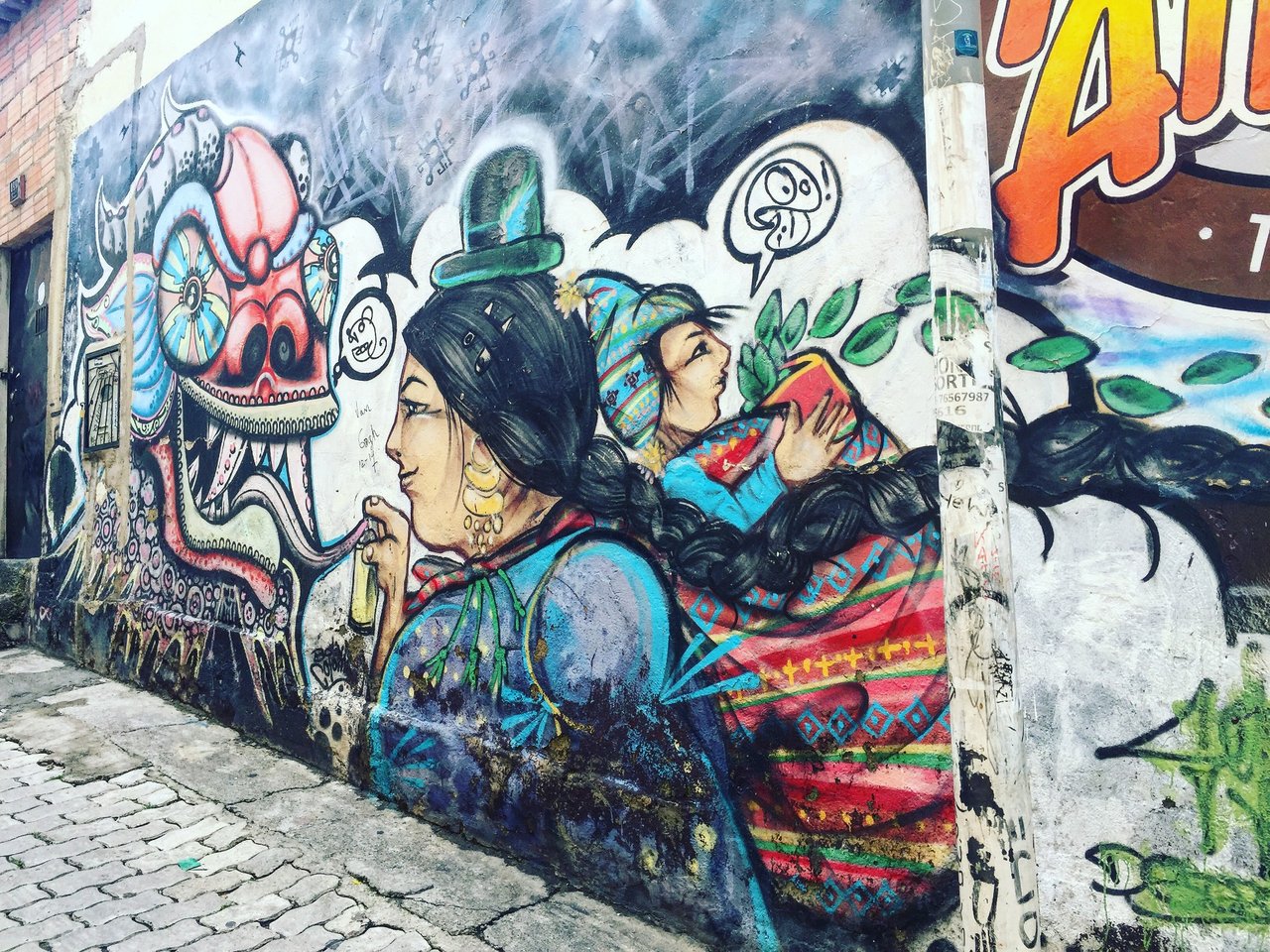 ---
The Witches' Market, also known as El Mercado de las Brujas and La Hechiceria, is a popular tourist attraction located in Cerro Cumbre, a mountain clearing in La Paz, Bolivia.
Source: https://en.m.wikipedia.org/wiki/The_Witches%27_Market
---
I wasn't sure what to expect since witches and magic are something very strange for me, but it was really absorbing when reading about it on the internet. I was told that the market was the place that people could find almost every cure for whatever kind of illness they may have, from high altitude sickness to a broken heart, unfaithful husband, or even a bad spell that they think may be cast on them. Fascinating, isn't it?
---
The fact that it is both interesting and disappointing.
Staying an Airbnb quite far from the market, I made a kind of special effort to get there. Quite breathless as the battle with the high altitude in this hilly city required more than just chewing a few coca leaves. The market wasn't hard to be found in a lively tourist area in the downtown of La Paz, but also easy to be missed since it was much smaller than I thought it would be. In fact, I did pass through it without even notice, then google map directed me to turn back and had a closer look.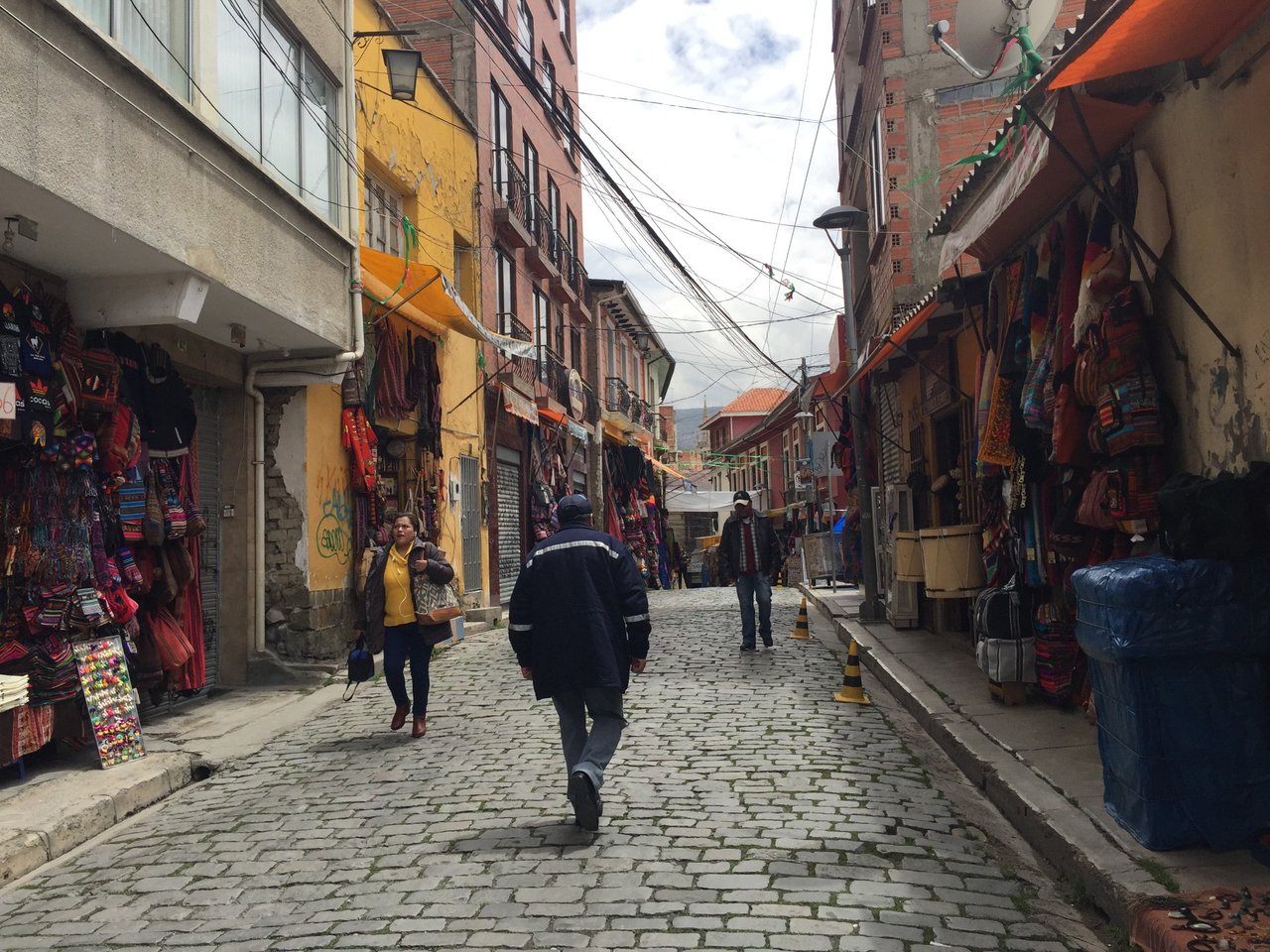 Located on a short narrow street with a handful of maybe half dozen stalls selling handicraft and witch-craft. I found it both interesting and disappointed as it brought the feeling of both the witches' market and tourist-aimed one. It was a sort of letting down for its scale and lack of ... magic?! I was not so into these magic things/witch-craft but I would love to see shaman or witches practice magic somewhere. But there was definitely nothing like that happened. Maybe the problem was those reviews on the internet that made me keep my expectations too high.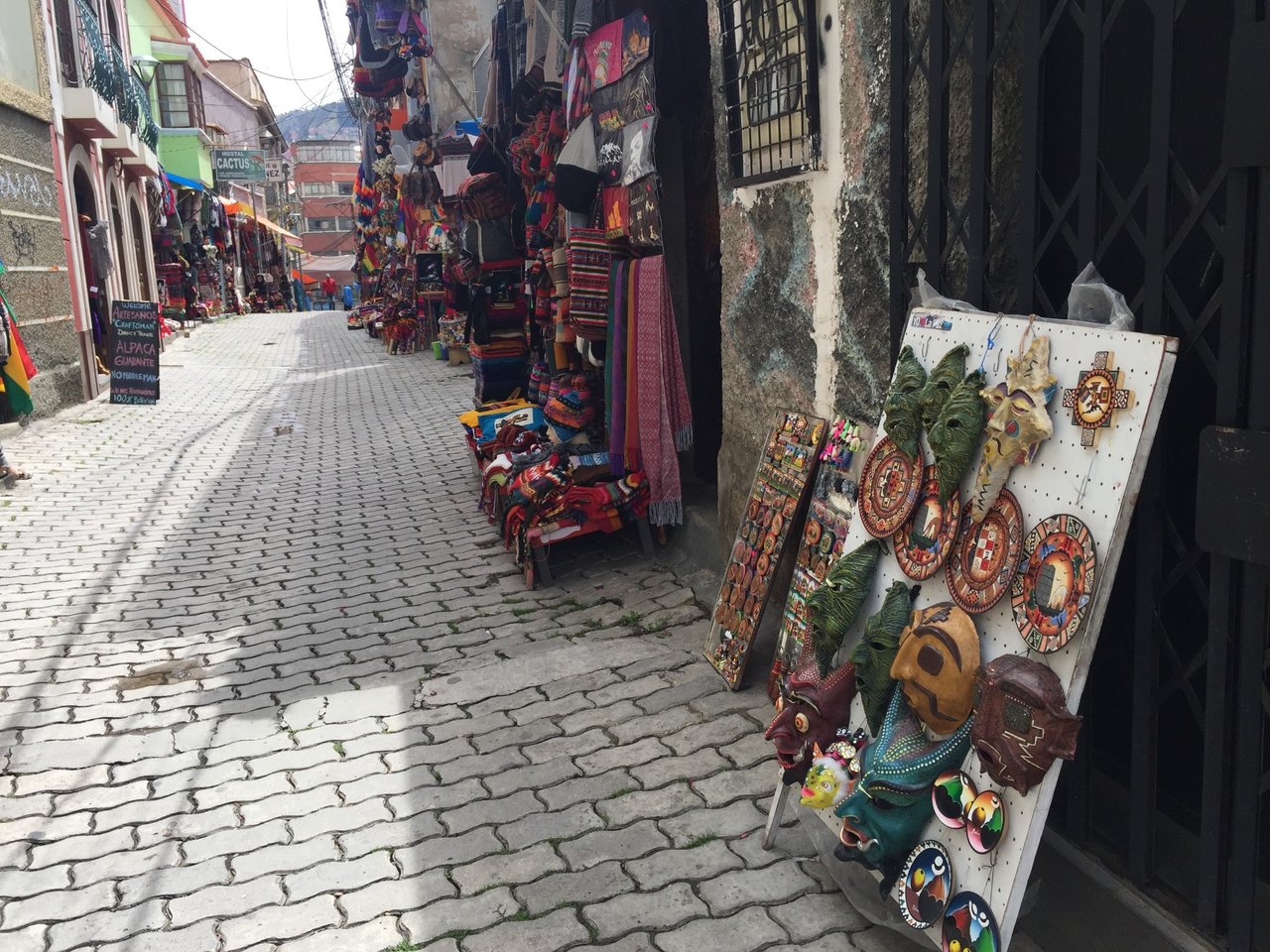 ---
However, the interesting part was still there. Even though it was not much outlandish as it has been made up in my mind by recommendation, it was still different from anything I had seen before. There was still a creepy and quirky vibe from weird stuff to hold a bit of my interest.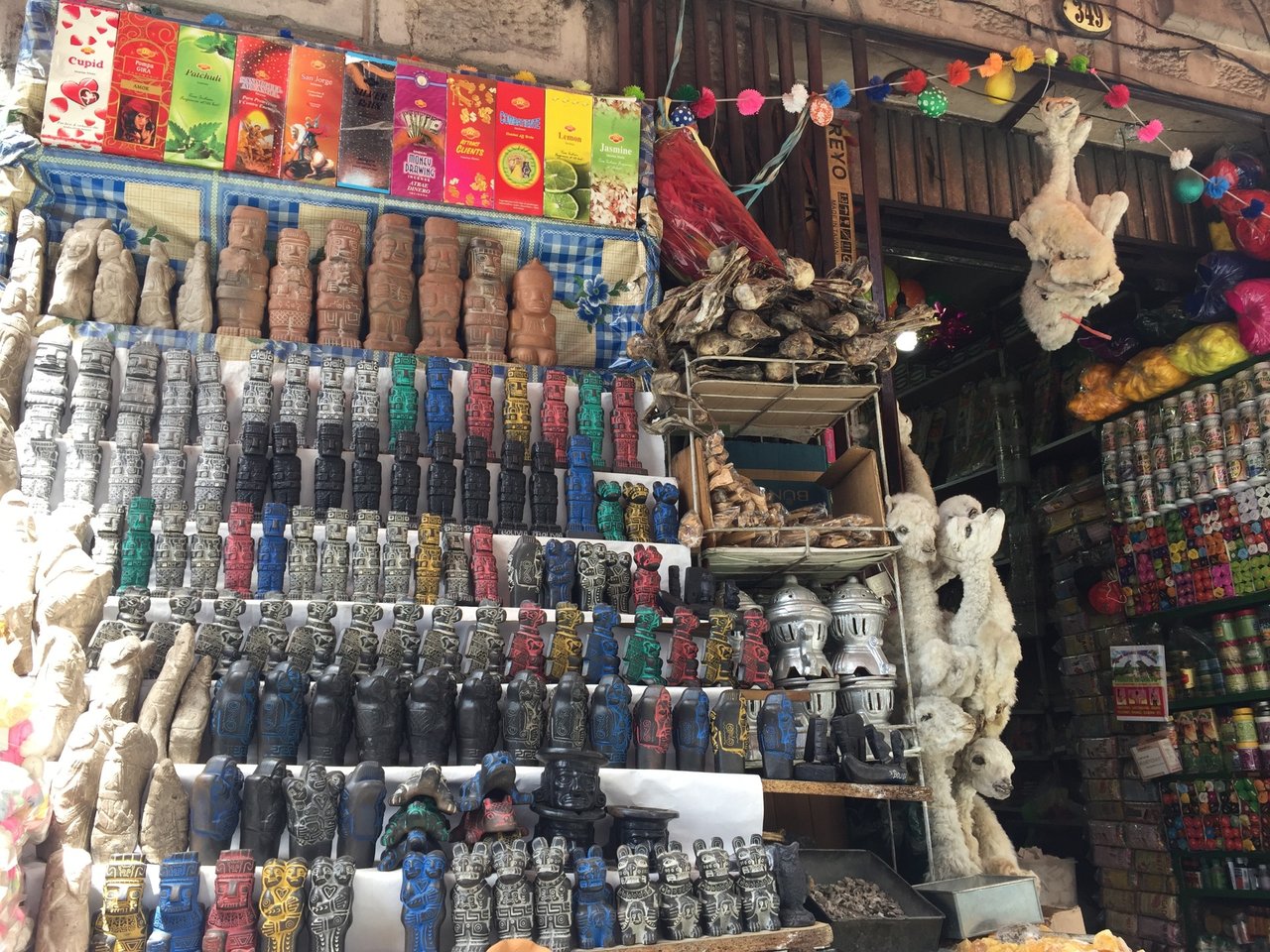 Besides tons of handicraft souvenirs, the market still offered a variety of ritual things from potions, amulets, talismans, objects, herbs to dried animals such as snakes, frogs, turtles and of course llama fetuses which this market has been known for. Those dried animal especially llama fetuses were hanging in the front of all stalls with the witches in dark hats sit right there ready to offer you some spell (or curse). You may find these items so cruel and disgusting but it all was very necessary and important to the spirituality of the Bolivians as it's believed to bring luck, wealth, beauty, love, fertility, etc. Not to mention that those llama fetuses were taken from born dead or miscarriage only (I hope it's true).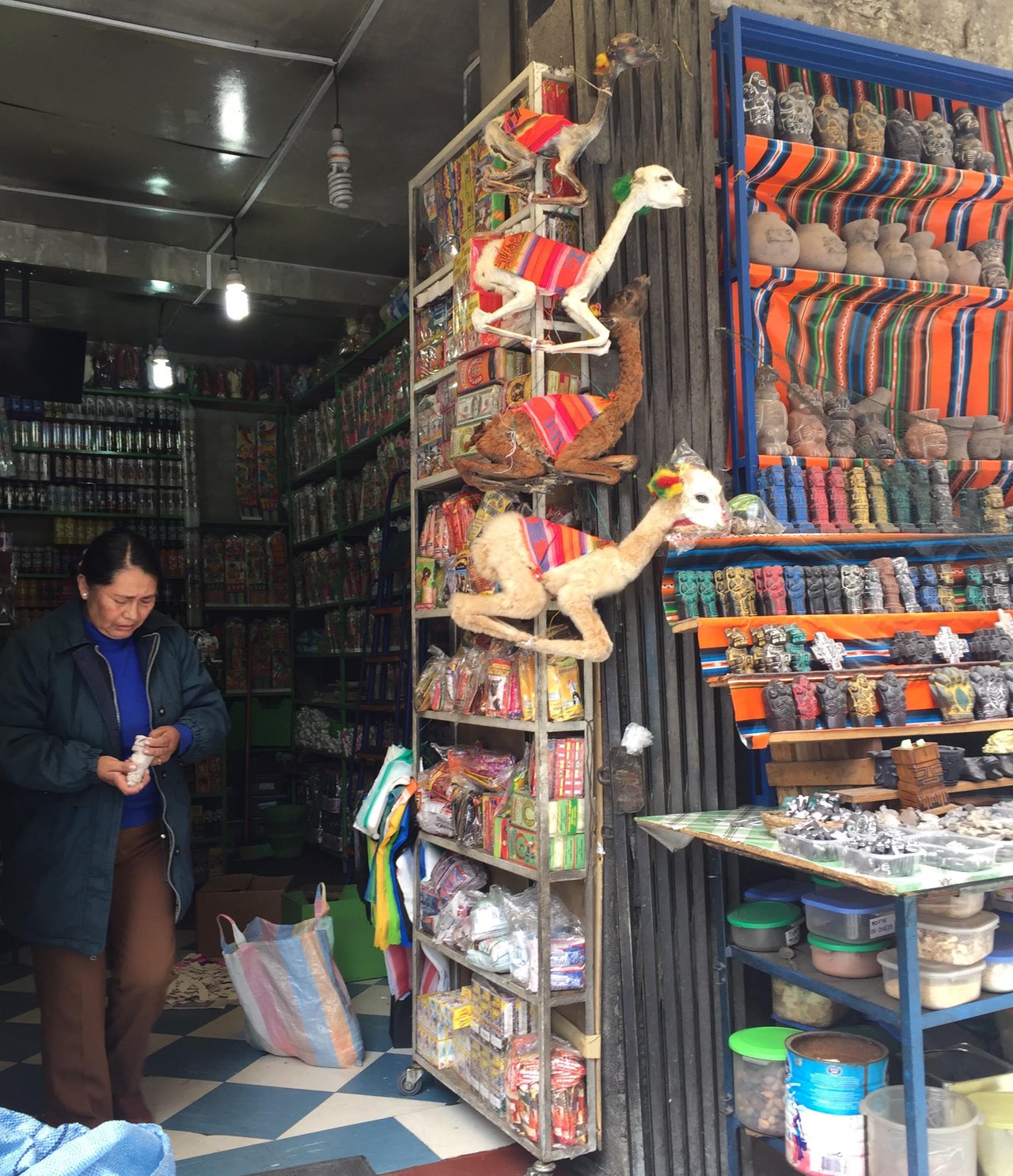 For the use of the llama fetus, as far as I know, when Bolivian builds a new house, it is a kind of tradition to bury a dried llama underneath the foundation as a sacred offering to Pachamama - mother of earth. The poor use dried one but the wealthy will prefer the alive one to sacrifice. It may sound ghastly but locals truly believe that offering a purely innocent creature would bring protection, good fortune, prosperity to both residents and building workers during the construction process and afterward.
---
Now it seems to have everything but magic.
The witches' items and objects sold here were not just for fun. There was undoubtedly a time that people come here to be cured, to break the curse or to cast a bad spell on someone, etc. But it is just not much like before. And the intended purpose of the market is faded away while the touristy feeling is gradually taking over the place with varieties of souvenirs.
The belief in this kind of rituals and the practice of witches are still very much alive here with Bolivians but the market apparently no longer takes part in that tradition. Maybe somewhere else. Now this place is left with the tourist curiosity only.
---
Lack of authenticity
If you are looking for a souvenir, this place offers plenty of colorful and beautiful things for you to buy. You will find all sorts of handicraft but if you are seeking which this market supposed to have, such as love poison, a remedy to cure what ails you or an eye-pleasant witches' performance, I'm afraid that such things are no longer available.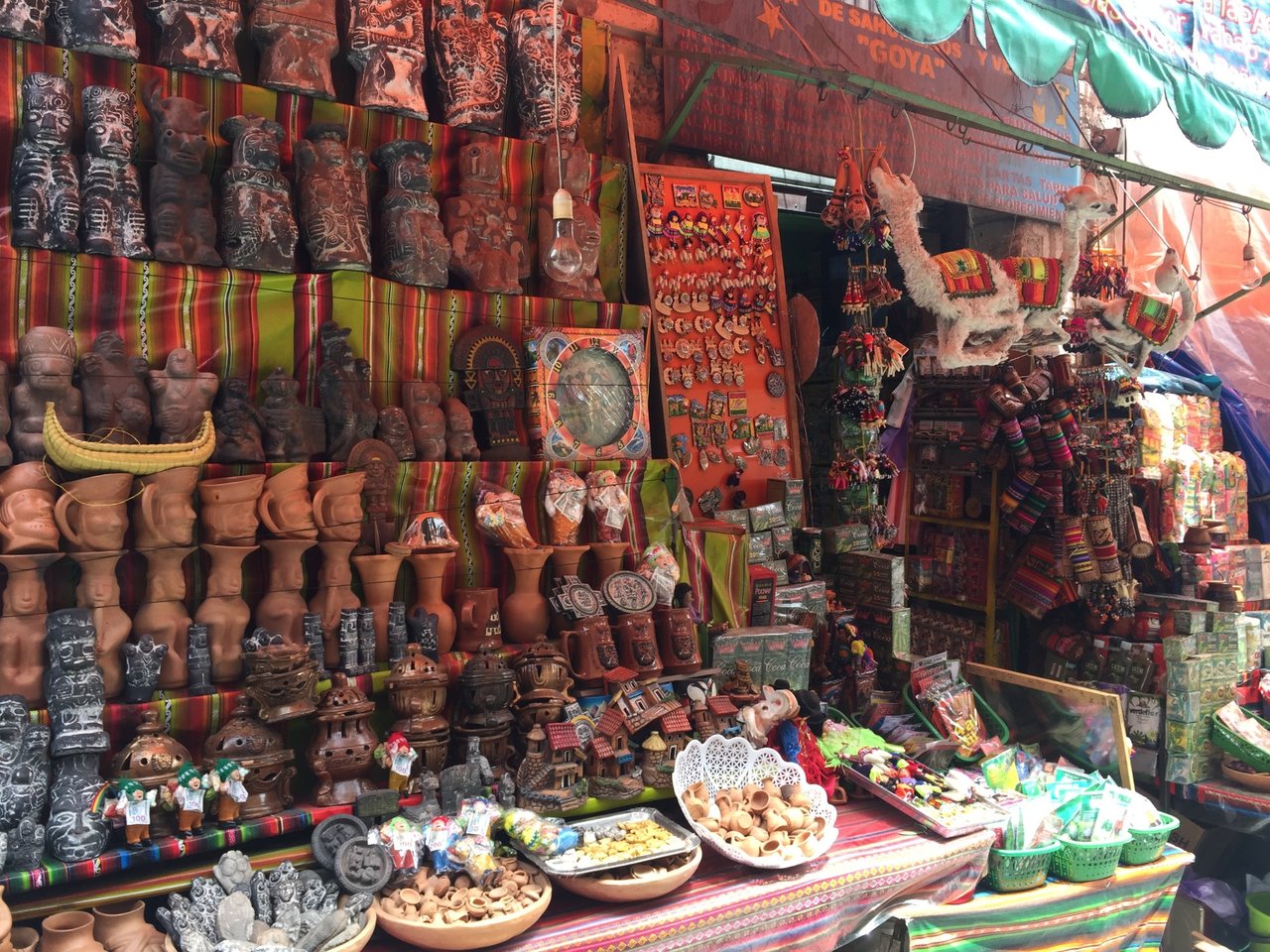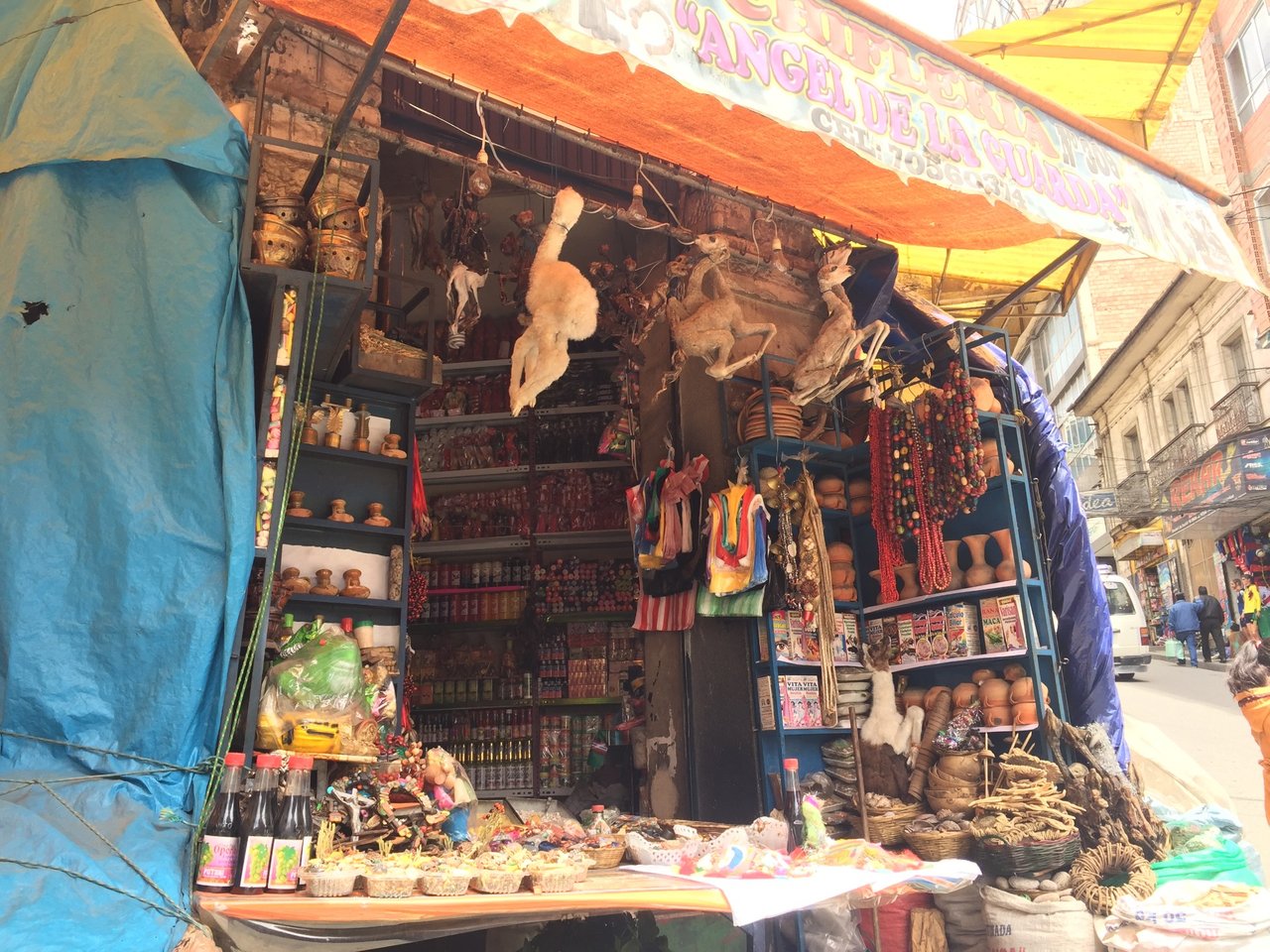 If you want to dive into the rituals of Bolivian, you still can consider visiting this place, but better come with a guide. It could be more interesting if you know and understand what you're looking at and stories behind it. If not, the market will just be like many other souvenir markets out there without any highlight.
It is worth a wander but if you missed it, don't worry, you have not missed out on much. There are always opportunities to see the same or similar ones somewhere else. I heard that there is another Market in El Alto where the real witches are. If I have another chance, I'm definitely gonna go there for authenticity.
---
Address: El Mercado de las Brujas - Melchor Jimenez, La Paz, Bolivia
[//]:# (!steemitworldmap -16.496465 lat -68.139011 long d3scr)
---
View this post on TravelFeed for the best experience.