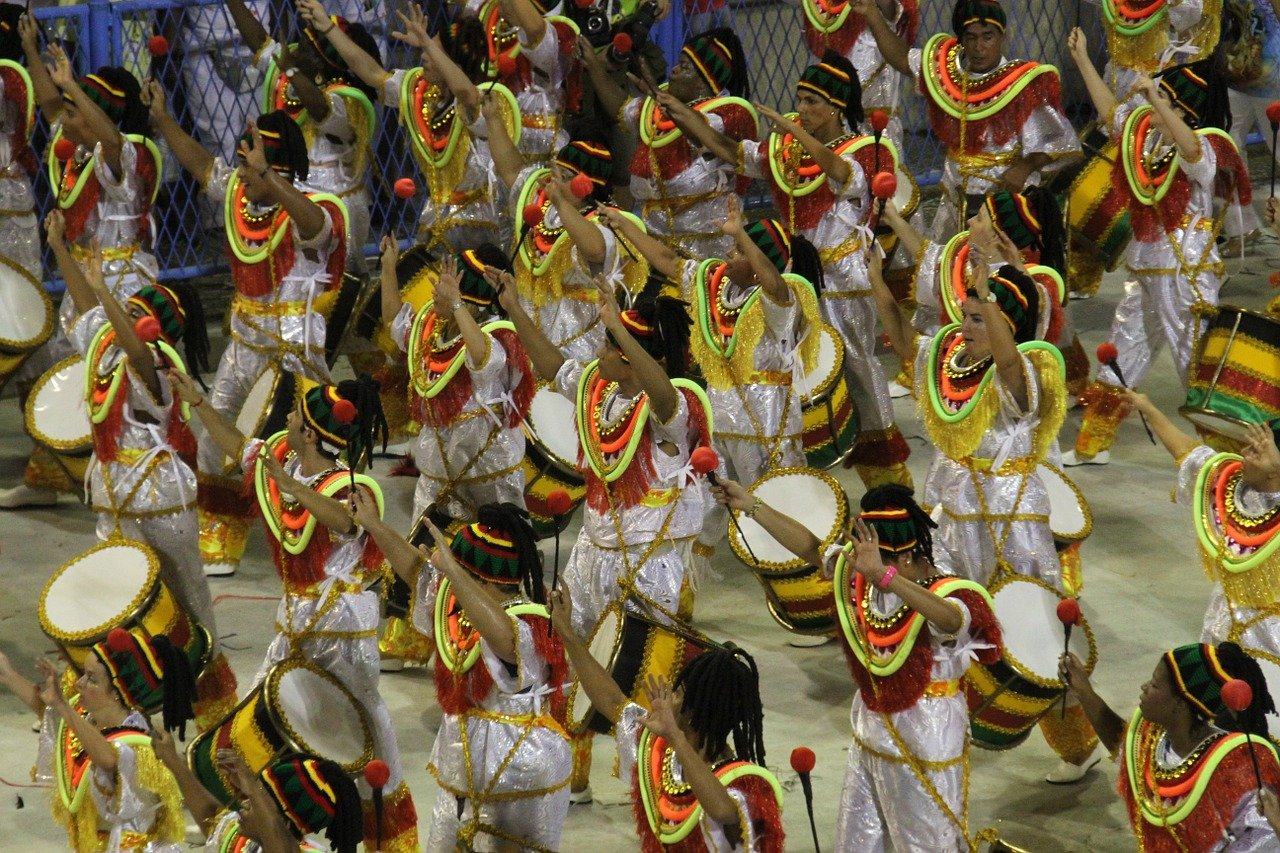 Rio de Janeiro es la ciudad maravillosa. Un lugar fantástico, cautivante e interesante, gran parte de la cultura brasilera nació aquí. Hay muchísimo para ver, como la arquitectura de varias épocas. Es una ciudad para quedarse 5 a 7 días, visitada por los brasileros y por extranjeros. Durante mi viaje crucé gente de Argentina, Paraguay, Brasil, Rusia, Estados Unidos, Japón, Colombia, Chile, Ecuador e incluso gente de Alemania.
Es una ciudad que disfruté por 9 días durante finales de abril a principios de mayo de este 2019, es maravilloso cambiar el frío de Buenos Aires por la calidez del otoño carioca. Y cuando tengo la oportunidad de salir de Argentina, no dudo en ir a Brasil, sus paisajes, sus cálidas playas, su gente tan amable y bien predispuesta, su cocina tan rica y variada.
Rio de Janeiro is the wonderful city. A fantastic, captivating and interesting place, much of the Brazilian culture was born here. There is a lot to see, like the architecture of various eras. It is a city to stay 5 to 7 days, visited by Brazilians and foreigners. During my trip I crossed people from Argentina, Paraguay, Brazil, Russia, United States, Japan, Colombia, Chile, Ecuador and even people from Germany.
It is a city that I enjoyed for 9 days during the end of April at the beginning of May 2019, it is wonderful to change the cold of Buenos Aires for the warmth of the Rio de Janeiro autumn. And when I have the opportunity to leave Argentina, I don't hesitate to go to Brazil, its landscapes, its warm beaches, its friendly and well-prepared people, its rich and varied cuisine.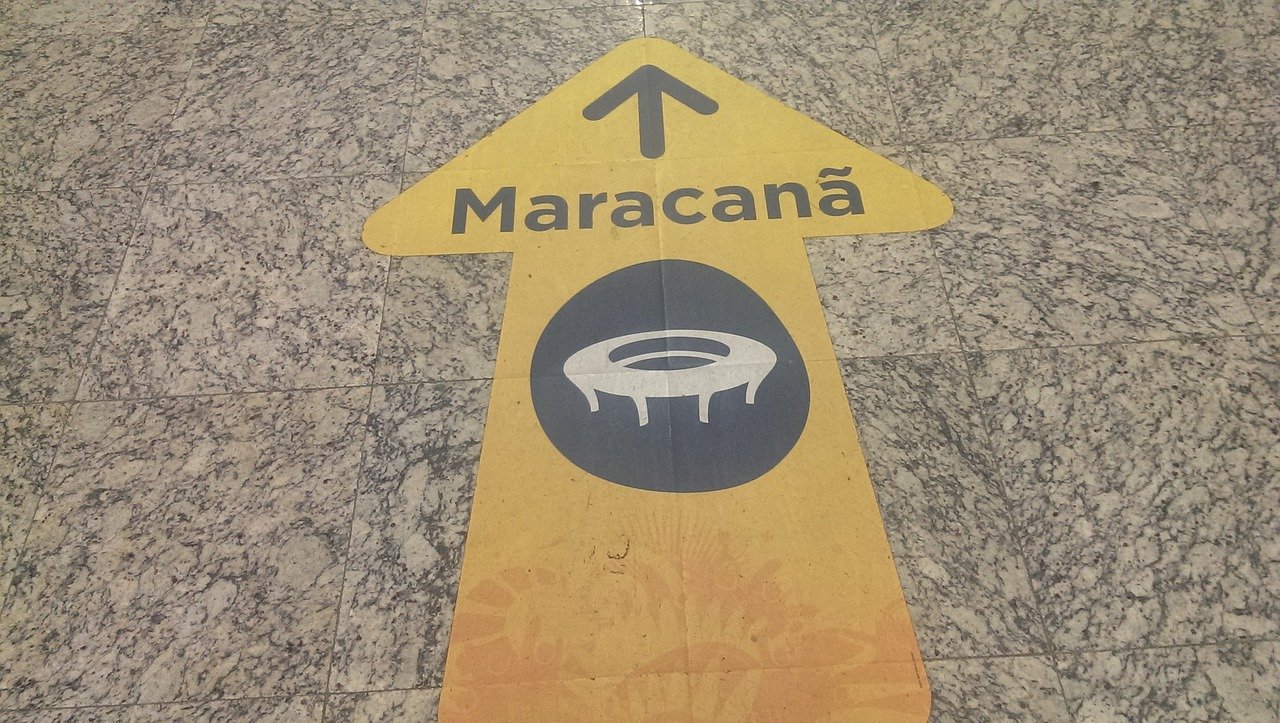 Fuente
(Uno de los ingresos al Maracaná)
En esta ocasión voy a relatarles la segunda parte del tour por la ciudad de Rio de Janeiro donde recorrimos el Sambódromo y el Estadio Maracaná (sólo por afuera porque estaba de reformas para un festival y no nos permitieron entrar, las fotos del interior son de pixabay.com y las del exterior son propias).
Este tour que duraba desde las 7 de la mañana hasta las 2 de la tarde nos costó 100 Reales (unos 25 USD) con el almuerzo de todo lo que puedas comer sin la bebida incluída (un agua mineral de 500 cm3 costaba 5 reales o 1,25 USD).
El Estadio de Maracaná (en portugués, Estádio do Maracanã), formalmente Estadio Jornalista Mário Filho (Estádio Jornalista Mário Filho), es un estadio de fútbol de la ciudad de Río de Janeiro, Brasil.
Es el estadio más grande de Brasil y fue el más grande del mundo durante mucho tiempo. Fue sede de las Copas del Mundo de Fútbol en 1950 y 2014, y en ambas también fue sede de los encuentros que definieron el título.6 Su dirección es Rua Professor Eurico Rabelo, s/nº, portão 18, Maracanã.
En este estadio se disputó el duelo definitivo de la ronda grupal final de la Copa del Mundo de 1950, entre las selecciones de Brasil y de Uruguay, encuentro que ostenta el récord de público en partidos oficiales: 199 854 (en esa época no se ponían asientos en las gradas lo que reduce la capacidad de los estadios) [El agregado es mio]. El triunfo de Uruguay, por 2 goles a 1, pasó a la historia con el nombre de Maracanazo, y se considera el hito máximo de los campeonatos del mundo de fútbol. Ver más en Fuente
In this occasion I am going to tell you the second part of the tour around the city of Rio de Janeiro where we visited the Sambódromo and the Maracaná Stadium (only outside because it was being renovated for a festival and we were not allowed to enter, the photos inside are from pixabay.com and the photos outside are our own).
This tour that lasted from 7 a.m. to 2 p.m. cost us 100 Reais (about 25 USD) with lunch of everything you can eat without the drink included (a mineral water of 500 cm3 cost 5 Reais or 1,25 USD).
The Estadium of Maracaná (in Portuguese, Estádio do Maracanã), formally Estadium Journalist Mário Filho (Estádio Jornalista Mário Filho), is a football stadium in the city of Rio de Janeiro, Brazil.
It is the largest stadium in Brazil and was the largest in the world for a long time. It hosted the Soccer World Cups in 1950 and 2014, and in both it also hosted the matches that defined the title.6 Its address is Rua Professor Eurico Rabelo, s/nº, portão 18, Maracanã.
In this stadium, the definitive duel of the final group round of the 1950 World Cup was played between the Brazilian and Uruguayan teams, an encounter that holds the public record in official matches: 199 854 (at that time there were no seats in the stands, which reduces the capacity of the stadiums) [The aggregate is mine]. Uruguay's 2-1 win went down in history under the name of Maracanazo, and is considered the ultimate milestone of the world soccer championships. See more here: Source
Fotos del Exterior del Maracaná || Exterior Photos of the Maracana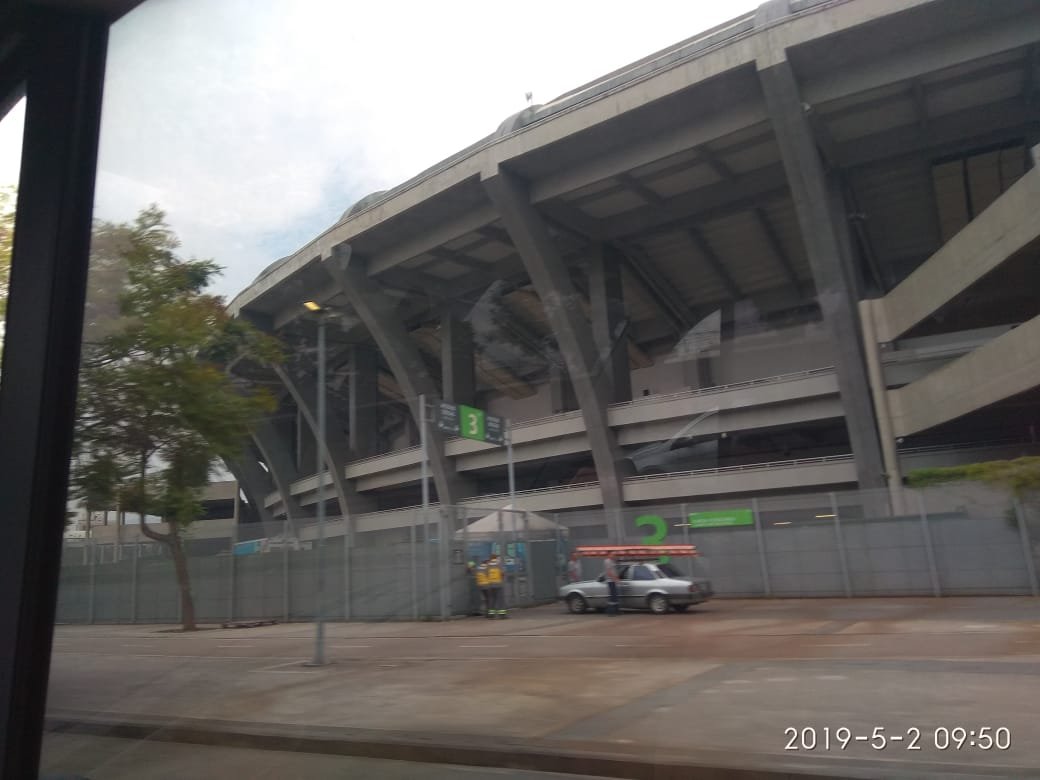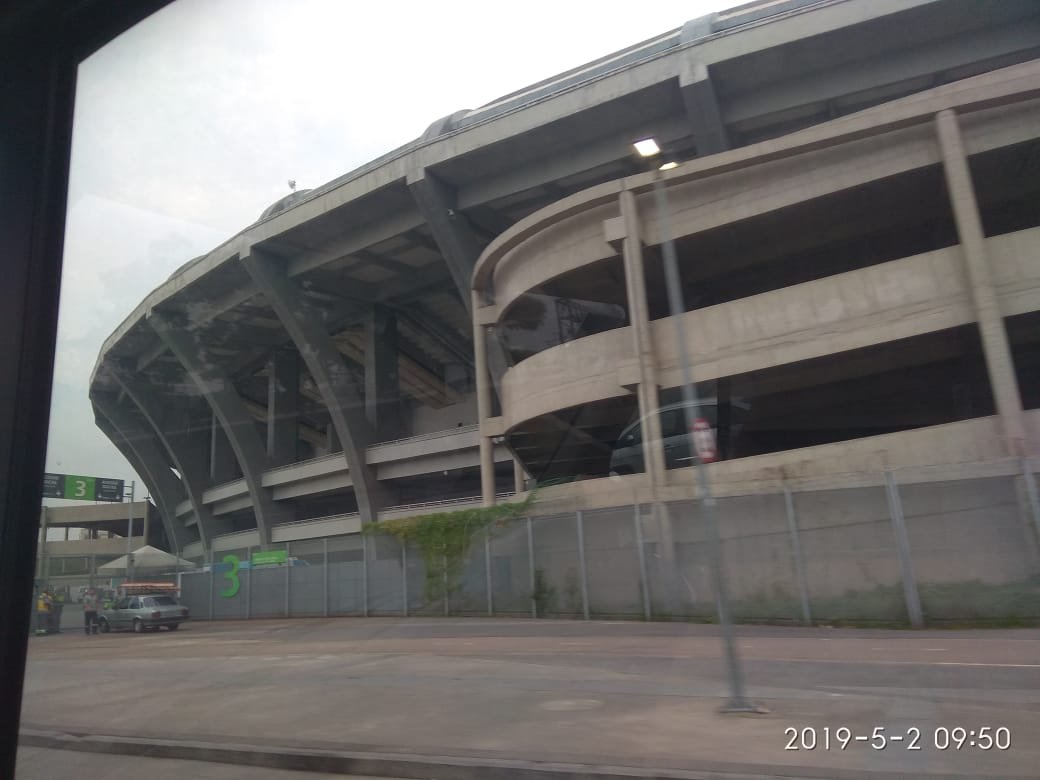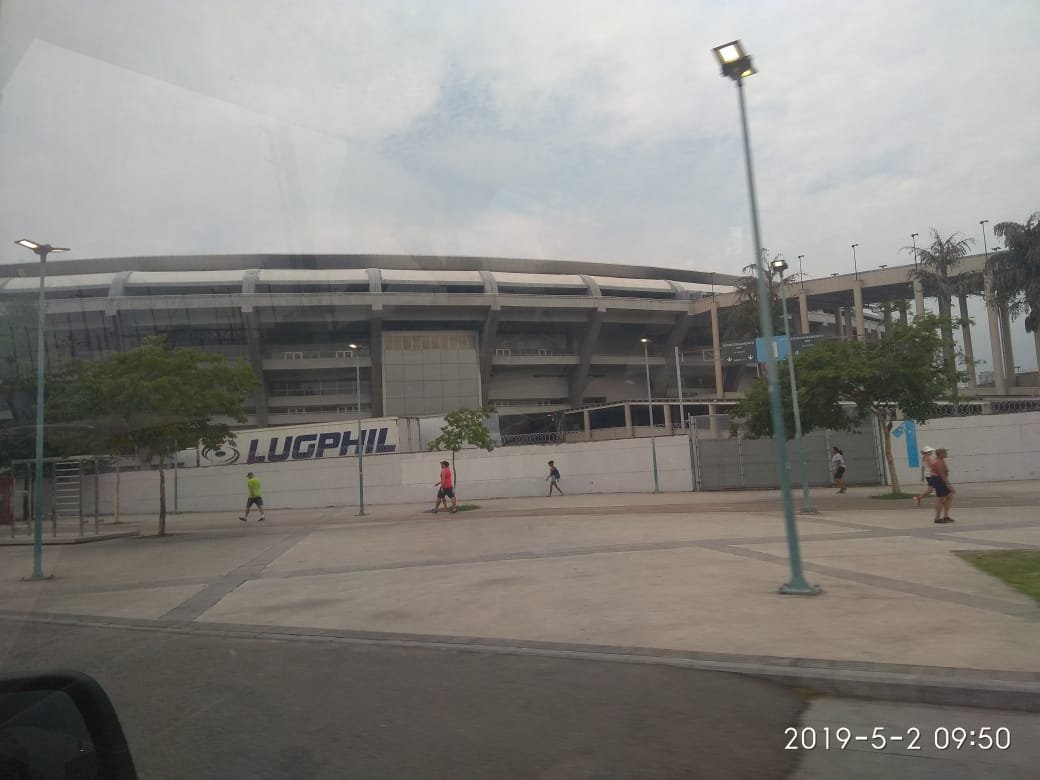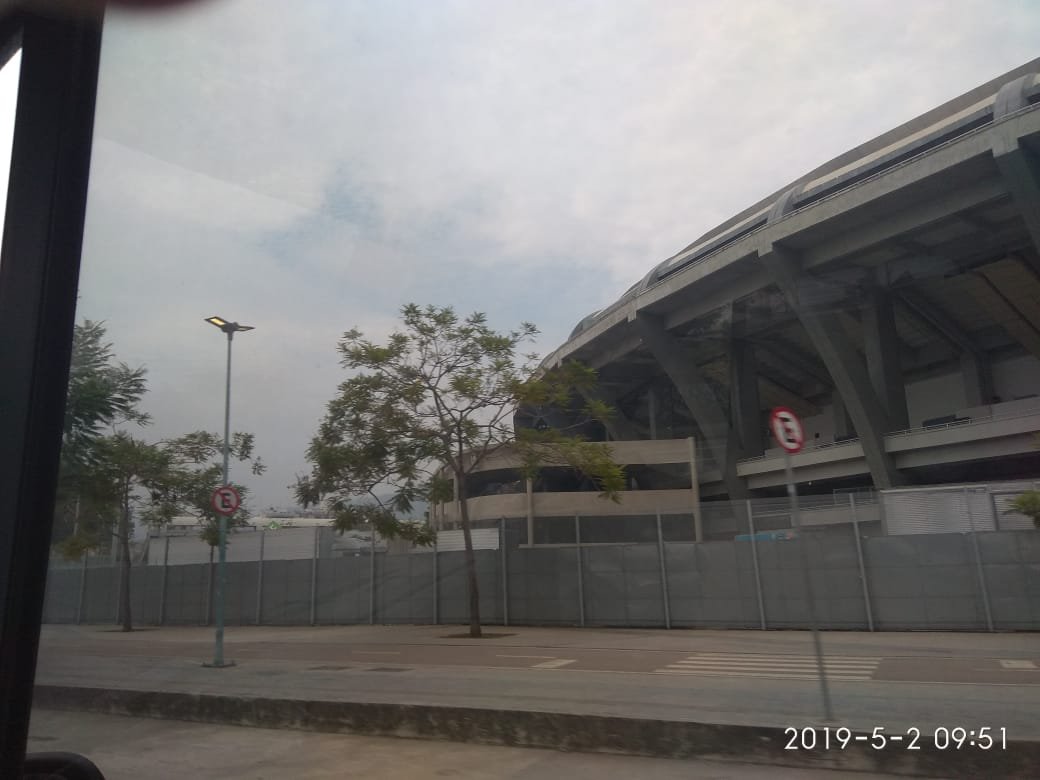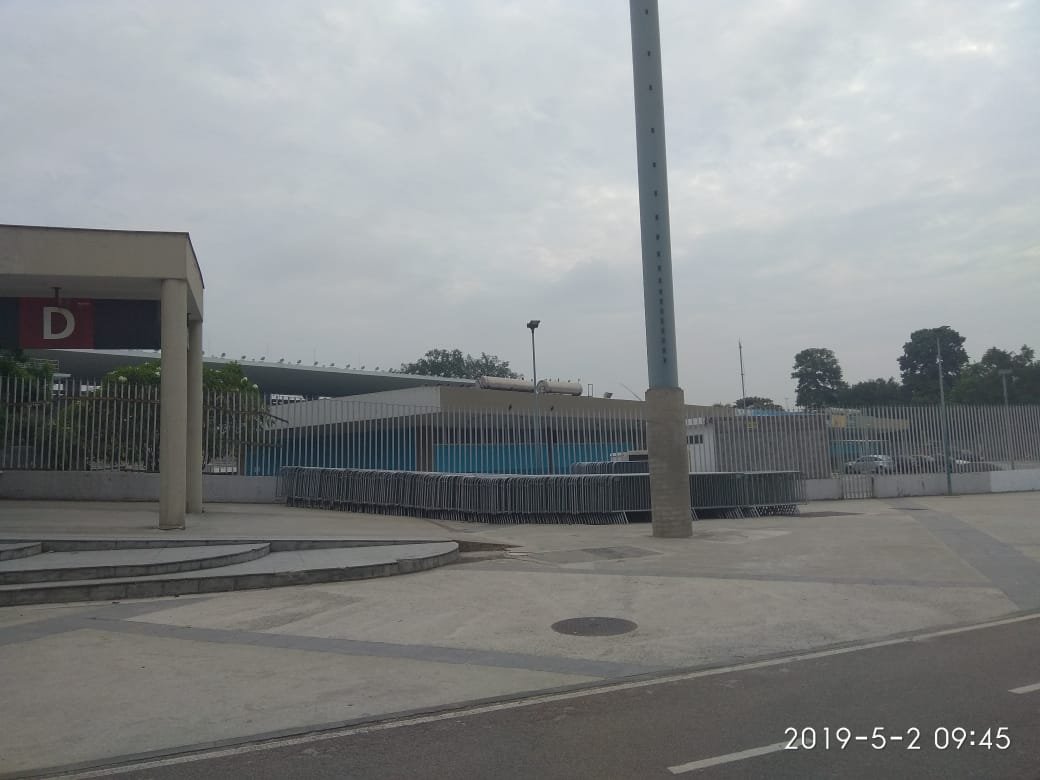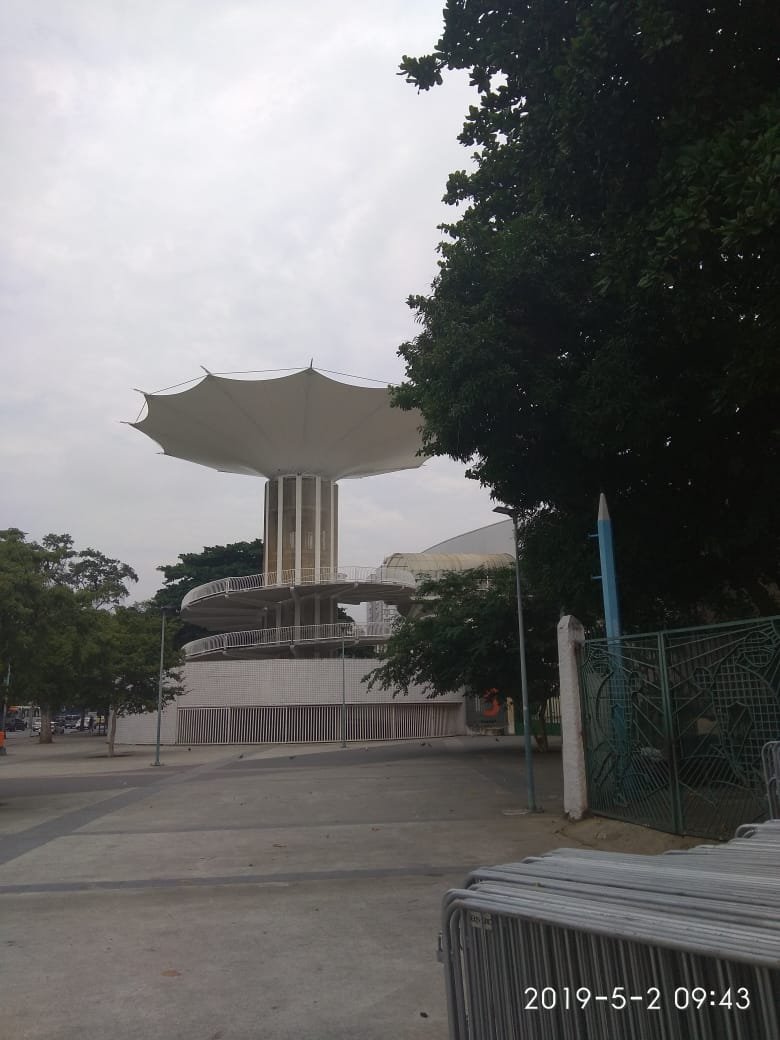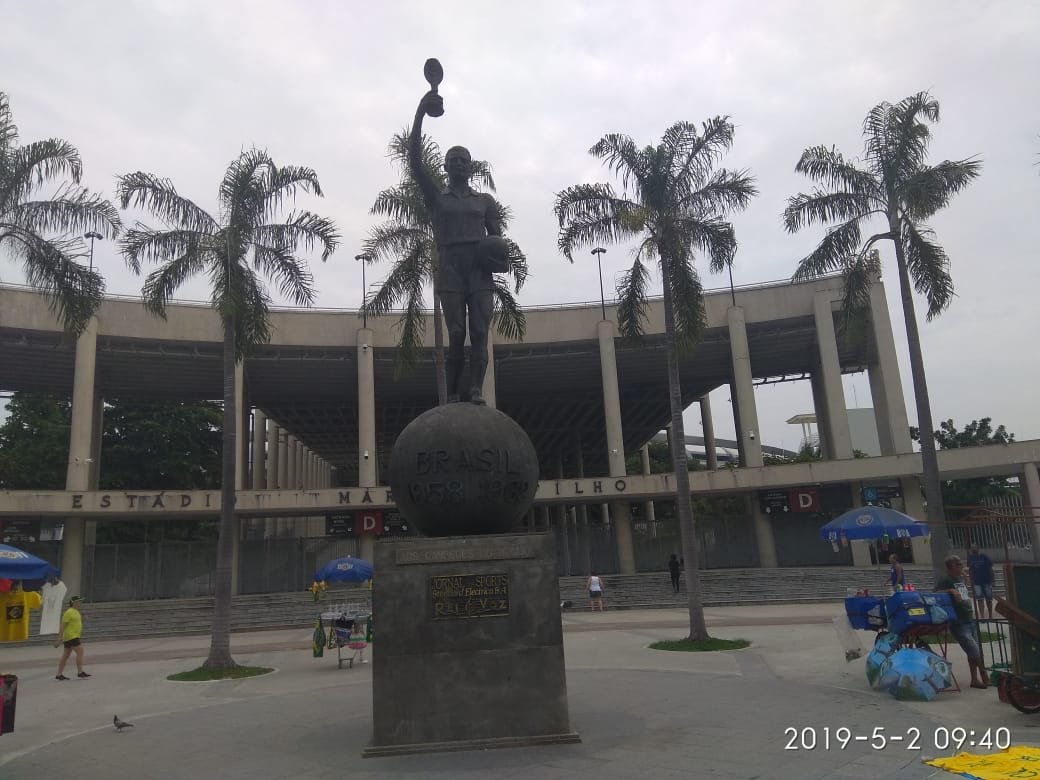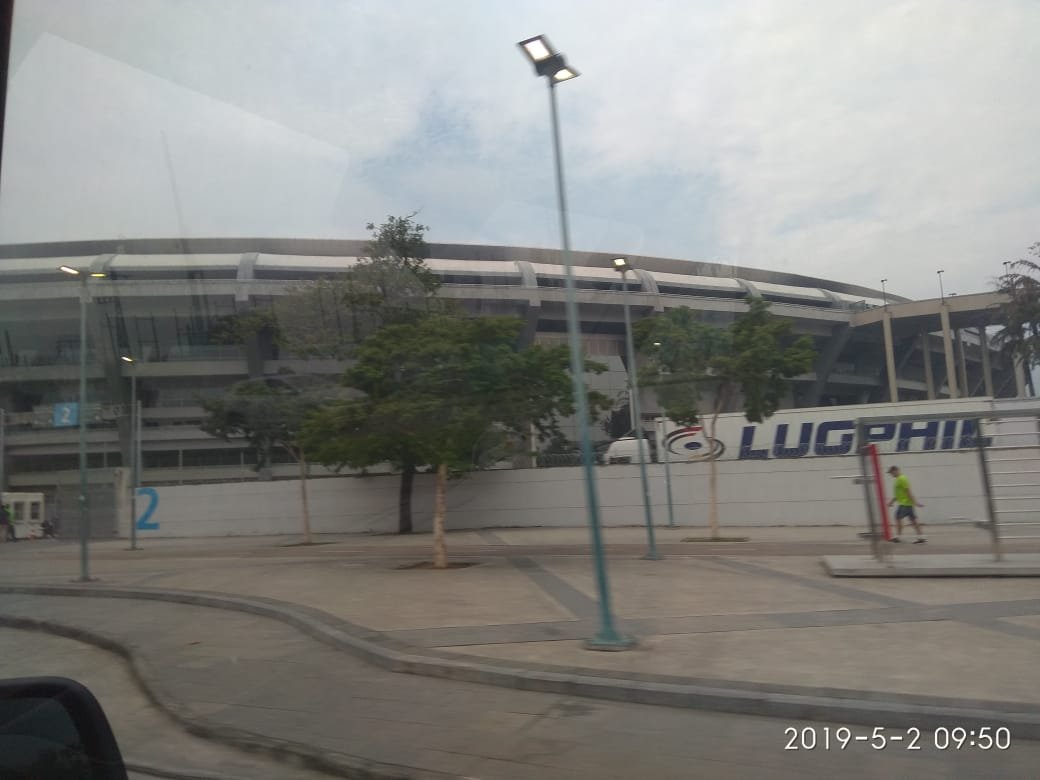 Fotos del Interior del Maracaná (Pixabay)|| Interior Photos of the Maracana (Pixabay)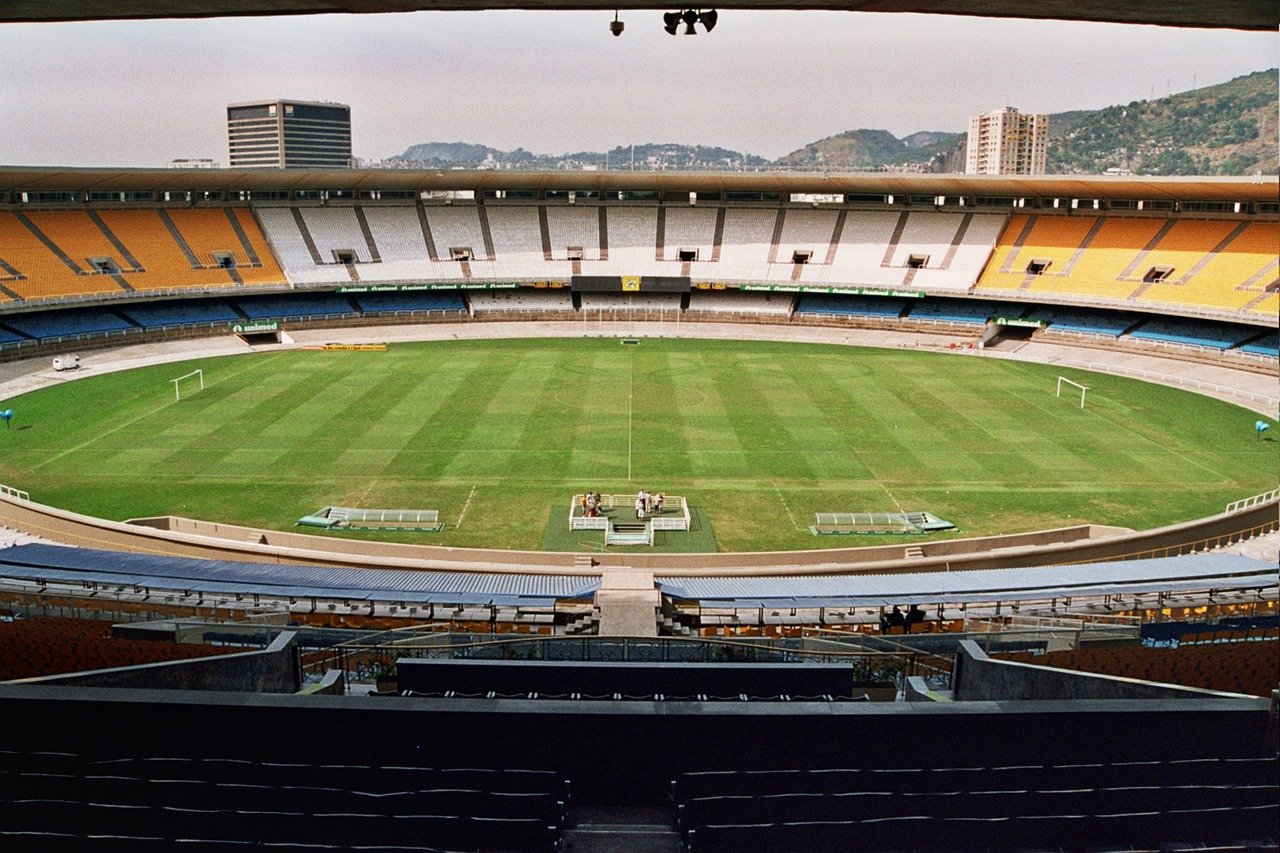 Fuente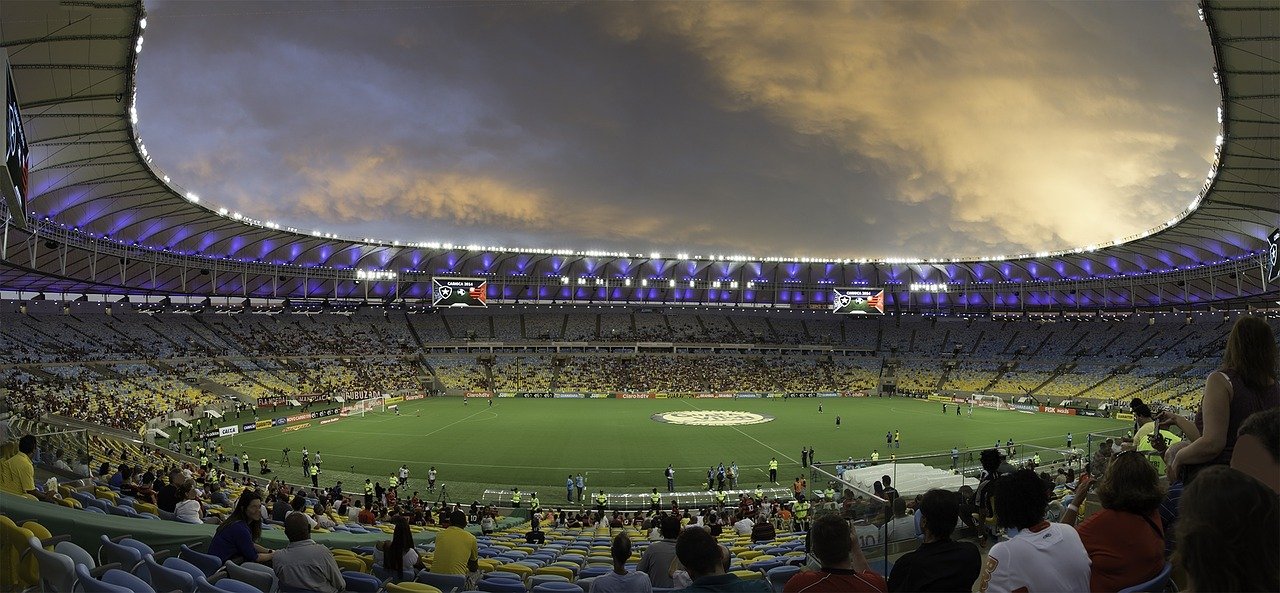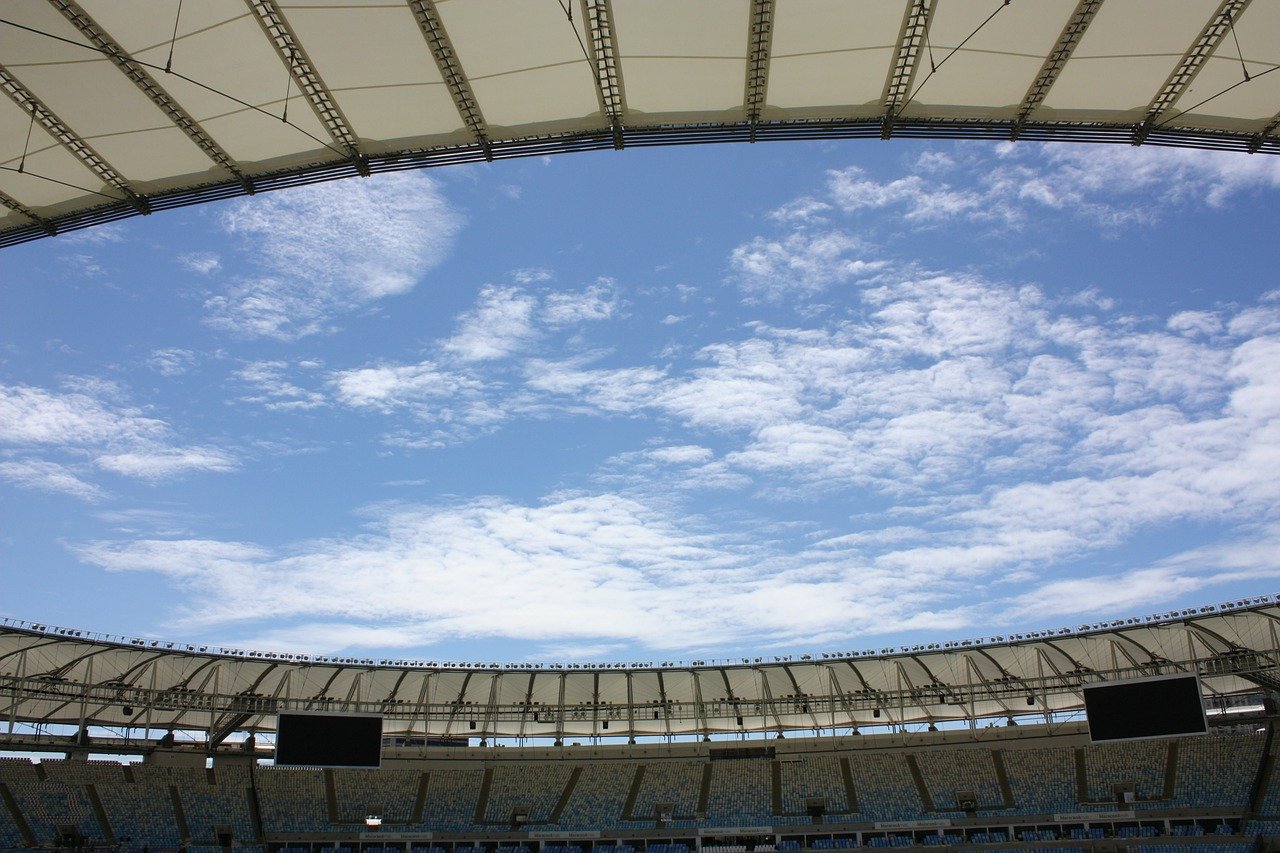 Luego de ir al Maracaná fuimos al Sambódromo de la ciudad de Rio de Janeiro.
After going to the Maracana, we went to the Sambodrome in the city of Rio de Janeiro.
El Sambódromo da Marquês de Sapucaí (Passarela Professor Darcy Ribeiro, en su denominación oficial en portugués) es un sambódromo ubicado en el barrio Cidade Nova de Río de Janeiro, Brasil. Fue diseñado por el arquitecto Oscar Niemeyere inaugurado en 1984. Es uno de los mayores espacios para grandes eventos al aire libre de la ciudad. Es utilizado principalmente en los desfiles del carnaval carioca. Fue construido e inaugurado durante la gestión municipal del gobernador Leonel Brizola. Dicho sambódromo posee 550 metros de largo sobre los que cada escuela desfila aproximadamente una hora y veinte minutos, con pausas de 15 minutos entre cada escuela. Está cerca de la estación Praça Onze del Metro . Ver más en: Fuente
The Sambódromo da Marquês de Sapucaí (Passarela Professor Darcy Ribeiro, in its official Portuguese denomination) is a sambódromo located in the Cidade Nova neighborhood of Rio de Janeiro, Brazil. It was designed by architect Oscar Niemeyere and inaugurated in 1984. It is one of the largest spaces for large outdoor events in the city. It is mainly used in carnival parades. It was built and inaugurated during the municipal administration of Governor Leonel Brizola. This sambódromo is 550 meters long on which each school parades approximately one hour and twenty minutes, with 15-minute breaks between each school. It is close to the Praça Onze metro station. See more here :
Fotos del Sambódromo|| Photos of the Sambodromo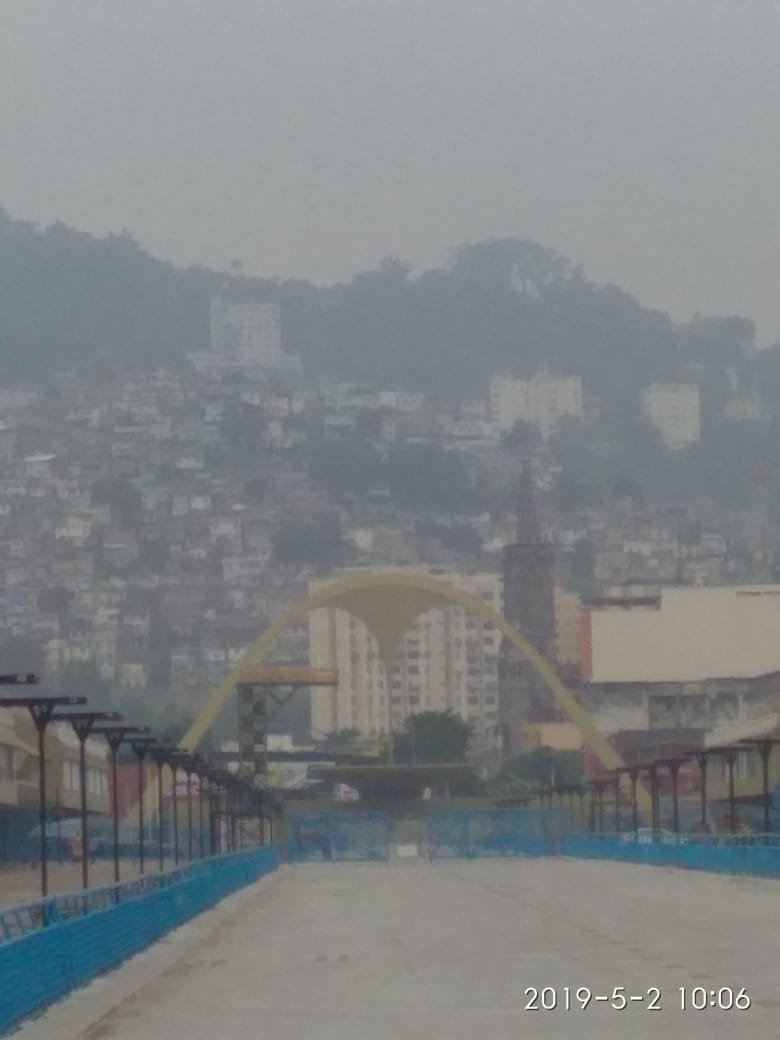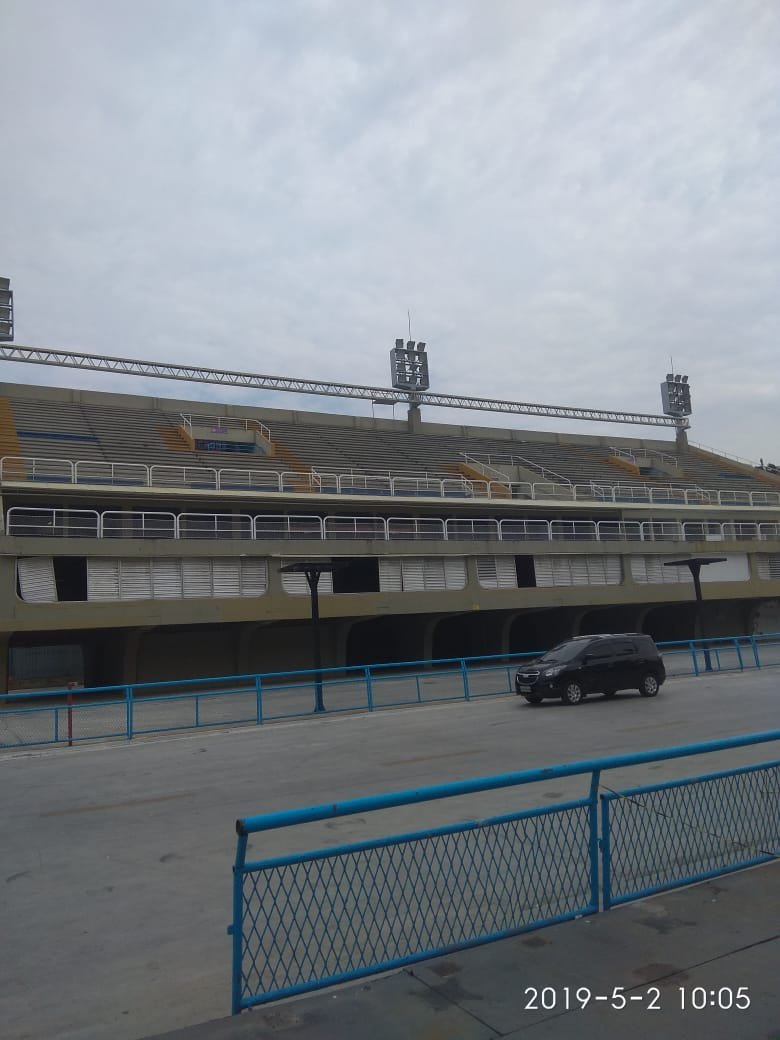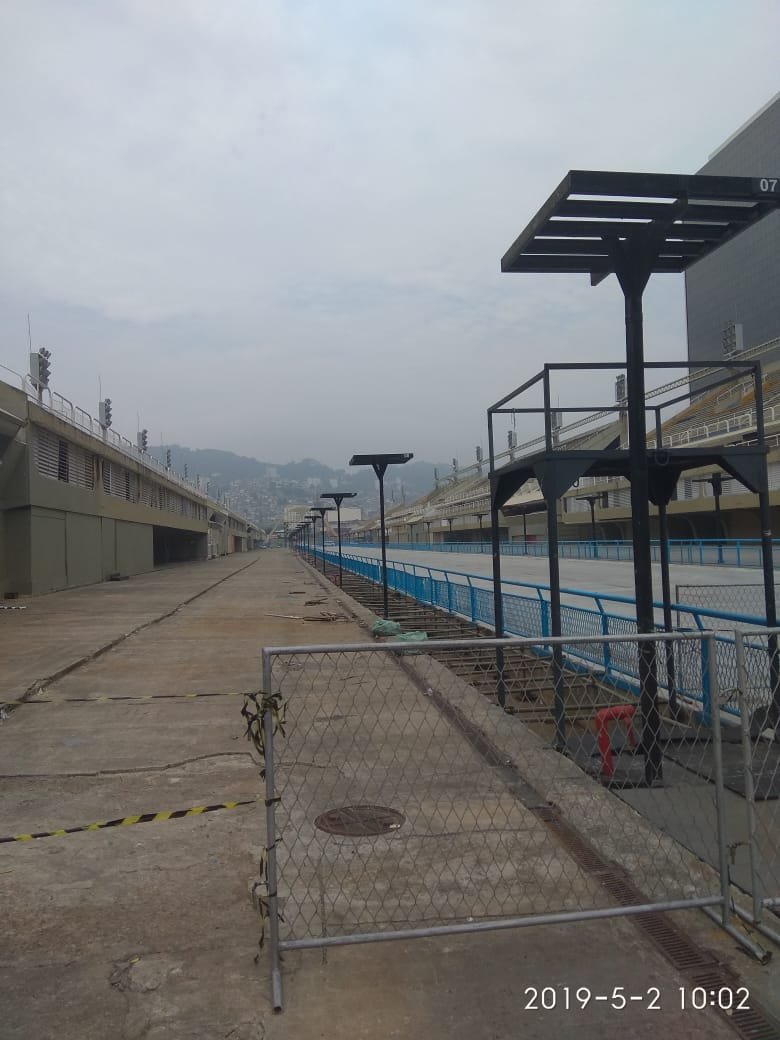 Obviamente hay muchas más cosas que ver, pero que se quedarán para otro viaje, aunque lo mejor sería que vinieras y te empaparas de la maravillosa ciudad, su gente, su música, su comida y sus vibrantes y coloridas calles. Hoy nos despedimos de Rio de Janeiro y en unosdías tendremos un nuevo rumbo.
Obviously there are many more things to see, but they will stay for another trip, although the best thing would be for you to come and soak up the wonderful city, its people, its music, its food and its vibrant and colorful streets. Today we say goodbye to Rio de Janeiro and in a few days we will have a new destination.
Si quieres ver algún destino en particular puedes decirmelo en comentarios. Si tienes alguna sugerencia es bien recibida.
If you want to see a particular destination you can tell me in comments. If you have any suggestion is welcome.