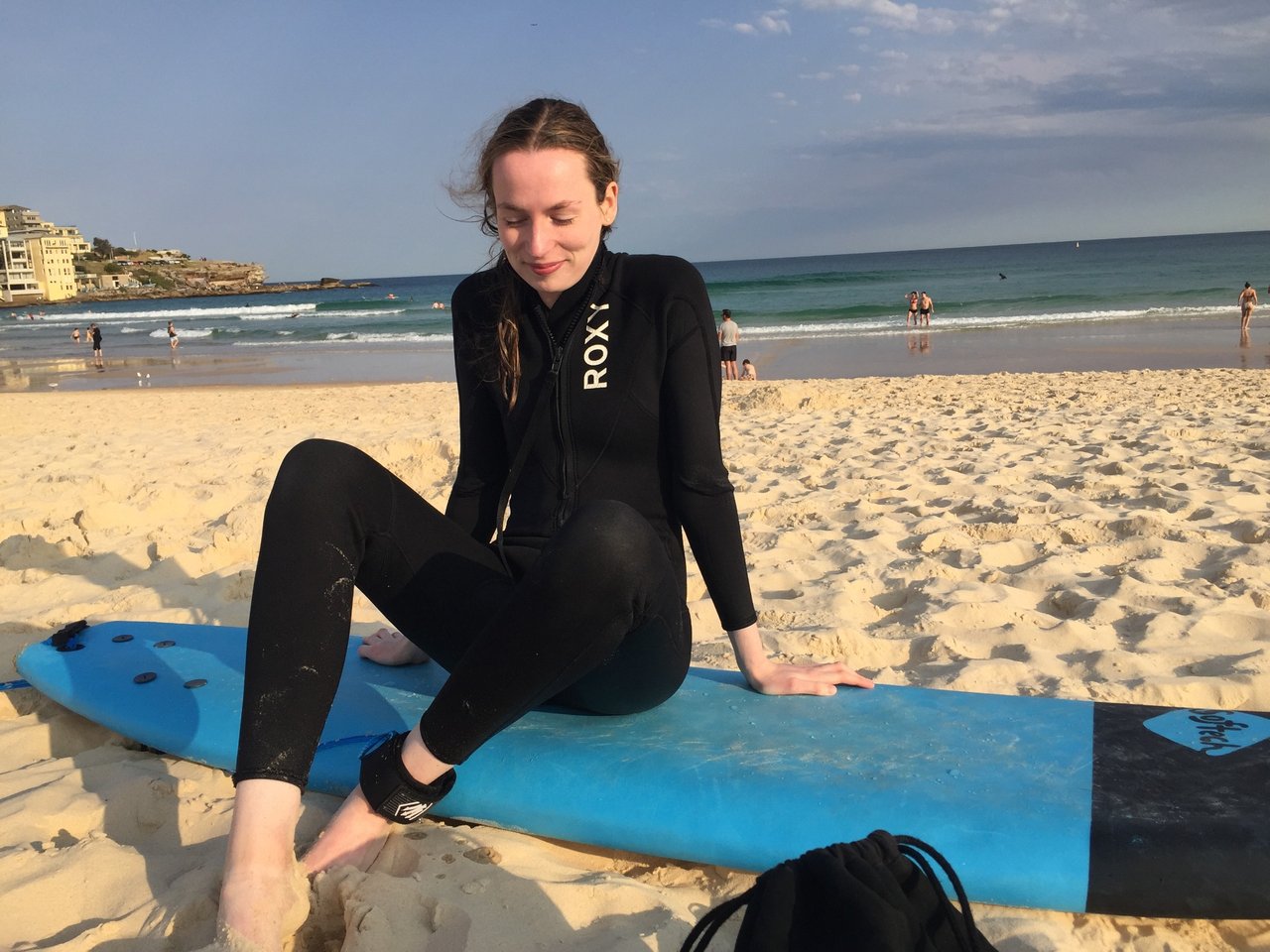 As promised, today I will tell you about our first time surfing ever - at Bondi Beach. Bondi Beach was the first city in Australia where we were able to surf. Before we came to Sydney we visited Melbourne (post will follow ;)) but it was still very cold there. At Bondi Beach there are a lot of surf shops that not only sell great bikinis and wetsuits but also rent them. Unfortunately, over time, I've forgotten the name of the business where we rented our wetsuits, but it did not cost us more than $ 20 an hour for a suit and a surfboard for each one of us. One of us had to hand over his identity card for insurance. Otherwise, everything went well, the suit has halfway fit despite initial concerns (was a bit too short;)) and then we were already in the sea.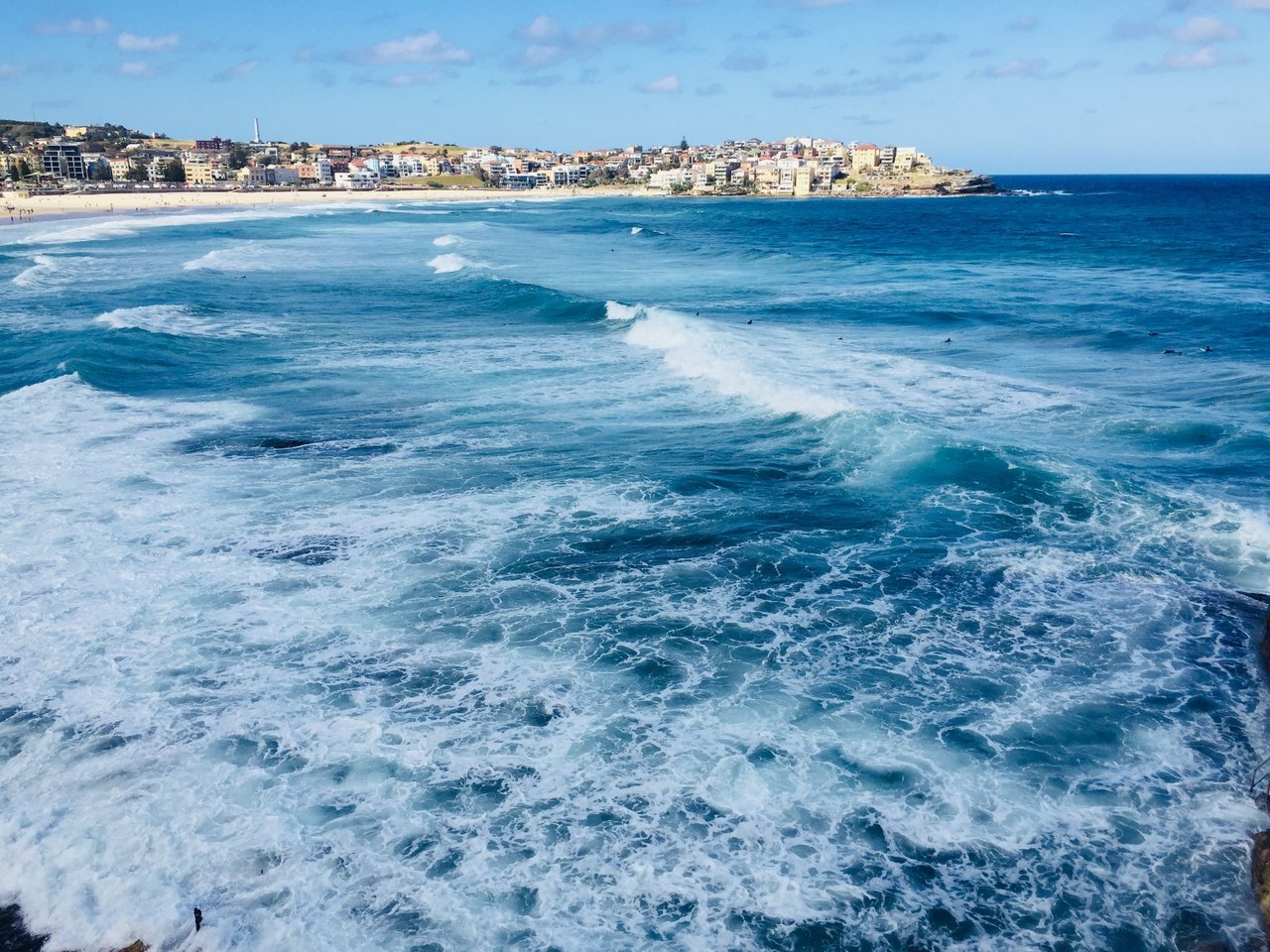 Granted, I imagined surfing would be easier than it really is. I thought a few tries and then I stand on the board. Now I can say: This was wishful thinking! Since I have done many years of competitive swimming in Germany I had no problems with the scratching on the board and I swam directly 100 meters outwards. In retrospect, I can say that I've taken something over with it and disturbed some really professional surfers who rode the big waves there. At some point that became clear to me. After my first surf session I was not on the board. Maybe that was because I did not have any surf lessons to get in like many others did.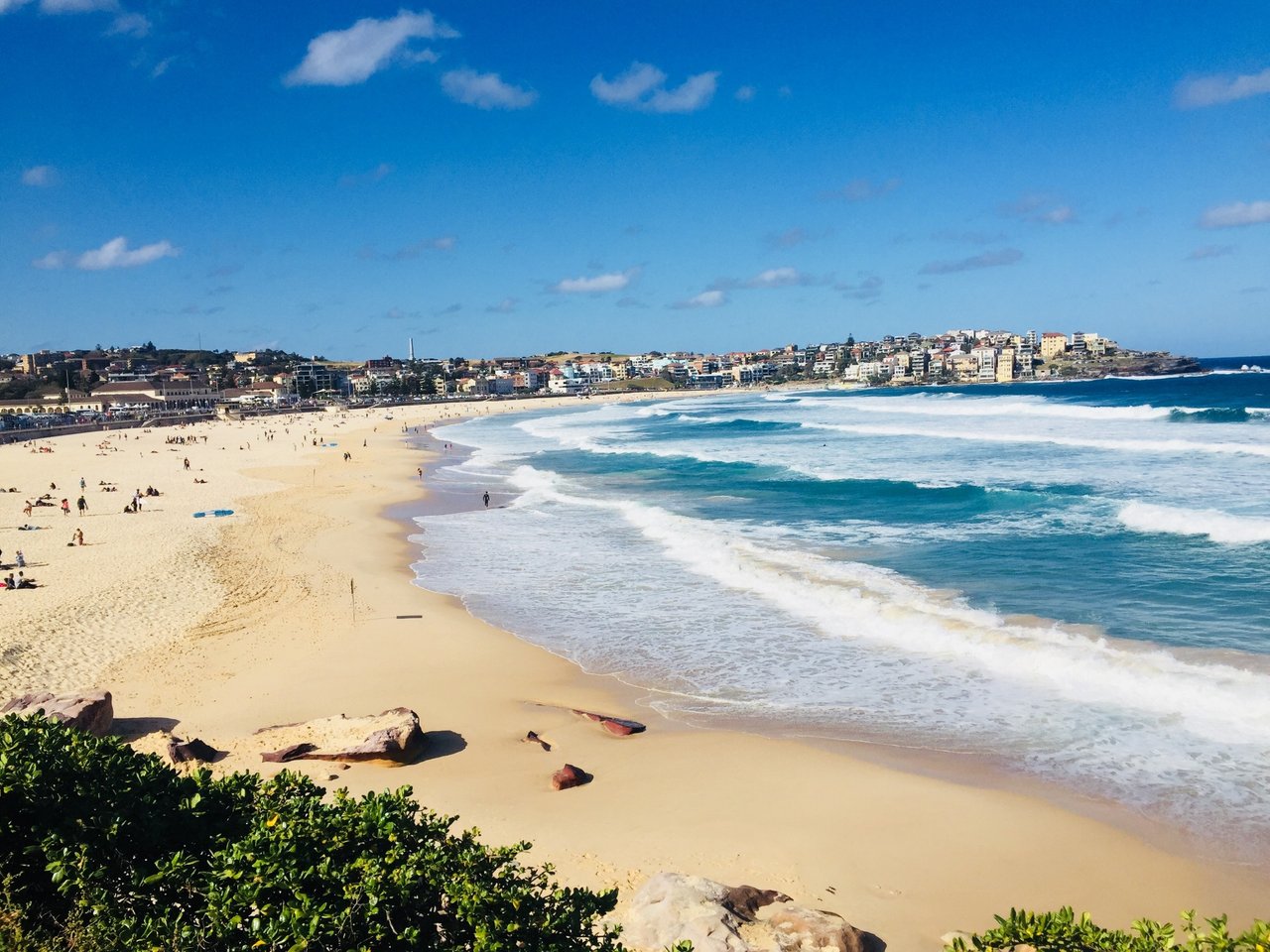 Later, after we left Queensland, we stopped at Port Macquarie. There it is a bit more contemplative and we had great surf lessons and the teacher even only for us. I can only recommend everyone to take at least a few first hours with a professional teacher at the beginning, you can learn so much faster to surf. After my first surf lesson with a teacher, I also stood on the board!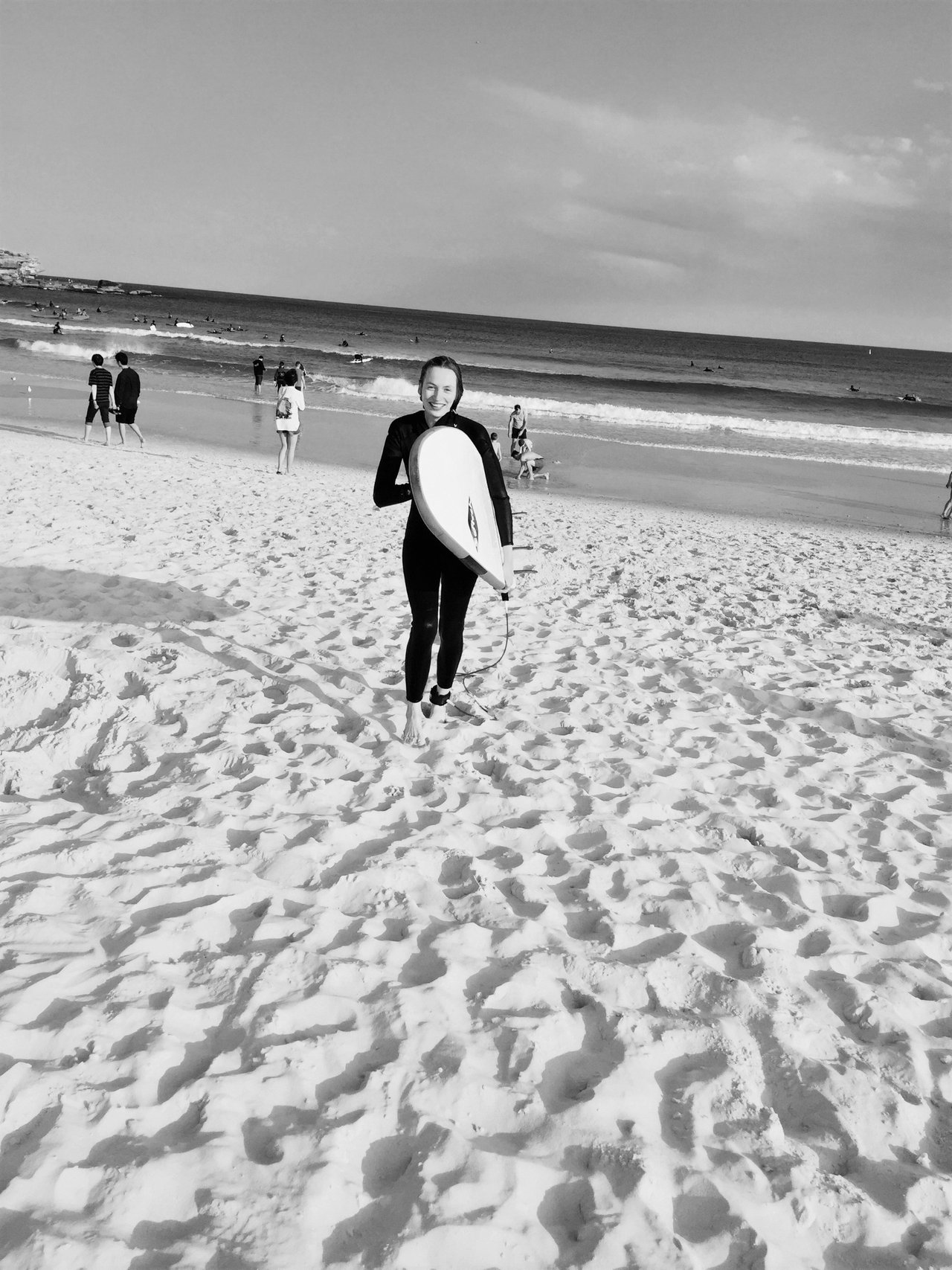 As you can see in my face, I was really happy after surfing the first time. And: I could not have been that bad, because after I came out of the water I was asked by a stranger for a picture! Have perhaps at least made a professional impression with the clothes;) Even if the surfboard was very big;)
All in all, the first time surfing is really a challenge. But it is super fun. I will definitely be working on my surf skills again if I have the chance!
If you liked my article I would be very happy about an update :)
You can also see my post on steemit worldmap !
[//]:# (!steemitworldmap -33.892712 lat 151.275060 long d3scr)
---
View this post on TravelFeed for the best experience.