After the pine tree forest, we went to some place not-too-far away, also a mountain, and is pretty much a perfect photo spot for everyone that wants to fill their Instagram (or uh, just about any other generic blog) with great shots - Bukit Panguk. Being described as "Instagrammable", I'm...not disappointed. Really.
Probably this is the only photo spot in this trip that I'm totally in love with.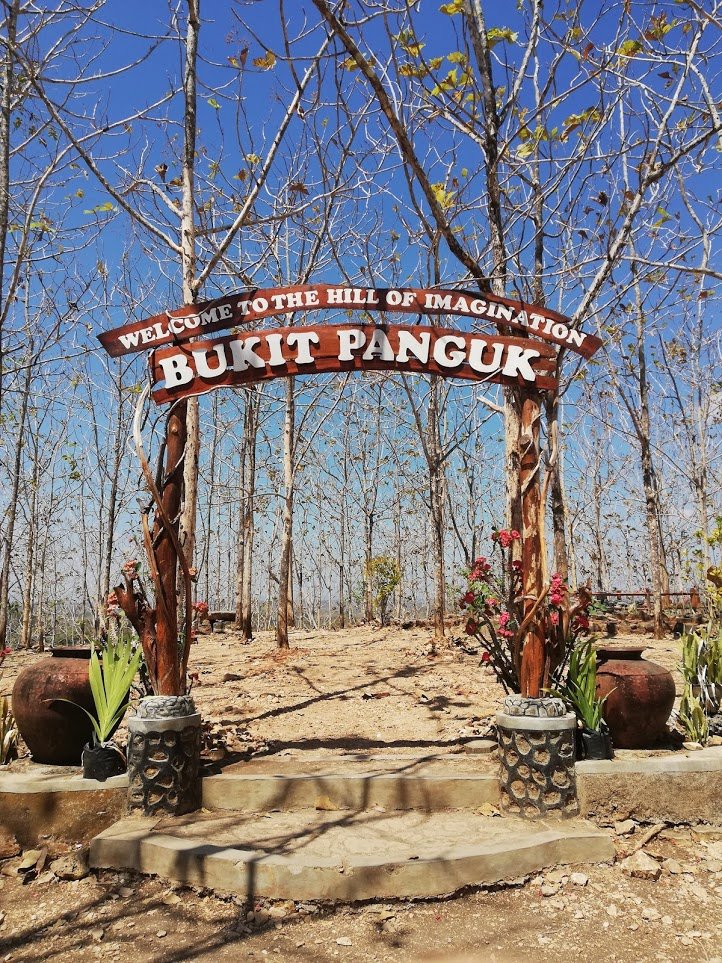 The place looks dry (and the almost-dried-up trees did contribute to the impression), and with the cloudless sky plus a really bright sun above our head, we initially expected the visit to be extremely hot, but in reality it isn't! Thanks to the altitude of the place, it's very breezy, causing the sunlight to not burn at all but to assist a lot in photo taking. Good sunlight is important!
So now let's look around...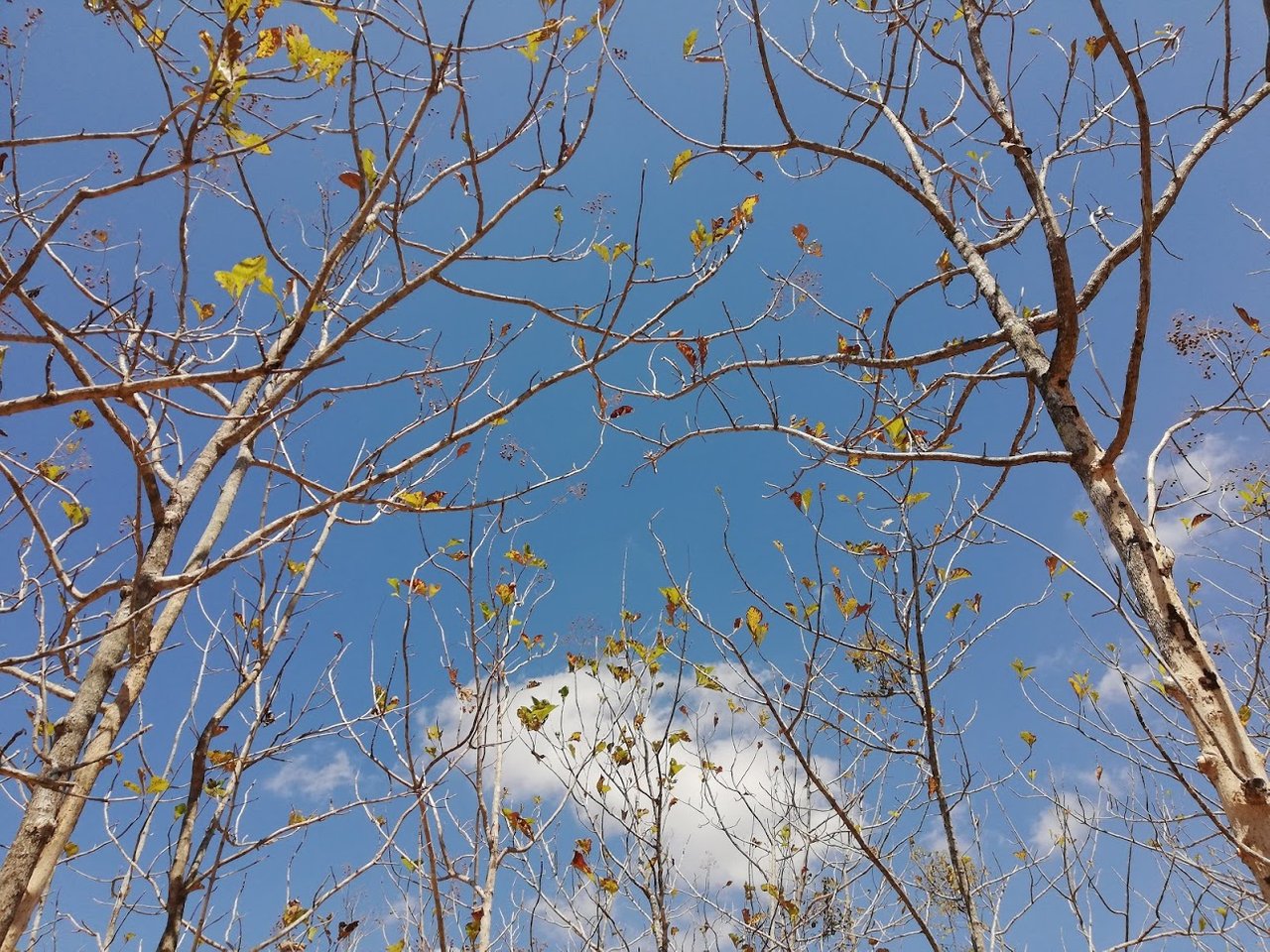 More trees like these. In fact, the whole place is covered with trees like these! Well, technically not covered (since they don't have leaves), but you get my meaning.
It's not a big place to walk around, but it's all rocks, and their positions aren't really fixed on where they were so it is possible to slip and fall...precautions!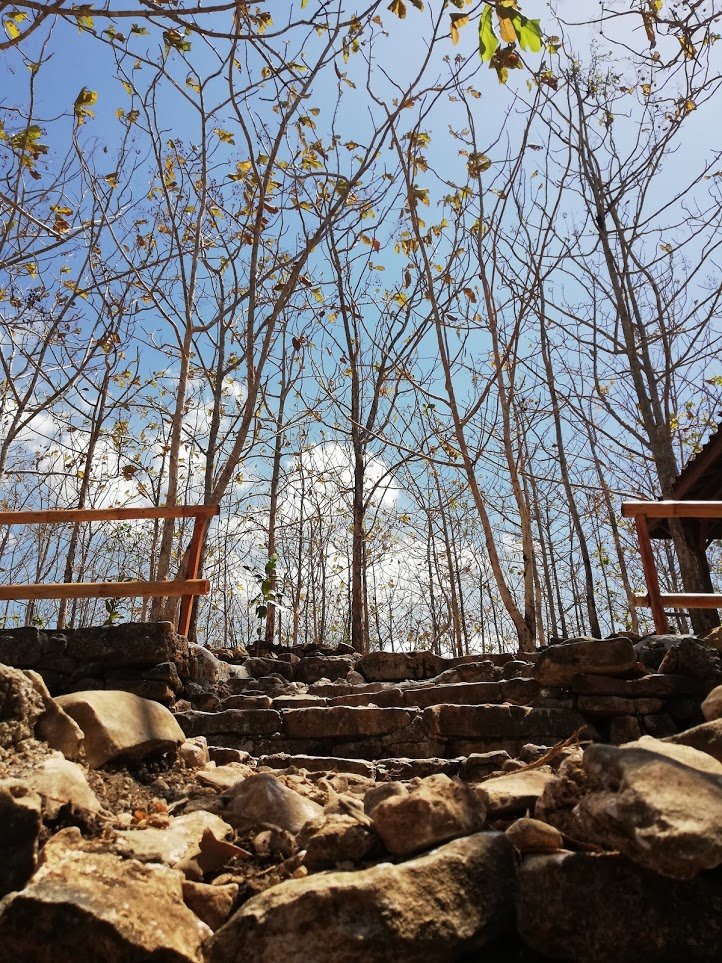 It's generally...just a place like this. Really. There are indeed other photo spots (that require tickets) if you walk around (or search online), and they are quite creatively or at least decently made for tourists, but we aren't too interested in man-made photo spots. I can't say that this place is natural (the trees should be, I see them around the place as well), but even if it's artificial it strikes quite a balance between the unnatural and the complete natural. That kind of place that you know that people have did something for the sake of tourism, but you won't mind.
Here's a small hut just in case it gets real hot - although we didn't get a reason to use it :)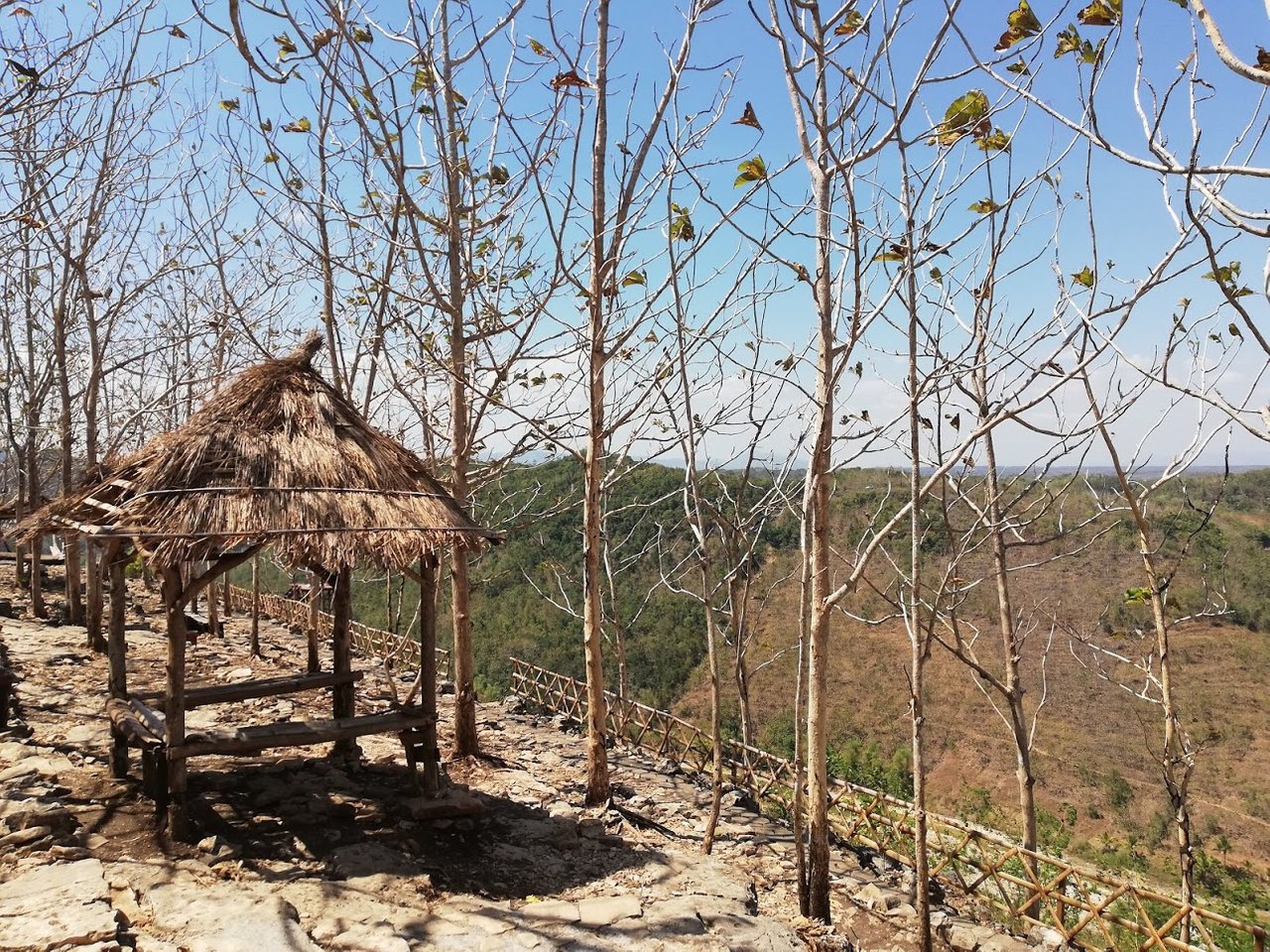 Did I say that it's located pretty high from the ground? Here's a view.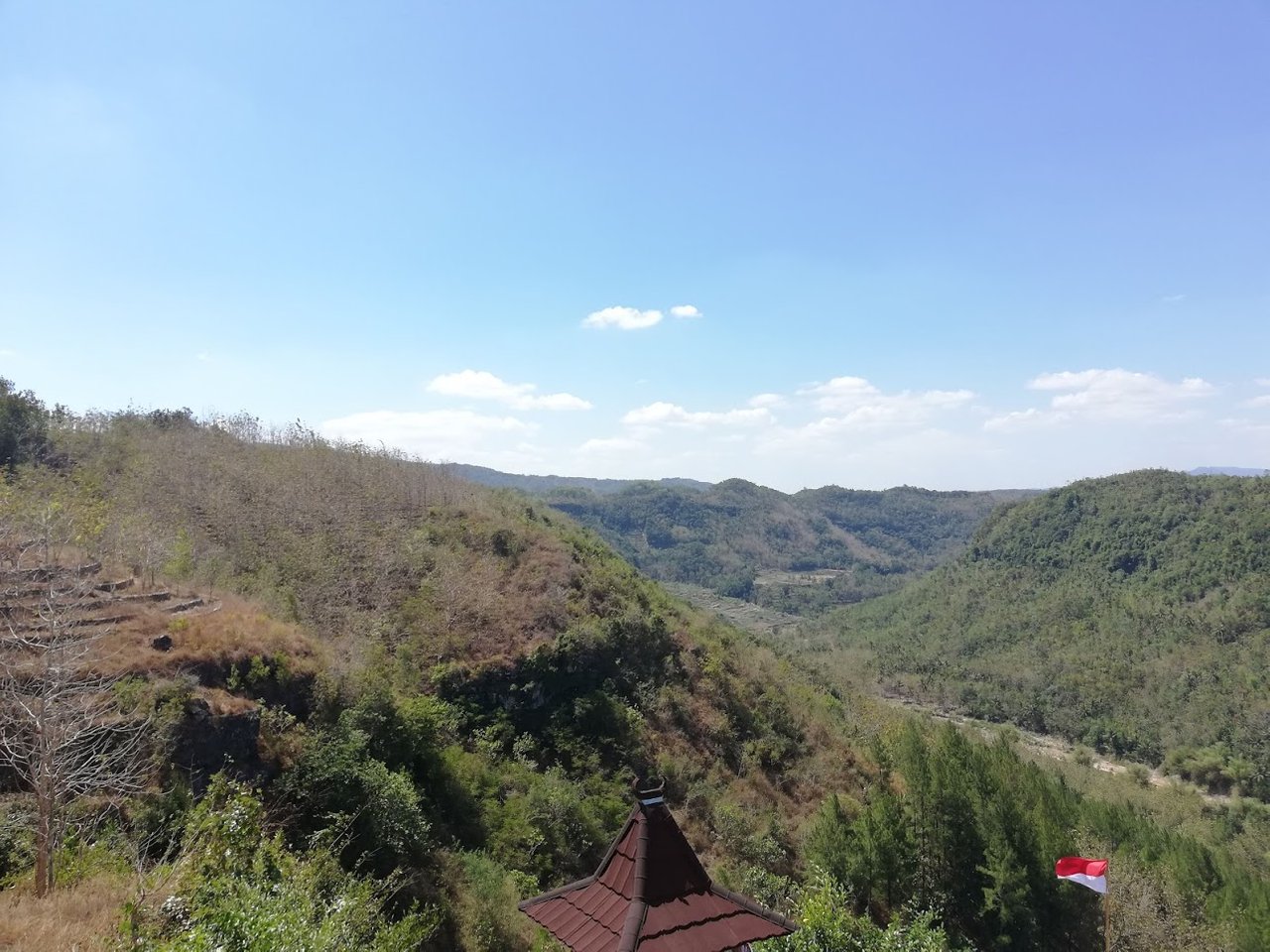 Not the best view, but it's still nice enjoying the superb breeze while looking at some greenery below. And, a paronamic view, because why not? :P

Now looking back at the photos I find it a little bit funny that I love that people described it as "Instagrammable" despite that I'm not enjoying the "Instagram spots" people usually use. For me, the entire place is a photo spot and it itself already gave the uniqueness required for it to be one. Overdesigning is not always the good choice!
I hope you enjoyed the photos as much as I personally do :) After this post, I will only have one more to go with the series. It will be something featuring the seas, and personally I think it's the most breathtaking place in the entire trip which probably the trip planner purposely left the best for the last. Look forward to it?
See you soon,
--Lilacse
---
---

This work above (anything below is not included) is licensed under a Creative Commons Attribution-ShareAlike 4.0 International License.
Photos may have been automatically compressed while posting, but you may reach me on Discord (@Lilacse#0020) for higher resolutions.
---

---
View this post on TravelFeed for the best experience.