Hello everyone, Hope you are having a good day ...
Today is Monday and I feel like another hectic day of my life. I was pretty much busy today besides classes. From past month I have been going through so much and still, now I am figuring out everything and it is taking forever time but it's okay. Yesterday, I have learnt a little bit about steem and will write about it soon...
But not today....
So, today I am going to share, some of the pictures of my Manali Diaries, India , you might have many of them already. I am cleaning my device so just wanted to make a post with them for the last time.... Umm hopefully it is the last time... LOLLL....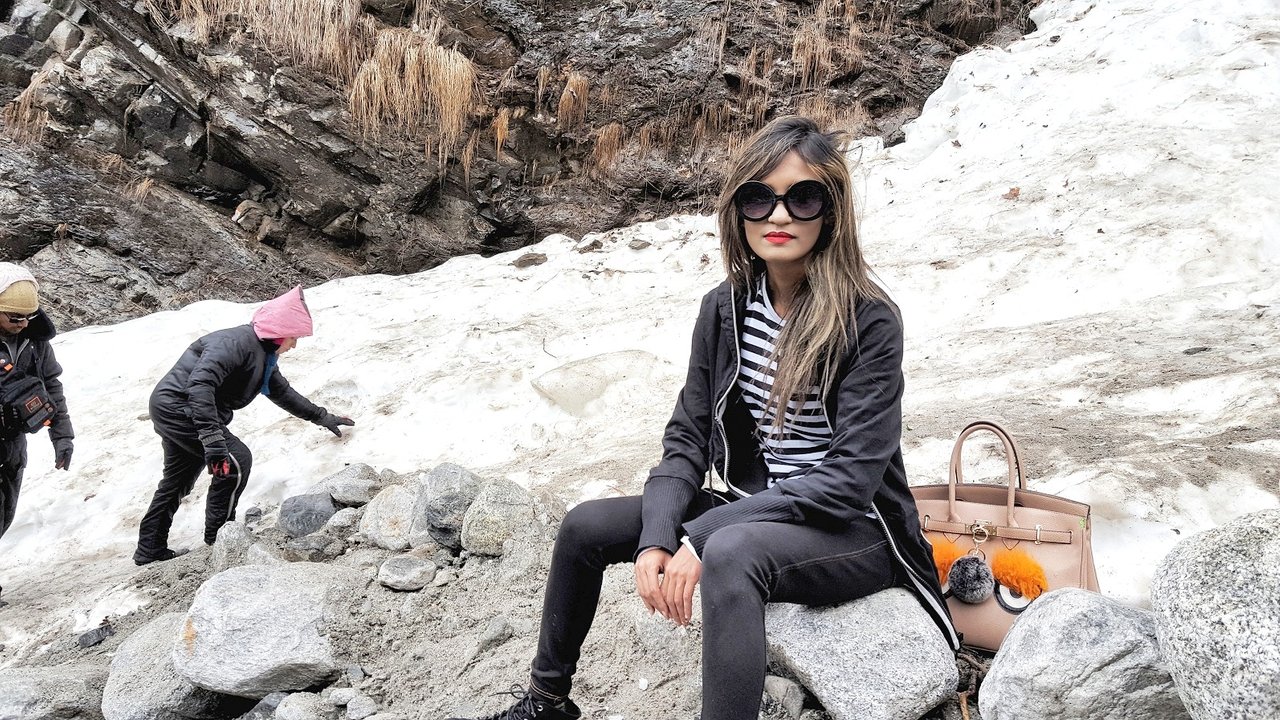 The place you are seeing in the picture called Solang Valley, if you like adventure this is a perfect place for you. Rocky, adventurous mountain tourist spot. Every year, a lot people visit this place from children to older people.
Solang Valley derives its name from a combination of words Solang (Nearby village) and Nallah (water stream). You will find both of them there and this place is famous for skiing.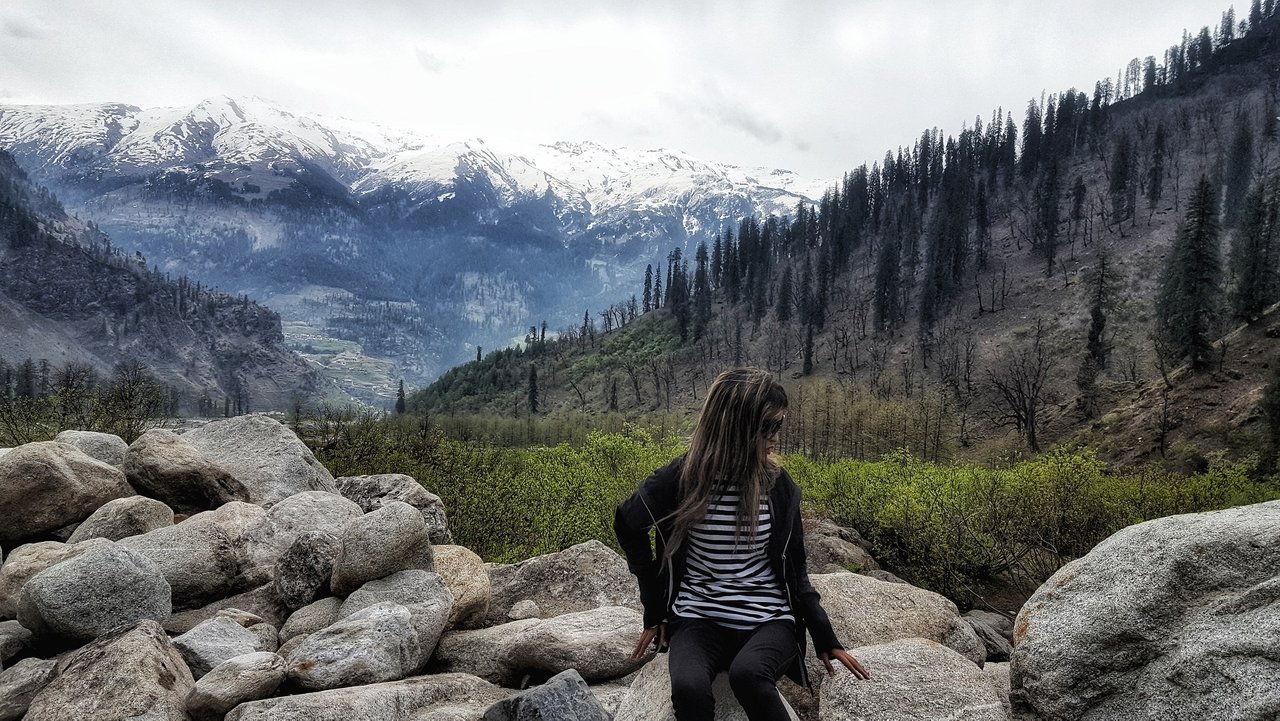 My story was a little bit different because as you can see, I didn't wear proper clothes plus didn't wear proper shoes as well. Because first of that was a mountainy area and second the weather. Cold rain, slippery road plus kind of dangerous if you wear normal clothes.
So, before starting your journey, you will find small shops where you can rent proper Eskimo clothes and Boots. These are really necessary but I was over-smart so I didn't take them and suffered a lot.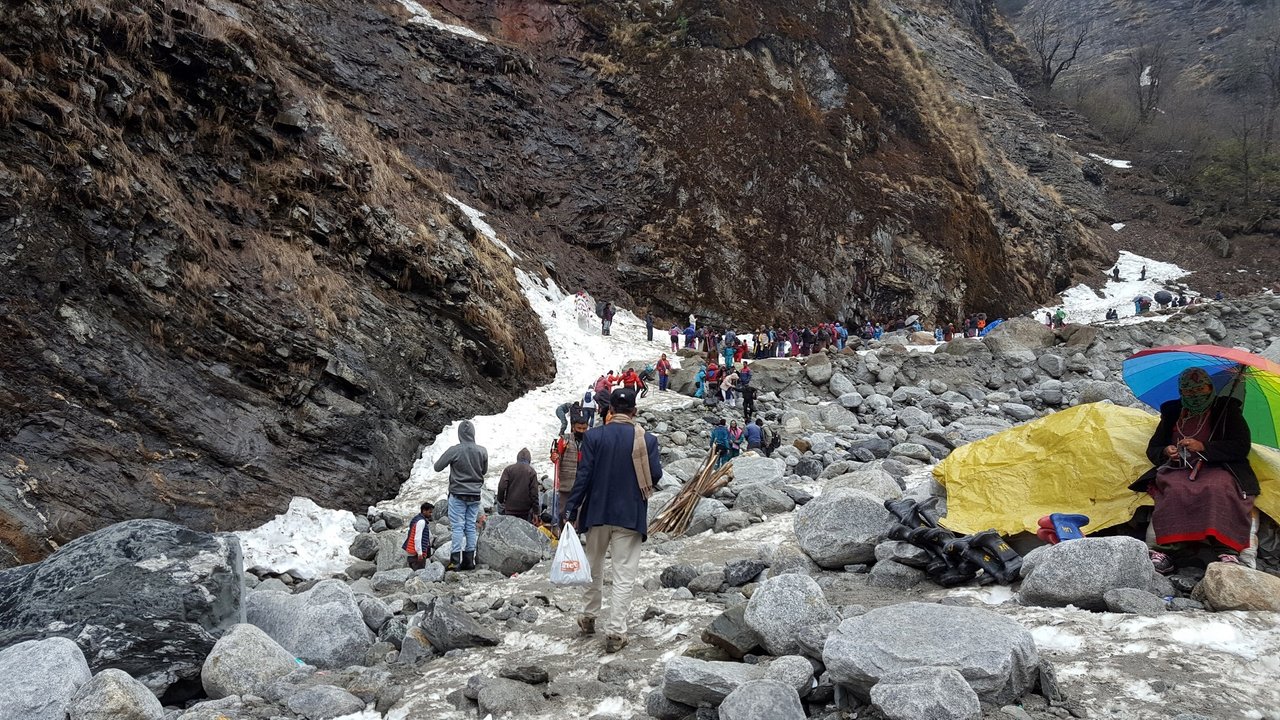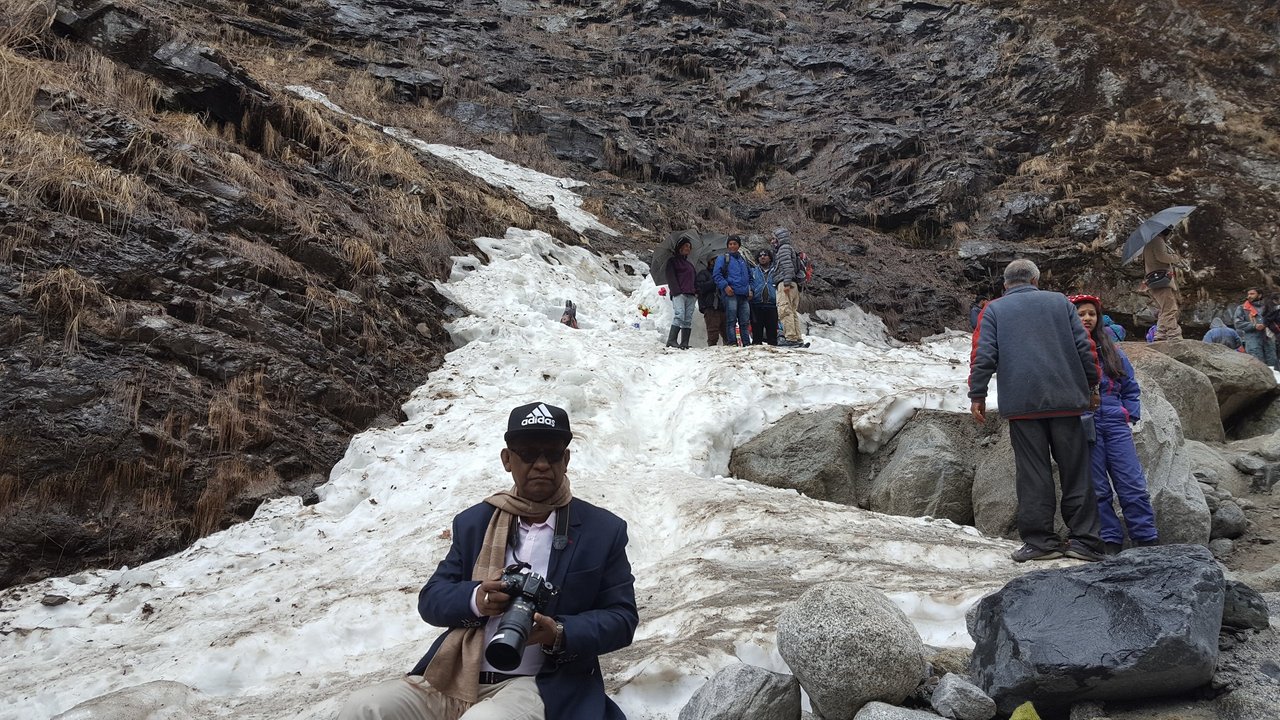 My dad was pretty much comfortable as he knew how to handle this type of adventure journey but me.... Ah, all I can remember that after returning home, I took 6 hours nap and was weak as hell. He was normal and enjoyed his day there and captured lots of beautiful pictures of mine...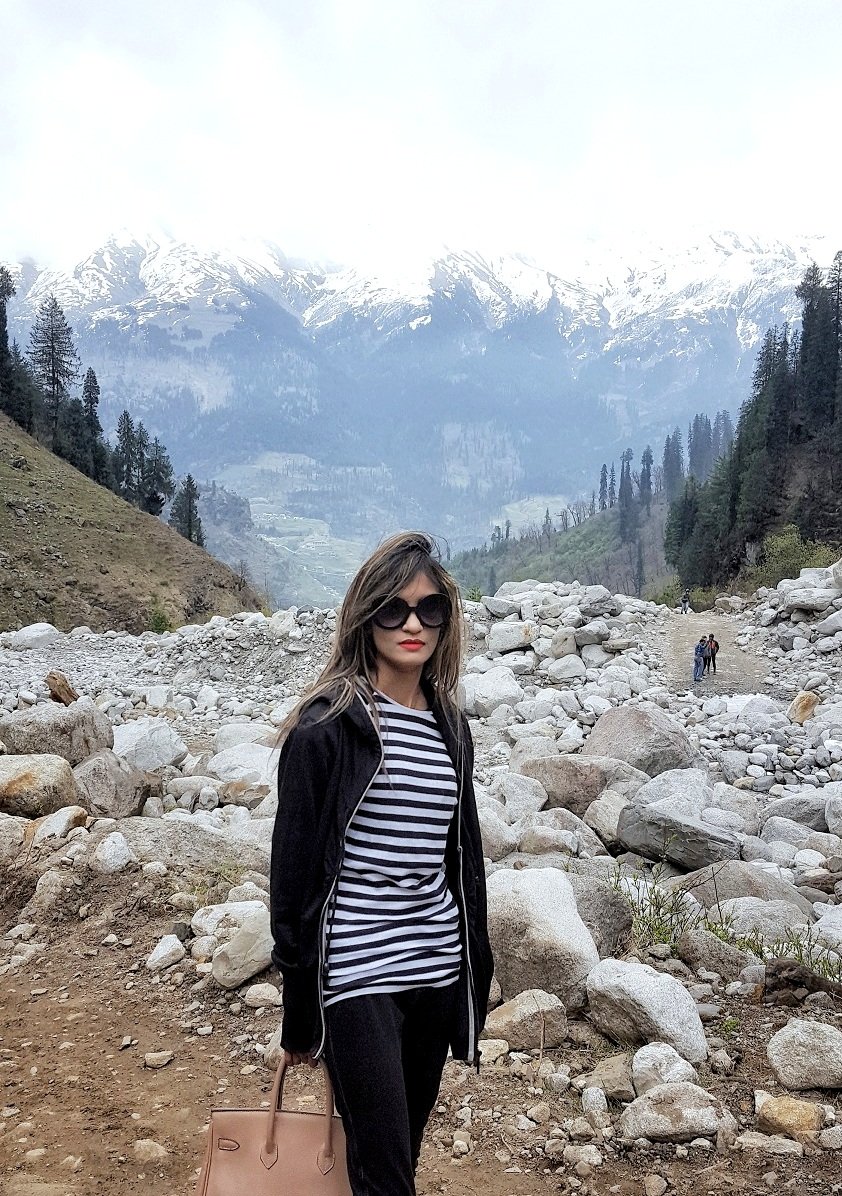 Weather is always cold there as it 2,560 m (8,400 feet) high from ground level. Yes, ground-level not sea level. But in summer, you won't see any snow but you will enjoy chill weather and a beautiful stream. Also, you will find some adventurous activities like parachuting, paragliding, skating and zorbing. Though I haven't done any of them.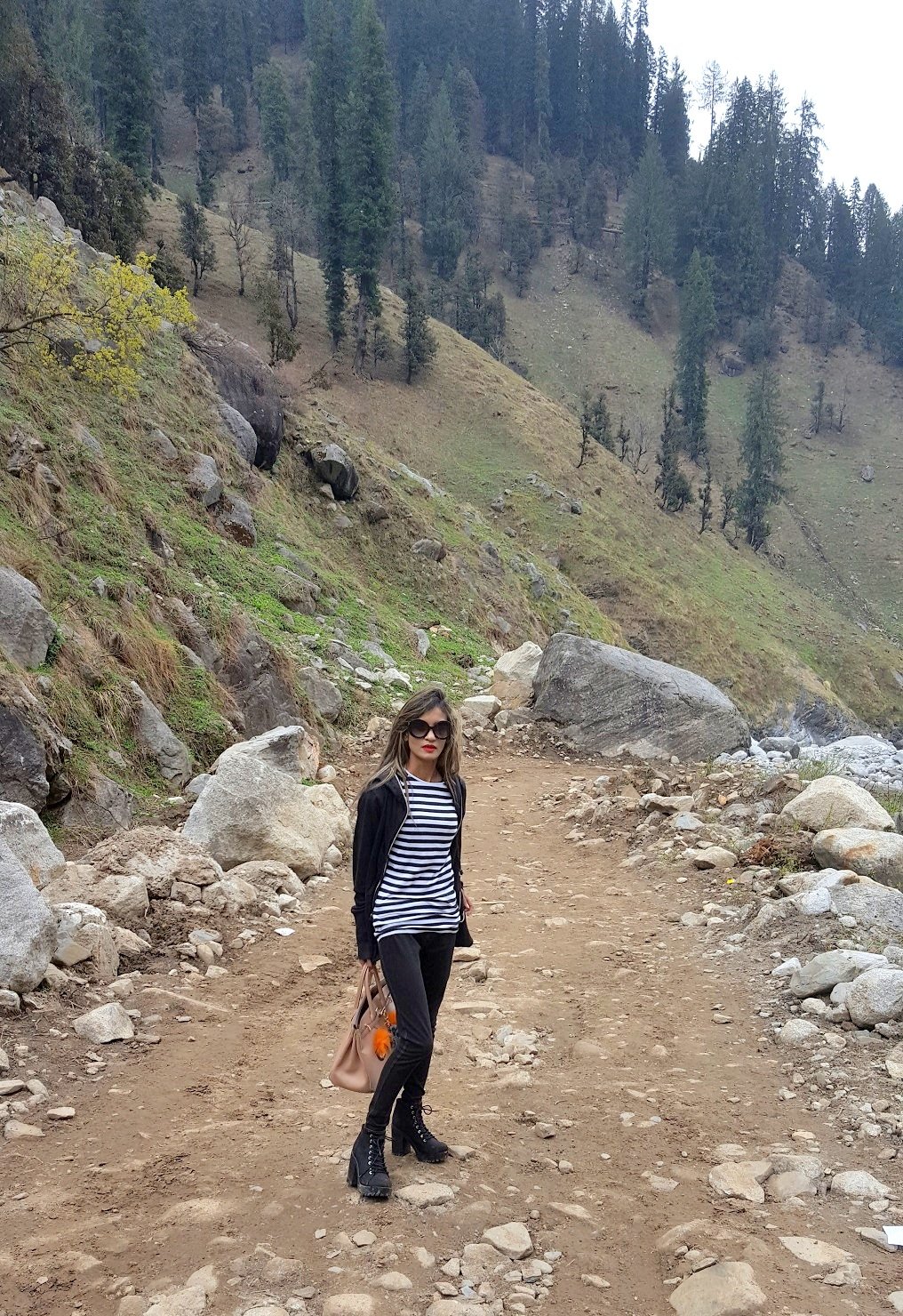 The overall way is like this, so you can hire a small jeep to visit your desire place. Also you can hire a guide if you are upto hiking. But, it's risky if you go alone there so if you hire a guide it will be best for you...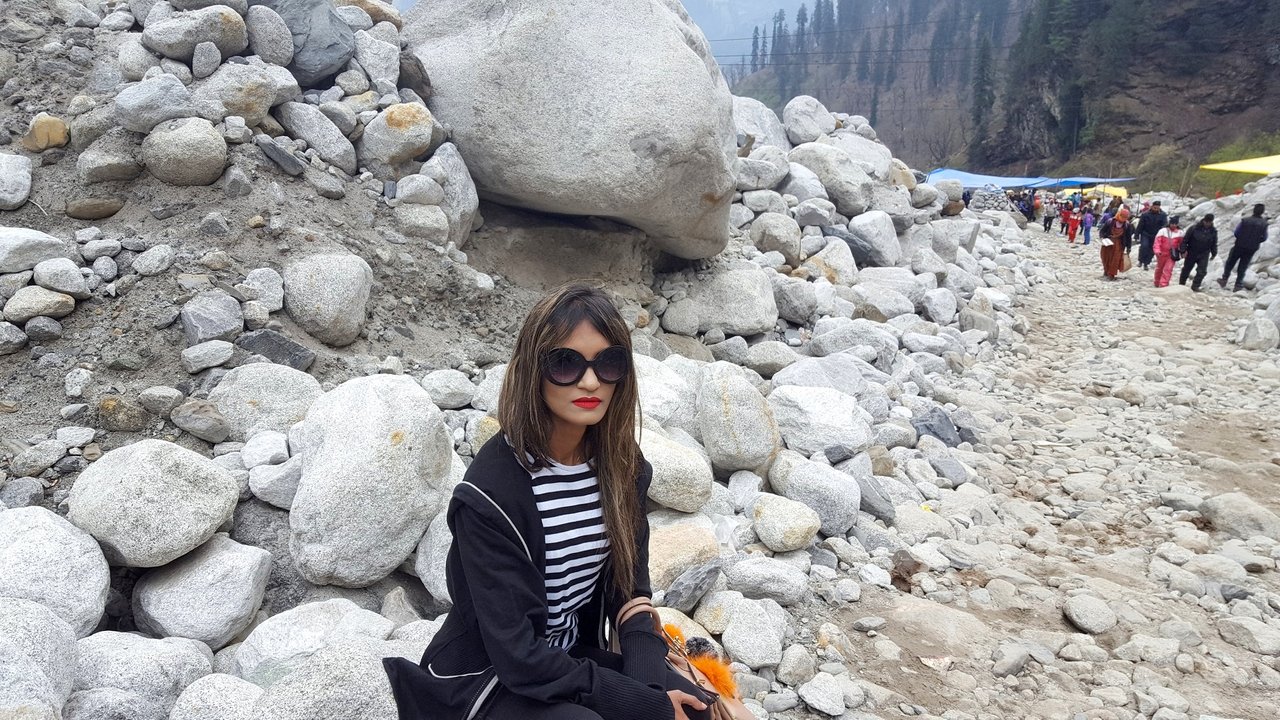 I think this is one of the best tourist spot in Manali, India. You will enjoy the natural beauty plus also experience something exceptional which you have never experienced before. More details can be found here.
---
Love
Priyan.............
---
I am @priyanarc..... An architect, a dreamer and a passionate writer who loves to write about life. I try to present my own perspective and experiences. Please leave your feedback and criticism because it's the only way I can know and reach your mind and thought easily...


Thank you so much....Thanks to @bdcommunity for always supporting me. Also i am thankful towards @welcomewagon for giving me the opportunity to develop myself and for generous support from all members...thank you @nathanmars for enormous support. Thank you @onelovedtube , @DIYTube and @helpie ...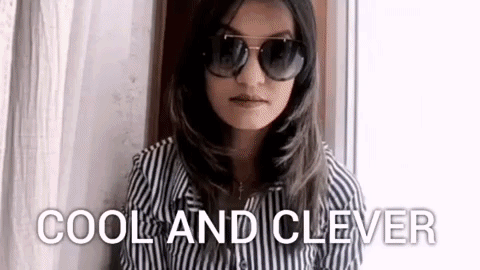 Thank you @sergiomendes for this amazing GIF.... If you want your GIF also you can contact with him...

Also wanna Thank @singhcapital for support and contribution. He is contributing a lot to steem blockchain and supporting lots of steemians. He is here with a massive project and spreading words about crypto among people. If you want to be part of his journey, all you have to do follow @Thejohalfiles .
You can find me on Twitter
After all I believe in community power , interaction , connection and engagement....
Curator of @DIYTube
---
View this post on TravelFeed for the best experience.