Our route north of Sarajevo had a lot of hills and rivers. Rivers would flow and wind around carving the landscape… until it drops and turn into waterfalls! This particular region around the town of Jajce ("yar-et-za") deserved a mention, for all the natural water attractions that educated, impressed and wowed us.
After cycling all morning we arrived in Jajce and saw our first waterfall. It was a nice spot to have lunch — so we planned. To get close to the waterfall you had to pay an entrance fee so instead we had lunch outside on the grass (in New Zealand most natural attractions are open to the public to enjoy, even when facilities are provided — toilets or walkways — it is still free for everyone to come see).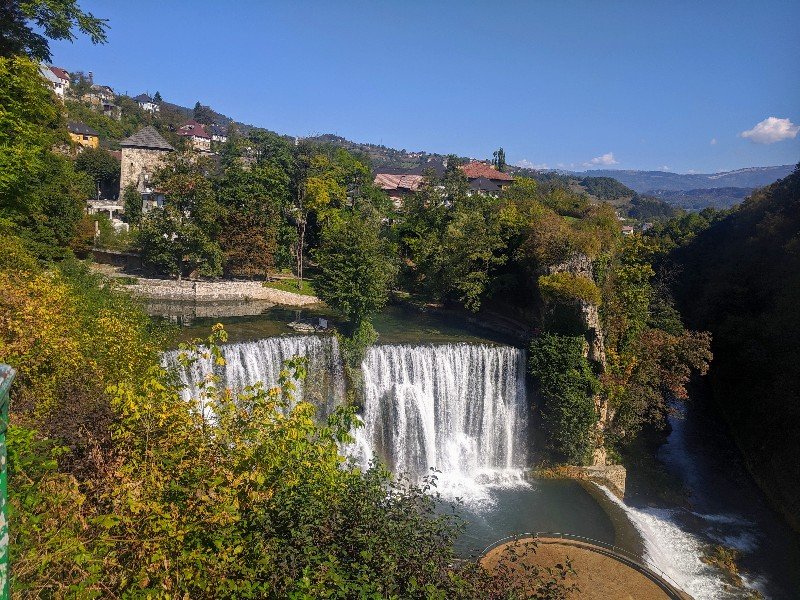 The fall could still be seen from a viewpoint on the road above so we went up there for some photos. We sat down to enjoy the moment and some kids started looking at our bikes, getting closer and closer. A girl approached us with a flat volleyball, wondering if had a pump. We gladly helped her fill in some air and afterward the girl asked us how much to pay for the help. How considerate of her!

Boardwalk over Waterfalls
A little further north of Jajce on the M5 highway we saw a nice boardwalk over the Pliva River. It wasn't added to the online OpenStreetMap community so we added this location for future travellers to know. The boardwalk was very nice to take a leisurely stroll to cross. Being close to the water and under shade provided a cool spot after cycling in the sun the past hour.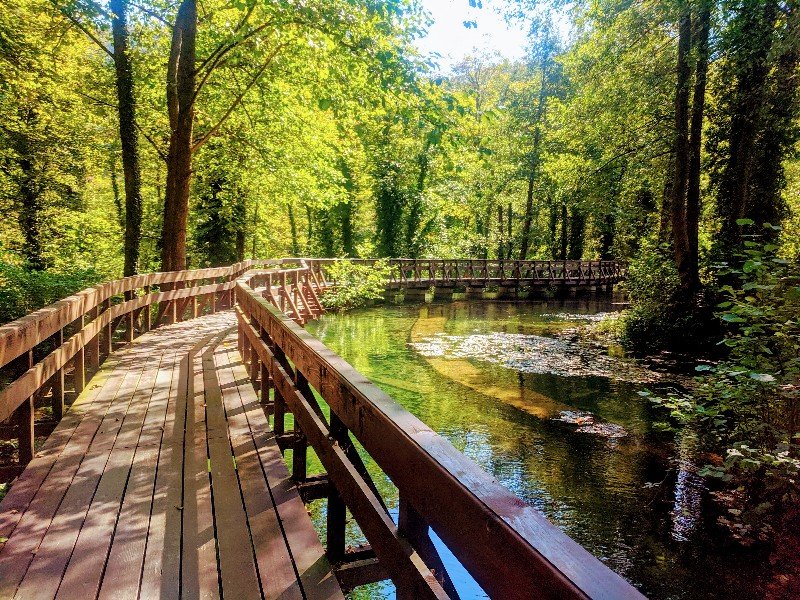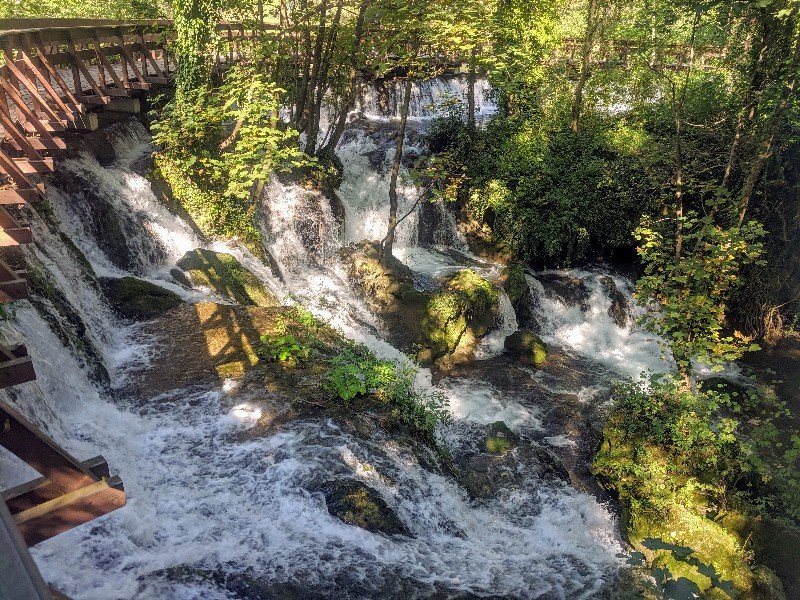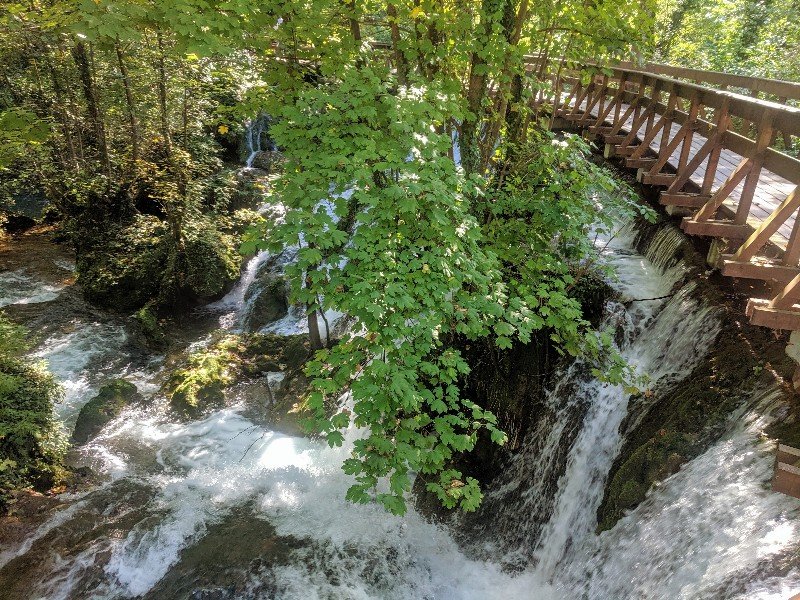 Boardwalk over Waterfalls: GPS 44.347667, 17.239244
"Mlincici" Mills complex on Pliva
Next up along the river was a very unfamiliar sight to us. We weren't sure at first what we were looking at. It was a dozen or so small wooden houses built on top of small rivers. It was like a village for small people or living creatures. Soon we found a sign indicating this as one of the "Museum under the open sky" attractions: a complex of watermills.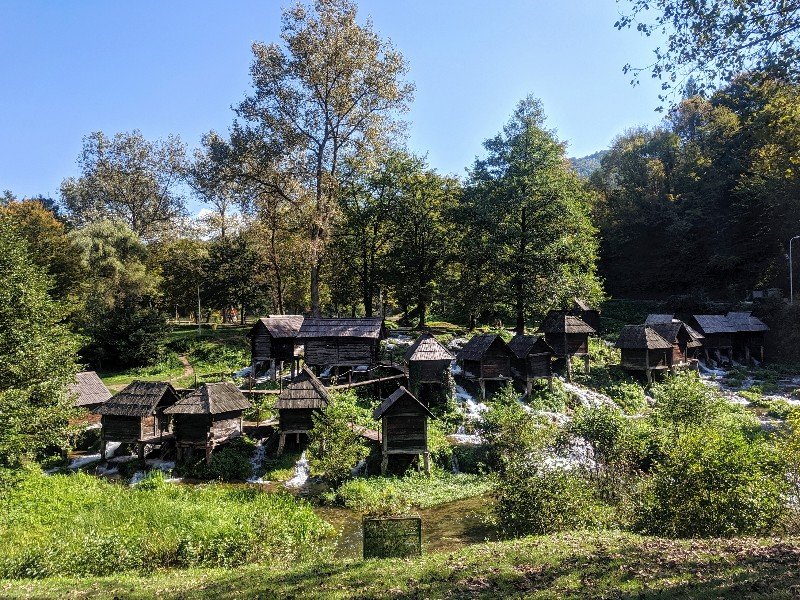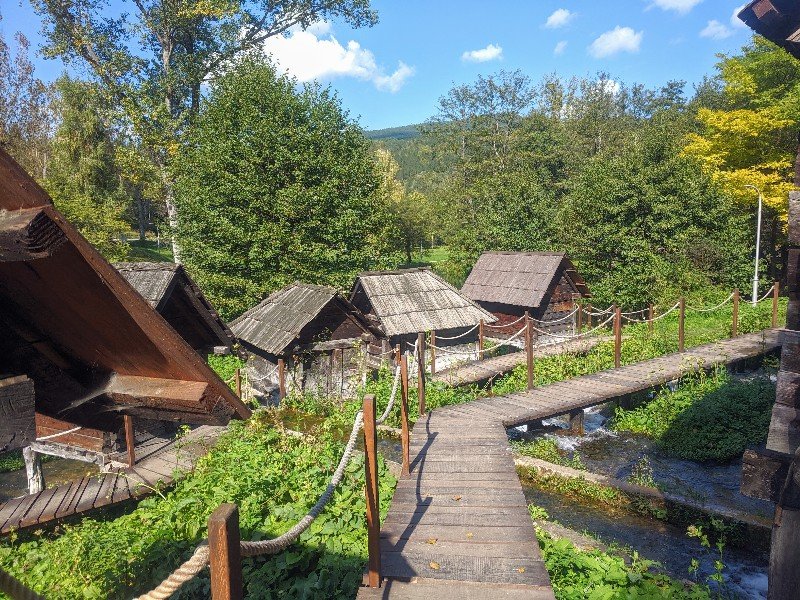 A watermill works by having water flow through pushing a rotating gear. This gear will connect to other components to grind food into powder. They're not working anymore but remains on display to show the genius invention of the people who lived here in the past.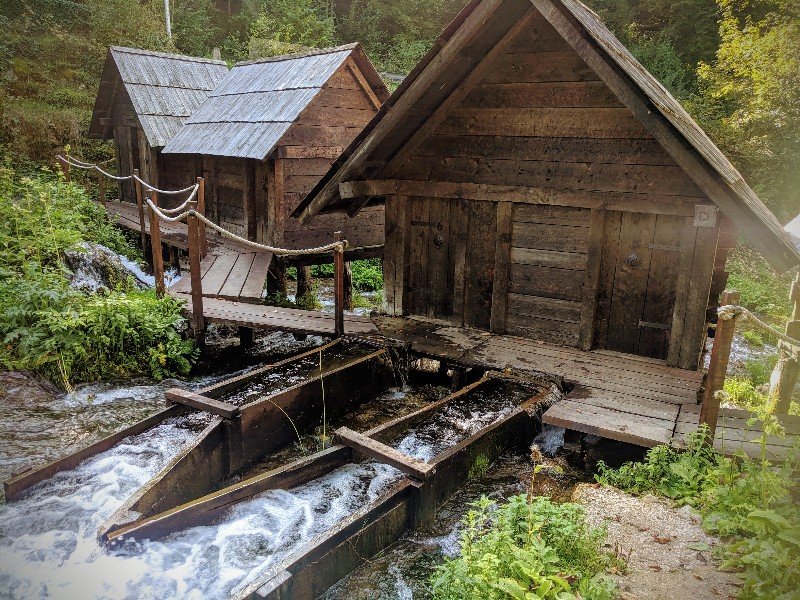 "Mlincici" Mill Complex: GPS 44.347604, 17.22662
"Veliko Plivsko Jezero" Big Pliva Lake
The next attraction on route was the big lake. It was a calm autumn day so the water was very still and the trees were starting to change colour. We stopped quickly to take a few photos before heading to our accommodation for the night! There are many spots for picnic with a great view of the lake.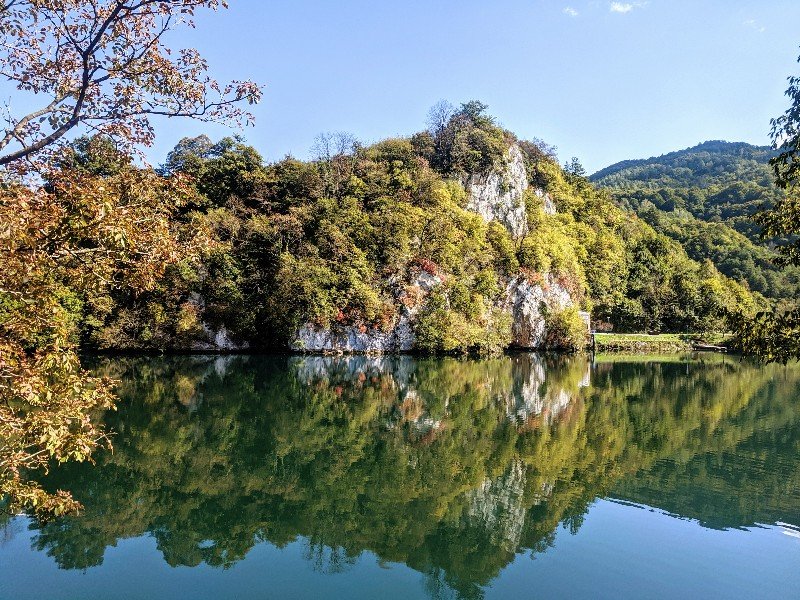 "Zelenkovac" Eco Village
Instead of sleeping in our beloved tent this night, we got a special treat from a friend we met in Sarajevo. Smilja's uncle Boro built an eco village in a quiet village west of Mrkonjic Grad. The village had camping sites and cabins in the woods. Over the course of 30+ years, he built and added wooden cabins, picnic area, tent sites and a stage to the village. He organises annually a Jazz festival which attracts a huge crowd!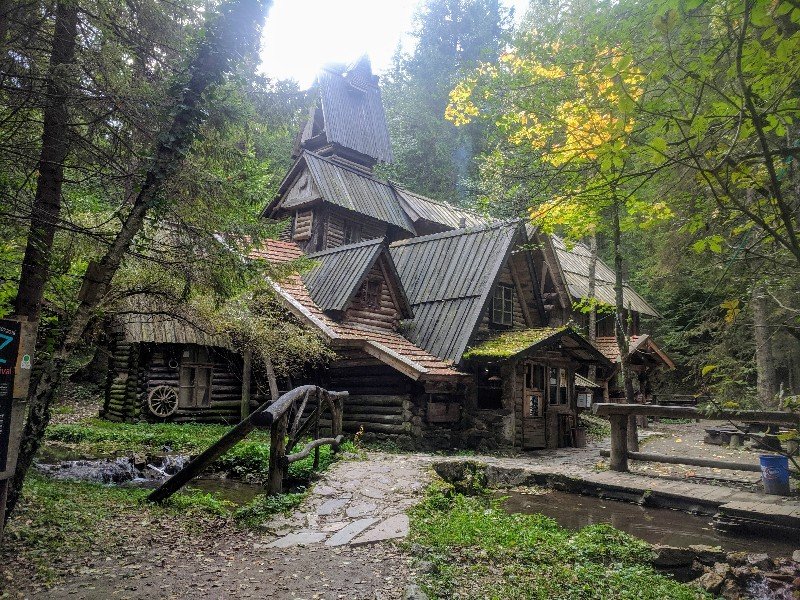 The "head office" is the biggest building in the village, originally a water mill, Boro has transformed it into a bar, art gallery, home and guest reception for the village. It was incredible the work he has done in this place.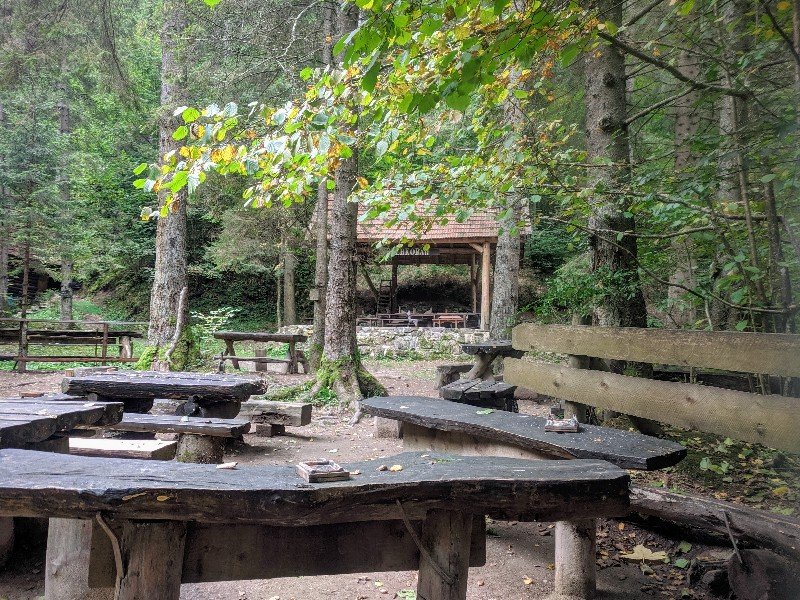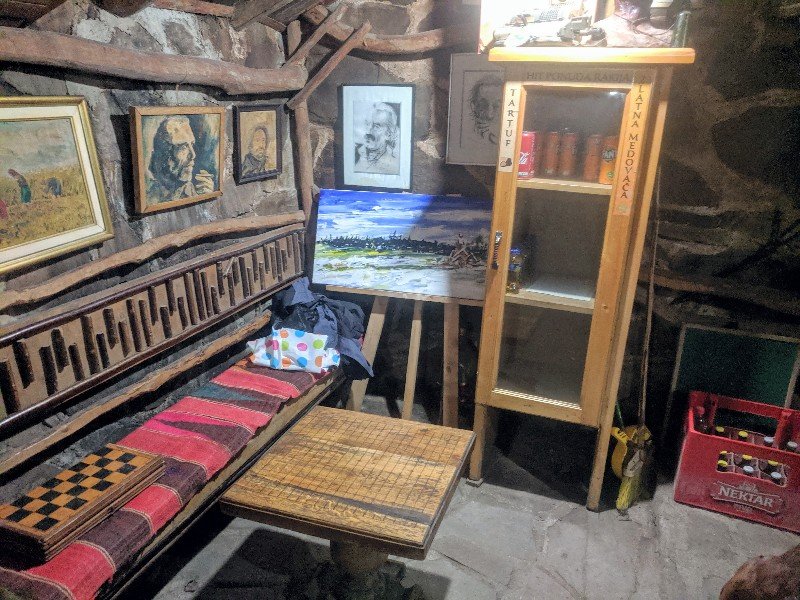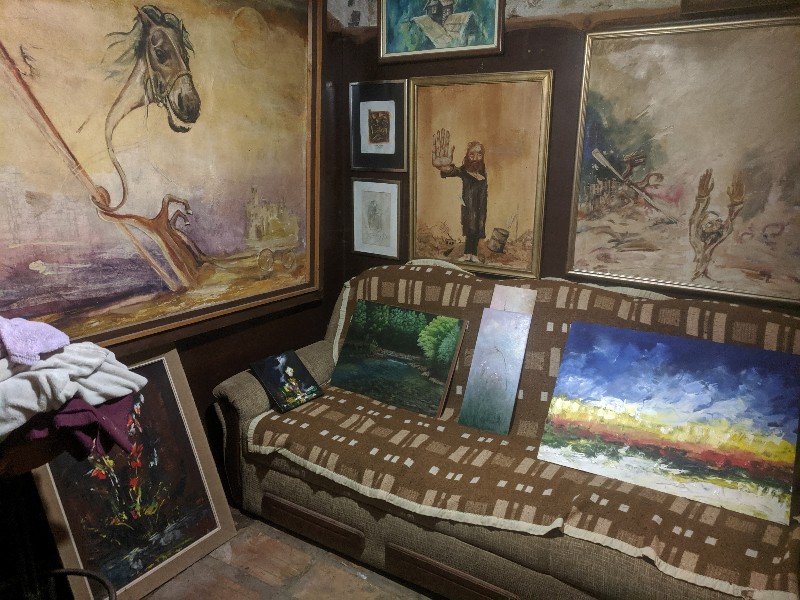 Our little cabin was called Moulin Rouge and was a perfect little cottage for us. We really appreciated the shower and a nice mattress bed. There was even a balcony with a lake view at the back. It was a very cosy place to rest and enjoy the wilderness. We'd wished we had more time to stay but had to carry on.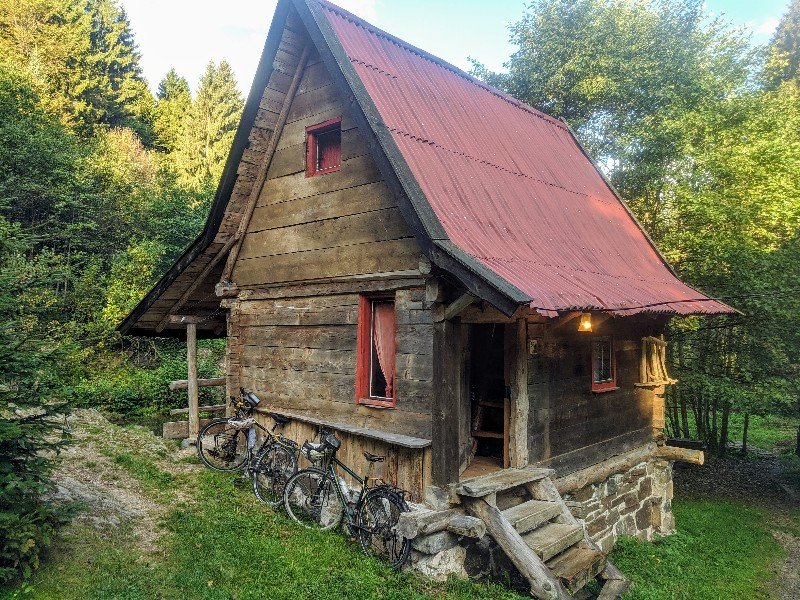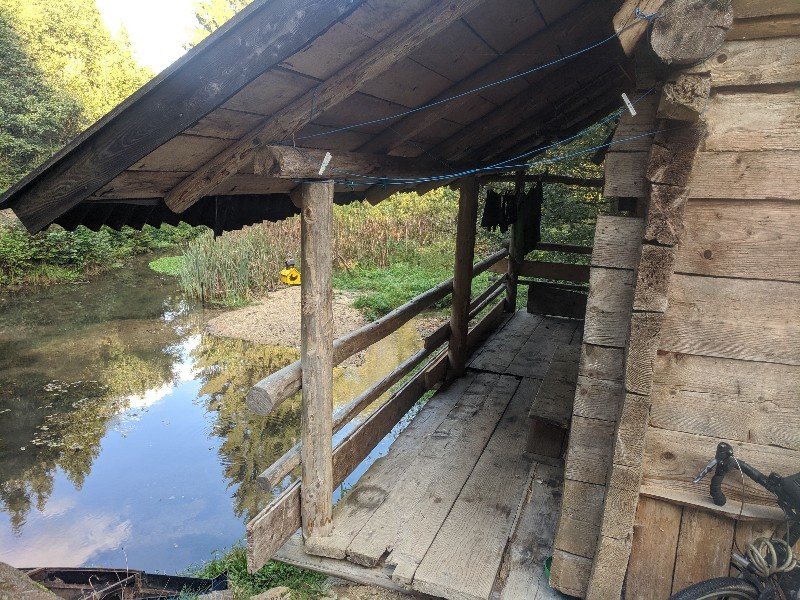 ---
Very shortly we'll be entering the EU countries and look forward to catching up with the many friends we met on the road during this trip in Italy, France, Spain and Portugal.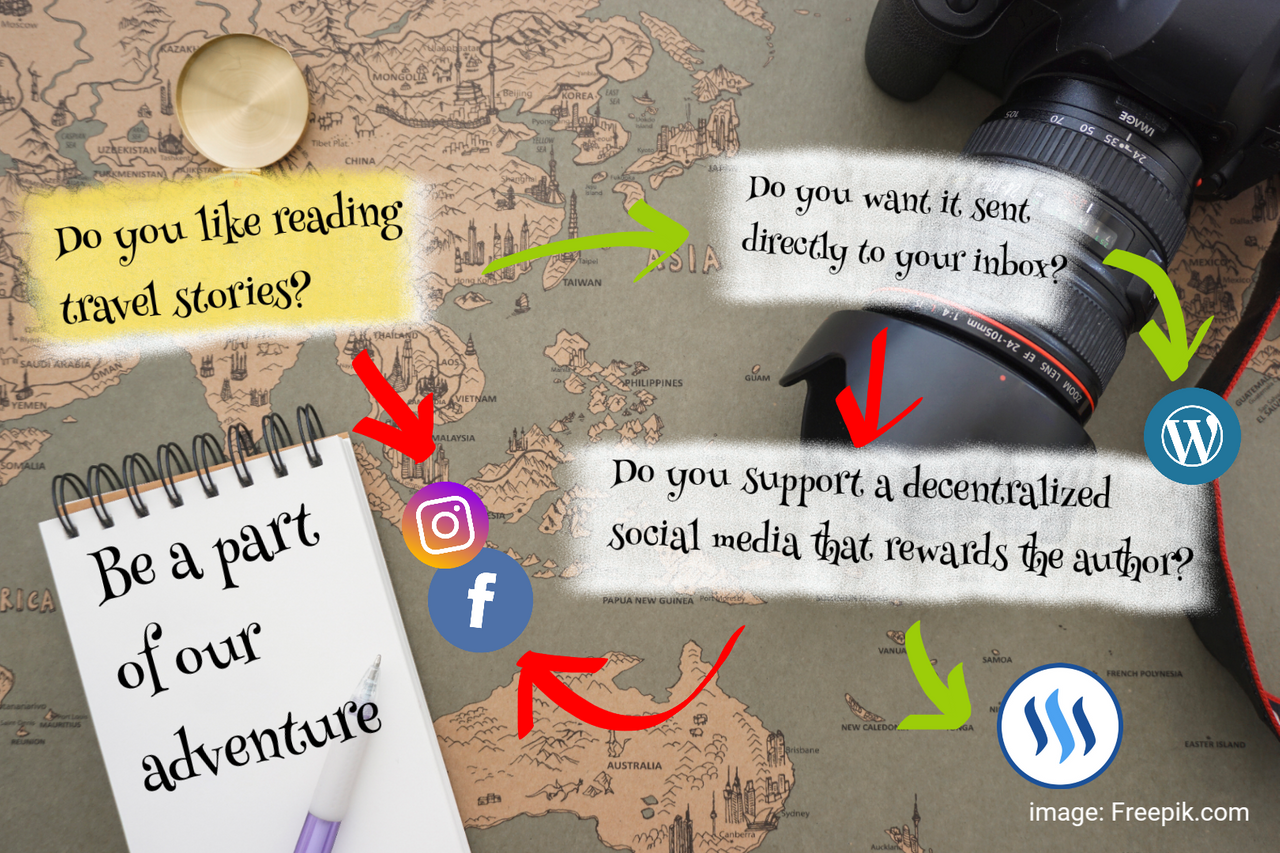 Be a part of our adventure:
WordPress ◈ Instagram ◈ Facebook ◈ Steem ◈ Support Us


---
View this post on TravelFeed for the best experience.