Sylhet, Bangladesh is known for many outstanding things across my country and as well around the world.Among them is the TEA that is one of the best product that is available in here. While at a recent survey it is seen that `Bangladesh is the 10th largest tea producer in the world`. Due to the weather and the climate of this side of the country it is best suited for Tea plantation. Let me take you on a tour of a Tea garden named 'Lakkatura Tea Garden'.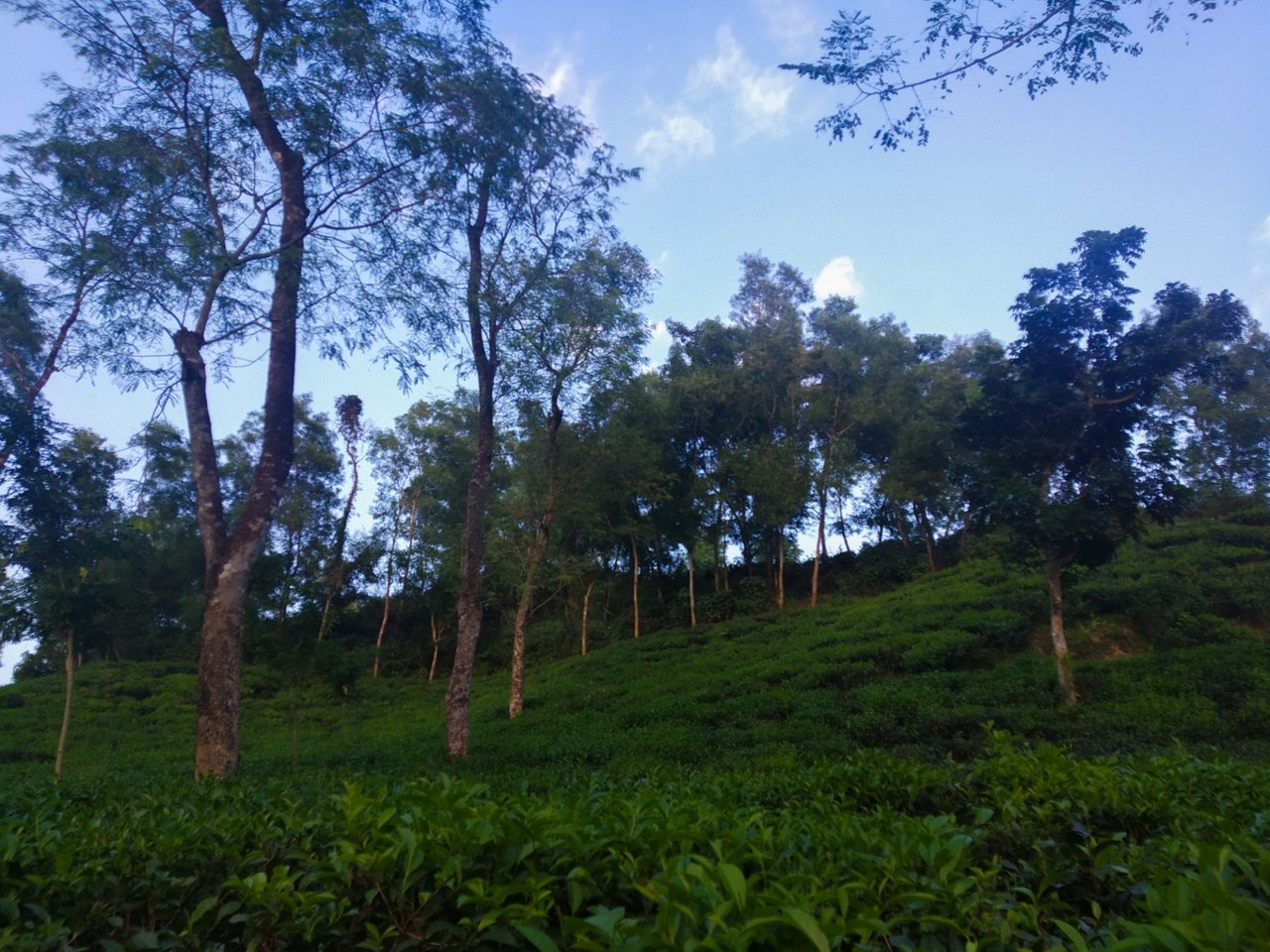 The Tea Garden is located in Sylhet District, Bangladesh.It is one of the official Tea Garden which is under National Tea Board. One of the most fascinating story about this garden is it is about 3200 acres and annually it produces about 500,000 kg of tea. While as I have been there quite a few times it is really hard for me to come to the way where I have entered the garden as it is so many entries and exits which really keeps me in doubt by which way shall I really make my exit.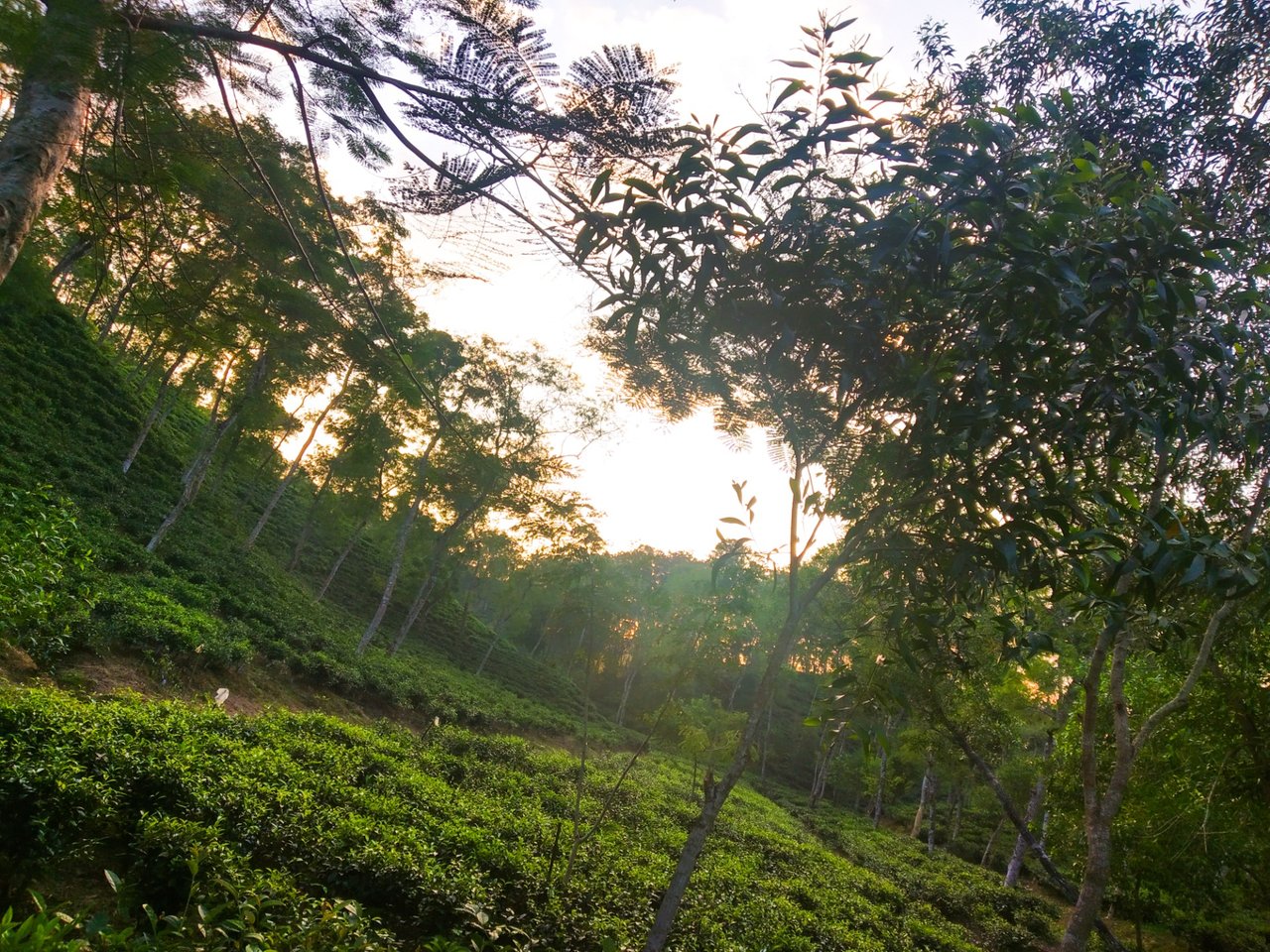 One of the reason why the climate in this region of the country seem to stay much colder is because of these Tea gardens. While along with this Tea Garden there are few more gardens situated in Sylhet, which are as humongous as this one while some are even bigger than this. While in the images that I am sharing today if you take a deep look then you will probably notice there are little fog clouds in the images which are quite easily seen in naked eyes then in these images. While I was there I was wearing a T-shirt not full sleeve so I was beginning to feel the cold out in there.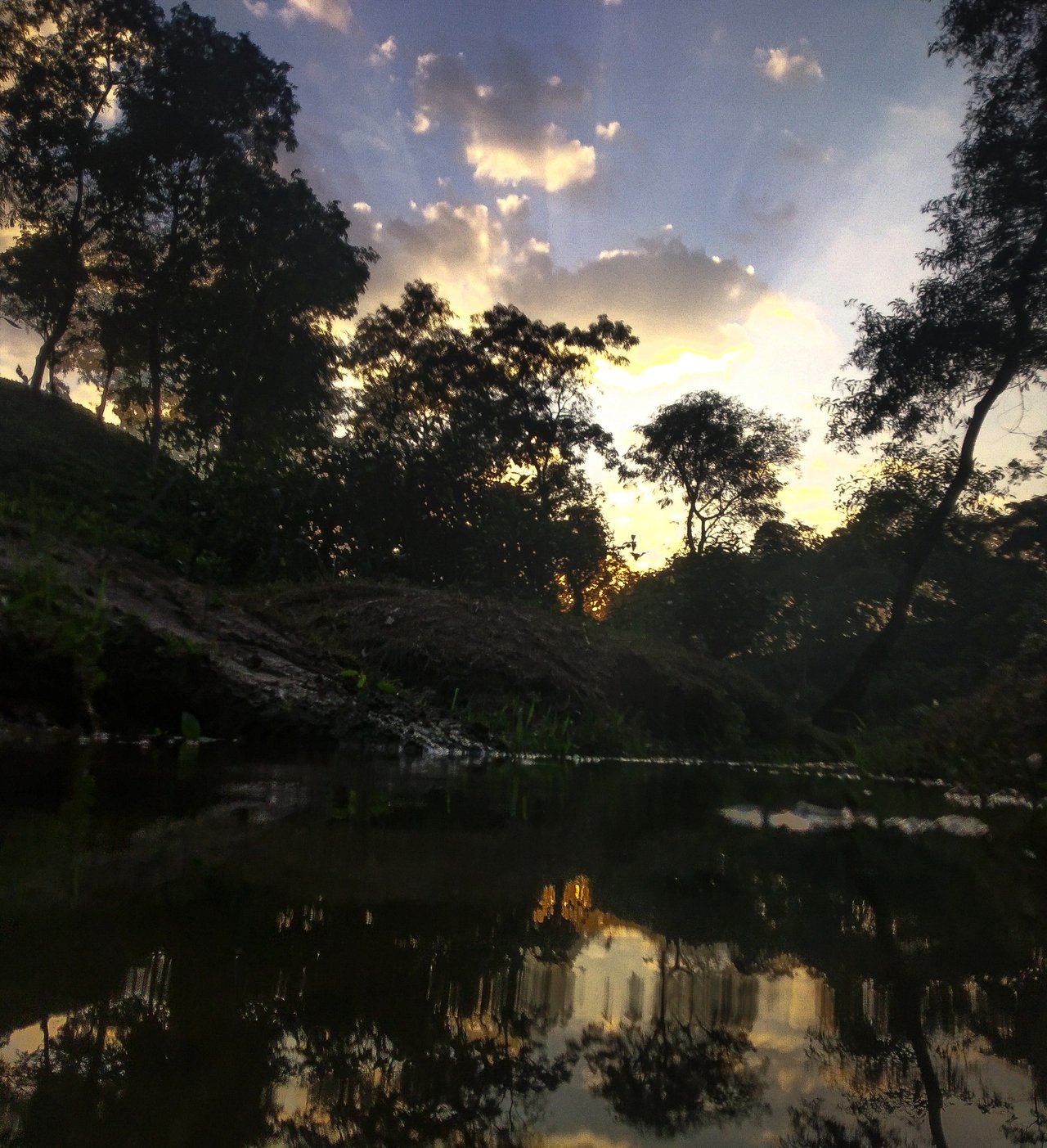 Not only the Tea Garden but these little fount that flows within the garden will really blow your mind. This was stagnant water which I was really searching for as it was hard to get focus on running water and as the silence of the garden will really make you feel so much close to nature it will blow your mind away from all the tension from your everyday life. In addition to that the sound of water flowing you will even get to hear the sound of it. Yep, all these feelings are mesmerizing.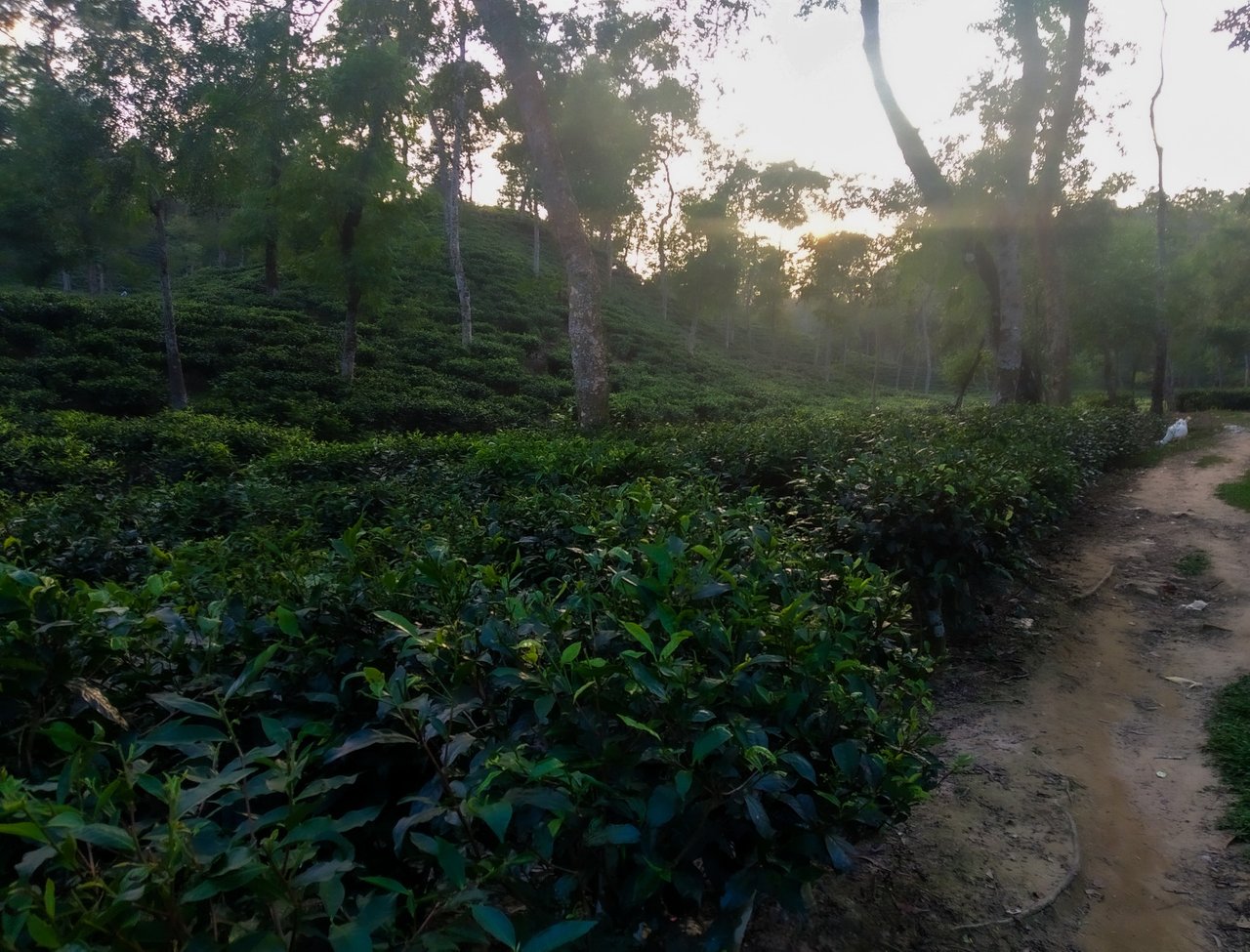 Like I said above if you notice the fog layer in the image which was getting thicker as time was passing by. The path along the garden is not pitched but you will really like it that I must say. I was out there in late evening and this is probably the best time in the day to enjoy the sunset and the view of the garden fully.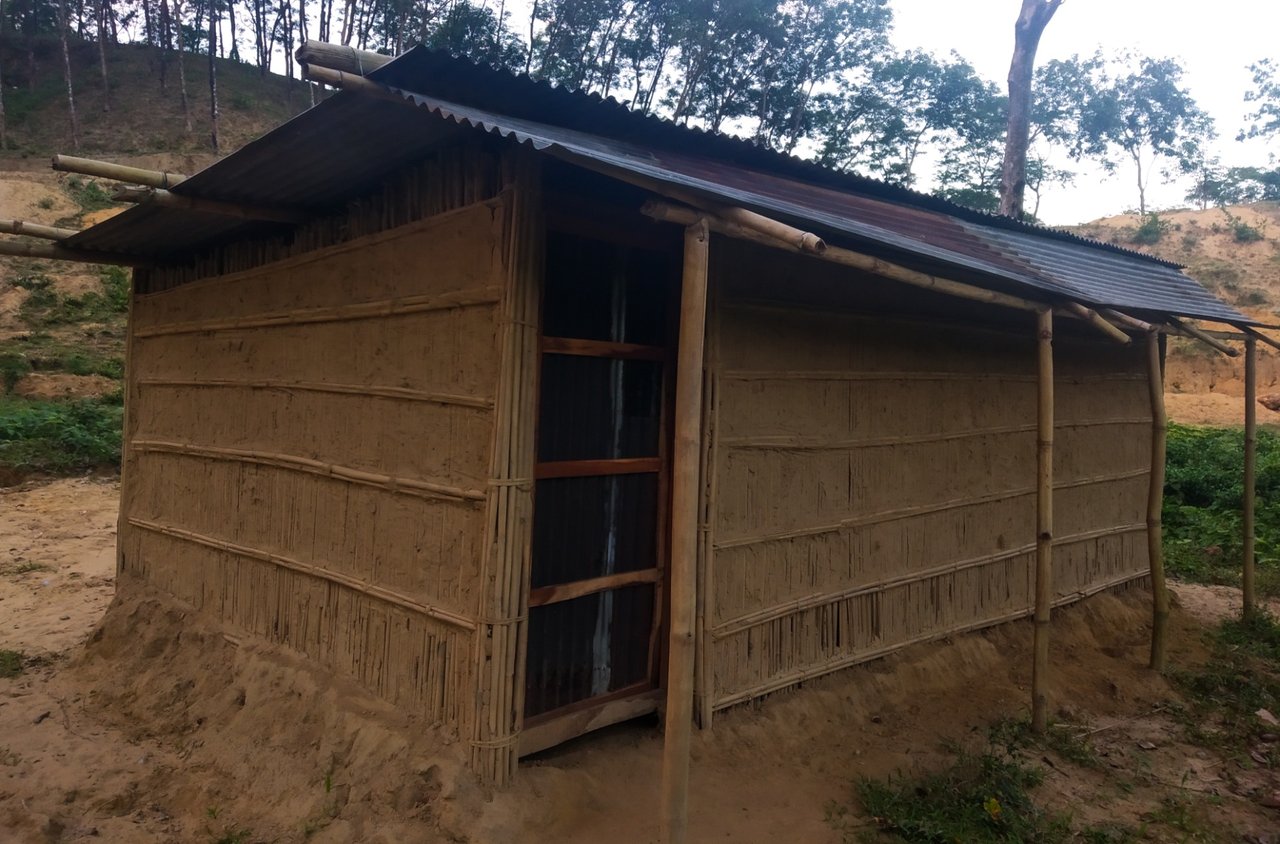 As growing in the city for myself it is really hard to see one of these houses. Though we are becoming more technologically advanced but some things will never change and that really reminds us how much affectionate we are within our self for the culture that we have. No matter how much we grow we should not forget the culture neither the way to treat people from our side.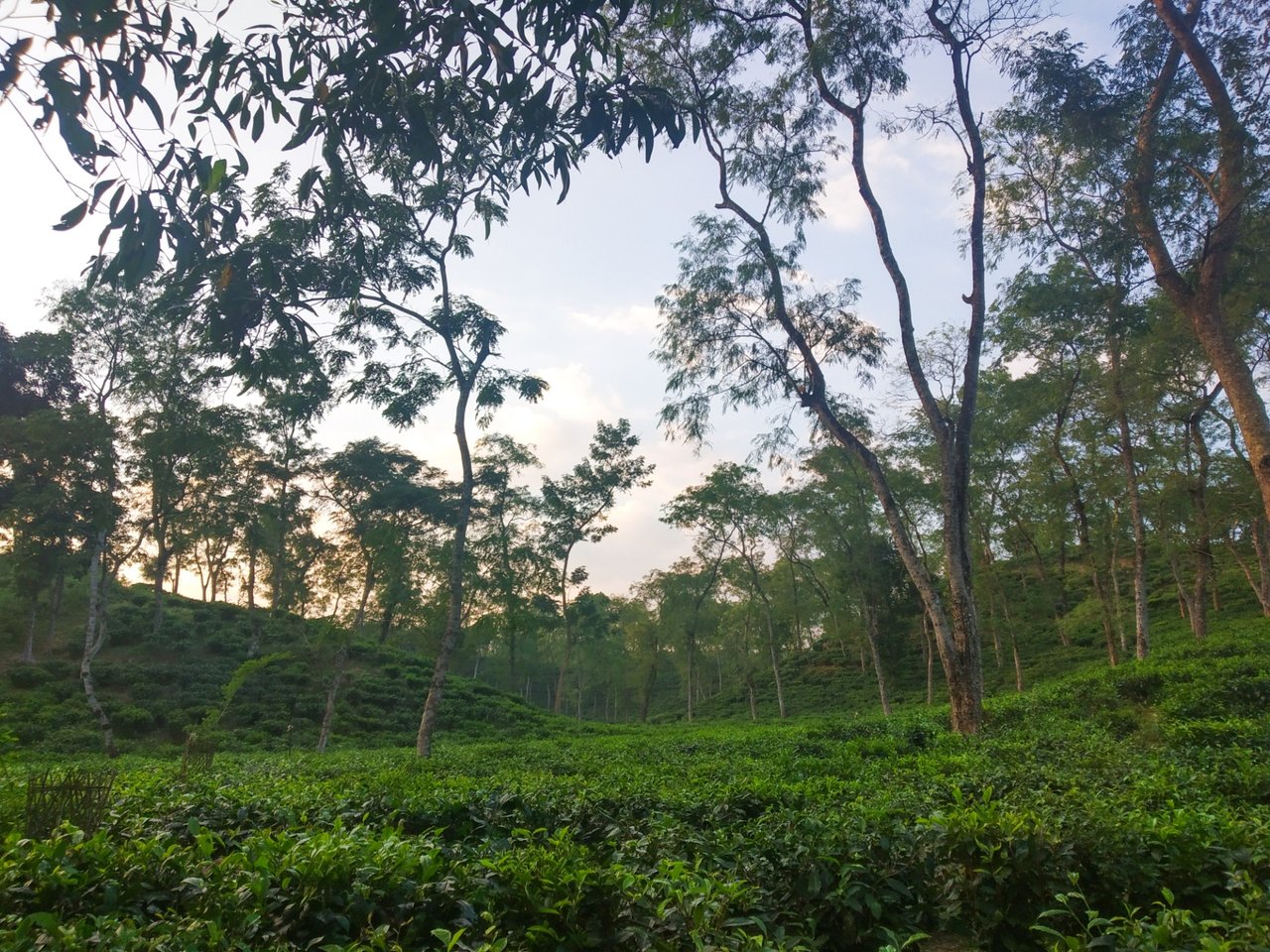 Finally I should say that travelling is one of the best way to learn about different culture and enjoy the beauty of our nature. While some people are going above and beyond for the sake of excitement and they sure are having a blast for themself. Social medias are one of the best way to share one's experience with others and thus making others inspire to travel from one place to another. Hope you enjoyed the little tour and probably next time will take you somewhere as beautiful as these !! Stay Blessed.
---
View this post on TravelFeed for the best experience.