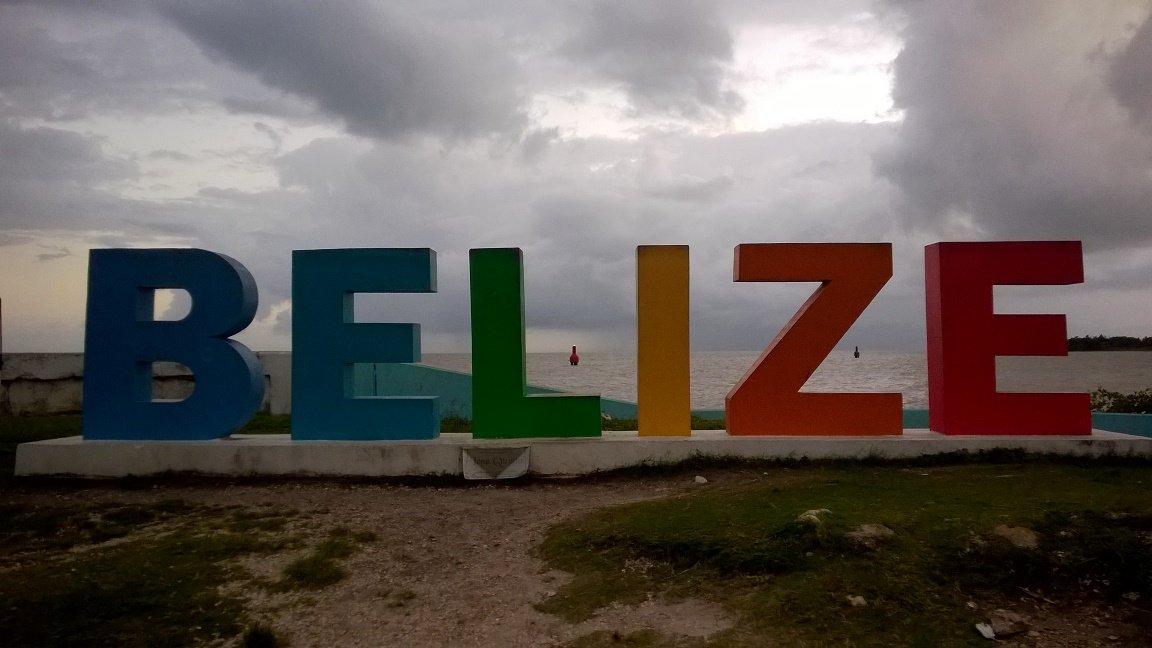 Where you can find Belize?
This little country is located on the eastern coast of Central America. To the north there is a border with Mexico, to the east there is the Caribbean Sea and to the west there is a border with Guatemala.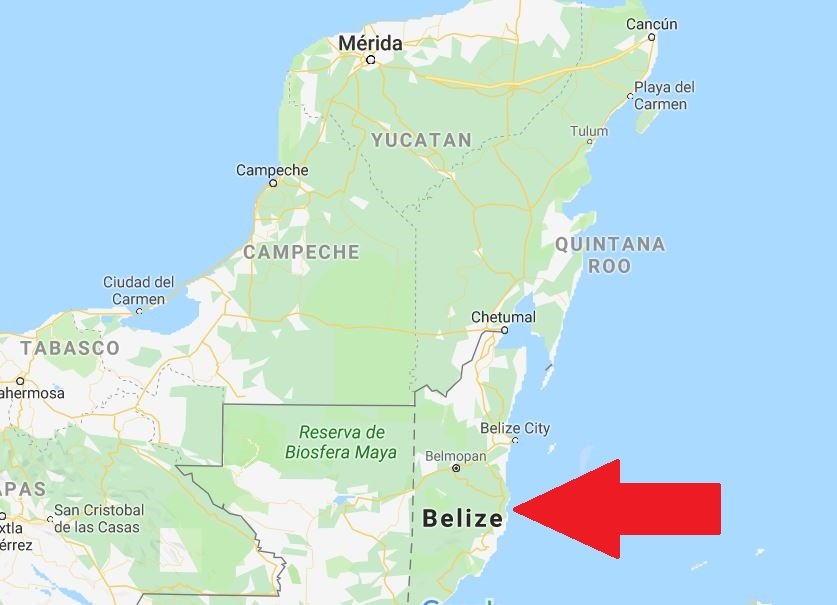 Some history
Traces of Mayan civilization dating back to 1500 BC and flourishing there until 900 AD can be found all over the country. Most known archaeological sites are:
Caracol
Xunantunich
Altun Ha
Cahal Pech
Lamanai
Barton Creek Cave
In modern times Belize was the last British territory in Americas and used to be called British Honduras from 1862 until 1964. The country had been renamed to Belize in 1973 and gained full independence in September 1981.
Currency
The legal tender is Belizean dollar which is pegged to US dollar at the rate of 2:1. You can use both currencies, so don't be surprise when you get change in US dollars, even if you have actually paid in Belizean notes depicting young queen Elizabeth II.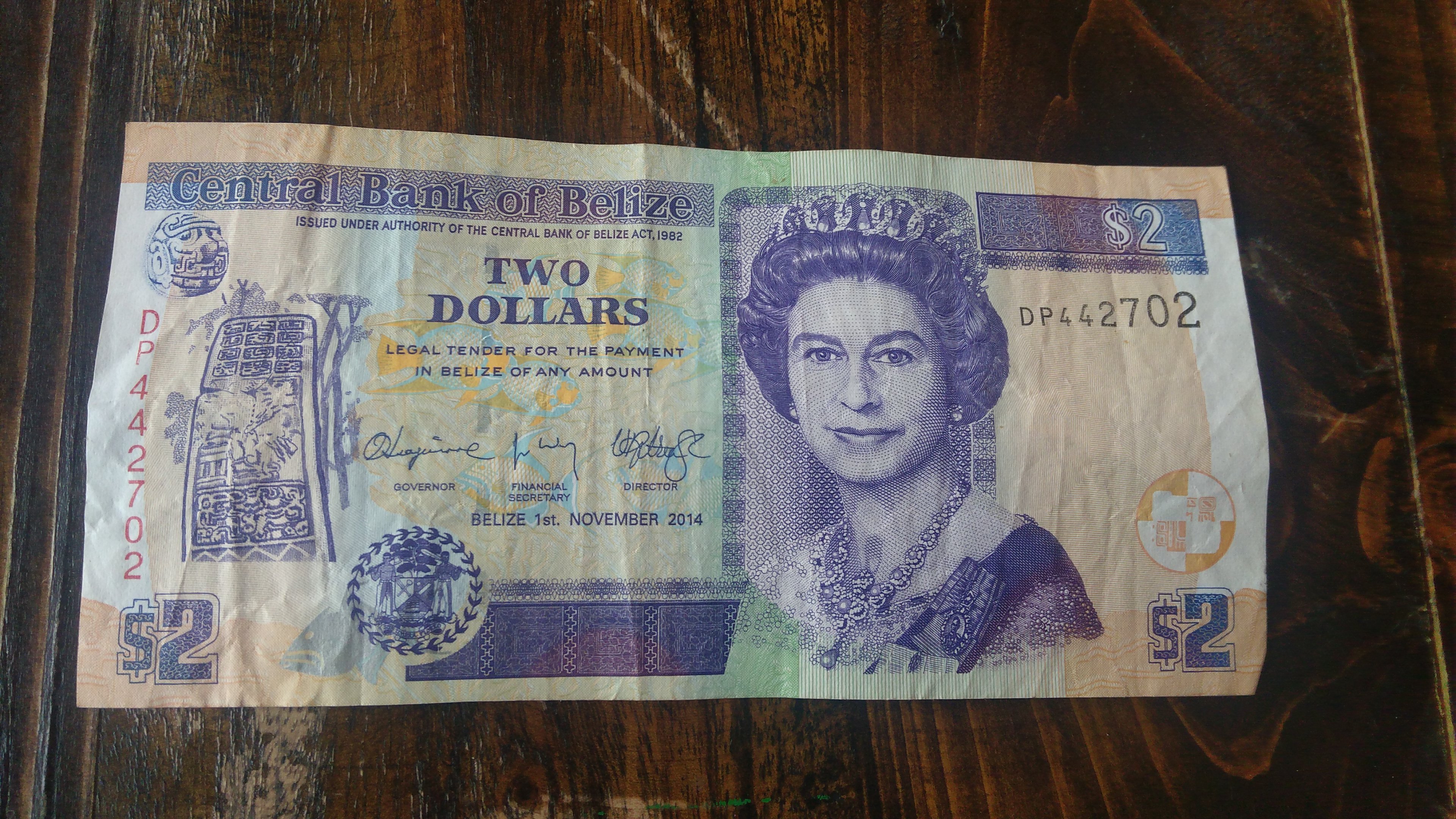 Culture
Going westwards there are two distinct parts of Belize. One extends from the Caribbean coast to the capital - Belmopan and another one from Belmopan to the border with Guatemala. On the Caribbean coast most of the people are black, tall, speak English, which is an official language of the country.
Being on the coast, we felt little bit awkward and strange. We didn't feel safe walking after sunset across Belize City, especially that on every street corner somebody offered us drugs and paid sex. Marijuana is legal so almost everyone was stoned even drivers when we hitch-hiked. Once we agreed to buy some stuff and we paid 10B$ and we got one split rolled into tobacco leaf.
After crossing an invisible line and heading closer to Guatemala Spanish became more popular and people used only some basic English phrases to facilitate the communication. There's totally different culture on the street and safety level increase. In those parts we were offered whole handful of quality weed for "just give me something" which was 1$ - much better deal than earlier one 😊
The most popular tourist destinations are Caye Islands on the Caribbean Sea, full of paradise beaches and luxurious hotels, built for wealthy tourists looking for 2 weeks of vacations during a year. We skipped that part of the country, because we looked for natural unspoiled culture, not the one presented to an average tourist.
Useful tips & info
You can receive tourist visa valid for up to 30 days. It really depends on what you actually write on the immigration form. There's a 20$ exit tax payable in cash while leaving the country by land, but flight tickets include all taxes. Ticket for onward travel isn't obligatory, so don't worry if you're a backpacker without any plans like us.
Places we recommend to visit
We spent just 14 days in Belize, thinking there's nothing to do, but trust us, there is plenty of not so crowded places to see. If you plan to go to Belize from Mexico, the best option is to go directly to San Ignacio and Santa Elena (two connected towns) right after Belmopan, towards Guatemala. From there you can take a bus to see Xunantunich ruins which are 5 min away from town of San Jose Succotz. Just pass the hand crank bridge and walk to the archaeological site. This place isn't all that busy and not well known so you can focus on history and ancient times. While we were there sitting on top of the Castillo, we have witnessed marriage ceremony in the Mayan style.
Here you can find some pictures we have taken over there: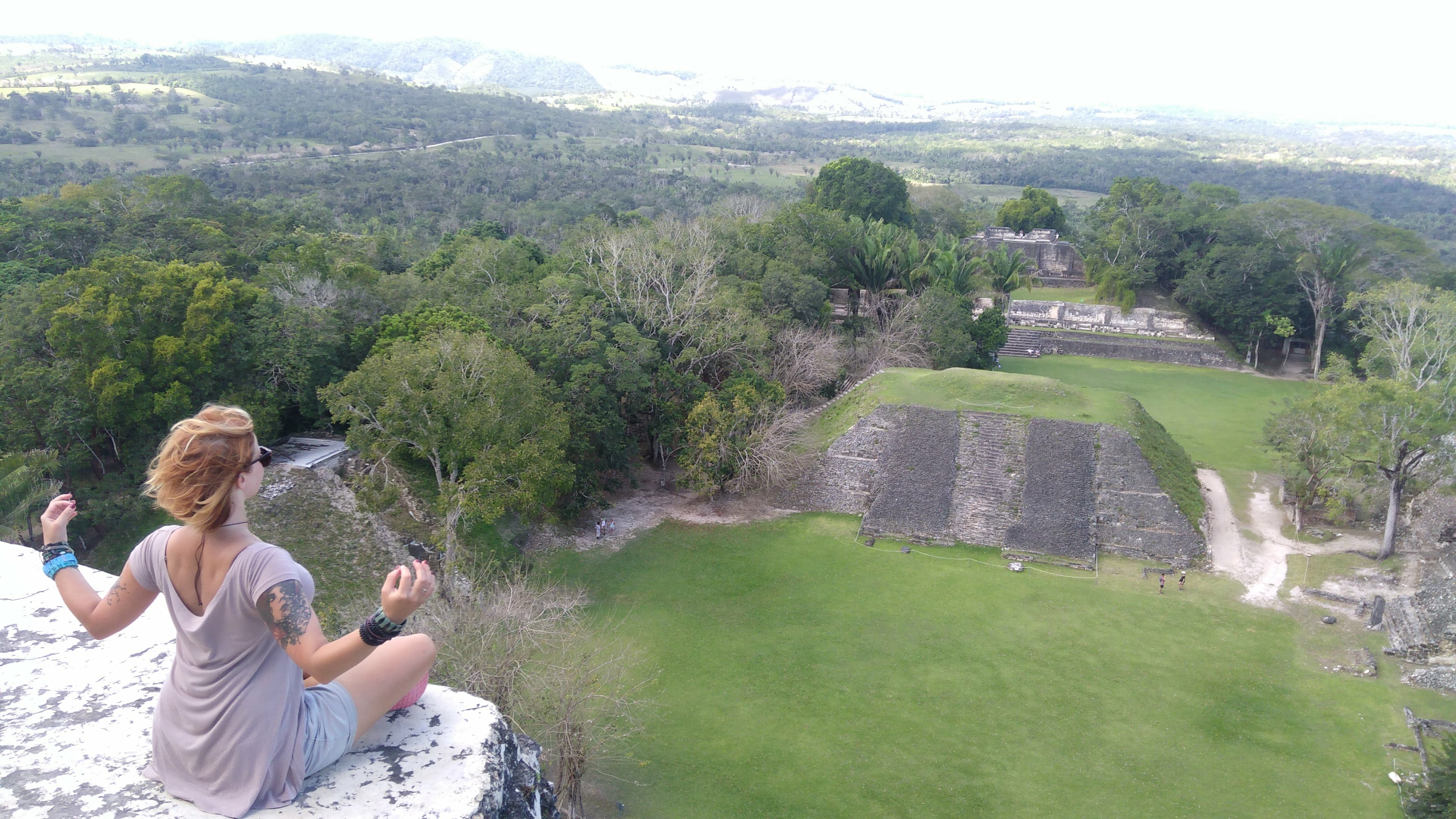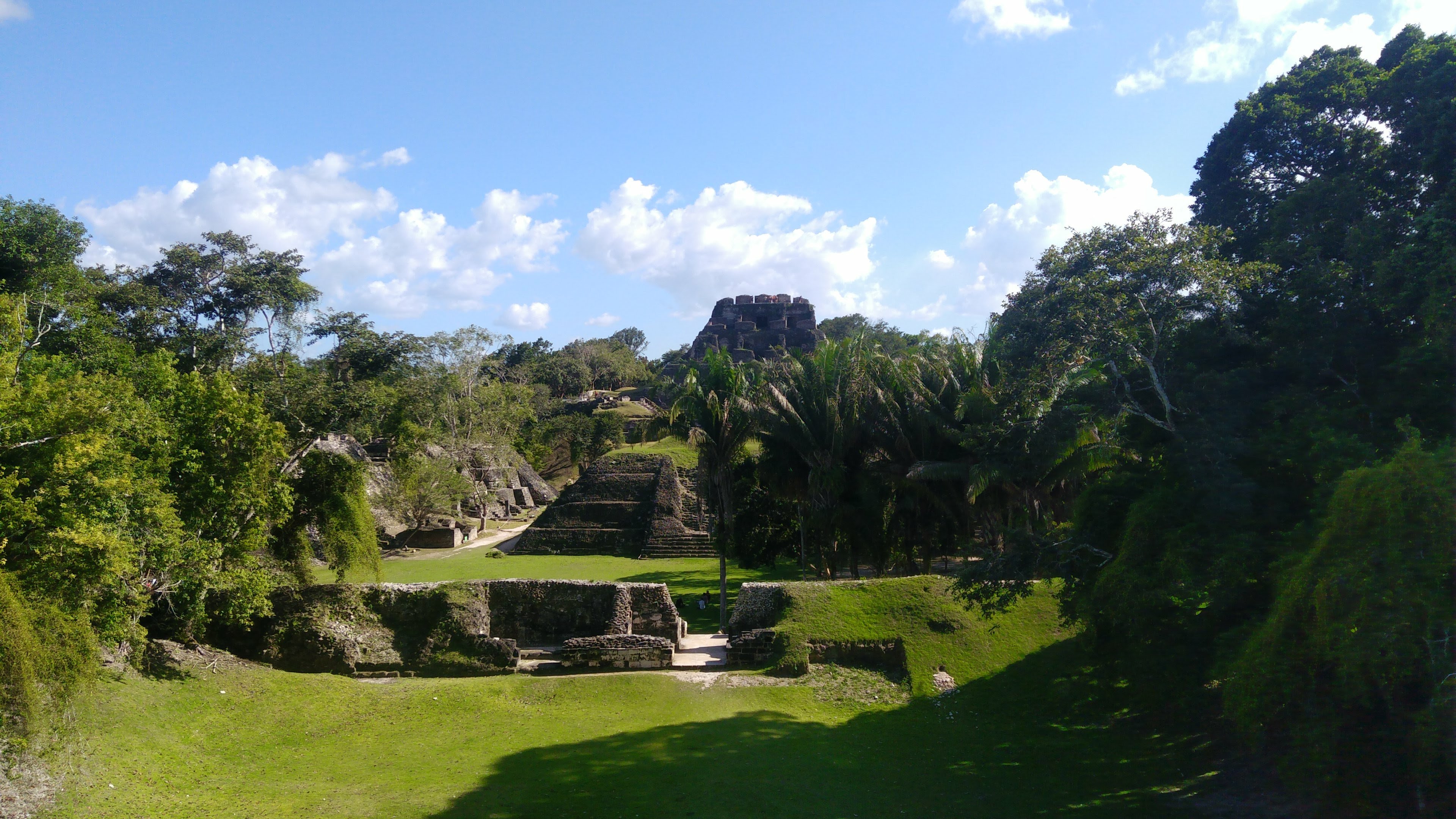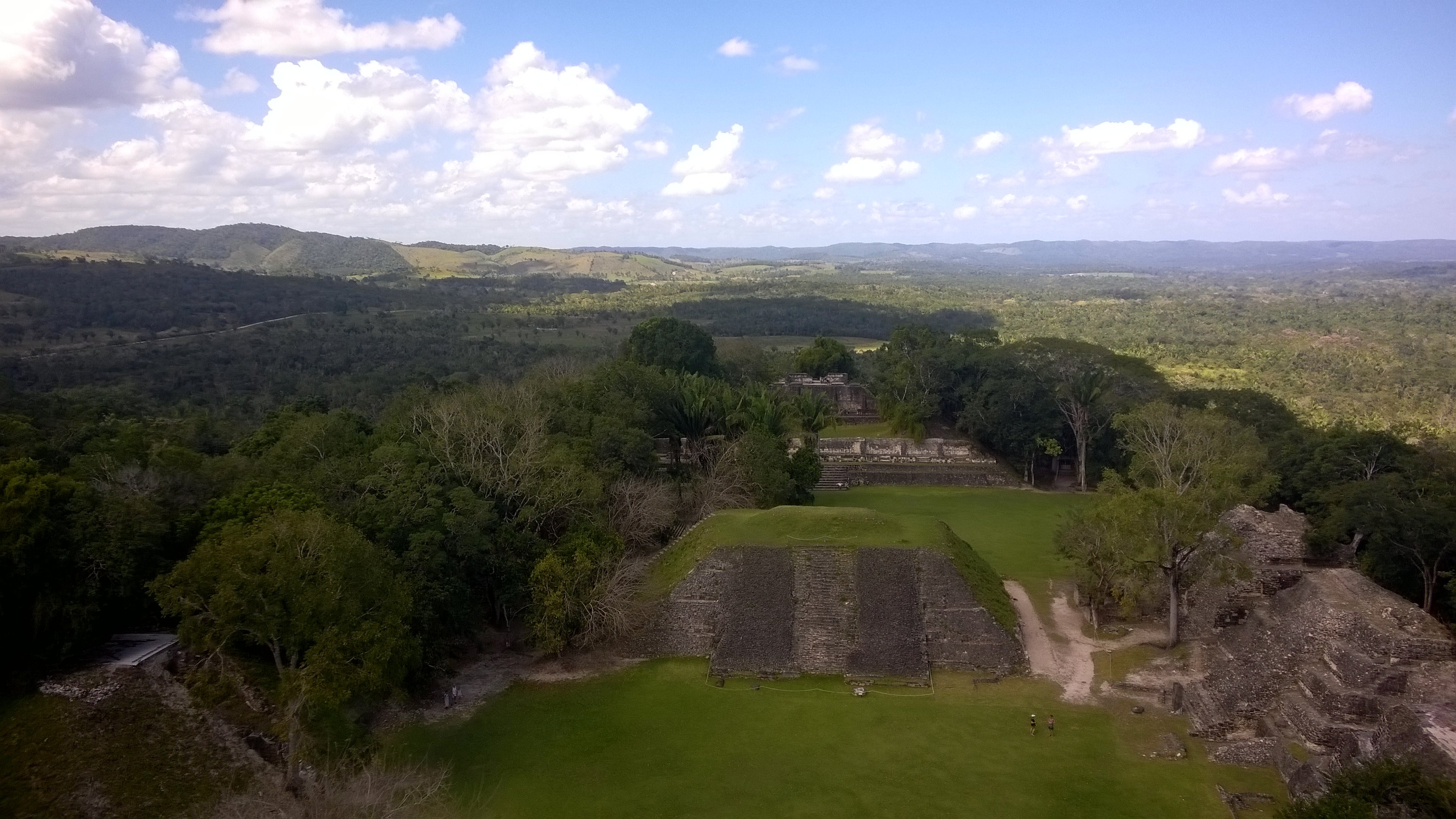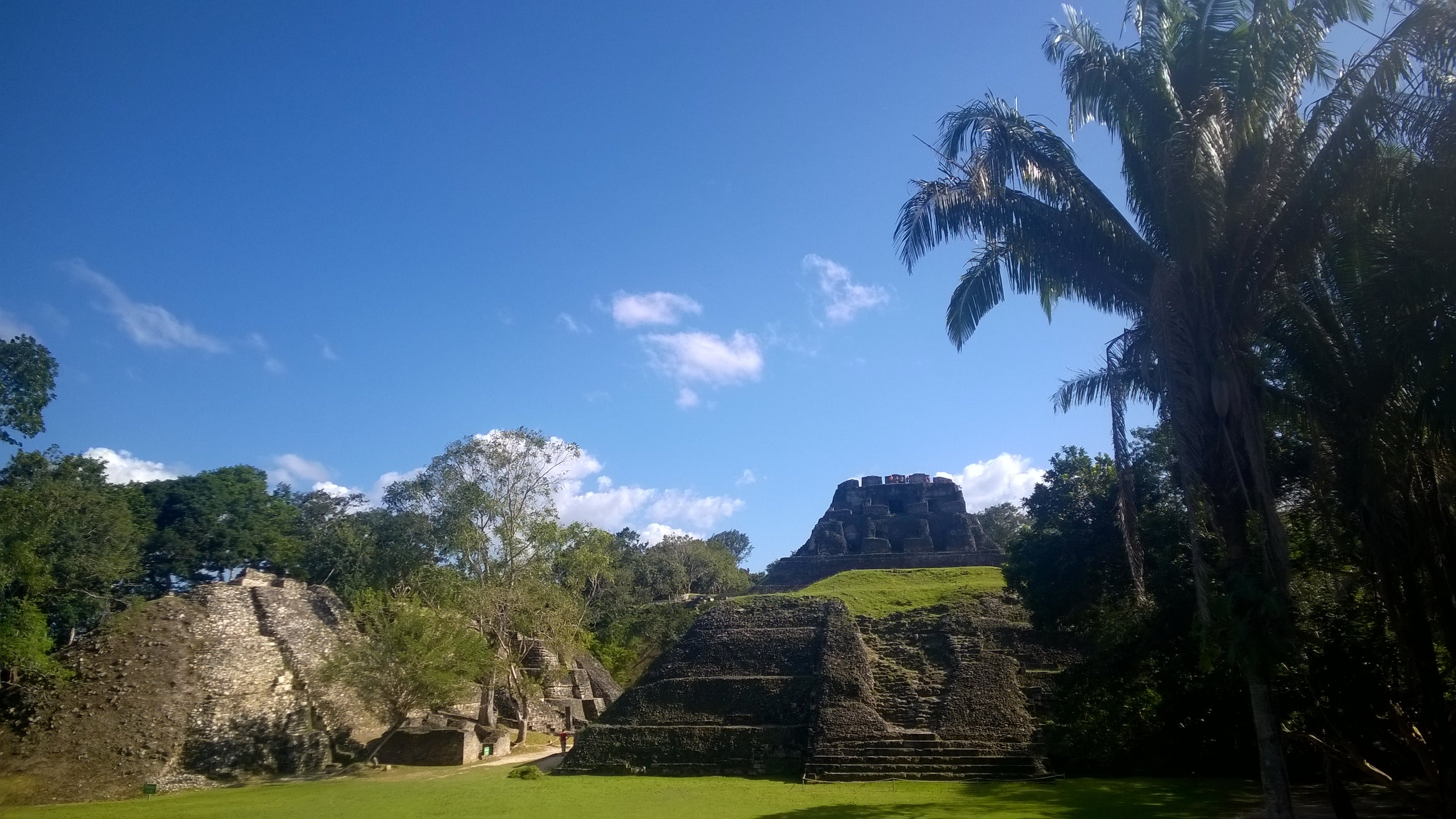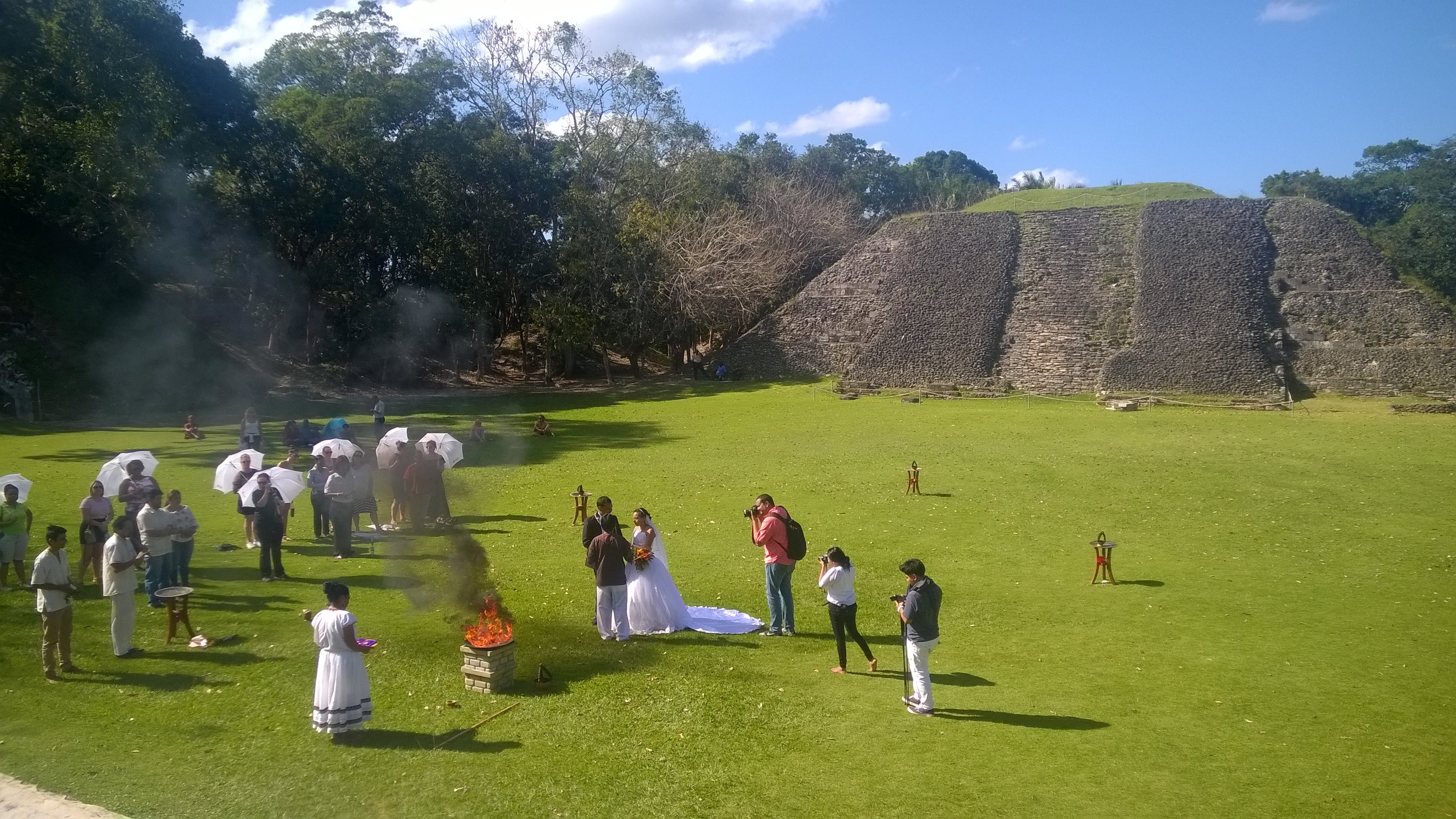 She said "yes"!
The next place which is definitely worth a visit, is a little village called San Antonio. Located 30 min drive to the north from San Ignacio and Santa Elena, and easily reachable by public buses. There's only one place where you can stay and it's inside the lady's house who is descendant of Maya and still cultivates their rituals and beliefs. We listened to stories about spiritual connection between her mother and animals. Thanks to her, we got a phone number to Don Antonio, local guide who showed us, after short negotiations, a waterfall hidden in the jungle and sacred Mayan cave. Both places are located in the Elijo National Park, which had been established on 23 February 2001 but remains virtually unknown. This is the newest national park in the country.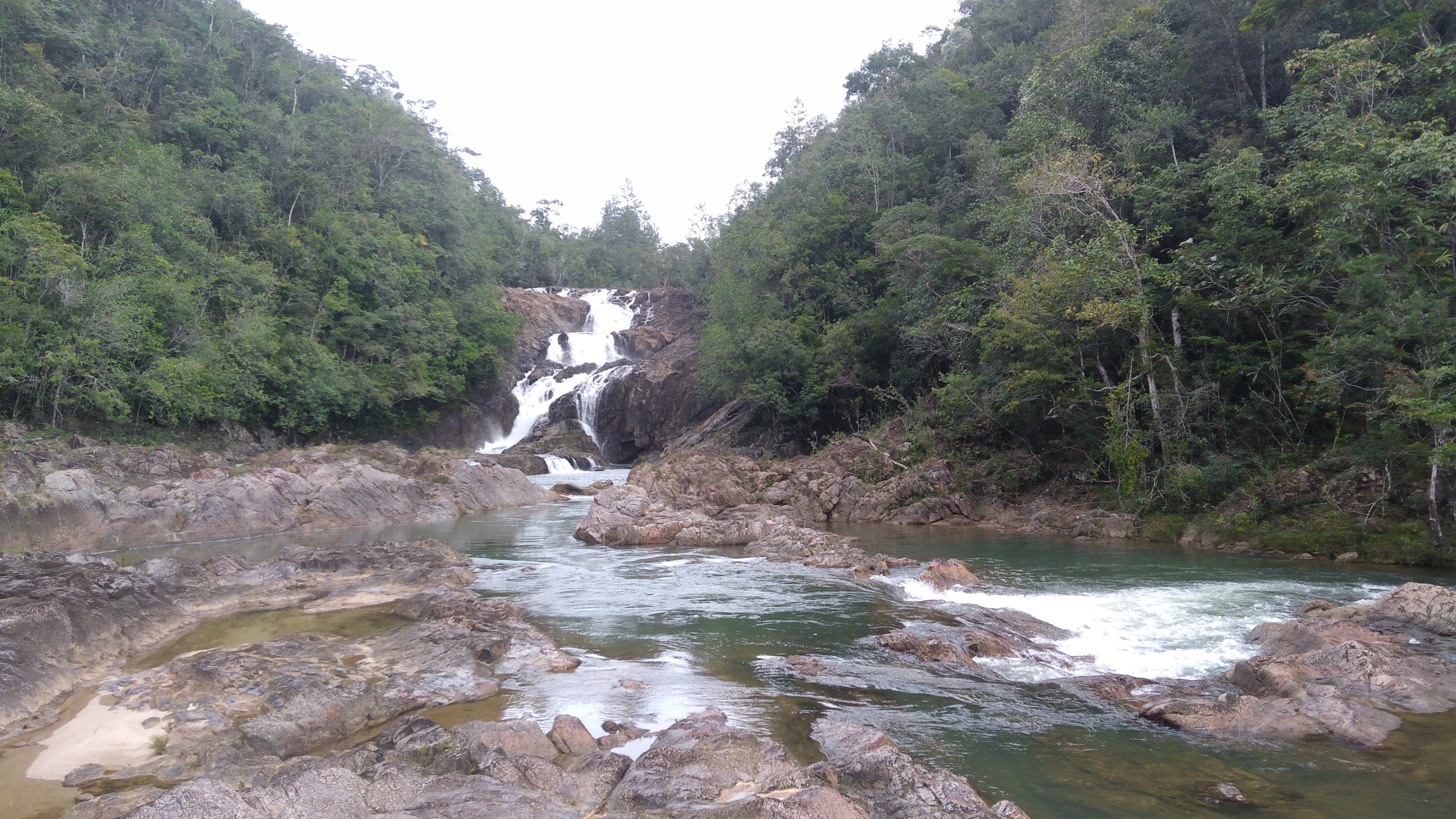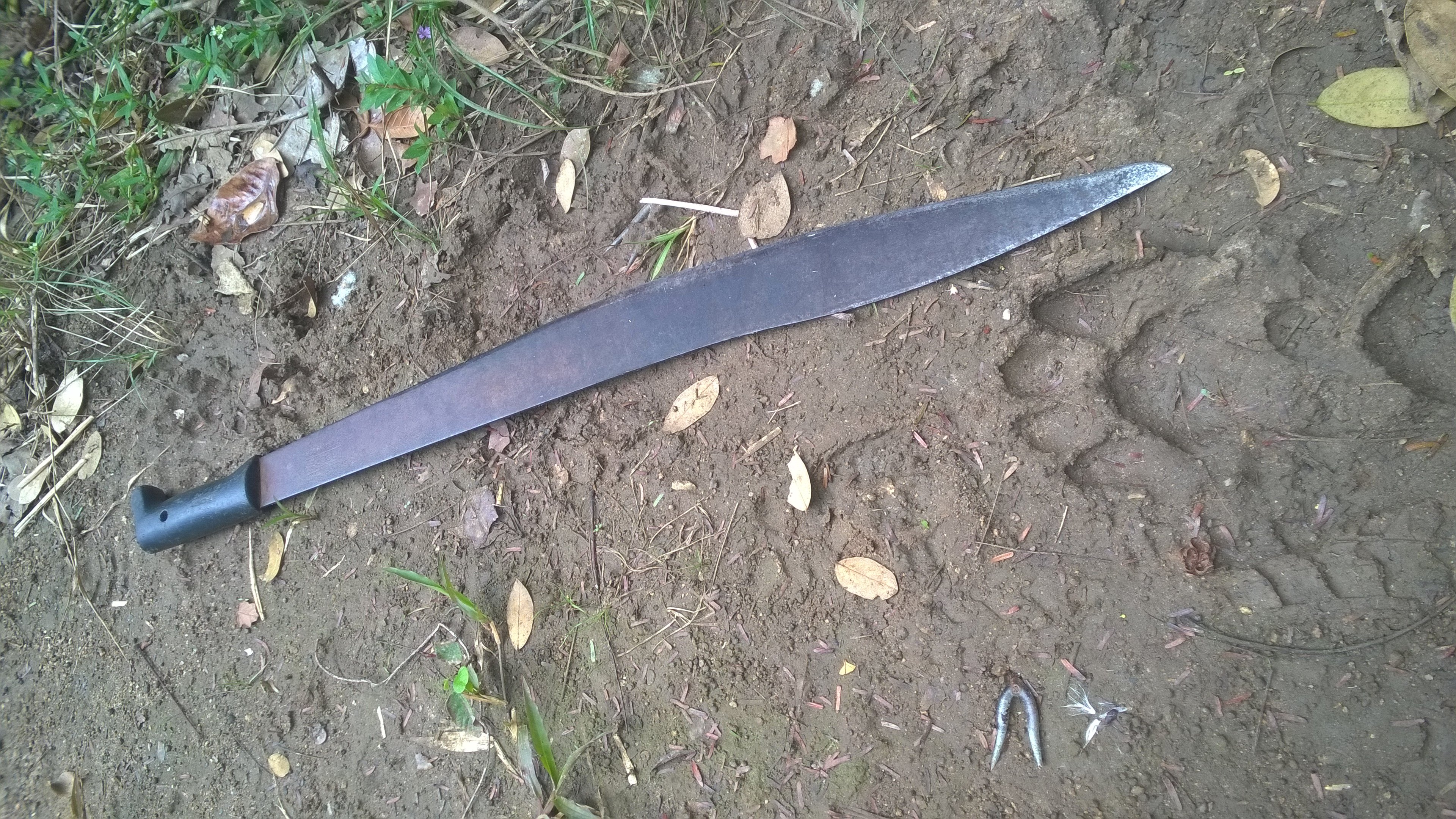 Jaguar's footprint
Antonio's son went with us in order to improve his English and to gain more experience and knowledge about the cave and its tunnels, because so far, his father is the only person who can get in and out of the place safely.
BTW This place was featured in Cities of the Underworld, episode 6 of second season was dedicated to this sacred cave.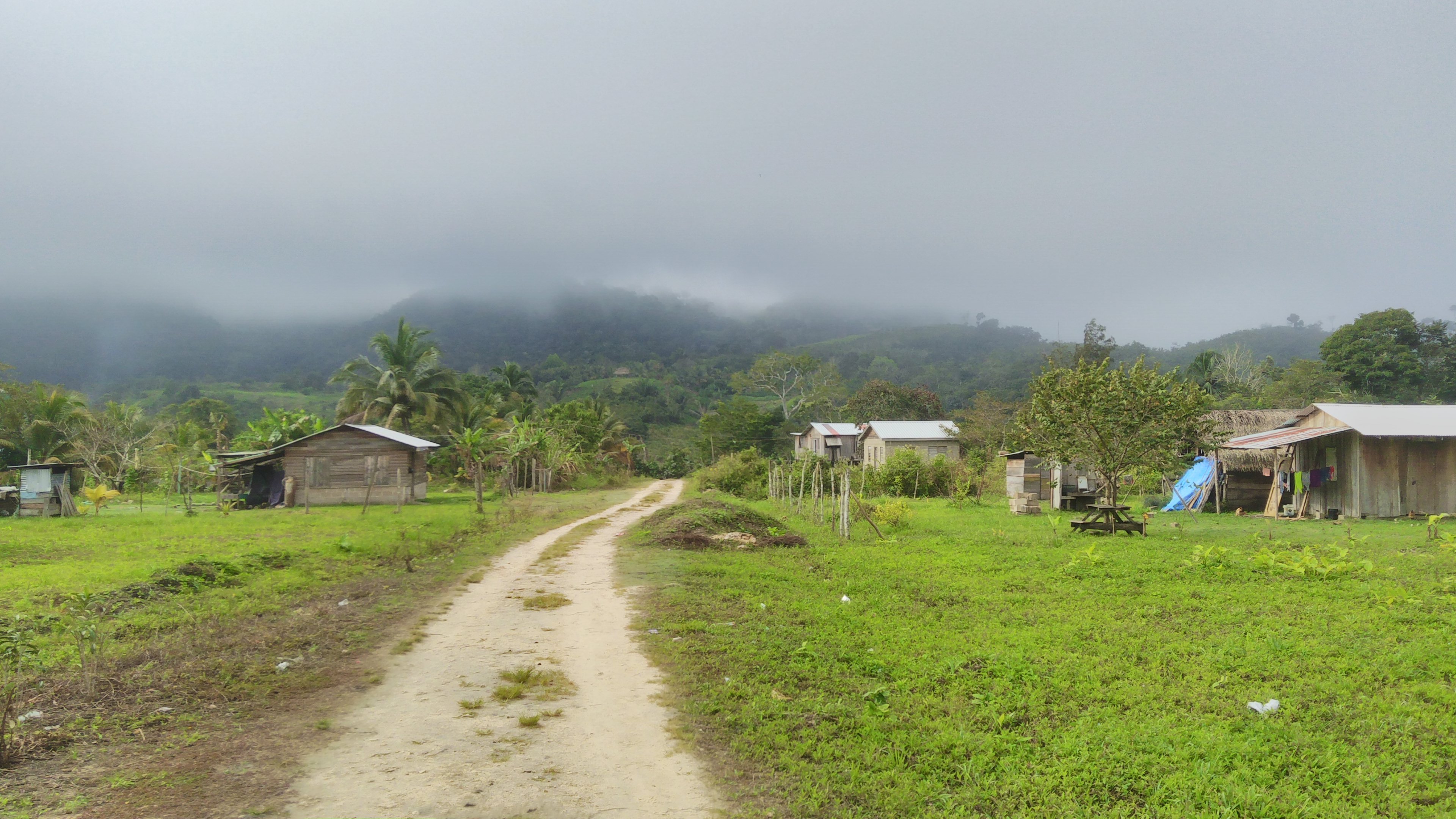 Misty morning in San Antonio
This hidden gem was discovered by Antonio around 10 years ago. He went hunting as usual with 3 other people, but this time they went much deeper into the jungle and accidently found themselves directly in the front of the entrance to this cave. Inside they found pieces of earthenware vessels and whole ones as well as other offerings, that Maya people brought to their gods. Nothing was removed, exactly like ancient people left everything hundreds years ago. When time passed by, during archaeological expeditions some of the artefacts were stolen and never came back.
After 4 hours of trekking through the jungle, finally we've arrived to the entrance. We had only one thought – get inside. It was breath-taking view connected with spiritual experience. Before leaving the house of our hosts, the Maya lady asked us to take some flowers as a gift for ghosts of forefathers who are still present there. Of course we brought some just to be safe 😊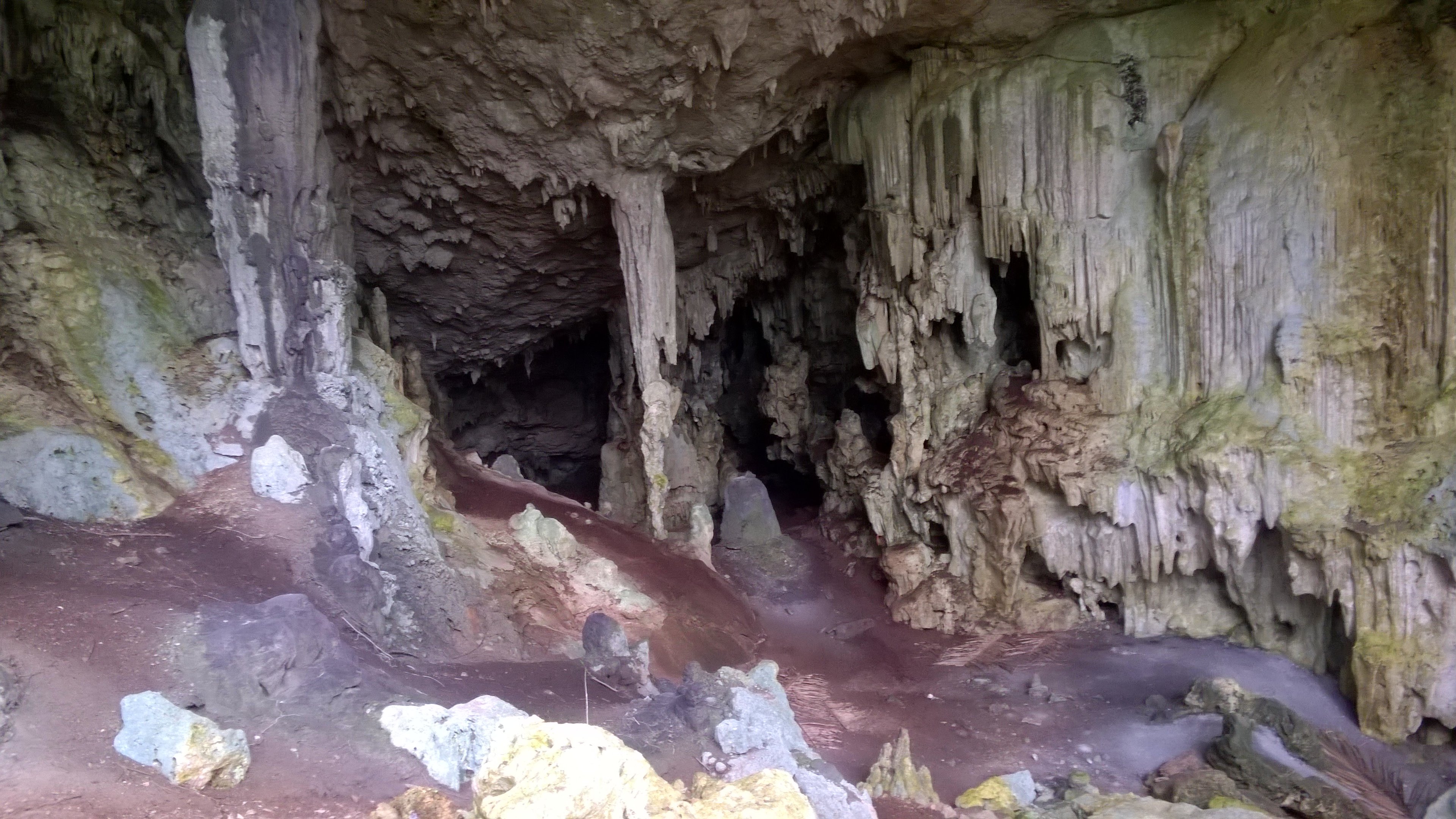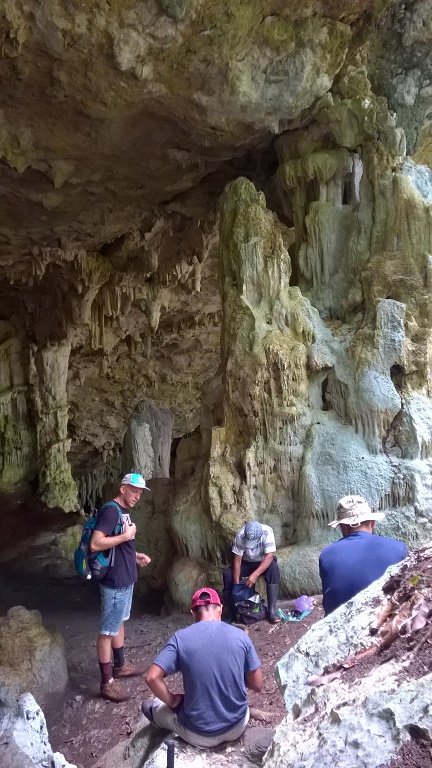 By the entrance
Inside we have found pots, human bones and many things with inexplicable history. That day we felt like true travelers and explorers. Our expedition was equipped only with headlights, no ropes, no trails, no helmets, no unwanted people. We have seen maybe 30%– 40% of the tunnels and chambers during few hours of spelunking.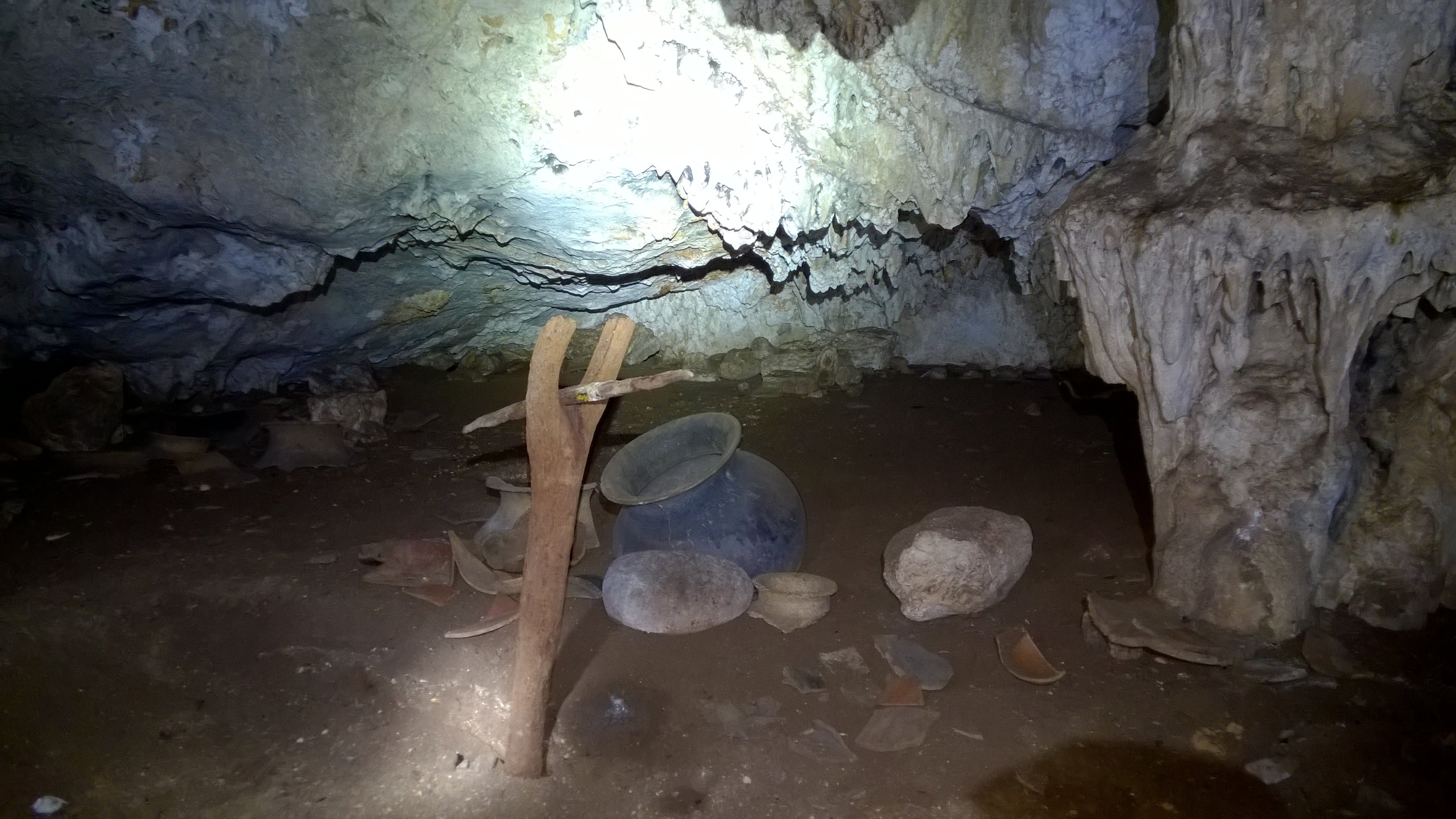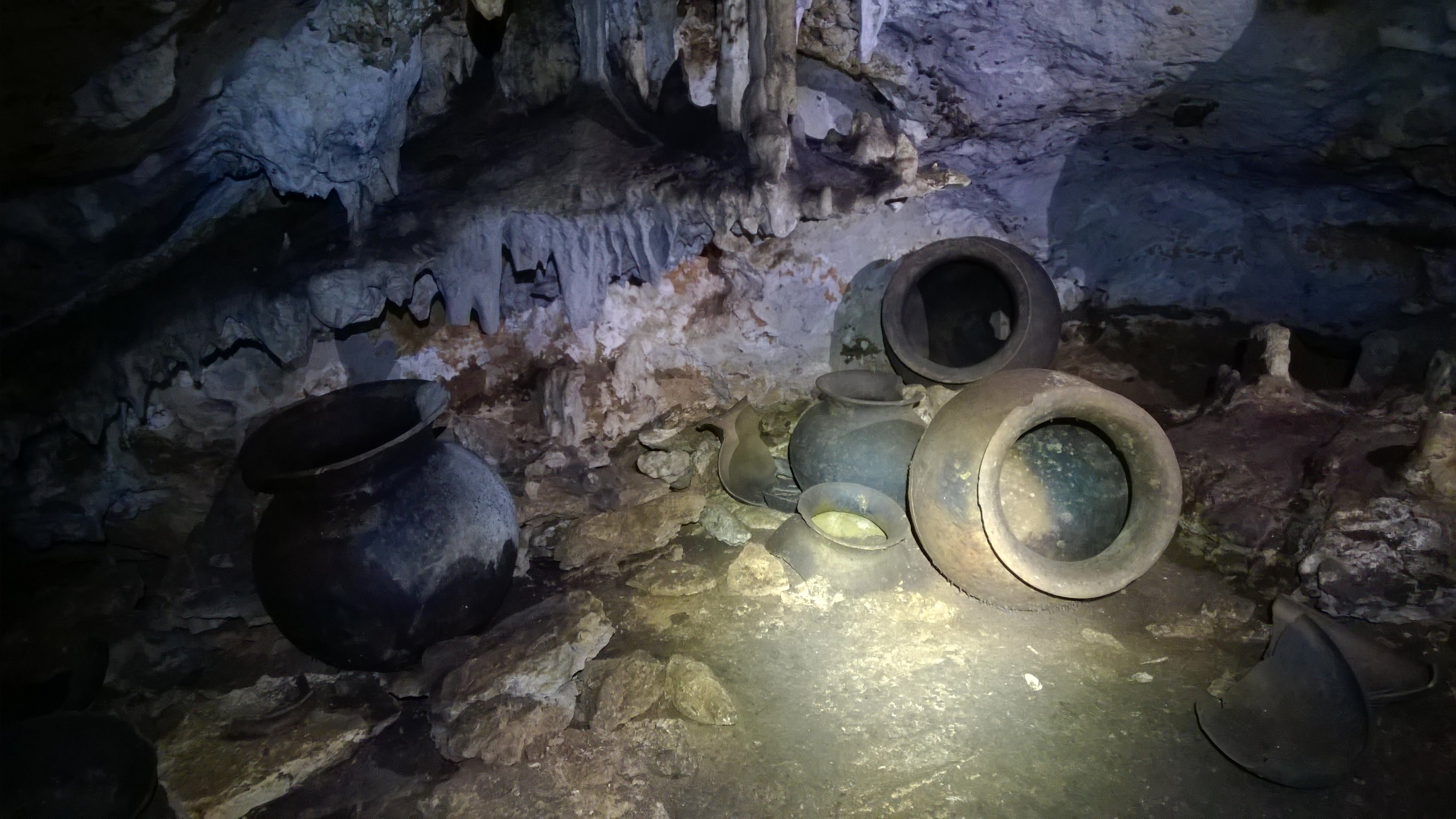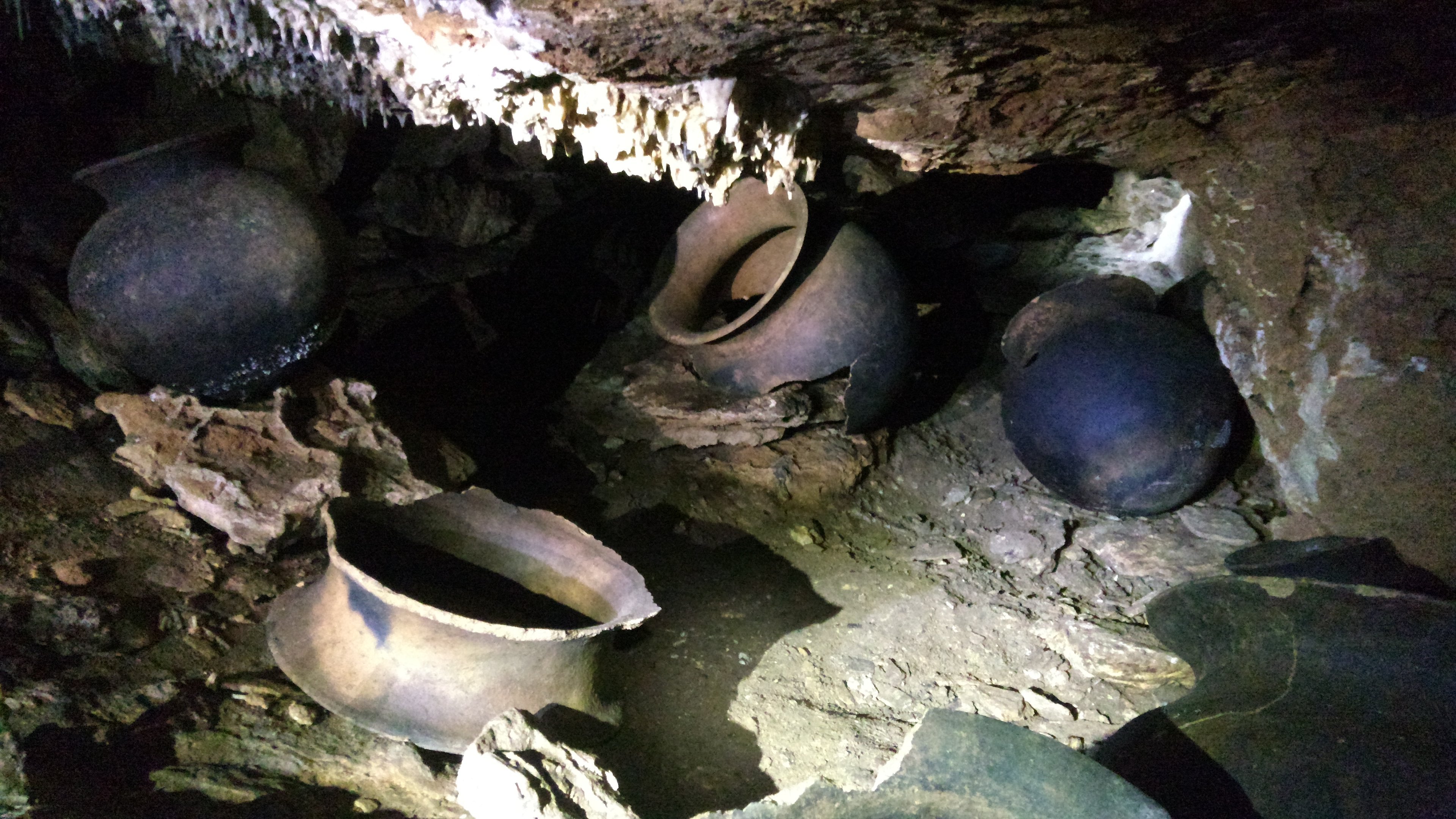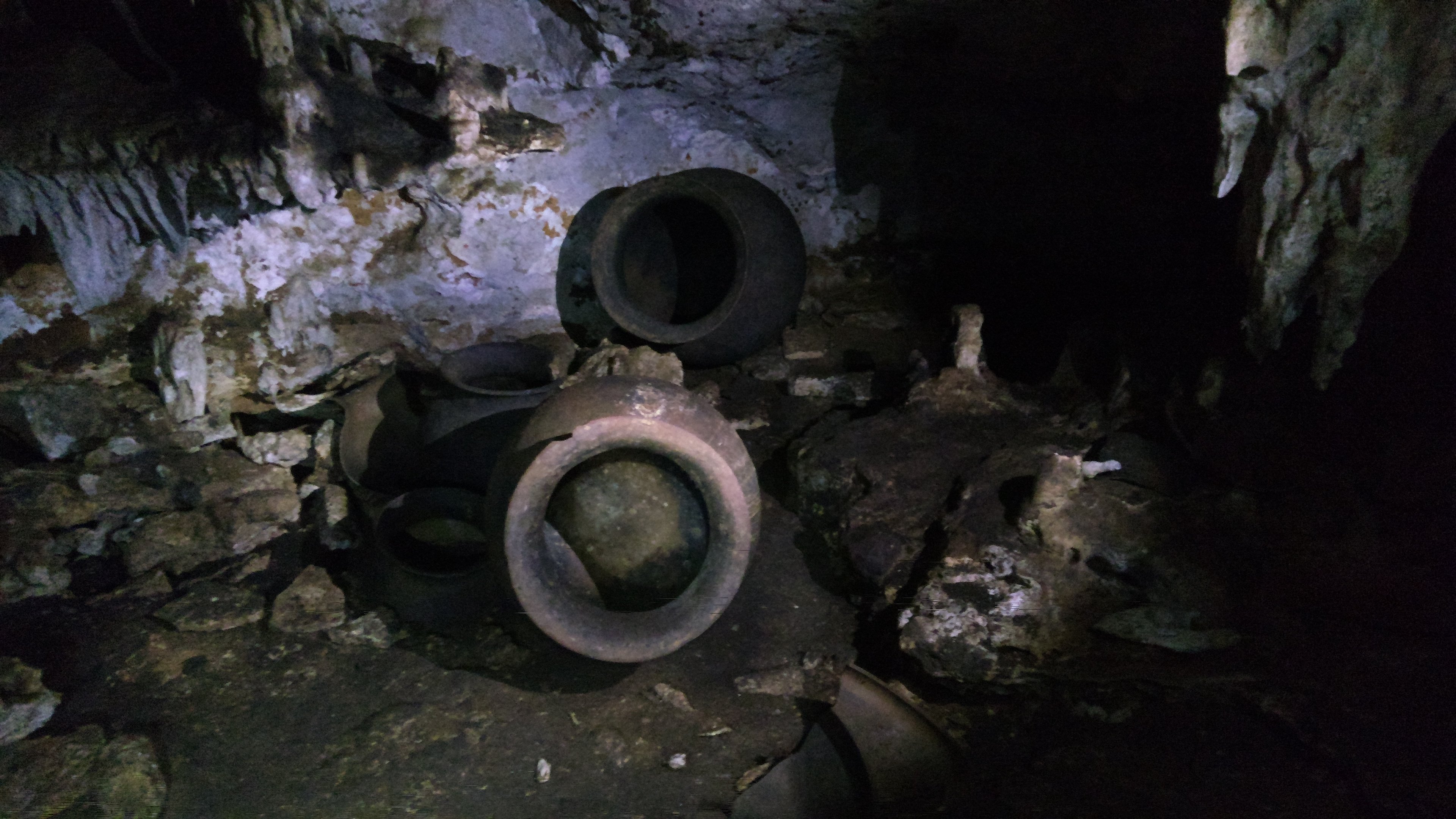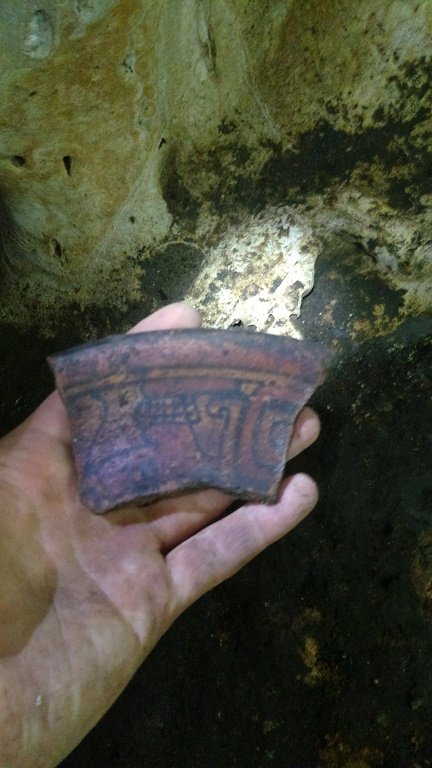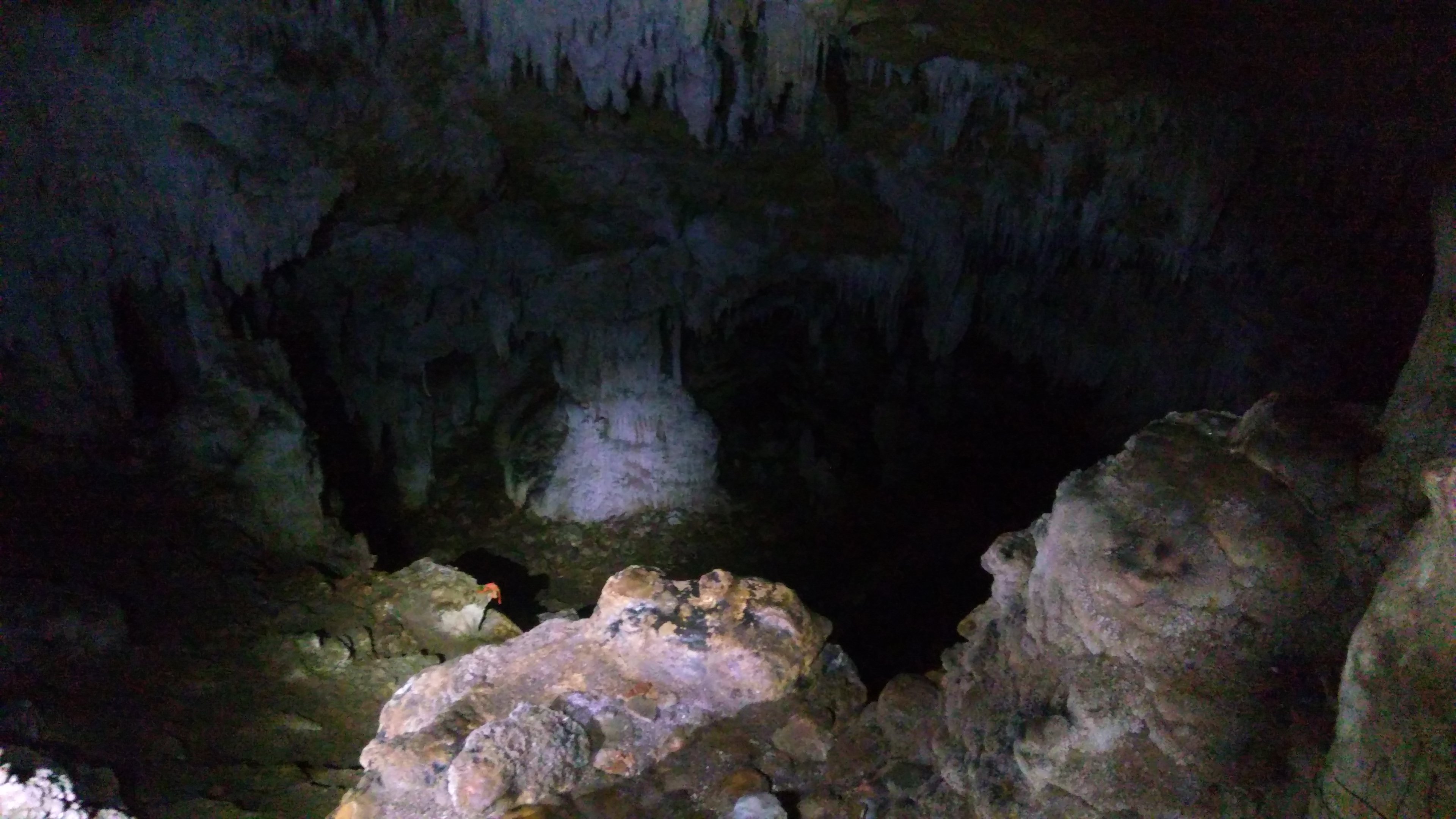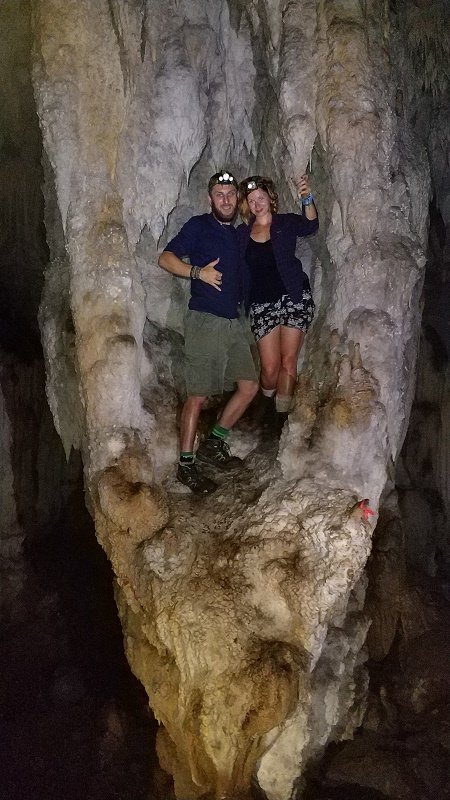 If anyone is going to Belize and would like to visit this place and meet Don Antonio, please let us know and we'll share his phone number with you!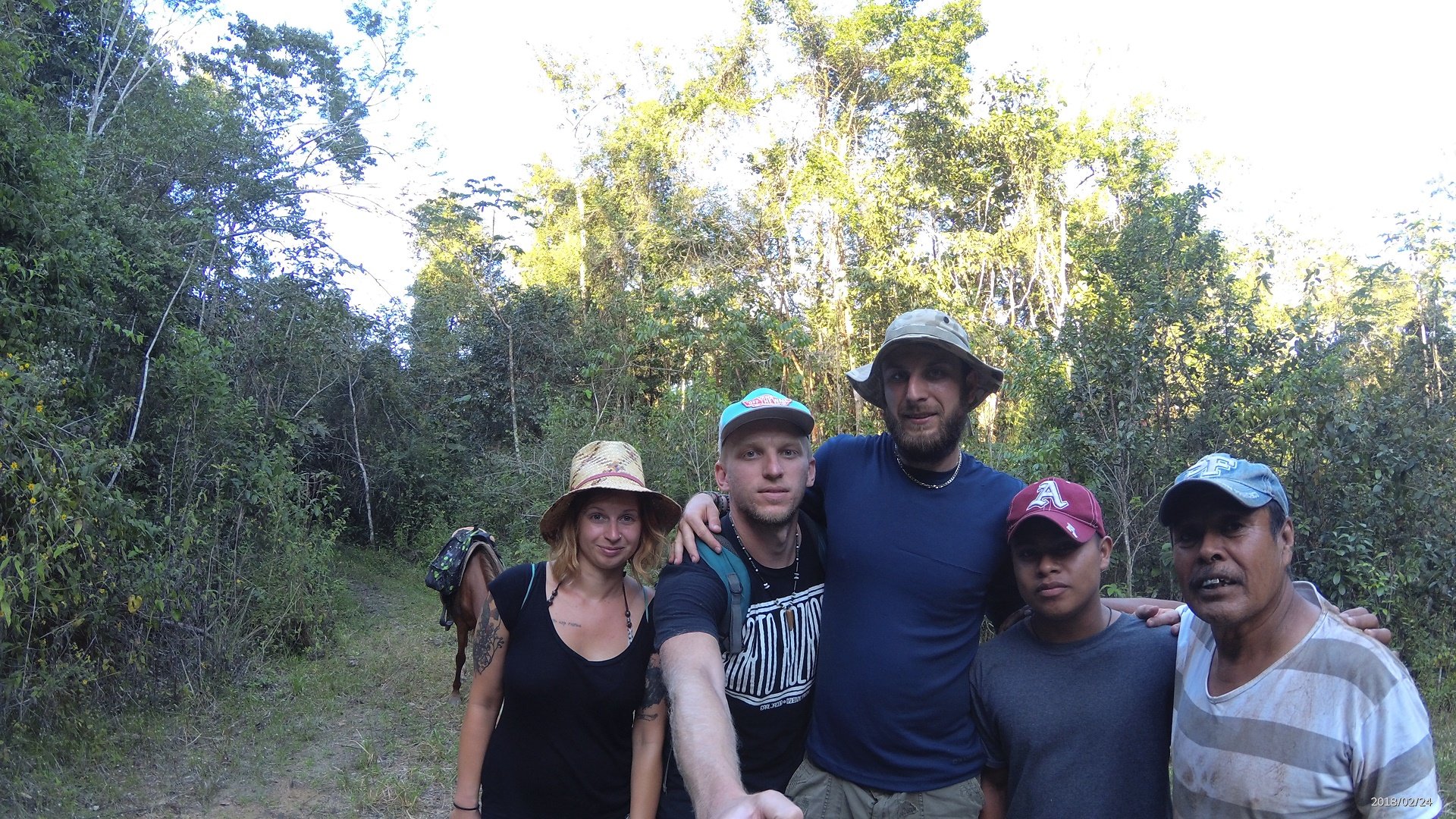 All together safe and sound :)
Thanks for being with us,
M & D