If you ask me which is one of my favorite places in Seoul I reply to you: Myeongdong.
Located in the center of Seoul is a district full of very nice shops where it sells mainly clothing and accessories for which Korean teenagers go crazy.
Here, from morning to evening, groups of young Koreans and many tourists stroll through the streets of the district in search of the perfect shop to stop and buy something.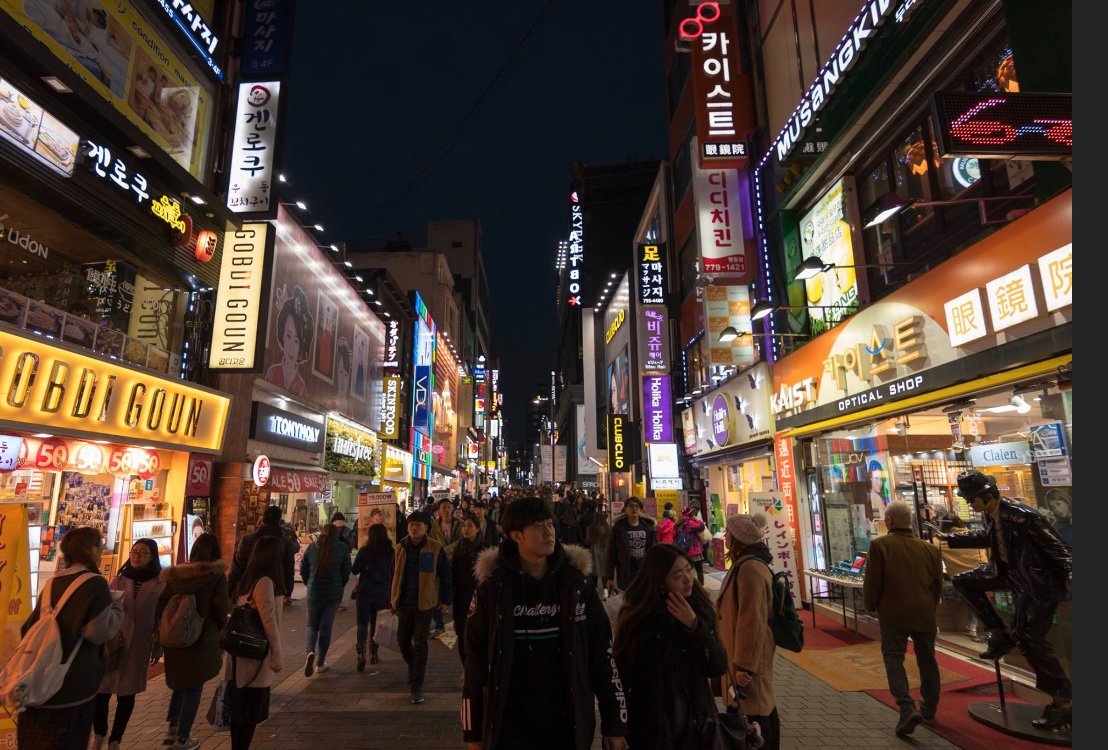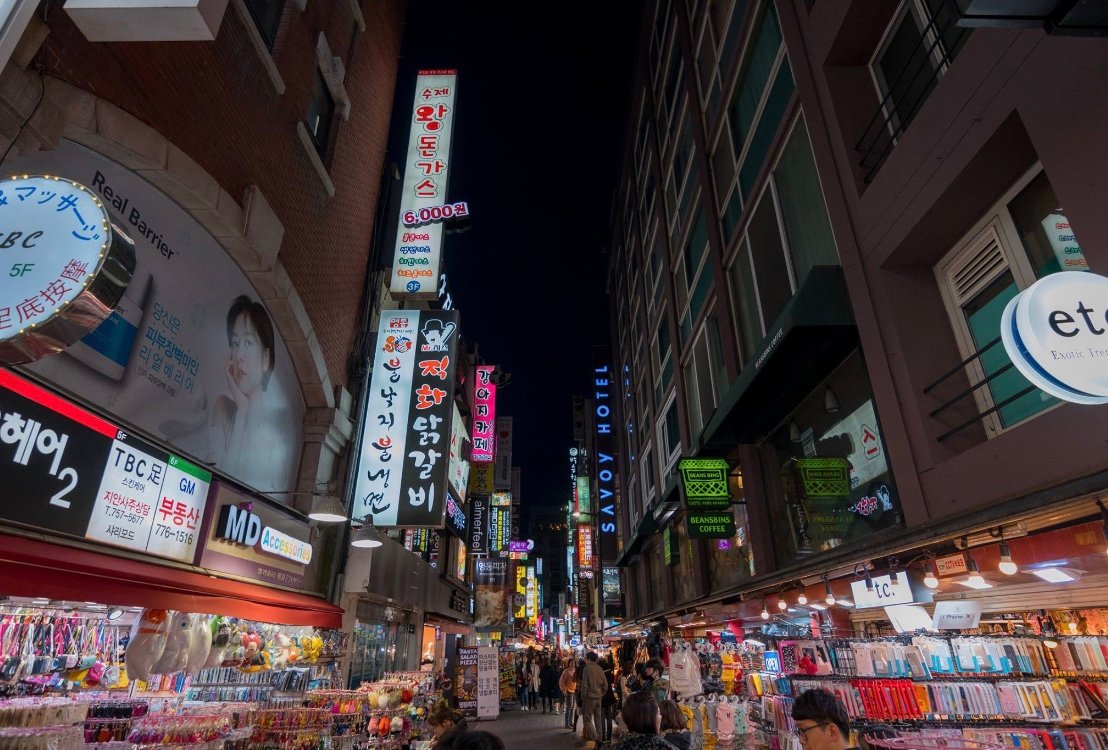 Clothes, shoes, bags, mobile phone covers, socks, gadgets depicting some cute animal in Myeongdong you can really find everything. But the district is particularly famous for its countless cosmetics and makeup shops. In fact, you must know that Korean cosmetics are among the best in the world, thanks to their avant-garde formulations for any skin type. At Myeongdong every 10 meters you will come across a cosmetics store, of which the Koreans, both male and female, make immoderate use.
That's probably why they are so beautiful and always have perfect skin.
There is no doubt that Korean cosmetics are of an excellent quality, I use them very often and I have them sent home directly from Korea. You can therefore imagine my happiness when I found myself in this place, I was spoiled for choice and I could not resist the urge to buy lots of cosmetics.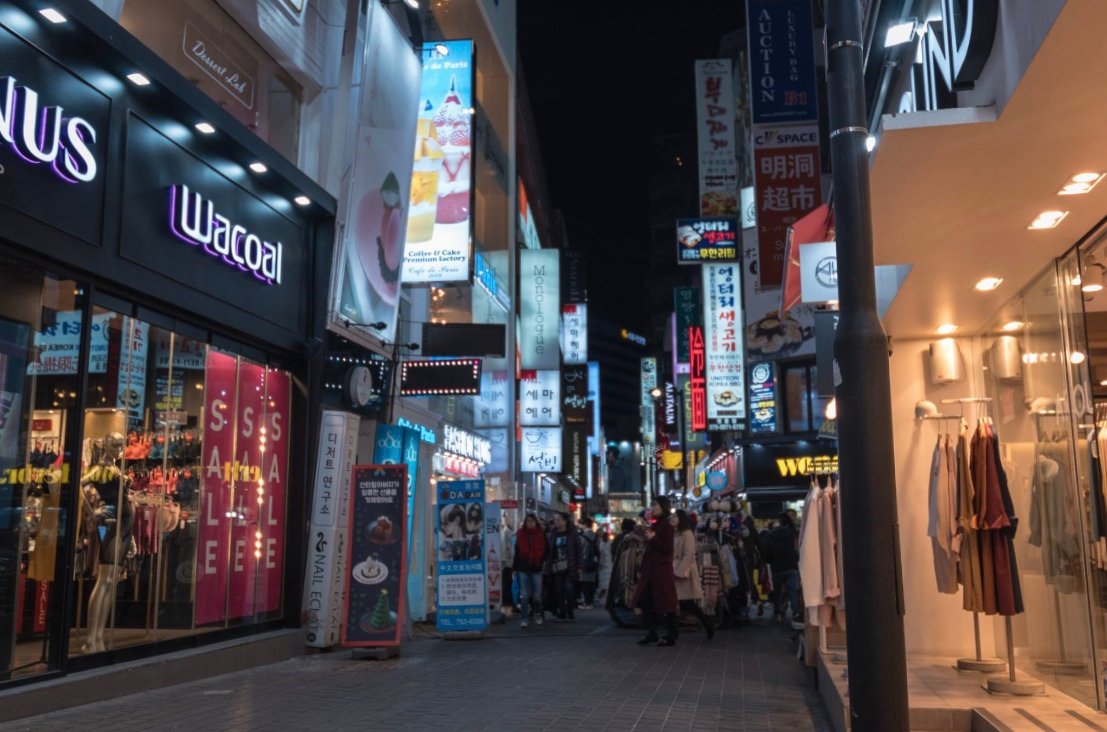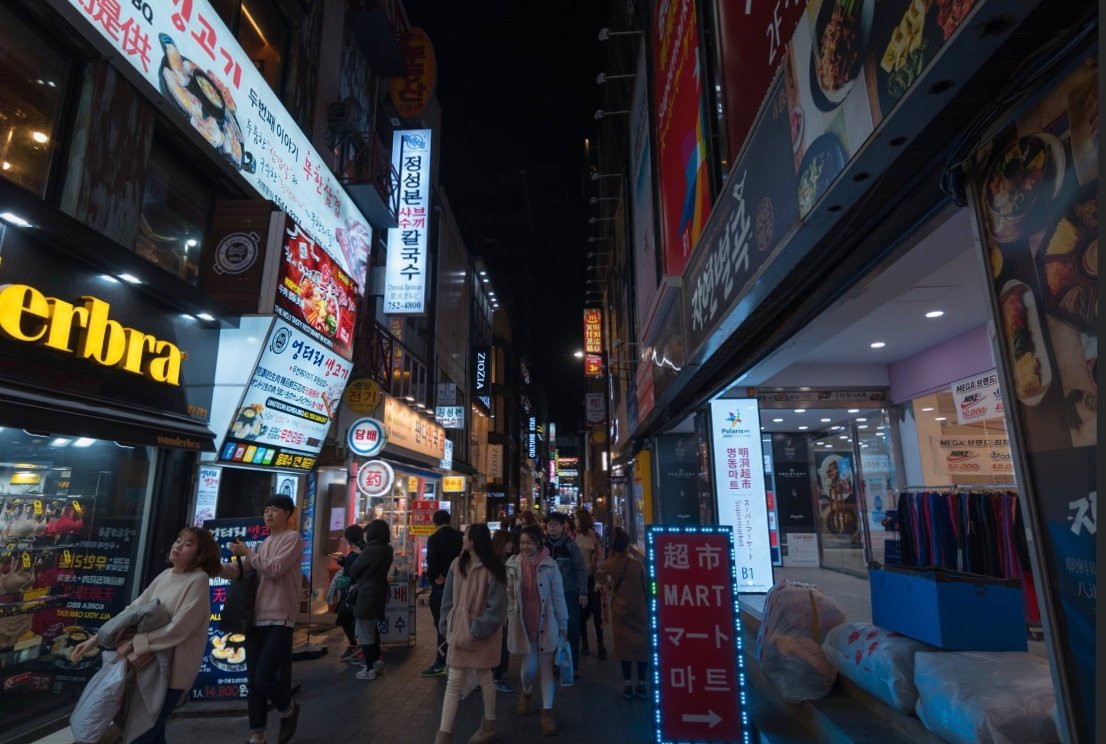 At Myeongdong everything is super cute, even the packaging of cosmetics is strictly tenderness-proof and it may happen to you to come across a very nice giant cat that will invite you to its cat cafe to drink a hot coffee and cuddle some kitten or find a giant Teddy Bear at the entrance of a shop with which to take a perfect souvenir photo.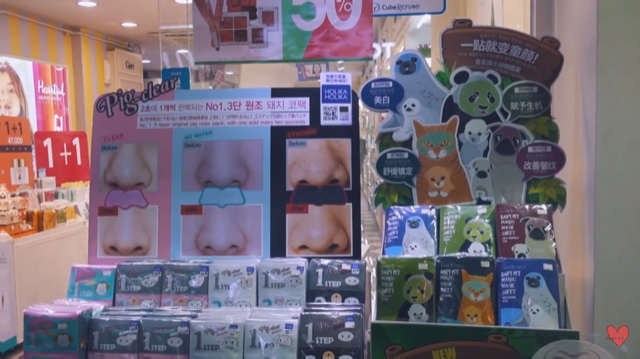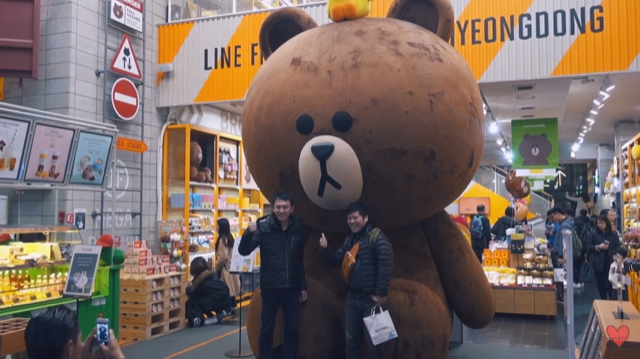 But Myeongdong is not only the unbridled shopping district but here you can also find plenty of street food stalls where you can taste Korean cuisine at very affordable prices. I tasted the famous tteokbokki, spicy rice cake with a slightly chewy texture that has become one of my favorite Korean dishes.
But in these streets you can really find everything and spend a pleasant evening of shopping and culinary tastings.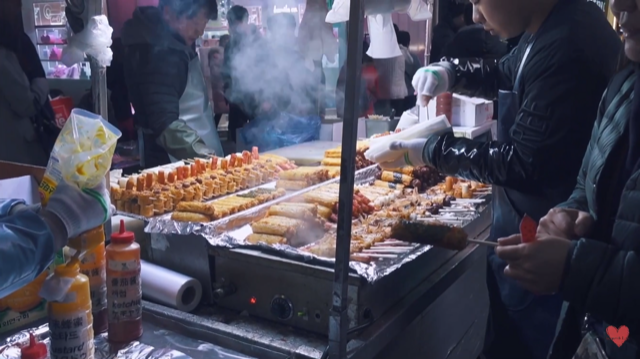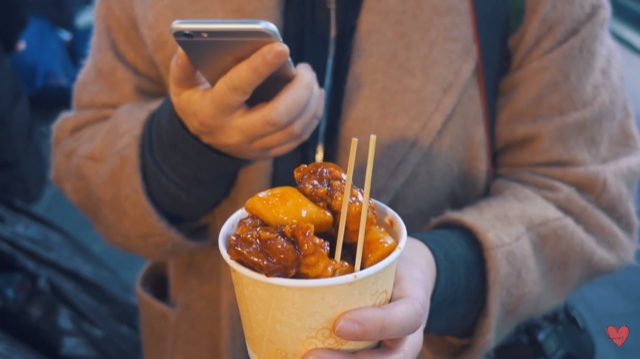 Obviously I also made a video about this district that I published on my YouTube channel and that I like to share here too. In fact, some of the images I published in this post are taken directly from my video.