Another week has passed and another week the TravelFeed.io Team was working hard to improve the platform. Also, Steemfest is on the horizon, that means next week we're announcing the winner of the Steemfest Ticket which includes accommodation, but we also have a surprise for you, we set up three post Steemfest TravelFeed meetups in Bangkok and Chiang Mai. More about them further down.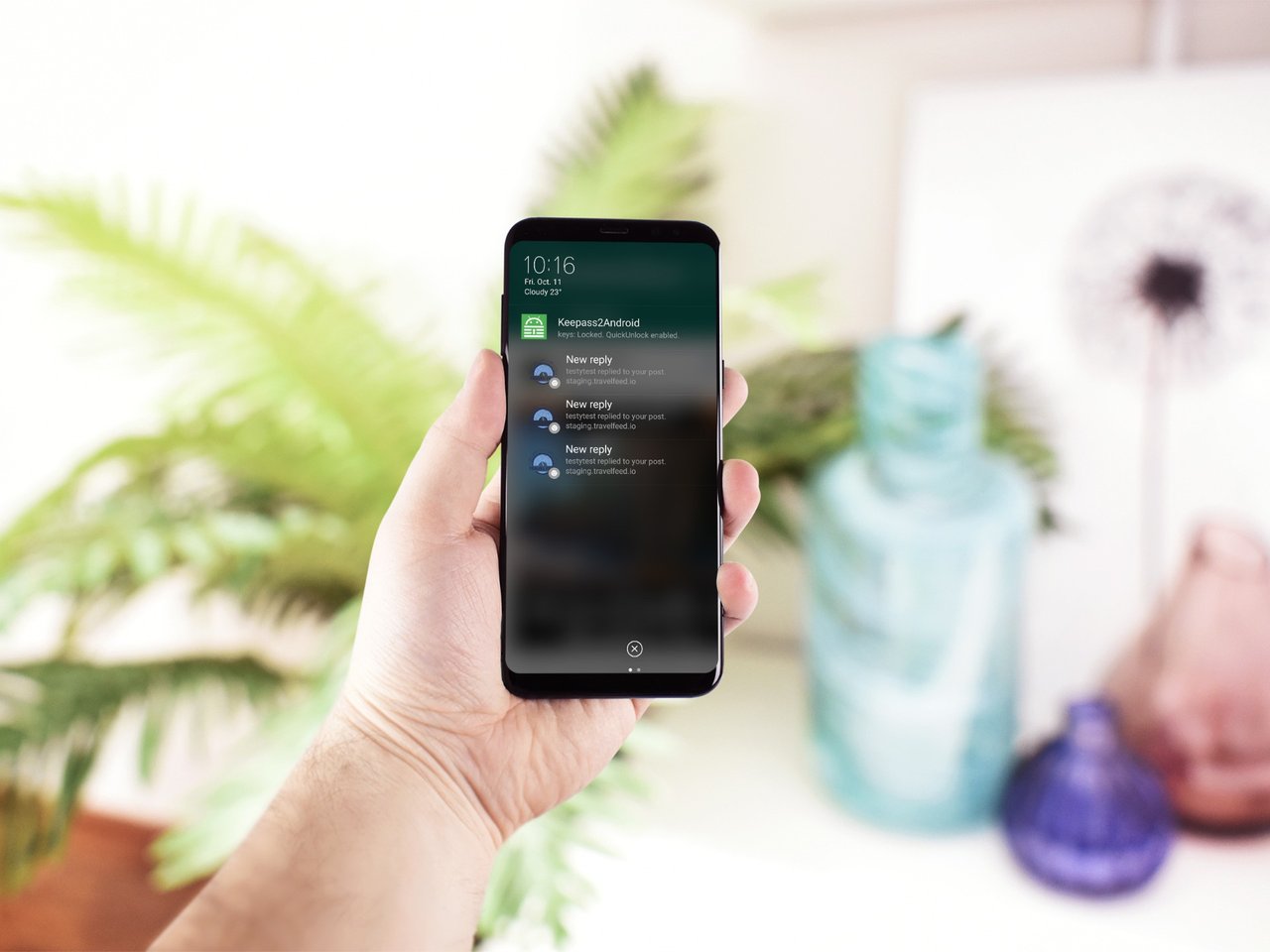 Introducing Push Notifications - Experimental New Feature
Keeping an eye on all the things going on with your TavelFeed.io account can be overwhelming and constantly refreshing your reply or comment page is not an option if you want to stay on top of things related to your account.
Turn on our new notifications feature and you'll get instant alerts when you get curated, someone mentions you, leaves a reply or follows you. Head over to your TravelFeed Dashboard, go to settings and turn on notifications. You will get a prompt from your browser that you need to confirm.
The notifications work in the background, on Android (Chrome mobile) you will get them just like any notifications from regular apps, on Desktop, your browser needs to be running in the background, or you will receive notifications when you open the browser again. Web-push is supported by recent versions of most major browsers such as Chrome, Firefox and Safari, it seems to not be supported by Brave browser. Currently, we only support sending push notifications to one device per user.
Unhappy with existing solutions, we have written our notification service from scratch and published the code open-source under MIT license on Github. Compared to existing Steem notification services, our code has direct integration for web-push, saves the 20 most recent notifications to a database and prevents double-notifications, e.g. caused by editing a reply. Also, only replies with the #travelfeed tag are considered.
This feature is in an experimental stage, please report any bugs via our discord server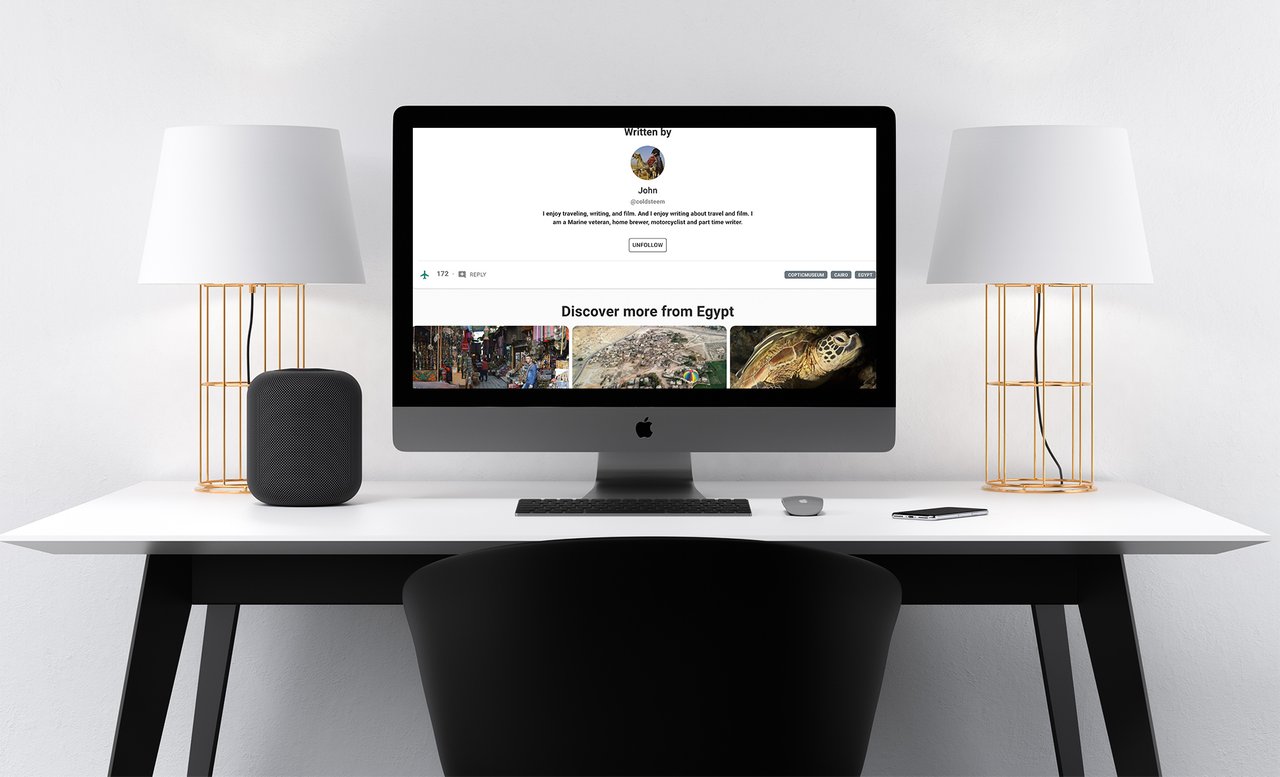 Discover Nearby Posts
Planning to travel to Egypt soon? Most of you are already familiar with your Discover function for popular travel destinations, like Egypt, but now we're adding a new feature which can be found below any location-tagged post. So for example if you're reading an article about the Giza Pyramids, you will be presented with related posts. Just click on one of the thumbnails and continue reading about nearby places.
New Social Media Sharing And Bookmark Buttons
Many of us ended up on the Steem Blockchain because using conventional social media platform got more and more frustrating. How many of us swore to never ever use Facebook again. But we can't turn our backs on them quite yet. We need to use them as tools to tell others about platforms like TravelFeed.io. Please don't hold back to share your post or great posts of others to your social media accounts. The more people see content on the Steem Blockchain and TravelFeed, the more they're willing to sign up for an account. Our old sharing buttons were located at an ugly position below the post, now they are at a much more accessible position: Sticky to the left-hand side, once you scroll down a bit. We have also moved the bookmark button there and added a convenient comment button to jump to the comment section.
Sign Up And In Prompt
Travelfeed.io works perfectly fine when you're not logged in to read and research for your upcoming trip. But if you're not logged in and click on a follow, bookmark, upvote or comment button, you'll now get prompted to sign up for a free account or login to perform this action. This way, we hope to increase the amount of users signing up.
Welcome new users
We have introduced a new section on the sidebar on the front page featuring introduction posts of new TravelFeed users. Give them a follow and a warm welcome!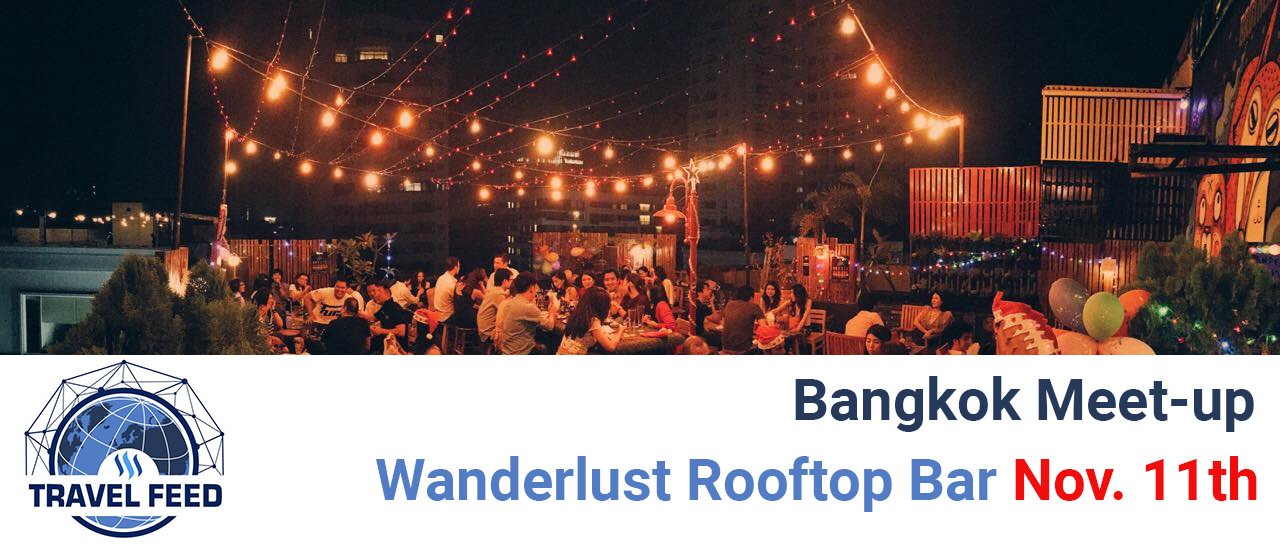 TravelFeed Post Steemfest Meet-Ups
Steemfest is the biggest highlight of the year for us Steemians and we decided to keep the momentum going after the conference and set up a total of three TravelFeed meetups. We want to get to know our users but also use these events to onboard new ones, mainly focusing on people who played with the idea to start travel blogging but also convincing established travel bloggers to also post their content on our platform.
The following links will lead you to the event page on Facebook, there you can learn about the exact location, date and times. Feel free to confirm that you're going or that you're interested. Also, please share these events with a friend or other travel / nomad groups you might be a member of.
We tried to pick some awesome and fun locations! We hope to see you there.
100 Steem Travel Writing Contest
You still have until October 13th to participate in the travel writing contest setup by the awesome @invisusmundi. The 100 Steam is the first prize but there are many other prizes waiting for you, please head over to the contest page to find out how you can participate.
Last Week To Participate In The Steemfest Ticket Giveaway
This is your last chance to earn raffle tickets to climb the leaderboard. You have one more week to increase your chance to win this giveaway (sponsored by @blocktrades and @anomadsoul), which includes one Steemfest Admission plus accommodation. So don't miss out on that chance! Not sure how to participate? Please read about the giveaway rules here.
The current top 5 leaderboard:
Changelog
New features
Add notifications

Web-push notifications
Add Dashboard notifications

Feature new users in front page sidebar
Notify about blacklisted posts in the Dashboard instead of hiding them
Improvements and bug fixes
Lazy load profile page
Improve blockquote formatting
Open links in new tab in editor preview
Fix editing replies directly after publishing - thanks @hangin
Open Join dialog instead of join page when signed out and attempting to vote/comment/follow
Move social shares and bookmark button to side on large screens
Fix bottom paddings
Full Changelog on Github
How to Get Involved?
Join the TravelFeed Community! We invite anyone who's interested in travel to check out TravelFeed.io and to join our over 900-strong community on Discord. We're also looking for one more curator to join our team.
We ❤️ Open Source: We are proud to make TravelFeed fully Open-Source, and support other communities on Steem who want to build on our code, which can be found on Github. We're still looking for contributors who want to work with us on the future of TravelFeed. We're in Beta and continuously improving the software, meaning that there are still some bugs. If you notice anything or have feedback for us, please don't hesitate to contact us on our Discord, leave a comment or open a bug report on our Github!
Consider Delegating To Us
Your delegation not only supports the growth of this incredible project, but also helps the entire travel community on the Steem blockchain. Once we launch our token, the airdrop to delegators will be based on the amount of SteemPower delegated and your share of the total delegations for each day delegated. This means an advantage for early investors delegating now while our total delegations amount is only 128k SP: a number that we expect to be much higher in the near future. Our Steem Power is fully used for curation of the best TravelFeed posts and we provide temporary delegations of 15 SP to accounts created through us, to help with resource credits. Feel free to use the following links according to the amount you would like to delegate to @travelfeed:
100 SP | 250 SP | 500 SP | 1000 SP | 2500 SP | 5000 SP | 10000 SP | 15000 SP | 25000 SP | 50000 SP
And again, we'd like to thank every single delegator who believes and trusts in us. If TravelFeed becomes as successful as we are confident it will be, delegating to us is probably the investment with the highest ROI on Steem right now.
Winners of This Week's Round-up 
And with all this exciting news, we don't want to forget to highlight our three favorite submissions from this week. The rewards will go to the first three places as follows: 1st place - 14 STEEM, 2nd place - 7 STEEM and 3rd place - 3 STEEM.


The thumbnails are directly linked to the original posts. Please, click on the image and enjoy the read!


The 1st Place
Hiking in the Dolomites - Between Paradise and World War I! - Part 2
written by @theaustrianguy
With an altitude of 2957 meters, the so called Schusterplatte has been the highest mountain summit I have reached so far. And like the day before, it was once again a hike not only through beautiful rock formations, but also through reminders of one of the darkest times in human history.
---
The 2nd Place
What I learned from cycling over 12.000km alone: A story about loneliness.
written by @holm
I started talking to myself, a lot. Sometimes I would talk about the more innocent stuff as how shitty the weather is and how unfair the world is to me not giving me any sunshine or not enough downhills.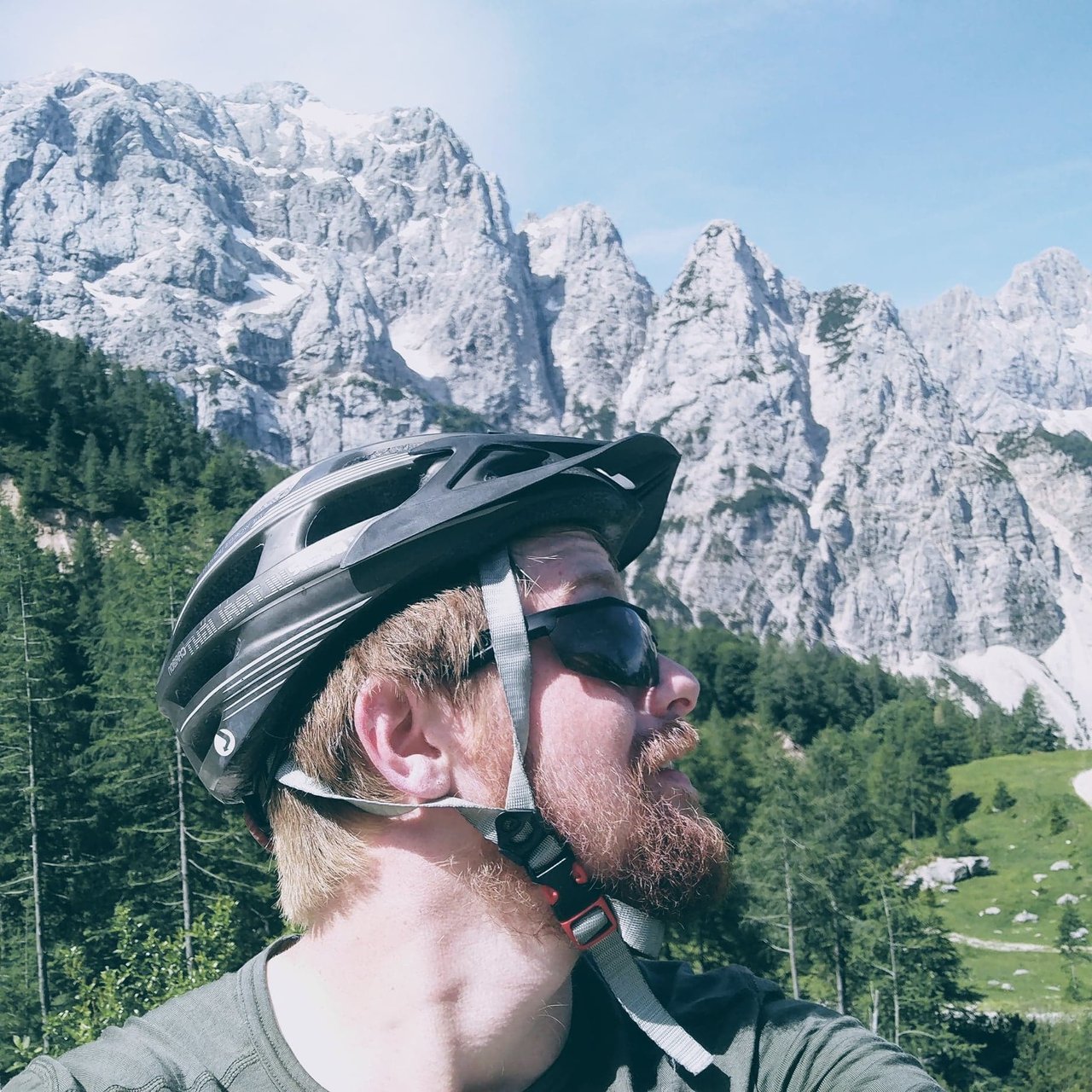 ---
The 3rd Place
Belize Part 3 - Hol Chan Marine Reserve and Shark Ray Alley (Fotos + Videos)
written by @lizanomadsoul
Spotted eagle rays and southern stingrays are common at the bottom of the channel. Lobsters, moray eels and sea anemones live among the rocky outcrops, and some of the many corals include brain coral, elkhorn coral, and finger coral. Jacks, groupers, snappers and barracuda are all common.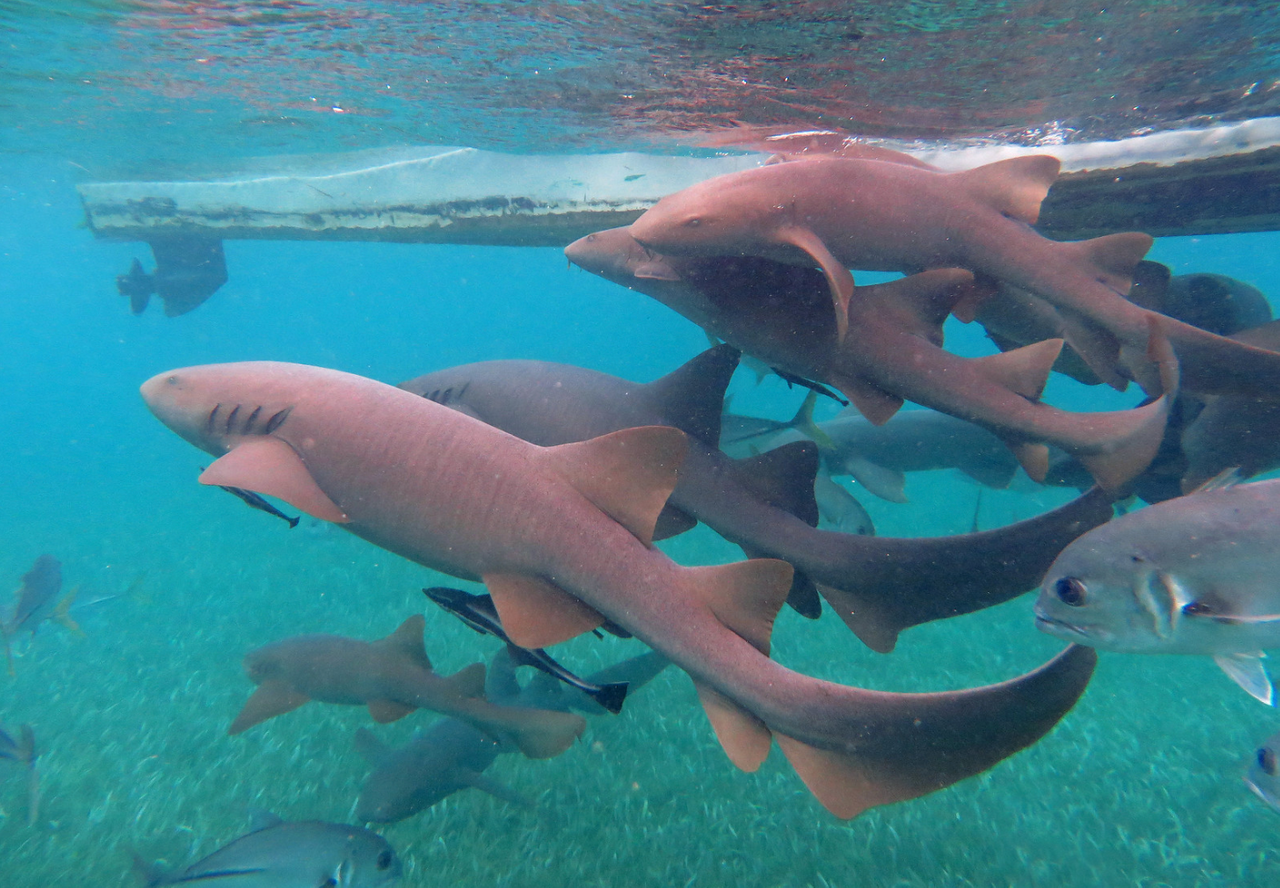 ---
View this post on TravelFeed for the best experience.