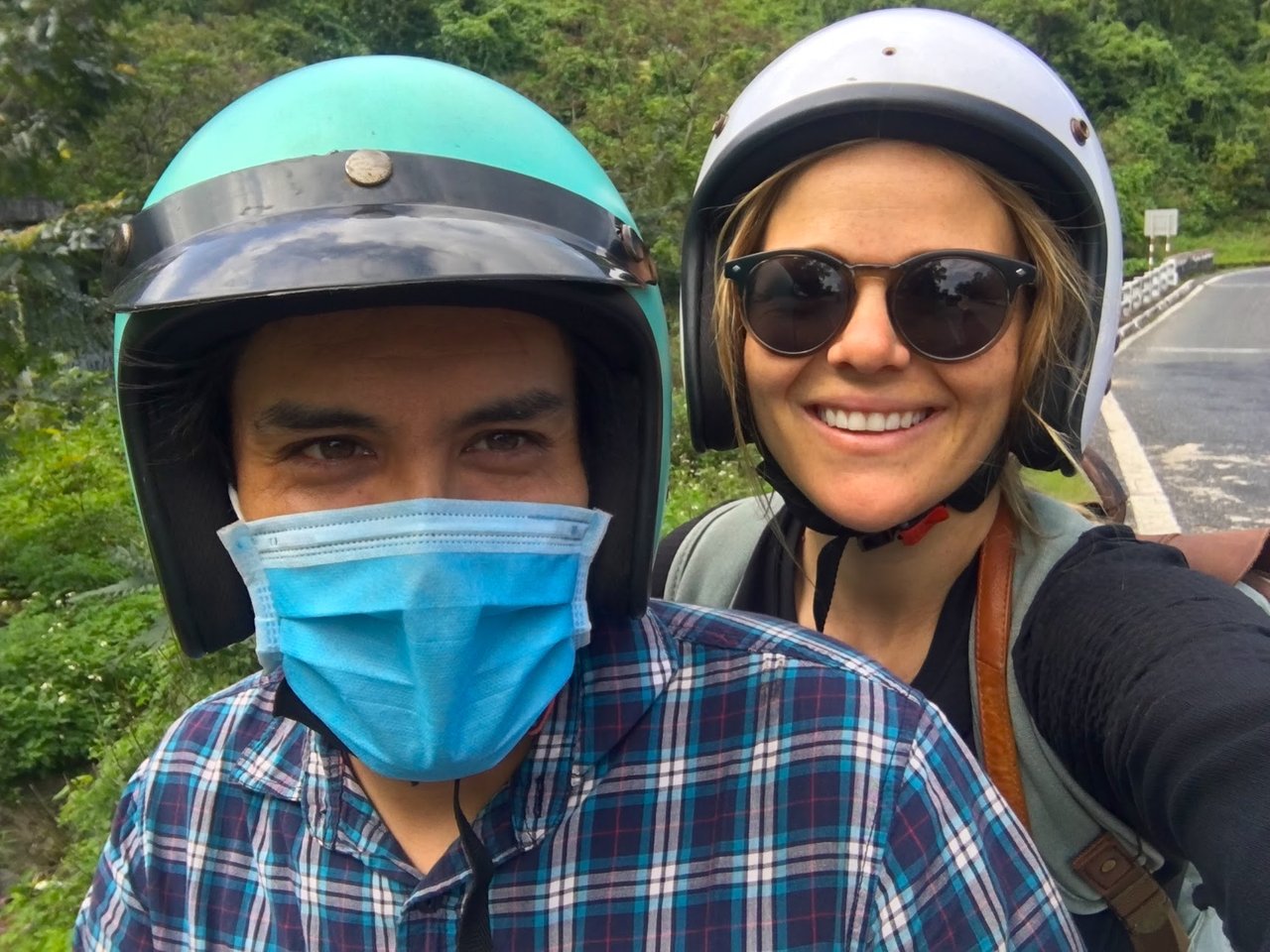 As our 90-day visa allowance dwindled down to its final days, we brainstormed the best approach to meeting our obligatory travel requirement. The most straight-forward option is a direct bus to Laos and immediately back to Đà Nẵng. The whole ordeal takes about 12 hours there and back and we'd each pay $30 USD for transport and $35 for a single-entry Loatian visa. "But what if…", we thought, "we took advantage of the opportunity to get to know a little more of Vietnam and did the journey by motorbike instead?"
At this point, it's delusional to think that traveling anywhere around Southeast Asia by motorbike is novel. Still, a long(ish) motorbike trip was new for both of us, even though Arturo has practically been riding motorcycles since he could walk. We each packed a small backpack and hit the road with just two days left on the clock.
We spent our first and second nights in the sleepy city of Đông Hà with a five-hour jaunt to Lao Bảo and across the Laotian border sandwiched in between. Then we were free to explore the imperial city of Huế (and eat all of its iconic food) and check out a few spots along the famous Đèo Hải Vân before heading back to business as usual in Đà Nẵng.