In this episode, I will write about the land of the cloud "Sajek Valley"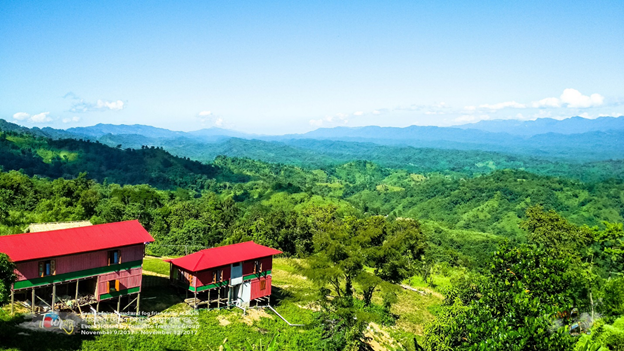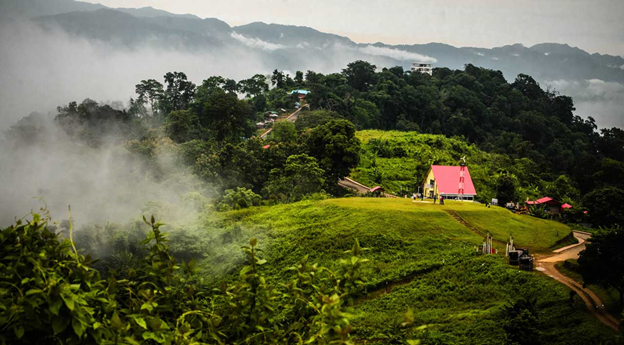 If you want to go "DighiNala", simply buy a ticket of Dhaka-Khagrachari rout bus, it will take 520 BDT. After reaching Khagrachari, get a ride with bike or bus & you will be in "DighiNala", 23 K.M from Khagrachari. It will cost 50 to 100 BDT. The Journey Will entertain you and let you memorized. on the other way, just buy a ticket of "Shanti Paribahan" from Dhaka. It will take around 590 BDT. This bus will take you directly in "Dighinala".
No entertainment!?? If you are "Lover Of StreetPhotography", you go through the 1st process that I had mentioned earlier. So, take decision.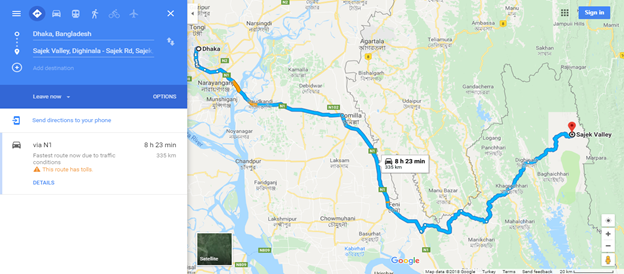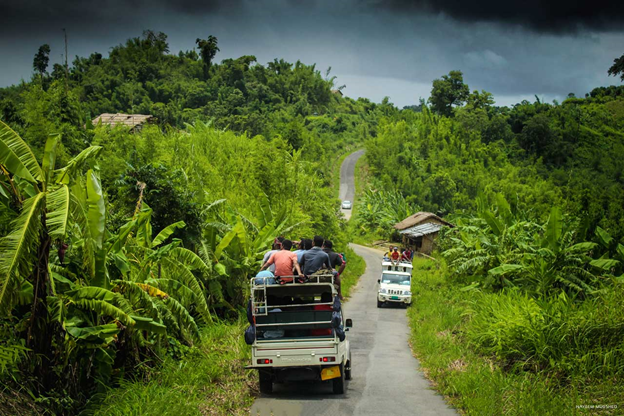 Jeep rentals are available from Dighinala to Sajek for 6000 or 7000 BDT, besides, If people are less then they can go to the taxi for 3000 BDT and for a motorcycle it costs about 1000/1200 BDT. In Dighinala, there is an army camp, from there, the other way is to go with the army scouts. The scouts start from 10 am to 11 am, so before that time you should reach Dighinalala. If you miss the morning scouts, you have to wait until the afternoon.
Today I will give you a nice idea about the beautiful places of Sajek. Sajek is the largest union of Bangladesh, It is located in Baghaichodi Upazila of Rangamati district, its area is 702 square kilometers. Though Sajek is located in Rangamati district, tourists can travel through Khagrachari district for the convenience of transport.


If you want to stay at night, there are several resorts, starting from 1000 BDT to 10,000 BDT, you can get general to A/C all kinds of rooms. However, if you want to enjoy the nature, it is better to stay in the room of 1000/1500 BDT. But it is better to book a reservation in advance. In Sajek, there are several food shops on both sides of the street. There you can eat very well for 100-200 BDT, but, if you have more travel companions then you have to keep order beforehand.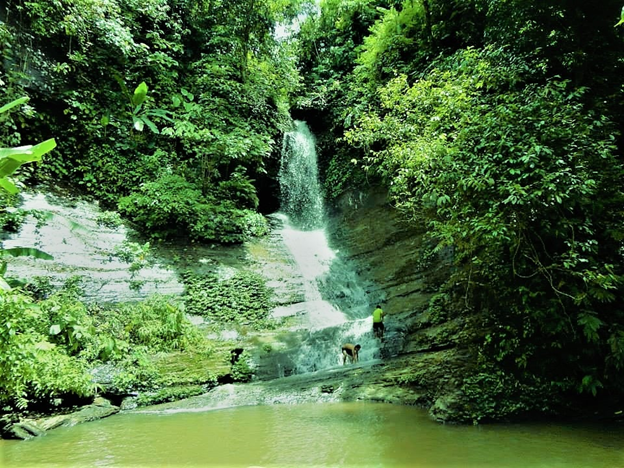 This is Lusai Jhorna, the fountain will actually get straight down from Sajek. To reach here, we tracked for 40 minutes. This fountain is about 50 feet in height, locals call it Lusai Jhorna, but it is mostly known as Komlok Jhorna.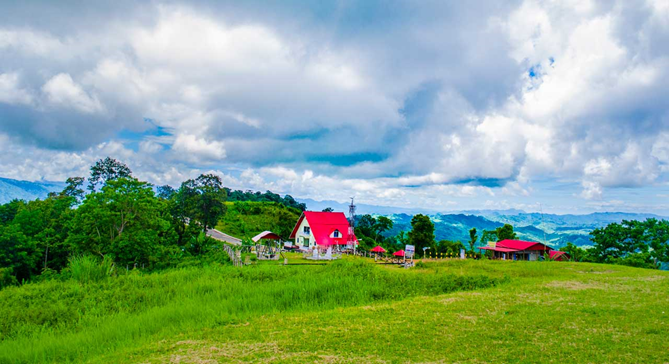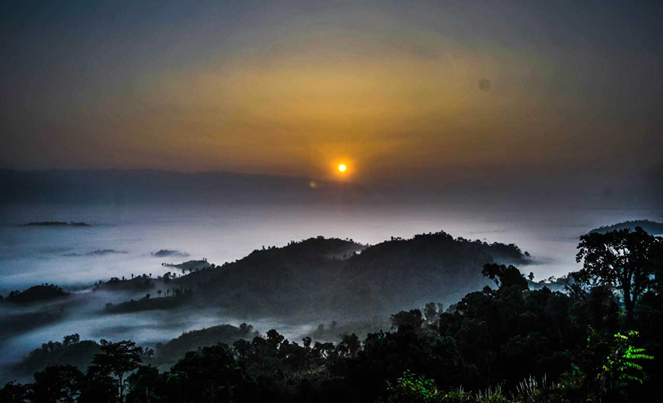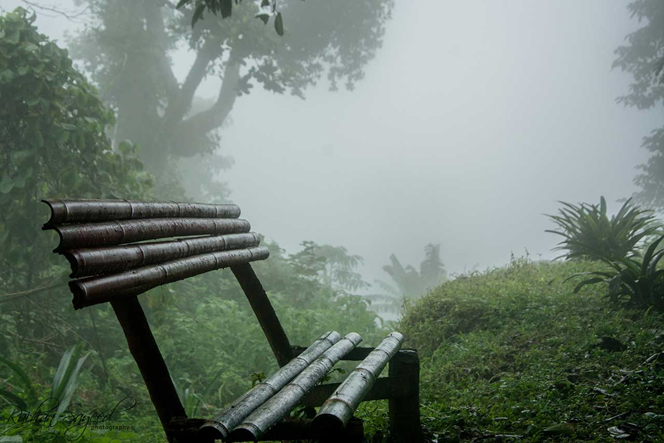 Sajek is a place where different forms of nature can be seen on the same day, sometimes the sun shines in the sky, sometimes it rains, and sometimes it will disappear in the clouds.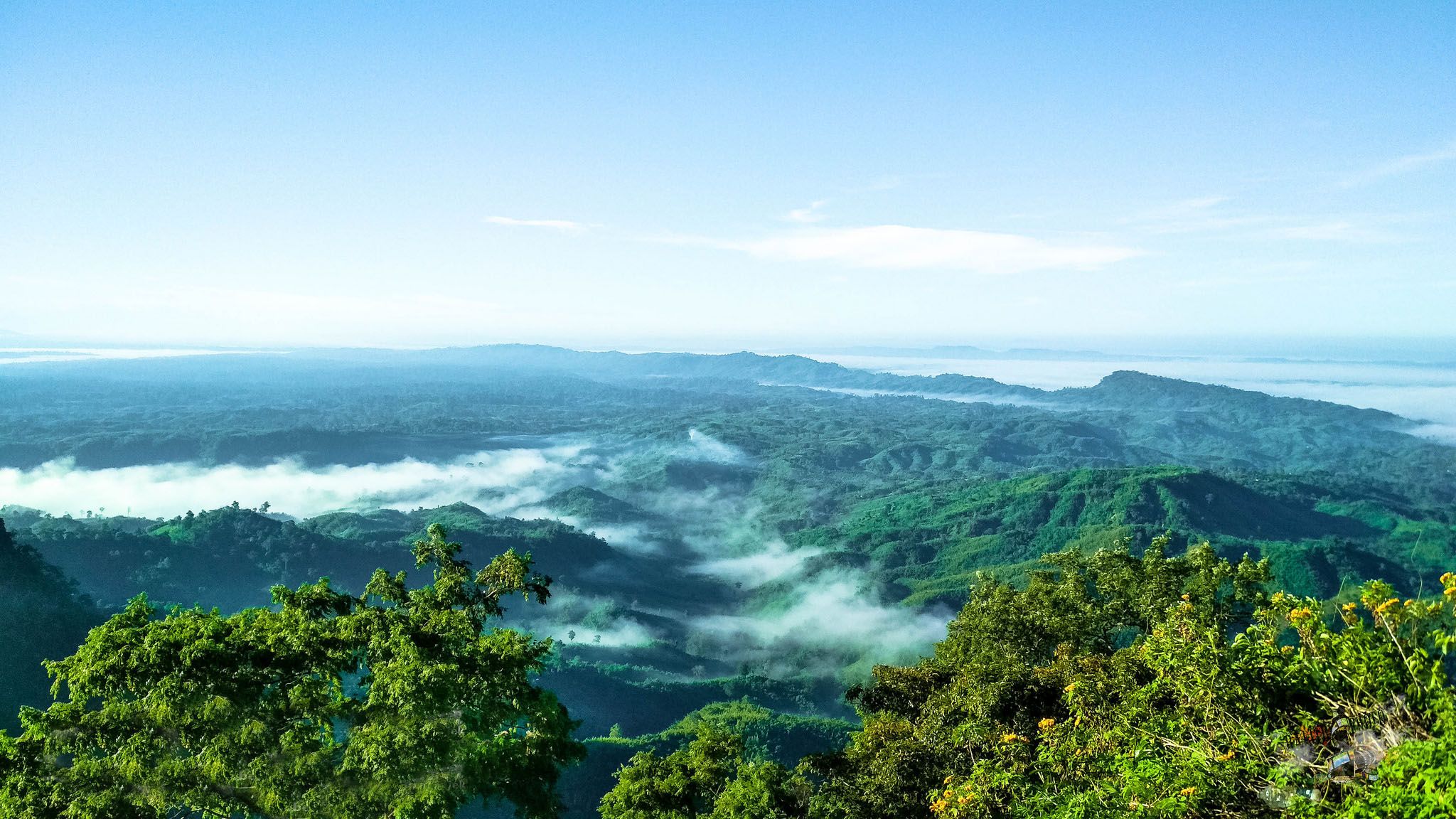 This place is the highest peak of Sajek Union, at a height of 1800 feet above sea level. From here, Mizoram to the east, Tripura to the north, Rangamati to the south and Dighinala of Khagrachari on the west. The name of this place is Konglan Para. Mainly indigenous people Lusay live here, but besides Lusay, Tripura and Pankhwa live here.
Today, I end up here. Discovery Bangladesh Part 2 will be present in a new place in Bangladesh. Stay up to date.
Regards,
@fahimsharier