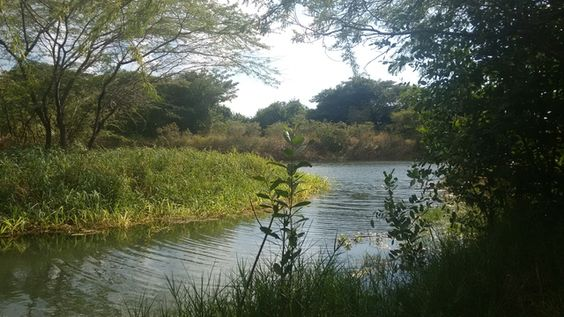 sourse
Clarendon is a municipality on the island of Jamaica, which is located specifically to the south of the island, approximately between the eastern and western end being in this place where the Milk River is located The city of Milk River is associated with both the river of the same name as a spring mineral that is also found in the area. The river itself is a major source of water that irrigates the vast agricultural regions of the Clarendon Plains, but it is largely unnavigable and infested with crocodiles, a place where mineral waters sprout at the foot of a mountain hill Carpenter, 100 meters from the river course. This site does not have great luxuries in fact the hotel present in this place does not have five stars and the town is quite humble but the attraction of this place is in the radioactive waters.
Clarendon es un municipio de la isla de Jamaica, que se encuentra ubicado específicamente al sur de la isla, aproximadamente entre el extremo oriental y el occidental siendo en este lugar donde se encuentra el río Milk River La ciudad de Milk River está asociado tanto al río del mismo nombre como mineral manantial que también se encuentra en la zona. El río en sí es una fuente principal del agua que riega las vastas regiones agrícolas de las llanuras de Clarendon, pero en gran medida es innavegable y esta infestado de cocodrilos, un lugar donde las aguas minerales brotan a los pies de una colina de las montañas Carpenter, a 100 metros del curso del río. Este sitio no posee grandes lujos de hecho el hotel presente en este lugar no posee cinco estrellas y el pueblo es bastante humilde pero el atractivo de este lugar se encuentra en las aguas radioactivas.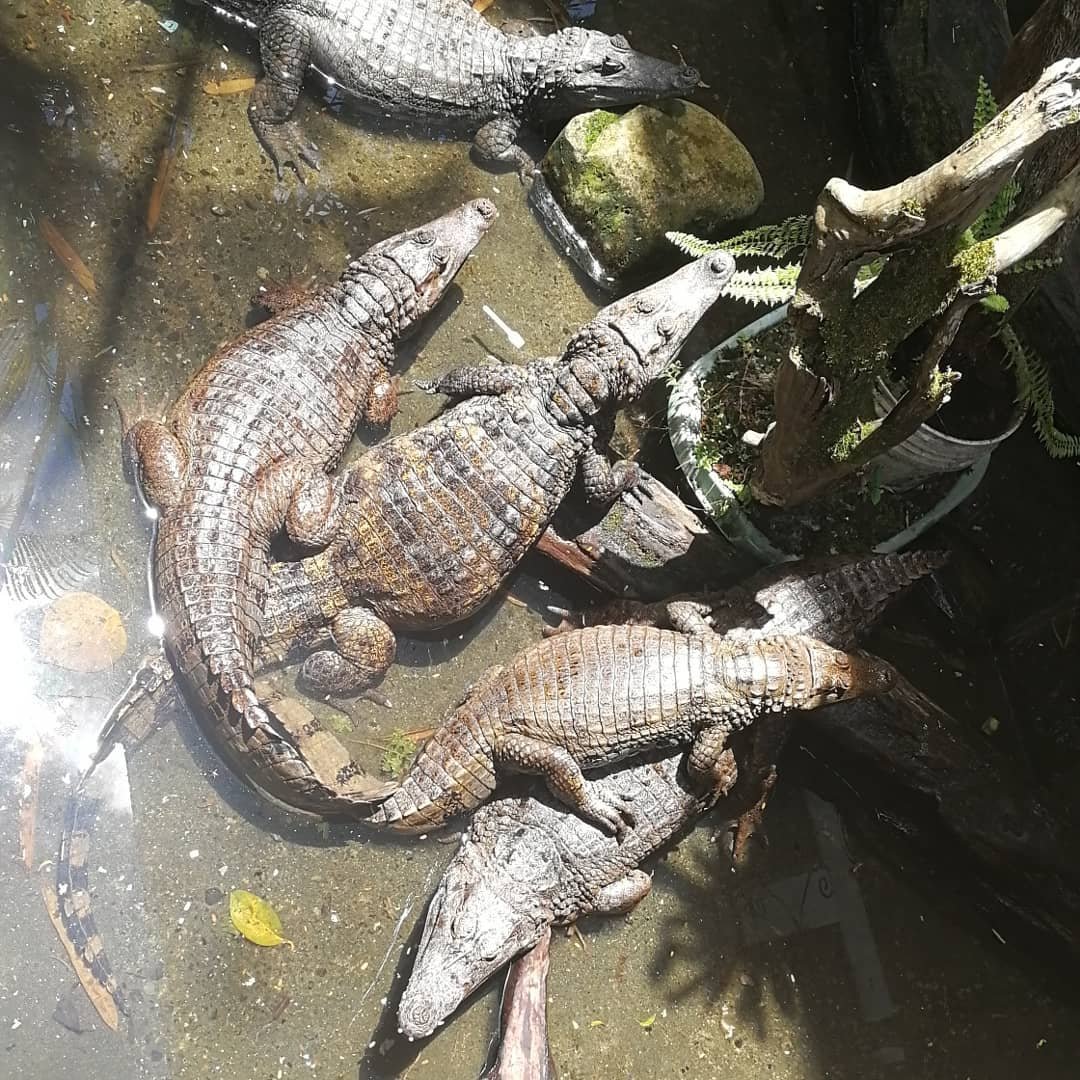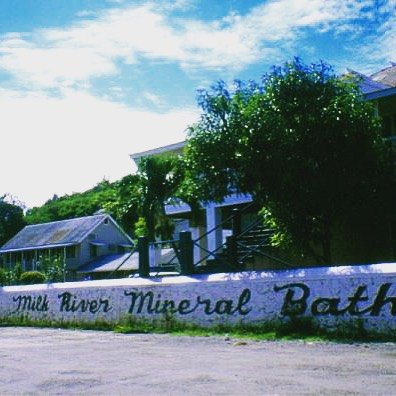 Legend has it that a slave, owned by one Mr. Jonathan Ludford of Clarendon, committed an offense for which he was heavily flogged and locked in a dungeon. Imprisoned and seriously injured, and promising never to be a slave again, he freed himself from his chains and escaped. Days later, the man returned to the farm in full health, healed of the wounds he had received only a few days before. In an effort to convince others to flee with him, he told the story of a water fountain where he had bathed. Everyone who saw him was surprised at his recovery, and soon the news came to the owner of the estate who had ordered him to be punished. Ludford himself was amazed by the speedy recovery of this man promised to grant freedom to the slave if he revealed the location of the source. The slave led Ludford to that magical place and quickly he acquired the source and the lands around him, and began the Milk River baths. After his death, Ludford bequeathed all property and land to the government and people of Jamaica to benefit all who needed them. Since the first baths opened in 1794, thousands of people have visited Milk River to cure a variety of ailments.
La leyenda dice que un esclavo, propiedad de un tal Sr. Jonathan Ludford de Clarendon, cometió un delito por el cual fue fuertemente azotado y encerrado en una mazmorra. Encarcelado y gravemente herido, y prometiendo nunca volver a ser esclavo, se liberó de sus cadenas y escapó. Días después, el hombre regresó a la granja con toda la salud, curado de las heridas que había recibido solo unos días antes. En un esfuerzo por convencer a otros de que huyan con él, contó la historia de una fuente de agua donde se había bañado. Todos los que lo vieron se sorprendieron de su recuperación, y pronto llegaron las noticias al dueño de la finca que había ordenado que lo castigaran. El mismo Ludford estaba asombrado por la pronta recuperación de este hombre que prometió otorgar libertad al esclavo si revelaba la ubicación de la fuente. El esclavo llevó a Ludford a ese lugar mágico y rápidamente adquirió la fuente y las tierras a su alrededor, y comenzó los baños del río Milk. Después de su muerte, Ludford legó todas las propiedades y tierras al gobierno y al pueblo de Jamaica para beneficiar a todos los que los necesitaban. Desde que se abrieron los primeros baños en 1794, miles de personas han visitado Milk River para curar una variedad de dolencias.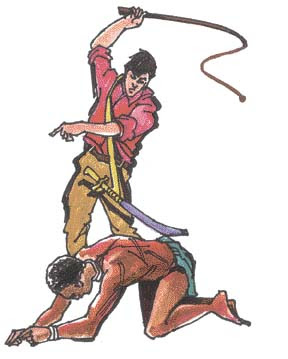 sourse

Radioactive water is that type of water that contains radon gas, which is a natural radioactive gas. These types of waters contain up to 67.3 becquerels per liter, that is, an amount that, in no case, represents a danger to humans.
Water composition
Calcium: 0.06%
Magnesium: 0.07%
Sodium 0.78%
Sulfate: 0.19%
Bicarbonate: 0.00006%
Silica: 0.001%
Chloride: 1.4%
Carbonate: Null
Radioactivity: 16 nCuries per liter (43 Mache Units)
The doses of radioactivity applied in thermal cures never represent a risk and, on the contrary, have obtained benefits in the neurovegetative, endocrine and immune systems.
The waters of Milk River Bath are nine times more radioactive than Bath in England, three times more than that of Karlvoy Vary in the Czech Republic, 50 times more than that of Vichy in France and 54 times more radioactive than that of Baden in Switzerland .
This could be an excellent experience in Jamaica, it is a good place. It is one of the few places in the world where people choose to take a radioactive bath.
Jamaica has undoubtedly been blessed to have such miraculous waters this place is very well hidden on a road almost a few minutes from Manchester's main road, where the only obstacle you have is to cross the cows.
These waters are also called geothermal. It is a very good alternative to relax the mind and body.
The recommended time in these sessions is 15 minutes. . It is not recommended to spend more than 30 minutes in the bathroom. It is indicated to take 3 sessions of 15 minutes per day, due to the high levels of radioactivity.
There are currently 9 bathrooms and a hotel at the top of the property's bathrooms. The bathrooms are open to the public from 7 a.m. at 9 p.m.
The bathrooms are inside the building in separate rooms. They are small and limited. It is a very popular and busy place, so you must make an appointment to access the bathrooms.
The bath of Milk River or any Jamaican spring mineral is something we should experience.
El agua radioactiva es ese tipo de agua que contiene gas radón, que es un gas radiactivo natural. Estos tipos de aguas contienen hasta 67.3 becquerels por litro, es decir, una cantidad que, en ningún caso, representa un peligro para los humanos.
Composición de las aguas
Calcio: 0.06%
Magnesio: 0.07%
Sodio 0.78%
Sulfato: 0.19%
Bicarbonato: 0.00006%
Sílice: 0.001%
Cloruro: 1.4%
Carbonato: Nulo
Radioactividad: 16 nCuries por litro (43 Unidades Mache)
Las dosis de radioactividad aplicadas en las curas térmicas nunca representan un riesgo y, por el contrario, han obtenido beneficios en los sistemas neurovegetativo, endocrino e inmune.
Las aguas de Milk River Bath son nueve veces más radiactivas que el Bath en Inglaterra, tres veces más que el de Karlvoy Vary en la República Checa, 50 veces más que el de Vichy en Francia y 54 veces más radiactivo que el de Baden en Suiza .
Esto podría ser una excelente experiencia en Jamaica, es un buen lugar. Es uno de los pocos lugares en el mundo donde las personas eligen tomar un baño radiactivo.
Jamaica sin lugar a dudas ha sido bendecida por tener aguas tan milagrosas este lugar está muy bien escondido en una carretera a casi unos minutos de la carretera principal de Manchester, donde el único obstáculo que tienes es cruzar las vacas.
estas aguas se les llama tambien geotérmicas.es una muy buena alternativa para relajar la mente y el cuerpo.
El tiempo recomendado en estas sesiones es de 15 minutos. . No se recomienda pasar más de 30 minutos en el baño. Está indicado para tomar 3 sesiones de 15 minutos por día, debido a los altos niveles de radiactividad.
Actualmente hay 9 baños y un hotel en la parte superior de los baños de la propiedad. Los baños están abiertos al público de 7 a.m. a 9 p.m.
Los baños están dentro del edificio en habitaciones separadas. Son pequeños y limitados. Es un lugar muy popular y concurrido, por lo que debe concertar una cita para acceder a los baños.
El baño de Milk River o cualquier mineral manantial Jamaiquino es algo que debemos experimentar.
---
Posted via ReggaeSteem | Reggae Culture Rewarded