Dear Steemians / Trendo'ians,
We [Team TRDo] happy to announce that
TRDO Proof of Stake (TRDO PoS) Version 1.5.1
successfully added to the system.
---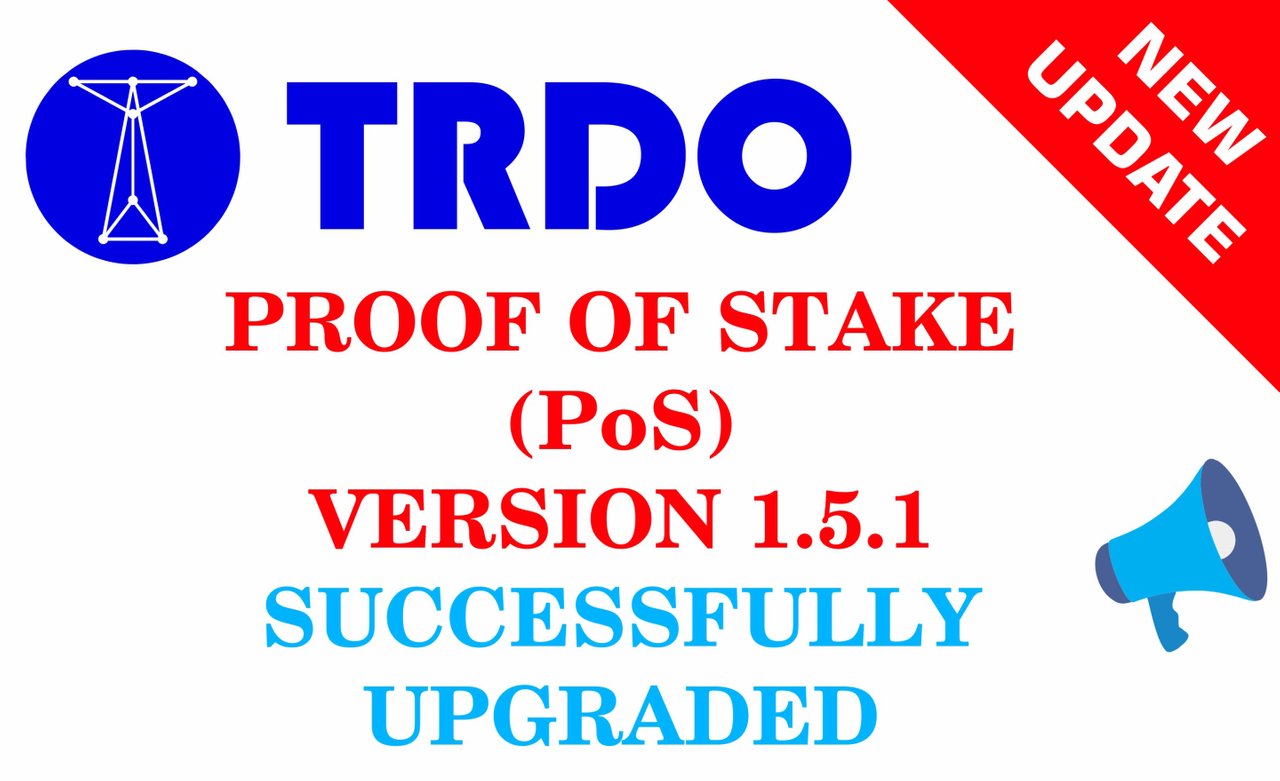 ---
New Features?
With this upgrade, you are eligible to
Compound
your TRDO Stake by earning more TRDO Tokens into your Stake Balance.
Unlike the previous version of the TRDO, Staking Token rewards are adding to your
TRDO Staking Balance
since this upgrade.
---
What More?
We [Team TRDo] decided to add a Minimum Stake Limit as STAKE 10 TRDO to join the daily PoS distribution round.
Moreover, 2250 TRDO Tokens will be shared between TRDO Stake Holders (Who Staked More Than 10 TRDO) per day.
We [Team TRDo] decided to remove File Logs and and also added the Database for Daily Stake Distribution Log as well.
---
Next?
We [Team TRDo] will restructure scripts of TRDO Comment Bot, TRDO Delegation Bot and all other TRDO scripts within few weeks of time.
We [Team TRDo] will launch a web portal for TRDO based projects.
---
"Call TRDO, Your Comment Worth Something!"
Join us at DISCORDAPP.COM
Join us at TWITTER.COM
Join us at FACEBOOK.COM
Join us at REDDIT.COM
Join us at TUMBLR.COM
Join us at MEDIUM.COM