I went on a walk yesterday with Nikki and our friend Miles. He calls this the walk with giants because you walk through fields right next to enormous windmills. I have seen a lot of windmills from afar, but I have never been up close.
I thought the contrast between nature (this tree) and engineering (the windmill) was interesting.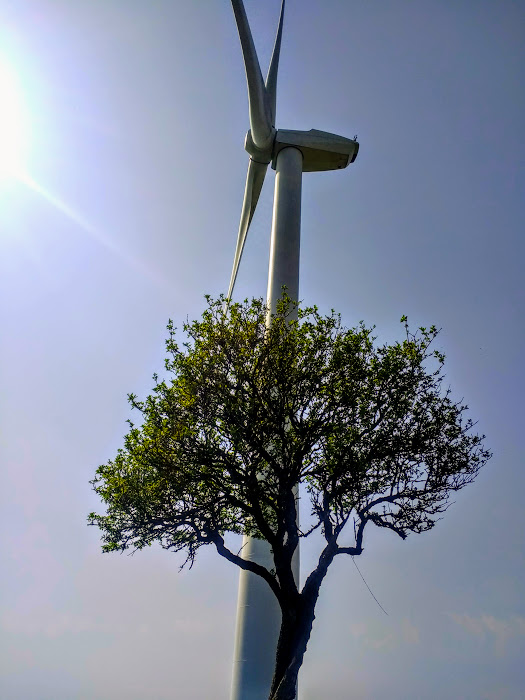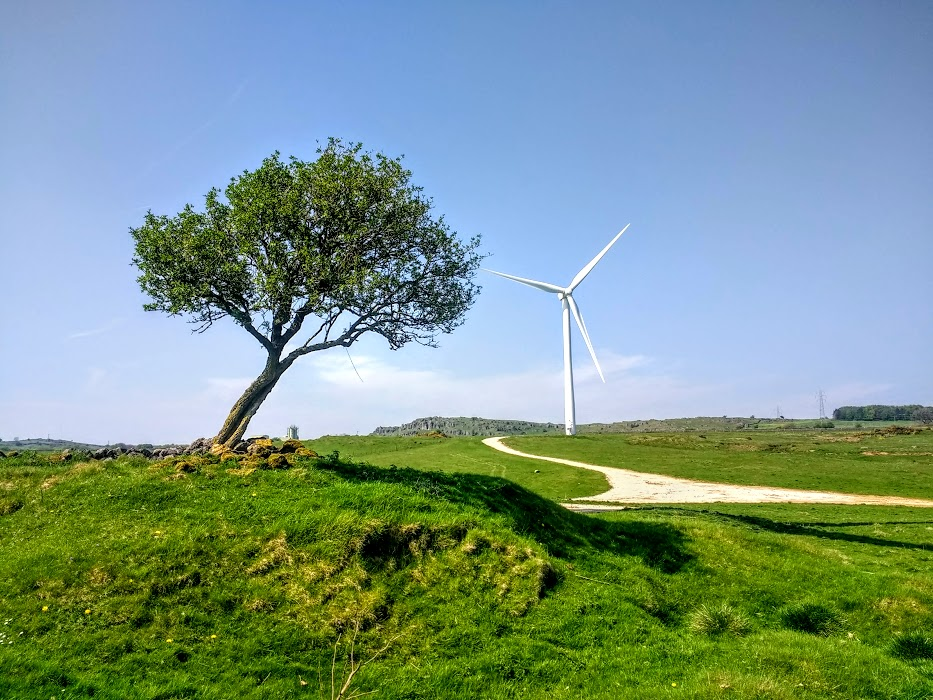 Here it is from a distance.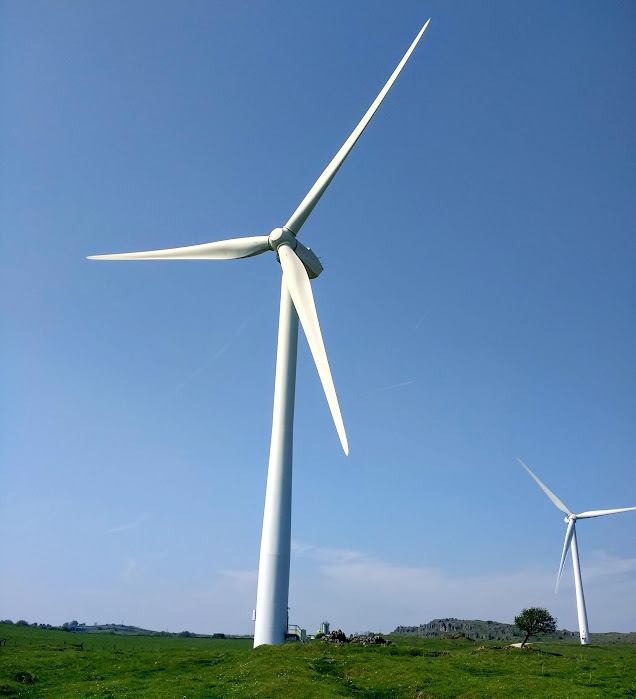 All photos in this blog are taken by me unless otherwise attributed.
If you think the content of my blog is high quality and has added to your day, please consider upvoting, resteeming, and following.
I am also happy to receive constructive criticism to improve my posts.
Till next time.