An old birch on the hill.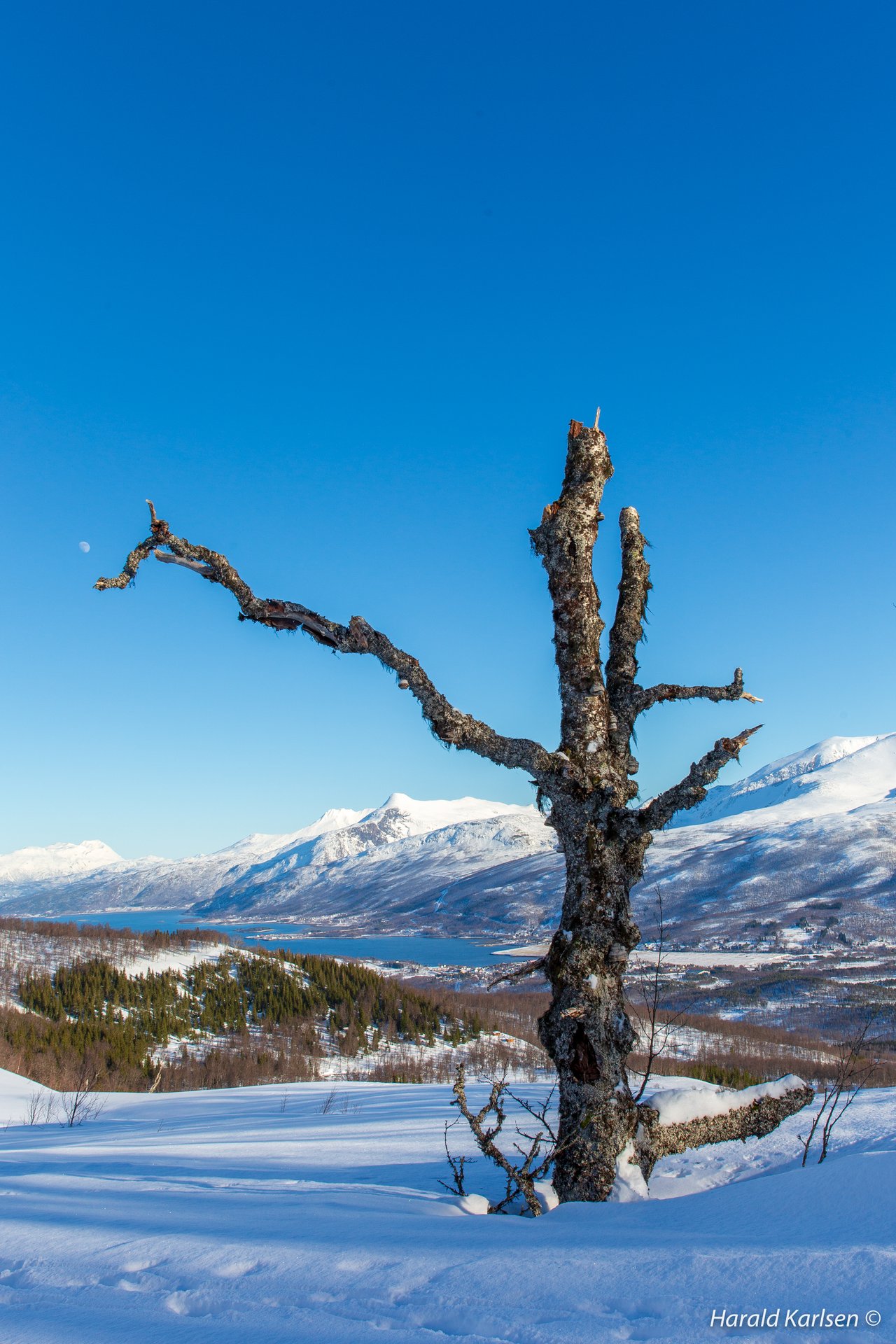 From a tour on ski this weekend this old dead birch got my attention, still stretching a few branches towards the the circling moon on the sky. Within a few years the tree is fallen, but the moon still circling on the sky.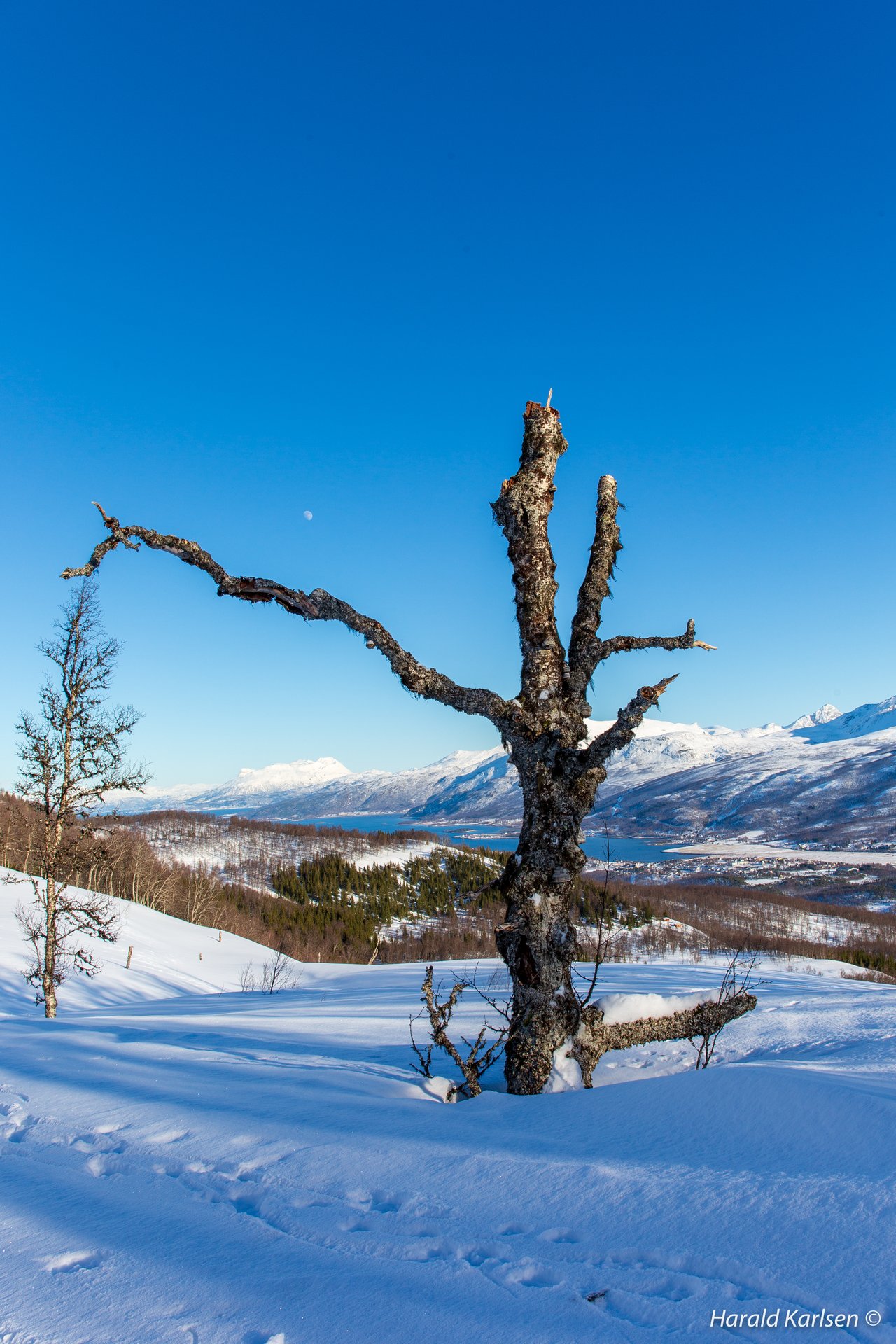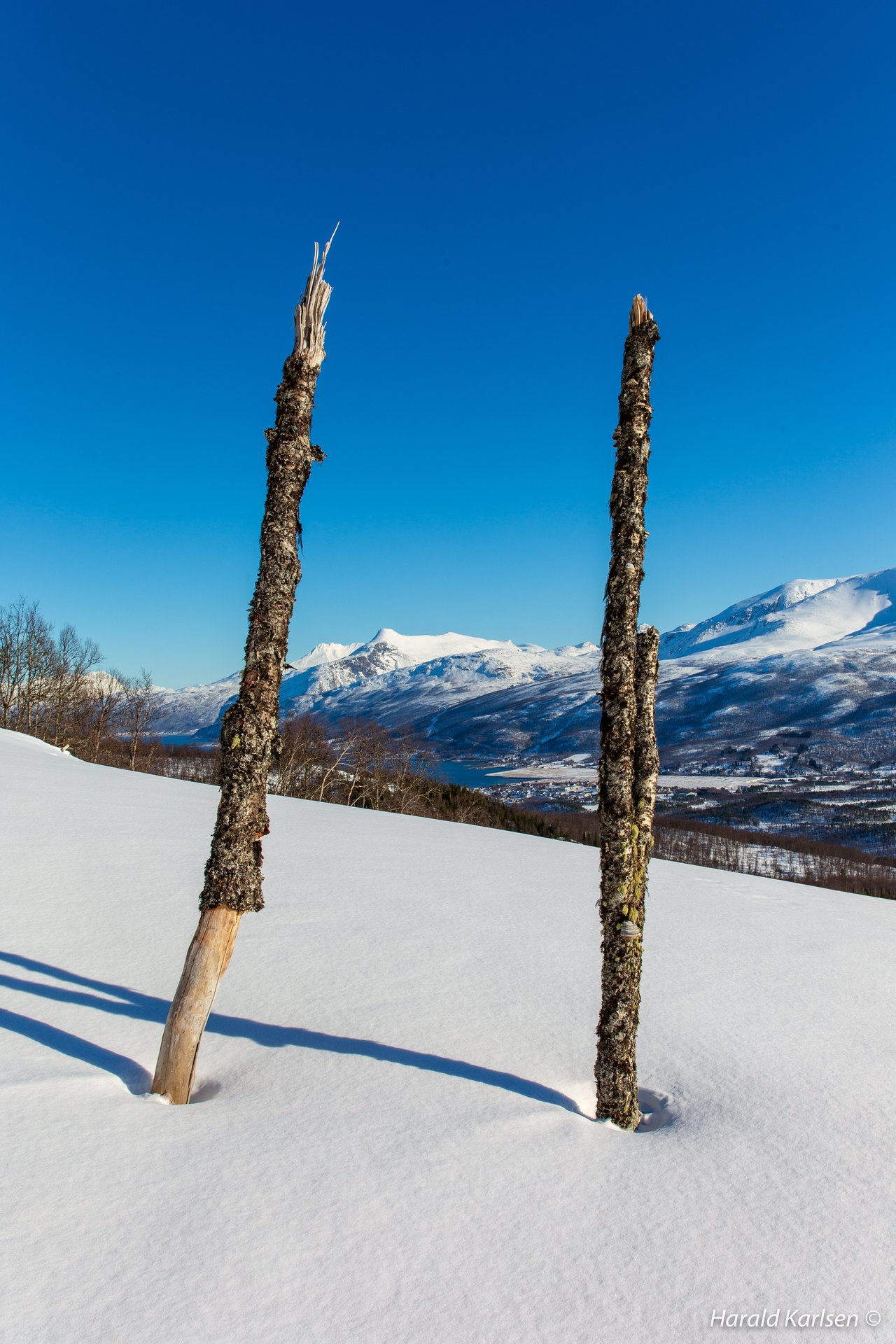 Have a great evening.
Best regards
Harald