Dracula Orchid
Conservatory of Flowers
San Francisco, California - USA
Over the summer I took a trip to San Francisco, California for the Bitcoin 2019 Conference. During the trip, @nicollefiallo and I took a walk through Golden Gate Park where we stumbled upon the San Francisco Conservatory of Flowers. The Conservatory is home to over 2,000 species of plants & flowers. The plant in the picture above is called a Dracula Orchid. There are 118 species in the orchid genus 'Dracula'. The one one in the photo reminds me of a pear.
I highly recommend visiting The Conservatory of Flowers if you ever find yourself walking through Golden Gate Park in San Francisco. It was amazing to see so many species from around the world all in one place.
Originally Featured on Instagram
Give a Follow!

Thanks For Reading!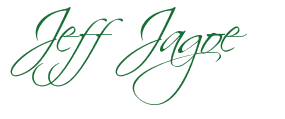 Sign Up to Menē for $5 towards 24K Gold Jewelry
Join Airbnb and Save $40 on your first trip
Get Paid to Read Your E-Mails with Earn.com
Earn STEEM Dollars & more by completing online tasks
Convert your online activity into Gift Cards, Crypto or Paypal with GaB
Get Paid to Get Fit with the SweatCoin App
Use Bitcoin for Amazon Purchases and Save $$$
Sign Up to Binance - A Leading Crypto Exchange
Join the TRYBE Publishing Platform on the EOS Network
Join Lolli for Bitcoin Rebates
Collect, Trade & Battle on the Blockchain with SteemMonsters
Join Actifit - Get Rewarded For Being Active
Send a Tip Using the Bitcoin Lightning Network