Our little palm tree
It's treetuesday again hosted by @old-guy-photos!
Almost two years ago we bought a small palm tree. I would have bought a bigger one but the bigger they are the more expensive they are.
So we went for the smallest one available thinking it can grow by itself in our garden.
What was also important: it should be able to survive temperatures below 0 degrees C (32 F). Normally we have mild winters here at the Dutch coast but sometimes it can easily be 5 or more degrees below 0 which is not the normal habitat of a palm tree of course.
Two years went by
So we bought this little friend resistant to cold winter days.
Hey, we are living next to the sea - we need a palm tree, don't we?!?
Arriving at home I read the small letters saying this tree will grow about 15cm (5.9 inches) a year. A quick calculation made it clear to me: I will never ever see this palm tree as a big tree unless I am getting very old.
That's when I realized why the bigger ones are much more expensive.
How is our palm tree doing right now?
Well, I think it's doing fine. What do you think?
BTW: It's the left one in the colored flower pot - not the right one in the white flower pot 🤣.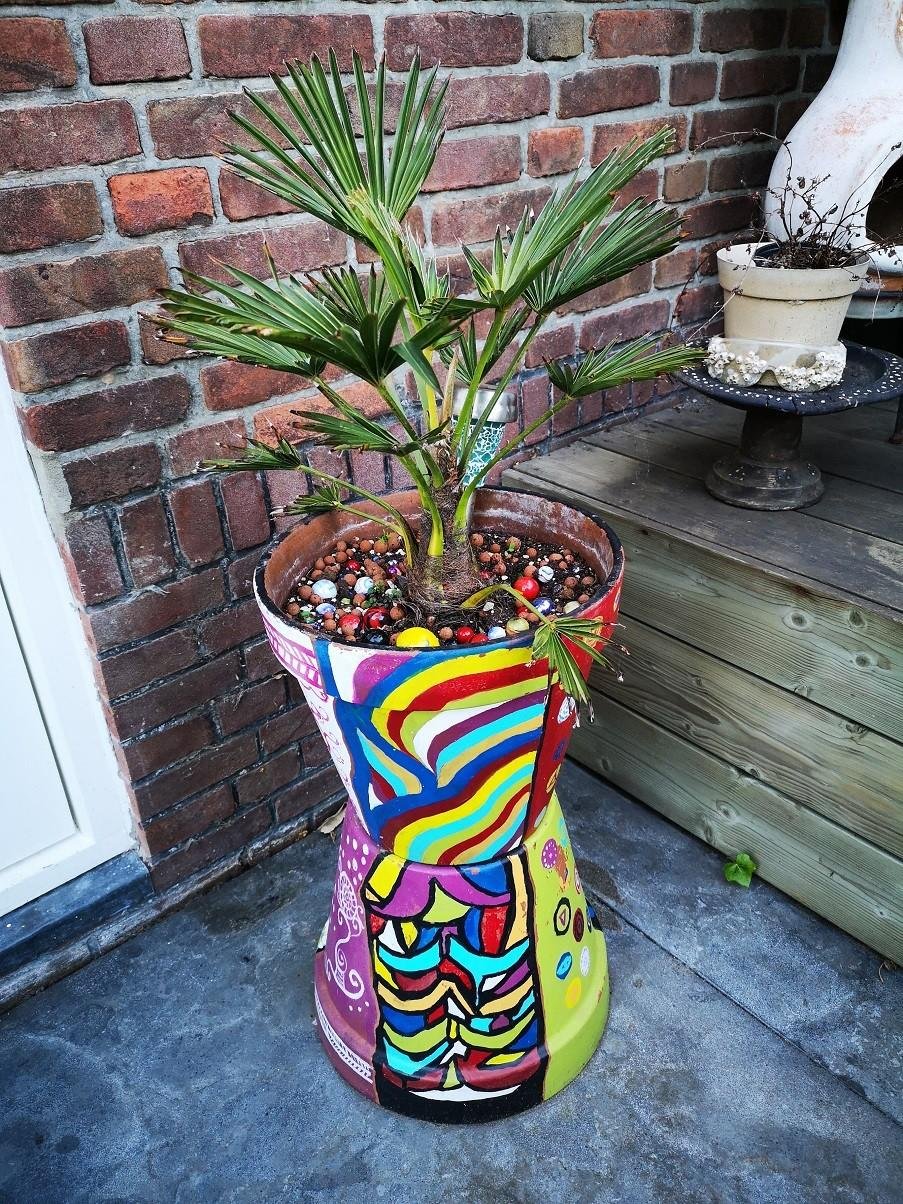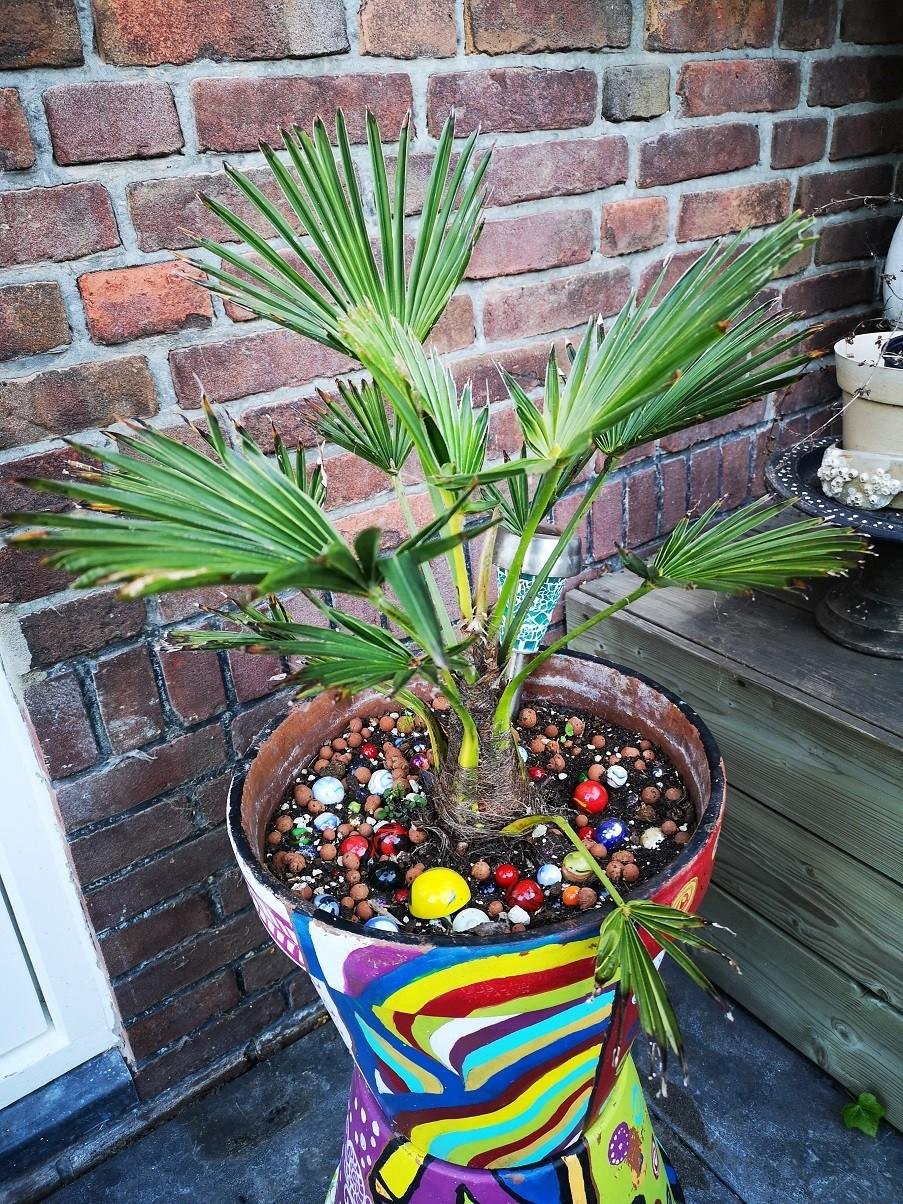 Development
Especially in the second photo, you can see that the lowest/first branches are dying but taking a closer look you can also see new branches coming up in the middle / at the top.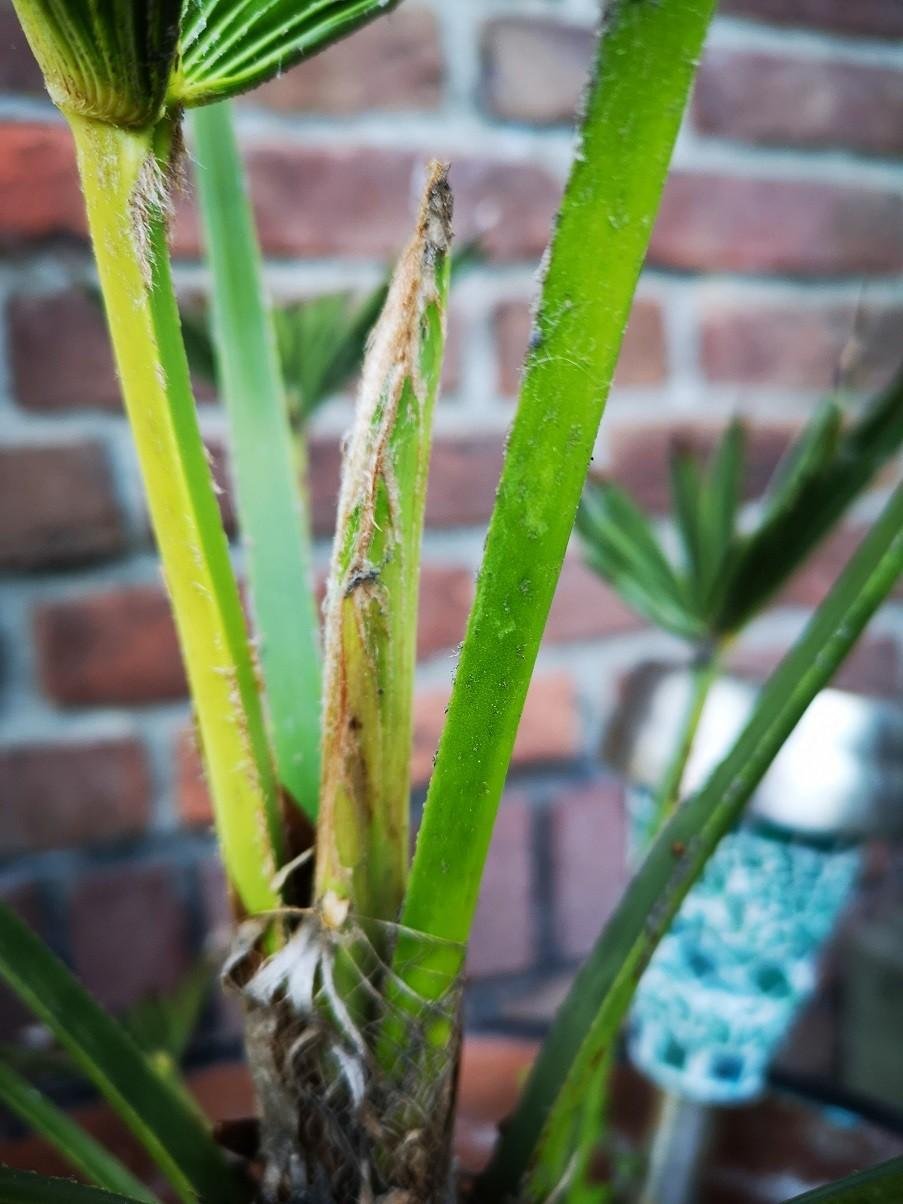 One question left
I wondered from the very beginning if the "mesh" at the bottom is man-made or does it belong to the nature of the palm tree???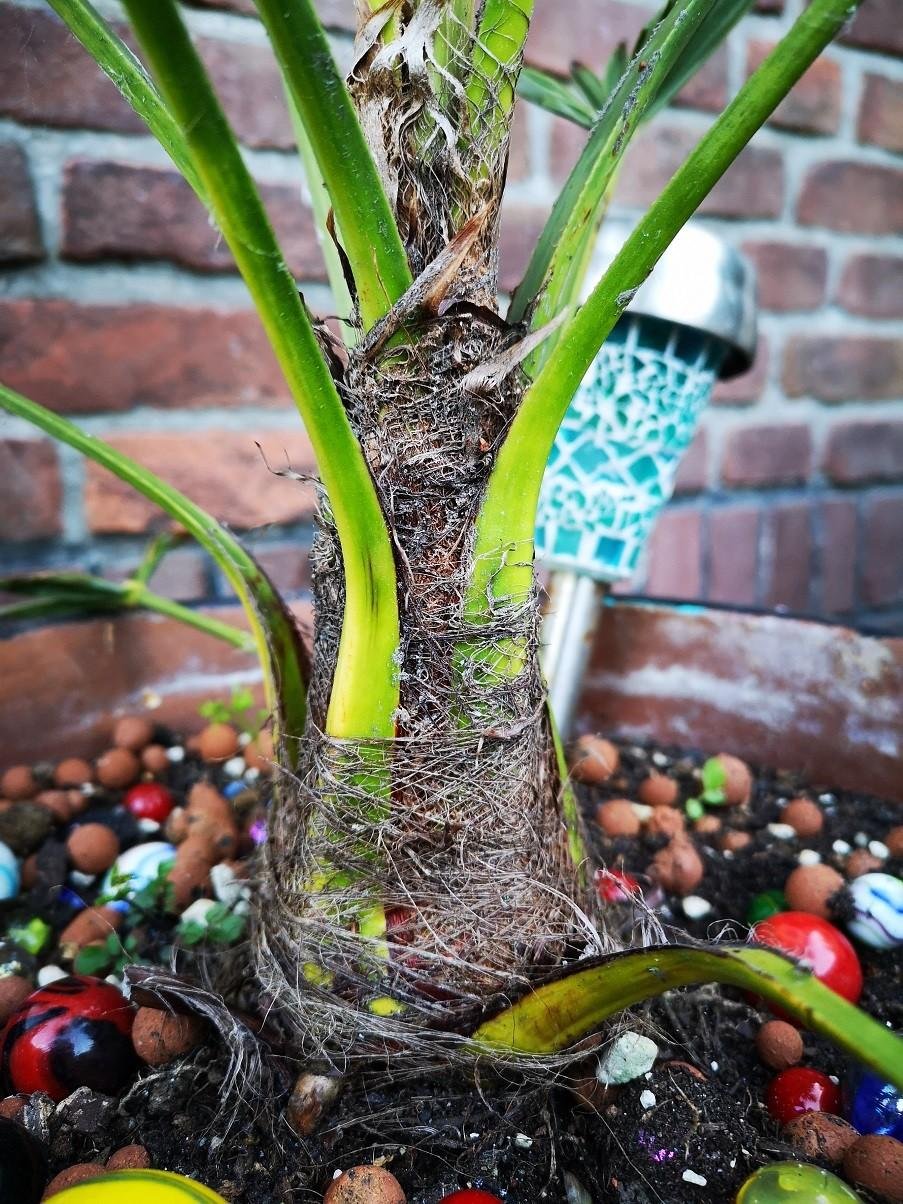 My first thought was that someone put it there to make the palm tree look good. But taking a closer look now I see it growing with the tree.
Perhaps there is somebody out there who can tell me.
Enjoy the rest of the week and
STEEM ON!!!

If you love dogs you might want to take a look at @dog-marley's stories.
If you love music you might want to take a look at @psionic-tremors' blog.

For free Dogecoins every hour click here
For free Bitcoins every 5 minutes click here
For free BTC Cash every 5 minutes click here
For free Dogecoins every 5 minutes click here
For free Litecoins every 5 minutes click here
For free Dash Coins every 5 minutes click here