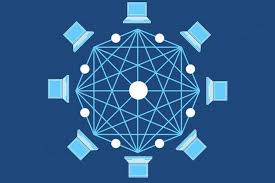 Steemit.com
Decentralized ecosystem that rewards its investors
I m proud to announce the most lucrative time 2018 to invest in cryptocurrency with reference to my previous post, including new concepts related to sharing and hiring and monetizing with social media steemit platforms which runs on block-chain technology with smart contract facilities. Don't ever think it's a mess, that many ICOs in pump-line, those companies will unite or emerge and work in partnerships as cheating will be impossible in the Block-chain
This revolutionary system allows the community to target specific potential ICO to participate interactively and earn into the program.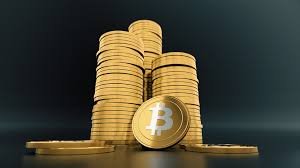 Blockchain community are highly interested into decentralised rewarding platforms and such hire and sharing by using the trust of blockchain and low cost fees associated with running application and use smart contract, with contractual code, this is a great solution for poor victim of centralised systems, but it's our responsibility to inform convingly our community, as simple as, once you sign up for ico you can join community and buy tokens with highly discounted rate and furthermore you will be assigned your own personal referral link, this handy link is your ticket to free tokens and there are new ico before their presale stage
welcomes you to their outpouring generous air drops, I'm here to admit that I've fallen with those bounties, I made enthusiastic comments/likes/feedback - and I personally participated with all of their engagement. The important thing to remember now, this is your big time to invest in steemit and others. In 2017 has been one of the most significant years in the history of cryptocurrencies. Bitcoin rose dramatically in value, from $1000 in value in January to nearly $20,000 in December and Ethereum as well has had a similar rise. The dramatic rise in value of cryptocurrencies was followed by a dramatic increase in the number of cryptocurrencies on the market. During 2017 dozens of new cryptocurrencies were introduced, mainly by means of an ICO (initial coin offering or token sale) in order to fund their development.
Conclusion
We will, most likely see more large corporations jump in on the cryptocurrency bandwagon in 2018. Usually a big band name is more than enough to guarantee that the token sale will go smoothly. While it is easy to say this trend is good, it is something that will expand in 2018. without thinking of too much. So long as we keep reminding ourselves of our goal behind each ico is sharing profit , we won't get distracted with stuff that doesn't really matter,
I'm glad that i can invest with Steemit and enjoy the benefit, Without the pain, loss, and sorrow, of centralized system, I am dedicated my life to support blockchain technology as it paved the way for us to share the cake.
In addition with steemit, you can provide regular blogging content that help you to earn and educate your community youth properly and take them away from the street. In fact, assessing the questions or concerns you receive most often from communities make great blog topics that you can then send to future communities. Properly educating communities on your services and how you work, and more importantly, your experiences, will be like working with communities, subsequently that will set your business up for success and make your communities happier in the long-run.