In my post this time I will tell you the beauty of Many Island in Aceh Singkil still not known by many people. The archipelago consists of a cluster of 70 beautiful small islands. Most of the islands are uninhabited and the rest are simple resorts directly facing the beach. While visiting, I did not explore much of the archipelago, just a few good ones according to people.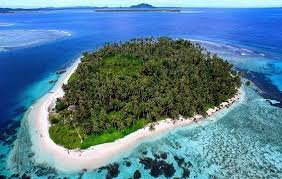 I visited Tailana Island, one part of Pulau Banyak. The island is very fun for snorkeling. Here there are a few huts or simple resorts owned by local residents. We can also trekking around the island and enjoy the charming white sand. I brought a drone to take a photo from a height, and it was clear that there were so many corals around the island. Unfortunately, because it had not been taken care of, some of the corals here are damaged by the actions of fishermen and local communities. ![download (1).jpeg](https://res.cloudinary.com/hpiynhbhq/image/upload/v1520970827/n2ksglcuxm9lq1qxicv2.jpg)

Pulau Banyak is one of the marine tourism destinations on the island of Sumatra is very beautiful and still not so touchable. Its spreading form makes it has long and beautiful beaches. White sand is so soft, so pamper tourists to feel at home for long spend his vacation. Flurry of leafy coconut leaves with tropical beach scenery increasingly beautify the atmosphere of sightseeing. Excitement will increase if you go here with close friends or friends, because the length of the trip here will make you stiff and bored.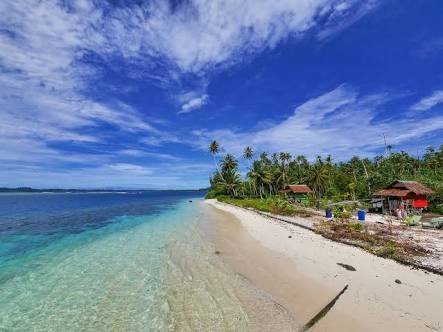 To visit Pulau Banyak, please use the Jakarta - Medan flight path to get the fastest access. Next, use the land route from Medan to Aceh Singkil. This trip takes about 8 - 10 hours. January to May is a good time to visit the Banyak Islands as the weather is calm and sunny. Although Pulau Banyak is so beautiful, unfortunately this place has not been equipped with facilities, infrastructure, and inter-island transport is adequate, causing sea transportation so expensive. Even so, expensive also have a positive side. The archipelago is still awake from irresponsible tourists who throw garbage carelessly. With its beauty, the Islands become a destination of Western Indonesia that must be visited.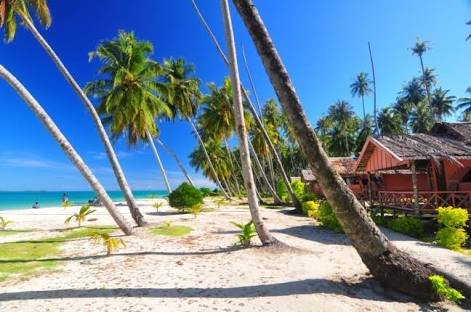 you nature lovers, steemian when touring here..