This is a part of a comic in which I'm working on a knight fighting against scary monsters. Here we observe our hero in the middle of a fight.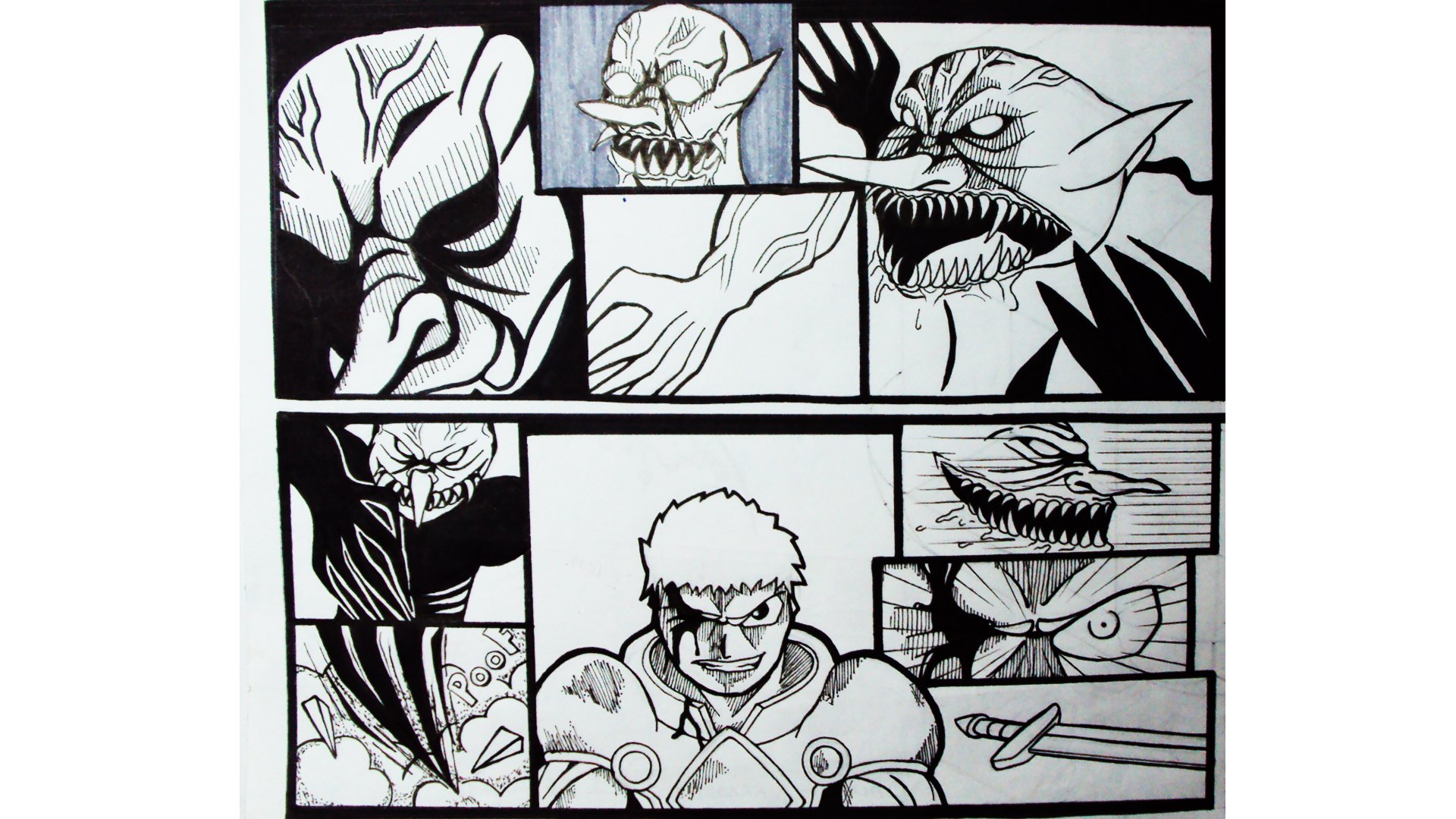 Process
Sketching work.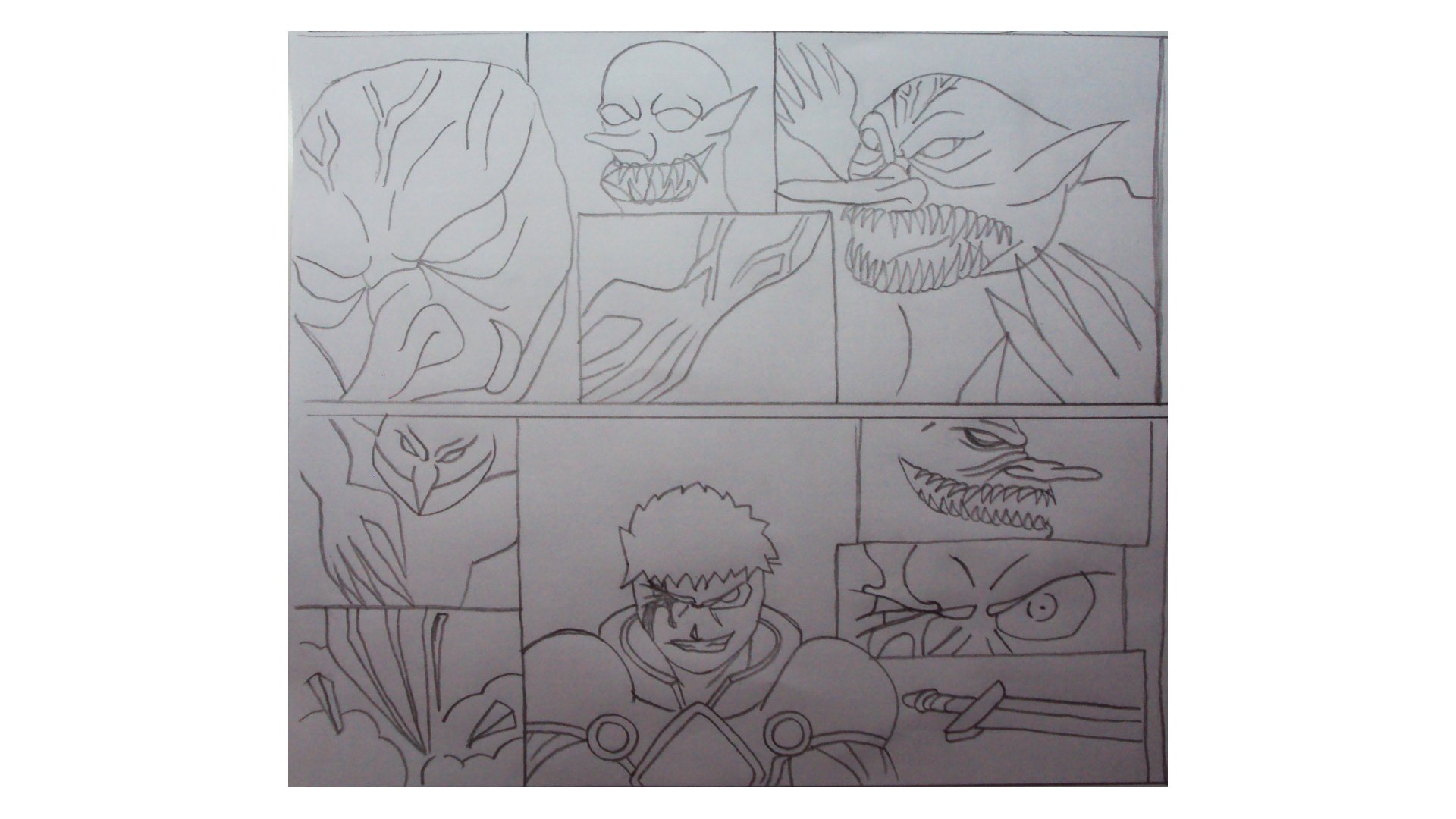 Shading.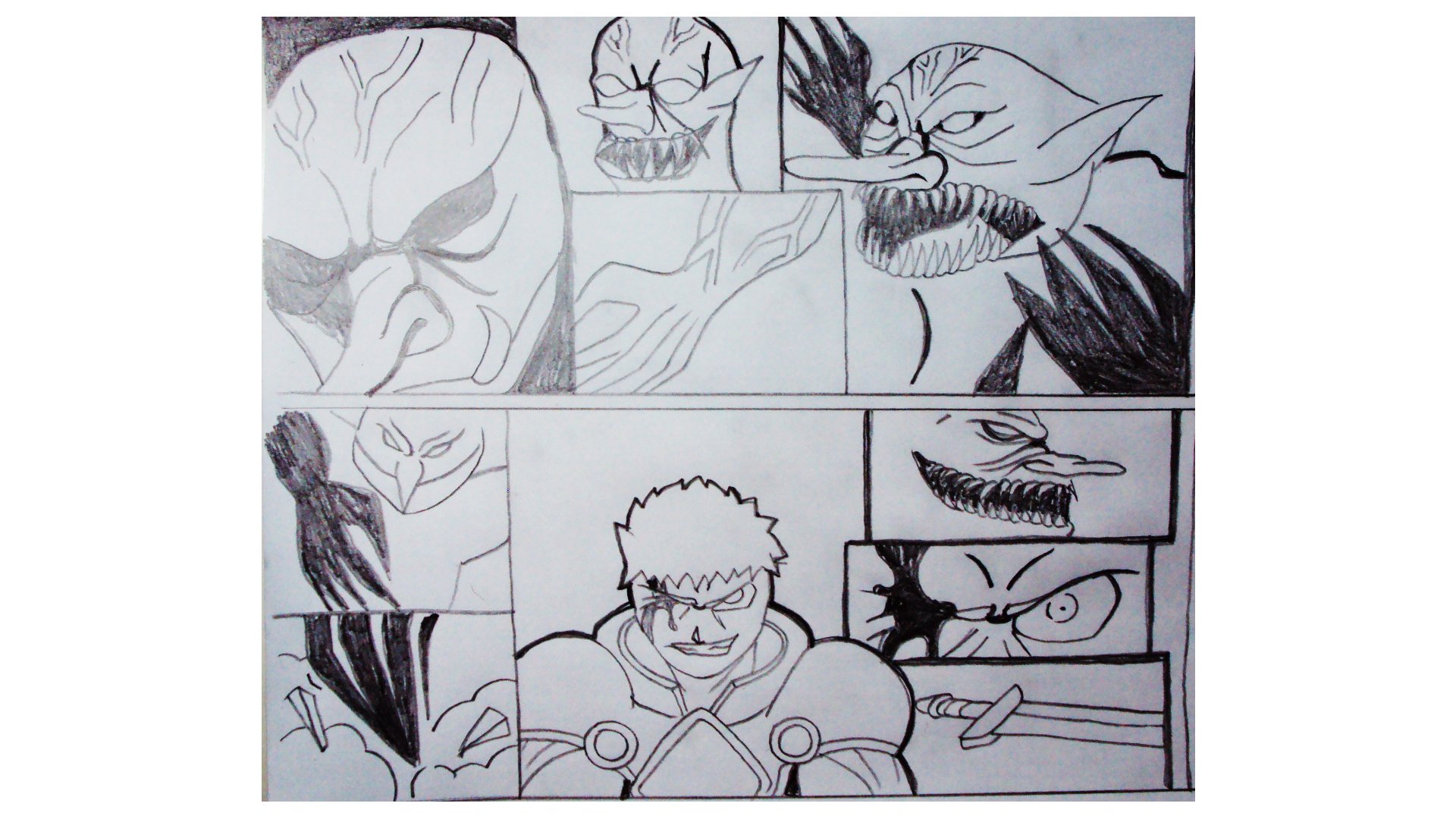 I used markers of different sizes to achieve the comic effect and give life to the drawing.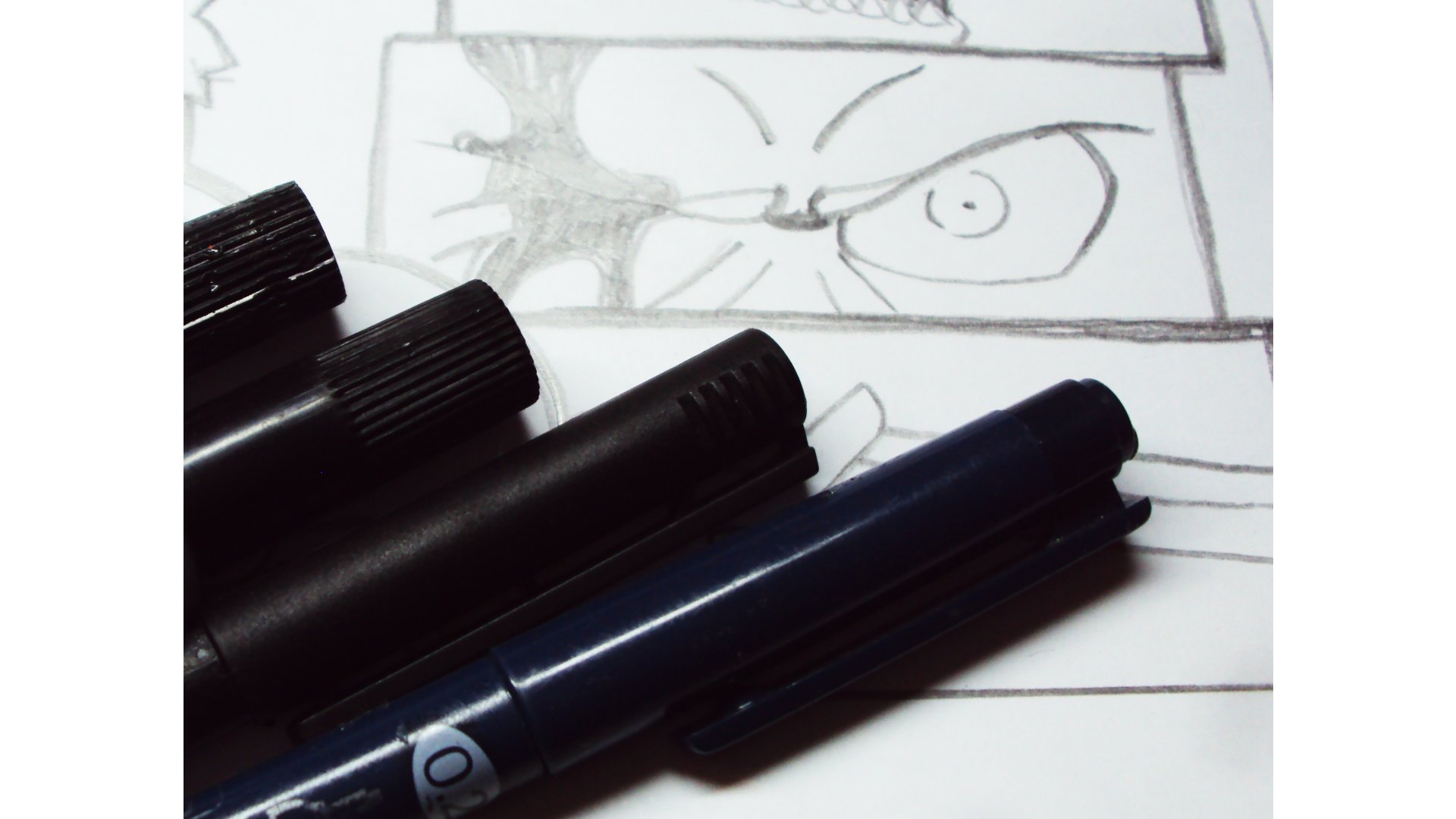 Con un marcador mas pequeño de 0.2 mm realice los detalles mas pequeños aplicando la tecnica de "trama" logrando ese efecto.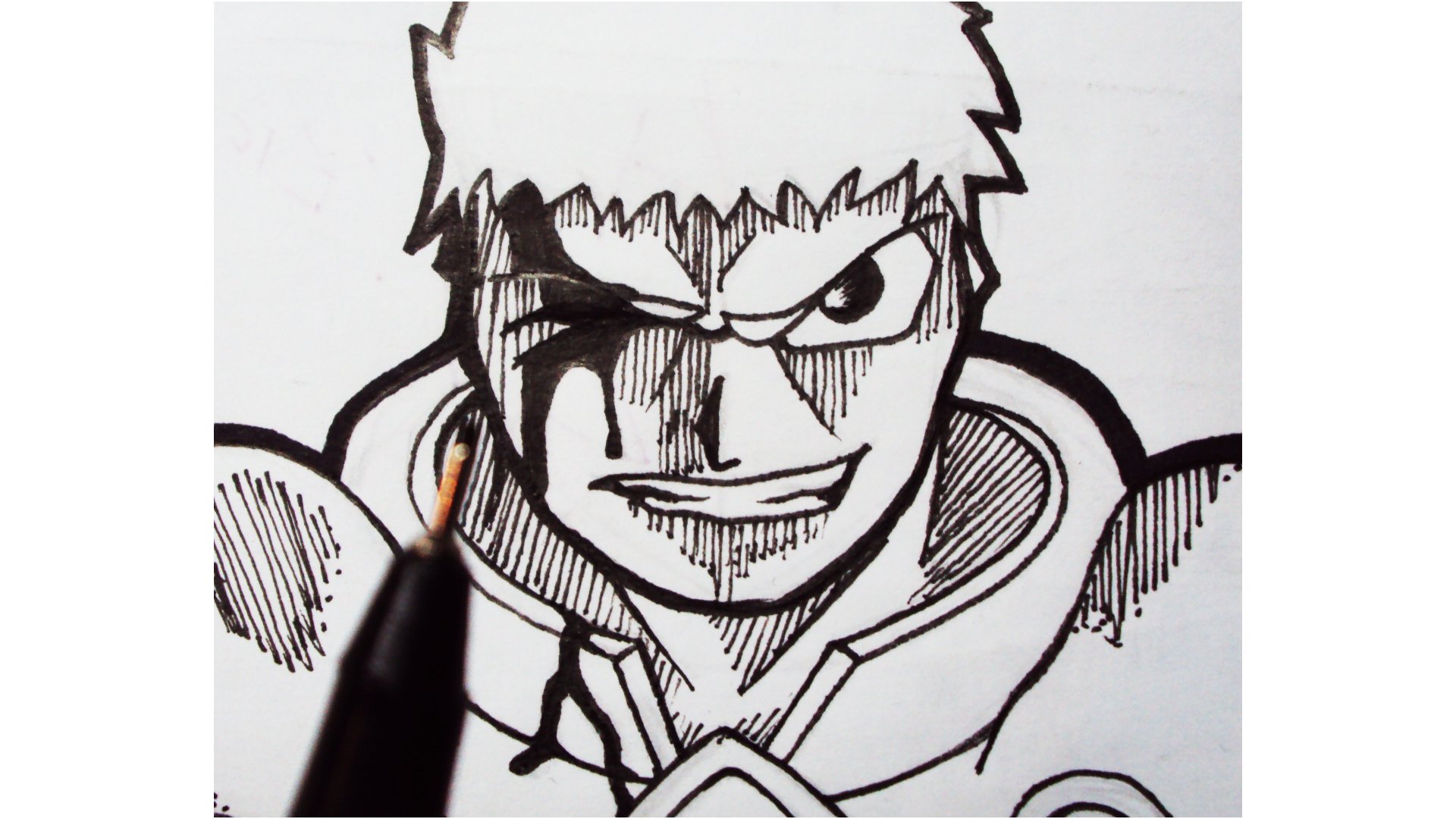 ---
Finished