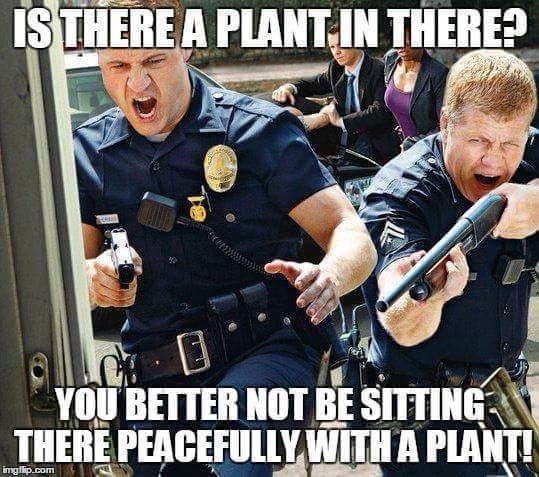 Thank you for taking the time to read my story. I wonder if you could offer some kind of support for my case.
"Although thousands of studies have proven the therapeutic benefits of cannabis, the use of medical cannabis still remains a worldwide debate. That is why, at a time when scientific studies on cannabis are progressing significantly, it is necessary to put an end to the political opinions that are impeding the progress of research regarding the benefits of cannabis and their therapeutic use."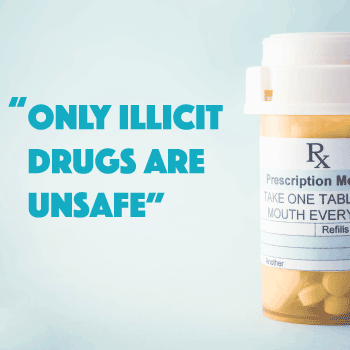 First the scientific facts:
It has been proven beyond doubt that cannabis and its therapeutic properties is able to treat chronic pain in adults. In addition, cannabis has been found to significantly reduce the nausea and vomiting associated with chemo therapy as well as improve symptoms of diseases such as multiple sclerosis.
Cannabis is effective for sleep disorders. There are a number of testimonies which claim that cannabis stimulates appetite and treats anxiety, not only for the symptoms of certain illnesses, but also for particular treatments. It interacts with a cannabinoid receptor in the brain, the THC comes into contact with the sense of smell which enhances the stimulation of appetite.
In conclusion, it can be confirmed that cannabis has therapeutic advantages when it comes to treating chronic pain that cannot be improved with conventional medicine.
There are many more benefits that are still studied.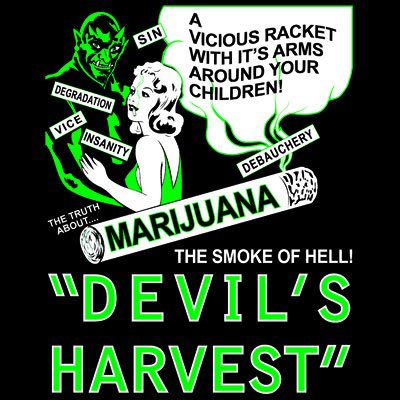 Even spreading the word would help other victims in the future.
I do not see myself as a victim. I am appalled by the heartless dictatorship of sociopathic order followers and I will not let them turn me into a victim.
I have suffered a terrible accident that left me disabled, with a lot of metal scraping inside my bones.
A reckless driver made me go through hell. My life will never be the same, since I was a very active sports person. I am awaiting a hip replacement in a few years. My whole body hurts every minute of my life.
I had big problems with the prescription painkillers, which were making me sick, addicted and depressed.
I started studying natural cures and went through the latest research on cannabis and many other medicinal plants.
I moved deep in the forest to live close to nature, learn, grow my medicine, trying to be independent in my off-grid farm, I bought with the small insurance compensation.
I consulted my doctor about the problems I was having and discussed the research on cannabis. My doctor confirmed and recommended in writing that I should definitely try Cannabis.
It is the best medicine for me I have ever tried. It helps me with my daily struggle, while not forming any addiction, nor side effects.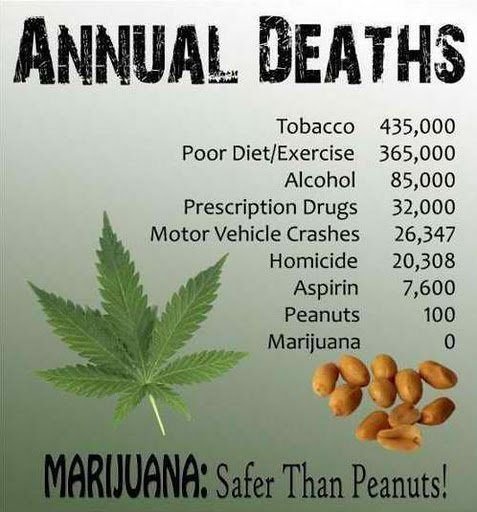 I was surprised this was suppressed by pharma and became passionate about natural remedies, they could not patent.
I write about personal liberties and natural cures while trying to grow a large variety of organic vegetables, farm fish etc. to be self-sufficient and stay healthy as long as possible. I know however, that I will never fully recover from my accident.
I came to peace with my suffering. All I wish, is to be left in peace.
A week ago, second time (as per threats of the sergeant of Trevelez-Busquistar area, Sierra Nevada, Spain), Guardia Civil has raided and terrorized me and now I'm waiting for two trials. The prosecutor wants to put me in a cage for three years because I am a danger to public health. I am guessing, I will have 3 more years added on top, for the same accusation.
I can not go further away from this "civilization" that sends peaceful people to a rape-camp.
It takes hiking through the mountain forest to reach my land, and yet "my guardians" refuse to leave me alone.
They falsify their findings, as they have no idea what part of the plant can be used for medicinal purposes... and they don't care. They weigh the plants with leaves, roots and some soil, while there are no flowers on them, because "my protectors" rob them before the flowering. Literally there was not a single gram of flowers that I could use to make the oil for my legs, but the test found 1250g last time. I look forward how many grams of this "terrible drug" they will find in the hemp they stole recently.
When they find even one plant of cannabis with no flowers on, it still has above the 0,02% of THC, which is the legal limit. Even Hemp can be above this sometimes. They can take a sample from one tiny cannabis plant with no flowers, it will test above the limit and use this to prove that 10kg of hemp is also Cannabis.
Should I be contacting "gangsters" to buy my medicine? If I grow it 0g=1250g. If I buy it (still illegal) 1g=1g, which means Guardia Civil supports the "gangsters" and hates the "gardeners".
Even so, even if there was 1250g of pure flowers, this is barely enough to make the oil for the whole year, and turn it into cream, I need to put on my legs. I also digest cannabis occasionally for other health benefits. Sometimes it is the only way to fall asleep when my whole body is numb from pain.
Who gets to decide this is not for me? Can I not grow more one year to not have to grow any next year and focus my energy on growing more food? Am I guilty without any evidence? Am I guilty until I prove my innocence? How can I do it? My life and death depends on the mood of a stranger that judges me? I do not wish to be the subject of this tyranny. What if I simply walk away? I will be restrained and if continue defending myself, I will be killed.
Not only did they destroy my plants before it produced any medicine, they destroyed the food for my horse for winter, terrorized me and threatened my future life. It really does not make me feel safer. How about I will continue paying for your "service", because otherwise you will kill me, but you leave me alone? I do not want your "protection". If I feel I'm in danger, I will hire private professionals, that do not threaten my life.
Here is what these terrorists stole:
https://steemit.com/cannabis/@smokeymcpot/rip-my-baby-girls-medicinal-cannabis-terror
I do not understand how the plants I grow in the middle of nowhere can be dangerous for someone, when thousands of scientific studies confirm that cannabis has great medicinal value and there is no evidence that it is harmful to anyone, and certainly there cannot be any evidence I give it or sell it to anyone, unless it is magic. There is no one in a few kilometer radius!
Personal and medicinal use is seemingly legal, but buying or growing is illegal. What kind of magic is this? Should I prey for my medicine to be sent to me magically then? This is an obvious entrapment by tyrannical law. Isn't this an obvious violation of basic human rights?
My doctor confirms and I know that the World Health Organization also published documents confirming the medicinal value of cannabis. I feel the invasion and terror of Guardia Civil is a danger to public health. I wish there were some real guardians of civilians that would protect me from sociopathic strangers with guns who suffer from some sociopathic delusion.
Why, no matter what I do, I cannot be simply left alone, if I do not harm anyone?
Why am I forced into slavery to my political masters and their mercenaries who pretend to protect me?
I feel that it could also have some background in prejudice, since I am a foreigner... but in reality, the people we pay to protect us, do not care about anyone. Like good mercenaries, they do not question their orders. If a politician will write that tomatoes are a danger, because they have to much potassium, their mercenaries will execute their threats.
If they will make foreigners illegal, they will probably shoot me too. Franco is laughing in his grave.
They follow the orders of actors, called politicians, who are bought by pharma and other corporations, making them fascists by definition. Haven't they learned their lesson already? Ask your parents! They still remember Franco.
When is a better time to say NO and oppose the tyranny? This path has been proven to lead to mass-slaughter of the innocent people every single time it is ignored. Franco, Hitler, Stalin, Mao... do we really need to repeat that loop again and again?
There is not a single evidence that Cannabis ever harmed anyone who was not already suffering from serious psychological disorder, before they self-medicated to escape their problems, while almost every crime is connected to alcohol, that together with tobacco kills 8,5 million people yearly.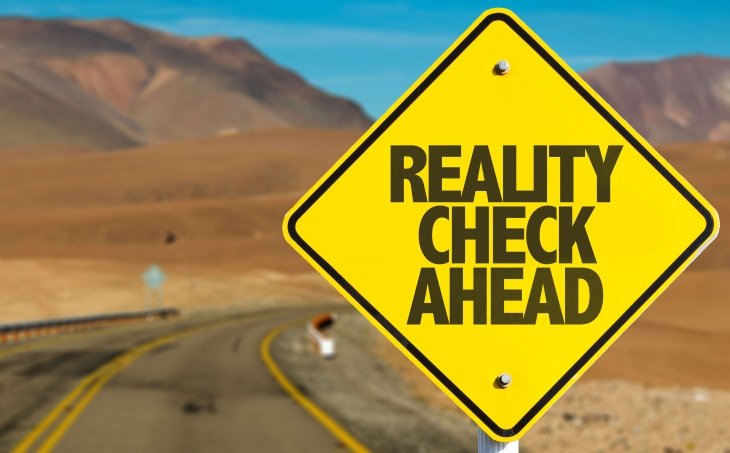 http://www.who.int/chp/ncd_global_status_report/en/
I live a hermit's life. I never hurt anyone. I help people who like to join my off-grid seed bank project in the Sierra Nevada Natural Park, and anyone else I can. This makes my life full. It gives me purpose.
I refuse to consume poisons approved by political masters. I refuse to become a brain-dead zombie from prescribed opiates that cause a suicide epidemic allover the world. I will not replace the natural medicine that helps, with horrible chemicals, just because they can be patented and sold.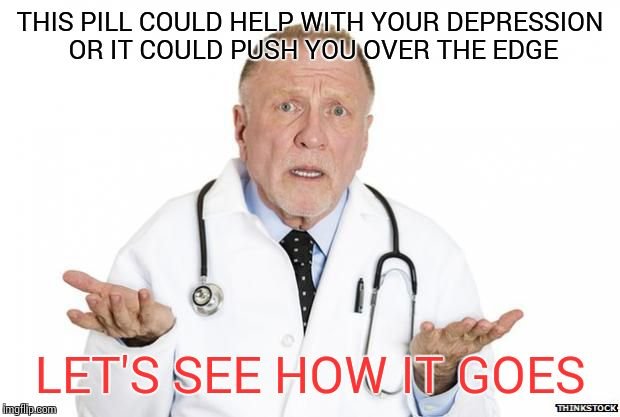 Not to mention that I am a Voluntaryists and I do not believe in the cult of state; people who want to control other people, to protect us from hypothetical people who might want to control us. I'm just not insane.
I believe that everyone should make decisions about their own lives, if it does not stop others from the same freedom to make their own decisions.
I do not feel it is OK to extort money via taxation, to pay for more terror if I want to grow a plant, drive in flip-flops, wear no t-shirt when I'm hot, restraining my dog in scorching sun in back seat, when they can hide is the shade in my car... I do not feel these people have done anything to save my dog from the final dog shelter... please just stay away!
I do not feel I need to pay 2000 different taxes and beg for permission of my self-appointed babysitters.
I have my own moral compass. Considering I do not wish to control anyone, I can assume my morals are better to people who want to control my life and I refuse to be controlled by the emotionally underdeveloped.
I never gave my freedoms away, to now buy them from the control freaks. Stop me when I harm someone. Otherwise, your "service of terror" is not serving anyone and is long obsolete.
They are in the minority of uncivilized humans.
Why should they pretend to be morally superior and control our lives?
I'd rather be killed by "my guardians" than locked in a cage like a rabid animal for doing nothing wrong at all.
I told them that they can kill me, but I will not obey and I will listen to my doctor, scientists and my own body about my own health. Not a useless sociopath, nor his mercenaries.
I'm waiting for their revenge. I know it is coming.
This year they terrified me and took a few tiny cannabis plants, again with no flowers on, together with all the hemp that I also cultivated for my horse, eco-building and permaculture.
They told me that if I will not listen to their threats, "they would have a machete with me". Told me to shut up on many occasions when I tried explaining with my weak Spanish, that this is for medicinal use and they are terrorizing me for nothing.
If I will not be terrified of my "protectors" they will destroy my life? Is this all the human civilization can achieve?
What can you do to me? What threats could you use? I died many times already. Kill me!
I have already spent EUR3000 on my lawyer, since I do not trust that the government will provide a good advocate, since they are the ones who are terrifying me in the first place. But I cannot afford any more private help.
I am still paying off the land.
I may be put in a cage, loose my home, my animal family may be slaughtered... because I use medicinal cannabis to suffer a little less? Is this the justice, the cult of collectivism decided for me?
How can the same substance be so dangerous in Spain and as soon as you cross the border with Portugal it is healthy?
How can the people who decide about life and death stay ignorant about the clear fact, that Portugal has 90% less addictions since they legalized all the drugs in 2004?
I feel the pain of other people in similar situation, that are terrorized for "crimes" that have no victims.
This war on drugs has a cost of millions of Euros, millions of people suffering the terror from their employees and cause more drug addictions.
Same as war on terror is the real terror, creating more terror.
I can certainly understand why this is the real danger to public health. I can certainly understand why some fragile people in similar situations would commit a suicide, while terrorized by the people calling themselves "our protectors", who will blame the drug addiction for the suicides they caused themselves.
Not me. I can be crucified, but I will describe the real monster here. I cannot guarantee however, that when I will be pushed in a cage by violent people, initiating aggression against me, I will not defend myself and be shot.
I prefer to die a free man. My principles are bigger than me.
It is not the medicine, which has no side effects that is the danger here, just because a politician lied on the magic paper that turns the immoral into civilized.
It is the sociopaths invading our private lives, threatening death to anyone who does not obey them, when they want to put you in a cage, for absolutely no harm to anyone.
Cannabis has been proven beyond doubt, to be the cure for the anxiety caused by terror of "my protectors".
OH, THE IRONY!
Please help if you can. I may be silenced soon.
Straight from the horse's mouth: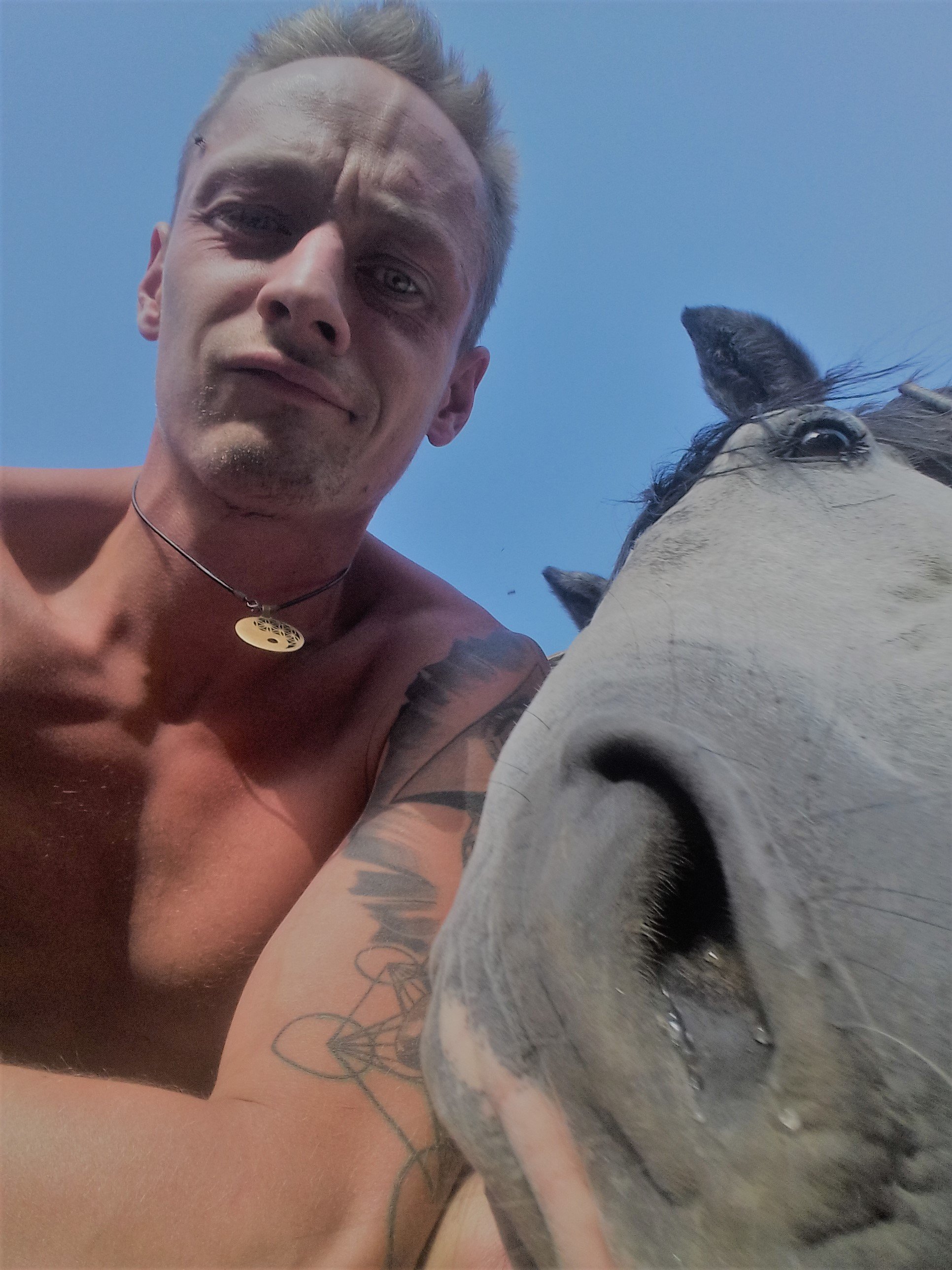 I believe that every interaction between humans should be voluntary. I want for each individual to be the only controller of their lives and their property.
I am an individual. I want to create stuff for myself and others. I want to be rewarded according to how my time is useful to others. My life is mine. I own myself. What I create is extension of me. My time is my currency. I can exchange it or keep it. It is my capital. I do not believe in imposed authority.
Labels that fit to my individual choices make me an anarchist, a capitalist, a voluntaryist, but most of all, I AM AN INDIVIDUAL, who does not judge your value by the status you achieved in an imposed, imaginary collective. No matter who you are; if you respect others, respect me, I will always respect you.
I know I am the only owner of my life, my time, my capital.
This is what I want. It is the best for me. I don't care what the collective wants me to do. I choose to interact if I wish. I am the owner of me.
I do not want to harm others in ANY way.
Please do not impose your rule on me.
Tread on me or others and I will will feel morally obligated to stop you.
PEACE AND LOVE IN ANARCHY
If you are interested in off-grid living, homesteading, medicinal plants and alternative lifestyle, check out my other blogs @lostambores and @smokeymcpot