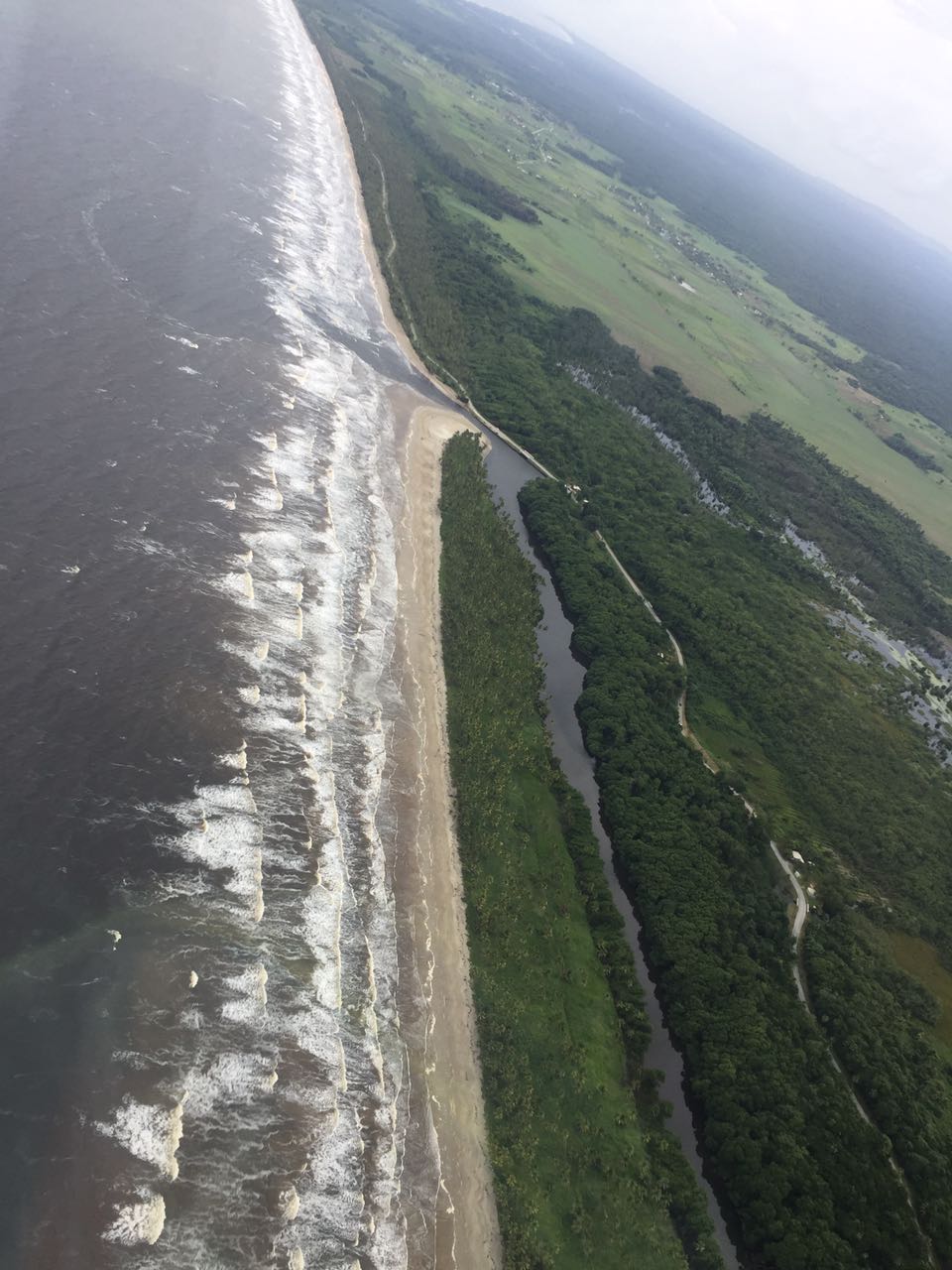 Flying alongside the Manzanilla beach side , With MAG of 170 deg.
This coastline is one of the most popular places in our country for turtle watching. Leather-back turtles, heard that they almost tour the entire ocean, only to come back to our island to lay their eggs. Living to an age of 45 years, the largest surviving turtle species in the world that grows to 8ft in length and weighing more than 2000 pounds. Such a beauty they are and yet they are hunted down by the locals. Smh.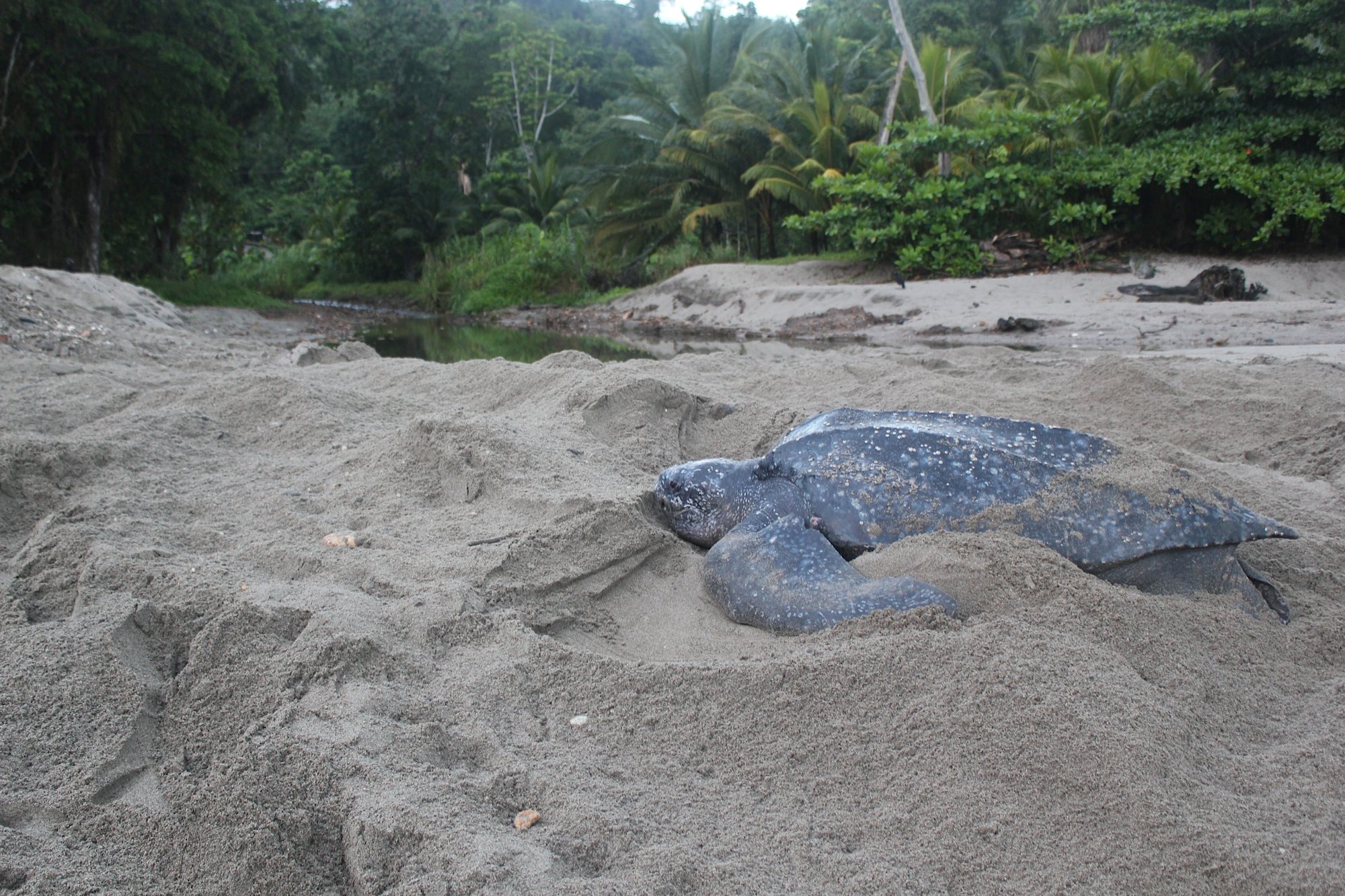 An endangered species. :( Quietly making a nest for her babies.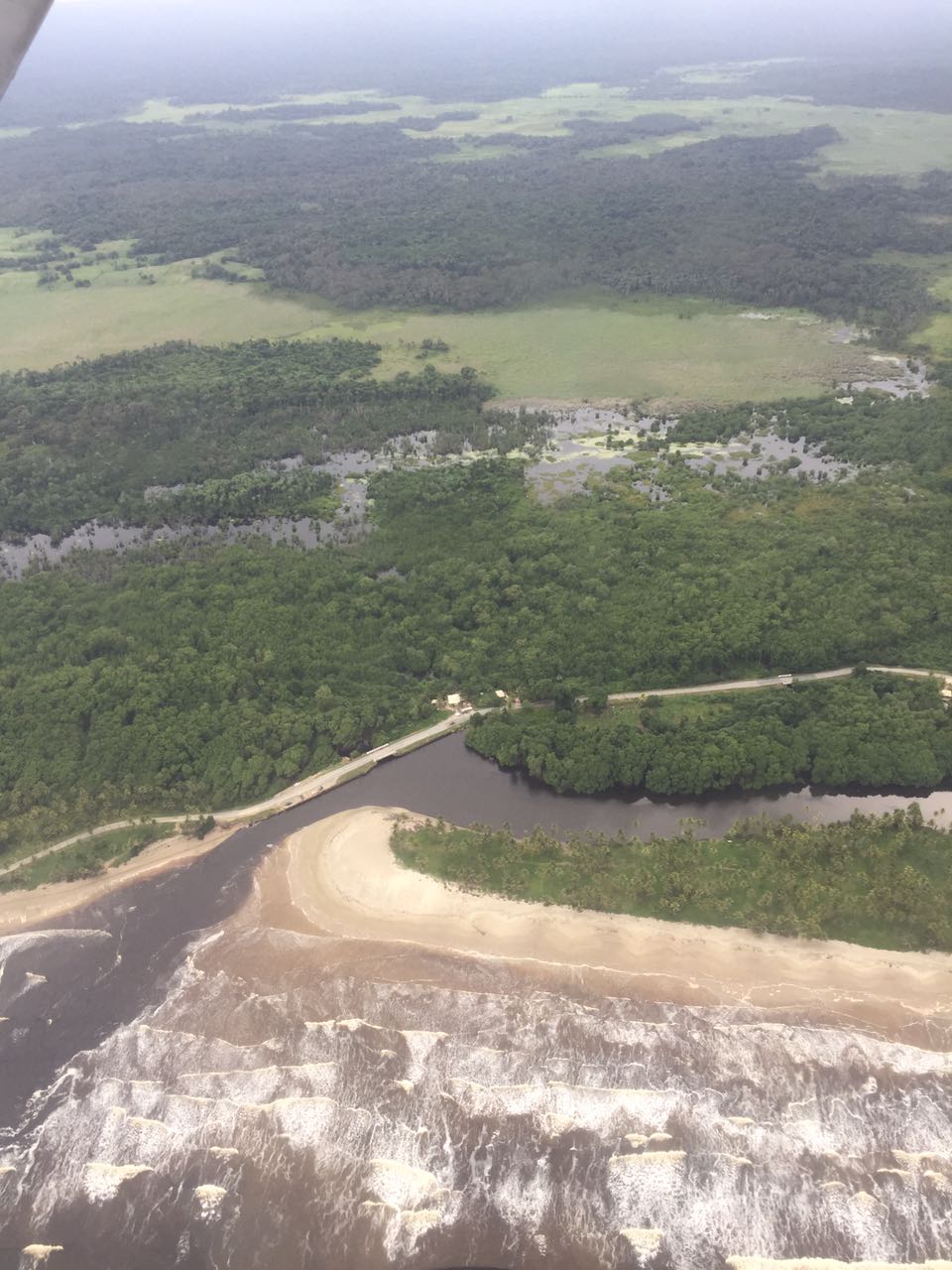 Here is an estuary as i continue my way down south. That black river is called the Nariva River, which drains the swamp to the bay.
Anyone care for a swim?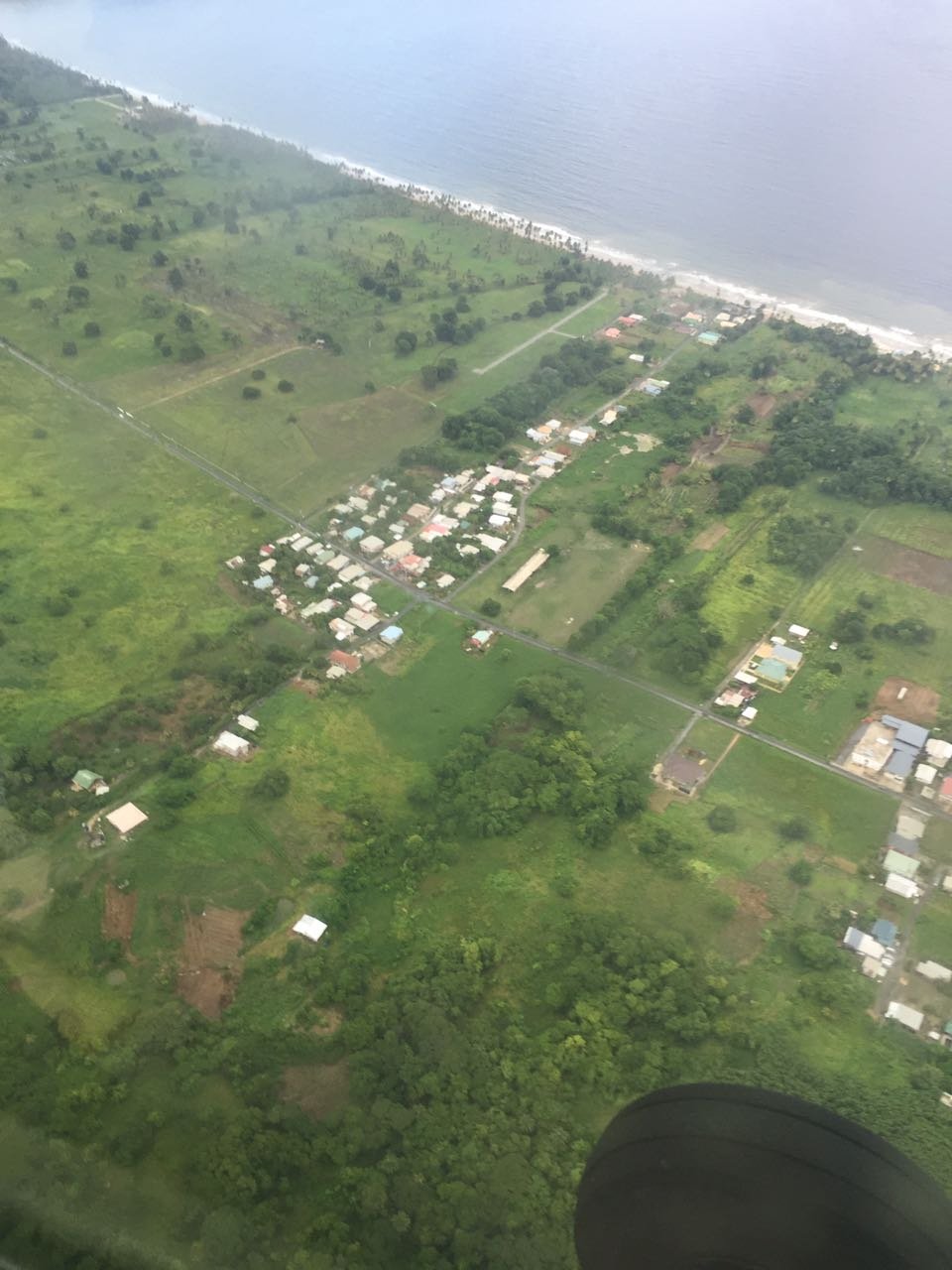 Finally!!! and the most exciting part, hahaha, i could of seen my neighbors in that small village below. Lol.
My Second Post.
Thank you Steemit