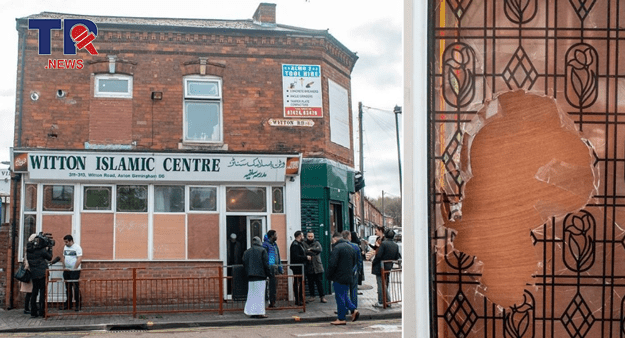 Islamophobia is on the rise in the Midlands as another hate crime leads to an arrest and prosecution. Far-Right Extremist Smashes Up Birmingham Mosques!
Islamophobic Hate Crimes
In March of this year, several Mosques were vandalised, causing thousands of pounds worth of damage. The Birmingham Muslim community were under siege with wave after wave of Islamophobic attacks on their places of worship. What kind of sick minded individual would attack a mosque?
West Midlands Police Chief Constable Dave Thompson said:
"Since the tragic events in Christchurch, New Zealand, officers and staff from West Midlands Police have been working closely with our faith partners across the region to offer reassurance and support at mosques, churches and places of prayer."
It was comforting for the local Birmingham Muslim community to know that West Midlands Police were on the case to deal with these Islamophobic attacks.
Shabana Mahmood, a member of parliament for Birmingham, said the reported attacks were:
"Truly terrible. I would urge all residents to remain calm and call [the police] with any info you may have,"
A spokesman from the Birmingham Council of Mosques said:
"We were deeply horrified to hear a number of mosques were vandalised during the early hours of this morning. Birmingham's mosques are a place of worship, serenity and a source of peace and tranquillity. We are appalled by such acts of hate/terror."
The rise of islamophobia has had a very chilling effect on the Muslim community in Birmingham, out of darkness and hate comes light, love, consolidation and community. Birmingham Muslims will not be intimidated by Far-Right Islamophobes.
Kamran Hussain, the general manager at Birmingham's Green Lane Mosque said:
"I think that all religious institutions do need access to a high-security budget [from the government], in light of the fact that far-right extremists have been left for too long. Far-right extremism ... is now in Eastern Europe, it is in America, and it has been left unchallenged in many aspects. We haven't addressed it in the media or even at government level."
It is a beautiful thing to see and hear when the Muslim community band together pushing back on such wanton hatred and intolerance.
Read more HERE.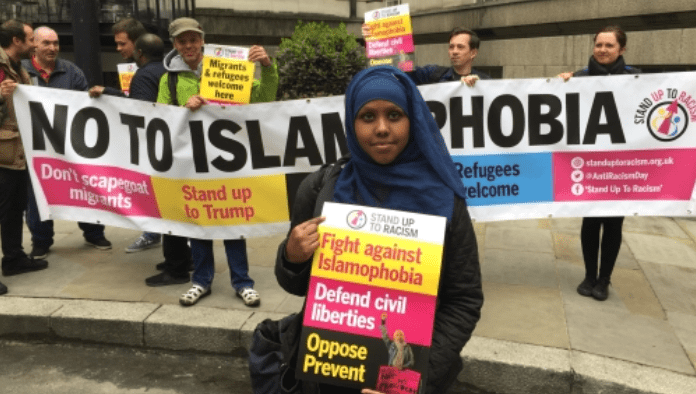 Stand Up Against Islamophobia In Brum!
Spiteful Sectarianism Silly!
Yesterday the
"Islamophobic Far-Right"
peddler of hate and intolerance had his day in court. The destroyer of religious sanctity was finally dealt with by the cold unforgiving hand of justice, now the Birmingham Muslim community could sleep well again, knowing this Far-Right thug was behind bars.
More than £11,000 of damange was caused to Witton Islamic Centre, Al-Habib Trust and Jamia Masjid Ghausia, all in Aston, Masjid Madrassa Faizul Islam in Perry Barr and Jam-E-Masjid Qiblah Hadhrat Sahib Gulhar Shareef in Erdington. Each of these Mosques congregations were left deeply upset, disturbed and fearful from the attack.
A 34 year old Shia Iranian Muslim named Arman Rezazadeh admitted religiously aggrivated criminal damage. He confessd to give himself an opportunity to "expose" false religious teachings, the court was told.
Judge Michael Chambers QC said Rezazadeh had been "motivated by religious hatred" and all the mosques he attacked were used by Sunni Muslims. He also said the attacks were "planned and premeditated."
Finalising his thoughts on the matter judge Chambers said:
"The harm in this case has been extremely substantial - the impact on the local and wider Muslim community has been huge."
With one less Far-Right Islamophobe like Arman Rezazadeh walking the streets Birmingham is much much safer now. Together we can
Make Birmingham Great Again!
You can read more about this story HERE and HERE.

---
Posted from TR.News with SteemPress : https://www.tr.news/far-right-extremist-smashes-up-birmingham-mosques/
---