All work and no play makes Jack a dull boy they say, as hard-working folks, we sometimes find time to relax and ease off the stress of work, we do this by taking a break, listening to our favorite artist or even watching our favorite online TV shows, the internet made that possible in the 21st century that we live in.
I for one consume an average of 15-20 online media contents on a daily basis for educational and entertainment purposes. Theses available contents for entertaining we the end users are made available over the internet by different artists who sunk in quality time, resources and even money to make their audience enjoy their creations. Sadly, these content creators cannot even make honest decent earnings from their creations because there are some 'big players' in the digital media sector who are there to profit from these folks.
YouTube, an online media resource library profits from its content creators by 45% of their total earnings in the name of adverts. This means as a promising content creator, for every 100% you make as earnings from your contents on YouTube, the rewards are split in a 45: 55 ratio between youtube and you. Other video sharing medium are not even an option as they also exploit creators too, twitch collects 40 %, in general, content creators are robbed off by about 30-60 % of their earnings.
According to a quotation from a Wall Street publication
Google indicated growth in watch time on YouTube has accelerated and is up at least 50% year over year for three straight years. We believe video advertising will follow usage, and global online video advertising spending is expected to increase $19 billion from 2015 to 2018 (per Magna Global) to reach $35 billion, creating a big opportunity for video content platforms (Facebook, Snap chat, etc.).
It was reported that in 2013, an average cost of earning per thousand views on YouTube was estimated to be about $7.60.
Content creators following this news would not be encouraged to produce more contents, which may lead to a decline in these great online contents for end consumers like you and me.
But with the discovery of the blockchain about a decade ago, these problems would soon be a thing of the past as the blockchain has come to decentralize every sector of the economy and restore powers back to the hands of ordinary people.
The TRON Blockchain offers so much more as they are going to revolutionize the online entertainment sector by leveraging on the concept of decentralization to remove the middlemen from the supply chain to make contents available to end users.
TRON BLOCKCHAIN
Tron came into existence in the latter part of 2017 to help solve the quagmire in the entertainment ecosystem. Tron was founded by Justin Sun in Singapore with an aim of providing a market worldwide for the content producers in the entertainment industry via smart contracts.
If you are a regular user of mobile devices (either IOS or Android), you would find several applications in these app stores, these app creators probably paid these companies some good money to let their apps be visible on those stores to be available for download.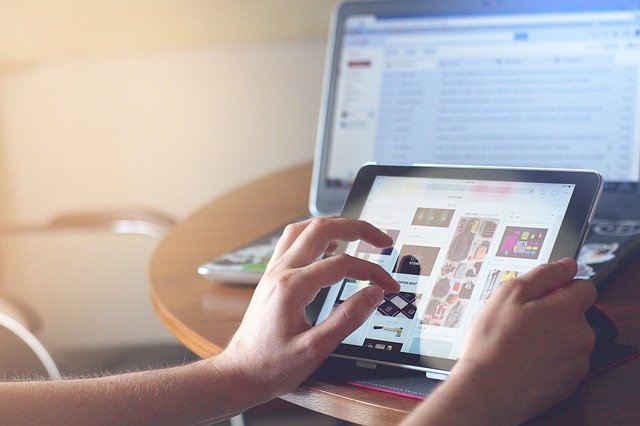 pixabay
In addition to helping the artists earlier discussed, Tron also targets content creators ( app developers). with Tron developers could build their decentralized apps on the Tron blockchain at no cost and still get to decide the market value of their creation. This is amazing because the profit-sucking centralized middlemen would be gradually phased out from the picture allowing the internet-based artist to profit from their sweat and creation.
Tron uses a 3 layer architectural design to deploy its smart contract; it has a storage layer, core layer, and an application layer. The core layer which seems to be the building block for a smart contract also contains modules for account management. It is interesting to note that TRON uses a DPOS (Delegated Proof of Stake) consensus mechanism which is akin to other working blockchain models in existence today to validate transactions.
A look at Dapprader would tell you that so many developers have already keyed into Tron's blockchain with a whooping 2000tps as promised by their whitepaper to build their apps. As at the time of this article, there are already 128 dapps available on the Tron blockchain with so many end users of these dapps.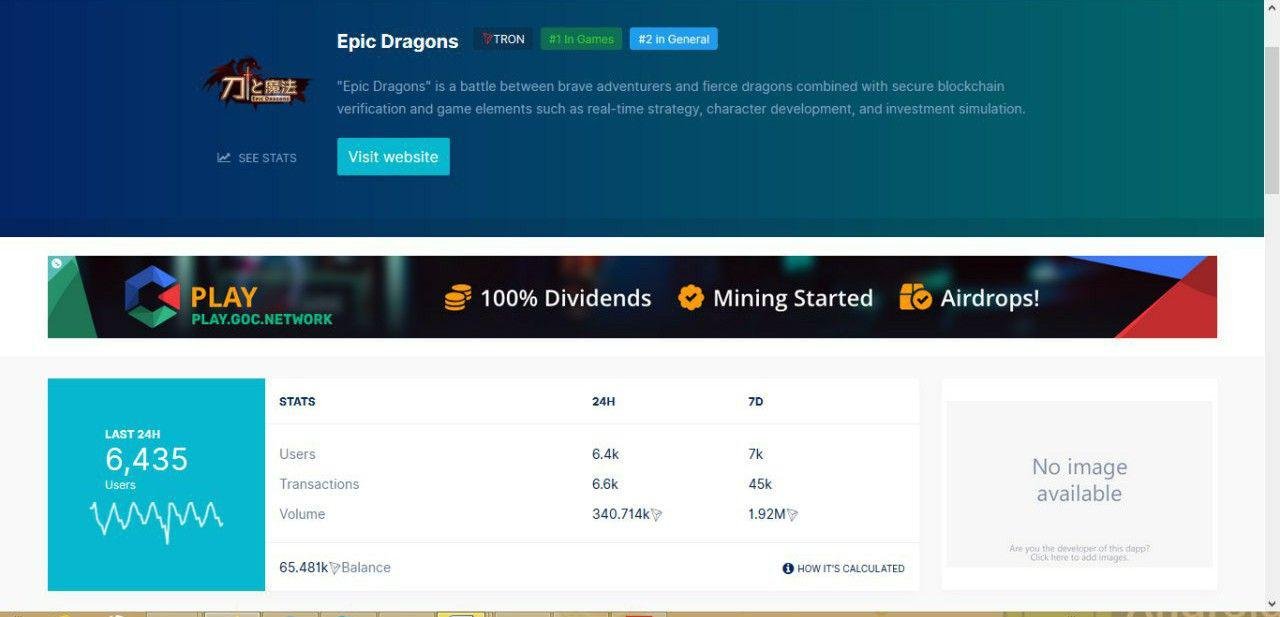 image
Epic Dragon, An adventure game which happens to be leading game is already boasting of over 6000 players when compared to hyperDragon ( a strategy game ) built on a sister blockchain- etherum, we see a much decline in the number of players (a little above 400). This is probably because Tron is more scalable and resilient than etherum blockchain.
This rare feat TRON has over Ethereum has made it a resourceful ecology for a variety of apps to runs smoothly on it thus making users embrace it when compared to etheruem.
In addition, The problem of copyright would be a thing of the past as Tron Would leverage on The timestamp feature on its blockchain to clear ambiguity of content owners who try to hold on to rights of others digital content. This would go a long way to solving the problem of plagiarism and ownership of digital contents.
Recently, Tron announced a partnership with bit torrent which is also an additional incentive for seeders to continue to upload torrents to the cloud to make it available for other users (leechers) for download. This would create another protocol for peer to peer value transfer and would obviously make digital contents readily available at all times on these torrent sites.
TRX TOKENS
The native coin for the TRON blockchain is the TRX which facilitates the creation of decentralized applications and execution of smart contracts on them in exchange for money. The smallest unit of TRX is equivalent to 1,000,000 SUN.
According to the coinmarket cap, TRX has a market cap of $1.86B with 66.66B in supply which puts the price in the market at $0.0278 as at the time of writing this.
TRON EXCHANGE
Tron Is already trading on notable exchangers like OpenLedger DEX and even binance with so many available trading pairs, it doesn't even cost much to own a TRON account as Tron makes it easy to open three types of account according to the need of the user.There are different types of community developed wallets for downloads
• A User can open a regular account to effect standard transactions.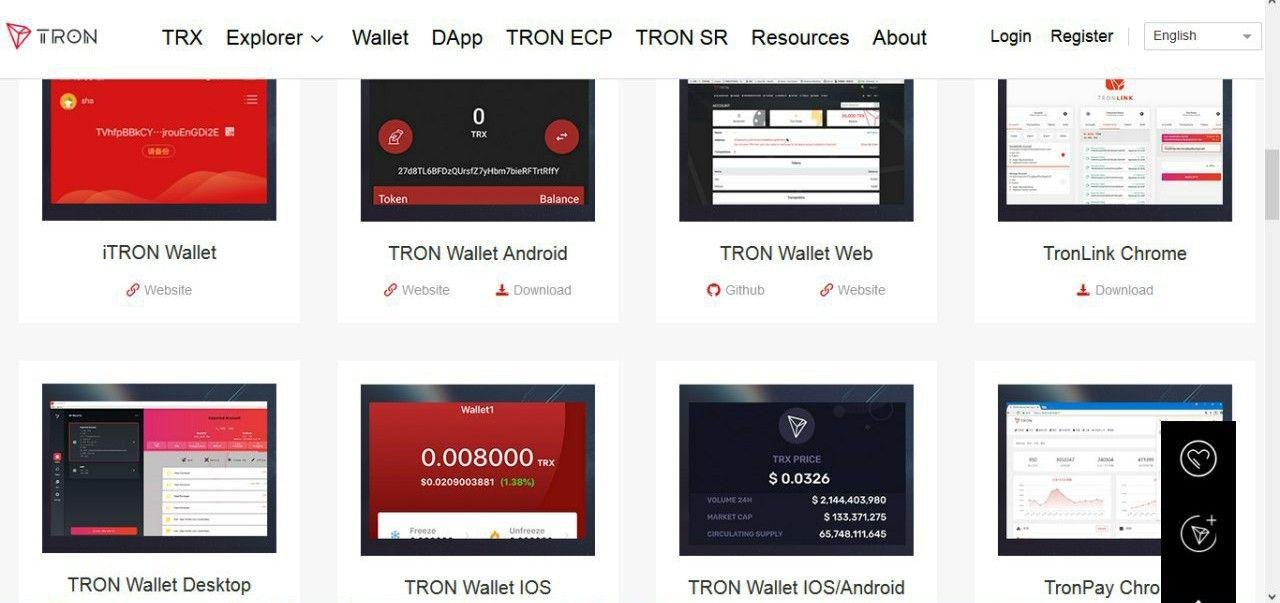 image
• A user can open Token account to store Tron Native Tokens (TRC-10 tokens)
• Open a contract account to effect smart contracts
THE CORE TEAM.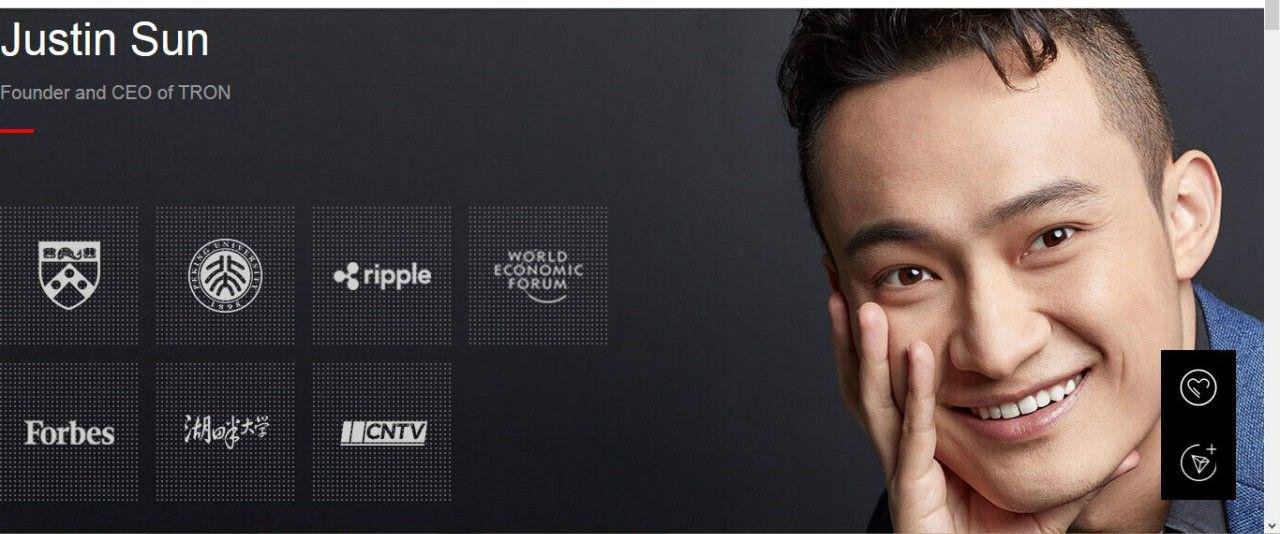 image
One thing that is noteworthy about this project is that it is spearheaded by a genius-Justin Sun who is also a founder of Peiwo( an app aspiring to become China's Snap chat). Justin sun is noted to have appeared on Forbes list recently.
FINAL THOUGHTS
With the aid of the internet, social media has given fame to a lot of artist across the globe; it is not difficult to spot Facebook celebrities or Instagram celebrities with a lot of fan base. These artist and content creators (app developers) have not been able to sufficiently monetize their content due to the several bottlenecks present in the entertainment sphere, but with Tron blockchain, a new dawn awaits these unique set of content creators. All it takes to make Tron a success is the right education.
It might take a little while to achieve this, but with awareness, we can all put hands on deck to help these content creators achieve their financial freedom devoid of middlemen.
• If you want to know more about this project, their website should be your first point of call.
• If interested in how Tron works and its technical details, you will find useful information in the Whitepaper.
• And if you want to get into contact with them, feel free to visit their Facebook ,Telegram, Reddit or Twitter Handle.
• They even have a blog to keep you posted of their latest developments.
Please note that the above write up is not financial advice of any sort, you are advised to always do your own research about any promising coin before investing in it.
Posted using Partiko Android