Yesterday, after more than a month, I returned to Steem. I was startled by the ongoing battle. Although I am not a technician to be able to understand everything that is happening to our community.
With the enthusiasm of great friends and with the #tron tag I know what I have to do. I used all 30 votes for community witnesses. And right now I realize there are 9 community witnesses in the top 20.
I was told that we only need 4/20 for something bad to happen. Here I hope that together we have gained control, together the community will continue to follow the trajectory we are expecting.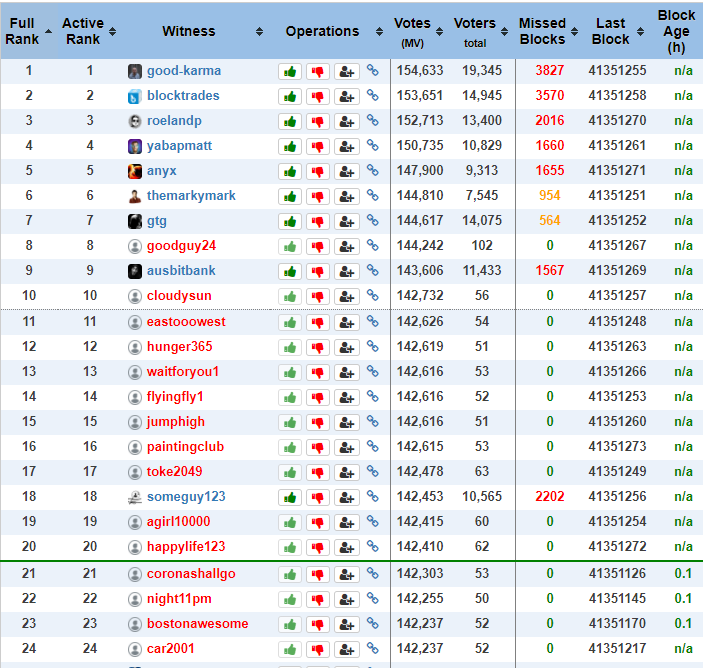 Photo taken from https://steemian.info/witnesses. Vote for witnesses are not red.
The next thing I'm going to do is tell my friends to check their ballots to vote for our witnesses.
By the way, if you don't know who to vote for, think about voting for @quochuy. He is a wonderful witness that I know.