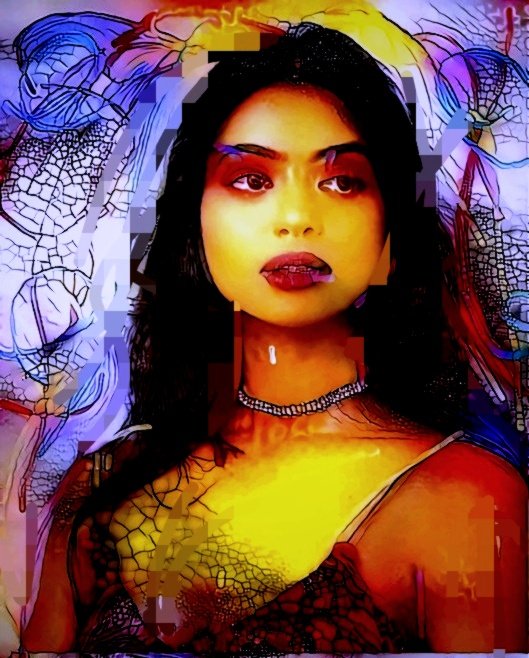 Dunno
Maybe a decent example of casting a small net or anonymity?
Look, not that there's anything wrong with following gorgeous woman on instagram. I love form.
I could look the love of my life in the eye and honestly say I find her just as mesmerizing and beautiful. No lie!
But I probably wouldn't post Shaun Romy's image that I stole and played with because I find her look captivating on wide open internet.
Anyway, creator energy is magnificent at symmetry