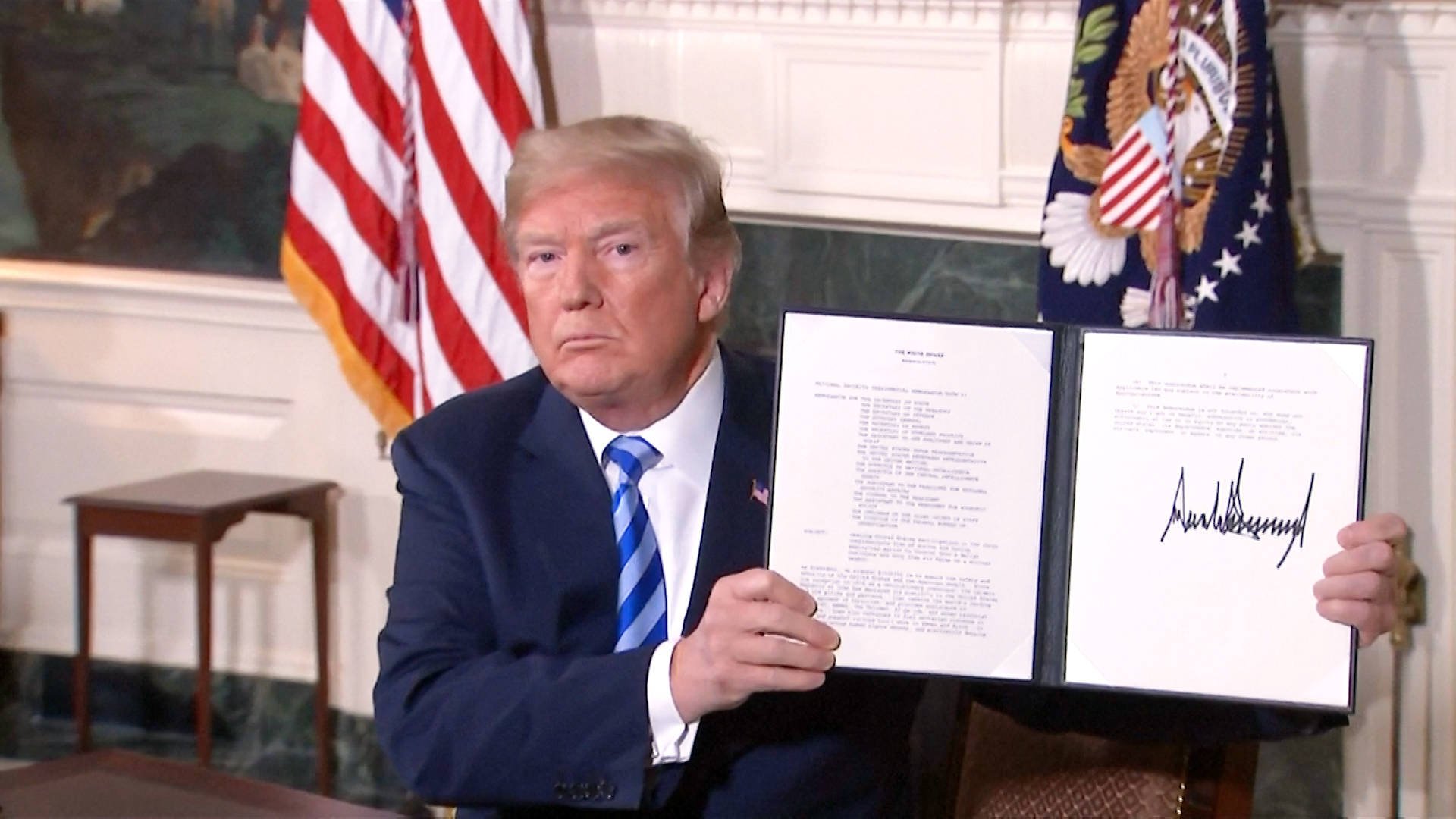 As Professor Robert Kelly of South Korea's Pusan ​​University wrote on Twitter, "only a fool would now trust that the United States will keep its word in a nuclear agreement . "
The opinion of the expert on Korean affairs was on Wednesday an idea that was multiplied among the analysts dedicated to dealing with the crisis of the Peninsula, who mostly warn that the failure by Washington of its pact with Iran will not block negotiations with North Korea but will add ammunition to the perception that Pyongyang already has about the poor reliability of any treaty signed with Donald Trump .
"The withdrawal of the US from the agreement with Iran may not change anything substantially in its negotiation with North Korea, but it gives it a very useful tool to suggest that the US is the only one to blame for any setback," the former US diplomat said. and expert in Korea, Mintaro Oba, on the NK News page.
"Today leaves us with a clear reminder in the whole world: the agreements are reversible and may have an expiration date, while atomic weapons can offer you life insurance, " said political scientist Vipin Narang.
Under this perspective, experts have highlighted the enormous significance of Kim Jong-un's visit to China on Monday and Tuesday to meet again with President Xi Jinping , anticipating the arrival in Pyongyang of Secretary of State Mike Pompeo. , which they have understood as a common strategy of both states to reactivate their traditional alliance against any erratic change in Washington.
"The apparent objective of this unconventional diplomacy of Kim Jong-un is to increase his bargaining power," the South Korean newspaper 'Hankyoreh' wrote.
Different visions of Denuclearization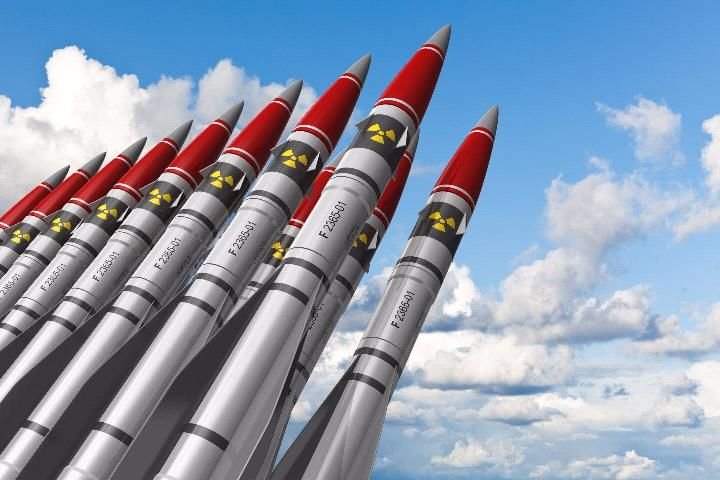 " China remains an ally of North Korea and will be there to support North Korea if Trump sets the price too high to achieve a pact," said Steve Tsang, director of the China Institute of the London College of Oriental Studies and Africa, to the AP agency.
After years of tension in which Beijing aligned with Washington and was instrumental in implementing the international sanctions applied against Pyongyang , the approach of the two states may represent a first breach in the "maximum pressure" tactic that Trump defended regarding to North Korea.
The CGTN station explained that Kim Jong-un, who last week met in his country with Chinese Foreign Minister Wang Li, traveled to the Chinese city of Dalian to "inform" his counterpart about the recent summit with the South Korean head of state , Moon Jae-in , trying to "strengthen strategic communication" between the two states.
During his conversation with Xi Jinping, the North Korean leader reiterated that the process of "denuclearization" that he could accept must be undertaken by "phases" and in a "synchronized" manner, clearly opposing Washington's intention to accelerate to the maximum the entire plan to dismantle its nuclear program and long-range missiles.
Precisely, Pompeo insisted that Washington does not think "loosen sanctions" until it "gets" its "objectives" and was against the step-by-step process that defends Kim Jong-un.
In recent days Washington and Pyongyang have hardened the dialectic after Trump's representatives demanded that North Korea agree to get rid not only of its atomic weapons and intercontinental rockets, but also of all its biological weapons and interrupt the launch of satellites.
A spokesman for the Ministry of Foreign Affairs released a statement in which he accused the US of "deliberately provoking" and said it was a "dangerous attempt" that could bring the situation back "to the point of departure."
Undo the Obama legacy at any price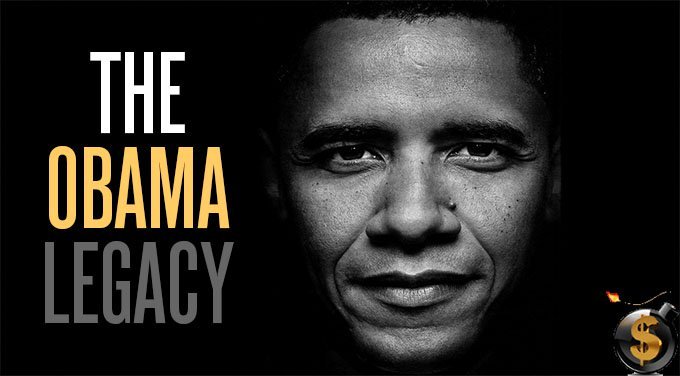 However, some analysts believe that Trump's repeated attempts to destroy any initiative taken during Barack Obama's presidency could induce him precisely to accept any pact with Pyongyang that can be presented as an achievement of his administration , although his hypothetical implementation can only be confirm with the passage of time.
" Trump wants to undo any legacy of Obama and he would achieve it by seeking nuclear negotiations with North Korea," argued Kim Dong-yup of Kyungnam University.
Washington's increasingly erratic style is generating an unusual dynamic in the region where even allied US countries like Japan - which publicly criticized Trump's decision on Iran - and South Korea have now embarked on their own diplomatic initiatives to deal with the Crisis of the Peninsula and its relations with the main power of the area, China, away from the North American tutelage.
The summit held yesterday in Japan by South Korean President Moon Jae-in, Japanese Prime Minister Shinzo Abe and his Chinese counterpart, Li Keqiang , was an attempt in this direction and the first of its kind since the trilateral contacts between these nations They were blocked in 2015 due to internal differences.
Moon and Li Keqiang clearly departed from the "maximum pressure" to which Washington continues to resort and publicly called for the "international community, including the US, to actively participate to guarantee a bright future for North Korea and support for its economic development in case that its nuclear program be abandoned altogether, instead of demanding its unconditional Denuclearization ", according to the spokesman of the first.

If you liked this post - Please resteem it and share good content with others!
Support My Work.

Bitcoin : 1FqpgzPScTn265f1G4YbajCMFamhKeqBJq
Litecoin : LMnVEPNgmdV26oAnwTEHs42Chd1Ci37nG2
Dash : XrGprbs2hiGPja4mYpKo7urew4YXDvrAmC