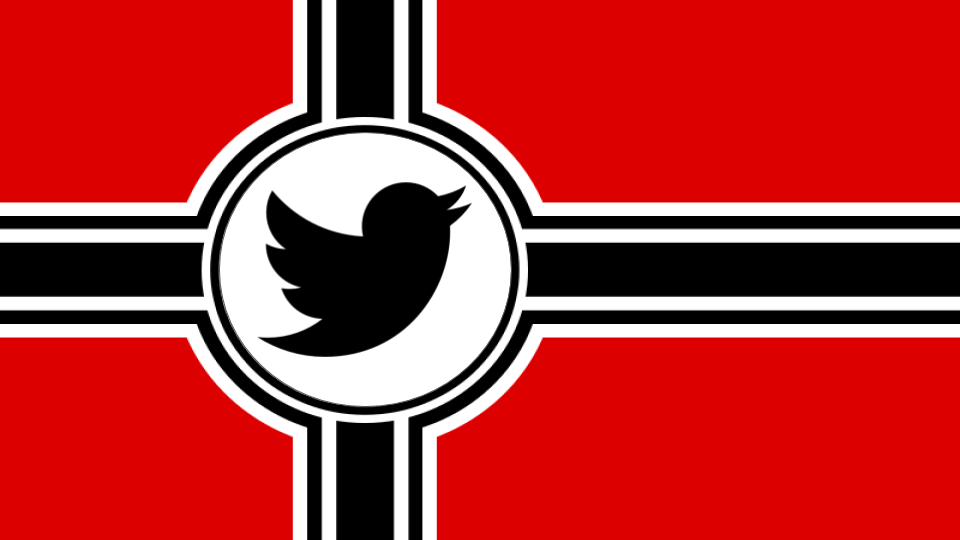 Twitter
Twitter, the NWO-rainbow-nazi propaganda site, recently (like yesterday, ie 2021-01-08) switched to a full throttle and permanently banned @realDonaldTrump (and SidneyPowell and Gen. Flynn) accounts after months of evil censorship and propaganda manipulation mainly related to covering the US election wide-spread fraud up. Even except that Twitter filters , amplifies, hides, orders, marks, bans posts based on how they defend or attack their political views and agenda to everyone. Twitter.... what a bunch of loosers you are! Time to get rid of this middle-age totalitarian garbage "social site service" that doesn't belong into 21st century.
Banned accounts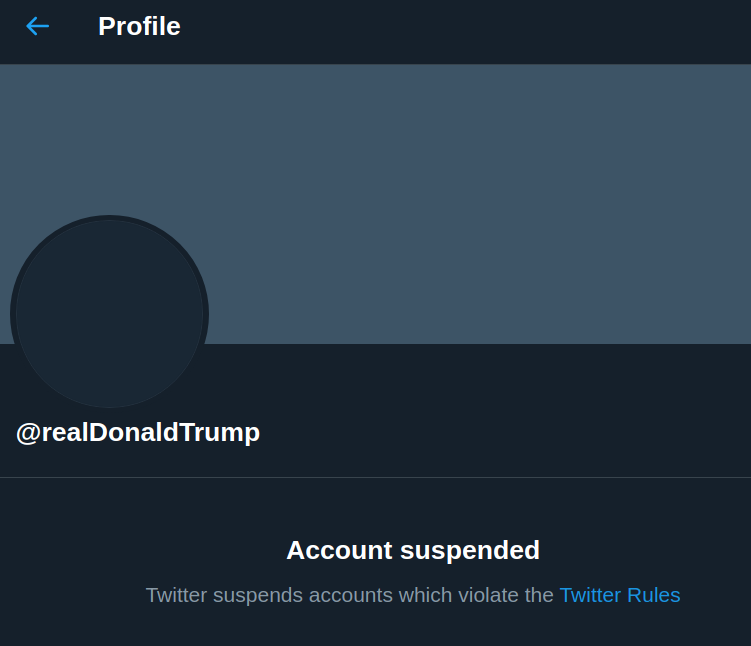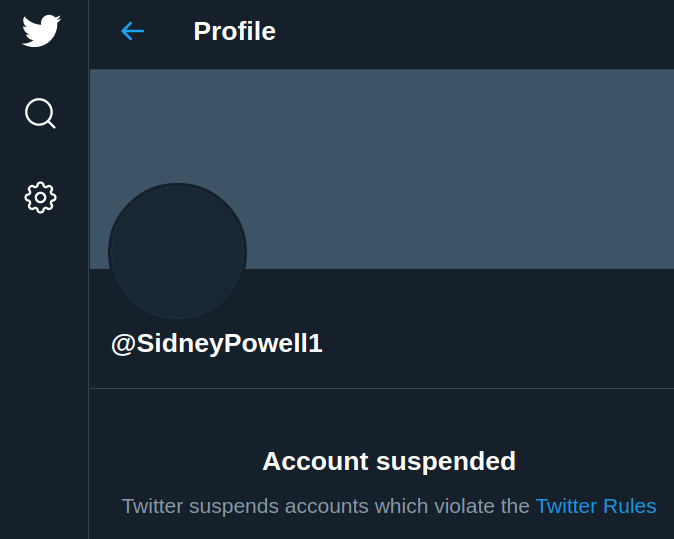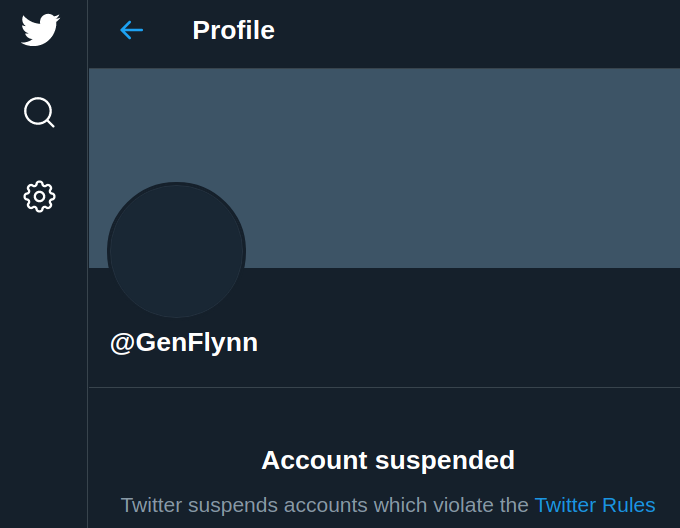 Twitter article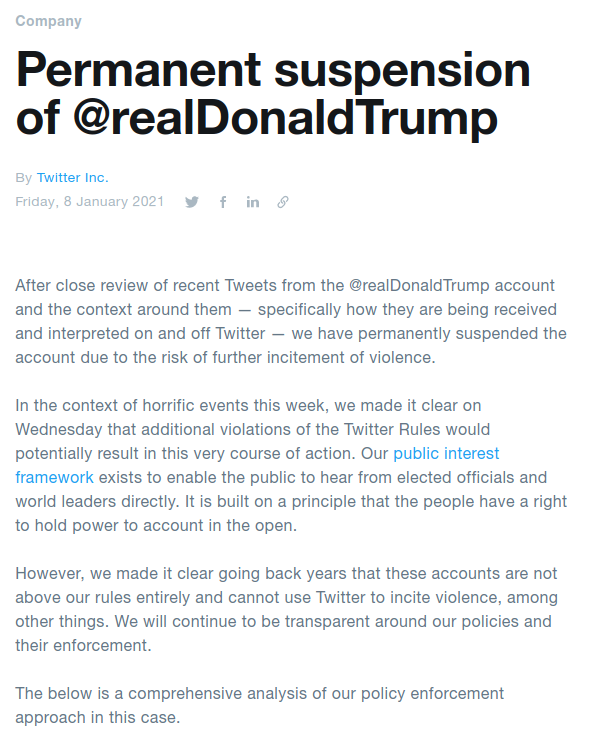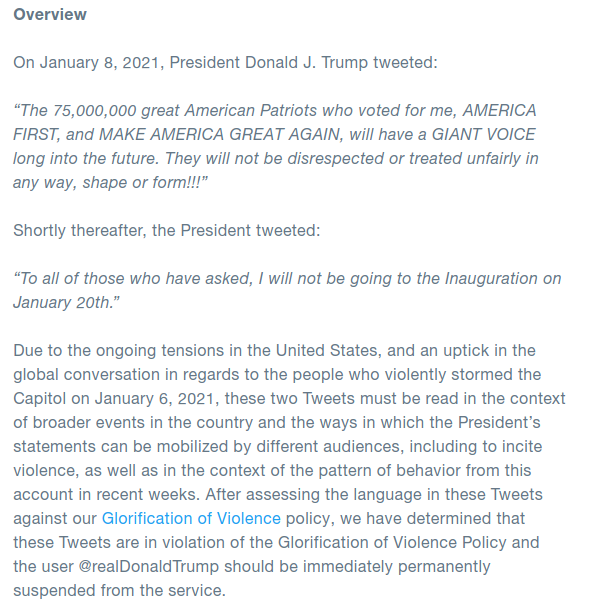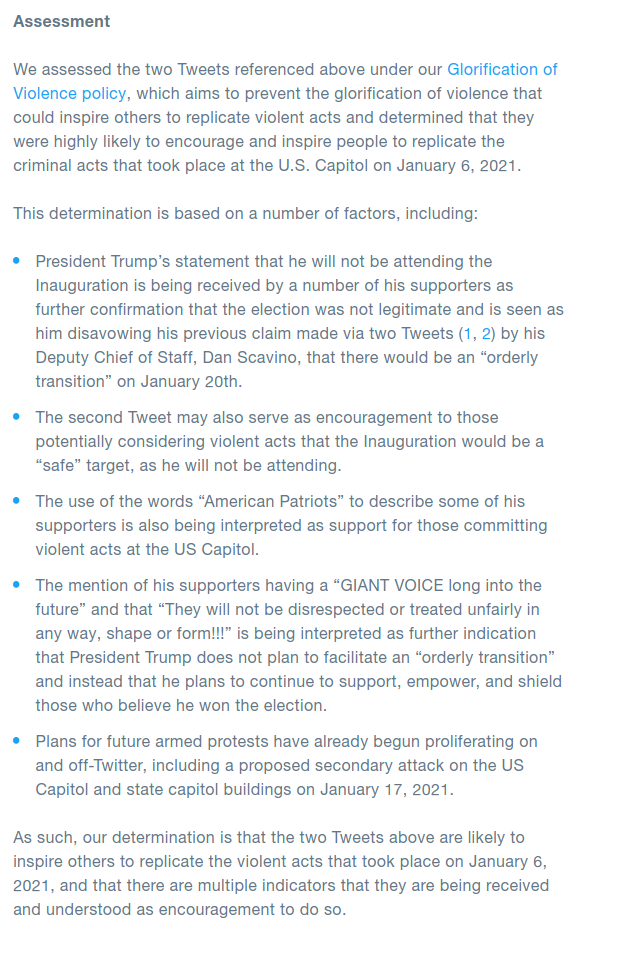 One of Trump's post that unleashed anger of global elites

My action
Only adequate response was to remove Twitter from my life. I removed (deactivated, removal happens automatically after 30 days) my account and I will block Twitter site and links referring to Twitter in my browser.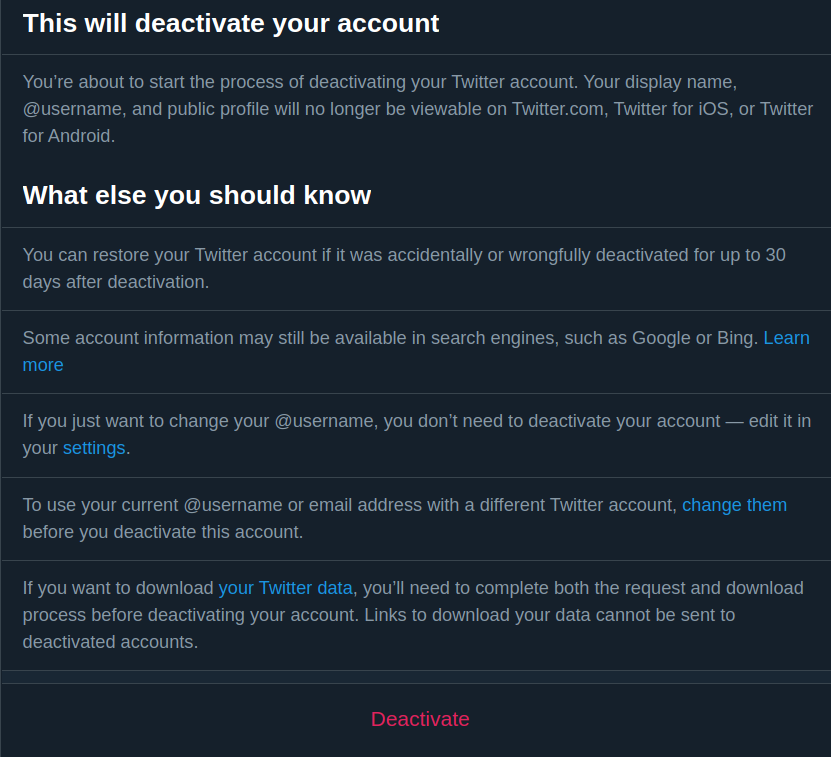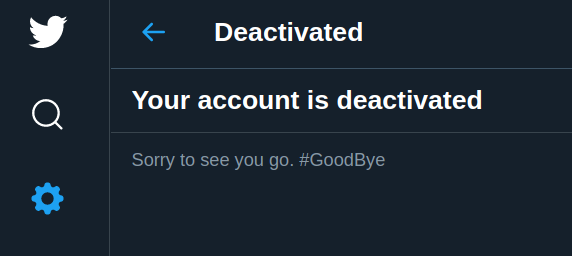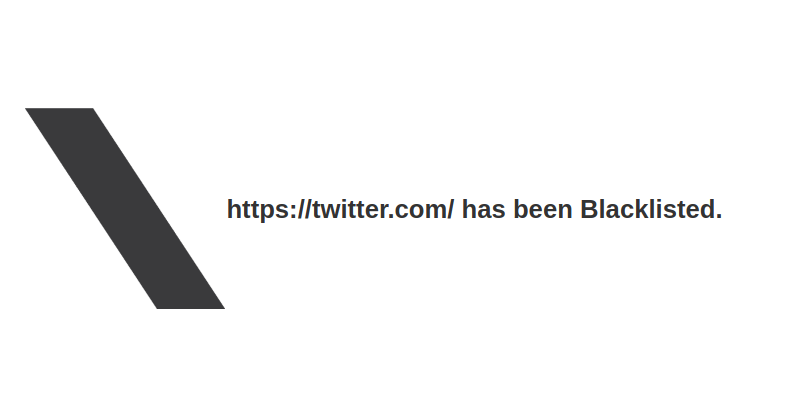 Beautiful! How refreshing!
Alternatives
There are plenty of tools you can use to replace Twitter that do not censor your views. One of them is Parler although in the future I expect some decentralized platform will take over place of centralized platforms.
What is next?

Google and Apple are the next evil in the line to get rid of. It will not be as easy as to delete Twitter but it is also doable and I'm already working on it. Stay tuned!
Fight a good fight of faith and God bless you!