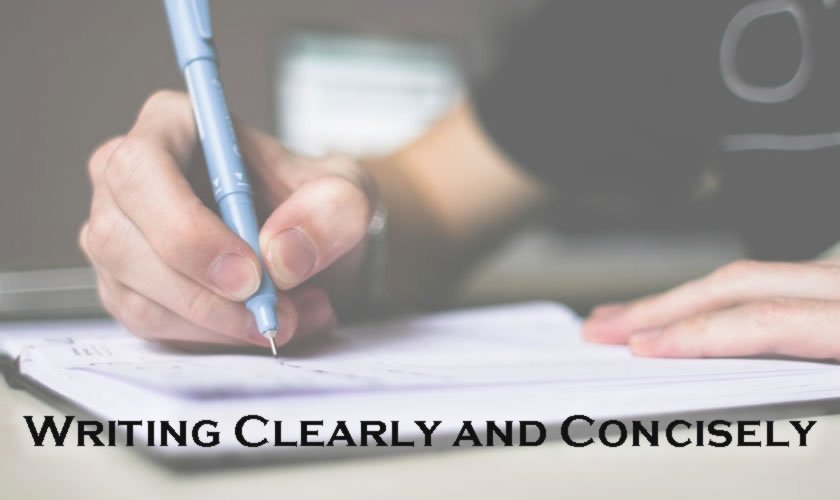 Writing clearly and concisely isn't a skill that comes naturally to everyone, however.
---
WRITING CLEARLY AND CONCISELY
---

usiness people are often pressed for time. So they don't want to have to read documents that are too long or don't make sense immediately.
This means that when you're composing business documents, it's vital that you write clearly and concisely. You need to get your messages across without wasting your readers' time. It should be easy for readers to understand what you've written and why you're addressing them.
Writing clearly and concisely isn't a skill that comes naturally to everyone, however.
To help, there are general principles and guidelines you can apply. Thinking about these whenever you write a business document can make your writing more effective and more professional.
Getting a business message across effectively depends on three main skills:
using clear language, including short, familiar words, and words with appropriate connotations
writing concise sentences that get to the point and don't waste readers' time, and
organizing your text so that your sentences and paragraphs flow logically and are easy to read
In this weeks' modules, you'll learn specific techniques for writing clearly so that what you write is easy for readers to understand.
For example, using familiar and concrete words goes a long way in making your writing clear. In addition, transitional words and phrases ensure your points flow smoothly.
You'll also learn how to write more concisely. A good principle for any writing is to avoid using more words than you have to.
This saves time and makes your messages more effective.
And writing effectively isn't just a case of ensuring your sentences are clear and concise. It's also about structuring your text in the best way possible to get your message across. The way your sentences are organized will help determine whether readers understand and stay interested in your writing.
So, you'll also learn how to organize the content of your writing logically and appropriately, according to the subject matter and the readers you're addressing.
You'll learn how to structure individual sentences and paragraphs into a coherent document that is well planned and easy to follow.
In business, the types of messages you send will vary. For example, you may need to write several e-mails to managers and colleagues, a letter to a client, and an in-depth technical report in the course of a week.
But regardless of what you need to write, applying the principles for writing clear, concise, well-organized documents will ensure you can communicate professionally and effectively.
---
I have been teaching and training agents, team leaders, supervisors, managers and admins of call centers and other businesses in BPO related fields. This series, comes as a result of that experience. I have more than 4,000 modules that I plan on sharing here. This is # 003-01
---